VA and Medical Care
One key factor to be taken into account, while evaluating the healthcare structure of the United States (U.S.) Department of Veteran Affairs (VA), is the number of veterans actually availing themselves of VA medical services. Over 9.1 million, out of a total of over 21.6 million, U.S. veterans are registered with the VA healthcare system (Coburn, n.d.). Moreover, every enrollee doesn't necessarily receive medical attention. The Congressional Budget Office (CBO), in 2013, established that terminating enrollment of Priority Group 7 and 8 veterans could aid in reducing the federal deficit. These veteran groups, who gained VA healthcare access only during the mid-90s, include higher income veterans not requiring any service-related medical assistance (Options for Reducing the Deficit, 2013).
History
By the year 2003, VA found it nearly impossible to appropriately cater to the needs of every veteran enrollee, with wait lists for seeking healthcare becoming larger and longer, leading to a cut-off in new enrollments of Priority Group 8 veterans (Coburn, n.d.). A veteran from the Navy died of complications from 4th Stage bladder cancer after awaiting VA medical care for months. He was rushed to a VA emergency facility at Phoenix in September of 2013, only to be sent back home, despite his medical report stating that the situation was a 'critical' one (Coburn, n.d.). Reports state that VA authorities never contacted the family for follow-up on his condition, so the family called several times to schedule an urgent appointment. The veteran's daughter-in-law claims that she contacted authorities daily for months on end, with no fruitful outcomes. After suffering through months of agony and torment, he passed away on 30th November, 2013. She states that they were finally contacted by authorities on the 6th of December, a week after the patient's passing (Coburn, n.d.).
No less than 82 veterans have perished or been inflicted with severe injuries, due to delayed endoscopies or colonoscopies at VA centers, resulting in late diagnosis or care. CNN, after looking into these cases, couldn't find out whether or not any employee in the corresponding VA facilities was fired, or at least suspended for their failure. As a matter of fact, some individuals who are to blame for delay in veteran treatment or care may even have recently received bonuses at work (Coburn, n.d.). Veterans and families are most impacted by this grave issue. Three veterans lost their lives at a Georgia VA center because of delayed medical attention. A total of 5100 veterans (including 340 diagnostic, 2,860 screenings, and 1,300 surveillance endoscopies) who needed gastrointestinal procedures, couldn't access medical consultation in 2011-12 in Georgia (Coburn, n.d.). The VA failed to disclose, or deliberately attempted to bury, information on some of the veterans who lost their lives while awaiting care. No fewer than 40 veterans died while awaiting appointments at Phoenix's VA healthcare facility and, as per a CNN investigation, many of those names could be found on a classified waiting list. A retired healthcare provider who worked 24 years for Phoenix's VA facility asserts that when any veteran in the list passed away, his name was simply taken off the lists. Official records showed no proof that the individual did, in fact, seek medical attention.
Ever since these deaths were disclosed, no less than 18 veteran deaths linked to Phoenix's facility have been confirmed. FBI began criminal investigations looking into VA scheduling procedures on 11th June, 2014, in an attempt to establish whether hospital authorities deliberately lied regarding veteran wait times to receive performance bonuses (Coburn, n.d.). The issue clearly depicts an uneven distribution of money and power between those who need medical assistance and those who have it in their power to grant it. The problem was disclosed to the public through an independent criminal investigation and review, which exposed high mortality and numerous suspicious deaths in Lexington's VA facility in Kentucky (Coburn, n.d.). The VA system failure impacts veterans the most. VA's Inspector General conducted a recent analysis of circumstances associated with a patient's sudden death at Miami's VA facility; the patient was enrolled in Substance Abuse Residential Rehabilitation Treatment Program (SARRTP). The analysis revealed that the facility's healthcare environment wasn't safe enough. As well, techniques for examining SARRTP patients' illicit drug usage could be improved" (Coburn, n.d.).
For the veterans who are serving their country, returning to their homes from long deployment in another country is good news. When they come home, they expect the nation to support them in any way in return to their 'normal lives'. However, a lot of veterans suffer financial and medical conditions once they land home. The veterans look forwards to support from the Department of Veteran Affairs for necessities such as medical assistance, education, housing, and healthcare. However, they do not get all the things that they deserve. A lot of veterans have reacted in different ways, such as talking openly about the misconduct of the VA. One veteran, McShan, stated that he has been using VA since 2009 and has been encountering problems with long wait times. He had to wait for a year to get an appointment. A lot of allegations from other veterans have also been reported during the investigations (Gaitan, 2014). Another veteran also pointed out that a single negative experience with VA created a lasting impression on him that destroyed the VA's image.
Organizational Culpability
Previously a physician at Charleston's Huntington VA facility in West Virginia district, Dr. Margaret Moxness claims that while working for the VA facility, her superiors directed her to make delays in providing care, even in case of patients who required immediate mental healthcare. She witnessed no fewer than two patients taking their lives while awaiting therapy between appointments. She is of the view that VA authorities failed to notice the real suffering and pain experienced by veterans, causing them to show hardly any empathy towards these patients. Proper treatment of mental health issues is not possible when patients have to wait 10 months between two consecutive appointments. When Moxness expressed her views to her superiors, that some veterans were in dire need of proper assistance, they ceased talking with her (Coburn, n.d.). At New Hampshire's Manchester VA center, administration made use of clever ploys for covering up the real extent of their backlog.
An official who once served the facility states that performance measures included a condition that veterans seeking treatment at the facility be scheduled for psychiatric appointments within two weeks of their 'desired appointment date'. He identified several factors that made offering veterans the number of appointments essential for meeting their mental health needs impossible. While veterans and their clinicians may agree that a follow-up appointment was necessary in the following week for continuation of therapy, appointments were simply not available. All the same, the facility allegedly met the measure by merely not enabling veterans to provide their desired date. Patients were, instead, 'told' the next available appointment date (which often came weeks or months later), and this date was recorded as the 'desired' date of appointment (Coburn, n.d.)
Southern Nevada's VA facility, which is a one million square feet, $600 million structure packed with sophisticated, advanced technology and offers a central location for various specialized treatments, was acknowledged by national and local leaders as a giant leap towards healthcare delivery in the area. The center is anticipated to improve healthcare quality for veterans, with a capacity to increase its patient base to 60,000 veterans. However, one problem that faces the facility is that there aren't sufficient doctors for handling so many new patients. Nevada has for some time been afflicted with a dearth of healthcare providers, and consistently shows extremely low doctor-patient ratios, as compared nationally (Coburn, n.d.).
Inter-country exchange of services and goods as a response to efficiency criteria is one of the key features of globalization. Unfortunately, such inter-country multilateral agreements often cause further economic harm to less-developed nations. On the other hand, such international trade may also prove beneficial to developing nations (Hodges & Brechat, 2005). There are at least two issues that must be taken into account: 1) the ability of these developments to enhance worldwide healthcare quality (Hodges & Brechat, 2005); and 2) healthcare access and related ethical aspects. Creation of international standards with regards to healthcare delivery and medical education can facilitate healthcare quality improvement. Two questions, however, remain. How sure can one be that creation of global standards which suit the economic, social and cultural contexts of diverse nations is possible? Often, it is assumed that mere demonstration of conformity to quality measures will result in the same outcome, in all countries and for all professionals. But, how sure can one be that, for instance, application of North American (or Asian/African/European) quality standards and procedures to other nations will result in adequate healthcare quality? (Hodges & Brechat, 2005)
After the misconduct of VA was made public, the officials started taking a lot of actions, starting from suspending the officials. VA suspended the assistant director along with the head of Pension Management Center. Furthermore it has also suspended other officials who have been found guilty of the misconduct (Yen, 2015). Moreover, President Obama also gave comments on not tolerating any type of misconduct from VA. With the scandal at its peak, around 26 VA facilities and hospitals are being investigated in order to determine if there is a correlation between the number of deaths and the long delays in appointments. The VA authorities, however, have reacted angrily over the claims and are said to have been waiting for the investigations to get over before taking any further actions (BBC.com).
To restore public confidence and better achieve its mission, the VA should make its top priority to ensure that eligible veterans receive timely, high-quality healthcare. The Secretary should establish and reinforce this commitment, communicating it to the Congress and all departmental employees (schedulers/doctors/nurses/service representatives). The existing practice of covering up failures and manipulating records should be eliminated; the VA should ensure quality service, transparency, and accountability in all its facilities across the nation. Healthcare practitioners are always in high demand. To ensure quality care, the VA should take immediate steps to collaborate with non-VA doctors, so as to enable veterans to choose physicians who best suit their personal healthcare needs. Therefore, VA facilities won't be burdened with the pressure of manipulating or hiding numbers for displaying optimal results and minimum wait times (Coburn, n.d.).
Social Impact
Cultural values have not contributed to the problem, but they were part of long-term issues that started from the misconduct of the schedulers who were not working according to the procedures. The investigators claim that this particular problem might go back to 2000 when the VA's management and scheduling was not being done according to the assigned process (Reno & Harress, 2014).
Though some members of the populace may disapprove of the politicians sponsored by them, they do not cease their funding. Corruption can happen anytime, anywhere. In light of corporate giants' support of elected leaders, it was noted by a political economist that while politicians may look for popular support and respond to community outrage, they don't turn against their benefactors. As pro-business rules are essential, there isn't much room for legislative deliberation. This is where the key challenge in social inequality curtailment lies. With the superclass utilizing its social and financial capital to reinforce and further its scheme with elected leaders, other social classes with lesser capital and access cannot successfully advocate their needs to politicians, particularly on inequality-related issues like tax reform, business regulations, military spending or welfare subsidy. Lastly, as the superclass constitutes an especially powerful group of corporate leaders, one can judge the sort of example it offers (Doob, 2013). The above status and authority role has influenced the public and the government, as a fine line has developed, differentiating rich from poor. Cultural beliefs don't have any impact on this issue- the government assumes the major responsibility in this long wait time issue of veterans. However, this is not to say that VA employees are not also culpable; each employee who participated in delaying healthcare to a veteran was acting against provision of the best service for our former military.
Creation of international standards with regards to healthcare delivery and medical education can facilitate healthcare quality improvement. One question, as yet unanswered, is: How sure can one be that creation of global standards which suit the economic, social and cultural contexts of diverse nations is possible? Often, it is assumed that mere demonstration of conformity to quality measures will result in the same outcome, in all countries and for all professionals.
According to Weber's sociological stratification theory, social classes arise from power, which merely means individuals' ability to get their own way, even in the face of opposition. The rich typically have more power than the poor; power can also stem from one's status (sparknotes.com, n.d.). Wealthy individuals often aren't required to wait in line for their medical appointments; they can, instead, get easy access to such facilities by means of their money and power. Therefore, the government should ensure equal distribution of money and amenities among the poor and rich, for both to have equal healthcare opportunities.
Conclusion
The VA department is already empowered to enable veterans to access healthcare outside of the VA system; however, that decision lies, not with patients, but with VA administrators. Veterans, instead of bureaucrats, must be granted the authority to make decisions regarding their own care. Veterans should, if they wish, be allowed to schedule appointments with local doctors, rather than driving long hours to their nearest VA center, or waiting for a VA appointment for months (Coburn, n.d.).
Non-VA healthcare givers should be paid Medicare fees for their services by the Department. In case of patients with coverage in the form of Medicare or private insurance, the VA must make arrangements for ensuring that other insurers appropriately disburse their portion of care provided while avoiding duplicative or redundant payments. The Inspector General must regularly conduct reviews to confirm that data isn't being manipulated, fabricated, or omitted. Doubtful or inaccurate data must immediately be reported to VA committees, VA secretary, the Congress, and even the Department of Justice, if required (Coburn, n.d.).
Information obtained as stated above will enable veteran patients to make informed choices regarding where and when to access medical assistance. At the same time, VA will be held accountable for delivering the most timely and best healthcare at all facilities. This would also enable VA to make improvements to its healthcare system by quicker identification of emerging issues, and to make more informed decisions with regards to resource allocations and staffing (Coburn, n.d.).The Administration and Congress should also focus on veteran care processes for ensuring that further lives aren't unnecessarily lost because of system failure to grant timely healthcare access. It isn't enough to just pass legislation. The Congress has, in fact, been only too eager to give assurance to veterans without looking into whether or not earlier assurances have been fulfilled. The Senate Veterans' Affairs Committee should, specifically, start exercising its supervisory role, and act as veterans' and taxpayers' advocate. The VA's problems were well-known to the Congress during the last several decades, but it ignored, or worse, aggravated, the issues (Coburn, n.d.). It has been historically proven that even when the Congress acts and passes some law, aggressive supervision is required, failing which the new law's benefits cannot be reaped, and/or new issues arise that go unobserved and unaddressed. Recent and accurate healthcare-facility information, whether in relation to waiting times, patient satisfaction or performance outcomes, is crucial in enabling patients to make personal healthcare decisions. Those who served the national Army, even in times of peace, and were discharged honorably, are eligible to receiving VA health services and can utilize outpatient care and hospital services for any sort of illness, whether service-related or not, so long as their names are registered with VA's healthcare system (Horton, 2010). VA provides higher eligibility status for certain veterans (like former Prisoners of War (POW), Medal of Honor and Purple Heart recipients), as well as lower income veterans and those suffering from service-related disabilities (Coburn, n.d.).
A vital point to note is that, though this report offers a broad summary of VA's numerous shortcomings and challenges, it is not all-inclusive. It leaves many aspects untouched, which deserve further congressional investigation and questioning. These include the need to reorganize and strengthen VA's medical administration functions, IT development/contracting failures, and community outpatient clinics' cost-effectiveness (Coburn, n.d.).
Bibliography
Coburn, T. (n.d.). Death, Delay and Dismay at the VA. Department of Veterans Affairs.
Doob, C. (2013). Social Inequality and Social Stratification in the United States. Pearson Education: New York.
Gaitan, M. (2014). Local veterans react to VA misconduct. Www.gosanangelo.com Retrieved from: http://www.gosanangelo.com/news/local-veterans-react-to-va-misconduct
Hodges, B., & Brechat, P.H. (2005). Globalization in health care. International Journal for Quality in Healthcare, 227.
Horton, A. (November 18, 2010). "Busting Myths About VA Health Care Eligibility," Vantage Point, the official blog of the U.S. Department of Veterans Affairs; http://www.blogs.va.gov/VAntage/586/busting-myths-about-va-health-care/.
Options For Reducing The Deficit: 2014 TO 2023: End Enrollment in VA Medical Care for Veterans in Priority Groups 7 and 8," Congressional Budget Office, November 13, 2013; http://www.cbo.gov/budget-options/2013/44902
Reno, J., & Harress, C. (2014). VA Problems Go Back Much Farther Than Expected; McCain And Others Call For Secretary To Resign. International Business Times. Retrieved from: http://www.ibtimes.com/va-problems-go-back-much-farther-expected-mccain-others-call-secretary-resign-1591500
(n.d.). Social Stratification and Inequality. Www.spartnotes.com. Retrieved from: http://www.sparknotes.com/sociology/social-stratification-and-inequality/section4/page/2/
(n.d.). Obama vows action on any VA 'misconduct.' BBC.com. Retrieved from: http://www.bbc.com/news/world-us-canada-27508745
Yen, H. (2015). 2 VA Officials suspended after audit uncovered misconduct. The Big Story. Retrieved from: http://bigstory.ap.org/article/ac97ce770cd14f1782501ee6bad2bf80/va-suspends-2-officials-philadelphia-improper-conduct
---
Are you busy and do not have time to handle your assignment? Are you scared that your paper will not make the grade? Do you have responsibilities that may hinder you from turning in your assignment on time? Are you tired and can barely handle your assignment? Are your grades inconsistent?
Whichever your reason is, it is valid! You can get professional academic help from our service at affordable rates. We have a team of professional academic writers who can handle all your assignments.
Plagiarism free papers
Timely delivery
Any deadline
Skilled, Experienced Native English Writers
Subject-relevant academic writer
Adherence to paper instructions
Ability to tackle bulk assignments
Reasonable prices
24/7 Customer Support
Get superb grades consistently
Online Academic Help With Different Subjects
Literature
Students barely have time to read. We got you! Have your literature essay or book review written without having the hassle of reading the book. You can get your literature paper custom-written for you by our literature specialists.
Finance
Do you struggle with finance? No need to torture yourself if finance is not your cup of tea. You can order your finance paper from our academic writing service and get 100% original work from competent finance experts.
Computer science
Computer science is a tough subject. Fortunately, our computer science experts are up to the match. No need to stress and have sleepless nights. Our academic writers will tackle all your computer science assignments and deliver them on time. Let us handle all your python, java, ruby, JavaScript, php , C+ assignments!
Psychology
While psychology may be an interesting subject, you may lack sufficient time to handle your assignments. Don't despair; by using our academic writing service, you can be assured of perfect grades. Moreover, your grades will be consistent.
Engineering
Engineering is quite a demanding subject. Students face a lot of pressure and barely have enough time to do what they love to do. Our academic writing service got you covered! Our engineering specialists follow the paper instructions and ensure timely delivery of the paper.
Nursing
In the nursing course, you may have difficulties with literature reviews, annotated bibliographies, critical essays, and other assignments. Our nursing assignment writers will offer you professional nursing paper help at low prices.
Sociology
Truth be told, sociology papers can be quite exhausting. Our academic writing service relieves you of fatigue, pressure, and stress. You can relax and have peace of mind as our academic writers handle your sociology assignment.
Business
We take pride in having some of the best business writers in the industry. Our business writers have a lot of experience in the field. They are reliable, and you can be assured of a high-grade paper. They are able to handle business papers of any subject, length, deadline, and difficulty!
Statistics
We boast of having some of the most experienced statistics experts in the industry. Our statistics experts have diverse skills, expertise, and knowledge to handle any kind of assignment. They have access to all kinds of software to get your assignment done.
Law
Writing a law essay may prove to be an insurmountable obstacle, especially when you need to know the peculiarities of the legislative framework. Take advantage of our top-notch law specialists and get superb grades and 100% satisfaction.
What discipline/subjects do you deal in?
We have highlighted some of the most popular subjects we handle above. Those are just a tip of the iceberg. We deal in all academic disciplines since our writers are as diverse. They have been drawn from across all disciplines, and orders are assigned to those writers believed to be the best in the field. In a nutshell, there is no task we cannot handle; all you need to do is place your order with us. As long as your instructions are clear, just trust we shall deliver irrespective of the discipline.
Are your writers competent enough to handle my paper?
Our essay writers are graduates with bachelor's, masters, Ph.D., and doctorate degrees in various subjects. The minimum requirement to be an essay writer with our essay writing service is to have a college degree. All our academic writers have a minimum of two years of academic writing. We have a stringent recruitment process to ensure that we get only the most competent essay writers in the industry. We also ensure that the writers are handsomely compensated for their value. The majority of our writers are native English speakers. As such, the fluency of language and grammar is impeccable.
What if I don't like the paper?
There is a very low likelihood that you won't like the paper.
Reasons being:
When assigning your order, we match the paper's discipline with the writer's field/specialization. Since all our writers are graduates, we match the paper's subject with the field the writer studied. For instance, if it's a nursing paper, only a nursing graduate and writer will handle it. Furthermore, all our writers have academic writing experience and top-notch research skills.
We have a quality assurance that reviews the paper before it gets to you. As such, we ensure that you get a paper that meets the required standard and will most definitely make the grade.
In the event that you don't like your paper:
The writer will revise the paper up to your pleasing. You have unlimited revisions. You simply need to highlight what specifically you don't like about the paper, and the writer will make the amendments. The paper will be revised until you are satisfied. Revisions are free of charge
We will have a different writer write the paper from scratch.
Last resort, if the above does not work, we will refund your money.
Will the professor find out I didn't write the paper myself?
Not at all. All papers are written from scratch. There is no way your tutor or instructor will realize that you did not write the paper yourself. In fact, we recommend using our assignment help services for consistent results.
What if the paper is plagiarized?
We check all papers for plagiarism before we submit them. We use powerful plagiarism checking software such as SafeAssign, LopesWrite, and Turnitin. We also upload the plagiarism report so that you can review it. We understand that plagiarism is academic suicide. We would not take the risk of submitting plagiarized work and jeopardize your academic journey. Furthermore, we do not sell or use prewritten papers, and each paper is written from scratch.
When will I get my paper?
You determine when you get the paper by setting the deadline when placing the order. All papers are delivered within the deadline. We are well aware that we operate in a time-sensitive industry. As such, we have laid out strategies to ensure that the client receives the paper on time and they never miss the deadline. We understand that papers that are submitted late have some points deducted. We do not want you to miss any points due to late submission. We work on beating deadlines by huge margins in order to ensure that you have ample time to review the paper before you submit it.
Will anyone find out that I used your services?
We have a privacy and confidentiality policy that guides our work. We NEVER share any customer information with third parties. Noone will ever know that you used our assignment help services. It's only between you and us. We are bound by our policies to protect the customer's identity and information. All your information, such as your names, phone number, email, order information, and so on, are protected. We have robust security systems that ensure that your data is protected. Hacking our systems is close to impossible, and it has never happened.
How our Assignment  Help Service Works
You fill all the paper instructions in the order form. Make sure you include all the helpful materials so that our academic writers can deliver the perfect paper. It will also help to eliminate unnecessary revisions.
2.      Pay for the order
Proceed to pay for the paper so that it can be assigned to one of our expert academic writers. The paper subject is matched with the writer's area of specialization.
3.      Track the progress
You communicate with the writer and know about the progress of the paper. The client can ask the writer for drafts of the paper. The client can upload extra material and include additional instructions from the lecturer. Receive a paper.
4.      Download the paper
The paper is sent to your email and uploaded to your personal account. You also get a plagiarism report attached to your paper.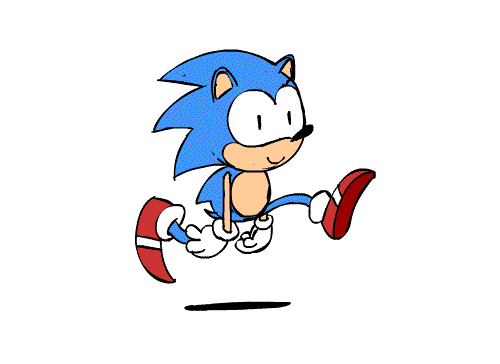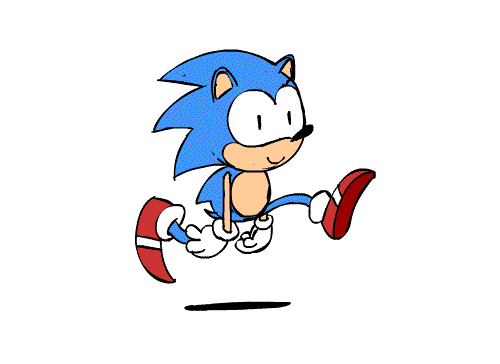 PLACE THIS ORDER OR A SIMILAR ORDER WITH US TODAY AND GET A PERFECT SCORE!!!
---