Lit. Guides
>
Free Essays
>
Business
>
Company Analysis
>
Anglo American PLC: Water Usage Sustainability
Cite
Print
Share
Anglo American PLC: Water Usage Sustainability Report
Exclusively available on IvyPanda
Updated: Aug 24th, 2022
Executive Summary
The adoption of sustainable development is one of the core aims of every organization operating in the current competitive environment. Anglo American PLC, which is a well-known mining company operating as the second-largest mining company in the industry, intends to embellish the rate of sustainability to retain its global position in the critical competitive mining environment. For this purpose, the company is engaged in the development and implementation of various strategical actions. Subsequently, in the under review report, an attempt is made to examine sustainability attainment for Anglo Americans in the future through water use and management through minimizing wastes. The report also exhibits the shareholders of Anglo American PLC and the initiative that the company has taken into account for the engagement of those stakeholders. Additionally, the effective usage of an external and internal accounting report has also been drafted accompanied by the relevant recommendations for the selected company.
We will write a custom Report on Anglo American PLC: Water Usage Sustainability specifically for you
for only $16.05 $11/page
812 certified writers online
Introduction
This report highlights the significant practices through which Anglo Americans can attain long-term sustainability in water usage.
Water Use and Impact on the Mining Industry
Reducing water waste is the first priority of organizations to attain long-term sustainability in the mining industry. Sustainability can be achieved by modifying or installing water-efficient equipment and devices, and by fixing conductivity controllers on each water cooling tower. However, the most efficient technique to reduce water waste is to develop a water management plan (Norgate and Haque 2010, p. 271). This is summarised in the pie chart below.
Ratio of water contamination by different industries.
Pie chart 1: Ratio of water contamination by different industries. (Source: Prior et al. 2012, p. 581).
Graph 1 above shows the share of different industries in the use of water. Apparently, the Agriculture Industry is the leading in water usage at 70% followed by Mining Industry at 30% and Domestic Industry at 10% (Prior et al. 2012, p. 591).
The Anglo American PLC
Anglo American PLC is a multinational metal and mining corporation that was built in 1917 in Johannesburg, South Africa. In 1999, it was listed in London, United Kingdom. The company deals in producing metals such as diamonds, platinum, copper, nickel, iron ore and thermal and metallurgical coal. It operates in Africa, Europe, North America and South America. The company professes deep concern for corporate social responsibility and conducts business operations with respect to the environmental and human benefits (Northey et al. 2013, p. 119). At present, the company is the worlds largest producer of platinum.
The vision of the Anglo American PLC is to be a global leader in PGMs (Platinum Group Metals) and to deliver its operations in a value-driven and socially acceptable way. The companys goal is to gain long-term sustainability for its organizational future through reducing water waste and by forging strong relations with its company stakeholders (Mudd 2008, p. 139). The number of employees that are currently working in the corporation is 135,000. In 2015, the company earned a net income of US$ 5.842 billion (Durand 2012, p. 31).
Corporate social investments by the Anglo American PLC
The total global investment made by Anglo American Company amounted to $135,773 thousand. The graph below shows the allocation of the total investment for each country. South Africa was allocated the highest amount while Botswana had the least as indicated in table 1 below.
Get your 100% original paper on any topic done
in as little as 3 hours
Table 1: Global expenditure by the Anglo American Company. (Source: Anglo American PLC 2014a).
Global expenditure by country
$000 Percentage
South Africa 73,143 54
Peru 18,255 13
Chile 17,906 13
Brazil 9,906 7
Canada 9,376 7
Namibia 3,419 3
Rest of the world 1,911 1
United Kingdom 938 1
Botswana 919 1
$135,773
This is summarised in bar graph 1 below.
Global expenditure of the company.
Bar graph 1: Global expenditure of the company. (Source: Anglo American PLC 2014a).
The allocation of the total social investment to various activities within the company is summarized in table 2 below.
Table 2: Global expenditure by type at the company. (Source: Source: Anglo American PLC 2014a).
Global expenditure by type
$000 Percentage
Community development 66,084 49
Education and training 27,409 20
Other 13,172 10
Health and welfare 10,273 7
Institutional capacity development 6,133 4
Sports, arts, culture and heritage 4,891 4
Environment 2,352 2
Employee match-giving 2,184 2
Water and sanitation 1,721 1
Disaster and emergency relief 1,477 1
Energy and climate change 78 0.1
135,773
Allocation of total corporate social investment to various activities.
Pie chart 2: Allocation of total corporate social investment to various activities. (Source: Anglo American PLC 2014a).
The data and the graph above show that community development was allocated the highest amount while energy and climate change had the least amount. Water and sanitation were only allocated 1% of the total expenditure.
Sustainability Issue Analysis
Water security strategy of Anglo American PLC for the attainment of sustainability
Anglo American PLC uses water throughout the sequential mining progression. The progression sequence includes extraction of metals and transportation, crushing, grinding and finally processing metals and minerals (Eskerod & Huemann 2013, p. 47). With this respect, Anglo American has adopted a water reduction strategy since 2011 in order to meet its water requirements and to attain sustainability for its organizational future. The water reduction strategy is called the Water Efficiency Target Tool (WETT). which represents the 10 years water-saving projection plan from 2011 to 2020. It is the corporate social investment project that enables the company to forecast the water demand for individual operations, set targets to reduce predicted water consumption, and establish water-saving projects to meet targets (James 2011, p. 45).
Before implementing the WETT, the company first tested it in all seven units of platinum production in South Africa. After earning a positive result in water saving, the company then implemented the strategy in other units operating in different global regions. With this investment, the company achieved a 21% improvement in water consumption in the first year of its implementation, which was the year 2011. Over time, the project has yielded more significant results saving 22% in 2013, which is equivalent to saving 30 million cubic meters of water. This equates to 126 billion glasses of water (Anglo American PLC 2014b). The results of the WETT are summarized in table 3 below.
We will write a custom Report on Anglo American PLC: Water Usage Sustainability specifically for you!
Get your first paper with 15% OFF
corporate social investment for water-saving.
Table 3: corporate social investment for water-saving. (Source: Anglo American PLC 2014a).
Table 3 above illustrates the amount of investment that the company made in order to save or use water efficiently. With the investment of $85,845 on WETT, the company had a water-saving rate of 69%, which is the highest in comparison to other regions (Prior et al. 2012, p. 579).
The company has also established Water Action Plans (WAP) in order to manage the distribution of water to all its manufacturing and production plants. These action plans were developed to face the situation of high risk and uncertainty of water supply from reservoirs. Through these plans, the company is managing the supply of adequate water with its efficient use to the project at Los Bronces in Chile and its rain-immunization program at Coal in Australia. These action plans also provide certain solutions and alternative techniques for securing water in times of extreme weather variability and storm conditions (Anglo American PLC 2014b). The company has invested US$ 100m in establishing a water recycling plant as part of the WAP. This plant cleans wastewater from underground mines and converts it into drinking water. Through this plant, the company fulfills 66% of its operational water requirements by re-using and recycling wastewater. This plant currently provides drinking water to 51,000 people with 21% of its water supply in the municipality community of Emalahleni. Consequently, it has decided to increase its investment to improve the capacity and efficiency of the plant in recycling water from 30 Ml to 50 Ml as summarised in graph 2 below.
Water savings and consumption targets from 2011-2015.
Graph 2: Water savings and consumption targets from 2011-2015. (Source: Anglo American PLC 2014a).
Graph 2 above represents the operational excellence of Anglo American from 2011 to 2015. It presents the companys water-saving and water consumption processes side by side. The light blue region shows that the company is continuously improving its water-saving efforts through its water reclamation plant. In 2011, water security stood at only 4% while in 2012, the percentage rose to 9%. In 2013, the company secured 64% of its water and 68% in 2014. In 2015, the company recycled 80% of its water for drinking and re-using purposes (Anglo American PLC 2015).
In the year 2015, the Anglo American PLC invested in New Integrated Water Technology in order to save and use water more efficiently. Through this technology system, the company brought new and advanced ways to save water including evaporation control and haul road dust suppression methods. These methods assist in several processes for water security as summarised in graph 2 in appendix 2 (Durand 2012, p. 29). Examples of the usefulness of these technologies can be seen in how, in the year 2016, they have facilitated Los Bronces in Chile and the rain-immunization program at Coal in Australia to control evaporation from water reservoir plants on the sites and, with the use of thickeners, recover water from slime dams. This technology led to recycling up to 64% of water in 2015 with 33% of water abstracted from primary activities and 3% of water abstracted from non-primary activities (Amit & Zott 2012, p. 41).
To further improve the water abstraction process through primary and non-primary resources, Anglo American organized an Innovation Open Forum by Name Future Smart in the year 2015 with the aim to reduce water dependency by the company. It was a by several water specialists from different industries. They provided numerous useful and constructive methods and techniques to eliminate the dependency of the mining industry on water resources. They also provided guidance for the use of technology to attain this noble purpose and contributed ideas to start new water-saving projects for 2017 onwards (Anglo American PLC 2014b).
Water consumption and sustainability at the Anglo American PLC
The consumption of water at the Anglo American PLCE over the last dour years is summarised in table 4 below.
Total water consumption from the year 2011 to 2015.
Table 4: Total water consumption from the year 2011 to 2015. (Source: Anglo American PLC 2014b).
Table 4 above shows the water consumption activities of Anglo American mining companies from the year 2011 to 2015. There is the apparent decline in water usage from 195.88 million cubic meters in the year 2011 to just 124.14 million cubic meters in the year 2015. The percentage of water re-used/recycled increased from 64% in the year 2011 to 70% in the year 2015. As indicated in graph 6 in appendix 3, the company has estimated an extraction of 36% of the water from a groundwater source, 27% from a surface water source and 13% from seawater. In addition, the company will be able to abstract 9% water from the sources of rain and snowmelt from glaciers. Furthermore, the company will abstract 8% potable water and 4% non-potable water from external sources (Hodgkinson et al. 2014, p. 1669).
Stakeholder identification (key stakeholders group)
Stakeholders refer to any individual or group of people that have an interest in the loss or profit of an organization. Moreover, in the opinion of Eskerod and Huemann, (2013, p. 44), stakeholders are an individual or a group that can affect and be affected by organizational decisions, successes or failures. As affirmed by Wang, Liu, and Mingers, (2015, p. 569), for every organization that intends to attain a sustainable market position, pleasing the organizational stakeholders is one of the core interests along with responsibility. As has been clearly demonstrated by the Anglo-American sustainability report of 2015, the main visionary aspects of Anglo-American involve the motive of developing a constructive association with their stakeholders, based on the foundation of mutual respect, authenticity, and trust as summarized in figure 3 below.
Not sure if you can write a paper on Anglo American PLC: Water Usage Sustainability by yourself? We can help you
for only $16.05 $11/page
Stakeholders of Anglo American.
Figure 3: Stakeholders of Anglo American. (Source: Anglo American PLC 2015).
Figure 3 above depicts the list of all stakeholders of Anglo American including both primary and secondary stakeholders of the firm. Thus, in regards to the above figure, it can be seen that the main stakeholders of the company incorporate investors who invest an amount of capital to assist the business operations without any major hurdles. The second group of stakeholders is the employees, who without their cooperation and efficient work the company cannot move toward success. Additionally, any action of the company in terms of policies or rules and regulations can affect the employees. The other stakeholders are trade unions and customers. As per the sustainability development report of Anglo American PLC (2014a), the management of Anglo has declared their shareholders as a part of their primary stakeholders. The report further reveals that the other business peers of the organization such as the business partners are also under the consideration of the management, as they play a pivotal role in contributing constructively to the advanced business initiatives that further aid in enhancing the collective interest of the entire business.
Justification of the selection of three stakeholders
The three major stakeholders that have been selected from Figure 3 include partners, governments, and consumers. However, each stakeholder belongs to either the primary or secondary domain of stakeholder and has a direct or indirect influence on the performance, growth, and development of the organization. The three selected stakeholders are considered as key influencers, as they exert a direct influence and can be directly influenced by the decision, success or failure of Anglo American PLC. As an international mining company, it is subjected to the intense pressure of governmental regulation at both the local and the international levels. Furthermore, as Anglo American is a stock exchange listed company due to its worldwide excellent performance, they are also bound to follow the regulations and legislations of the United Kingdom (Anglo American PLC 2014b).
According to Amit and Zott (2012, p. 41), every organization operating in the market intends to please their customers by providing excellent products or services as compared to their competitors. Thus, the share of success or failure is also highly dependent on the customers of an organization, which pinpoints them as important stockholders. The third main group of stakeholders that has been selected is that of the partners. The reason behind selecting them over others is that partners are the ones who have invested capital in the business and can suffer badly in the case of the organizations failure. However, after keenly appraising the Annual report of Anglo American PLC (2015), it has been affirmed that due to the intense importance of the three selected stakeholders the management of Anglo has embedded stakeholder engagement as a major part of their core values, policies and organizational strategies. For this purpose, in order to evaluate their engagement with stakeholders, and to cope with any inadequacies, Anglo American PLC has currently developed an advanced stakeholder policy. According to this revised policy, the stakeholder engagement process is based on four key phases, as illustrated in figure 4 below.
Four Phases of Stakeholder Engagement.
Figure 4: Four Phases of Stakeholder Engagement. (Source: Anglo American PLC 2014a).
In light of Figure 4 above, the first phase of engagement is assessing the landscape that incorporates the identification of stakeholders in terms of registration of stakeholders issues, list down the Amplats and the in-depth evaluation of policies. The second phase integrates the attainment of the understanding of all the governmental regulations, legal legislations and the identification of regulations that impact the involvement of Amplats. Under the third phase, the pre-designated team alleviates the risk of stakeholder fatigue and confusion due to the intervention of Amplats; while in the fourth phase the managerial team develops the appropriate measures to deal with the evaluated gaps and stakeholder issues.
Internal accounting report
Table 5: Internal Accounting Report of Anglo American PLC. (Source: Anglo American PLC 2014b).
2014
$ million
Income statement
Revenue 27,073
Operating costs 26,935
Operating profit 138
Net finance cost 100
Loss for the year (1,524)
Loss attributed to equity shareholders (2,513)
Statement of financial position
Non-current assets 51,702
Current assets 14,308
Total assets 66,010
Current liabilities 6,727
Non-current liabilities 27,106
Total liabilities 33,833
Net assets 32,177
Total equity 32,177
Cash flow statement
Net cash inflows from operating activities 6,111
Net cash used in investing activities (6,125)
Net cash used in financing activities (827)
Net decline in cash and cash equivalents (841)
Capital Investment 6,018 $ million
Cash Tax paid 1,298 $ million
Water Consumption
Water Reused/Recycled 59%
New Water used for primary Activities 28%
Water Used for Non-primary Activities 3%
Total Water used 100%
Table 5 above exhibits the internal accounting report of Anglo American PLC, based on both the financial as well as the non-financial informational aspects. The report shows that the total revenue that was generated by the company amounted to $27,073million in 2014. The operating profit was low at $138 million. The company made a loss of $1,524 million. Further, the amount of loss that can be attributed to the shareholders was $2,513 million. The results in the income statement show that the company was not profitable in the year 2014. The statement of financial position shows that the assets amounted to $66,010 million. The total liabilities were $33,833 while equity amounted to $32,177. Thus, liabilities exceeded equity by a small margin. The business was able to generate positive cash flow from operating activities amounting to $6,111 million. Cash flow was used in both investing and financing activities. Thus, at the end of the year, the net cash flow that used in the business amounted to $841 million. The total capital investments made by the company during the year amounted to $6,018 million. It is worth mentioning that the primary objective of any business is to generate profit and maximize earnings for the shareholder. Since the company made a loss in the year 2014, it is advisable that the company reduces financial allocation to corporate social investment. The total ratio of water consumed in 2014 was 100%. In 2014, Anglo paid 1,298 $ million in tax.
External accounting report
Table 6: External Accounting Report. (Source: Anglo American PLC 2014a).
Safety
Work-related loss of Life From coal 2
Divested businesses 0
Taxes paid directly to the government by category and country ($ millions)
Profits 949
Royalties and environmental 600
Human resources
Full-time employees (annual average) 96,630
Social
CSI expenditure ($ millions) 124.1
CSI expenditure (% of pre-tax profit 6.0
Table 6 above shows the external accounting report of Anglo American PLC, including financial information regarding social welfare, safety, human resources and divested business aspects. In light of this report, it has been estimated that in the year 2014 the number of work-related loss of lives was 2, while CSI expenditure that year was nearly 124.1 Million. Furthermore, the was approximately 96,630. Notwithstanding, the company had to endure an approximately 124.1$million CSI expenditure.
Table 7: External Accounting Non-Financial Strategic Report. (Source: Anglo American PLC 2015).
Employees Survey and Analysis
Government Participation in the inter-governmental and the multilateral programs
Investors Investors Road Shows
Customers To Encounter customers on businesses and industrial platforms.
Partners Enable them to participate in decisional processes
Table 7 above, shows the external accounting non-financial aspect of the report that affirmed the latest initiatives of Anglo American PLC, which the company has designed in order to engage the main stakeholders of the company.
Attainment of sustainability by Anglo American in light of internal and external report
With respect to the above discussion of the under review report, it has already been acknowledged that the attainment of sustainability is an important aim of every organization that intends to secure a strengthened position in the current competitive environment. Similarly, Anglo American Plc is also engaged in making possible efforts for attaining long-term sustainability. As asserted by their CEO, Sir John Parker, the entire mining industry has faced a period of exceptional challenges. Additionally, the rapid downturn was putting intense pressure on all the companies operating in the industry to develop and implement such advanced initiatives that can aid them in sustaining an effective position in the critical market. Yet, with respect to the above represented internal and external accounting reports, it has been analyzed that one of the major facets that can assist the Anglo-American organization to attain strengthened long-term sustainability is reducing the consumption of water or increasing the ratio of recycled water.
In the above report, it has been clearly mentioned that the total use of recycled water was approximately 59% which further translates into a reduction of new water consumption costs. Undoubtedly, due to natural uncertainties that mine sites experience, there can be hurdles regarding the inflow of water. In such situations, the use of recycled water can help the organization by saving time as well as cost. Apart from recycling water, the value of water consumption for non-primary use was nearly 3%, which is beneficial for the successful attainment of sustainability for the company. Moreover, by implementing health and safety strategies, the organisation was able to decrease the rate of workplace injuries and death, resulting in further improving the market reputation of the organisation and enhancing the trust of stakeholders.
The increase in CSI and CSR activities boosted the probability of long-term suitability for the organisation. A study conducted by Kennedy, (2013, p. 54) revealed that organisations that intend to be involved in CSI activities gain more rapid success when compared to those that do not participate in the CSI domain. The study further emphasized that CSI activity involvement of an organisation builds public trust. Along with this aspect, another major initiative that can add precious value to the organisation is the engagement of shareholders, and the strengthened association of the company and shareholders.
From the findings, it has been evaluated that the company is involved in shareholder engagement approaches. In terms of government, the company has utilized an engagement channel of and participation in intergovernmental processes. For customer engagement, Anglo American has implemented the approach of direct business engagement. As for partners, engagement in the decisional processes has been implemented, thus, increasing the contribution and cooperation of organizational partners. This shareholder engagement technique can boost sustainability for the organization since a strong association with shareholders reveals a positive impact on the sustainable development of an organization. Apparently, the analysis indicates that the Anglo American PLC has successful water usage sustainability strategies such as WETT and WAP. The internal and external accounting reports suggest that the company is geared towards sustainable financial health.
Recommendations
Based on the findings of the report, the Anglo American should adopt the following techniques and methods to attain long-term sustainability for its organizational future.
Focusing on stakeholder benefits and water-saving activities
The company should focus on stakeholder benefits and water-saving activities in order to achieve a culture of sustainability for the organization. Likewise, by extending its relations with stakeholders, it should achieve favorable results in strategic missions. For instance, the companys CSR and SEA activities should reflect the interests of stakeholders (James 2011, p. 404). At the same time, the company should promote the use of primary activities, like dust suppression, for purifying water for drinking purposes. Additionally, future company strategies should acknowledge their corporate social responsibility and social and environmental accountability through organizing staff training events concerning the control and management of water. In my opinion, water specialists could be invited to train employees on how to use advanced technologies for water saving, as well as initiate more water security projects in the coming years.
Long-term budget plan for water securing activities
The company should initiate a 10 years budget plan for water securing activities as this will help in utilizing and managing the assets and power in the most positive and beneficial way. In order to attain water security, the company should fix and install water-saving machines and equipment. It is critical for the company to follow governmental regulations to guarantee a peaceful business environment. The Anglo American PLC should reinvent its technologies to prevent water wastage and water contamination(Wang et al. 2015, p. 581). In my opinion, this will go a long way towards pleasing its customers. Lastly, the Anglo American PLC should maintain monthly reporting because this will facilitate accurate forecasting of the water action plans for the upcoming projects to guarantee sustainability in water usage, reuse, and conservation.
Conclusion
From the above analysis, it is apparent that Anglo American PLC has the strong market position and sustainable strategies for reducing water wastage. The company has integrated the key stakeholders in its operational sustainability strategies through its current four-phase engagement models. The report has also presented the significance of internal and external accounting reports as carrying valuable data on the financial soundness of different sustainability initiatives. Apparently, the Anglo American PLC has managed to achieve its short-term goal of reducing water wastage in mining and improving water reuse/recycling. For instance, since the introduction of the WETT and WAP strategies, the company has managed to reduce water usage by about 25% and increased recycling/reuse by 70%.
Reference List
Amit, R. and Zott, C. (2012) Creating value through business model innovation, MIT Sloan Management Review, 53(3), 41-42.
Anglo American PLC (2014a) Anglo American plc Annual Report. Web.
Anglo American PLC (2014b) Anglo American plc Sustainability Development Report. Web.
Anglo American PLC (2015) Anglo American plc Sustainability Report. Web.
Durand, J.F. (2012) The impact of gold mining on the Witwatersrand on the rivers and karst system of Gauteng and North West Province, South Africa, Journal of African Earth Sciences, 68(3), 24-43.
Eskerod, P. and Huemann, M. (2013) Sustainable development and project stakeholder management: what standards say, International Journal of Managing Projects in Business, 6(1), 36-50.
Hodgkinson, J.H., Hobday, A.J. and Pinkard, E.A. (2014) Climate adaptation in Australias resource-extraction industries: ready or not?, Regional environmental change, 14(4), 1663-1678.
James, L.A. (2011) Contrasting geomorphic impacts of pre-and in Anglo America, Physical Geography, 32(5), 399-422.
Kennedy, G. (2013) Anglo-American strategic relations and the far East, 1933-1939: Imperial crossroads. Abingdon: Routledge.
Mudd, G.M. (2008) Sustainability reporting and water resources: a preliminary assessment of embodied water and sustainable mining, Mine Water and the Environment, 27(3), 136-144.
Norgate, T. and Haque, N. (2010) Energy and greenhouse gas impacts of mining and mineral processing operations, Journal of Cleaner Production,18(3), 266-274.
Northey, S., Haque, N. and Mudd, G. (2013) Using sustainability reporting to assess the environmental footprint of copper mining, Journal of Cleaner Production, 40(3), pp.118-128.
Prior, T., Giurco, D., Mudd, G., Mason, L. and Behrisch, J. (2012) Resource depletion, peak minerals and the implications for sustainable resource management. Global Environmental Change, 22(3), pp.577-587.
Wang, W., Liu, W. and Mingers, J. (2015) A systemic method for organisational stakeholder identification and analysis using Soft Systems Methodology (SSM), European Journal of Operational Research, 246(2), 562-574.
Appendices
Appendix 1
Increasing ratio of water contamination and its harmful effects.
Graph 3: Increasing ratio of water contamination and its harmful effects. (Source: Amit and Zott 2012, p. 41)
Appendix 2
total water recycled and re-used in 2015.
Graph 5: total water recycled and re-used in 2015. (Source: Anglo American Platinum Report, 2014).
Appendix 3
estimation of water abstraction from different sources in next five years.
Graph 6: estimation of water abstraction from different sources in next five years. (Source: Anglo American Platinum Report, 2014).
Appendix 4
critical case theory of stakeholders.
Figure 1: critical case theory of stakeholders. (Source: Amit and Zott 2012, p. 41).
This report on Anglo American PLC: Water Usage Sustainability was written and submitted by your fellow student. You are free to use it for research and reference purposes in order to write your own paper; however, you must cite it accordingly.
Removal Request
If you are the copyright owner of this paper and no longer wish to have your work published on IvyPanda.
SABIC Financial Statement Analysis
Bricks Concept Development: Company Presentation
Find free essays, topics
Need a custom Report sample written from scratch by
professional specifically for you?
811 certified writers online
CITE THIS PAPER
Select a referencing style:
COPY TO CLIPBOARD
APA-7
APA-6
Chicago (N-B)
Chicago (A-D)
MLA-9
Harvard
Reference
IvyPanda. (2022, August 24). Anglo American PLC: Water Usage Sustainability. https://ivypanda.com/essays/anglo-american-plc-water-usage-sustainability-report/
Powered by CiteTotal, paper citation generator
MORE RELATED PAPERS
A Review of ethnic diversity with a special interest in the Anglo European Americans
Anglo-American Relations, Freedom and Nationalism
Anglo-American Western Expansion
The Effects of Booking.com on Hotel Pricing Strategies
Cisco: Determination of the Company
Apple vs. Huawei: Benchmarking
The International Vitamin Corporation in the U.S.
Analysis of Paragon Shipping Inc Company
3 hours!
We'll deliver a 100% original paper this fast
Learn More
Paper Details
Reading time 14 min
Type Report
Pages 10
Words 4144
Subjects Business Company Analysis
Language
English
Related Papers
Water-Saving Technologies in the Middle East
Anglo American PLC in South Africa
Anglo American Plc's HIV/AIDS Strategy
The Anglo- American Model and the European Model of Corporate Governance
Anglo-Zulu 1879 War Analysis
3i Group plc and 888 Holdings plc: Annual Reports
Financial analysis of J Sainsbury PLC and Wm Morrison Supermarkets PLC
Open support chat
Your privacy is extremely important to us. We utilize security vendors that protect and ensure the integrity of our platform while keeping your private information safe.
Contact Us
Phone
USA
+1 (866) 236-7979
Canada
+1 (800) 303-8389
Office
,
, . , , , , , .
Study Hub
Free Essays
Writing Tools
Lit. Guides
Donate a Paper
Q&A
Study Blog
Referencing Guides
Free Textbooks
Tongue Twisters
Company
About Us
Contact
Honor Code
Job Openings
Expert Application
Video Contest
Writing Scholarship
IvyPanda Shop
Legal
Terms and Conditions
Privacy Policy
Cookies Policy
Copyright Principles
DMCA Request
Service Notice
About
This is IvyPanda's free database of academic paper samples. It contains thousands of paper examples on a wide variety of topics, all donated by helpful students. You can use them for inspiration, an insight into a particular topic, a handy source of reference, or even just as a template of a certain type of paper. The database is updated daily, so anyone can easily find a relevant essay example.
Copyright 2022 – IvyPanda is operated by , , a company registered in the .
Registered office: , . , , , , .
---
Are you busy and do not have time to handle your assignment? Are you scared that your paper will not make the grade? Do you have responsibilities that may hinder you from turning in your assignment on time? Are you tired and can barely handle your assignment? Are your grades inconsistent?
Whichever your reason is, it is valid! You can get professional academic help from our service at affordable rates. We have a team of professional academic writers who can handle all your assignments.
Plagiarism free papers
Timely delivery
Any deadline
Skilled, Experienced Native English Writers
Subject-relevant academic writer
Adherence to paper instructions
Ability to tackle bulk assignments
Reasonable prices
24/7 Customer Support
Get superb grades consistently
Online Academic Help With Different Subjects
Literature
Students barely have time to read. We got you! Have your literature essay or book review written without having the hassle of reading the book. You can get your literature paper custom-written for you by our literature specialists.
Finance
Do you struggle with finance? No need to torture yourself if finance is not your cup of tea. You can order your finance paper from our academic writing service and get 100% original work from competent finance experts.
Computer science
Computer science is a tough subject. Fortunately, our computer science experts are up to the match. No need to stress and have sleepless nights. Our academic writers will tackle all your computer science assignments and deliver them on time. Let us handle all your python, java, ruby, JavaScript, php , C+ assignments!
Psychology
While psychology may be an interesting subject, you may lack sufficient time to handle your assignments. Don't despair; by using our academic writing service, you can be assured of perfect grades. Moreover, your grades will be consistent.
Engineering
Engineering is quite a demanding subject. Students face a lot of pressure and barely have enough time to do what they love to do. Our academic writing service got you covered! Our engineering specialists follow the paper instructions and ensure timely delivery of the paper.
Nursing
In the nursing course, you may have difficulties with literature reviews, annotated bibliographies, critical essays, and other assignments. Our nursing assignment writers will offer you professional nursing paper help at low prices.
Sociology
Truth be told, sociology papers can be quite exhausting. Our academic writing service relieves you of fatigue, pressure, and stress. You can relax and have peace of mind as our academic writers handle your sociology assignment.
Business
We take pride in having some of the best business writers in the industry. Our business writers have a lot of experience in the field. They are reliable, and you can be assured of a high-grade paper. They are able to handle business papers of any subject, length, deadline, and difficulty!
Statistics
We boast of having some of the most experienced statistics experts in the industry. Our statistics experts have diverse skills, expertise, and knowledge to handle any kind of assignment. They have access to all kinds of software to get your assignment done.
Law
Writing a law essay may prove to be an insurmountable obstacle, especially when you need to know the peculiarities of the legislative framework. Take advantage of our top-notch law specialists and get superb grades and 100% satisfaction.
What discipline/subjects do you deal in?
We have highlighted some of the most popular subjects we handle above. Those are just a tip of the iceberg. We deal in all academic disciplines since our writers are as diverse. They have been drawn from across all disciplines, and orders are assigned to those writers believed to be the best in the field. In a nutshell, there is no task we cannot handle; all you need to do is place your order with us. As long as your instructions are clear, just trust we shall deliver irrespective of the discipline.
Are your writers competent enough to handle my paper?
Our essay writers are graduates with bachelor's, masters, Ph.D., and doctorate degrees in various subjects. The minimum requirement to be an essay writer with our essay writing service is to have a college degree. All our academic writers have a minimum of two years of academic writing. We have a stringent recruitment process to ensure that we get only the most competent essay writers in the industry. We also ensure that the writers are handsomely compensated for their value. The majority of our writers are native English speakers. As such, the fluency of language and grammar is impeccable.
What if I don't like the paper?
There is a very low likelihood that you won't like the paper.
Reasons being:
When assigning your order, we match the paper's discipline with the writer's field/specialization. Since all our writers are graduates, we match the paper's subject with the field the writer studied. For instance, if it's a nursing paper, only a nursing graduate and writer will handle it. Furthermore, all our writers have academic writing experience and top-notch research skills.
We have a quality assurance that reviews the paper before it gets to you. As such, we ensure that you get a paper that meets the required standard and will most definitely make the grade.
In the event that you don't like your paper:
The writer will revise the paper up to your pleasing. You have unlimited revisions. You simply need to highlight what specifically you don't like about the paper, and the writer will make the amendments. The paper will be revised until you are satisfied. Revisions are free of charge
We will have a different writer write the paper from scratch.
Last resort, if the above does not work, we will refund your money.
Will the professor find out I didn't write the paper myself?
Not at all. All papers are written from scratch. There is no way your tutor or instructor will realize that you did not write the paper yourself. In fact, we recommend using our assignment help services for consistent results.
What if the paper is plagiarized?
We check all papers for plagiarism before we submit them. We use powerful plagiarism checking software such as SafeAssign, LopesWrite, and Turnitin. We also upload the plagiarism report so that you can review it. We understand that plagiarism is academic suicide. We would not take the risk of submitting plagiarized work and jeopardize your academic journey. Furthermore, we do not sell or use prewritten papers, and each paper is written from scratch.
When will I get my paper?
You determine when you get the paper by setting the deadline when placing the order. All papers are delivered within the deadline. We are well aware that we operate in a time-sensitive industry. As such, we have laid out strategies to ensure that the client receives the paper on time and they never miss the deadline. We understand that papers that are submitted late have some points deducted. We do not want you to miss any points due to late submission. We work on beating deadlines by huge margins in order to ensure that you have ample time to review the paper before you submit it.
Will anyone find out that I used your services?
We have a privacy and confidentiality policy that guides our work. We NEVER share any customer information with third parties. Noone will ever know that you used our assignment help services. It's only between you and us. We are bound by our policies to protect the customer's identity and information. All your information, such as your names, phone number, email, order information, and so on, are protected. We have robust security systems that ensure that your data is protected. Hacking our systems is close to impossible, and it has never happened.
How our Assignment  Help Service Works
You fill all the paper instructions in the order form. Make sure you include all the helpful materials so that our academic writers can deliver the perfect paper. It will also help to eliminate unnecessary revisions.
2.      Pay for the order
Proceed to pay for the paper so that it can be assigned to one of our expert academic writers. The paper subject is matched with the writer's area of specialization.
3.      Track the progress
You communicate with the writer and know about the progress of the paper. The client can ask the writer for drafts of the paper. The client can upload extra material and include additional instructions from the lecturer. Receive a paper.
4.      Download the paper
The paper is sent to your email and uploaded to your personal account. You also get a plagiarism report attached to your paper.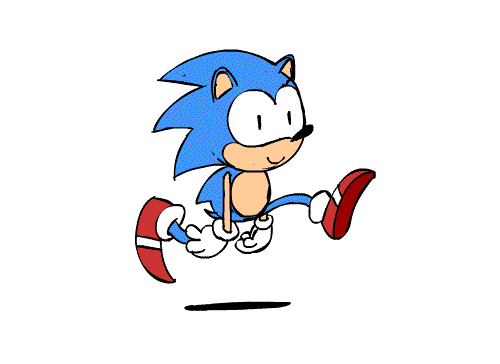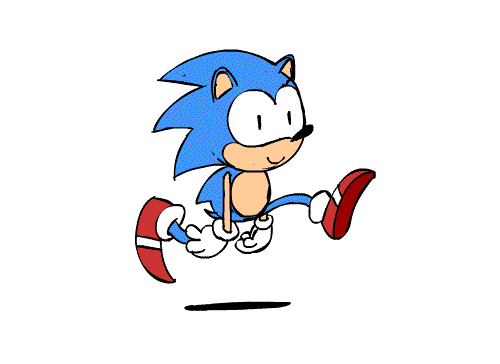 PLACE THIS ORDER OR A SIMILAR ORDER WITH US TODAY AND GET A PERFECT SCORE!!!
---