Railroad Policy Analysis
The national railroad system has been a tremendous asset to this country since its debut. Without the iron horse, our country would not have developed the means for transporting large quantities of goods from coast to coast. The changing of time has created many technological changes for the rail industry, but to a great extent these changes have been slow to be implemented. Additionally, the nation has undergone a digital revolution in the way business is conducted. Digital and wireless technologies have replaced many positions traditionally filled by staff, and while the downsizing can create a short-term problem, the increased levels of efficiency which businesses can pursue have created jobs in new sectors, along with increased revenues, and allowed businesses to improve their overall operating posture. As head of DSP Consulting, this paper proposes ways to improve efficiency on the Indiana Belt Line railway while improving their market penetration, and customer satisfaction.
Today's society would not be what it is without the technological advances which have affected every area of modern life. Communications are now virtually instantaneous. Businesses can monitor their supply chain, and sales demands at any time. Organizations can reduce operating expenses by more closely managing supply, demand, and organizing their shipping resources in the right place at the right time. By adding technological advances to an already steadfast industry, such as the rail industry, the organization can change a lagging performance into one which again led the country in job creating and effectiveness.
Changing systems means more to the organization than just purchasing new control devices. Changing systems also means changing the culture of the organization itself, and this may be a more significant hurdle for the industry to clear. Changing control systems and making procedural changes to utilize the same requires more than implementing new 'to do' lists. The digital technology has enabled businesses to think differently as well as act differently. A business which adopts new controls without changing its culture will encounter a significant level of opposition to the changes from within its ranks. For this reason, this paper will also address transforming the organizational culture within the Indiana Belt Line Railway. The purpose of change is not just to buy and install new equipment. The purpose is to transform the performance of the organization, and this will require a significant internal and external change process.
One popular advancement in technology that Class I railroads are using is remote control locomotives. The use of automated systems not only reduces the crew force needed to operate a train, but also eliminates the communication problems between the conductor and the engineer. Combined with global positioning satellite technology, scanners, and proximity alert systems, much of the everyday moving of cars around the rail yard can be completely automated, and controlled by a few staff from a central control facility rather than dozens of employees working in the freight yard. Automating inner yard transportation also creates a safer year, as men are not working around moving rail vehicles. These general ideas are examples of how the rail systems can adopt a changed operation posture in order to create a more efficiently operating organization.
The Changing Dynamic of the Rail Industry
After World War II, the decline of railroads was accelerated due to an increase in transport competition (mostly from trucking), excessive regulation and changing economic conditions. Competing modes of transportation received regular financial support from public funds, while railroads received larger doses of regulation. For example, public funds were used to construct the interstate highway system, airports and support facilities, and to improve inland waterways. This situation created a significant competitive disadvantage for the rail systems. At the same time railroads experienced increased competition, they were still burdened by having to pay the entire cost of building, maintaining and replacing equipment and facilities, and having a regulatory price structure that prevented full cost recovery.
Regulation of public businesses is always a controversial move. The advantages of guaranteed revenues from specific sources is often offset by a strategic disadvantage which is establishes between regulated and non-regulated organizational within the same industry. Regulation affected railroads adversely in the following ways
Rate making was time consuming and inflexible. It was also discriminatory because one class of service subsidized another, while some commodities were carried below cost. Trucks and unregulated carriers competed keenly for the subsidized traffic, thus forcing rates down and essentially rendering the cross-subsidization policy unworkable.
Railroads were unable to abandon lines which did not cover variable costs since the procedures to do so were lengthy, taking many years. As result, these services were provided at a loss.
Regulatory procedures inhibited joint usage and joint control of common trackage, and thus contributed to more costly operating practices.
Regulation discouraged innovation and did not provide managerial incentives. (MacAvoy and Snowed, 1997)
Furthermore, the late 60's and 70's were a time of increased economic expansion. The tax policies following the Kennedy administration, combined with economic demands created by the baby boom generation stimulated a massive growth in the U.S. economy. In hindsight, the timing could not have been worse for the rail industry to be under anti-competitive regulation. While other modal carriers were becoming more competitive, and stimulating revenue which allowed them to set the pace of the industry, the rail system was slowly degrading due to aging equipment, and lack of funds which could have been generated if the industry had been unregulated.
At the end of the 70's, by the time Congress reacted to the impending financial crisis, another competitor appeared on the horizon. The shipping container industry was slowly coming of age during the second half of the 1970's decade. By the time the second wave of peacetime economic expansion hit the U.S. during the 1980's, the rail system was positioned to begin to make up lost ground, but not ready to capitalize on the climbing business cycle. Other businesses have made technological advances during the 60's and 70's which bypasses much of the rail industry. As a result, the rail industry was still at a competitive disadvantage. This time it was not due to financial controls, but to outdated equipment, lowered revenues, and degrading facilities and track conditions.
Today, a global economy has again changed the dynamics of the playing field. Much of the goods which were previously shipped across the country during the 60's and 70's now entering the country via cargo ship and airliner. The shipments are already broken down by the manufacturer into shipping containers. These are lifted from the backs of cargo ships and dropped onto the backs of waiting long haul trucks, completely eliminating the need for the once monopolistic rail transport systems.
In summary, the fiscal problems which face the rail industry include:
Lack of financial reserves from previous economic cycles.
Increased competition
Fewer goods being transported intra-nationally
Increased drop shipments from international organizations directly to the end user.
Aging or degraded equipment (Adapted from Tomic, 1991)
Railroads and waterways saddled with an industrial– revolution-era image and a tax and funding system that favors airlines and trucks, are still watching infrastructure fall farther behind modern day requirements. One study of just one segment of the rail network, the 1-95 corridors between Richmond, Va., and New York City, identified $6 billion of needed improvements over the next 20 years to reduce bottlenecks. Also, railroads finance their infrastructure spending with private funds, while the fuel and other taxes paid by trucking companies (and passenger vehicles) are still dedicated to highway construction. (Panchak, 2003)
Mergers and Collaborations
In response to the increasingly competitive nature of the market, rail companies are merging in hopes of gaining the advantages of economy of scale. Railroads are combining to provide uninterrupted service to shippers by extending their reach and cutting costs. "We will have the financial strength to make substantial infrastructure investments and service improvements…." said CSX Chairman Snow of recent merger with Conrail. "Together the companies will have stronger revenue, cash flow and earnings growth than they would have on their own." (Dinsmore, 1996) CSX and Conrail expect merging to save those $550 million a year through cost-cutting, job reductions and other economies of scale.
A merged CSX and Conrail would operate 29,645 miles of track in 22 states and serve most major markets east of the Mississippi River, including New York, Boston, Washington, Atlanta, Miami, New Orleans and Chicago. Annual sales would be nearly $14 billion. "This is simply put a terrific marriage that benefits the shareholder, benefits the shipper and benefits the American public," Snow said. "We're creating a transportation company for the 21st century." (Dinsmore, 1996)
Another avenue the rail industry was walked down has included collaborative efforts with other transportation industries. Inter-modal pioneer Malcolm McLean once recently said: "The inter-modal industry has a great future-it always has and it always will." (Sparkman, 2001) But that future seemed a bit closer in the early 1990s when the advent of double-stack trains and other new technology made rail inter-modal much more attractive for service-sensitive freight. At that time, many in the trucking industry invested heavily in piggyback's promise, including less-than-truckload haulers, truckload carriers like J.B. Hunt Transport and Schneider National, and package express giant United Parcel Service. Rail inter-modal transport was more cost effective for long-haul traffic. It also seemed to be a viable answer to the dwindling supply of truck drivers willing to spend weeks at a time away from home making cross-country trips.
The enthusiasm drained away, however, during the widespread rail service failures in the wake of the mergers of Burlington Northern and Santa Fe, Union Pacific and Southern Pacific, and the split up of Conrail between CSX and Norfolk Southern.
Rail inter-modal loads began to edge back up in 1999 and 2000, according to the most recent figures released by the Inter-modal Association of North America, but the piggyback trailer may be headed the way of the dinosaur. IANA reported that some LTL carriers cut back their use of inter-modal while others shifted from 28-foot trailers to 28-foot containers. Several truckload carriers withdrew from inter-modal entirely, and those that persist in the market are more likely to use containers as well. Third quarter data showed that containers now make up 74% of the inter-modal mix. (Sparkman, 2001)
Declining revenues, aging equipment, increased competition, lack of cooperative ventures within the transportation industry which could bring new financial blood flowing into the heart and artery system of a struggling industry are all factors which paint the picture of an industry which is need of heart surgery, not just a cosmetic facelift, or the hiring of a personal trainer. The demands of the world, and what organizations expect of businesses will no longer tolerate train schedules which are hours late, or eliminated entirely due to any of an assortment of unsolved transportation issues, or accident. The rail industry needs as a whole to address the change in the culture as well as the change in the competitive transportation industry if it is to remain solvent, and once again become a dominant and reliable industry.
A final consideration for the rail industry is the reacquisition of the travel passenger. When a business is loosing market share to other competitors for its major product line, according to H. Ansoff, looking to develop new products is key to building a prosperous future. The Ansoff matrix which is discusses further in the literature review identifies some of the alternative directions in which business development can take place. The matrix gives the industry's management tools by which to ask important questions regarding business operation. The Matrix helps the company develop marketing strategies for existing products, or determine the new markets, or new products which it can effectively bring to market. (Dibbs, and Simkin, 1997)
Chapter 2: Literature Review
Opportunities through Technological Advancements
Discussions of Light rail, high speed trains have surfaced in literature throughout the late 20th century. However, when compared to the successful light rail ventures in Europe, the significant difference is that the light rail systems in Europe and Japan and those attempted in the U.S. were that the former were designed as light rail systems. In the U.S., when the additional costs and bed upgrades were added into the financial projections, the financial feasibility of light rail systems was not workable. Another reason for the diminished priority on light rail systems was that the equipment was inadequate and start-up costs more than most communities wanted to pay. Today, however, the technology has caught up to the demand, and new technologies are making many such light rail projects possible. Three developments in rail equipment facilitate a leap forward for light-rail local service and high-speed intercity trains:
New materials that make lighter-weight bodies. This advance clearly enhances the speed that a given engine and a given amount of fuel can produce.
Improved transmission of engine power to the wheels, providing economy and faster acceleration for trains. In some cases, a diesel engine using this new transmission has a pickup speed almost equal to electric-powered trains, a situation heretofore unheard of.
Some cities are opting to start new lines for service to suburbs with self-propelled light-rail diesel trains, putting off electrification until the system proves its popularity. One example is the RegioSprinter, self-propelled rather than electrically powered train. A trial system with this train avoids the high cost of electrification, and the electrical power can be added some years later with little inconvenience
Improved wheels capable of sophisticated "conversations" with the rails to permit greater speed with safety and passenger comfort. Rail experts often have said that "the danger of jumping the rails is virtually nil, and we are just concerned with making passengers feel secure when going around curves." (Cerami, 1998) They exude confidence on the subject when talking about subtle new developments in "wheel-rail interface" that not only boost comfort but add even greater fuel efficiency.
Already in use in Germany, the RegioSprinter trains are designed with a "low-floor" streetcar design into which passengers can step quickly and easily. Its two cars can carry up to 225 passengers — all operated by a crew of one. Of the many attractive attributes, this example of high tech engineering has the ability to operate both on old freight rail tracks and light-rail tracks, so it can move between country and city.
Another innovation in the rail transport industry is a railway vehicle which will allow travelers to have the option of levitating to their destinations, if the federal government gets the newly developed 'maglev' rail system. The idea of transporting people by levitating them on a cushion of air at extreme speed has been considered for years. But in Emsler, Germany, traveling by levitation is a reality.
It's called magnetic levitation, or "maglev" and it involves magnetic forces that lift, propel and guide a passenger-car vehicle over a guideway with no physical contact while in motion. It is run on electrical power and reaches speeds exceeding 300 mph — almost twice the speed of conventional high-speed rail service, according to the Federal Railroad Administration (FRA). "The only thing hindering speed is passenger comfort," says Kevin Coates of Transrapid-USA, the Germany-based company that developed the ultra quiet system currently in use at the German test site. (Ray, 2001) He emphasizes that the maglev concept is not just a vehicle but a system in which the movement of the car is dependent on the electronics within the guideway. The vehicle wraps around a track built on an elevated guideway. The distance between the top of the guideway and the underside of the passenger car during levitation is 6 inches. Support magnets pull the vehicle to the guideway from below and guidance magnets keep it laterally on track, according to Transrapid-USA.
Opportunities through Equipment Upgrades
Safety: Train safety is a source of major active reengineering for the rail industry. The cost savings for the industry would be significant by eliminating the causes of routine accidents during train operations. Part of the problem is that a typical freight train moving at 50 MPH takes at least a mile to bring to a stop. So the safety margin for train travel must be built into a system which extends beyond the conductor's vision. According to Operation Life Saver:
Most collisions with trains occur when the train is traveling under 30 MPH.
Most collisions with vehicle occur within 25 miles of the vehicle driver's home.
Nearly 50% of the collisions occur at crossings which automated crossing warning devices.
Appx. every 2 hours a train collision occurs between a train and vehicle, or train and pedestrian. (Operation LifeSaver, 2002)
In response, the Federal Transit Administration has become an active partner with nationwide safety improvement efforts. The FTA is pursuing an integrated approach to initiate demonstrations of new technology, and deploy innovations in crossing technologies and strategies which will improve the safety of rail crossings for trains, motorists and pedestrians. (fta.dot.gov, online) Their programs include:
Monitoring the health of grade crossings.
Creating a "constant warning time" indicator system at high speed rail crossings and electrified rail operations.
Standard traffic signals at all highways – rail transport intercessions.
Improving line of sight distances at highway – rail crossings.
Evaluation power swing gate which could be installed at high speed rail crossings to increase pedestrian safety.
Automation: Fully automated trains are a concept which science fiction horror movie has been designed around. The idea of an automated train crossing the country at high speeds, under the control of new technology is a situation which the American public would never approve. However, the ability to automate train activity within the train yard is an opportunity for significant savings, in labor and overall efficiency.
Converting rail operation over to automated services will eliminate jobs. While this is troublesome to those who call the rail industry their home, the cost savings from the reductions in the labor force are necessary. By converting to remote controlled locomotives in the switching yard, Union Pacific rail road will eliminate over 600 jobs across the country. (nasvf.org, online.)
In regards to out of the yard service, according to the National Travel and Safety Bureau (NTSB) positive train control using GPS systems are one of the most wanted transportation safety devices for the entire industry. For decades, the NTSB has investigated a long list of train collisions which could have been avoided by incorporation proximity alarm and collision avoidance systems. (ntsb.gov, online)
Since 1999, the board has looked into 30 collision incidents. These occurrences are especially troubling when they occur on a track which handles both freight and passenger trains. These accidents occur at a rate of roughly 10 per year. Locking these incidents out of the annual rail company experience represents a significant source of cost savings.
The devices operate based on a global position system which can locate the position of a train within 1-2 meters. The network has been slowly built across the nation which currently covers 80-85% of the land areas of the U.S. The devices will allow trains to operate at higher speeds because the safety and speed regulation will be automated, while at the same time being monitored by onboard conductors. Combined with GPS systems the onboard tracking devices will enable regional control centers to identify potential problems within a safety window that allows them to initiate appropriate responses.
Internet communications
The future of railroads depends on improving customer service and competing more effectively in the freight hauling marketplace," says Rob Ritchie, president and CEO of Canadian Pacific. "This technology provides an innovative approach to achieving those goals." "Alliances among railroads are the key to providing our customers with quality service, including flawless interchange of freight traffic — the goal of every company in the rail industry," says John Snow, chairman and CEO of CSX. "The purpose of our partnership's investment is to achieve seamless service." (Transportation and Distribution, 2000)
Toward this end, Canadian Pacific Railway Company, CSX Corporation, Norfolk Southern Corporation, and Union Pacific Corporation have each invested in a privately-held, one-stop transportation management service called Arzoon. Arzoon will focus on customer service with real-time reports on shipments and a watchful eye on participating carriers. "All four railroads are strongly committed to this," says David Goode, chairman, president, and CEO of Norfolk Southern. "This will open a new world of options for customers. Together we have the expertise to make an unqualified success of this marriage of the old and new economies," says Dick Davidson, chairman and CEO of Union Pacific. "This is exactly the right partnership with a perfect balance of Internet expertise coupled with the fundamentals of transportation provided by our railroads." (Transportation and Distribution, 2000)
Managing the Change process
The Ansoff matrix evaluation can be used when discussing how to direct the rail industry in a direction which can be or become profitable.
The Ansoff Matrix
Existing Products
New Products
Existing Markets
Entrenchment, Do nothing, Withdraw, Consolidate, strengthen existing brand awareness, increased market penetration.
New product development: finding new ways to serve the existing customer base with new ideas
New Markets
Market development: Finding markets for existing products.
Product and market diversification
Sector One: Existing Products for existing markets.
The 'do nothing' strategy implies the continuation of an existing strategy. While it may be appropriate in the short-term when the environment is static or when the firm is waiting to see how situations develop, in the long-term such tactics are unlikely to be realistic or beneficial. They may reflect a lack of strategic awareness on the part of the management team. For decades, the rail industry applied this strategy to its operation.
Withdrawal may take place through the sale of business or through divestment, the sale of part or all of the business. Large conglomerate groups sometimes find themselves too thinly spread and many choose to withdraw from selected markets. Consolidation takes place when a firm concentrates its activities on those areas where it has established a competitive advantage and focuses its attention on maintaining its market share. When this strategy has been prompted by falling profits, the situation is often referred to as retrenchment. Both cases may involve the firm in improvements to cost structure, increased emphasis on quality and increased marketing activity.
Market penetration involves gaining market share as opposed to maintaining it (consolidation). When the overall market is growing, penetration may be relatively easy to achieve, because the absolute volume of sales of all firms in the market is growing and some firms may not be able to satisfy demand. In static or declining markets, a firm pursuing a market penetration strategy is likely to face intense competition. However, remaining in a sector one marketing paradigm can be more risky the long-term well being of the company.
For many years, the rail industry followed a sector one strategy. They occupied a secure and traditional place in the market, and were considered the primary mover for large amount of products. The industry identified it's need to change, but unfortunately looked to the government for financial bailout rather than looking into its own operations and asking how they could strengthen their operations self sufficiently.
The new technology entering the market for retrofitting trains for more efficient operation, and for automating train operations in order to save expenses are strategies which fall into this sector of business growth. The product is the same, but by updating the equipment the rail industry can address the new opportunities. Business as usual in the sector one strategy will inevitably lead to no business. In order for an organization to stay current with the digital marketplace, it must be moving at least as fast as the market.
Sector Two: New Markets – Existing Products
Market development can include entering new geographical areas, promoting new uses for an existing product and entering new market segments. It is an appropriate strategy to pursue when the organizations distinct competence rests with the product rather than the market.
The Rail industry is a fairly saturated market. There are few areas of the country which could benefit from new rail service. Overall, the industry is experience a contraction of its market due to intense concentration from other modes of transportations.
Sector Three: New Products – Existing Markets
Product development involves the firm in substantial modifications, additions or changes to its present product range, but it operates from the security of its established customer base. In research and development-intensive industries, product development may be the main direction of strategy because product life cycles are short, and because new products may be a natural spin-off form the research and development process. New product development can be risky and expensive.
This sector holds the most value for the rail industry. New products and new rail vehicles are the key to capitalizing on sector three business expansions. The competition in shipping goods across the country is increasing among different modes of transportation. The quantity of good being transferred across country in mass quantities is diminishing as businesses adjust to a Just in time inventory management system rather than choosing to stock expensive warehouses. However, there is one sector of transportation needs which is increasing, which is passenger transportation. Urban centers face increasing commuter needs. The demands for fuel and environmentally friendly transportation is also in the increase. In regards to cross country traffic, the airline industry is facing ever increasing level of overcrowding in the skis as business and leisure travel continues to increase. Some consultants project the air traffic will double by the year 2015. For the rail system, re-entering this market sector with technologically advances trains and coaches can be one of the most profitable markets.
Sector Four: Diversification with new products and new markets
Product diversification occurs in a number of directions. When a company has exhausted the new products which it can market to its existing customer base, and/or extended its market base to the extent that its existing products can carry it, then the company's only other option is to develop men products in new markets. Diversification can be classified as:
Horizontal diversification refers to the development of activities which are complementary to or competitive with the organization's existing activities. It is often difficult to distinguish between horizontal diversification and market penetration because classification depends on how narrowly product boundaries are drawn.
Vertical integration refers to the development of activities which involve the preceding or succeeding stages in the organization's production process. Backward or upstream vertical integration takes place when the organization engages in an activity related to the proceeding stage in its production process. Forward or downstream vertical integration takes place when the organization engages in an activity related to a succeeding stage its production process. Obvious examples of vertical diversification include the brewers' control of public houses and the oil industry's combination of exploration, refining and distribution.
Conglomerate diversification refers to the situation where at face value the new activity of the organization seems to bear little or no relation to its existing products or markets. For example, RJ Reynolds Tobacco Company recently purchased Nabisco Food Company.
The advantages of diversification include:
cost savings due to the effects of synergy (where the combined effect exceeds the sum of the individual effects) spreading of risk control of supplies (mainly related to vertical integration) control of markets (mainly related to vertical integration) improved access to information escape from declining markets exploitation of under-utilized assets
Possible disadvantages of diversification include:
Inefficiency due to loss of synergy if the markets are too diverse, or operate along a different business culture.
Inefficiency due to loss of managerial control. Absorbing another business is a risky venture due to the inherent and unseen differences between company cultures, operations, and expectation of the workforce.
The rail industry has moved toward industry wide integration as a cost saving strategy; however they have done so without exploring the advancements which could be made in Sector One and Three of the Ansoff matrix, or by exploring the possibilities of diversification. As a result, the combined companies are facing the same difficulties which the individual companies face, only on a larger scale. Acting together, the companies have larger potential for success, but they also have a greater risk of failure, which is accentuated if the industry does not deepen its market penetration and product offerings.
The Consultant's work: Lewin's model of Unfreeze, Change, and Refreeze
Initiation change to any organization is more than convincing it to purchase new products. The sales pitch is the responsibility of the sales person. The consulting process carries the responsibility of helping the organization determine what direction is going to most completely serve the needs and desires of the organization. The consultant does not receive a commission based on the products which are purchased by the organization, but rather as a result of the process of change which is successfully organized, implemented, managed and them completed within the organization.
According to Ronald A. Heifetz, (Flower, interview) director of the Leadership Education Project at Harvard University's John F. Kennedy School of Government and author of Leadership without Easy Answers, "The role of the leader is first to help people face reality and then to mobilize them to make change." Getting people to accept uncertainty, and the reality of their setting, and then change will always be the leader's greatest challenge.
It's not so much that we're afraid of change or so in love with the old ways, but it's that place in between the two points that we fear…. It's like being between trapezes. It's Linus when his blanket is in the dryer. There's nothing to hold on to."(Ferguson, 2000) Successful consultants must build a strong team that can cope with uncertainty that shares a vision of a common project, has high energy and is results-oriented. According to experts convened by the Aspen Institute, the successful leader today: "Increasingly needs to be more than just a creative inventor, more than a skilled mobilizer of venture capital, and more than an astute student of the market and the culture. Somehow, the entrepreneur (and consultant) also must find ways to meld these skills with strong leadership and organizations. A new idea must be carried forward by a leader who can manage the diverse functions of an organization operating in a global marketplace and motivate a workforce constantly to innovate and contribute (parenthesis added)."(Aspen Inst, 1999).
The needs are clear for the consultant. He must bring expertise and leadership into this internally competitive and territorial setting. As a consultant, my responsibility to your organization will include:
Applying his expertise
Gaining the trust of all parties involved
Identifying cooperative goals,
Identifying, and selling involvement a step-by-step process to each of the involved parties to reach toward those goals,
Both leading and Managing the change process
Transferring my knowledge to the parties
Refreezing" the new operating culture, and systems in the new organizational structure
Exiting in such a way as to continue the change process in the company
Initially it would seem that consulting is a totally different activity to the other professions in management, but this is not true. Basically consulting consists of a process of analysing, deliberating, judging, counselling and implementing of solutions to a situation. So whether it is a case of knowledge management, marketing, organization development or systems management, the consulting process becomes the core activity.
Consultants hold a position of many levels and we present through action or advertisement our education, experience or belief. In essence, we share from our experience the knowledge we hold with others. Therefore it is safe to make the connection that the core of our activity, whether it is in business management and development or personal development, is consultation.
In Lewin's first encapsulation change style for organizations, he drew from his understanding of physical sciences to describe the social science reality of bringing change to an organization. Lewin described the existing state of an organization as that of ice, frozen and solid. This is an accurate description of the rail industry today. The industry as a whole is somewhat frozen in between the two ends of a spectrum. At one end is the way the industry operated during its profitable apex in the mid 20th century. At the other end of the spectrum is an unknown position, at which the industry can operate profitable in a leadership role for the nation again. Changing this system is possible, but change is not possible just by putting a square block of ice and forcing it into a round hole.
The change cycle must begin by unfreezing the organization. The organization must develop, and accept the paradigm of a new direction, and new identity. The organizations stakeholder all need to be given the tools to grab hold of the new identity, and decide that bringing that new identity into existence is a shared goal, worthy of their efforts. Only then can change forces be applied to the organization with minimal expense of time, energy and resources.
As Lewin discussed, after the change the organization must then be refrozen in the new shape to prevent the change from being lost. Lewin originated the force field diagram in order to gauge the amount of change force needed to initiate the unfreezing process, change, and then refreezing the organization. His use of this diagram was helpful to understand the change process as the results of differing forces affecting the organization. The force field analysis is a combination of principles of mathematics and psycho dynamics. (Lewin, 1935) During the unfreeze phase, the factors opposed to and supporting change are roughly equal. In order to introduce change to this environment, or organization, The factors opposing the change must be minimized, and the factors supporting change must grow in size, strength, or number to create the change.
The change phase is the most turbulent for the organization, and can be the most problematic. During the change phase, the organization is learning new skills, and priorities. The organization must develop new control systems which will propel them forward, rather than look back at how things used to be.
The demands places on the consultants are the highest during the change, because his or her expertise as a professional in his files will be tested by the personalities and problems which arise. During the refreeze phase, the factors supporting the new state of organizational rest establish equilibrium with new factors which resist further change. In the refreeze phase, these factors are most often new to the organization, and will help the organization define itself, for the foreseeable future.
There is also a social and internal process of change. The individual, and the organization, tend to stay at rest, in the frozen stage unless that stage becomes too uncomfortable for the group or the organization as a whole gains the emotional courage to let go of the current group identity in order to work toward a new one.
When an organization is in a state of high energy, be that an existing method of operation which is working for them, or a highly charged dysfunctional state, the process of change will be a difficult one to begin. The organization is immobilized, in lock down so to speak, and the first movements toward change are likely to produce denial, depression or a level of dysfunction within the organization. The abrupt decrease in the performance of the organization can be unsettling for those involved if they are not prepared for it.
It process can be likened to a semi-professional golfer who hires a top flite golf pro-to help him take his game up to a professional level.
The golfers score is likely to get worse before it gets better as the pro-helps him unlearn his habits which stand in the way of making progress. Systems pushed far from their equilibrium are extremely sensitive to tiny changes in their environments. (Therefore) An innovation or a new strategic direction can only occur if instability is first experienced. (Stacy, 1993: 172). This is a normal part of the change process.
At this stage, the consultant must give the organization information which can provide a psychological safety net, created discomfort, or provide information which is disconfirmation of their existing state of rest in order to create a lessening of the internal energy, and move the organization in the direction of change.
The movement phase is the most complicated, as each level of the organization may proceed through the movement and refreezing steps of the process at different rates, and with different levels of psychological energy. This phase, as mentioned prior, must make room for failures, unexpected interruptions of the process, and remediation of participants who are having difficulty making the changes. It is during this phase of the change process that the energy of the organization is at its lowest, and the energy level of the consultant is at (his or her highest. The additional energy the organization needs to continue to function, and process the change simultaneously is the responsibility of the consultant to provide if there is to be a successful transmogrification from the prior state to the desired conclusion.
The Refreezing stage of the process involves coaching the organization to the desired positive results. This stage included connecting the organization with positive facets of a new psychological contract. A new culture must evolve in order for the organization to internalize and personalize the change.
Resources:
Kotler, P. Et Al. 1998, Principles Of Marketing, Prentice-Hall, Hemel Hempstead.
Porter, M. 1980 Competitive Strategy: Techniques for Analyzing Industries and Competitors New York: Simon and Schuster.
Dibb, S. And Simkin, L. 1997, "Marketing And Market Planning: Still Barriers To Overcome," EMAC Conference Proceedings, Warwick.
P.W. MacAvoy and J.W. Snowed., "Railroad Revitalization and Regulatory
Reform," Washington, DC: American Enterprise Institute for Public Policy Research, 1977.
Tomic, I. (1991) Privatization of Conrail: lessons learned. Review of Business, Vol. 13.
Dinsmore, C. (1996, 16 October) CSX TO BUY CONRAIL IN RAILROAD MERGER WORTH $8.4 BILLION A PROPOSED UNION OF PHILADELPHIA-BASED CONRAIL AND RICHMOND-BASED CSX WOULD CREATE THE EAST COAST'S LARGEST RAILROAD.The Virginian Pilot.
Cerami, C. (1998, 17 Aug) Railroad Renaissance Insight on the News, Vol. 14.
Tanchak, P. (2003, 1 April) Stuck in the slow lane. Industry Week.
Sparkman, D. (2001, 1 June) Will truck traffic return to the railroads-Transportation & Distribution.
Lewin, K. (1935) A Dynamic theory of Personality. New York: McGraw Hill
Marcoulides, G.A., and R.H. Heck. 1993. "Organizational Culture and Performance: Proposing and Testing a Model." Organization Science 4(2): 209-225.
Stacey, R. (1993) Strategic Management and Organizational Dynamics (1st eidtion.) London: Pitman Publishing.
Ray, D. (2001, 1 Oct.) New High-Speed Trains Will Fly. Insight on the News, Vol. 17.
Aspen Institute. (1999) The Global Wave of Entrepreneurialism: Harnessing the Synergies of Personal Initiative, Digital Technologies, and Global Commerce. Washington, D.C.: Aspen Institute
Ferguson, M. (2000) American Futurist. Potentials Media.com Accessed May 2, 2003 http://www.potentialsmedia.com/MarilynFerguson.html
Flower, J. www.well.com/user/bbear/hTheChange Project: Ronald Heifetz interview
Most Wanted Transportation Saftewy Improvements. (2002) National Transportation and Safety Bureau. Accessed 6 Sept. 2003. Available at http://www.ntsb.gov/recs/mostwanted/positive_train.htm.
Statistics Worksheet. (2003) Operation Lifesaver. Accessed 6 Sept, 2003. available at http://server.oli.org/login/stats.cfm
Press Releases. (2003) National Association of Seed and Venture Funds. Accessed 6 Sept, 2003. Available at http://www.nasvf.org
---
Are you busy and do not have time to handle your assignment? Are you scared that your paper will not make the grade? Do you have responsibilities that may hinder you from turning in your assignment on time? Are you tired and can barely handle your assignment? Are your grades inconsistent?
Whichever your reason is, it is valid! You can get professional academic help from our service at affordable rates. We have a team of professional academic writers who can handle all your assignments.
Plagiarism free papers
Timely delivery
Any deadline
Skilled, Experienced Native English Writers
Subject-relevant academic writer
Adherence to paper instructions
Ability to tackle bulk assignments
Reasonable prices
24/7 Customer Support
Get superb grades consistently
Online Academic Help With Different Subjects
Literature
Students barely have time to read. We got you! Have your literature essay or book review written without having the hassle of reading the book. You can get your literature paper custom-written for you by our literature specialists.
Finance
Do you struggle with finance? No need to torture yourself if finance is not your cup of tea. You can order your finance paper from our academic writing service and get 100% original work from competent finance experts.
Computer science
Computer science is a tough subject. Fortunately, our computer science experts are up to the match. No need to stress and have sleepless nights. Our academic writers will tackle all your computer science assignments and deliver them on time. Let us handle all your python, java, ruby, JavaScript, php , C+ assignments!
Psychology
While psychology may be an interesting subject, you may lack sufficient time to handle your assignments. Don't despair; by using our academic writing service, you can be assured of perfect grades. Moreover, your grades will be consistent.
Engineering
Engineering is quite a demanding subject. Students face a lot of pressure and barely have enough time to do what they love to do. Our academic writing service got you covered! Our engineering specialists follow the paper instructions and ensure timely delivery of the paper.
Nursing
In the nursing course, you may have difficulties with literature reviews, annotated bibliographies, critical essays, and other assignments. Our nursing assignment writers will offer you professional nursing paper help at low prices.
Sociology
Truth be told, sociology papers can be quite exhausting. Our academic writing service relieves you of fatigue, pressure, and stress. You can relax and have peace of mind as our academic writers handle your sociology assignment.
Business
We take pride in having some of the best business writers in the industry. Our business writers have a lot of experience in the field. They are reliable, and you can be assured of a high-grade paper. They are able to handle business papers of any subject, length, deadline, and difficulty!
Statistics
We boast of having some of the most experienced statistics experts in the industry. Our statistics experts have diverse skills, expertise, and knowledge to handle any kind of assignment. They have access to all kinds of software to get your assignment done.
Law
Writing a law essay may prove to be an insurmountable obstacle, especially when you need to know the peculiarities of the legislative framework. Take advantage of our top-notch law specialists and get superb grades and 100% satisfaction.
What discipline/subjects do you deal in?
We have highlighted some of the most popular subjects we handle above. Those are just a tip of the iceberg. We deal in all academic disciplines since our writers are as diverse. They have been drawn from across all disciplines, and orders are assigned to those writers believed to be the best in the field. In a nutshell, there is no task we cannot handle; all you need to do is place your order with us. As long as your instructions are clear, just trust we shall deliver irrespective of the discipline.
Are your writers competent enough to handle my paper?
Our essay writers are graduates with bachelor's, masters, Ph.D., and doctorate degrees in various subjects. The minimum requirement to be an essay writer with our essay writing service is to have a college degree. All our academic writers have a minimum of two years of academic writing. We have a stringent recruitment process to ensure that we get only the most competent essay writers in the industry. We also ensure that the writers are handsomely compensated for their value. The majority of our writers are native English speakers. As such, the fluency of language and grammar is impeccable.
What if I don't like the paper?
There is a very low likelihood that you won't like the paper.
Reasons being:
When assigning your order, we match the paper's discipline with the writer's field/specialization. Since all our writers are graduates, we match the paper's subject with the field the writer studied. For instance, if it's a nursing paper, only a nursing graduate and writer will handle it. Furthermore, all our writers have academic writing experience and top-notch research skills.
We have a quality assurance that reviews the paper before it gets to you. As such, we ensure that you get a paper that meets the required standard and will most definitely make the grade.
In the event that you don't like your paper:
The writer will revise the paper up to your pleasing. You have unlimited revisions. You simply need to highlight what specifically you don't like about the paper, and the writer will make the amendments. The paper will be revised until you are satisfied. Revisions are free of charge
We will have a different writer write the paper from scratch.
Last resort, if the above does not work, we will refund your money.
Will the professor find out I didn't write the paper myself?
Not at all. All papers are written from scratch. There is no way your tutor or instructor will realize that you did not write the paper yourself. In fact, we recommend using our assignment help services for consistent results.
What if the paper is plagiarized?
We check all papers for plagiarism before we submit them. We use powerful plagiarism checking software such as SafeAssign, LopesWrite, and Turnitin. We also upload the plagiarism report so that you can review it. We understand that plagiarism is academic suicide. We would not take the risk of submitting plagiarized work and jeopardize your academic journey. Furthermore, we do not sell or use prewritten papers, and each paper is written from scratch.
When will I get my paper?
You determine when you get the paper by setting the deadline when placing the order. All papers are delivered within the deadline. We are well aware that we operate in a time-sensitive industry. As such, we have laid out strategies to ensure that the client receives the paper on time and they never miss the deadline. We understand that papers that are submitted late have some points deducted. We do not want you to miss any points due to late submission. We work on beating deadlines by huge margins in order to ensure that you have ample time to review the paper before you submit it.
Will anyone find out that I used your services?
We have a privacy and confidentiality policy that guides our work. We NEVER share any customer information with third parties. Noone will ever know that you used our assignment help services. It's only between you and us. We are bound by our policies to protect the customer's identity and information. All your information, such as your names, phone number, email, order information, and so on, are protected. We have robust security systems that ensure that your data is protected. Hacking our systems is close to impossible, and it has never happened.
How our Assignment  Help Service Works
You fill all the paper instructions in the order form. Make sure you include all the helpful materials so that our academic writers can deliver the perfect paper. It will also help to eliminate unnecessary revisions.
2.      Pay for the order
Proceed to pay for the paper so that it can be assigned to one of our expert academic writers. The paper subject is matched with the writer's area of specialization.
3.      Track the progress
You communicate with the writer and know about the progress of the paper. The client can ask the writer for drafts of the paper. The client can upload extra material and include additional instructions from the lecturer. Receive a paper.
4.      Download the paper
The paper is sent to your email and uploaded to your personal account. You also get a plagiarism report attached to your paper.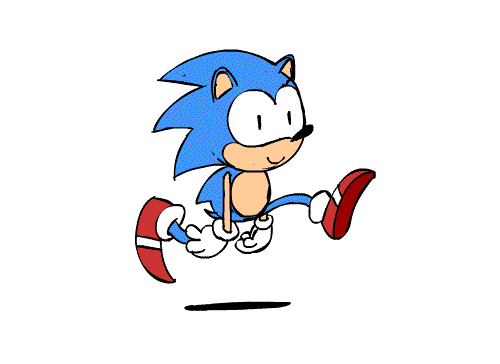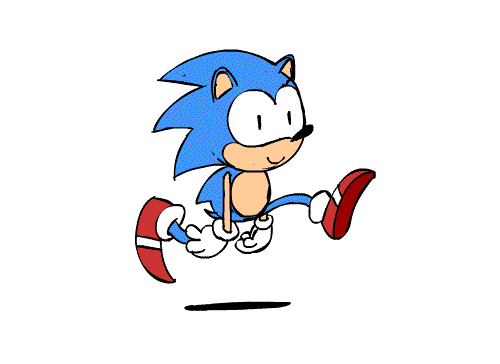 PLACE THIS ORDER OR A SIMILAR ORDER WITH US TODAY AND GET A PERFECT SCORE!!!
---