Fashion and Technology
What kind of technology-driven fashion will your grandchildren's grandchildren be walking around wearing? Will your family's future offspring of the female persuasion be wearing spray-on dresses featuring unlimited style color coordinating options in the year 2030? Will her best friends have cellphone bracelets and will their boyfriends sport fashionable eyewear that also serve as live video monitors with access to every live sports and news television transmission on the planet — featuring instant audio translation services available for up to 66 languages? These projected advances may seem more science fiction than reality based, but be assured, seemingly outlandish concepts today may soon be as real and normal as the sun peeking up over the eastern landscape. This paper will review and critique the most recent forward-looking fashion innovations — including several "wearable technologies" and "smart clothing" concepts. The paper also will offer analysis vis-a-vis the technologic realism of and the economic practicality of the projects currently on the drawing boards — and in the creative minds — of fashion engineers and designers.
History of Fashion and Clothing Innovation
The textile industry throughout history has attempted to develop a close relationship with science, albeit that relationship has been discreet in many instances. While humans had been sewing for as long as 20,000 years ago (archaeologists have found bone needles, apparently used to sew together skins and furs, dating back that far), the very first prototype sewing machine wasn't invented until Thomas Saint
did that in 1790 (www.moah.org). Saint's invention helped launch the textile and fashion industry into an era of tremendous growth and production. And moreover, this technological advancement built a fire under the designers and fashion entrepreneurs and created up a multitude of new ideas in their heads. The industry has experienced the possibility of not only seamless and mass production, but of great progress in the clothing to be marketed on a global scale.
Meantime, in 1934, Italian fashion designer Elsa Schiaparelli entered into a collaborative arrangement with French textile manufacturer, Colcombet, to design and produce a "glass cape" using Rodophane material.
Two years later Schiaparelli presented her innovative collection — which used prints featuring thermometers as a way of reflecting the enthusiastic emotions of the public due to the arrival of the radio and the telegraph. Schiaparelli teamed up with avant guard artist Salvador Dali to shock the fashion world with surrealistic designs that included a "Lobster Dress" made of silk organza and horsehair (Philadelphia Museum of Art). Dali was said to be irritated when Schiaparelli would not allow him to "spread real mayonnaise on the finished gown" (www.philamuseum.org).
When nylon was invented in 1938 it was first used for bristles in toothbrushes but soon enough nylon was used in the production of fabrics (including its widely accepted use as women's hosiery) and was lauded for its toughness and resistance to tears and shrinkage. In the 1960s and 1970s, fashion designers like Paco Rabanne, Andres Courreges, Pierre Cardin and Rudi Girnreich utilized nylon and polyester fabrics to great advantage financially and culturally. There was an element of glamour in their work that transcended typical clothing design.
Tomorrow — the Future Blending of Fashion and Technology
Among the most popular consumer concepts / phrases in the early 21st Century are "green" "sustainability," and "eco-friendly." We live in tumultuous times indeed. Scientists tell us the glaciers are melting, the seas are rising, hurricanes and other natural world storms are becoming more violent and myriad animal species are endangered due to rising temperatures around the globe. But what about the human species? Will technology be personalized enough so that the clothing we wear will help us interact with our colleagues and/or help us achieve a sustainable relationship with the natural world? The challenge for designers is enormous as the years pass by and new generations become more and more dependent on technology. The marketplace for consumer purchases is no longer local or regional — it is global. Will the fashion industry take a page out of the digital technology revolution and come up with ideas that make sense and are cost-friendly?
Will there be an iPod-like innovation in the offing for Chakra, or Gucci? Will Chanel produce a practical coat that adjusts its outer fabric accordingly when the build in relative humidity indicator shows precipitation is in the offing? Will fashion industry innovators begin producing garments that are realistic for low-income families during the continuing economic downturn? And will the top fashion moguls begin to understand that the old catwalk strategy — featuring stunningly thin, unbelievably gorgeous women with legs that work like stilts is a dinosaur? Who will inform the world's most wealthy and famous designers that ninety-nine point nine percent of the world's population neither cares nor embraces the high-toned clothing that Lady GaGa, Rihanna, and other sexy female icons are wearing?
Certainly there are no simple answers to those questions. It has been proven over and over again that fashion and technology can combine innovative energies to produce good things for consumers. It seems that those innovative energies have somehow been put on the back burner, or perhaps ignored. But fashion may in time be turned on its head and corporate profits just might take a back seat to putting clothing in stores that the average consumer can wear and use — and that actually offer usable and practical innovative components. This society certainly needs to pull back on its obsessive consumption, and fashion industry innovators can become part of the solution rather than continuing to be part of the problem.
New Ideas in Fashion Technology
When we talk about fashion technology we're not just alluding to weird or geeky inventions that will make the fashion pages today and disappear tomorrow. To wit, the Web site Double Agent features an "all-in-one jacket" called "mp3blue."
As one might imagine, this jacket contains a built-in mp3 player along with a hands-free Bluetooth mobile phone. The Double Agent site explains that this jacket protects the consumer from "having to worry about that stuff falling out of your pockets" (www.doubleagent.com). The German clothing company Rosner teamed with Infineon Technologies to design this jacket for the digital technology freak, obviously. The average person certainly doesn't need an mp3 player built into a jacket.
Meanwhile the jacket features a textile keyboard on the left sleeve, which works seamlessly thanks to "electrically conductive fabric sewn into the lining." The mp3 player has 128 MB of memory and a rechargeable battery that works up to eight hours, according to Double Agent. The collar of the jacket provides the headphones and a microphone, so when the person wearing the jacket makes a phone call, "music automatically shuts off." And the jacket comes with a "removable hood" so when that important phone call comes in (while the wearer is out on the golf course, for example) the hood can be pulled up to provide privacy. Price for this fashion technology piece? A nifty $725.
Then there is the "Show Off T-Shirt" with a built-in "sounds sensitive graphic equalizer panel" (www.bimbambanana.com).
Made from 100% cotton, the front of the shirt lights up to the beat of the music, made lively by the presence of the equalizer. Of course a battery pack is tucked "discretely into a pocket inside the shirt," and it is "great for concerts or parties" the marketing material explains. It remains to be seen if this can be called "smart" or "dumb" clothing.
On a more serious plane, a thoughtful piece published in the International Journal of Clothing Science and Technology explains that the past few years have produced "an increased interest in wearable technologies, smart fabrics and interactive garments" (Stylios, 2005).
Professor George K. Stylios is the principal investigator for the Research Institute for Flexible Materials (RIFleX) in Heriot-Watt University (Selkirkshire, UK). Stylios explains that technological developments vis-a-vis these smart fabrics and interactive garments are thanks in part to "sensor-based fabrics, micro devices, wire and wireless networks."
Stylios goes on to criticize the global fashion markets whose developments in recent years have resulted in "glorifying garments as gimmicky gadgets." That said, Stylios also points to some efforts on the part of the fashion industry to use technology to improve the quality of life for citizens, "even for life saving purposes" (especially in the military, for healthcare purposes and firefighters). In order to develop prototype interactive garments that can monitor the "various functions of the wearer," these vital research efforts will require the use of "interdisciplinary technologies in fabrics, sensors and wireless computing."
The professor has recently been involved in a project with several objectives, all of which are planned as helpful monitoring products for healthcare and clinical purposes. Among the objectives sought by Stylios' team are the following "smart clothing" goals: a) to develop "suitable wireless sensors" that will be implanted in fabrics and used to measure "ECG, temperature, breathing, skin conductivity, mobility and movement, humidity and positioning"; b) to innovate a "Personal Area Network and a Wireless Communication Centre"; c) to "optimize suitable wireless technologies" like Bluetooth that will enable communication between sensors on the clothing being worn and a "central processing unit"; d) to "conceptualize a smart multilayer fabric"; and e) to fully integrate technologies for use in smart clothing.
Another research article in the International Journal of Clothing Science and Technology delves into a thorough overview of "smart textiles" (Tang, et al., 2005).
The authors insist that the clothing industry can "potentially be revolutionized with the commercialization of the latest 'smart' textiles research," just as certain advanced fibers, yarns and fabrics have been developed for use in the automotive industry, in space travel, civil engineering and the medical field. Tang emphasizes that "smart" in the sense of smart clothing actually means materials that can "sense and respond in a controlled or predicted manner to environmental stimuli" (Tang, p. 109). And those smart materials can be "delivered," Tang goes on, "in mechanical, thermal, chemical, magnetic or other forms" (Tang, p. 109).
This article was published in 2005 but since at that time some $300 worth of intelligent textiles were being marketed annually, experts were predicting the global market for smart / intelligent technologies would grow to $720 million by 2008. With an annual growth rate of 36% these technologies are expected to become a booming industry (Tang, p. 109). Already the technology is being used in Adidas (and other) running shoes; to wit, the Adidas "1" running shoe has sensors, a microprocessor and a motor "to smartly adjust the level of cushioning" during walking and running exercises (p. 109).
Finding the right materials to use in smart clothing (textiles) is a pivotal part of the innovative phase of discovery. For example, "shape memory alloys" (SMAs) are an important part of the future of smart textiles, Tang explains. When they are at lower temperatures, the structure of SMAs is altered and changes into "a martensite phase" during which they can be "easily deformed." And when SMAs are heated up, they turn into an "austenite phase" and the pre-programmed shape is "recovered" because the SMAs "remember" their original shape. These dynamics are clearly very important when developing intelligent clothing garments (p. 110). Another shape memory material, "shape memory polymers" (SMPs), are considered more suitable for the clothing industry, Tang goes on. SMPs have "higher extensibility, superior processability, lower weight and a softer handle — and because of SMPs' elasticity, the shape memory aspect makes them very appropriate for use in smart clothing.
On page 113 of his scholarly research article Tang explains that "Smart sweaters that can absorb, store and release heat as required in order to keep the wearer at an optimum temperature" are now in the design phase and will shortly be "engineered for commercial purposes." In conclusion, Tang believes that "the basic building blocks are already in place" in this emerging field of smart clothing / smart textiles. As science, engineering and the expert researchers in those fields move their products forward, and "as the gap between designers and scientists narrows, the area of smart clothing" is quite likely to "keep on expanding for the foreseeable future" (Tang, p. 124).
The growth of smart clothing will occur in two "distinct" areas, Tang asserts. One will be "performance-driven smart clothing"; that includes "continuous monitoring smart garments for patient rehabilitation or military" applications (124). The second area involves "fashion-driven smart clothing" that emphasizes the aesthetic appeal (how good it looks and how popular these garments can become). However, before smart garments become household items as commonplace as dress shirts and T-shirts, the industry must give consideration to the aesthetic properties like the "handle, drape and comfort" of the fabric and of the garment. Moreover, the durability and weight — along with the ability to safely launder the garments — must be taken into consideration (Tang, p. 125).
And along with those above-mentioned considerations, the cost of smart fabrics and smart clothing per se must be kept within reason for the average consumer. Also, the smart technologies being projected to be important — like solar cells and flexible sensor-equipped materials — must be created collaboratively between fashion industry people and scientists. If the next generation of sensible smart clothing items can be cooperatively and collaboratively produced, the industry has nowhere to go but up.
On the subject of sensor technology, Emily Clark's article in www.gizmag.com claims that fabric technology makers Eleksen Group are offering consumers the opportunity to "choose which gadget they want to control via their interactive clothing" (Clark, 2007).
For those garment makers that wish to create clothing that is interactive, the new "eSystem" by Eleksen is an attempt to eliminate "some of the barriers to entering the market" of smart clothing. In other words, Eleksen asserts that the clothing manufacturer "does not need to manage any of the electronic processes" because Eleksen has the technological capability to develop, produce, license the interactive components for clothing — and will provide after sales customer support as well (Clark).
Earlier versions of technology for clothing tended to be specifically for iPods or cell phones, Clark continues. An example of an smart garment that was launched using mobile phone devices is the Zegna Sport Bluetooth iJacket, which allows the wearer to listen to his or her iPod while simultaneously talking on a cell phone. And judging by the new smart clothing items being launched in the past few years — notwithstanding the fact that some are seemingly supercilious and not widely in demand by the average consumer — the marriage of fashion and technology is off to a very good start. Next, the major manufacturers of clothing need to step up and to the research necessary to produce pragmatic and sensible lines of smart clothing; and, importantly, as mentioned earlier in this paper, the practicality of these garments must be balanced with consumer-friendly prices.
Museum of American Heritage. (2008). "Sewing Machines: History of the Sewing Machine." http://www.moah.org/exhibits/virtual/sewing.html. (accessed February 10, 2010).
Philadelphia Museum of Art. (2008). "Collections Object: Dress." http://www.philamuseum.org/collections/permanent/65327.html?mulR=21188 (accessed February 11, 2010)
Double Agent. (2007). "Hi-Tech Clothing." http://www.doubleagent.com/article/hi-tech-clothing. (accessed February 10, 2010.
Bimbam Banana (2009). "The Show Off T-Shirt — So cool in the dark!" http://www.bimbambanana.com. (accessed February 10, 2010).
George K. Stylios, "Research Register: Selkirkshire, UK." (2005). International Journal of Clothing Science and Technology, Vol. 17, Issue 6, 57-59.
S. Lam Po Tang, & G.K. Stylios. "An Overview of Smart Technologies for Clothing Design and Engineering." (2005). International Journal of Clothing Science and Technology. Vol. 18, No. 2, 108-128.
Emily Clark. "New Sensor Technology to Boost Smart Clothing Market." (2007). http://www.gizmag.com/go/7886. (accessed February 10, 2010).
Works Cited
BimBam Banana. (2009). The Show Off T-Shirt — So Cool in the Dark!. Accessed February
10, 2010, from http://www.bimbambanana.com.
Clark, Emily. 2007. New Sensor Technology to Boost Smart Clothing Market. Gizmag.
Accessed February 10, 2009 from http://www.gizmag.com/go/7886.
Double Agent. (2007). Hi-Tech Clothing. Accessed February 10, 2010 fromhttp://www.doubleagent.com/article/hi-tech-clothing.
Museum of American Heritage. (2008). Sewing Machines: History of the Sewing Machine.
Accessed February 10, 2010, from http://www.moah.org/exhibits/virtual/sewing.html.
Philadelphia Museum of Art. (2008). Collections Object: Dress.
http://www.philamuseum.org
Stylios, George K. (2005). Research Register: Selkirkshire, UK. International Journal of Clothing Science and Technology, Vol. 17, Issue 6, 57-59.
Tang, S. Lam Po, & Stylios, G.K. (2005). An Overview of Smart Technologies for Clothing
And Engineering, International Journal of Clothing Science and Technology. Vol. 18, No. 2,
---
Are you busy and do not have time to handle your assignment? Are you scared that your paper will not make the grade? Do you have responsibilities that may hinder you from turning in your assignment on time? Are you tired and can barely handle your assignment? Are your grades inconsistent?
Whichever your reason is, it is valid! You can get professional academic help from our service at affordable rates. We have a team of professional academic writers who can handle all your assignments.
Plagiarism free papers
Timely delivery
Any deadline
Skilled, Experienced Native English Writers
Subject-relevant academic writer
Adherence to paper instructions
Ability to tackle bulk assignments
Reasonable prices
24/7 Customer Support
Get superb grades consistently
Online Academic Help With Different Subjects
Literature
Students barely have time to read. We got you! Have your literature essay or book review written without having the hassle of reading the book. You can get your literature paper custom-written for you by our literature specialists.
Finance
Do you struggle with finance? No need to torture yourself if finance is not your cup of tea. You can order your finance paper from our academic writing service and get 100% original work from competent finance experts.
Computer science
Computer science is a tough subject. Fortunately, our computer science experts are up to the match. No need to stress and have sleepless nights. Our academic writers will tackle all your computer science assignments and deliver them on time. Let us handle all your python, java, ruby, JavaScript, php , C+ assignments!
Psychology
While psychology may be an interesting subject, you may lack sufficient time to handle your assignments. Don't despair; by using our academic writing service, you can be assured of perfect grades. Moreover, your grades will be consistent.
Engineering
Engineering is quite a demanding subject. Students face a lot of pressure and barely have enough time to do what they love to do. Our academic writing service got you covered! Our engineering specialists follow the paper instructions and ensure timely delivery of the paper.
Nursing
In the nursing course, you may have difficulties with literature reviews, annotated bibliographies, critical essays, and other assignments. Our nursing assignment writers will offer you professional nursing paper help at low prices.
Sociology
Truth be told, sociology papers can be quite exhausting. Our academic writing service relieves you of fatigue, pressure, and stress. You can relax and have peace of mind as our academic writers handle your sociology assignment.
Business
We take pride in having some of the best business writers in the industry. Our business writers have a lot of experience in the field. They are reliable, and you can be assured of a high-grade paper. They are able to handle business papers of any subject, length, deadline, and difficulty!
Statistics
We boast of having some of the most experienced statistics experts in the industry. Our statistics experts have diverse skills, expertise, and knowledge to handle any kind of assignment. They have access to all kinds of software to get your assignment done.
Law
Writing a law essay may prove to be an insurmountable obstacle, especially when you need to know the peculiarities of the legislative framework. Take advantage of our top-notch law specialists and get superb grades and 100% satisfaction.
What discipline/subjects do you deal in?
We have highlighted some of the most popular subjects we handle above. Those are just a tip of the iceberg. We deal in all academic disciplines since our writers are as diverse. They have been drawn from across all disciplines, and orders are assigned to those writers believed to be the best in the field. In a nutshell, there is no task we cannot handle; all you need to do is place your order with us. As long as your instructions are clear, just trust we shall deliver irrespective of the discipline.
Are your writers competent enough to handle my paper?
Our essay writers are graduates with bachelor's, masters, Ph.D., and doctorate degrees in various subjects. The minimum requirement to be an essay writer with our essay writing service is to have a college degree. All our academic writers have a minimum of two years of academic writing. We have a stringent recruitment process to ensure that we get only the most competent essay writers in the industry. We also ensure that the writers are handsomely compensated for their value. The majority of our writers are native English speakers. As such, the fluency of language and grammar is impeccable.
What if I don't like the paper?
There is a very low likelihood that you won't like the paper.
Reasons being:
When assigning your order, we match the paper's discipline with the writer's field/specialization. Since all our writers are graduates, we match the paper's subject with the field the writer studied. For instance, if it's a nursing paper, only a nursing graduate and writer will handle it. Furthermore, all our writers have academic writing experience and top-notch research skills.
We have a quality assurance that reviews the paper before it gets to you. As such, we ensure that you get a paper that meets the required standard and will most definitely make the grade.
In the event that you don't like your paper:
The writer will revise the paper up to your pleasing. You have unlimited revisions. You simply need to highlight what specifically you don't like about the paper, and the writer will make the amendments. The paper will be revised until you are satisfied. Revisions are free of charge
We will have a different writer write the paper from scratch.
Last resort, if the above does not work, we will refund your money.
Will the professor find out I didn't write the paper myself?
Not at all. All papers are written from scratch. There is no way your tutor or instructor will realize that you did not write the paper yourself. In fact, we recommend using our assignment help services for consistent results.
What if the paper is plagiarized?
We check all papers for plagiarism before we submit them. We use powerful plagiarism checking software such as SafeAssign, LopesWrite, and Turnitin. We also upload the plagiarism report so that you can review it. We understand that plagiarism is academic suicide. We would not take the risk of submitting plagiarized work and jeopardize your academic journey. Furthermore, we do not sell or use prewritten papers, and each paper is written from scratch.
When will I get my paper?
You determine when you get the paper by setting the deadline when placing the order. All papers are delivered within the deadline. We are well aware that we operate in a time-sensitive industry. As such, we have laid out strategies to ensure that the client receives the paper on time and they never miss the deadline. We understand that papers that are submitted late have some points deducted. We do not want you to miss any points due to late submission. We work on beating deadlines by huge margins in order to ensure that you have ample time to review the paper before you submit it.
Will anyone find out that I used your services?
We have a privacy and confidentiality policy that guides our work. We NEVER share any customer information with third parties. Noone will ever know that you used our assignment help services. It's only between you and us. We are bound by our policies to protect the customer's identity and information. All your information, such as your names, phone number, email, order information, and so on, are protected. We have robust security systems that ensure that your data is protected. Hacking our systems is close to impossible, and it has never happened.
How our Assignment  Help Service Works
You fill all the paper instructions in the order form. Make sure you include all the helpful materials so that our academic writers can deliver the perfect paper. It will also help to eliminate unnecessary revisions.
2.      Pay for the order
Proceed to pay for the paper so that it can be assigned to one of our expert academic writers. The paper subject is matched with the writer's area of specialization.
3.      Track the progress
You communicate with the writer and know about the progress of the paper. The client can ask the writer for drafts of the paper. The client can upload extra material and include additional instructions from the lecturer. Receive a paper.
4.      Download the paper
The paper is sent to your email and uploaded to your personal account. You also get a plagiarism report attached to your paper.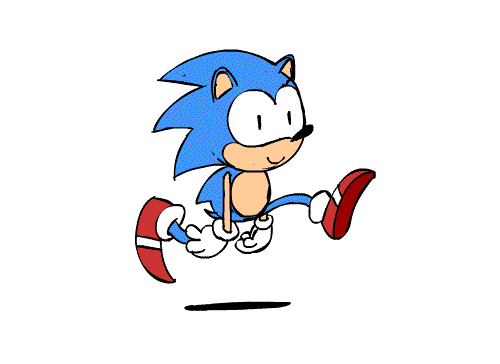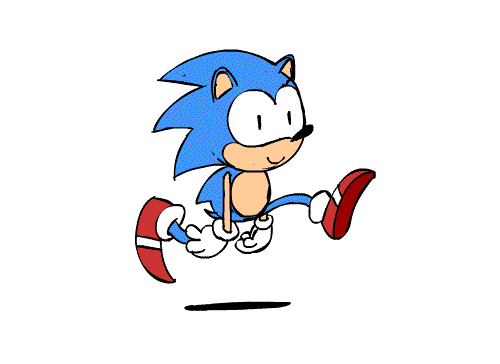 PLACE THIS ORDER OR A SIMILAR ORDER WITH US TODAY AND GET A PERFECT SCORE!!!
---