INTRODUCTION
Introduction
In December 2019, pneumonia cases with unknown aetiology were noted in China. Soon after, in Jan 2020, China confirmed the pathogen identification as a new coronavirus. World Health Organization (WHO) had earlier, on January 31 2020, announced the outbreak as a public health concern globally. As more cases spread to other countries, it was declared a global pandemic. COVID19 significantly disrupted normal life everywhere. It has since become one of the most disturbing and upsetting health concerns that have faced the health care industry in history. The health caregivers and support staff from the centres were categorized as health caregivers. All support staff, nurses, and health care patients alike were required to offer healthcare to the patients who contracted covid 19.
Problem Statement
Many qualitative studies done in this area have revealed the health needs gaps for key vulnerable groups and populations when an illness outbreak hits. Vulnerable populations were more predisposed to contracting Covid 19 because of socio-economic factors. One of the centres hosting vulnerable patients was the centre for the homeless. The homeless host various clients and patients with various health needs such as physical disabilities. They hence need caregivers with varying abilities and skills. They employ many project workers or support workers to support the clients in addition to the healthcare workers. There was a huge influx of Covid 19 patients in hospitals and homeless centres that became too overwhelming to the caregivers, especial the support staff who lacked the training and experience to handle such as situation.
Because of the unique challenges posed by the Covid pandemic, it resulted in a crash of roles of these staff categories at the centres. However, these support staffs were not well prepared to manage the care for Covid-19 patients. Both the scope of the Covid 19 pandemic and the roles they were required to do were no match to their areas of specification and experience. They have no healthcare or nursing background, which was quite crucial for giving health care to patients suffering from Covid 19. They had no training for carrying out health tasks such as taking clients' temperature, checking their blood pressure, and checking their oxygen levels and blood sugar levels. Yet these support staffs were required to do these tasks during the height of covid 19 pandemic.
Background
Covid 19 hit when the health industry was operating on a normal routine with predictable patterns. The industry had normal managing its human resources effectively and efficiently to allow the existing staff to manage the flow of patients into the hospitals. This is both for the healthcare workers and support staff. Each of these categories of workers had different roles when it came to caring for patients.
While the support staff are involved in supporting care for patients, they are not caregivers. Their work only supports the patients or clients in the care centres. Some of their roles include bathing, shopping, cooking, doing laundry and cleaning the rooms of the patients. Others offer support to the clients with welfare benefits, rehousing, advocacy, budgeting, and booking of appointments liaising with external workers such as general practitioners, drug and alcohol workers, and probation workers, among others. However, their roles seemed to merge and crash during the Covid-19 pandemic.
Rationale
A majority of these homeless clients were people who had disabilities, which compounded the challenge these support staff faced when caring for them when they caught Covid 19. Since these patients were disabled, they could not easily access hospitals or any other centre for healthcare. As a result, they had to be cared for at the centre for homeless people. As such, they were made responsible and under the care of unqualified, inexperienced and unprepared support staff.
As a result, the support struggled to complete these tasks. Yet the situation required that staff involved in caring for the patients to be competent and experienced in what they are doing.
There was inadequate training background offered given the urgency of the matters, and hence most had to rely on themself to complete most tasks.
The situation has shed light on the big gap that exists between caregivers and support staff. The support staff caring for patients and vulnerable populations such as the disabled in the homeless centres lacks any background training to care for such a delicate situation as the one posed by Covid 19. Therefore there is a need for basic training of these support staff as well as frequent assessment of the preparedness of the support staff in managing a similar situation in future.
Research aims and objectives
The aim of this study is to find out and determine the experiences of homeless care centre support staff who cared during the COVID-19 period for the purpose of ascertaining the preparedness level of these staff in helping vulnerable populations at the centres.
This is important in identifying crucial areas to ensure their preparedness for a similar situation in future.
The other aim is to identify the current level of basic health care training that the support workers working with vulnerable populations have that may be instrumental in making the preparedness for handling outbreaks. Another aim is to assess the homeless centre's preparedness for handling outbreaks such as COVID-19 pandemics, among others.
Dissertation organization
The dissertation is organized into chapters. The first chapter covers the introduction, background and rationale for the study. The second chapter covers the literature review of related scholarly works on the topic. The third chapter covers the methodology and approaches used in research. The fourth chapter includes a thorough analysis of the data and a discussion of the key findings. Lastly, chapter five includes the main conclusions drawn from the research and recommendations for future implementation.
CHAPTER TWO LITERATURE REVIEW
Key Definitions
Covid- 19 is a contagious viral illness that emerged in December 2019. The illness is referred to as SARS-CoV-2. Wuhan China reported the first case, but it spread globally to all countries leading to the COVID-19 pandemic.
Support staff includes other workers employed in care centres that do not directly offer primary care to the patients or the clients. They partake in other support roles, such as include bathing, shopping, cooking, doing laundry and cleaning, among others. Support staff have always played a very key role in helping the clients and patients cope with both health and psychological challenges when the public is faced with Ebola and COVID-19, among other health emergencies.
The ability of the hospitals and other care centres to handle the pandemic has relied heavily on their preparedness. The preparedness period represents a phase where the threat is not directly contacted or experienced fully yet, but all efforts have been directed toward getting ready for the event to evolve, preparing for events responses and making efforts to translate and apply them into practice.
Preparedness for Our breaks
There is limited research on the topic of emergency preparedness for hospitals during outbreaks. The main scholarly studies cover core topics such as a centre's preparedness in terms of logistics, planning, human resources, triage, communication, institutional preparedness, human resources training and evacuation, post-disaster recovery, logistics, demand management and safety, among others. Only a few covers the pre preparedness of a centre staff before a pandemic or outbreak, showing a big gap in research.
Hospitals and other care facilities operate under complex processes, often linked to the availability of resources. This scenario explains how an emergency case affects the preparedness of a care centre. Even in regular times, most centres still run at full capacity or close to maximum capacity. As such, pandemic epidemic conditions characterized by surge demand stretch these capabilities, and the centres may face difficulties in carrying out their core functions of caring for patients.
As cited bywhen centres may longer operate at this capacity, they are forced to deploy all the resources that they have, even the support staff. As such, instances of the support staff being called in to offer primary care to meet the rising needs are not new. A similar situation was witnessed in outbreaks such as SARS(severe acute respiratory syndrome), Ebola and MERS(Middle East respiratory syndrome), which mirrored what was experienced during COVID-19. found even a well-prepared centre faces challenging times in coping with the implications of an outbreak such as the COVID-19 pandemic.
The chaos in the healthcare industry that was posed by Covid 19 was not new. There have been other instances of outbreaks that threatened the adequacy and capability of the healthcare system. Most often than not, the industry is caught unprepared, especially in the effective and efficient management of all resources, especially human resources. The primary caregivers are usually not enough, and most often than not, clients and patients have had to rely on the care provided by support staff.
The various pandemics experienced so far have reminded us that the industry cannot stay unchanged. .have examined factors that may prompt changes in the health care industry. One is environmental issues such as pandemics that require all related services to still provide expected care across different needs. Disturbances are common, while resources such as healthcare primary caregivers and support staff should have the capability of responding appropriately to the changes in patients' health needs and the demands of the cases in question.
While nurses are often the frontline healthcare workers in normal healthcare scenarios, studies show that this standard does not apply during a pandemic. When an outbreak happens, even support staff to a centre handling patients and similar clients become front line workers. As front line workers, they are required to play important roles and provide treatment for the affected patients. The situation at the time calls for this because they are in close contact with infected clients and spend more offering care to them. Explains this as one of the reasons why the support are placed at high risk of becoming victims of the outbreak because they lack the necessary training and background.
Factors Affecting/Enhancing Preparedness
Support staff are a vital resource for every centre. Their work is crucial not in ensuring continuity of safe health care for patients but for their efforts in containing outbreaks as well. As such comprehensive support through training and experience exposure need to remain a top priority when and after an outbreak hits to enable healthcare givers to work in a safe, comfortable environment allowing them to cope with changes within the industry.
Many scholars have examined the preparedness of support staff whenever there are health crises in the centres. The two main areas that lead to this unpreparedness are lack of adequate training and competent exposure to the core areas that they are eventually required to do.
In addition .notes that the sudden change in the healthcare dynamics also affects the preparedness of the support staff offering basic health care. Believes that the knowledge of the core challenges met not only by the nurses and health practitioners but also by the support staff may be crucial in facilitating the development and policy changes on global strategies for addressing the industry's unpreparedness for the pandemic.
While nurses and healthcare practitioners are trained and exposed to work under pressure and handle work-related stresses, support staff lack this preparedness; therefore, the sudden changes posed by pandemics push the support further into unpreparedness by disturbing their mental and emotional states; as noted by.. Working in tasks one is not unaccustomed to can add more to the stress experienced by the support staff. Some even consider the personal risks of caring for critically ill patients too high, which is a major cause for massive resignations.
Several other studies cover that a number of personal and institutional factors may be used to explain the preparedness of staff for a pandemic outbreak. Citing past pandemics. have highlighted that multidimensional support is usually required at various levels, from personal, to family and friends all the way to the community, peers, and institution.
Personal factors seem to play a major role in the individual preparedness of the support staff in handling pandemics. This is mainly from the emerging changes from a pandemic that are related to anxiety, high-stress levels, and fear, among other physical and mental health issues. Throughout history, pandemics are always resulted in fear and uncertainties, especially for individuals directly involved in them (Caar & Onus, 2020). …found that support staff during such scenarios are usually stressed linked with, or heightened by the high risk involved, perception & attitude in the industry and understaffing.
The COVID19 pandemic continued presenting a public health threat to the public globally in its escalation led to an overwhelming of the health care systems, and the resulting unprecedented labour losses changing the normal care routines (Cnar & Oguz, 2020; Karatas, 2020; Korkmaz, 2020). Without adequate training and experience in handling such matters, the support staff become completely overwhelmed and unable to offer the required care to the vulnerable populations under their care.
. insists that finding effective training strategies is essential for enhancing the preparedness of the support staff. In addition, the training needs to enhance and focus on the resilience and coping mechanisms
of the support staff have voiced that a lack of coping mechanisms in the face of a pandemic further contributes to their unpreparedness. In addition to training, coping strategies are very important in their preparedness. Their lack, therefore, makes the support staff unfit and unprepared to care for the vulnerable populations in their care.
Training is especially known to be crucial during times of a pandemic. It impacts important information, allays anxiety and facilitates greater confidence among the employees. Even though some participants may feel unprepared, limited or superficial engagement with training helps alleviate this. Practical simulations are further known to increase workers' confidence. Training is known to be more effective when it is perceived as appropriate, applicable and timely. Employees also emphasized the role played by experience in learning, especially in enhancing competence and building confidence.
Further, it has been reported that the lack of institutional support added to the fear and lack of unwillingness to help. Others have voiced that preparedness is also heightened when there is low peer support through teamwork. This compounded how prepared the support staff were to manage the patients who got sick from covid. Reports say that when health workers are denied the support for protecting their mental health and stigmatization upon quarantine, stress becomes common and their attitude shifts. Sun et al. (2020) report that significant cases of support staff had inadequate mental exposure for addressing the COVID19 instabilities and therefore met the effects immediately after the outbreak hit (Sun et al., 2020).
Tools for Assessment
Scholars have emphasized the need for constant assessment as a way of identifying key gaps in resources. Many scholars have since conducted research into these areas to cover core areas such as assessments of staff preparedness, guidelines for preparedness for outbreaks and training strategies geared towards support staff in care centres such as centres for the homeless.
A thorough health assessment for public health helps analyze all vulnerable populations and how prepared the industry is to address their health needs, especially in cases of pandemics such as covid 19. Also, the assessment helps identify key gaps in resources, such as inadequate caregivers and the need for training, among others. Therefore when done adequately and thoroughly, the activity is very crucial in ensuring that the industry is well capable of managing a pandemic. For the activity to be relevant, it must consider all patients, especially vulnerable patients in homeless centres and not just the patients in the hospital.
The most crucial element of a health needs assessment that helps during pandemics is designing a plan to meet the prioritized needs. If there is a plan in place, the findings from the health need assessment advice on changes and adjustments that need to be made, as noted by. If a plan is not in place, it forms the core framework from which a public health plan is derived. By following the plan as required, it raises the preparedness of the health industry in general and specific categories of caregivers in managing the needs of different populations and centres, such as the disabled in homeless centres.
Another tool used in assessing and ensuring the preparedness of caregivers for a pandemic is a health care checklist. The World Health Organization has offered a checklist named "Hospital Readiness Checklist for COVID-19" to assist hospitals in their continuous assessment of their preparedness for emergencies. The same has been adopted and applied to other centres such as the centres for the homeless with needed adjustment as noted by. The checklist includes areas such as the capacity for managing demand spikes, preventing and controlling infections, case management, human resources, ensuring continuous supply of health services, health care surveillance, prevention and monitoring, and supply chain management, among other crucial support services.
According to when all areas of the checklist are met, and effective centre management will help in ensuring continuity of essential services, enhancing a well-coordinated deployment of priority tasks, ensuring internal and external communication is done clearly and accurately, enhancing quick adaptation with changes in demand, ensuring effective use of scarce resources, and offering a safe environment for all workers, especially those primarily involved in giving care to the patients.
CHAPTER THREE RESEARCH METHODOLOGY
Method
The study has used a descriptive approach derived from Husserl's framework. The philosophy seeks to have a crucial understanding of the human experience and uses the concept of bracketing. Bracketing was especially crucial in establishing credibility in addition to long term engagement with individual participants as well as their individually collected data.
Participants
The approach used primary sources whereby support staff from the centre for the homeless in Chicago were used.
The study was done in a large homeless centre in Chicago from Oct 2020 to Dec 2020. Ten support workers who were directly in "frontline" work in the centre caring for Covid 19 patients were selected to participate in this study.
Participants were selected from two centres for the homeless in Chicago, which have established covid 19 units. The participants were picked assisted by both purposive and convenience sampling methods. Inclusion criteria include actively working as support staff in the centre for the homeless,
cooperating and openly communicating with the researchers and giving consent for participation. Exclusion criteria included having resigned from duty from caring for COVID19 patients, challenges with speech or hearing that may impair and inhibit communication and lastly, not giving consent for participating in the study.
Since the experience of the support staff highly depends on the age, educational background, experience, and the role played, the participants were picked from various positions such as senior support staff, resident support staff and lower-level support staff. Participants were not directly consulted for developing the research questions, study design or recruitment process. Nonetheless, the research was designed to collect and understand their perceptions and perceptions.
Data Collection
A semi-structured and well-developed interview was used to collect data. The interviews were conducted between October 1 and December 25, 2020. The interview times were scheduled based on the convenience of the workers. Each interview was conducted for a duration of 30 and 65 minutes. Two pilot tests were run prior to the main research to test the validity and applicability of the interview.
The participants were made aware of the purpose and relevance of the research in advance before the interview started. After consent was obtained, interviews were then conducted face-to-face, bearing in mind the consideration for safety, such as social distancing and wearing face masks. Privacy and confidentiality of the data collected were also ensured.
The participants' demographic information was obtained at the start of each interview. The semi-structured interview entailed open and close-ended queries. The close-ended queries collected basic personal information, occupation and institutional data. The open-ended questions covered the experiences of the support staff in working with the patients. Interview questions were derived from the relevant insights of the literature review. The core areas of preparedness covered were training, experience, psychological readiness and support from the centres and other peers.
Some of the Interview Questions
What has it been like to be a support staff looking after COVID-19 patients?
What was your first feeling when you first offered care to a COVID -19 patient?
How prepared were you to handle the challenges of looking after patients with COVID 19?
What was your main challenge in regard to preparedness while caring for COVID-19 patients?
Did you receive any training to offer primary care? If so, how sufficient was it?
Did you receive any institutional and peer support to offer primary care? If so, how sufficient was it?
What did you do to overcome these challenges?
How did the role of offering care to COVID19 patients affect you?
Data Analysis
Seven data analysis steps were used to analyze the collected data. The transcripts were read to enhance an understanding of the meanings conveyed. Second, the responses were analyzed in regard to the context.
Strengths and Limitations
One major strength of the study is addressing a gap in the literature on the experiences of support staff caring for clients such as the disabled in centres for the homeless. However, the main limitation of the research is that the findings from the study may not be generically applied to other wider groups in the population.
---
Are you busy and do not have time to handle your assignment? Are you scared that your paper will not make the grade? Do you have responsibilities that may hinder you from turning in your assignment on time? Are you tired and can barely handle your assignment? Are your grades inconsistent?
Whichever your reason is, it is valid! You can get professional academic help from our service at affordable rates. We have a team of professional academic writers who can handle all your assignments.
Plagiarism free papers
Timely delivery
Any deadline
Skilled, Experienced Native English Writers
Subject-relevant academic writer
Adherence to paper instructions
Ability to tackle bulk assignments
Reasonable prices
24/7 Customer Support
Get superb grades consistently
Online Academic Help With Different Subjects
Literature
Students barely have time to read. We got you! Have your literature essay or book review written without having the hassle of reading the book. You can get your literature paper custom-written for you by our literature specialists.
Finance
Do you struggle with finance? No need to torture yourself if finance is not your cup of tea. You can order your finance paper from our academic writing service and get 100% original work from competent finance experts.
Computer science
Computer science is a tough subject. Fortunately, our computer science experts are up to the match. No need to stress and have sleepless nights. Our academic writers will tackle all your computer science assignments and deliver them on time. Let us handle all your python, java, ruby, JavaScript, php , C+ assignments!
Psychology
While psychology may be an interesting subject, you may lack sufficient time to handle your assignments. Don't despair; by using our academic writing service, you can be assured of perfect grades. Moreover, your grades will be consistent.
Engineering
Engineering is quite a demanding subject. Students face a lot of pressure and barely have enough time to do what they love to do. Our academic writing service got you covered! Our engineering specialists follow the paper instructions and ensure timely delivery of the paper.
Nursing
In the nursing course, you may have difficulties with literature reviews, annotated bibliographies, critical essays, and other assignments. Our nursing assignment writers will offer you professional nursing paper help at low prices.
Sociology
Truth be told, sociology papers can be quite exhausting. Our academic writing service relieves you of fatigue, pressure, and stress. You can relax and have peace of mind as our academic writers handle your sociology assignment.
Business
We take pride in having some of the best business writers in the industry. Our business writers have a lot of experience in the field. They are reliable, and you can be assured of a high-grade paper. They are able to handle business papers of any subject, length, deadline, and difficulty!
Statistics
We boast of having some of the most experienced statistics experts in the industry. Our statistics experts have diverse skills, expertise, and knowledge to handle any kind of assignment. They have access to all kinds of software to get your assignment done.
Law
Writing a law essay may prove to be an insurmountable obstacle, especially when you need to know the peculiarities of the legislative framework. Take advantage of our top-notch law specialists and get superb grades and 100% satisfaction.
What discipline/subjects do you deal in?
We have highlighted some of the most popular subjects we handle above. Those are just a tip of the iceberg. We deal in all academic disciplines since our writers are as diverse. They have been drawn from across all disciplines, and orders are assigned to those writers believed to be the best in the field. In a nutshell, there is no task we cannot handle; all you need to do is place your order with us. As long as your instructions are clear, just trust we shall deliver irrespective of the discipline.
Are your writers competent enough to handle my paper?
Our essay writers are graduates with bachelor's, masters, Ph.D., and doctorate degrees in various subjects. The minimum requirement to be an essay writer with our essay writing service is to have a college degree. All our academic writers have a minimum of two years of academic writing. We have a stringent recruitment process to ensure that we get only the most competent essay writers in the industry. We also ensure that the writers are handsomely compensated for their value. The majority of our writers are native English speakers. As such, the fluency of language and grammar is impeccable.
What if I don't like the paper?
There is a very low likelihood that you won't like the paper.
Reasons being:
When assigning your order, we match the paper's discipline with the writer's field/specialization. Since all our writers are graduates, we match the paper's subject with the field the writer studied. For instance, if it's a nursing paper, only a nursing graduate and writer will handle it. Furthermore, all our writers have academic writing experience and top-notch research skills.
We have a quality assurance that reviews the paper before it gets to you. As such, we ensure that you get a paper that meets the required standard and will most definitely make the grade.
In the event that you don't like your paper:
The writer will revise the paper up to your pleasing. You have unlimited revisions. You simply need to highlight what specifically you don't like about the paper, and the writer will make the amendments. The paper will be revised until you are satisfied. Revisions are free of charge
We will have a different writer write the paper from scratch.
Last resort, if the above does not work, we will refund your money.
Will the professor find out I didn't write the paper myself?
Not at all. All papers are written from scratch. There is no way your tutor or instructor will realize that you did not write the paper yourself. In fact, we recommend using our assignment help services for consistent results.
What if the paper is plagiarized?
We check all papers for plagiarism before we submit them. We use powerful plagiarism checking software such as SafeAssign, LopesWrite, and Turnitin. We also upload the plagiarism report so that you can review it. We understand that plagiarism is academic suicide. We would not take the risk of submitting plagiarized work and jeopardize your academic journey. Furthermore, we do not sell or use prewritten papers, and each paper is written from scratch.
When will I get my paper?
You determine when you get the paper by setting the deadline when placing the order. All papers are delivered within the deadline. We are well aware that we operate in a time-sensitive industry. As such, we have laid out strategies to ensure that the client receives the paper on time and they never miss the deadline. We understand that papers that are submitted late have some points deducted. We do not want you to miss any points due to late submission. We work on beating deadlines by huge margins in order to ensure that you have ample time to review the paper before you submit it.
Will anyone find out that I used your services?
We have a privacy and confidentiality policy that guides our work. We NEVER share any customer information with third parties. Noone will ever know that you used our assignment help services. It's only between you and us. We are bound by our policies to protect the customer's identity and information. All your information, such as your names, phone number, email, order information, and so on, are protected. We have robust security systems that ensure that your data is protected. Hacking our systems is close to impossible, and it has never happened.
How our Assignment  Help Service Works
You fill all the paper instructions in the order form. Make sure you include all the helpful materials so that our academic writers can deliver the perfect paper. It will also help to eliminate unnecessary revisions.
2.      Pay for the order
Proceed to pay for the paper so that it can be assigned to one of our expert academic writers. The paper subject is matched with the writer's area of specialization.
3.      Track the progress
You communicate with the writer and know about the progress of the paper. The client can ask the writer for drafts of the paper. The client can upload extra material and include additional instructions from the lecturer. Receive a paper.
4.      Download the paper
The paper is sent to your email and uploaded to your personal account. You also get a plagiarism report attached to your paper.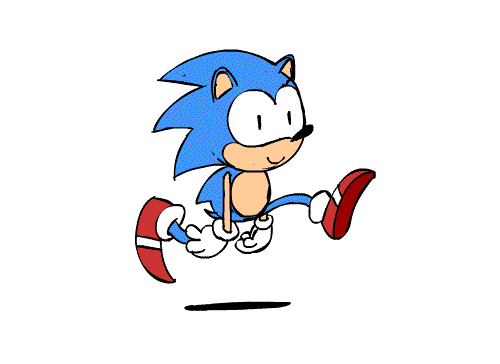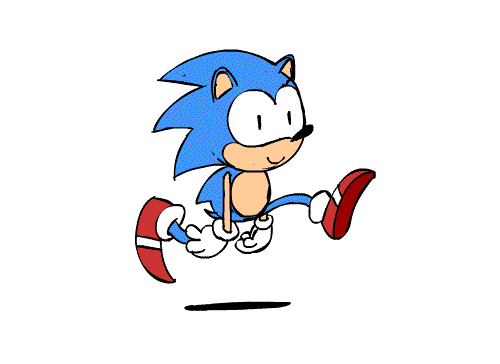 PLACE THIS ORDER OR A SIMILAR ORDER WITH US TODAY AND GET A PERFECT SCORE!!!
---