Politics of William Wordsworth: A Comparative Analysis of his Poetry between 1798 ("the Tables Turned") and 1807 ("I Grieved for Buonaparte, with a Vain")
The political crisis that is the French Revolution that occurred in Europe between the periods 1789 to 1799 illustrates the influential effects of the Enlightenment movement and political ideas of the philosophes. The prevalent ideology of the French philosophes during the period is human freedom through rationalization — that is, freedom acquired through intellectual development and material progress. It is through this ideology that 18th century French society sought to attain, and in the process, led to the declaration of the French Revolution.
Within this historical context emerged the poetry of William Wordsworth, the English poet who was best known for strict adherence to the genre of Romanticism to his poetic style and content. Beyond Wordsworth's Romantic poetic style and content lies a political ideology that deviates from the popular belief of most Europeans during the time (18th century). That is, while Europe shares the glory of human freedom and social progress through the French Revolution, Wordsworth remained critical, as most of his fellow British were, in the triumph of a revolution that England considers as a path towards tyrannical rule and not freedom.
This paper discusses Wordsworth's political views between the periods 1798 and 1807, which are during and after the French Revolution. Through an analysis of two of his poems written from one period, 1798 and 1807, respectively, the researcher posits that Wordsworth's political stance is critical to the rationalization of human society and its seemingly patriarchal nature; he contends that a shift from rationalization (i.e., modernization of society) to a return to traditionalistic society governed by matriarchy (through Nature) is the true meaning of intellectual development and material progress — that is, social progress. This argument is put forward in the texts that follow, with references from his two poems, "The Tables Turned" (1798) and "I Grieved for Buonaparte, with a Vain" (1807).
Considerably, there is little difference between the two poems' primary message with respect to Wordsworth's political ideology. Both poems adhere to his critical view of rationalization of society through institutionalized education (e.g., universities and formal education). If at all there is a difference, it is the degree of his belief towards Nature and traditionalistic human society, where it further intensified; strengthening his belief that humanity should engage itself with Nature than ever before.
This assertion is explicitly expressed in the two poems, which are considered forms of personal satire against the prevalent political ideology in Europe in the 18th century. Wordsworth's concept of "personal satire" is a literary work that is expressed implicitly and subtly, addressing the public through its hidden meaning rather than its explicit content (Dyer, 1997:102). To illustrate, the prevalent theme of rationalization (of society) through institutionalized education versus 'education' through Nature is reflected in "The Tables Turned."
The poem contains two main messages: a critique of instutionalized education and exaltation of human life and Nature. In this poem, Wordsworth speaks primarily from his own experience of and opinion about education through Nature. His critique of institutionalized education is evident in the first stanza, wherein he disapproves of the use of books to attain knowledge and wisdom: "Up! Up! my Friend, and quit your books;… Books! 'tis a dull and endless strife: Come, hear the woodland linnet…There's more of wisdom in it (lines 1-10). The poet's suggestion that "Let Nature be your Teacher" stems from his belief in the principle of Romanticism: Wordsworth believes that it is "[t]he poet's obligation…to render experiences accurately and express them without resorting to traditional poetic convention…The object of poets, in short, is to connect their own imaginations with the imagination of readers and to enable readers to reexperience the poet's heightened awareness" (Roberts and Jacobs, 1998:948).
Indeed, the "language of real life" is advocated in "Tables Turned," since Wordsworth brings forth through his words his own experience of how he was able to achieve enlightenment through Nature (Rider, 2004). Furthermore, what the poem illustrates is the poet's 'conversation' with the reader, a feature that is inherent among Romantic poems in its attempt to convey to the readers the realities and experiences of the poet. It is through this sharing of experiences between the poet and the reader that makes the poem adhere to its message — that is, that education should be within the natural environment of human society: among people and with Nature. Wisdom and knowledge acquired through social interaction with people and Nature is the ultimate form of education, far better than what books and other symbols of institutionalized and formal education can give to human society. This belief is elucidated in the poem's last lines, "Enough of Science and Art; Close up those barren leaves; Come forth, and bring with you a heart That watches and receives" (lines 29-32).
In early 19th century, years after the French Revolution, Wordsworth's criticism of modernization has intensified, illustrating how the Enlightenment's ideology of rationalization of society and individual right to freedom had instead led to the downfall of human society. In 1807, when he wrote the poem, "I Grieved for Buonaparte, with a Vain," Wordsworth demonstrates how a misguided belief in freedom from monarchy (characteristic of the French Revolution) resulted to tyranny, or the rule of France by individuals who have self-interests exclusive of the welfare of human society and the common good.
This image of a tyrant is explicitly expressed in the poem, where, from the title itself, readers can identify the poet's feelings towards the subject, Napoleon Bonaparte, France's greatest (and worst) political leader. Through Buonaparte, Wordsworth explicates his disagreement with rationalization, modernization, and other social changes that the Enlightenment has brought to European society (in general). His dismay over the so-called development of human society during the period is expressed in the following lines, wherein he tries to create an image of a Buonaparte — that is, a leader who is effective and wiser than the 'real' Buonaparte. "The Governor who must be wise and good, and temper with the sternness of the brain Thoughts motherly, and meek as womanhood" (lines 6-8).
Despite the similarities in focus and historical context in which "Tables Turned" and "Buonaparte" are applied, the only difference in both poems is that Wordsworth has furthered his attempt to reform society, criticizing initially rationalization through institutionalized education. In "Buonaparte," readers witness that Wordsworth implies an even bigger meaning in his poem, offering a critical analysis not only rationalization through institutionalized education, but of European society in general, which is patriarchal in nature. The downfall of human society through the French Revolution is an illustration of how humanity has failed under the guidance of rational males, and suggests that a society based on matriarchy or dominance of females be supported. This belief is in line with his argument in the first poem, wherein human life can achieve social progress through knowledge and wisdom acquired from Nature — that is, the power of social interaction with people and Nature. As Bainbridge (1999) discusses in his analysis, "Wordsworth makes clear that femininity is no less central to politics than poetics…The good patriarch must himself grow matriarchal…"
In "Buonaparte," the poet's reiteration of his belief in the power of Nature to induce social progress through intellectual development and social coherence is reflected. Nature, as in "Tables Turned," takes a central role in the development of human society. In the first poem, Wordsworth express his thesis, while in "Buonaparte," he provides an illustration of the adverse effects of rationalization and modernization to the fate of human society. This poem, created in early 19th century, a period after the French Revolution and the beginnings of Industrial Revolution in Britain is taking place, shows the dominance of "Nature and…fraternal fellowship with his fellow-man [sic]." In "Buonaparte," the leader in the poem, society experiences a downfall towards savagery, an imagery more explicit in the form of a revolution (i.e., French Revolution): "…the beauty of the landscape, the freedom of its creatures, and the trustfulness of the people…become the innocent causes of cruelty, possessiveness and greed" (Turner, 2000).
Indeed, the second poem best illustrates the consequence that results from humankind's 'progress' towards modernization and rationalization. However, Wordsworth's nature as a Romantic poet reflects in the last lines of the poem, wherein he gives hope to his readers, enticing them to join him in his pursuit of wisdom by communing with Nature. In "Buonaparte," he gives an ideal situation wherein a society's political structure and state improves as human society engages "in the hourly walk of the mind's business," a form of social interaction wherein human knowledge is shared and experienced harmoniously. Through this scenario, Wordsworth asserts that "the stalk of True Power" grows, and ultimately, true freedom of the individual is attained ("and her rights are these") (lines 11-14). It is thus through this poem (and a series of poems during this period) that Wordsworth comes full circle not only as a poet, but as a political reformist as well. "Buonaparte" elucidates clearly how Nature and social interaction bring about human freedom and social progress.
The analysis of "Tables Turned" and "Buonaparte" brings into focus the important points that make up Wordsworth's political views. His consistent criticism of the Enlightenment, rationalization, modernization, and the French Revolution demonstrates his belief that the path towards rationalization of society has brought greater adverse rather than beneficial effects. In the texts that follow, the main themes that emerged from the analysis of the two poems are discussed exclusively to provide greater understanding of Wordsworth's political ideology between the periods 18th and 19th centuries. These themes are identified as follows: the French Revolution, tyranny as a consequence of misguided need to attain individual freedom, the fall of human society as it succumbed to modernization and rationalization, and lastly, the path towards savagery instead of social progress as a result of political conflict that emerged during the Enlightenment period.
The first theme that is implicitly, yet powerfully conveyed in both poems is the outcome of the French Revolution. For Wordsworth, the seemingly powerful revolution of the masses has resulted to disillusionment and hopelessness instead of building a stronger republic and society in France. Reflecting on these realities in his life during the latter part of the 18th century, the poet expresses through "Buonaparte" his 'renouncement' of "revolutionary rationalism," and instead advocated for a life governed by "quietism, skepticism, and self-confessed nature-worship" (Mortensen, 2000). In his attempt to seek an alternative to discovering a more meaningful understanding of human life, Wordsworth's poems illustrate how he found meaning in life through Nature and traditionalist society rather than a rationalistic society that brought nothing but ruin to society (as in the case of France).
It is also inevitable that in discussing the French Revolution, Wordsworth also puts this event in the context of Bonaparte's rule as prime leader of France. His criticism of Bonaparte is symbolic of his criticism of the Enlightenment, for it is through Bonaparte's leadership that France began its ascent towards rationalization and modernization. Through the lesson that the whole world had learned with the fall of French society after the French Revolution, he proves to his readers in "Buonaparte" that the leader's downfall is considered also as the downfall of human society. How, in his attempt to achieve greater power, influence, and wealth all over France and Europe, he had instead received political downfall. This is evidence of how, social progress through material progress instead of social interaction and communion with Nature results to adverse effects such as disunity and disillusionment.
The themes of the downfall of human society and its return to savagery as a consequence of rationalization and modernization are a paradox to the dominance of institutionalized education and intellectual development illustrated in "Tables Turned." This is illustrated in Wordsworth's memoirs of European society after the French Revolution, wherein he describes human society in its "savage" and chaotic state: "…Wordsworth…reacted to the mental and spiritual anguish of those deprived of hope and expectation after the failure of the French Revolution and dedicated himself to the deliverance of them from their intellectual and psychological desperation and despair" (Liu, 2000). Bohm (2002) resounds Liu's assessment of Wordsworth's objective in poetry, which is to induce reform through his poetry, reflecting in these literary works his advocacy for social unity and harmony among people and with Nature (131).
From the analysis, readers have seen and witnessed the implicit political agenda that Wordsworth puts forth in his poetry. Through the poems "Tables Turned" and "Buonaparte," the poet's criticism of the Enlightenment movement and the adverse effects of the French Revolution prove that rationalization and modernization has not brought about material progress and intellectual development, claims that the movement failed to achieve. Wordsworth's insights are not only limited to his period; the lessons of the Enlightenment and French Revolution is applicable to the present state of contemporary society, wherein a post-industrialized human society has brought environmental destruction and human discord all over the world. William Wordsworth's poetry is an example of the project of modernization in general, and his argument in favor of Nature against humankind's desire to achieve material progress in order to induce social progress is a theme that is still a controversial political issue at present. Wordsworth's radical views in the 18th and 19th centuries resounds in the contemporary society, illustrating that the issues he discusses is far from being resolved, as when he encountered this problems in his own period.
Bibliography
Bainbridge, S. (1999). "Men are we: Wordsworth's 'Manly' Poetic Nation." Romanticism, Vol. 5, Issue 2.
Bohm, a. (2002). "Nimrod and Wordsworth's 'Simon Lee': Habits of Tyranny." Romanticism, Vol. 8, Issue 2.
Dyer, G. (1997). British satire and the politics of style, 1789-1832. Cambridge: Cambridge UP.
Liu, Y. (2000). "Crisis and recovery: The Wordsworthian poetics and politics." Papers on Language and Literature, Vol. 36, Issue 1.
Mahoney, J. (1997). William Wordsworth, the poetic life. NY: Fordham UP.
Mortensen, P. (2000). "The descent of Odin: Wordsworth, Scott, and Southey among the Norsemen." Romanticism, Vol.6, Issue 2.
Roberts, E. And H. Jacobs. (1995). Literature: an introduction to reading and writing. NJ: Prentice Hall.
Rider, S. (2004). "Wordsworth and Coleridge: emotion, imagination, and complexity." Available at http://www.wdog.com/rider/writings/wordsworth_and_coleridge.htm.
Turner, J. (2000). "Wordsworth and the psychogenesis of the sublime." Romanticism, Vol. 6, Issue 1.
---
Are you busy and do not have time to handle your assignment? Are you scared that your paper will not make the grade? Do you have responsibilities that may hinder you from turning in your assignment on time? Are you tired and can barely handle your assignment? Are your grades inconsistent?
Whichever your reason is, it is valid! You can get professional academic help from our service at affordable rates. We have a team of professional academic writers who can handle all your assignments.
Plagiarism free papers
Timely delivery
Any deadline
Skilled, Experienced Native English Writers
Subject-relevant academic writer
Adherence to paper instructions
Ability to tackle bulk assignments
Reasonable prices
24/7 Customer Support
Get superb grades consistently
Online Academic Help With Different Subjects
Literature
Students barely have time to read. We got you! Have your literature essay or book review written without having the hassle of reading the book. You can get your literature paper custom-written for you by our literature specialists.
Finance
Do you struggle with finance? No need to torture yourself if finance is not your cup of tea. You can order your finance paper from our academic writing service and get 100% original work from competent finance experts.
Computer science
Computer science is a tough subject. Fortunately, our computer science experts are up to the match. No need to stress and have sleepless nights. Our academic writers will tackle all your computer science assignments and deliver them on time. Let us handle all your python, java, ruby, JavaScript, php , C+ assignments!
Psychology
While psychology may be an interesting subject, you may lack sufficient time to handle your assignments. Don't despair; by using our academic writing service, you can be assured of perfect grades. Moreover, your grades will be consistent.
Engineering
Engineering is quite a demanding subject. Students face a lot of pressure and barely have enough time to do what they love to do. Our academic writing service got you covered! Our engineering specialists follow the paper instructions and ensure timely delivery of the paper.
Nursing
In the nursing course, you may have difficulties with literature reviews, annotated bibliographies, critical essays, and other assignments. Our nursing assignment writers will offer you professional nursing paper help at low prices.
Sociology
Truth be told, sociology papers can be quite exhausting. Our academic writing service relieves you of fatigue, pressure, and stress. You can relax and have peace of mind as our academic writers handle your sociology assignment.
Business
We take pride in having some of the best business writers in the industry. Our business writers have a lot of experience in the field. They are reliable, and you can be assured of a high-grade paper. They are able to handle business papers of any subject, length, deadline, and difficulty!
Statistics
We boast of having some of the most experienced statistics experts in the industry. Our statistics experts have diverse skills, expertise, and knowledge to handle any kind of assignment. They have access to all kinds of software to get your assignment done.
Law
Writing a law essay may prove to be an insurmountable obstacle, especially when you need to know the peculiarities of the legislative framework. Take advantage of our top-notch law specialists and get superb grades and 100% satisfaction.
What discipline/subjects do you deal in?
We have highlighted some of the most popular subjects we handle above. Those are just a tip of the iceberg. We deal in all academic disciplines since our writers are as diverse. They have been drawn from across all disciplines, and orders are assigned to those writers believed to be the best in the field. In a nutshell, there is no task we cannot handle; all you need to do is place your order with us. As long as your instructions are clear, just trust we shall deliver irrespective of the discipline.
Are your writers competent enough to handle my paper?
Our essay writers are graduates with bachelor's, masters, Ph.D., and doctorate degrees in various subjects. The minimum requirement to be an essay writer with our essay writing service is to have a college degree. All our academic writers have a minimum of two years of academic writing. We have a stringent recruitment process to ensure that we get only the most competent essay writers in the industry. We also ensure that the writers are handsomely compensated for their value. The majority of our writers are native English speakers. As such, the fluency of language and grammar is impeccable.
What if I don't like the paper?
There is a very low likelihood that you won't like the paper.
Reasons being:
When assigning your order, we match the paper's discipline with the writer's field/specialization. Since all our writers are graduates, we match the paper's subject with the field the writer studied. For instance, if it's a nursing paper, only a nursing graduate and writer will handle it. Furthermore, all our writers have academic writing experience and top-notch research skills.
We have a quality assurance that reviews the paper before it gets to you. As such, we ensure that you get a paper that meets the required standard and will most definitely make the grade.
In the event that you don't like your paper:
The writer will revise the paper up to your pleasing. You have unlimited revisions. You simply need to highlight what specifically you don't like about the paper, and the writer will make the amendments. The paper will be revised until you are satisfied. Revisions are free of charge
We will have a different writer write the paper from scratch.
Last resort, if the above does not work, we will refund your money.
Will the professor find out I didn't write the paper myself?
Not at all. All papers are written from scratch. There is no way your tutor or instructor will realize that you did not write the paper yourself. In fact, we recommend using our assignment help services for consistent results.
What if the paper is plagiarized?
We check all papers for plagiarism before we submit them. We use powerful plagiarism checking software such as SafeAssign, LopesWrite, and Turnitin. We also upload the plagiarism report so that you can review it. We understand that plagiarism is academic suicide. We would not take the risk of submitting plagiarized work and jeopardize your academic journey. Furthermore, we do not sell or use prewritten papers, and each paper is written from scratch.
When will I get my paper?
You determine when you get the paper by setting the deadline when placing the order. All papers are delivered within the deadline. We are well aware that we operate in a time-sensitive industry. As such, we have laid out strategies to ensure that the client receives the paper on time and they never miss the deadline. We understand that papers that are submitted late have some points deducted. We do not want you to miss any points due to late submission. We work on beating deadlines by huge margins in order to ensure that you have ample time to review the paper before you submit it.
Will anyone find out that I used your services?
We have a privacy and confidentiality policy that guides our work. We NEVER share any customer information with third parties. Noone will ever know that you used our assignment help services. It's only between you and us. We are bound by our policies to protect the customer's identity and information. All your information, such as your names, phone number, email, order information, and so on, are protected. We have robust security systems that ensure that your data is protected. Hacking our systems is close to impossible, and it has never happened.
How our Assignment  Help Service Works
You fill all the paper instructions in the order form. Make sure you include all the helpful materials so that our academic writers can deliver the perfect paper. It will also help to eliminate unnecessary revisions.
2.      Pay for the order
Proceed to pay for the paper so that it can be assigned to one of our expert academic writers. The paper subject is matched with the writer's area of specialization.
3.      Track the progress
You communicate with the writer and know about the progress of the paper. The client can ask the writer for drafts of the paper. The client can upload extra material and include additional instructions from the lecturer. Receive a paper.
4.      Download the paper
The paper is sent to your email and uploaded to your personal account. You also get a plagiarism report attached to your paper.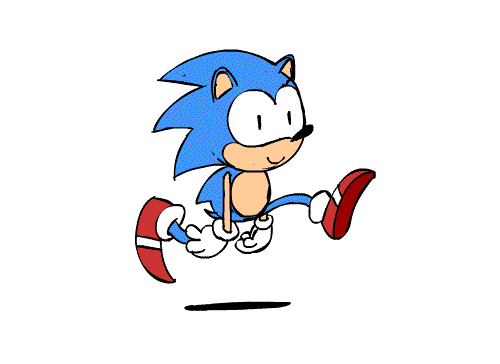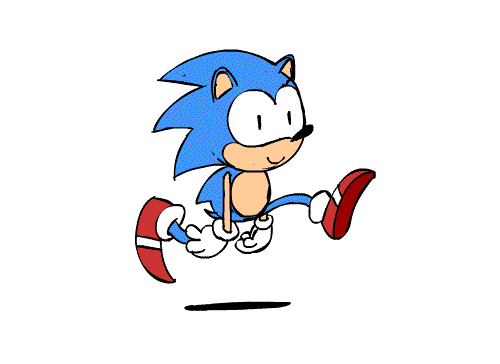 PLACE THIS ORDER OR A SIMILAR ORDER WITH US TODAY AND GET A PERFECT SCORE!!!
---