Social Policy Analysis Report
Definition of Social Problem
In recent decades, sex trafficking has become a substantial social problem affecting the whole world and continues to necessitate worldwide collaboration to combat it (Brooks and Heaslip, 2019) entirely. Human trafficking is a violation of the fundamental human rights of men, women, and children all over the world. Based on research conducted by the United Nations, statistics indicated that persons across 106 different nations across the globe had experienced trafficking either for labor or sex, or both. Twenty-eight percent of this statistic comprised of children, with the number of girls surpassing that of boys by 40 percent (Greenbaum, 2017). The United Nations defines sexual traffic to encompass the act of recruiting, transferring, harboring, or receiving of individuals, by way of either threat or through use of force as well as other kinds of intimidation, fraud, trickery, abuse of power or authority, capitalizing on the position of susceptibility, or giving or receiving of payments, or benefits to attain the consent of an individual having control over another individual, for the main objective of exploitation (United Nations, 2020).
Trafficking Victims Protection Reauthorization Act of 2013, as a social policy, institutes, and reinforces programs to facilitate the prevention of child marriage. Also, it positions provisions of immediate emergency response within the Department of State to offer a fast-pace response in regions experience disasters and crises where individuals are especially vulnerable to being trafficked. Furthermore, this policy reinforces the teamwork carried out with both local and state law enforcement entities to facilitate the charging and prosecution of traffickers.
Analysis of Social Problem
Facts, Statistics, and Demographic Information
In recent years, global sex trafficking has become prevalent. Statistics provided by the International Labor Organization approximated that in 2016, more than 3.8 million adults and 1 million children were victims of forced sexual exploitation across the globe (International Labour Organization, 2017). Demographically, the huge majority of victims of sex trafficking are girls and women. Nonetheless, there is a usual misunderstanding that victims of sex trafficking are solely women. Therefore, it is imperative to note that boys, men, transsexual, non-binary, and intersex persons are also sex trafficking victims. With that being said, however, the ILO provided statistics indicating that amongst the children and adults victimized into sexual exploitation, 99 percent of them are female. Globally, over 70 percent of the victims of sex trafficking were from Asia, and the Pacific expanse, Central Asia and Europe accounted for 14 percent, Africa comprised of 8 percent with the Americas and the Arab Nations making up the remaining 4 percent and 1 percent respectively (International Labour Organization, 2017).
Specifically, in the United States, the State Department has not yet provided a formal approximation of sex trafficking victims. However, based on their report presented in 2019, it was established that the major origins that are susceptible to human sex trafficking include the United States, the Philippines, and Mexico. Statistics further indicate that in 2018, more than 50 percent of the criminal human trafficking cases in the United States encompassed sexual exploitation, and these were cases involving children. One of the key contributing factors to this is that a significant number of individuals experiencing child sex trafficking are those placed in foster care. In recent times, there is also an increasing concern owing to the mounting trend of sex traffickers utilizing online social media channels such as Instagram, Facebook, and Twitter. Also, they use websites to enable their recruitment and conduct campaigns and advertisements for targets of sex trafficking (Kelly, 2019).
Mechanisms of Oppression and Discrimination
Whereas prevailing stereotypes usually portray the victims of human trafficking to be girls who are young and innocent and kidnapped from their home nations and enforced into the sex industry, this is not usually the case. Children, women, and men, regardless of their ages, can be preyed into becoming victims of human trafficking for the aim of labor or sex. For the most part, victims can either be trafficked from other nations into the United States or might be foreign citizens already living in the nation, lawfully or unlawfully. These individuals are distressed about being able to provide for their livelihoods and their families both at home and where they are (Bruckert and Parent, 2002; Clawson et al., 2009).
Human sex trafficking can happen to any individual. However, it is significant to note that some persons are more susceptible compared to others. Some of the major risk factors influencing this aspect comprise new relocation or immigration to an area, substance use, problems with mental health, lacking proper guardians, and being shifted in foster care and also being homeless. For the most part, sex traffickers pinpoint these vulnerabilities and take advantage of them to generate dependency. As can be noted, these are persons facing inequality within society (Bruckert and Parent, 2002; Clawson et al., 2009).
Irrespective of age, sex, nationality, or status of immigration, several similar aspects are existent amongst victims of trafficking. Some of them include susceptibility to force, coercion, or deception. Usually, traffickers exploit the persons with minimal or hardly any economic prospects and those unable to sustain their everyday basic needs (Stoecker, 2000). Specifically, traffickers manipulate and prey on the inequities experienced by girls and women in developing nations and communities, and take advantage of the demand for cheap, unshielded labor and the elevation of sex tourism in some nations. It is imperative to note that victims of sex trafficking face several oppressive characteristics that are perceptible both domestically and internationally, placing them at risk. These comprise of poverty, limited or lack thereof of educational attainment, lack of job prospects, young age, and also lack of family support, preceding experiences of sexual abuse, and living in susceptible regions (Reid, 2012).
The ideology of Sex Trafficking
In recent decades, countries have hurried to establish and sanction legislation in reaction to mounting worry regarding the trafficking of girls and women into working in the sex industry. In the course of advancing this legislature, a substantial deliberation has ensued between political supporters regarding the correlation between sex trafficking and prostitution. In contrast, arguments made by neo-abolitionist and anti-prostitution supports have proclaimed that it is difficult to contest the sex trafficking of girls and women devoid of proscribing prostitution first. From a different perspective, non-abolitionist campaigners have contested that prostitution ought to be perceived as work. That forced labor within the sex industry is not dissimilar from any other kind of forced labor faced in other economic industries; for instance, the manufacturing industry (OBrien, 2015).
The deep-seated feminist stance that sex work is, in delineation, a kind of violence against girls and women, has significantly developed and advanced into the suggestion that all sex work is, in delineation, a kind of trafficking. Notably, policies on sex work have been diminished to policies centered on morality that are against trafficking, with plentiful emphasis on limitations on migration. Political perspectives against trafficking target prostitution as the issue, not the material problems and inequities that are contained within and surround prostitution that results in sexual violence and exploitation in numerous ways (Vanwesenbeeck, 2019).
Associating the issue of trafficking with prostitution adds, in its pessimism, partiality, and lack of distinction, to impracticable cultural mythologies regarding sex work. However, there is severe exploitation of both men and women in the field of sexual work. Therefore, outlining the entire industry as the issue is instigating stigmatization and its implications. It hampers efficient strategies to combat exploitation and help its victims. The sorts of exploitation inferred by Modern Slavery embolden numerous government officers to cease emphasizing conventional methods for shielding workers, for instance, legislation, assessments at the place of work, and trade unions. By producing the notion that they are abandoned slaves who require saving from the confines of criminals, they generate a bad notion that all informal work that aids migrants to survive is illegal and ought to be forbidden. In doing this, repudiating migrants the helping hand on which they frequently rely on (Benoit et al., 2019).
Social Policy Analysis and Evaluation
The key goals and objectives of the social policy comprise of the following:
1. Precluding United States foreign assistance to nations that promote child marriage and sexual exploitation
2. Penalizing the seizure of identity documents, which a predominant and widespread kind of corruption that traffickers employ to exploit and take advantage of sex trafficking victims
3. Authorization of the Trafficking in Persons unit contained within the United States State Department to create local affiliations in focus nations to address and tackle child trafficking via Child Protection Compacts
4. Augmenting the capacity of law enforcement to battle sex tourism by protracting jurisdiction to charge and prosecute American citizens living overseas who commercially sexually exploit children (Alliance to End Slavery and Trafficking, 2017).
For sex trafficking to warrant punishment, the offense must encompass a serious kind of trafficking that comprises of an individual under the age of 17. This individual is induced or forced to carry out a commercial sex act or an adult who has also been prompted into a sexual act by ether fraud, force, or coercion. Significantly, based on legislation in the United States, adults who willingly provide or sell sex, with some sort of help, are not deemed to be trafficking victims. Sexual trafficking that engaged persons that are underage or adults who are sways forcefully or through deceit is a severe violation of fundamental human rights. The mounting global awareness of the issue and endeavors to punish perpetrators and, at the same time, helping victims are advancements that are much necessitated (Weitzer, 2011).
Overall Conclusions
Sex trafficking of individuals across the globe is a gross violation of human rights and a demonstration of social injustice. It extremely affects children and women across the globe (Okech et al., 2018). The NASW Code of Ethics champions for the promotion of social justice. This is the perspective that every individual is deserving of equality in terms of political, social, and economic rights, liberties, and opportunities (Reamer, 2006). This is one of the major strong suits of the social policy as it facilitates the provision of precious resources supporting all-inclusive services for survivors. It also empowers law enforcement to investigate cases of sex trafficking, holding perpetrators culpable for their actions, and also precluding human sex trafficking and modern slavery from occurring in the first place.
Approximately 17,000 individuals are trafficked into the United States yearly. Even worse, the numbers for sex trafficking and sex violation both locally and internationally are greater. More than a decade after the sanctioning of the Trafficking Victims and Protection Act (TVPA) to combat and eradicate human trafficking, the United States continues to struggle to balance punishing traffickers and shielding victims (Roby, Turley, and Cloward, 2008). The trafficking Victims Protection Reauthorization Act of 2013 adequately, efficiently, and equitably deals with the issue of sex trafficking. Nonetheless, owing to the continued prevalence of sex trafficking across the globe, there are several recommendations to improve this fight. First, it is essential to facilitate increased awareness of human trafficking. For instance, individuals should be aware that all individuals, regardless of whether they are United States citizens, are eligible for immigration help and assistance in case of experiencing trafficking. Moreover, there is a recommendation that schools need to establish and advance curricula that include education on human trafficking and also developing protocols on how to pinpoint and report any suspicious activity.
Since the passage of the act, the United States has made substantial strides in its national endeavor to curb sex trafficking, by sanctioning legislation and forming schemes whereby victims can obtain protection and also temporary legal status. However, despite these determinations, the policy continues to be excessively fixated on utilizing victims as tools for law enforcement instead of helping them based on their victim status, with the outcome that comparatively minimal victims are revealing themselves. This happens because the victims might consider such exposure to be placing their safety at risk. It is essential for the policy to comprehensively acknowledge and help victims (Roby, Turley, and Cloward, 2008).
References
Alliance to End Slavery and Trafficking. (2017). Summary of the Trafficking Victims Protection Act (TVPA) and Reauthorizations FY 2017. Retrieved from: https://endslaveryandtrafficking.org/summary-trafficking-victims-protection-act-tvpa-reauthorizations-fy-2017-2/
Benoit, C., Smith, M., Jansson, M., Healey, P., & Magnuson, D. (2019). The prostitution problem: Claims, evidence, and policy outcomes. Archives of Sexual Behavior, 48(7), 1905-1923.
Brooks, A., & Heaslip, V. (2019). Sex trafficking and sex tourism in a globalized world. Tourism Review of AIEST – International Association of Scientific Experts in Tourism, 74(5), 1104-1115. doi:http://dx.doi.org/10.1108/TR-02-2017-001
Bruckert, C., & Parent, C. (2002). Trafficking in human beings and organized crime: A literature review (pp. 1-35).
Clawson, H. J., Dutch, N., Solomon, A., & Grace, L. G. (2009). Human trafficking into and within the United States: A review of the literature. Washington, DC: Office of the Assistant Secretary for Planning and Evaluation, US Department of Human and Health Services. Retrieved December 25, 2009.
Greenbaum, V. J. (2017). Child sex trafficking in the United States: Challenges for the healthcare provider. PLoS medicine, 14(11).
International Labour Organization. (2017). Global Estimates of Modern Slavery. Retrieved from: https://www.ilo.org/wcmsp5/groups/public/—dgreports/—dcomm/documents/publication/wcms_575479.pdf
Kelly, C. (July 30, 2019). 13 sex trafficking statistics that explain the enormity of the global sex trade. USA Today. Retrieved from: https://www.usatoday.com/story/news/investigations/2019/07/29/12-trafficking-statistics-enormity-global-sex-trade/1755192001/
OBrien, E. (2015). Prostitution ideology and trafficking policy: The impact of political approaches to domestic sex work on human trafficking policy in Australia and the United States. Journal of Women, Politics & Policy, 36(2), 191-212.
Okech, D., Choi, Y. J., Elkins, J., & Burns, A. C. (2018). Seventeen years of human trafficking research in social work: A review of the literature. Journal of evidence-informed social work, 15(2), 103-122.
Reamer, F. G. (2006). Ethical standards in social work: A review of the NASW code of ethics. Washington, DC: NASW Press.
Reid, J. A. (2012). Exploratory review of route-specific, gendered, and age-graded dynamics of exploitation: Applying life course theory to victimization in sex trafficking in North America. Aggression and Violent Behavior, 17(3), 257-271.
Roby, J. L., Turley, J., & Cloward, J. G. (2008). US response to human trafficking: Is it enough? Journal of Immigrant & Refugee Studies, 6(4), 508-525.
Stoecker, S. (2000). The rise in human trafficking and the role of organized crime. Demokratizatsiya, 8(1), 129-144.
United Nations. (2000). UN Protocol to prevent, suppress, and punish trafficking persons, especially women and children. Article 3.
Vanwesenbeeck, I. (2019). The Making of The Trafficking Problem. Archives of sexual behavior, 48(7), 1961-1967.
Weitzer, R. (2011). Sex trafficking and the sex industry: The need for evidence-based theory and legislation. J. Crim. L. & Criminology, 101, 1337.
---
Are you busy and do not have time to handle your assignment? Are you scared that your paper will not make the grade? Do you have responsibilities that may hinder you from turning in your assignment on time? Are you tired and can barely handle your assignment? Are your grades inconsistent?
Whichever your reason is, it is valid! You can get professional academic help from our service at affordable rates. We have a team of professional academic writers who can handle all your assignments.
Plagiarism free papers
Timely delivery
Any deadline
Skilled, Experienced Native English Writers
Subject-relevant academic writer
Adherence to paper instructions
Ability to tackle bulk assignments
Reasonable prices
24/7 Customer Support
Get superb grades consistently
Online Academic Help With Different Subjects
Literature
Students barely have time to read. We got you! Have your literature essay or book review written without having the hassle of reading the book. You can get your literature paper custom-written for you by our literature specialists.
Finance
Do you struggle with finance? No need to torture yourself if finance is not your cup of tea. You can order your finance paper from our academic writing service and get 100% original work from competent finance experts.
Computer science
Computer science is a tough subject. Fortunately, our computer science experts are up to the match. No need to stress and have sleepless nights. Our academic writers will tackle all your computer science assignments and deliver them on time. Let us handle all your python, java, ruby, JavaScript, php , C+ assignments!
Psychology
While psychology may be an interesting subject, you may lack sufficient time to handle your assignments. Don't despair; by using our academic writing service, you can be assured of perfect grades. Moreover, your grades will be consistent.
Engineering
Engineering is quite a demanding subject. Students face a lot of pressure and barely have enough time to do what they love to do. Our academic writing service got you covered! Our engineering specialists follow the paper instructions and ensure timely delivery of the paper.
Nursing
In the nursing course, you may have difficulties with literature reviews, annotated bibliographies, critical essays, and other assignments. Our nursing assignment writers will offer you professional nursing paper help at low prices.
Sociology
Truth be told, sociology papers can be quite exhausting. Our academic writing service relieves you of fatigue, pressure, and stress. You can relax and have peace of mind as our academic writers handle your sociology assignment.
Business
We take pride in having some of the best business writers in the industry. Our business writers have a lot of experience in the field. They are reliable, and you can be assured of a high-grade paper. They are able to handle business papers of any subject, length, deadline, and difficulty!
Statistics
We boast of having some of the most experienced statistics experts in the industry. Our statistics experts have diverse skills, expertise, and knowledge to handle any kind of assignment. They have access to all kinds of software to get your assignment done.
Law
Writing a law essay may prove to be an insurmountable obstacle, especially when you need to know the peculiarities of the legislative framework. Take advantage of our top-notch law specialists and get superb grades and 100% satisfaction.
What discipline/subjects do you deal in?
We have highlighted some of the most popular subjects we handle above. Those are just a tip of the iceberg. We deal in all academic disciplines since our writers are as diverse. They have been drawn from across all disciplines, and orders are assigned to those writers believed to be the best in the field. In a nutshell, there is no task we cannot handle; all you need to do is place your order with us. As long as your instructions are clear, just trust we shall deliver irrespective of the discipline.
Are your writers competent enough to handle my paper?
Our essay writers are graduates with bachelor's, masters, Ph.D., and doctorate degrees in various subjects. The minimum requirement to be an essay writer with our essay writing service is to have a college degree. All our academic writers have a minimum of two years of academic writing. We have a stringent recruitment process to ensure that we get only the most competent essay writers in the industry. We also ensure that the writers are handsomely compensated for their value. The majority of our writers are native English speakers. As such, the fluency of language and grammar is impeccable.
What if I don't like the paper?
There is a very low likelihood that you won't like the paper.
Reasons being:
When assigning your order, we match the paper's discipline with the writer's field/specialization. Since all our writers are graduates, we match the paper's subject with the field the writer studied. For instance, if it's a nursing paper, only a nursing graduate and writer will handle it. Furthermore, all our writers have academic writing experience and top-notch research skills.
We have a quality assurance that reviews the paper before it gets to you. As such, we ensure that you get a paper that meets the required standard and will most definitely make the grade.
In the event that you don't like your paper:
The writer will revise the paper up to your pleasing. You have unlimited revisions. You simply need to highlight what specifically you don't like about the paper, and the writer will make the amendments. The paper will be revised until you are satisfied. Revisions are free of charge
We will have a different writer write the paper from scratch.
Last resort, if the above does not work, we will refund your money.
Will the professor find out I didn't write the paper myself?
Not at all. All papers are written from scratch. There is no way your tutor or instructor will realize that you did not write the paper yourself. In fact, we recommend using our assignment help services for consistent results.
What if the paper is plagiarized?
We check all papers for plagiarism before we submit them. We use powerful plagiarism checking software such as SafeAssign, LopesWrite, and Turnitin. We also upload the plagiarism report so that you can review it. We understand that plagiarism is academic suicide. We would not take the risk of submitting plagiarized work and jeopardize your academic journey. Furthermore, we do not sell or use prewritten papers, and each paper is written from scratch.
When will I get my paper?
You determine when you get the paper by setting the deadline when placing the order. All papers are delivered within the deadline. We are well aware that we operate in a time-sensitive industry. As such, we have laid out strategies to ensure that the client receives the paper on time and they never miss the deadline. We understand that papers that are submitted late have some points deducted. We do not want you to miss any points due to late submission. We work on beating deadlines by huge margins in order to ensure that you have ample time to review the paper before you submit it.
Will anyone find out that I used your services?
We have a privacy and confidentiality policy that guides our work. We NEVER share any customer information with third parties. Noone will ever know that you used our assignment help services. It's only between you and us. We are bound by our policies to protect the customer's identity and information. All your information, such as your names, phone number, email, order information, and so on, are protected. We have robust security systems that ensure that your data is protected. Hacking our systems is close to impossible, and it has never happened.
How our Assignment  Help Service Works
You fill all the paper instructions in the order form. Make sure you include all the helpful materials so that our academic writers can deliver the perfect paper. It will also help to eliminate unnecessary revisions.
2.      Pay for the order
Proceed to pay for the paper so that it can be assigned to one of our expert academic writers. The paper subject is matched with the writer's area of specialization.
3.      Track the progress
You communicate with the writer and know about the progress of the paper. The client can ask the writer for drafts of the paper. The client can upload extra material and include additional instructions from the lecturer. Receive a paper.
4.      Download the paper
The paper is sent to your email and uploaded to your personal account. You also get a plagiarism report attached to your paper.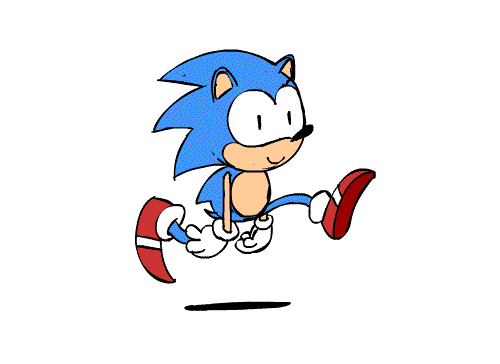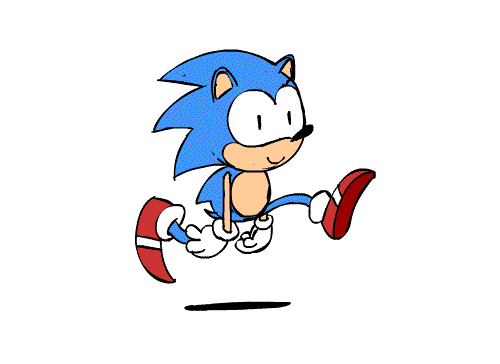 PLACE THIS ORDER OR A SIMILAR ORDER WITH US TODAY AND GET A PERFECT SCORE!!!
---