In health and social care services, quality is an essential component and a concept with many different interpretations and perspectives. It is important to both users of health and social care services and external stakeholders. While completing this unit I have gained knowledge of these differing perspectives and considered ways in which health and care service quality may he improved. I have tried to explore the requirements of external regulators and compare them with the expectations of those who use services. I have also learnt about few methods that can be used to assess different quality perspectives, and develop the ability to evaluate these methods against service objectives. I have also focussed on concepts of managing service quality with an aim of achieving continuous improvement and exceeding minimum standards. I have made a sincere attempt to understand strategies for achieving quality in health and social care services. By completing this unit, I sincerely hope that I have learnt basics of as to how to evaluate systems, policies and procedures in health and social care services. I have learnt about methodologies for evaluating health and social care service quality.
TASK 1
Stakeholders are essential in health and social care regarding quality; discuss analysing the role of external agencies in setting standards. (1.1; 1.2)
Stakeholder as one who is involved in or affected by a course of action. Patients are part of the stakeholder group that both pays for our health care system and are the end-user of it. The interests of health care organizations, medical professionals and other health care providers are represented through various government bodies, professional organizations and labour unions.
We must try and understand quality considering the perspectives of staff and also perspectives of those who use services. Quality might have the same outcome but opinions of the health and social care staff and the patients might be quite different.
In simple terms, quality is fitness for purpose. Quality is about meeting the service users requirements. If quality is about meeting service users requirements, it is important to discover what these requirements are. If we provide services with extras that service users dont want, we will not be adding quality.
Stakeholders can be the external agencies eg Care Quality Commission; Supporting People; National Institute for Clinical Excellence; Health Service Commissioners; local authorities; users of services eg direct users of services, families, carers; professionals; managers; support workers.
There are many organisations in the UK known as health and social care regulators. Each organisation oversees one or more of the health and social care professions by regulating individual professionals across the UK. These organisations, also known as regulators, were set up to protect the public so that whenever you see a health or social care professional, whether private or in the NHS, you can be sure they meet the standards set by the relevant regulator.
To practise profession in health and social care, people must be registered with the relevant regulator. If they are not registered and still practise, then they are breaking the law and they may be prosecuted. These registers are made up of only those professionals who have demonstrated that they have met the standards set.
These registers are open to the public. So if you want to check your professional is registered, you can do this either online or by calling the relevant organisation.
In health and social care, professionals, clinicians and others, whose work is informed by traditional bodies of knowledge, are increasingly aware of the need for continuous personal development. High- quality services cannot be sustained unless health and care staff are consistently engaged in learning, individually and together.
All care services need to work to standards and have a system for measuring that they are meeting standards. The health care system has audits which check that services meet quality standards, while social services have inspection units which register and inspect services. Standards are influenced by laws, subsequent regulations, codes of conduct and values.
All organisations such as homes, day centres or community services, need a system to monitor how effectively services are being delivered and whether service users are having their needs met. Organisations may have their own quality monitoring systems. At a local level, quality assurance groups may seek to clarify, prioritise or set standards.
Different parts of the system and external agencies need to work together, as part of a culture of open and honest cooperation, to identify potential or actual serious quality failures and take corrective action in the interests of protecting patients.
Explain what the potential impacts of not appropriately managing quality in health and social care settings might be? (1.3)
If quality in health and social care settings is not appropriately managed, this could lead to serious consequences. It could lead to inability to improve the health and social well-being of people in the area for which they are responsible; Planning and commissioning health and social care will be unable to meet the needs of people in that area. It will cause inability to secure the delivery to people in an area of health and social care that is safe, efficient, co-ordinated and cost-effective. Also the availability and quality of health and social care in that area will deteriorate. The development of standards, guidance and strategic targets will be stagnant. This would mean that local targets will not be achieved. It would mean that patient satisfaction will diminish and targets and expectations will not be met.
Obviously, if the quality is inappropriately managed, it would have a significant impact on all three basic criteria. It would lead to poor clinical effectiveness. Safety of the patient ill not be guaranteed and this would lead to poor outcome in terms of patient experiences.
Where the regulatory bodies find that providers are not meeting the standards, they require them to improve and has a range of enforcement powers they can use. These powers include warning notices, penalties, suspension or restriction of a providers activities, or in extreme cases, cancellation of a providers registration which effectively means closure of a service.
Providers who train healthcare professionals also have a responsibility to deliver training in a safe and effective way in line with the standards set by the professional regulators. The professional regulators have an interest where the quality of training may put patients at risk.
I. What are the major quality issues that were identified in the last State of Social Care (CSCI, 2009) standards report? What might be the implications for service users? (2.1)
CSCIs report, The State of Social Care in England 2009, concludes that services do not meet the expectations. The report is believed to highlight that social care services are struggling to meet peoples needs. Fewer people are receiving the care they need to enable them to live independent lives in their own homes. It is all so understood that the report will say there are continuing and chronic difficulties in recruitment and retention of staff throughout the whole care sector.
People, whether they pay for their care or are publicly funded, are not always getting the individualised help that they need to make decisions about their support which in the long term can be costly to individuals, family carers, councils and the NHS.
People are not always getting quality personalised support, particularly those with multiple and complex needs, some of whom may have little, if any, choice about their care. There are concerns about people who are lost to the system because they are ineligible for publicly funded support or are self-funders.
There is an increased demand and resources are limited which is putting a lot of pressure. The report states that people who have complex needs are not getting personalised care. It notes excellent examples of people receiving the support they need but adds that too many people are not getting the right amount of personalised care.
Many people do not get the information, advice or support they need to help them make informed choices about their care.
Implications for service users:
Poor quality service can disrupt funding, damage the reputation of organisations and individuals and lead to inappropriate planning decisions.
Improving quality improves patient care and value for money.
It is important to improve quality because it will lead to preventing ill health and provide patient-centred care. It will also help to manage increasing demand across all programmes of care and to tackle health inequalities. Improved quality will lead to deliver a high-quality.
People who would be affected the most because of poor quality will be mainly the older population, people with long-term conditions, people with a physical disability, maternity and child health, family and child care people using mental health services, people with a learning disability acute care and palliative and end of life care.
There are many different approaches to understanding quality. Describe any three approaches of your choice highlight a particular strength of each approach.
Different understandings of quality:
A common quote is: Some things are better than others; that is, they have more quality. It is a grade of goodness or excellence. Quality therefore means free from defects. In my opinion, quality means patients satisfaction.
After reading and learning more about quality, I have realised that quality can be understood with variour approaches. It can be measure in terms of the exceptional (highest standards) or in terms of conformity to standards. It can also be described as fitness for purpose, as effectiveness in achieving institutional goals; and as meeting patients needs.
Quality as exceptionality
This is the more traditional concept of quality. It is associated with the idea of providing a service that is distinctive and special, and which confers status on the owner or user.
Many institutions emphasise that health and social care must have exceptional standards. However, it is not possible for the agency to condemn all other institutions. This approach is not always possible.
Quality as conformance to standards
The word standard is used to or expectations. As long as an institution meets the pre-determined standards, it can be considered a quality institution fit for a particular status. This is the approach followed by most regulatory bodies for ensuring that institutions or programmes meet certain threshold levels.
Quality as fitness for purpose
This approach has the following questions Who will determine the purpose? and What are appropriate purposes?. The answers to these questions depend on the context in which quality is viewed. The purposes may be determined by the institution itself, by the government, or by a group of stakeholders.
Quality as effectiveness in achieving institutional goals
In this approach, a high quality institution is one that clearly states its mission (purpose) and is efficient in achieving it. This approach may raise issues such as the way in which the institution might set its goals (high, moderate or low), and how appropriate those goals could be.
Quality as meeting customers stated or implied needs
This is also a variation of the fitness-for-purpose approach. This is where the purpose is customer needs and satisfaction. Quality therefore corresponds to the satisfaction of the patients.
Which approach to quality (you may choose one that isnt above) do you feel is more often used by providers of health and social care services users and why do you think that this is the case? (2.2)
Standards-based understanding of quality
In my view, I think health and social care providers use an approach which is conformance to the standards. Many regulatory bodies set goals and aims for a particular healthcare setting and the organisation works hard to achieve these goals.
Implementing quality needs planning. There should be policies and procedures. Government should set some targets. An audit can be an excellent tool to check if appropriate quality of care is being delivered. There should be constant monitoring and review should take place at regular intervals. Good communication is the key to implement good quality. Proper information should be shared especially when shifts finish, hand over should be done adequately. We all should be open and ready for adapting to change.
Standards: minimum standards or best practice should be the goal or certain benchmarks should be set. We must have measurable performance indicators. All health and social care settings should have codes of practice. There should be legislation in place which could either be local, national or European legislation.
In the standards-based understanding of quality, health and social care institutions must demonstrate their quality against a set of pre-determined standards. These standards will set a threshold level of quality.
However, quality assurance today has changed. While in the past quantitative criteria was enough to demonstrate that a standard had been met, more qualitative criteria is now incorporated and institutions may thus be able to more easily maintain their individuality.
IV Suggest the potential barriers to delivering quality at this scheme and other health and social care services (2.3)
There are a number of barriers to improving quality. It could be due to lack of proper implementation of documented procedures. There is a lack of incentives to change traditional ways of providing care. Also a lack of a patient-centered culture and values. One of the biggest problem is lack of relevant training and support. Also we dont have enough expertise in interpreting survey data. Sometimes it is just the resistance to change which can be quite difficult to overcome.
We shall discuss relative impact of a range of potential barriers. The biggest constraint is the time available to focus on improving the quality of services, followed by a lack of leadership.
People need to be identified, trained and supported to provide leadership and commitment.
Lack of leadership in delivering quality is an important barrier.
Training if not received properly could lead to poor quality in health and social care. We know there could be few health and social care workers who received no training, few who were trained in all the identified areas of quality, some who had been trained in only one area (predominantly clinical governance and audit) and the remainder received an inconsistent mix of training in different areas. A consistent package of core training in all facets of quality is needed for all NHS staff.
Staff must be rewarded through the appraisal process, this could lead to a morale boost and lead to better quality of work.
How does legislation (relating to quality) impact on the delivery of quality in health and social care service(s) offered in England and Wales? (3.1)
Rules and regulations must be followed because safety depends on them. They usually come from one of two sources as they may be local and designed by the employer or they may have been designed by the government. Hospitals have their own policies and they also follow rules set by the NHS and the government. Wherever they come from, it is important that they are followed as they are put in place for the good of everyone.
One of the main sets of rules and regulations is The Health and Safety at Work Act 1974. This act provides the basis of health and safety law. It places general duties on all people at work, including employers and employees.
All places of employment are subject to health and safety law. Employers must have relevant policies in place. These must be designed for health and social care so that all of the staff can follow them and comply with the safety laws. Most care establishments have the following policies like fire policy, lifting policy and hazardous waste policy. When running or managing a care service and carrying on a regulated activity there are certain things you have to do by law. Though the legislation should be used as guidance only, and is not legal advice.
Another important act is Health and Social Care Act 2008. The Health and Social Care Act 2008 established the Care Quality Commission as the regulator of all health and adult social care services. It is important to be aware of all the up to date provisions.
We should try to describe quality and safety from the perspective of people who use services and place them at the centre of the registration system. It is important that anyone registered to provide or manage a regulated activity is aware of the guidance that has been produced. It is very important to be aware of the legal side of things so that we can ensure the safety of patients and also ourselves.
Identify other factors that might influence the achievement of quality in health and social care services (3.2)
How to deliver high-quality healthcare in the most efficient manner possible is the question that is very important. In my opinion, healthcare delivery should be clinically effective, focusing on treatment outcomes, including survival rates, symptoms, complications and patient-reported outcomes. In my view, health and social care must be safe: avoiding harm, looking after people in clean, safe environments, and reporting any medical errors or adverse events.
One main goal should be ensuring that healthcare is available to all according to need and avoiding financial barriers that prevent access to necessary care.
It is important that health and social care is efficient: paying attention to value for money, avoidance of unnecessary interventions, and careful use of limited resources. Health and social care should be responsive: providing personalized, patient-centred care, delivered with compassion, dignity and respect; measuring, analysing and improving patients experience and satisfaction.
How can health and social care workers ensure their knowledge base is up to date and that their work is of a quality standard and what role and responsibilities do health and social care service providers have in relation to this. (3.3)
As health care or social care workers, we must endeavour to keep our knowledge base up to date and ensure that our work is of quality standard. Ideal care workers will go out of their way for patients, they try to understand what its like for the service user and carer; they are happy and interested in their work and knowledgeable about their jobs and are always ready to help. Good communication is the key.
We must attend seminars, meetings, group discussions and do online studying along with regular text bok reading. Group discussions and team work will help us to realise the gaps in our knowledge.
Care workers should have knowledge of services and legislation relevant to users and carers needs. They must know about the benefit system and sources of funding, or who to refer to if they dont. It is of utmost importance that they know when and whom to ask for extra help. Health and social care workers should know about the people they are caring for. They should be familiar with the roles of other people in relation to meeting service user and carer need.
Health and social care workers must understand their limitations and have . It is recommended that care workers review their learning over the previous 12 months, and set their development objectives for the coming year. Reflecting on the past and planning for the future in this way makes your development more methodical and easier to measure. Care workers may already be doing this as part of their development review with an employer.
CPD is a personal commitment to keeping our professional knowledge up to date and improving our capabilities. It focuses on what we learn and how we develop throughout your career.
As a professional, we have a responsibility to keep our skills and knowledge up to date. CPD helps us turn that accountability into a positive opportunity to identify and achieve our own career objectives. CPD is an opportunity to do ourselves some good; the nature and scale of the benefit depends entirely on us.
I. Identify method used to assess quality, evaluate the method with two more methods of your choice (one external and internal (4.1)
Measuring the quality of health care has become a major concern for funders and providers of health services in recent decades. One of the ways in which quality of care is currently assessed is by taking routinely collected data and analysing that data. The use of routine data has many advantages but there are also some important pitfalls.
The Measurement of Quality:
Methods for assessing quality can be various. We could use questionnaires, focus groups, structured and semi-structured interviews, panels, complaints procedures, feedback forms and road shows.
Nice questionnaires should be prepared which should be given to the patients to fill in their own time. This could give us a fair and honest opinion about our services. Small focus groups and interviews can also be a good technique. To achieve good levels of quality service, we must have complaints procedures in place. Feedback forms could be an excellent measure for quality of any service provided. This could also prove beneficial in improving the quality by acting upon any suggestions made by the patients.
Scientific methods of measurement are increasingly necessary. Evaluation requires good methods in order for the resulting data to be useful. Further, data from evaluations are being used to create significant change within organizations, so faulty data based on inaccurate measurement methods carry a great risk.
Quality will not be improved simply as a result of inspection. It must be built into the people and the processes carrying out the work of the organization. In health and social care setting we must all define quality, measure its achievement, and create innovations to constantly improve. This requires active involvement of all within the organization, from the mailroom to the boardroom. Visible, supportive leadership is essential.
II. If quality is about meeting customers or service users requirements, it is important to discover what these requirements are (Martin and Henderson, 2001 p. 178)
Quality is most easily recognised in its absence and many public perceptions of healthcare are based upon measuring the absence of quality for example, waiting times, waiting list sizes, even illness itself are all measurements of the absence of quality.
The client/patient: the client/patients view of the quality of their experience will depend upon two factors: a successful outcome and a positive experience before, during and after treatment. However, some procedures which may be deemed clinically desirable to maximise the probability of a successful outcome may be highly uncomfortable and inconvenient for the patient.
Increasingly, the separation between these aspects is being questioned as it is recognised that clinical outcomes are influenced by a patients general state of well-being. This increases the need to take account of what has been traditionally considered as non-clinical aspects of care.
Service quality is more difficult for patients to evaluate than goods quality. A patients assessment of the quality of health care services is more complex and difficult for them as well.
Patients do not evaluate service quality solely on the outcome of a service; they also consider the process of service delivery. The antibiotics may have resolved the throat infection, but if discourtesy and an uncaring attitude marked the patients interaction with the provider, the perception may well be poor service quality.
The patient defines the only criteria that count in evaluating service quality. Only patients can judge service quality; all other judgments are irrelevant. Patients requirements, in my opinion, are:
Access:approachability and ease of contact.
Communication:keeping patients informed in language they can understand. Listening to them is equally important. Less use of of medical jargon.
Competence:possession of the required skills and knowledge to perform the service.
Courtesy:politeness, respect, consideration, and friendliness of health and social care worker. Credibility: trustworthiness, believability, and honesty of the service provider.
Reliability:the ability to perform the promised service dependably and accurately.
Responsiveness:the willingness to help patients and to provide prompt service.
Security:freedom from danger, risk, or doubt.
Understanding of the needs of a patient:making the effort to know patients and their needs.
III. Service user involvement has become a buzzword in policy aimed at achieving quality. Discussstrategies used to involve service users and their effectiveness.(4.2)
Service user involvement is a two way process that involves both service users and their service provider in the sharing of ideas, where service users are able to influence decisions and take part in what is happening
Patients, carers, parents and advocates of the sick and vulnerable should have input into the kind of health service we have. They should be consulted about changes to services, and they should be involved in the design of those services. They should help to set the standards by which services are judged, and help to assess whether a particular aspect of the service meets those standards. At every stage, the users of the health service should be offered the opportunity to play an active part in developing, delivering and evaluating their service.Involvement can be achieved by using the following methods.
Information sharing
This may include letters, posters, newsletters, videos, tapes, text messages and forums.
Listening
This may include: one to one interviews, group interviews, focus groups, and service user meetings, one off events, questionnaires and workshops
Consultation
This may include: one to one interviews, group interviews, focus groups, questionnaires, one off specific focused events, workshops, and video or drama events.
Participation
This may include: user panels focused on specific topics, resident groups, inclusion in organising events, videos and other media to give information to other service users.
Patients should be involved in making decisions about their own health care. They should be actively involved in co-designing services, redesigning services, developing services or change management. The government should be undertaking peer education and support. More patients should be taking part in research. These strategies could be used to involve service users.
---
Are you busy and do not have time to handle your assignment? Are you scared that your paper will not make the grade? Do you have responsibilities that may hinder you from turning in your assignment on time? Are you tired and can barely handle your assignment? Are your grades inconsistent?
Whichever your reason is, it is valid! You can get professional academic help from our service at affordable rates. We have a team of professional academic writers who can handle all your assignments.
Plagiarism free papers
Timely delivery
Any deadline
Skilled, Experienced Native English Writers
Subject-relevant academic writer
Adherence to paper instructions
Ability to tackle bulk assignments
Reasonable prices
24/7 Customer Support
Get superb grades consistently
Online Academic Help With Different Subjects
Literature
Students barely have time to read. We got you! Have your literature essay or book review written without having the hassle of reading the book. You can get your literature paper custom-written for you by our literature specialists.
Finance
Do you struggle with finance? No need to torture yourself if finance is not your cup of tea. You can order your finance paper from our academic writing service and get 100% original work from competent finance experts.
Computer science
Computer science is a tough subject. Fortunately, our computer science experts are up to the match. No need to stress and have sleepless nights. Our academic writers will tackle all your computer science assignments and deliver them on time. Let us handle all your python, java, ruby, JavaScript, php , C+ assignments!
Psychology
While psychology may be an interesting subject, you may lack sufficient time to handle your assignments. Don't despair; by using our academic writing service, you can be assured of perfect grades. Moreover, your grades will be consistent.
Engineering
Engineering is quite a demanding subject. Students face a lot of pressure and barely have enough time to do what they love to do. Our academic writing service got you covered! Our engineering specialists follow the paper instructions and ensure timely delivery of the paper.
Nursing
In the nursing course, you may have difficulties with literature reviews, annotated bibliographies, critical essays, and other assignments. Our nursing assignment writers will offer you professional nursing paper help at low prices.
Sociology
Truth be told, sociology papers can be quite exhausting. Our academic writing service relieves you of fatigue, pressure, and stress. You can relax and have peace of mind as our academic writers handle your sociology assignment.
Business
We take pride in having some of the best business writers in the industry. Our business writers have a lot of experience in the field. They are reliable, and you can be assured of a high-grade paper. They are able to handle business papers of any subject, length, deadline, and difficulty!
Statistics
We boast of having some of the most experienced statistics experts in the industry. Our statistics experts have diverse skills, expertise, and knowledge to handle any kind of assignment. They have access to all kinds of software to get your assignment done.
Law
Writing a law essay may prove to be an insurmountable obstacle, especially when you need to know the peculiarities of the legislative framework. Take advantage of our top-notch law specialists and get superb grades and 100% satisfaction.
What discipline/subjects do you deal in?
We have highlighted some of the most popular subjects we handle above. Those are just a tip of the iceberg. We deal in all academic disciplines since our writers are as diverse. They have been drawn from across all disciplines, and orders are assigned to those writers believed to be the best in the field. In a nutshell, there is no task we cannot handle; all you need to do is place your order with us. As long as your instructions are clear, just trust we shall deliver irrespective of the discipline.
Are your writers competent enough to handle my paper?
Our essay writers are graduates with bachelor's, masters, Ph.D., and doctorate degrees in various subjects. The minimum requirement to be an essay writer with our essay writing service is to have a college degree. All our academic writers have a minimum of two years of academic writing. We have a stringent recruitment process to ensure that we get only the most competent essay writers in the industry. We also ensure that the writers are handsomely compensated for their value. The majority of our writers are native English speakers. As such, the fluency of language and grammar is impeccable.
What if I don't like the paper?
There is a very low likelihood that you won't like the paper.
Reasons being:
When assigning your order, we match the paper's discipline with the writer's field/specialization. Since all our writers are graduates, we match the paper's subject with the field the writer studied. For instance, if it's a nursing paper, only a nursing graduate and writer will handle it. Furthermore, all our writers have academic writing experience and top-notch research skills.
We have a quality assurance that reviews the paper before it gets to you. As such, we ensure that you get a paper that meets the required standard and will most definitely make the grade.
In the event that you don't like your paper:
The writer will revise the paper up to your pleasing. You have unlimited revisions. You simply need to highlight what specifically you don't like about the paper, and the writer will make the amendments. The paper will be revised until you are satisfied. Revisions are free of charge
We will have a different writer write the paper from scratch.
Last resort, if the above does not work, we will refund your money.
Will the professor find out I didn't write the paper myself?
Not at all. All papers are written from scratch. There is no way your tutor or instructor will realize that you did not write the paper yourself. In fact, we recommend using our assignment help services for consistent results.
What if the paper is plagiarized?
We check all papers for plagiarism before we submit them. We use powerful plagiarism checking software such as SafeAssign, LopesWrite, and Turnitin. We also upload the plagiarism report so that you can review it. We understand that plagiarism is academic suicide. We would not take the risk of submitting plagiarized work and jeopardize your academic journey. Furthermore, we do not sell or use prewritten papers, and each paper is written from scratch.
When will I get my paper?
You determine when you get the paper by setting the deadline when placing the order. All papers are delivered within the deadline. We are well aware that we operate in a time-sensitive industry. As such, we have laid out strategies to ensure that the client receives the paper on time and they never miss the deadline. We understand that papers that are submitted late have some points deducted. We do not want you to miss any points due to late submission. We work on beating deadlines by huge margins in order to ensure that you have ample time to review the paper before you submit it.
Will anyone find out that I used your services?
We have a privacy and confidentiality policy that guides our work. We NEVER share any customer information with third parties. Noone will ever know that you used our assignment help services. It's only between you and us. We are bound by our policies to protect the customer's identity and information. All your information, such as your names, phone number, email, order information, and so on, are protected. We have robust security systems that ensure that your data is protected. Hacking our systems is close to impossible, and it has never happened.
How our Assignment  Help Service Works
You fill all the paper instructions in the order form. Make sure you include all the helpful materials so that our academic writers can deliver the perfect paper. It will also help to eliminate unnecessary revisions.
2.      Pay for the order
Proceed to pay for the paper so that it can be assigned to one of our expert academic writers. The paper subject is matched with the writer's area of specialization.
3.      Track the progress
You communicate with the writer and know about the progress of the paper. The client can ask the writer for drafts of the paper. The client can upload extra material and include additional instructions from the lecturer. Receive a paper.
4.      Download the paper
The paper is sent to your email and uploaded to your personal account. You also get a plagiarism report attached to your paper.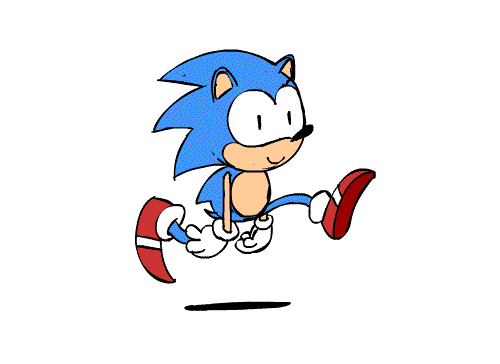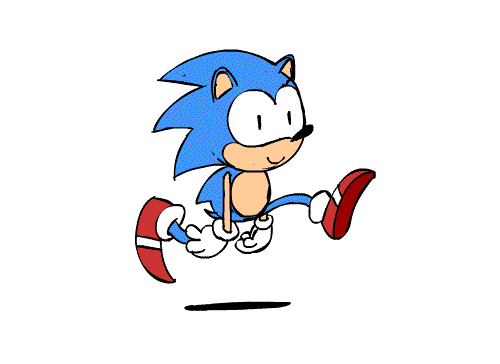 PLACE THIS ORDER OR A SIMILAR ORDER WITH US TODAY AND GET A PERFECT SCORE!!!
---