service encounters from your own perspective as a customer and as a services marketing manager. Part one will consist of examination of an organization that provided the worst service of any organization ever encountered by recognizing the concepts of service marketing from the appropriate chapters of the prescribed text, and Part two will be comprised of an account of an organization doing an excellent overall job by applying services marketing concepts recognized.
Bad Service Organization
AT&T undoubtedly has provided the worst service ever encountered by the writer of this work. The company advertised a bundled package that included a home phone and broadband internet service along with mobile phone service. The company failed to inform the customer that the area in which they resided did not have Broadband service and sold the customer the bundled package at a set price. When the customer received the mobile telephone, the customer soon realized that the phone was not activated and learned upon contacting AT&T that the customer would have to place a $400.00 deposit in order to activate the phone. The customer wondered how then that they had been sold a bundled package for $80.00 per month that in reality included nothing more than home phone service. Added to these facts, the company required the customer to remain with a two-year contract and when the customer requested dialup internet service this amount was added to the customer's billing resulting in a $95.00 per month bill for nothing more than a home phone and dialup internet service. In addition to the problems already stated, the customer resides in a rural area and the phone lines on a regular basis were out or may as well have been out due to water in the lines.
Defining Service & Service Quality
In order to examine the service of an organization it is first critical to understand what service means. Services are reported to be "deeds, processes, and performances." (Frei, 2008, p.5) The work of Frei (2008) states that there are four areas that there are four things a service business must get right. The first of these four is stated to be "The Offering" as the challenge of service-business management "begins with design. A service business is such that cannot remain in business long "if the offering itself is fatally flawed. It must effectively meet the needs and desires of an attractive group of customers." (Frei, 2008, p.4) Stated secondly, is the "funding mechanism" and specifically stated is that excellence "comes at a cost, and the cost must ultimately be covered. With a tangible product, a company's mechanism for funding superior performance is usually relatively simple: the price tag." (Frei, 2008, p.4)
(1) The Offering — Which services attributes does the firm target for excellence and which ones does it compromise in order to achieve excellence in other areas? How do the service attributes match up with customer priorities?
(2) The Funding Mechanism — Are customers paying as palatably as possible and can operational benefits be realized from service features? Are there longer-term benefits to current service features? Are customers happily choosing to perform work or just trying to avoid more-miserable alternatives?
(3) The Employee Management System — What makes employees reasonably able to produce excellent and what makes them reasonably motivated to produce evidence? Are jobs designed in a realistic manner given the selection, training and motivation challenges?
(4) The Customer Management System — Which customers are being incorporated into the business operations? What is their job design? What has been done to ensure they have the skills to do the job? What has been done to ensure they want to do the job? How will gaps in performance be managed? (Frei, 2008, p.5)
It is related that only customers "who forfeit the extra cash can avail themselves of the premium offering. In a service business, developing a way to fund excellence can be more complicated. Many times, pricing is not transaction-based but involves the bundling of various elements of value or entails some kind of subscription, such as a monthly fee. In these cases, buyers can extract uneven amounts of value for their money. Indeed, even nonbuyers may derive value in certain service environments." (Frei, 2008, p.4) It may be that the buyer manages to "extract uneven amounts of value for their money. Indeed, even nonbuyers may derive value in certain service environments. For example, a shopper might spend time learning from a knowledgeable salesperson, only to leave the store empty-handed." (Frei, 2008, p.4)
Therefore, in the service environment it is necessary that management give consideration to "how excellence will be paid for. There must be a funding mechanism in place to allow the company to outshine competitors in the attributes it has chosen." (Frei, 2008, p.4) The funding mechanism is reported to take four basic forms:
(1) charge the customer in a palatable way;
(2) create a win-win between operational savings and value-added services;
(3) spend now to save later; and (4) have the customer do the work. (Frei, 2008, p.5)
It is reported that the traditional approach to funding something of value "is simply to have the customer pay for it, but often it is possible to make the form that payment takes less objectionable to customers. For example, it is reported that a "large part of Starbuck's appeal is that a customer can linger almost indefinitely in a coffeehouse setting. It's unthinkable that Starbucks would place meters next to its overstuffed chairs, a better way to fund the atmosphere is to charge more for the coffee." (Frei, 2008, p.5)
In regards to the creation of a win-win between operational savings and value-added services it is stated that smart management teams "discover ways to enhance the customer experience even while spending less. Many of these innovations provide only a temporary competitive advantage, as they are quickly recognized and copied. Some are surprisingly durable however." (Frei, 2008, p.5) The example stated is the "immediate-response service provided by Progressive Casualty Insurance. When someone insured by Progressive is involved in an auto accident, the company immediately sends out a van to assist that person and to assess the damage on the spot — often arriving on the scene before the police or tow trucks. Customers love this level of responsiveness and give the company high marks for service." (Frei, 2008, p.5)
The question remains whether customer would in the future pay more for insurance premiums however, it is stated that this is not likely since people are "pathologically price sensitive about car insurance and almost never select anything but the rock-bottom quote. The key to Progressive's ability to fund this service is the cost savings it ultimately yields. Normally insurance providers are subject to fraud, with criminals making claims for accidents that were staged or never happened. Because of these and other types of disputed claims, ?rms also incur high legal fees — which, combined with the other costs of fraud, add up to some $15 out of every $100 in insurance premiums across the industry." (Frei, 2008, p.6) It is reported that Progressive has seen costs in both categories fall and that sending a company representative to the scene has in reality paid for itself.
In regards to spending now and saving later it is stated that it is "possible, if somewhat painful to make operational investments that will pay off eventually by reducing customers' need for auxiliary service in the future." (Frei, 2008, p.6) Stated as an example is the decision of Intuit to provide free customer support, "in defiance of the software industry norm." (Frei, 2008, p.6) It is costly to staff call centers due to the "combination of technical knowledge and sociability required to field inquiries effectively." (Frei, 2008, p.6) Customers are stated to be uneven in their need for information technology and this results in the obvious conclusion that customers should be charged for support. (Frei, 2008, p.6) In regards to having the customer do the work it is stated that another type of funding mechanism for enhanced service "puts the cost back in the customer's court, but in the form of labor." (Frei, 2008, p.6)
What Could AT&T Have Done Different?
AT&T should most certainly provide its employees with more training on marketing of bundled services and furthermore, the company should make provisions for changes in contracts for customers who have erroneously, at the behest of employees of AT&T, purchased a bundled service that has services in the bundle unavailable in the area or region of the customer. Finally, AT&T should carefully examine its bundled packages marketing offerings and how these are marketed to ensure that customers are not targeted for bundled service advertising in areas that do not have all of the services available included in the bundles.
Part Two — Good Service Organization
While it has not always been the case, HughesNet Satellite Internet Service provider has provided excellent customer service in recent months. The reason for this claim is that the company has provided 24-hour customer service and has provided real results to technical problems experienced by their customers. Management has taken specific actions to provide such good service and this includes immediate resolution to billing errors, immediate resolution to technical problems, and credits and discounts to customers experiencing technical problems.
The work of Mishra (2010) entitled "Internal Marketing — A Tool to Harness Employee's Power in Service Organizations in India" reports that customer service 'is one of the most crucial aspects of an organization's competitive advantage and it is the critical element which internal marketing (IM) influences, whatever business or industry the organization operates. Internal marketing is reported as "based on the notion of communicating with internal markets and treating employees like customers." (p.1)
Implementation of an internal market plan helps in "educating, stimulating, guiding, and leading workforce to higher levels of performance and gratification." (Mishra, 2010, p.1) Employees are reported as the backbone of any business success creating the need for employees to be "educated, motivated, and maintained in organization at all cost to support the organization to be globally competitive." (Mishra, 2010, p.1) Mishra additionally reports "The increasing recognition of the importance of the employees' role in the service industry has led service organizations to adopt Internal Marketing (IM) and hence, treat their employees as internal customers. The approach basically inverts the organizational pyramid and puts customers on top and divides the employees into two categories, viz., (i) those who serve customers and (ii) those who serve those serving the external customers." (2010, p.1)
Internal marketing is reported as:
"a means of involving staff at all levels in effective marketing programs by enabling them to understand their role within the marketing process. Internal marketing programs consist of training and staff development, effective internal communications and integration schemes, de-signed to enhance knowledge and understanding of the overall marketing orientation within the organization. Internal marketing encompasses a number of elements, all of which help contribute towards enhanced customer service and a greater degree of marketing orientation within the organization. Service orientation has become a key source of competitive advantage and only a 'service attitude' among staff can lead to the delivery of outstanding customer service and increased market share. The internal marketing concept has been developed largely within the context of services marketing; however, internal marketing is now becoming more and more important to all organizations striving for marketing success." (Mishra, 2010, p.2)
HughesNet has not always delivered excellent customer service, in fact, only a year ago their customer service was shoddy, ineffective and slow. For many individuals living in rural areas of the United States, HughesNet is however, the only option if individuals need high-speed internet service. Customer of HughesNet had finally said enough is enough and embarked on a class action lawsuit, which the customers of HughesNet won. Apparently, this has made an impression on HughesNet as their service is now quick to resolve any problems, friendly while doing so, and of the nature that is earning them a name as a company that delivers great service.
Summary and Conclusion
The stated objective of this essay was to conduct evaluation of two critical aspects of two distinct service encounters from your own perspective as a customer and as a services marketing manager. Part one examined AT&T, a company experienced as providing very poor service. AT&T failed miserably in that their salesperson was not educated nor trained in marketing and selling bundled packages to consumers and sold an erroneous package to a consumer overcharging them and binding them in a 2-year contract for services that were not available in the area where the consumer resided. Marketing principles were reviewed and a determination made that AT&T needs to better educate and train their salespeople about marketing and selling bundled service packages.
Part Two of this study examined HughesNet Satellite Internet and how their very shoddy, slow and ineffective service delivery has been transformed to quick, effective and friendly resolution of problems experienced by their customers. Literature has been reviewed in this study relating to marketing principles and practices that result in effective service delivery for the organization.
Many times companies such as AT&T believe that they are focusing on their customer and the satisfaction of the customer through delivery of service. However, AT&T, just as other companies in today's business environment has failed to invest in the number 1 customer and that customer is the employee of AT&T. Without the proper training and education to provide excellent service to customers the internal customers or the employees of AT&T and other companies is a failed endeavor.
The work of Frei (2008) has informed this study that there are four primary consideration in service delivery including; (1) the offering or what the company targets for service excellence and what is neglected as well as how the emphasis reflects the priorities of customers; (2) the funding mechanism; (3) the employee management system in terms of the resources dedicated to employee excellence in service delivery; and (4) The Customer Management System or what is being done to incorporate customer service and business operations.
Mishra (2010) has informed this study internal marketing plans are critical in educating, guiding, leading and stimulating the organization's employees to performance and gratification that are on a higher level. Mishra stresses the need for investing in internal customers or company employees if the business intends to succeed.
Service Model
One service model that assists the company in provision of excellent service is the FOX IT Service Delivery Model. It is reported that the approach is one that is standardized and one that includes all aspects of service management. The core elements of service management are stated to include: (1) service strategy that makes provision of "advice and guidance on the design, development and implementation of service management "both as an operational capability and within an organization but also how to use that capability as a strategic asset" (FOX IT, 2012); (2) Service Design — this stage of the lifecycle begins with "a set of new or changed business requirements and ends with the development of a solution designed to meet the documented needs of the business" (FOX IT, 2012); (3) service transition — this stage of the lifecycle provides guidance on "ensuring that the introduction, deployment, transfers and decommissioning of new or changed services is consistently well managed. Service Transition ensures that the transition processes are streamlined, effective, and efficient so that the risks relating to the service in transition are minimized. The Service Transition stage of the lifecycle receives input from the Service Design stage and provides output to the Service Operation stage (FOX IT, 2012); (4) Service Operation – Service Operation is responsible for all aspects of managing the day-to-day operation of services, ensuring that processes and activities are operated (and continue to be operated) on a 'business as usual' basis. Its key purpose is to coordinate and perform the processes and activities that support the delivery of the services at the levels defined in the relevant Service Level Agreements. The scope of Service Operation covers the services, the service management processes, the underpinning technology used to deliver those services – and the people used to manage all of these aspects" (FOX IT, 2012); and (5) Continual Service Improvement — this is not a lifecycle stage but instead is a "wrapper used throughout the whole service lifecycle. It has inputs and outputs for all lifecycle stages. It focuses on the overall health of Service Management within the organization." (FOX IT, 2012)
Lessons Learned In This Study
It is clear that HughesNet learned its lessons on service marketing effectiveness and that they have changed their processes, procedures, and goals in providing service to their customer base. AT&T however, is still marketing their service in the same manner with ill-informed employees, online software that does not correctly screen customer orders in a process linking region with service offerings and the result is that AT&T employees are veritably being "thrown under the bus" so to speak because in absence of the proper training, education, information and tools to provide satisfaction to customers, the internal customers or employees of AT&T have little in the way of a change to succeed.
Bibliography
Frei, FX (2008) The Four Things a Service Business Must Get Right. Harvard Business Review. Retrieved from: http://www.wealthcounselforums.com/uploaded_files/speaker_bio/43/FourThingsServiceOrganizations.pdf
Mishra, S. (2010) Internal Marketing — A Tool To Harness Employees' Power in Service Organizations in India. International Journal of Business and Management. Vol.5. No. 1 January 2010.
Morrow, P. (2011) Eight Keys to Creating a Customer Service Culture. Inc. Retrieved from: http://www.inc.com/articles/2000/08/20028.html
PART 1 Foundations for Services Marketing (nd) Retrieved from: http://www.mcgraw-hill.co.uk/he/chapters/9780077107956.pdf
Service Model (2012) FOX IT. Retrieved from: http://www.foxit.net/pages/solutions/
Singh, P., and Pandey, A. (2005) .Women in call centres. Economic and Political Weekly, Vol. 12 February.
Snell, L. (2009). An Exploratory Study of the Application of Internal Marketing in Professional Service Organizations. Services Marketing Quarterly, Vol. 30 Issue 3, pp 195-211
Spence, M.T., and Kale, S.H.(2008). Optimizing the internal value chain: Principles and practices. Journal of management and organization, Vol 14, No.2, pp.193-206
Swinton, L. (2012) The 9 Principles of Quality Customer Service (2012) Mftrou.com. Retrieved from: http://www.mftrou.com/quality-customer-service.html
Yafang Tsai., and Ta-Wei Tang. (2008). How to improve service quality: Internal marketing as a determining factor. Total Quality Management & Business Excellence. Abingdon, Vol. 19, Iss. 11, pg. 1117.
Zeithaml V. A, Bitner M.J., and Gremler D.D. (2006). Services Marketing: Integrating Customer Focus Across the Firm. (4th edn) McGraw-Hill Irwin, NY.
---
Are you busy and do not have time to handle your assignment? Are you scared that your paper will not make the grade? Do you have responsibilities that may hinder you from turning in your assignment on time? Are you tired and can barely handle your assignment? Are your grades inconsistent?
Whichever your reason is, it is valid! You can get professional academic help from our service at affordable rates. We have a team of professional academic writers who can handle all your assignments.
Plagiarism free papers
Timely delivery
Any deadline
Skilled, Experienced Native English Writers
Subject-relevant academic writer
Adherence to paper instructions
Ability to tackle bulk assignments
Reasonable prices
24/7 Customer Support
Get superb grades consistently
Online Academic Help With Different Subjects
Literature
Students barely have time to read. We got you! Have your literature essay or book review written without having the hassle of reading the book. You can get your literature paper custom-written for you by our literature specialists.
Finance
Do you struggle with finance? No need to torture yourself if finance is not your cup of tea. You can order your finance paper from our academic writing service and get 100% original work from competent finance experts.
Computer science
Computer science is a tough subject. Fortunately, our computer science experts are up to the match. No need to stress and have sleepless nights. Our academic writers will tackle all your computer science assignments and deliver them on time. Let us handle all your python, java, ruby, JavaScript, php , C+ assignments!
Psychology
While psychology may be an interesting subject, you may lack sufficient time to handle your assignments. Don't despair; by using our academic writing service, you can be assured of perfect grades. Moreover, your grades will be consistent.
Engineering
Engineering is quite a demanding subject. Students face a lot of pressure and barely have enough time to do what they love to do. Our academic writing service got you covered! Our engineering specialists follow the paper instructions and ensure timely delivery of the paper.
Nursing
In the nursing course, you may have difficulties with literature reviews, annotated bibliographies, critical essays, and other assignments. Our nursing assignment writers will offer you professional nursing paper help at low prices.
Sociology
Truth be told, sociology papers can be quite exhausting. Our academic writing service relieves you of fatigue, pressure, and stress. You can relax and have peace of mind as our academic writers handle your sociology assignment.
Business
We take pride in having some of the best business writers in the industry. Our business writers have a lot of experience in the field. They are reliable, and you can be assured of a high-grade paper. They are able to handle business papers of any subject, length, deadline, and difficulty!
Statistics
We boast of having some of the most experienced statistics experts in the industry. Our statistics experts have diverse skills, expertise, and knowledge to handle any kind of assignment. They have access to all kinds of software to get your assignment done.
Law
Writing a law essay may prove to be an insurmountable obstacle, especially when you need to know the peculiarities of the legislative framework. Take advantage of our top-notch law specialists and get superb grades and 100% satisfaction.
What discipline/subjects do you deal in?
We have highlighted some of the most popular subjects we handle above. Those are just a tip of the iceberg. We deal in all academic disciplines since our writers are as diverse. They have been drawn from across all disciplines, and orders are assigned to those writers believed to be the best in the field. In a nutshell, there is no task we cannot handle; all you need to do is place your order with us. As long as your instructions are clear, just trust we shall deliver irrespective of the discipline.
Are your writers competent enough to handle my paper?
Our essay writers are graduates with bachelor's, masters, Ph.D., and doctorate degrees in various subjects. The minimum requirement to be an essay writer with our essay writing service is to have a college degree. All our academic writers have a minimum of two years of academic writing. We have a stringent recruitment process to ensure that we get only the most competent essay writers in the industry. We also ensure that the writers are handsomely compensated for their value. The majority of our writers are native English speakers. As such, the fluency of language and grammar is impeccable.
What if I don't like the paper?
There is a very low likelihood that you won't like the paper.
Reasons being:
When assigning your order, we match the paper's discipline with the writer's field/specialization. Since all our writers are graduates, we match the paper's subject with the field the writer studied. For instance, if it's a nursing paper, only a nursing graduate and writer will handle it. Furthermore, all our writers have academic writing experience and top-notch research skills.
We have a quality assurance that reviews the paper before it gets to you. As such, we ensure that you get a paper that meets the required standard and will most definitely make the grade.
In the event that you don't like your paper:
The writer will revise the paper up to your pleasing. You have unlimited revisions. You simply need to highlight what specifically you don't like about the paper, and the writer will make the amendments. The paper will be revised until you are satisfied. Revisions are free of charge
We will have a different writer write the paper from scratch.
Last resort, if the above does not work, we will refund your money.
Will the professor find out I didn't write the paper myself?
Not at all. All papers are written from scratch. There is no way your tutor or instructor will realize that you did not write the paper yourself. In fact, we recommend using our assignment help services for consistent results.
What if the paper is plagiarized?
We check all papers for plagiarism before we submit them. We use powerful plagiarism checking software such as SafeAssign, LopesWrite, and Turnitin. We also upload the plagiarism report so that you can review it. We understand that plagiarism is academic suicide. We would not take the risk of submitting plagiarized work and jeopardize your academic journey. Furthermore, we do not sell or use prewritten papers, and each paper is written from scratch.
When will I get my paper?
You determine when you get the paper by setting the deadline when placing the order. All papers are delivered within the deadline. We are well aware that we operate in a time-sensitive industry. As such, we have laid out strategies to ensure that the client receives the paper on time and they never miss the deadline. We understand that papers that are submitted late have some points deducted. We do not want you to miss any points due to late submission. We work on beating deadlines by huge margins in order to ensure that you have ample time to review the paper before you submit it.
Will anyone find out that I used your services?
We have a privacy and confidentiality policy that guides our work. We NEVER share any customer information with third parties. Noone will ever know that you used our assignment help services. It's only between you and us. We are bound by our policies to protect the customer's identity and information. All your information, such as your names, phone number, email, order information, and so on, are protected. We have robust security systems that ensure that your data is protected. Hacking our systems is close to impossible, and it has never happened.
How our Assignment  Help Service Works
You fill all the paper instructions in the order form. Make sure you include all the helpful materials so that our academic writers can deliver the perfect paper. It will also help to eliminate unnecessary revisions.
2.      Pay for the order
Proceed to pay for the paper so that it can be assigned to one of our expert academic writers. The paper subject is matched with the writer's area of specialization.
3.      Track the progress
You communicate with the writer and know about the progress of the paper. The client can ask the writer for drafts of the paper. The client can upload extra material and include additional instructions from the lecturer. Receive a paper.
4.      Download the paper
The paper is sent to your email and uploaded to your personal account. You also get a plagiarism report attached to your paper.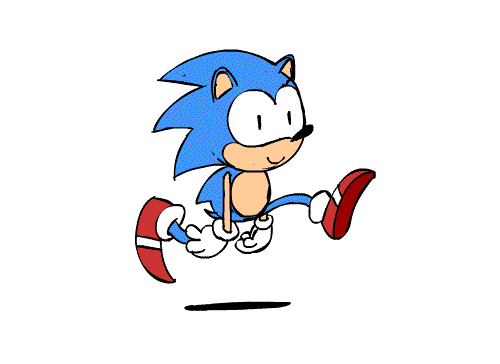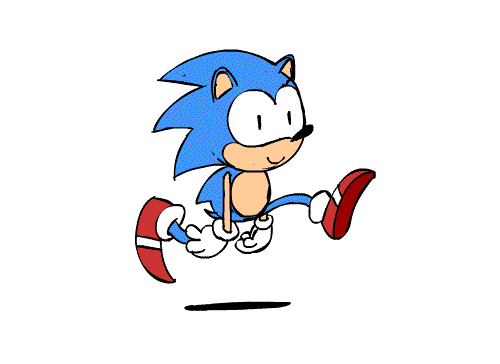 PLACE THIS ORDER OR A SIMILAR ORDER WITH US TODAY AND GET A PERFECT SCORE!!!
---