Secret Service
Protection for Presidents & Myriad Other Assignments
The Secret Service began as an agency that was concerned only with counterfeiting issues in the U.S. In time the Service became part of America's spy network and only much later, after the assassinations of Lincoln, Garfield and McKinley — and the attempted assassination of president Truman — did the Congress specifically direct the Service
to protect the president of the United States. Meanwhile, the role of the Service has expanded exponentially into a world-wide agency involved with numerous aspects of prevention and protection. And that protection is extended to past U.S. presidents, to visiting high-
level presidents and dignitaries, and others.
Introduction
Not everyone would have the insights or knowledge to realize that the Secret Service is one of the most important law enforcement agencies in the country. Most would probably say the FBI heads the list of vitally important law enforcement groups, which is true. But protecting the president of the United States is absolutely essential to the smooth functioning of government, and moreover, preventing a fanatic from taking down the leader of the free world is not an option in these times of rampant terrorism and domestic and international threats. This paper covers the history of the Secret Service, the social, legal, and economic implications of their duties and responsibilities.
An Overview of the Secret Service
When President Abe Lincoln was assassinated in the Ford Theatre that fateful night by John Wilkes Boothe, a staunch supporter of the Confederacy, there was no Secret Service on hand to protect Lincoln. In fact, the president's bodyguard — John F. Parker — a patrolman with the Washington D.C. police force, had "wandered off… to a nearby saloon for a drink" leaving Lincoln "as unprotected as any private citizen" (Kessler, 2010, p. 1). One would think after that terrible blow to the nation's executive leadership that the U.S. Congress would have created legislation to ensure the safety of the president. However, according to author Ronald Kessler, protection of the president "remained spotty at best" for several years.
The "War Department" did assign soldiers to protect the White House, Kessler explains. Also, Washington D.C. police were assigned to guard the president, but no special elite detail of law enforcement professionals was specifically assigned to protect the president. Hence, Kessler explains, when President James A. Garfield walked through a waiting room to board his train in the Baltimore and Potomac Railway station in Washington on July 2, 1881, Charles J. Guiteau slithered through the crowd and shot Garfield in the arm and "fatally in the back" (Kessler, 2).
"While the assassination shocked the nation, no steps were taken to protect the next president, Chester A. Arthur," Kessler continues (2). In fact there was during the early years of the nation, tension between the competing concepts of "openness and protection." A president wanted to be able to "mingle with citizens and remain connected to the people" rather than, as the New York Tribune warned, become a "slave of his office" (Kessler, 2).
Where does the Secret Service enter into this picture? In fact the Secret Service had been in existence since the time Lincoln was shot and killed. Ironically, Lincoln's last official act as president prior to his assassination was to sign into law "…the legislation creating the agency," Kessler explains on page 3. However, the Secret Service's main task had nothing whatsoever to do with protecting the president; rather, as an extension of the Department of the Treasury, the Secret Service was established to "…track down and arrest counterfeiters" (Kessler, 3). Counterfeiting was rampant — an estimated "one third of the nation's currency was counterfeit," Kessler continues (3). No wonder there was such a money mess: states printed their own currency (printed by sixteen hundred banks, Kessler explains) and "nobody knew what their money was supposed to look like."
In addition to being experts in shutting down counterfeiting criminals, in 1898 the Secret Service was called upon to become counterespionage agents. When the Spanish-American War broke out, the Secret Service became "…the foremost U.S. spy agency of the time" (Melanson, 2005, p. 27). The job of the Service in this instance was to gather military intelligence, and true to the reputation it had achieved knocking down counterfeit gangs, the Service "…netted spies attempting to destabilize the United States by fomenting political unrest within its borders" (Melanson, 28). In fact the most notorious spy that the Secret Service nabbed was Ramon Carranza, a one-time attache of the Spanish embassy, who was, Melanson explains, "the ringleader of an enemy espionage network in the United States
It wasn't until 1894 — during Grover Cleveland's term — that the Secret Service began providing protection when the president traveled, but even by then it was only on "…an informal basis," Kessler went on. It certainly didn't help William McKinley, who followed Cleveland; he was assassinated on September 6, 1901, at the Pan-American Exposition in Buffalo, New York with two Secret Service agents within three feet of him (Kessler, 4).
When would-be assassins got into a firefight with security on White House grounds with President Harry Truman napping upstairs — twenty seven shots were fired in forty seconds and a White House Police Officer, Leslie Coffelt, was killed — Congress finally got into the act. They passed legislation "to permanently authorize the Secret Service to protect the president, his immediate family, the president-elect, and the vice president if he requested it" (Kessler, 9). President Truman signed the legislation on July 16, 1951.
The Secret Service in 2011 — Duties, Responsibilities
For the uninformed American citizen today, he probably views the Secret Service as a simply a group of men in dark suits wearing sunglasses and little white earphones, scanning every inch of space around the president, opening the door for the president to get into his limo. That is a correct image in one sense, but the Secret Service has become an international organization with offices across the country and the world and duties far beyond mere protection of those in the executive branch of government. From a legal, social, and economic standpoint, the Secret Service is an enormous organization, part of the behemoth Department of Homeland Security. According to the 2010 Fiscal Year Annual Report, there are 23 Secret Service foreign offices, and plans call for beefing up personnel in a number of existing offices (Netherlands, London, Madrid, Ottawa) and opening new offices in Lima, Peru, and Tallinn, Estonia.
The Secret Service's most visible duties are in protecting key persons in the executive administrations and their families. To wit, the Secret Service provides protection for: a) the president, vice president (and their "immediate families"); they also protect the president-elect and vice-president elect; b) former presidents and their spouses "for their lifetimes, except when the spouse remarries); c) children of former presidents until age 16; d) visiting heads of foreign governments or states, and their spouses traveling with them; e) "other distinguished foreign visitors to the U.S." And certain "official representatives of the United States performing special missions abroad…" f) major presidential and vice presidential candidates "and their spouses" within 120 days of a general presidential election; and g) "other individuals as designated by the president" (USSS).
According to Secret Service Director Mark Sullivan, there are 6,800 employees in the Secret Service, not all of them of course are carrying weapons and protecting VIPs. There are 3,543 Special Agents, 1,389 in the Uniformed division, and 1,872 employees serving in administrative, technical, and professional categories. But all of them are asked to be committed to three "Strategic Objectives." One is to protect the nation's "financial infrastructure" by locating counterfeit operations, and going after "financial and electronic crimes and identity theft" (USSS). The second goal and objective is of course to "protect national leaders, visiting heads of state and government, designated sites and NSSEs"; and the third objective is to "Enhance the administrative, professional and technical infrastructure" and the systems of management that "sustain the investigative and protective mission" (USSS).
Beyond those official objectives and duties, the Secret Service is asked to conduct important security services in venues across the continent. In 2010, for example, the Secret Service provided "credentialing and other security assistance during Super Bowl XLIV"; the Service also screened "approximately 2.2 million pieces of mail (letters, flats and parcels)" in the White House Mail Screening Facility; and the Service developed security plans for the 65th United Nations General Assembly (which entailed protective detail staffing plans for 125 heads of state/government and 51 spouses) (USSS).
The complete list of supportive actions that the Secret Service provided in 2010 is far too lengthy to be included in this paper, but it is worthy to include some of the myriad services. The Secret Service provided protection for 37 heads of state for the Nuclear Security Summit in Washington, D.C., issuing 23,000 security credentials and screening 28,000 participants. For the International Monetary Fund/World Bank meetings in Washington, D.C., the Service provided security measures for 37 heads of state or government (and nine spouses), and processed nearly 23,000 security credentials (USSS).
Clearly the Secret Service is expanding it's investigative arm; in 2010 the Service established it's second overseas Electronic Crimes Task Force (ECTF), this one in London (in 2009 the Service established an ECTF in Rome, Italy). The point of the ECTF is to provide an avenue through which European and American law enforcement agencies — along with private sector and academia — can work together to investigate, suppress and prevent computer-related criminal activity (USSS).
Again and again in the 72-page Fiscal Year 2010 Report readers are reminded of one of the main missions of the Secret Service — to hunt down and arrest counterfeiters. In 2010 the Secret Service — along with local authorities — arrested four Colombian counterfeiters (in Bogota Colombia) that had been printing U.S. currency and distributing it in the United States. Columbia is one of the most prolific producers of counterfeit American money, the report explains, and since 2001 the Secret Service has seized around $263 million in counterfeit cash in Columbia, has arrested more than 700 suspects and "suppressed" over 110 counterfeit printing plants. Also in 2010, the Secret Service established the Peruvian Counterfeit Task Force (PCTF), responding to the "marked" increase in the production and passing of counterfeit U.S. currency (USSS).
Clearly, if an individual is involved in counterfeiting, or money laundering, or in mortgage fraud — the Secret Service has a special Mortgage Fraud Section in its Criminal Investigative Division (CID) — it won't be long before the Secret Service catches up to that person. The Secret Service has Financial Crimes Task Forces (FCTFs) that are currently 900-members strong and are operating in 38 regions, including San Juan, Puerto Rico. Also in its 2010 report the Service lists (in bullet form) the many cyber-criminal organizations it has dismantled. Moreover, the Service is heavily involved with investigating crimes related to ATM machines, the international trafficking of stolen credit cards and identities, and other electronic crimes.
The Electronic Crimes Special Agent Program (ECSAP) unit expects to have hired and trained 1,264 Level I special agents, 174 Level II special agents and 186 Level III special agents. Presently there are 30 ECSAP offices in the United States. The ECSAP was mandated by the legislation known as USA Patriot Act of 2001. The Secret Service was empowered at that time to investigate and attempt to prevent attacks on computers in critical financial infrastructures, albeit the criminals have not been shut down, as is evident from frequent news reports that vital computer systems in the government have been breached.
Secret Service Economics
The Secret Service budget for 2009 was over a billion dollars ($1,640,444); in 2010 the budget grew to $1,702,644; the president's 2011 budget proposal was $1,811,617 (Dept. Of Homeland Security). Meantime the Service is actively recruiting talent — through advertising and by hosting what is called national diversity conferences specifically designed to recruit women, Native Americans, African-Americans, disabled people and Latinos — and is offering a starting salary range of $43,964 to $74,891 (USSS Employment Opportunities). To be hired a person must of course be a U.S. citizen (between 21 and 37 years of age), be in excellent health and have visual acuity no worse than 20/60 correctable to 20/20 in both eyes.
To qualify for GL-7 (the top grade of agent) an applicant must have a bachelor's degree and be in the top third of one's graduating class — or have a full year of graduate level education. Those fluent in a foreign language can receive a 25% boost in salary (USSS Employment).
FBI / CIA / Secret Service — Are These Conflicting or Overlapping Agencies?
Given that the FBI has offices in virtually every corner of the world (9 in Africa, 13 in Europe and 13 in Asia, for example) and that the FBI investigates some of the same matters as the Secret Service handles (cyber crime and counter-intelligence, for example), is there a chance the two agencies (or the CIA) would be operating at cross-purposes? That question comes to mind based on an article in The Atlantic (Ambinder, 2011), in which journalist Marc Ambinder (after 18 months of peppering the Service with the same request and being turned down) was given access to the workings of the Secret Service during the 65 United Nations General Assembly in New York in 2011. While shadowing "Jack" — a Secret Service agent assigned to protect controversial Iranian President Mahmoud Ahmadinejad — Ambinder heard from sources that these "sometimes contradictory priorities within the intelligence community can create spy vs. spy" scenarios (Ambinder, 6).
That is, when Ahmadinejad is in the U.S., the FBI's National Security Division sends teams of undercover agents to "keep tabs on everyone with whom he travels or meets." Hence, while the Secret Service's security detail and counter-surveillance teams find themselves looking out for "suspicious figures" that might threatened Ahmadinejad's safety they have to discern which of those ubiquitous figures also conducting surveillance in behalf of the United States are "friendly" agents. These kind of conflicts — and potentially embarrassing or even injurious episodes — help explain the "wariness" with which Secret Service agents view their assignments, Ambinder explains on page 6.
Conclusion
The vital importance of the protection and prevention services that the Secret Service provides to presidents and others mentioned in this paper cannot be minimized, given the danger of terrorism and other crimes that are part of the world's dynamics in the 21st millennium. The public may not realize how dramatically the Secret Service has expanded its roles and services, but from the literature available for this research paper, taxpayers are getting their money's worth and our president and his family are well-protected.
Works Cited
Ambinder, Marc. (2011). Inside the Secret Service. The Atlantic. Retrieved August 11, 2011,
from http://www.theatlantic.com.
Department of Homeland Security. (2011). Total Budget Authority by Organization. Retrieved August 10, 2011, from http://www.dhs.gov/xlibrary/assets/budget_bib_fy2011.pdf.
Kessler, Ronald. (2010). In the President's Secret Service: Behind the Scenes with Agents in the Line of Fire and the Presidents They Protect. New York: Random House Digital, Inc.
Melanson, Philip H. (2005). The Secret Service: The Hidden History of an Enigmatic Agency.
Jackson, TN: Basic Books.
United States Secret Service. (2011). Employment Opportunities. Retrieved August 10, 2011,
From http://www.secretservice.gov/opportunities_agents.shtml.
United States Secret Service. (2010) Fiscal Year 2010 Annual Report. U.S. Department of Homeland Security. Retrieved August 10, 2011, from http://www.secretservice.gov/USSS2010AYweb.pdf.
---
Are you busy and do not have time to handle your assignment? Are you scared that your paper will not make the grade? Do you have responsibilities that may hinder you from turning in your assignment on time? Are you tired and can barely handle your assignment? Are your grades inconsistent?
Whichever your reason is, it is valid! You can get professional academic help from our service at affordable rates. We have a team of professional academic writers who can handle all your assignments.
Plagiarism free papers
Timely delivery
Any deadline
Skilled, Experienced Native English Writers
Subject-relevant academic writer
Adherence to paper instructions
Ability to tackle bulk assignments
Reasonable prices
24/7 Customer Support
Get superb grades consistently
Online Academic Help With Different Subjects
Literature
Students barely have time to read. We got you! Have your literature essay or book review written without having the hassle of reading the book. You can get your literature paper custom-written for you by our literature specialists.
Finance
Do you struggle with finance? No need to torture yourself if finance is not your cup of tea. You can order your finance paper from our academic writing service and get 100% original work from competent finance experts.
Computer science
Computer science is a tough subject. Fortunately, our computer science experts are up to the match. No need to stress and have sleepless nights. Our academic writers will tackle all your computer science assignments and deliver them on time. Let us handle all your python, java, ruby, JavaScript, php , C+ assignments!
Psychology
While psychology may be an interesting subject, you may lack sufficient time to handle your assignments. Don't despair; by using our academic writing service, you can be assured of perfect grades. Moreover, your grades will be consistent.
Engineering
Engineering is quite a demanding subject. Students face a lot of pressure and barely have enough time to do what they love to do. Our academic writing service got you covered! Our engineering specialists follow the paper instructions and ensure timely delivery of the paper.
Nursing
In the nursing course, you may have difficulties with literature reviews, annotated bibliographies, critical essays, and other assignments. Our nursing assignment writers will offer you professional nursing paper help at low prices.
Sociology
Truth be told, sociology papers can be quite exhausting. Our academic writing service relieves you of fatigue, pressure, and stress. You can relax and have peace of mind as our academic writers handle your sociology assignment.
Business
We take pride in having some of the best business writers in the industry. Our business writers have a lot of experience in the field. They are reliable, and you can be assured of a high-grade paper. They are able to handle business papers of any subject, length, deadline, and difficulty!
Statistics
We boast of having some of the most experienced statistics experts in the industry. Our statistics experts have diverse skills, expertise, and knowledge to handle any kind of assignment. They have access to all kinds of software to get your assignment done.
Law
Writing a law essay may prove to be an insurmountable obstacle, especially when you need to know the peculiarities of the legislative framework. Take advantage of our top-notch law specialists and get superb grades and 100% satisfaction.
What discipline/subjects do you deal in?
We have highlighted some of the most popular subjects we handle above. Those are just a tip of the iceberg. We deal in all academic disciplines since our writers are as diverse. They have been drawn from across all disciplines, and orders are assigned to those writers believed to be the best in the field. In a nutshell, there is no task we cannot handle; all you need to do is place your order with us. As long as your instructions are clear, just trust we shall deliver irrespective of the discipline.
Are your writers competent enough to handle my paper?
Our essay writers are graduates with bachelor's, masters, Ph.D., and doctorate degrees in various subjects. The minimum requirement to be an essay writer with our essay writing service is to have a college degree. All our academic writers have a minimum of two years of academic writing. We have a stringent recruitment process to ensure that we get only the most competent essay writers in the industry. We also ensure that the writers are handsomely compensated for their value. The majority of our writers are native English speakers. As such, the fluency of language and grammar is impeccable.
What if I don't like the paper?
There is a very low likelihood that you won't like the paper.
Reasons being:
When assigning your order, we match the paper's discipline with the writer's field/specialization. Since all our writers are graduates, we match the paper's subject with the field the writer studied. For instance, if it's a nursing paper, only a nursing graduate and writer will handle it. Furthermore, all our writers have academic writing experience and top-notch research skills.
We have a quality assurance that reviews the paper before it gets to you. As such, we ensure that you get a paper that meets the required standard and will most definitely make the grade.
In the event that you don't like your paper:
The writer will revise the paper up to your pleasing. You have unlimited revisions. You simply need to highlight what specifically you don't like about the paper, and the writer will make the amendments. The paper will be revised until you are satisfied. Revisions are free of charge
We will have a different writer write the paper from scratch.
Last resort, if the above does not work, we will refund your money.
Will the professor find out I didn't write the paper myself?
Not at all. All papers are written from scratch. There is no way your tutor or instructor will realize that you did not write the paper yourself. In fact, we recommend using our assignment help services for consistent results.
What if the paper is plagiarized?
We check all papers for plagiarism before we submit them. We use powerful plagiarism checking software such as SafeAssign, LopesWrite, and Turnitin. We also upload the plagiarism report so that you can review it. We understand that plagiarism is academic suicide. We would not take the risk of submitting plagiarized work and jeopardize your academic journey. Furthermore, we do not sell or use prewritten papers, and each paper is written from scratch.
When will I get my paper?
You determine when you get the paper by setting the deadline when placing the order. All papers are delivered within the deadline. We are well aware that we operate in a time-sensitive industry. As such, we have laid out strategies to ensure that the client receives the paper on time and they never miss the deadline. We understand that papers that are submitted late have some points deducted. We do not want you to miss any points due to late submission. We work on beating deadlines by huge margins in order to ensure that you have ample time to review the paper before you submit it.
Will anyone find out that I used your services?
We have a privacy and confidentiality policy that guides our work. We NEVER share any customer information with third parties. Noone will ever know that you used our assignment help services. It's only between you and us. We are bound by our policies to protect the customer's identity and information. All your information, such as your names, phone number, email, order information, and so on, are protected. We have robust security systems that ensure that your data is protected. Hacking our systems is close to impossible, and it has never happened.
How our Assignment  Help Service Works
You fill all the paper instructions in the order form. Make sure you include all the helpful materials so that our academic writers can deliver the perfect paper. It will also help to eliminate unnecessary revisions.
2.      Pay for the order
Proceed to pay for the paper so that it can be assigned to one of our expert academic writers. The paper subject is matched with the writer's area of specialization.
3.      Track the progress
You communicate with the writer and know about the progress of the paper. The client can ask the writer for drafts of the paper. The client can upload extra material and include additional instructions from the lecturer. Receive a paper.
4.      Download the paper
The paper is sent to your email and uploaded to your personal account. You also get a plagiarism report attached to your paper.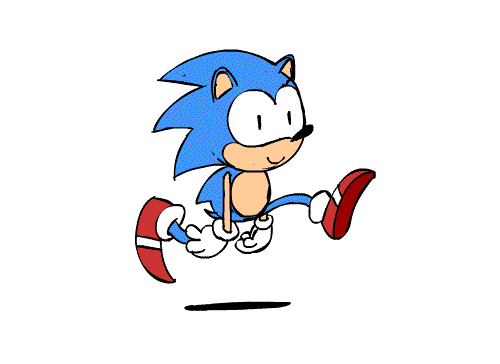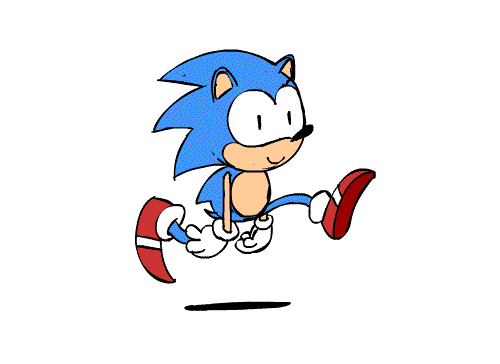 PLACE THIS ORDER OR A SIMILAR ORDER WITH US TODAY AND GET A PERFECT SCORE!!!
---