Management
Rationale for the use of life cycle Management at Glazers
LCM (Life Cycle Management) is a framework which manages and scrutinises the performance and sustainability of services and goods. This framework aims to achieve the long-term objectives of the business, and gives less stress on the short-term objectives. For getting a more sustainable value chain, organizations are making use of this framework, which would in turn improve their economic and social performance. Businesses throughout the world are making use of this framework for many purposes, like to improve their standing within the market, to strengthen the relationships with the stakeholders and to produce more environment friendly goods.
LCM urges the companies to look away from their own processes, and focus on activities which are not under the direct control of the company. Such activities include the upstream and the downstream operations that become a part of value chain. In previous days, more stress was given on the production line but now days as the trade takes place on national as well as international platform, so it gets necessary to incorporate LCM in Glazer's, to give it an international touch. This would enable the business to meet more challenges.
Sustainability and the bottom line
Many opportunities can be availed by Glazer's if their sustainability challenges are met. In today's world where there are so many inflexible stakeholders and even the resources are so scarce, one needs to address the problem of sustainability, which would lead to the emergence of new business models. While answering the questions on sustainability, the leading companies, like Glazer's, discovered business models which were new and more profitable.
After meeting the sustainability challenges, a company gets ahead of its competitors who are not able to face these challenges. Those companies which successfully offer their customers what they currently desire and what they would be looking for in future are making a safe place for themselves in future.
LCM is such an approach that it benefits every business irrespective of its size. These days sustainability is regarded as a growing concept and every company which wants to see itself high up in the future, need to plan before hand. Hence, Glazer's should ensure making use of LCM.
Section 2: In-depth analysis of the Life-Cycle Costing management technique
A value chain is fundamentally connected to the suppliers, the distributors, the consumers and the end- customers. An industry wide worldwide chain is made by the synchronised interactions of individual or local value chains. Different economic sectors are mobilized when a mix of goods and services are offered to the customers. If sustainability within supply chain is enhanced, then corporations can achieve a sustainable value chain management.
What sustainability approaches can companies use?
In three categories the sustainable consumption approaches can be grouped:
1) Innovation: Innovation is a process under which a business offers new and much better products and services to the customers. For maximization of societal values and for becoming more environmental friendly, companies have started incorporating provisions.
2) Influencing the choice: Marketing and awareness programs enable the customers to get the knowledge about the goods and services which makes it easier for them to make selection.
3) Editing choice: It refers to participating with others in removing the unsustainable goods from the markets or by means of market mechanism.
At this end, sustainability tools which can be used are LCS (Life cycle assessment), LCC (Life cycle costing), and green procurement, factoring in consumption patterns of customers and then making them sustainable.
Working with suppliers and outsourcing
Without keeping an eye on the bigger picture, profitable solutions cannot be reached. Production can have significant impacts on environment and it can even act as a socioeconomic burden for the world. The manufacturing and distributing task is always complex as it involves producers, suppliers, designers, retailers and consumers. All these people are interlinked and they affect each other in one or the other. Networks and interlinks can be managed and addressed by making use of LCM.
Life cycle Management Workflow
While the differences between products and sectors were being highlighted from the past few years, now the difference between risks and opportunities along with the efforts of the management and the value chain are highlighted by UNEP/Wuppertal Institute Collaborative Centre on Sustainable Consumption and Production (Schaller et al., 2009). If we consider the overall situation, then an inconsistent type of managerial effort is seen as far as compliance is concerned. Under production phase often problems are not identified, in fact problems take place in the downstream or upstream chains. There is 80/20 mismatch, under which the management's efforts are devoted towards 80% of the problems, while the rest requires more time (Steiner, Valdivia and Mozur, 2009).
Management should start focusing on the more environment friendly ways of doing the work. They should adopt safer ways of extracting the resources and even the production methods used should not harm the environment. Companies need to pay attention towards the usage phase as well. Those areas where the supply chain ends, gives greater opportunities of improvement, which could be brought in social, environmental and business performance (Steiner, Valdivia and Mozur, 2009).
For the implementation of LCM, businesses have adopted a number of strategies. In addition to the organizational strategies, following are also some tools: green procurement, LCC, LCS, ecological and carbon footprint, environmental product declaration, energy and eco labelling, environment performance indicators and sustainability assessments with approaches. All these tools are essential for implementation (Steiner, Valdivia and Mozur, 2009).
Terms like footprint and value chain are going to be used in section 3, so definitions of these terms are being provided here. There are three very important tools, namely; LCC, LCA and CMM (capability maturity model). A summary of these tools is given in this study. These three tools can be used by the companies to proceed in different circumstances. With every unique situation a new solution or way is going to be followed. Therefore, flexible tools are required by the organizations.
Besides LCA and LCM, other approaches are also used by businesses. The tools which are developed by WBCSD comprise of global water tool, framework to measure impact, corporate ecosystem service review, resource kit, and sustainable purchase of wood, GHG protocol and guides for paper-based products (Global Water Tool, 2007).
What is a value chain?
A corporate value chain comprises of a complete product portfolio of the company, while a product chain completely covers one product. If the social and economic impacts are brought into consideration after every step in a chain, then the value chain can be made more sustainable.
When a product makes a move in its life cycle i.e. when it moves from one phase to another, its value increases. Let us take an example of a mobile phone that is being manufactured.
Firstly, the product is designed and then processed for development
Selection of raw materials take place, and then they are supplied to the desired destination
The manufacturing process takes place. After developing the product, the mobile phone is marketed, packed and then distributed.
Mobile is retailed, purchased by someone, used, and then services also take place.
Finally, recycling takes place, and then it is disposed off.
What is life cycle management?
The framework that manages and analyses the sustainable performance of services and goods is known as LCM.
LCM is an approach of business management that is utilized by many organizations and businesses for the improvement of their sustainability performance, and it is a method which can be utilized by both large and small firms. The main purpose of this is the surety of a much better stable and maintainable value-chain management. According to Remmen et al., (2007), LCM can also be utilized to organize, manage, analyse and target product related activities and information to a rapid improvement with the life cycle of product.
LCM can be much favourable to businesses with an aim of continuous growth by making the product sustainability and life-cycle thinking in an operational condition. Many businesses are working hard to reduce their operational procedures and minimize their socio-economic and environmental problems as well as looking for ways to maximize their socio and economic values.
What is life cycle assessment?
The awareness of value chain or the life cycle along with addressing and understanding the impacts of any development in the consumption and manufacturing of products on our environment has been increased sufficiently. LCA, one of the basic tools for this purpose, has been introduced by the International Standardization Organization (ISO) (ISO 14040/14044, [2006]).
LCA is the evaluation and the collection of inputs and output, and other interferences with the potential or current environmental impacts and aspects throughout the life cycle of a product, such as resources utilization and the consequences for the environment due to the releases, from raw material to the manufactured good, use, end of life-cycle, recycling and disposal or termed as cradle to grave.
LCA can help:
To identify the prospects for the improvement of the product's performance at several stages of their life-cycle related to environment.
To inform the decision makers in non-government or government firms, regarding the importance of priority setting, strategic planning, and process or product design/redesign.
To select the concerning indicators of the environmental performances which also include techniques of measurement.
To market things like implementation on the eco-labelling scheme, environmental claim or the declaration of the environmental product.
LCA, thus, is a tool which helps to improve the efficiency of resources. The organizations and stake-holders are able to recognise the "hotspots" in the supply-chain in terms of opportunities and potential risks. In broader vision, LCA ensures the implementation of the improvements as it will affect the life-cycle thus preventing the burden of other impacts of environment or stages. The design for sustainability and eco-design has the LCA-centred information for the product design tools (Crul and Diehl, 2007).
What is social life cycle assessment?
S-LCA (social life cycle assistance) is used for assessing the social features, and negative and positive impacts of the product throughout the life-cycle. Moreover, it focuses on the processing and the extraction of the raw material, manufacturing, distribution, utilization, reutilization, sustainability, re-cycling and disposal. It also makes use of site specific data and generic, which can be qualitative or quantitative, and accompaniments LCA with social features. Furthermore, S-LCA can be individually applied or in collaboration of LCA.
S-LCA is helpless in providing the answer regarding the production of a particular product, whereas it can provide information to think about and making a decision regarding the product.
As a whole, S-LCA follows the framework of ISO 14040 but there are some common aspects augmented at every stage of study which may differ. UNEP Guidelines for the Social Life-Cycle Assessment (2009; also see UNEP/Sustainability, 2008) of the products offers a methodology for the development of inventories of life-cycle. A life-cycle inventory is explained for the indicators (like number of created jobs) interlinked with the impact classes (local employment) relating to 5 basic stakeholders (workers, consumers, local community, society, and value chain actors).
The impact groups for local community are: access to material and immaterial resources, migration and delocalization, respect of native rights, cultural heritage, healthy and safe living conditions, local employment, security for living and community engagement.
What is life cycle costing?
LCC or life cycle costing is used for the calculation of total cost of any product (services and goods) produced along the life-cycle from the acquisition to the disposal, inclusive of installation, design, maintenance, operation, recycling and disposal.
LCC can be utilized for various purposes including a common use as the selection studies are related to both the optimization and comparisons for various products and trade-off designs. The energy sector mostly focuses on selection of source for many services, whereas the construction mainly utilizes affordable studies. The public sector, on the other hand, utilizes LCC for decision sources and private sector uses it as a support tool for design.
What is environmental life cycle costing?
The extension of traditional LCC is environmental LCC which measures the costs related to the life-cycle of a product and are enclosed by one or many actors. These actors are suppliers, customers, manufactures, end of life actors or end users. Environmental LCC is exclusive of external costs that are irrelevant to the actual monetary flow and analysis or decisions at hand but may include external costs of the social or environmental effects. These external costs thus allow anticipation of the future and help in decisions pertaining to it (Rebitzer and Hunkeler, 2003).
Traditional LCC comprises of costs which are directly borne by the actors involved in the financial transactions and are not complemented by any other social and environmental analyses. These costs are confined only to the economic costs represented by the dotted line in Figure 2. Moreover, only some parts, like excluding end-of-life present in the lifecycle, are addressed.
From the perspective of economic terms, environmental LCC is equivalent to LCA. It revolves around covering core economic aspects regarding product-related sustainability. A traditional LCC is also extended by environmental LCC by acquiring complementary LCA with an equivalent functional unit and system boundary. Due to this, it is referred by the term environmental LCC. In order to represent all facets of sustainability, it could only be used in conjunction with an environmental or possible social assessment such as S-LCA and should not be used alone.
The pivotal purpose is the provision of a comprehensive product assessment system which detects hidden cost drivers, plans technology developments required for new product offerings, compares trade-offs and total costs pertaining to alternative technologies, informs decisions on replacement and upgrade of capital equipment and development of carbon-trading strategy, and much more (Hunkeler et al., 2008). Thus it caters as an effective tool for management accounting, which is also referred as cost management, but is in no relation to the domain of financial accounting.
What is the capability maturity model?
CMM lends a hand to companies in attaining or stepping ahead of the next evolution level in business management. This tool deals with five maturity level while acting as a framework as well. The gradual move of an organization from complaint strategy towards sustainability successfully executes the model to higher levels of capability or maturity.
Company case studies
Leading companies are applying life cycle management for creating value after realizing its importance and significance in making value chains more sustainable.
Life cycle management and related tools were used by Dow, 3M and UTC for preventing pollution and reducing the concern over materials. Risk analyses also used them for maintaining a right for operating under pressure from non-governmental organizations, civil society and demands resulting from the new legislative initiatives.
Life cycle management was also utilized by Eskom, 3M and Veolia Environment with the goals of enhancing efficiency and saving money through the reduction of energy, conservation of water and reduction in the usage of materials.
Life cycle management is used by Veolia Environment for supporting key choices in technology.
It is used by Eskom for supporting core investment decisions
It is used by Alcan Packaging for product development.
Dow, Veolia Environment and Alcan Packaging deal with final consumers and customers and thus consider sustainability as a core competitive advantage.
The idea of partnering with suppliers and customers for attaining minimum impact within complete value chain is beneficial to the society and creates value as well. Life cycle management provides positive bottom-line consequences to each company and benefits them overall, provided it is managed effectively and implemented by considering direct and indirect effects.
Cooperation implies the generation of core systemic approaches which reinforce gains attained through technical and process solutions involved in distribution and production cycles. The adoption of a sustainable value chain approach lends a hand to businesses in meeting challenges pertaining to climate change, water scarcity, poverty, resource depletion, demographic shifts and globalization. This will ultimately be instrumental in reshaping the world and the way of doing business. Thus, business leaders play a central role in ensuring sustainable development.
According to SETAC, UNEP (2007, 2008) and other business partners, in order to facilitate consumers in selecting sustainable products and services, it is important to gauge products from a lifestyle perspective. These must entail information regarding those aspects of the product that are relevant to sustainability, especially on the usage and end stages of the product's lifecycle.
The combination of sustainability aspects put together in research and development, and the consequent maintenance and engineering process, is another key point for cooperation. This includes the entire process of managing a product's properties and description through all stages of its lifecycle, primarily from the business view point in order to enhance the overall end-to-end process of product development to deliver top quality business value.
SETAC, UNEP (2008a) and business partners are working in a collaborative effort to provide solid contribution to business and consumers through highlighting strategies and product criteria that address important lifestyle issues.
The above mentioned organizations propose the following steps for companies to move forward:
Identify your accomplishments – Keep a close eye on other companies and organizations and observe examples that can be most important for your own business environment, such as the markets and culture. Do some internal research and look around for success stories within your organization to strengthen and enhance your value chain. Have a brainstorming session with your colleagues on viable ideas for your organization, classify potential advantages and challenges that you may have to come across from the examples you have chose. Discuss in detail with the top management and carry on to the next step with the chosen option(s).
Increase awareness – Start with increasing awareness within your organization. The integration of lifecycle management based on sustainability internally helps the strategy planning of the company and stakeholder dialogue to come together to match public and customer expectations. It also helps to reflect a good image of the company in the internal programs of the company's work to promote the sustainability of its value chain.
Spread the word – Seek to communicate with customers, channel partners and all the other relevant stakeholders as they are a vital part of the company's value chain and can make a great difference. They should be part of the overall improvement as that denotes overall success.
The rapidly evolving world demands the attaining of sustainable development practices by organizations. An example of this was the 2008 financial crisis how important innovative thinking is.
Along with being eco-friendly, these practices have proved to be beneficial for businesses as well. It is such businesses that generate ideas in regard to attaining sustainable development.
Business practices are increasingly being changed by shifts in economic development on a global scale, demographics, and the effects on humans and nature. Leading global organizations in the future are more likely to be those that efficiently and effectively tackle the global challenges faced by the world, such as resource depletion and water scarcity.
Section 3: Applicability of life cycle management to create value at Glazers
Implementing LCM through varying methods that were used by organizations in the day-to-day operations is focused upon in the above section, which included economically designed approaches, green procurement methods, LCA, LCC, labelling, environmental product declarations, analyses of carbon and ecological footprints, indicators of environmental performance, an approach in line with sustainable development as well as those vital for execution and implementation.
Companies already on the path to advanced sustainability have a more apparent link with LCM, initially starting as a means of controlling and preventing pollution (3M and Dow), due to increased pressure from NGO's, extensive legislation initiatives and civil society.
Glazer's will be able to save money and increase efficiency by adopting LCM as all other such programs initiated in the 1990s have targeted decreasing use of energy and other materials along with minimum amount of water. Furthermore, an important objective of environmental impact is efficient mitigation (3M and Eskom).
Glazer, like other companies, can utilize LCM to influence decisions regarding technology, investment and new product development (Eskom, Ford Packaging).
Whereas some companies consider LCM to be a long-run investment, others view it as an already evident short-run gain.
A competitive advantage can be achieved through sustainability, for firms that deal directly with final consumers (Alcan Packaging and Veolia Environment). The issue has raised concern among both consumers and members in the value chain, thus Glazers should seek to weigh the costs of LCM vs. its numerous advantages.
Partnering within the value chain benefits the society. For instance, the objective of materials stewardship, which was formulated by top mining companies, was to ensure optimal and efficient use of all minerals and metals, through effective collaboration with channel partners.
As evident, by using LCM, Glazers too will become a part of a sustainability approach that tends to have a positive long-term impact on organizations.
As more and more businesses are collaborating with each other, companies do not have to face the challenge alone. Cooperation implies the generation of systemic approaches. This lends a hand in attaining beneficial gains through technical and process solutions present within the distribution and production cycles. The adoption of appropriate approaches for enhancing the sustainability of value chains will be instrumental Glazer's in meeting the challenges of twenty-first century.
Sustainable business practices are good for both the world and business as well. Business leaders contribute in ensuring sustainable development and are thus considered as the pivotal role players of the process. Decision makers at Glazer's need to work out on ensuring sustainable business practices in a way where resources are effectively utilized and economic and social value is created. This issue briefly revolves around the use of LCM by Glazer's in navigating its products well through the value chain which eventually leaves behind the lightest possible footprint in an on-going developmental process.
Sustainable development not only revolves around social responsibility and ethical behaviour, in fact it incorporates the development of core business operation which can thrive in an emerging global economic environment. The leading global companies in the future will be the ones which cater major challenges of the world including water scarcity, climate change, poverty, globalization and demographic shifts through the use of appropriate business methods and strategies.
Section 4: Plan to implement LCM at Glazers
Identify the success story: Glazer's should identify the most meaningful examples for culture, markets, value chain and organization. Additional examples can be explored internally by rendering efforts for making the value chain more sustainable. The business should identify potential benefits and challenges that might be encountered through appropriate brainstorming among Glazer's employees so that they can be implemented in the organisation. The cases can be discussed with the top management and the selected ones can be propagated ahead as well. Leasing of tools and double-sided printing tend to be promising business models and technical solutions.
Create Awareness: Another key area for cooperation revolves around integrating sustainability aspects with research and development and the relevant maintenance and engineering processes involved. This covers the management of properties and descriptions of a product through useful and development life from the engineering/business perspective. It lends a hand in improving the product development processes through the entire value chain by enhancing business value. Glazer's can now count on function-oriented business models which revolve around sustainable production and consumption by generating a marketable set of services and products. The innovation strategy now focusses mainly on selling a system of services and products jointly capable of meeting specific client demands rather than selling and designing physical products only.
Create an environment of awareness internally: The integration of sustainability-oriented LCM in company helps in making constructive stakeholder dialogue which aligns company strategic planning with the expectations of the public and customer. Not only this, it ensures the promotion of value chain sustainability by the internal company. Thus, LCM needs to be incorporated within the routine business processes og Glazer's, which eventually assure the alignment of sustainability initiative with the business strategy. Organizational capabilities are the core requirement which lay the foundation of implementing programs that eventually build capacity for action. Moreover, these programs also broaden up the boundaries for concern ranging from local facilities to value chain and then the society at last. Proven process improvement methods need to be in line with LCM at Glazer's.
Spread the word: Principles and criteria for particular strategies and products pertaining to life cycle issues tend to cater business and consumers with commendable contributions through consistent joint cooperation existing between SETAC, UNEP (2008b) and industry partners.
Communicate broadly. Glazer's needs to devise strategies in such a manner that total footprint is reduced at every level of suppliers and customers. It is particularly important for successful phases of product development life cycle; however, its essence is equally important for social performance and sustainability performance.
Potential for consumer-related improvements exists: Consumers are the major users of the products; hence the complete market is driven by them. The processes adopted by Glazer's, the types of products and their features are also dependent upon market response originated by consumers. Glazer's should try to minimize its footsteps so the business can offer value to consumers and get certain value for themselves as well. The benefits can be in the form of increased yield, better production plan, established relationship between product components etc.
Achieving the aforementioned advantages requires strong coordination among suppliers so that footprints of entire chain can be minimized. As every stakeholder has a defined role that needs to be carried out at defined time, it is important that information about them is collected and properly analysed to devise the most effective plan. Consumers may have carbon-intensive lifestyle which leads them to use product in different phase. Information about these two factors can also help Glazer's reduce its overall footprints.
Human resource plays an important role in developing value chain. Since there are many aspects which are related to human resource management and have significant impact upon life cycle, it is mandatory to involve all the key stakeholders in this plan so that the development plans can be mutually decided and their implementation can be enjoyed by all.
References
Crul, M. And Diehl, J.C. (2007) Design for Sustainability (D4S): A Practical Approach for Developing Economies, UNEP publication (at http://www.unep.fr/scp/publications/details. asp?id=DTI/0826/PA).
International Standard ISO 14040 (2006) Environmental Management -Life Cycle Assessment – Principles and Framework. Geneva, Switzerland: International Organization for Standardization.
Rebitzer, G., Hunkeler, D. (2003) Life cycle costing in LCM: ambitions, opportunities, and limitations – discussing a framework International Journal of Life Cycle Assessment, 8 (5), pp. 253-6.
Remmen, A., Jensen, A.A., Frydendal. J. (2007) Life Cycle Management: A business guide to sustainability. UNEP/SETAC publication (at http://www.unep.fr/scp/lcinitiative / publications/).
Schaller, S., M. Kuhndt and N. Pratt (2009) Partnerships for sustainable consumption, UNEP/Wuppertal Institute Collaborative Centre on Sustainable Consumption and Production (at http://www.scp-centre.org/fileadmin / content/files/project/DGCN/DGCN_ Partnerships4SC_2009.pdf).
Steiner, A. Valdivia, S. And Mozur, M. (2009). Life Cycle Management How business uses it to decrease footprint, create opportunities and make value chains more sustainable. UNEP and SETAC training tools & publications.
UNEP (2007) Life Cycle Management Training Kit (at http://www.unep.fr/scp/lcinitiative / publications/training/index.htm).
UNEP (2008) Environmental LCA for Products and Services (at http://www.unep.fr/scp/lcinitiative / publications/training/index.htm).
UNEP (2008a) Life Cycle Assessment Training Kit (at http://www.unep.fr/scp/lcinitiative / publications / training/index.htm).
UNEP (2008b) Life Cycle Management Navigator (at http://www.unep.fr/scp/lcinitiative / publications/training/index.htm).
UNEP (2009) Guidelines for Social Life Cycle Assessment of Products (at http://lcinitiative.unep.fr).
UNEP/Sustainability (2008) Unchaining Value: Innovative approaches to sustainable supply (at http://www.unep.fr/scp/unchaining / publications/Unchaining-Value-Final-Report. pdf).
---
Are you busy and do not have time to handle your assignment? Are you scared that your paper will not make the grade? Do you have responsibilities that may hinder you from turning in your assignment on time? Are you tired and can barely handle your assignment? Are your grades inconsistent?
Whichever your reason is, it is valid! You can get professional academic help from our service at affordable rates. We have a team of professional academic writers who can handle all your assignments.
Plagiarism free papers
Timely delivery
Any deadline
Skilled, Experienced Native English Writers
Subject-relevant academic writer
Adherence to paper instructions
Ability to tackle bulk assignments
Reasonable prices
24/7 Customer Support
Get superb grades consistently
Online Academic Help With Different Subjects
Literature
Students barely have time to read. We got you! Have your literature essay or book review written without having the hassle of reading the book. You can get your literature paper custom-written for you by our literature specialists.
Finance
Do you struggle with finance? No need to torture yourself if finance is not your cup of tea. You can order your finance paper from our academic writing service and get 100% original work from competent finance experts.
Computer science
Computer science is a tough subject. Fortunately, our computer science experts are up to the match. No need to stress and have sleepless nights. Our academic writers will tackle all your computer science assignments and deliver them on time. Let us handle all your python, java, ruby, JavaScript, php , C+ assignments!
Psychology
While psychology may be an interesting subject, you may lack sufficient time to handle your assignments. Don't despair; by using our academic writing service, you can be assured of perfect grades. Moreover, your grades will be consistent.
Engineering
Engineering is quite a demanding subject. Students face a lot of pressure and barely have enough time to do what they love to do. Our academic writing service got you covered! Our engineering specialists follow the paper instructions and ensure timely delivery of the paper.
Nursing
In the nursing course, you may have difficulties with literature reviews, annotated bibliographies, critical essays, and other assignments. Our nursing assignment writers will offer you professional nursing paper help at low prices.
Sociology
Truth be told, sociology papers can be quite exhausting. Our academic writing service relieves you of fatigue, pressure, and stress. You can relax and have peace of mind as our academic writers handle your sociology assignment.
Business
We take pride in having some of the best business writers in the industry. Our business writers have a lot of experience in the field. They are reliable, and you can be assured of a high-grade paper. They are able to handle business papers of any subject, length, deadline, and difficulty!
Statistics
We boast of having some of the most experienced statistics experts in the industry. Our statistics experts have diverse skills, expertise, and knowledge to handle any kind of assignment. They have access to all kinds of software to get your assignment done.
Law
Writing a law essay may prove to be an insurmountable obstacle, especially when you need to know the peculiarities of the legislative framework. Take advantage of our top-notch law specialists and get superb grades and 100% satisfaction.
What discipline/subjects do you deal in?
We have highlighted some of the most popular subjects we handle above. Those are just a tip of the iceberg. We deal in all academic disciplines since our writers are as diverse. They have been drawn from across all disciplines, and orders are assigned to those writers believed to be the best in the field. In a nutshell, there is no task we cannot handle; all you need to do is place your order with us. As long as your instructions are clear, just trust we shall deliver irrespective of the discipline.
Are your writers competent enough to handle my paper?
Our essay writers are graduates with bachelor's, masters, Ph.D., and doctorate degrees in various subjects. The minimum requirement to be an essay writer with our essay writing service is to have a college degree. All our academic writers have a minimum of two years of academic writing. We have a stringent recruitment process to ensure that we get only the most competent essay writers in the industry. We also ensure that the writers are handsomely compensated for their value. The majority of our writers are native English speakers. As such, the fluency of language and grammar is impeccable.
What if I don't like the paper?
There is a very low likelihood that you won't like the paper.
Reasons being:
When assigning your order, we match the paper's discipline with the writer's field/specialization. Since all our writers are graduates, we match the paper's subject with the field the writer studied. For instance, if it's a nursing paper, only a nursing graduate and writer will handle it. Furthermore, all our writers have academic writing experience and top-notch research skills.
We have a quality assurance that reviews the paper before it gets to you. As such, we ensure that you get a paper that meets the required standard and will most definitely make the grade.
In the event that you don't like your paper:
The writer will revise the paper up to your pleasing. You have unlimited revisions. You simply need to highlight what specifically you don't like about the paper, and the writer will make the amendments. The paper will be revised until you are satisfied. Revisions are free of charge
We will have a different writer write the paper from scratch.
Last resort, if the above does not work, we will refund your money.
Will the professor find out I didn't write the paper myself?
Not at all. All papers are written from scratch. There is no way your tutor or instructor will realize that you did not write the paper yourself. In fact, we recommend using our assignment help services for consistent results.
What if the paper is plagiarized?
We check all papers for plagiarism before we submit them. We use powerful plagiarism checking software such as SafeAssign, LopesWrite, and Turnitin. We also upload the plagiarism report so that you can review it. We understand that plagiarism is academic suicide. We would not take the risk of submitting plagiarized work and jeopardize your academic journey. Furthermore, we do not sell or use prewritten papers, and each paper is written from scratch.
When will I get my paper?
You determine when you get the paper by setting the deadline when placing the order. All papers are delivered within the deadline. We are well aware that we operate in a time-sensitive industry. As such, we have laid out strategies to ensure that the client receives the paper on time and they never miss the deadline. We understand that papers that are submitted late have some points deducted. We do not want you to miss any points due to late submission. We work on beating deadlines by huge margins in order to ensure that you have ample time to review the paper before you submit it.
Will anyone find out that I used your services?
We have a privacy and confidentiality policy that guides our work. We NEVER share any customer information with third parties. Noone will ever know that you used our assignment help services. It's only between you and us. We are bound by our policies to protect the customer's identity and information. All your information, such as your names, phone number, email, order information, and so on, are protected. We have robust security systems that ensure that your data is protected. Hacking our systems is close to impossible, and it has never happened.
How our Assignment  Help Service Works
You fill all the paper instructions in the order form. Make sure you include all the helpful materials so that our academic writers can deliver the perfect paper. It will also help to eliminate unnecessary revisions.
2.      Pay for the order
Proceed to pay for the paper so that it can be assigned to one of our expert academic writers. The paper subject is matched with the writer's area of specialization.
3.      Track the progress
You communicate with the writer and know about the progress of the paper. The client can ask the writer for drafts of the paper. The client can upload extra material and include additional instructions from the lecturer. Receive a paper.
4.      Download the paper
The paper is sent to your email and uploaded to your personal account. You also get a plagiarism report attached to your paper.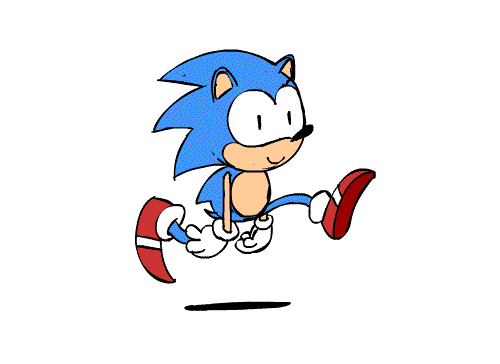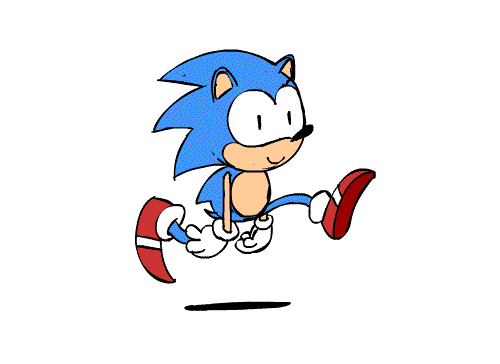 PLACE THIS ORDER OR A SIMILAR ORDER WITH US TODAY AND GET A PERFECT SCORE!!!
---