Prevention of Central Line Infections
Comparison of the skin cleansers Chloraprep and Providone Iodine in Rate of Infections Resulting From Central Lines
CRBSI – Catheter related blood stream infection.
The three most common pathogens causing CRBSI's are coagulase negative staphylococcus, Enterococcus, and Staphylococcus aureus, all of which are commonly resistant to multiple antibiotics and therefore are can be more difficult to treat.
PICC – Peripherally inserted central catheter
CDC – Centers for Disease Control
US Department of Health and Human Services with a goal of promoting "health and quality of life" (CDC Mission).
CDC IA recommendation – a "strongly recommended for implementation and strongly supported by well-designed and experimental, clinical, or epidemiologic studies." (CDC, 2002, pp. 1-34)
FDA – Food and Drug Administration
US Department of Health and Human Services with a goal of "protecting the public health" (www.fda.gov/opacom/morechoices/mission.html)
Fairbanks Memorial Hospital – a 200 bed level 2 trauma facility serving the interior and northern regions of Alaska (FMH).
Introduction
Intravenous catheters are commonly used in caring for patients as a means of providing vascular access. There is however a risk of serious infection associated with IV catheters, which may be local or systemic. These infections may potentially lead to further complications such as catheter related blood stream infection (CRBSI), sepsis, thrombophlebitis, endocarditis and osteomyelitis (CDC, 2002, pp. 1-34). These complications are associated with increased morbidity and mortality, increased length of hospitalization and higher medical costs. However due to the importance of maintaining venous access, these IV catheters are nevertheless considered an essential part of a patient's treatment.
The Center for Disease Control has estimated that a total of 250,000 cases of CRBSI (including PICC's) occur on an annual basis. The mortality rate of these cases is estimated at 12%-25% and the estimated cost to the health-care system is $25,000 per episode (Miller, MD & O'Grady, MD, 2003, pp. s355-s358). These figures indicate the importance of with which health care authorities should treat the risk of CRBSI. The reduction in annual CRBSI rates is essential not only to reducing morbidity and mortality, but also to reducing increasing hospital costs associated with these infections.
The causative organism in nosocomial acquired CRBSIs are the micro-organisms found on the patient's own skin (Hibbard, May/June 2005, pp. 194-207). Although this means that the exposure of patients to these bacteria may first seem inevitable, it actually means that removal of the bacteria should be straightforward given an appropriate antimicrobial solution. Providone Iodine has been the most commonly used antiseptic to prepare the skin for intravenous catheter insertion in the United States in the past, with little viable alternative available. This changed in July 2000 when the FDA approved Chloraprep as a topical antiseptic for skin preparation (Miller, MD & O'Grady, MD, 2003, pp. s355-s358).
Problem Statement
Before the introduction of Chloraprep, Iodine prep was the most commonly performed pre-insertion technique. This involved using 3 swab sticks soaked with Iodine, applied in a circular motion from the insertion site outward. New guidelines from the CDC now recommend using Chloraprep as opposed to this previous method of Iodine prep. The Chloraprep technique is involves using the pre-filled applicator, scrubbing with back and forth action for a full 60 seconds then allowing the antiseptic to remain on the insertion site to air dry before catheter insertion (Medi-Flex, 2005). A study conducted across the U.S. In 2005 showed that 91% of hospitals have now adopted this technique for sterilization prior to catheter insertion (Krein et al., 2007).
Several studies have now been completed to compare the actions of the skin antiseptics Chloraprep and Providone Iodine among others. The results of a Meta-Analysis study "found that the use of Chlorhexidine gluconate rather than Providone Iodine can reduce the risk for catheter-related blood stream infection by approximately 50% in hospitalized patients who require short-term catheterization." The study goes on to state "Given the extent of the benefit and the small incremental cost, chlorhexidine gluconate should be considered as a replacement for Providone Iodine solution, particularly in patients at high risk for catheter related blood stream infection." (Chaiyakunapruk, Veenstra, Lipsky & Saint, MD, 2002, pp. 792-801).
Previous reviews of the meta-analysis studies which have been conducted were performed relatively soon after the initial introduction of chlorhexidine gluconate, and very recently after the change in FDA guidelines recommending the antiseptics use. It has now been some years since the change in practice and this study intends to reassess the available data in an attempt to understand whether the findings remain conclusive in supporting the use of chlorhexidine over Providone Iodine solution in prevention of CRBSIs.
Therefore the clinical problem statement is "What are the most effective antiseptic techniques to use to minimize risk of infection from use of intravenous catheters?"
Description of Methodology
The study attempts to solve the clinical problem statement through a thorough review of the clinical trials which have been conducted globally since the introduction of chlorhexidine. The clinical problem will then be answered through a synthesis of the findings from the studies available. The data will be analyzed based upon the numbers of patients found to have colonization of catheters and the number of patients who acquired CRBSIs as a result of catheterization. The effects of the two antiseptic techniques will be based upon the differences in percentages of patients suffering these two consequences which have been treated with each technique.
The secondary data to be used in the synthesis was collected from a wide range of scholarly sources. This data is considered to be reliable if appearing in a peer reviewed medical journal. This ensures that the data has been assessed by others in the field as being suitable for the purpose and techniques of the study should be reproducible given the format and the platform of the research. The data from scholarly journals is also considered to be valid to this study as it was assembled from peer-reviewed journals publishing results from clinical trials in global health care systems. This is important to ensure that the same results would be observed in the U.S. hospital setting should guidelines be produced based on the results.
In order to search for relevant articles the MEDLINE index was electronically searched across all studies between 1966 and 2007. This was expected to highlight all relevant peer-reviewed journal articles which would be relevant to the study. In addition to this, CINAHL: Nursing and Allied Health was also searched from 1982 to 2007 and International Pharmaceutical Abstracts was searched from 1970 to 2007.
The search strategy was to use the key words 'chlorhexidine' and 'catheter' in a basic search, and if necessary to refine the search using the term 'iodine'. The search was restricted to clinical trials although review articles were searched in order to reveal additional articles which may not have been found through other methods.
The requisites for inclusion in the study were therefore that the study be a randomized trial comparing any type of chlorhexidine gluconate solution with a povidone Iodine solution for vascular catheter site care; the study must also report the incidence of catheter colonization or related bloodstream infection with sufficient data to establish the risk ratio for each antiseptic.
Once all relevant studies within the time frames had been identified, a comparison was drawn between the results of each study. The technique used for this was adapted from Chaiyakunapruk et al. (2002). This was performed by tabulating the relevant data from each study. The percentages of colonization were calculated from each study for those receiving povidone Iodine treatment and those receiving chlorhexidine treatment. The percentages were also calculated for the rates of infection observed in each group. This data was presented in the table alongside data on the average length of time each patient retained the catheter. This allowed for direct comparison between the two groups for each study and also between the various studies. The results from each identified study may be seen in Table 1.
Presentation of Findings
The findings of the study are represented in Table 1. There was found to be only one study which had been conducted since the published review by Chaiyakunapruk et al. (2002). The results of this study were similar to all those found in previous studies which compared the actions of chlorhexidine and povidone Iodine. The results of every study except that by Humar et al. (2000) found that there were reductions in colonization of IV catheters when using chlorhexidine when compared with povidone Iodine. However Humar did agree with the majority of the other studies that there were less CRBSIs found in those who had been treated with chlorhexidine when compared to treatment of povidone Iodine. This result is possibly more important, as the reflection in infection rate is a more reliable measure of the benefits of a treatment. This is due to the cost analysis which will be issued prior to any new technique recommendations in health whereby increases in morbidity and mortality are considered to be key measurable variables. In this case, the measures in colonization reduction will remain relevant as not all studies showed conclusively that there was a reduction in infections associated with chlorhexidine use. One possible explanation for the differences observed in the studies could be that the strengths of the chlorhexidine solution were different. It could also be that over time more effective techniques have been developed in the application of the solution, as the results do appear to improve over time.
There are limitations to the methodology of the study which are centered on the use of secondary data for analysis. The use of secondary data allows a wider range of data to be gathered from across the U.S. than would be practical from primary data collection which is the reason for the choice in this study. However this puts the control of several variables beyond the researcher. The results of the techniques may have been affected by the application of different individuals, departments and hospitals, all of whom may vary techniques and other factors influencing the success of these techniques. The analysis and interpretation of study results by different researchers in each study may also affect the overall outcome, as different researchers will choose to collect and interpret data in different ways, with the only the final versions being available for this study. Despite these limitations, the overall agreement between the different sources suggests that clear conclusions may be drawn from the study for synthesis.
Study
Patient Population
Number of catheters
Mean catheter duration
Proportion of positive cultures with catheter colonization
Catheter related blood stream infection
CHG group
Povidone Iodine group
CHG group
Maki et al., 1991 ICU 214-227 5.3-5.3-5-2.3-21 9.2-1-0.4 Sheeham et al., 1993 ICU 169-177 n/a 3-1.8-12 6.8-1-0.6 Meffre et al., 1995 Across hospital 568-549 1.6-1.6-9-1.6-22 4-3-0.5 Mimoz et al., 1996 ICU 170-145 4.5-3.9-12 7.1-24-16.6-3-1.8 Legras et al., 1997 ICU 208-249 10-10-19 9.1-31-12.4-0-0 LeBlanc and Cobett, 1999 83-161 1.6-1.7-6-7.2-23-16.1 n/a Humar et al., 2000 Any hospital unit 116-116 5.3-6.3-36-31 27-23.3-4-2.1 Langartner et al., 2004 Any hospital unit 45-52-13.3-14.5-11-24.4-16-30.8
Table 1 – Results of the studies which were taken for the analysis of chlorhexidine vs. povidone Iodine in infection control when placing CVCs
In the time period since the introduction of chlorhexidine there have been advances made in alternative solutions. In the study by Langgartner et al. (2004) the effect of combining the two methods of disinfectant was combined in order to assess whether the effects of the disinfectants would combine to produce better results. The study found that only 4.7% of patients were found to have colonization of catheters after receiving both methods of disinfection prior to placement of the catheter. Although this figure is higher than many of the other studies have revealed by either method alone, the figure is much lower than the cases observed in Langgartner et al.'s study for either method alone. Therefore it could be suggested that the combination of skin disinfection with chlorhexidine followed by disinfection with povidone Iodine would be the most effective form of antiseptic treatment before placing an IV catheter. However as there is only one study which shows these results at the present time it would be suggested that further studies would be necessary in order to ascertain whether this is true. The main limitation in the study by Langgartner et al. was that there was no measure of the number of infections which arose as a result of the catheter placement. This means that even though there was a clear reduction in the number of catheters displaying colonization this would not necessarily result in a lower number of infections. It is only if the infections could be lowered through performing both techniques that it would be beneficial as otherwise it would simply increase healthcare costs and prolong the procedure for the patient without visibly better results.
Recent research has primarily dealt with new advances in intravenous catheter technology whereby the impregnation of the needle with antiseptic is an additional measure to prevention of infections. Some studies have been published to examine the effects of introducing chlorhexidine impregnated CVCs in reducing CRBSIs and these have shown promising results (Schuerer et al., 2007). There are now moves to standardize this across the whole U.S. As an additional measure to antiseptic swabbing techniques prior to catheter insertion.
Synthesis of Findings
Based upon the findings of the study, an advanced practice response may be formulated from the research to answer the original clinical problem. In summary, the initial clinical problem was "What are the most effective antiseptic techniques to use to minimize risk of infection from use of intravenous catheters?" The synthesis of the research suggests the following guidelines as a result:
Povidone Iodine may not be as effective as chlorhexidine in reducing the numbers of bacteria on the skin which have the potential to cause infection.
Povidone iodine is less effective at reducing colonization on intravenous catheters than chlorhexidine. It is also less effective at reducing the risk of infection from siting these catheters. Therefore povidone Iodine should not be used in isolation as a means of disinfecting skin prior to catheterization.
Chlorhexidine is effective in reducing both colonization of catheters and the risk of contracting infection from catheterization. Therefore it is recommended that chlorhexidine be used in preference to povidone solution alone in sterilization prior to catheterization. This should be used according to the manufacturers' recommendations to ensure maximum effectiveness.
There is evidence to suggest that the combination of chlorhexidine antiseptic techniques and povidone Iodine techniques may result in a greater reduction of infections than either technique alone. Therefore it would be recommended that if resources allow the patient should receive chlorhexidine antiseptic treatment followed by povidone Iodine antiseptic treatment. Both should be applied according to manufacturer's recommendations.
References
Adams, D., Quavum, M., Worthington, T., Lambert, P., & Elliott, T. (2005). Evaluation of a 2% chlorhexidine gluconate in 70% isopropyl alcohol skin disinfectant. Journal of Hospital Infections, 61 (4), 287-290.
Brungs, S., & Render, M. (2006). Using Evidence-Based Practice to Reduce Central line Infections. Clinical Journal of Oncology Nursing, 10 (6), 723-725.
CDC. (2002). Guidelines for Prevention of Intravascular Catheter-Related Infections. Morbidity and Mortality Weekly Report; Recommendations and Reports, 51 (RR-10), 1-34.
CDC Mission. (n.d.). Retrieved February 6, 2006, from CDC Web site: http://www.cdc.gov/about/mission.htm
Chaiyakunapruk, N., Veenstra, P.D.L., Lipsky, P.B.A., & Saint, M.S., MD. (2002). Chlorhexidine Compared with Providone-iodine Solution for Vascular Catheter-Site Care: A Meta-Analysis. Annals of Internal Medicine, 136, 792-801.
FDA Mission. (n.d.). Retrieved February 6, 2006, from FDA Web site: http://www.fda.gov/opacom/morechoices/mission.html
Hadaway, L. (2006). Keeping Central Line Infections at Bay. Nursing, 36 (4), 58-64.
Hibbard, JS. (May/June 2005). Analyses comparing the antimicrobial activity and safety of current antiseptic agents; a review. Journal of Infusion Nursing, 28 (3), 194-207.
Humar, a., et al. (2000). Prospective Randomized Trial of 10% Providone-Iodine versus 0.5% Tincture of Chlorhexidine as Cutaneous Antisepsis for Prevention of Central Venous Catheter Infection. Clinical Infectious Diseases, 31, 1001-1007.
Krein, S.L., Hofer, T.P., Kowalski, C.P., Olmsted, R.N., Kauffman, C.A., Forman, J.H., Banaszak-Holl, J. And Saint, S. (2007) Use of central venous catheter-related bloodstream infection prevention practices by U.S. hospitals. Mayo Clinical Proceedings, 82(6), 672-678.
Langaartner, J., Linde, H-J., Lehn, N., Reng, M., Scholmerich, J. And Gluck, T. (2004) Combined skin disinfection with chlorhexidine/propanol and aqueous povidone-iodine reduces bacterial colonization of central venous catheters. Intensive Care Medicine, 30, 1081-1088.
LeBlanc, a and Cobett, S. (1999) IV site infection: A prospective, randomized clinical trial comparing the efficacy of three methods of skin antisepsis. Canadian Intravenous Nurses Association Journal, 15, 48-50.
Legras, a., Cattier, B., Dequin, P.F., Boulain, T. And Perrotin, D. (1997) Etude prospective randomisee pour la prevention des infections liees aux catheters: chlorhexidine alcoolique contre polyvidone iodee. Reanimation et Urgences, 6, 5-11.
Maki, D.G., Ringer, M. And Alvarado, C.J. (1991) Prospective randomized trial of povidone-iodine, alcohol and chlorhexidine for prevention of infection associated with central venous and arterial catheters. Lancet, 338, 339-343.
Medi-Flex. (2005). Use of Chloraprep. Retrieved February 5, 2006, at http://www.medi-flex.com/chloraprep_com/clinical/inservice/3ml_in_service.pdf
Meffre, C., Girard, R., Hajjar, J. And Fabry, J. (1995) Is peripheral venous catheter colonization related to the antiseptic used for disinfection of the insertion site? Povidone-iodine vs. alcoholic chlorhexidine: a multicenter randomized prospective study. Hygienes, 9, 45.
Miller, D.L., MD, & O'Grady, N.P., MD. (2003). Guidelines for the Prevention of Intravascular Catheter-related infections: Recommendations Relevant to Interventional Radiology. Journal of Vascular and Interventional Radiology, 14 (Suppl.), s355-s358.
Mimoz, O., Pieroni, L., Lawrence, C., Edouard, a., Costa, Y., Samii, K. et al. (1996) Prospective, randomized trial of two antiseptic solutions for prevention of central venous or arterial catheter colonization and infection in intensive care unit patients. Critical Care in Medicine, 24, 1818-1823.
Schuerer, D.J., Zack, J.E., Thomas, J., Borecki, I.B., Sona, C.S., Schallom, M.E., Venker, M., Nemeth, J.L., Ward, M.R., Verjan, L., Warren, D.K., Fraser, V.J., Mazuski, J.E., Boyle, W.A., Buchman, T.G. And Coopersmith, C.M. (2007) Effect of chlorhexidine/silver sulfadiazine-impregnated central venous catheters in an intensive care unit with a low blood stream infection rate after implementation of an educational program: a before-after trial. Surgical Infection, 8(4), 445-454.
Sheehan, G., Leicht, K., O'Brien, M., Taylor, G. And Rennie, R. (1993) Chlorhexidine vs. povidone-iodine as cutaneous antisepsis for prevention of vascular-catheter infection [Abstract]. in: Program and Abstracts – Interscience Conference on Antimicrobial Agents and Chemotherapy. Washington DC: American Society for Microbiology, 414.
---
Are you busy and do not have time to handle your assignment? Are you scared that your paper will not make the grade? Do you have responsibilities that may hinder you from turning in your assignment on time? Are you tired and can barely handle your assignment? Are your grades inconsistent?
Whichever your reason is, it is valid! You can get professional academic help from our service at affordable rates. We have a team of professional academic writers who can handle all your assignments.
Plagiarism free papers
Timely delivery
Any deadline
Skilled, Experienced Native English Writers
Subject-relevant academic writer
Adherence to paper instructions
Ability to tackle bulk assignments
Reasonable prices
24/7 Customer Support
Get superb grades consistently
Online Academic Help With Different Subjects
Literature
Students barely have time to read. We got you! Have your literature essay or book review written without having the hassle of reading the book. You can get your literature paper custom-written for you by our literature specialists.
Finance
Do you struggle with finance? No need to torture yourself if finance is not your cup of tea. You can order your finance paper from our academic writing service and get 100% original work from competent finance experts.
Computer science
Computer science is a tough subject. Fortunately, our computer science experts are up to the match. No need to stress and have sleepless nights. Our academic writers will tackle all your computer science assignments and deliver them on time. Let us handle all your python, java, ruby, JavaScript, php , C+ assignments!
Psychology
While psychology may be an interesting subject, you may lack sufficient time to handle your assignments. Don't despair; by using our academic writing service, you can be assured of perfect grades. Moreover, your grades will be consistent.
Engineering
Engineering is quite a demanding subject. Students face a lot of pressure and barely have enough time to do what they love to do. Our academic writing service got you covered! Our engineering specialists follow the paper instructions and ensure timely delivery of the paper.
Nursing
In the nursing course, you may have difficulties with literature reviews, annotated bibliographies, critical essays, and other assignments. Our nursing assignment writers will offer you professional nursing paper help at low prices.
Sociology
Truth be told, sociology papers can be quite exhausting. Our academic writing service relieves you of fatigue, pressure, and stress. You can relax and have peace of mind as our academic writers handle your sociology assignment.
Business
We take pride in having some of the best business writers in the industry. Our business writers have a lot of experience in the field. They are reliable, and you can be assured of a high-grade paper. They are able to handle business papers of any subject, length, deadline, and difficulty!
Statistics
We boast of having some of the most experienced statistics experts in the industry. Our statistics experts have diverse skills, expertise, and knowledge to handle any kind of assignment. They have access to all kinds of software to get your assignment done.
Law
Writing a law essay may prove to be an insurmountable obstacle, especially when you need to know the peculiarities of the legislative framework. Take advantage of our top-notch law specialists and get superb grades and 100% satisfaction.
What discipline/subjects do you deal in?
We have highlighted some of the most popular subjects we handle above. Those are just a tip of the iceberg. We deal in all academic disciplines since our writers are as diverse. They have been drawn from across all disciplines, and orders are assigned to those writers believed to be the best in the field. In a nutshell, there is no task we cannot handle; all you need to do is place your order with us. As long as your instructions are clear, just trust we shall deliver irrespective of the discipline.
Are your writers competent enough to handle my paper?
Our essay writers are graduates with bachelor's, masters, Ph.D., and doctorate degrees in various subjects. The minimum requirement to be an essay writer with our essay writing service is to have a college degree. All our academic writers have a minimum of two years of academic writing. We have a stringent recruitment process to ensure that we get only the most competent essay writers in the industry. We also ensure that the writers are handsomely compensated for their value. The majority of our writers are native English speakers. As such, the fluency of language and grammar is impeccable.
What if I don't like the paper?
There is a very low likelihood that you won't like the paper.
Reasons being:
When assigning your order, we match the paper's discipline with the writer's field/specialization. Since all our writers are graduates, we match the paper's subject with the field the writer studied. For instance, if it's a nursing paper, only a nursing graduate and writer will handle it. Furthermore, all our writers have academic writing experience and top-notch research skills.
We have a quality assurance that reviews the paper before it gets to you. As such, we ensure that you get a paper that meets the required standard and will most definitely make the grade.
In the event that you don't like your paper:
The writer will revise the paper up to your pleasing. You have unlimited revisions. You simply need to highlight what specifically you don't like about the paper, and the writer will make the amendments. The paper will be revised until you are satisfied. Revisions are free of charge
We will have a different writer write the paper from scratch.
Last resort, if the above does not work, we will refund your money.
Will the professor find out I didn't write the paper myself?
Not at all. All papers are written from scratch. There is no way your tutor or instructor will realize that you did not write the paper yourself. In fact, we recommend using our assignment help services for consistent results.
What if the paper is plagiarized?
We check all papers for plagiarism before we submit them. We use powerful plagiarism checking software such as SafeAssign, LopesWrite, and Turnitin. We also upload the plagiarism report so that you can review it. We understand that plagiarism is academic suicide. We would not take the risk of submitting plagiarized work and jeopardize your academic journey. Furthermore, we do not sell or use prewritten papers, and each paper is written from scratch.
When will I get my paper?
You determine when you get the paper by setting the deadline when placing the order. All papers are delivered within the deadline. We are well aware that we operate in a time-sensitive industry. As such, we have laid out strategies to ensure that the client receives the paper on time and they never miss the deadline. We understand that papers that are submitted late have some points deducted. We do not want you to miss any points due to late submission. We work on beating deadlines by huge margins in order to ensure that you have ample time to review the paper before you submit it.
Will anyone find out that I used your services?
We have a privacy and confidentiality policy that guides our work. We NEVER share any customer information with third parties. Noone will ever know that you used our assignment help services. It's only between you and us. We are bound by our policies to protect the customer's identity and information. All your information, such as your names, phone number, email, order information, and so on, are protected. We have robust security systems that ensure that your data is protected. Hacking our systems is close to impossible, and it has never happened.
How our Assignment  Help Service Works
You fill all the paper instructions in the order form. Make sure you include all the helpful materials so that our academic writers can deliver the perfect paper. It will also help to eliminate unnecessary revisions.
2.      Pay for the order
Proceed to pay for the paper so that it can be assigned to one of our expert academic writers. The paper subject is matched with the writer's area of specialization.
3.      Track the progress
You communicate with the writer and know about the progress of the paper. The client can ask the writer for drafts of the paper. The client can upload extra material and include additional instructions from the lecturer. Receive a paper.
4.      Download the paper
The paper is sent to your email and uploaded to your personal account. You also get a plagiarism report attached to your paper.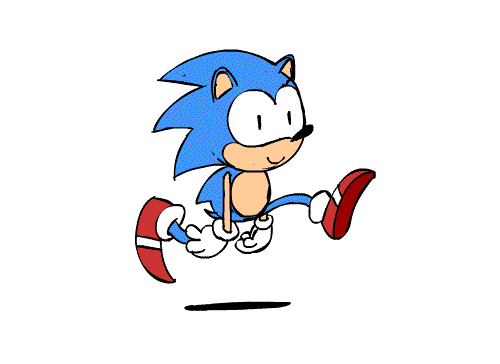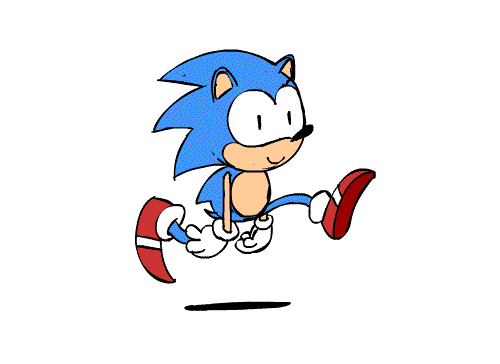 PLACE THIS ORDER OR A SIMILAR ORDER WITH US TODAY AND GET A PERFECT SCORE!!!
---