Dentistry
What factors would you take into account, when examining a patient for the first time, in order to assess their level of susceptibility to periodontal disease?
Non- Modifiable Risk Factors
Age
Gender
Socioeconomic Status (SES)
Genetics
Modifiable Risk Factors
Smoking
Diabetes Mellitus
Initial Examination
Prediction of Future Periodontal Problems
Steps to Treating Periodontal Disease
Periodontal diseases are serious bacterial infections that destroy attachment fibers and supporting bone that hold teeth in place in the mouth. Approximately fifteen percent of adults between 21-50 and thirty percent of adults over age fifty have this disease (Peterson, 2008). A risk factor is an environmental contact, facet of behavior, or an innate characteristic which is associated with a disease. The association may or may not be causal, though the use of the term more and more implies known or suspected causality. The term determinant is often used synonymously with risk factor in the literature, but for clarity is best reserved for risk factors that cannot be modified like age and previous disease occurrence. The term risk indicator describes reasonable correlates of disease identified in cross-sectional studies, while risk factor is best applied to those associations confirmed in longitudinal studies. The term risk factor implies an adjustable condition like smoking and plaque deposits. The term risk marker is used more in the predictive sense, a factor linked with increased likelihood of future disease but where causality is typically not implied (Epidemiology of Periodontal Diseases, 2005).
Non- Modifiable Risk Factors
Age
Gingivitis, in varying degrees, is almost a universal occurrence in children and adolescents. In rare genetic cases, children and adolescents have a destructive form of the disease. Researchers have also seen some of the organisms seen in periodontal disease in young children without signs of gum troubles. Healthy children, on the other hand, do not generally have two main periodontal bacteria, P. gingivalis and T. denticola. The disease is also rare in teenagers. As people age though, the risk for periodontal disease goes up. Over half of American adults have gingivitis surrounding three to four teeth, and thirty percent have significant periodontal disease surrounding three to four teeth (Periodontal disease – Risk Factors, 2011).
Gender
About three fourths of periodontal office visits are made by women, even though women tend to take better care of their teeth than men do. Female hormones affect the gums, and women are mainly susceptible to periodontal troubles. Hormone-influenced gingivitis appears in some adolescents, in some pregnant women, and is sporadically a side effect of birth control medication. Gingivitis may flare up in some women a few days before they menstruate, when progesterone levels are high. Gum inflammation may also happen during ovulation. Progesterone dilates blood vessels causing swelling, and obstructs the repair of collagen, the structural protein that supports the gums (Periodontal disease – Risk Factors, 2011).
Socioeconomic Status (SES)
There are many factors connected with the idea of class in relation to dental health. These include education, occupation and income. All of these are found to be related to social class and each has shown a social incline in dental attitudes. Studies on the prevalence of periodontal diseases in relation to social class have shown that there are more periodontal diseases among those from lower social economic classes (Idris, 2010).
Associations have been found between individual socioeconomic indicators and the prevalence of severe Periodontitis. Low income is connected with presence of severe Periodontitis among Whites, and low education and income levels were associated with severe Periodontitis among African-Americans. Additionally, low-income Whites residing in disadvantaged neighborhoods had higher odds of experiencing severe Periodontitis than high-income Whites living in high-SES neighborhoods (Borrell, Beck & Heiss, 2006).
Genetics
According to the American Academy of Periontology, up to thirty percent of the general population may be genetically vulnerable to gum disease. In spite of aggressive oral care habits, these people may be six times more likely to develop periodontal disease. Identifying these people with a genetic test before they even show signs of the disease and getting them into early preventative treatment may help them keep their teeth for a lifetime. Periodontal disease may be passed from parents to children and between couples, according to an article in the Journal of the American Dental Association. Researchers suggest that bacteria causing periodontal disease are passed by way of saliva. This means that when a family or couple comes into contact with each other's saliva, they're at risk for getting the periodontal disease of another family member. In some cases, treatment of gum disease may engage entire families. If one family member has periodontal disease, all family members should receive a periodontal disease screening (Genetics and Periodontal Disease, 2006).
Modifiable Risk Factors
Smoking
Smoking is the single major preventable risk factor for periodontal disease. The habit can lead to bone loss and gum recession even in the absence of periodontal disease. A number of studies point toward the fact that smoking and nicotine increase inflammation by dropping oxygen in gum tissue and triggering an over-production of immune factors called cytokines, specifically ones called interleukins. Surplus, cytokines are damaging to cells and tissue. In addition, when nicotine unites with oral bacteria, such as P. gingivalis, the effect produces even superior levels of cytokines and in the end leads to periodontal connective tissue breakdown. Smokers may be more than ten times more likely than nonsmokers to harbor the bacteria that cause periodontal disease and are also more likely to have complex periodontal disease. The risk of periodontal disease increases with the quantity of cigarettes smoked per day. Smoking cigars and pipes carries the same risks as smoking cigarettes. Contact with secondhand smoke may also be connected with an augmented risk for developing periodontal disease. It has been shown that when smokers quit, their periodontal health slowly recovers to a state comparable to that of nonsmokers (Periodontal disease – Risk Factors, 2011).
Diabetes Mellitus
The disease most normally found in medical histories of patients with tooth loss is diabetes mellitus at over nineteen percent. There is much evidence showing a connection between types 1 and 2 diabetes and Periodontal Disease. People with these diseases have fifteen times the risk of the non-diabetic population. Diabetes causes irregularities in blood vessels and high levels of interleukins, a group of cytokines. Both of these complications considerably increase the chances of PD. In addition, high levels of triglycerides, specific fats in the blood, are frequent in type 2 diabetes and appear also to damage periodontal health. Also the high blood sugar, the trademark of diabetes, has even been linked with severe PD in people without diabetes (Fehrenbach, n.d).
Initial Examination
Before any periodontal treatment is undertaken, a diagnosis must be made. To reach a diagnosis, the patient's dental and medical histories must be taken, a clinical examination must be carried out, and dental x-rays must be looked at. These steps are generally accomplished during the initial consultation appointment, although a second consultation appointment may be needed, particularly when supplementary information must be obtained (Diagnosis and Treatment of Periodontal Disease, n.d.).
A comprehensive exam is vital in diagnosing periodontal disease. It is an easy, simple and painless exam. X-rays will be taken to establish bone loss levels and gum tissue will be measured around every tooth with a ruler to measure the periodontal destruction. This fine instrument calibrated in millimeters, will be used to measure pocket depth. It is held along the length of the tooth with the tip placed in the pocket. At the very edge of the gumline, healthy gum tissue forms a very shallow V shaped grooves (sulcus) between the tooth and gums. The ordinary depth of the sulcus should be three millimeters or less. Normally measurement is taken at six points on each tooth, three on the check side and three on the tongue sides. The tip of the probe will then touch the point where the connective tissue attaches to the tooth. This measurement allows the determination of the condition of the connective tissue and quantity of gingival overgrowth or recession. Pocket depths bigger than three millimeters indicate disease and infection. The deeper the pocket the more plaque bacteria collects and infection and gum disease develop because this area is more difficult to keep clean. Redness, puffiness, and bleeding upon probing indicate inflammation and infection. If the gum formation between teeth is blunt and not pointed, acute necrotizing ulcerative gingivitis (ANUG) may be indicated. Tooth mobility is determined by pushing each tooth between two instrument handles and looking for any movement. Mobility is a strong gauge of bone support loss (Peterson, 2008).
Prediction of Future Periodontal Problems
A periodontal diagnosis describes the patient's present periodontal status, which is limited in accurateness by the sensitivity of the measurement systems and the dynamic, nonlinear disease process that can cycle between breakdown and healing. Diagnosis is not a dependable guide to future periodontal status, which can only be predicted when diagnosis is considered in addition to risk. Diagnosis is determined from signs and symptoms and describes the present disease state, whereas risk assessment uses risk factors to predict change in the current state. Signs and symptoms of periodontal disease include bleeding on probing, the presence of periodontal pockets, alveolar bone loss, pain, and gingival swelling. Risk factors for periodontal disease include cigarette smoking, diabetes, stress, poor oral hygiene, the presence of periodontal pockets, and heredity. Because the signs and symptoms of periodontal disease are not equal to the risk factors for periodontal disease, the method to determine a diagnosis of periodontal disease differs from the method to determine the risk for periodontal disease. Consequently, a comprehensive evaluation of periodontal status necessitates separate determinations for diagnosis and risk, which together comprise a broader description of a patient's periodontal status than diagnosis alone. Where subjective methods are used for determining risk there is a natural inclination to associate the level of risk with the severity of disease. While it is definitely true that high severity must equal high risk, it is just as true that low severity provides little or no information on risk level, because health must always go before severe disease (Martin, Page & Loeb, 2006.).
Steps to Treating Periodontal Disease
The first step of treatment is to get rid of all of the known causes of the periodontal disease. Mouth bacteria found in saliva forms colonies on the teeth and tissues, which is called plaque. This clear film of bacteria is the main cause of periodontal inflammation and breakdown. Calculus, also known as tartar, is formed when salts from the saliva precipitate into the plaque. This forms a hard substance, which holds fast tightly to the tooth. Both the calculus and the plaque must be removed to attain a successful result. The patient is taught to get rid of the plaque, while the dental professional must get rid of the calculus. Initial preparation also includes creating an environment that makes plaque removal by the patient as easy as possible. Following Initial Preparation, the tissues are looked at again after they have had a chance to heal to see if more periodontal therapy is needed. If the disease has been arrested, the optimal periodontal maintenance schedule is determined for the patient. If the disease persists, further non-surgical treatment may be performed. If surgery is needed to get rid of pockets that persist, a surgical treatment plan is formulated (Diagnosis and Treatment of Periodontal Disease, n.d).
Initial Preparation usually creates shrinkage of the inflamed gum, and therefore a reduction of the pocket depth. Frequently, if the patient has excellent oral hygiene habits and keeps regular maintenance appointments, this is enough to stabilize a case. On the other hand, with pockets that continue to bleed when probed, or with pockets deeper than 5mm, there is a high likelihood the disease process will continue. In those cases removal of the remaining pockets is the best treatment. If it is apparent during the examination that surgery is needed to obtain the best result, parts of the Initial Preparation may be shortened or circumvented completely. Scaling and root planing may be done during surgery, when access is the most ideal. This approach avoids repeating steps of Initial Preparation that would be performed during surgery, saving time and reducing expenses (Diagnosis and Treatment of Periodontal Disease, n.d).
The two most important factors in determining lasting success are patient home care, and regular periodontal cleanings. It has been shown that without routine maintenance there is twenty times more of a chance of recurrent disease. Most patients who are vulnerable to periodontal disease must be seen for periodontal maintenance appointments every three months, rather than the characteristic twice yearly cleanings. Frequently, maintenance appointments are alternated between the general dentist and the periodontist. There is nothing a patient can do that is more important to maintaining a healthy mouth than flossing daily and brushing along with constant periodontal maintenance (Diagnosis and Treatment of Periodontal Disease, n.d).
Conclusion
Periodontal diseases are serious bacterial infections that destroy attachment fibers and supporting bone that hold teeth in place in the mouth. There are many risks that contribute to a person getting this disease. Some of these risks are modifiable while others are non-modifiable. Before any periodontal treatment is undertaken, a diagnosis must be made. In order to reach a diagnosis, the patient's dental and medical histories must be taken, a clinical examination must be carried out, and dental x-rays must be looked at. The first step of treatment is to get rid of all of the known causes of the periodontal disease. If these causes are modifiable then the patient needs to change their behavior if they are non-modifiable then steps need to be taken to mitigate these risks as much as possible. The key is to get an early diagnosis and then follow this up with the appropriate treatment.
Works Cited
Spiller, M.S., 2000. The Treatment of Periodontal Disease. [online]. Available at:
http://www.doctorspiller.com/Treatment_of_Perio.htm
Peterson, D., 2008. Diagnosis of Gum Disease. [online]. Available at:
http://www.dentalgentlecare.com/diagnosis.htm
Periodontal disease – Risk Factors, 2011. [online]. Available at http://www.umm.edu/patiented/articles/who_gets_periodontal_disease_000024_4.htm
Fehrenbach, M.J., n.d. [online]. Available at http://www.youngdental.com/pdf/TPAV6I2.pdf
Martin, J.A., Page, R.C., Loeb, C.F., 2006. [online]. Available at http://www.dentalaegis.com/id/2006/08/periodontic-dentistry/risk-and-periodontal-disease-management
Idris, F., 2010. Periodontal disease prevalence and some related factors among 15 years old school in Khartoum State. Sudan. Sudanese Journal of Public Health, 5(4), p. 187-
Genetics and Periodontal Disease, 2006. [online]. Available at http://www.periodonticsltd.com/sub.php?page=pconditions_genetic
Borrell, L.N., Beck, J.D. & Heiss, G., 2006. Socioeconomic Disadvantage and Periodontal
Disease: The Dental Atherosclerosis Risk in Communities Study. American Journal
of Public Health, 96 (2), p. 332-339.
Diagnosis and Treatment of Periodontal Disease, n.d. [online]. Available at http://www.drwagenberg.com/periodontaldisease/treatment.htm
---
Are you busy and do not have time to handle your assignment? Are you scared that your paper will not make the grade? Do you have responsibilities that may hinder you from turning in your assignment on time? Are you tired and can barely handle your assignment? Are your grades inconsistent?
Whichever your reason is, it is valid! You can get professional academic help from our service at affordable rates. We have a team of professional academic writers who can handle all your assignments.
Plagiarism free papers
Timely delivery
Any deadline
Skilled, Experienced Native English Writers
Subject-relevant academic writer
Adherence to paper instructions
Ability to tackle bulk assignments
Reasonable prices
24/7 Customer Support
Get superb grades consistently
Online Academic Help With Different Subjects
Literature
Students barely have time to read. We got you! Have your literature essay or book review written without having the hassle of reading the book. You can get your literature paper custom-written for you by our literature specialists.
Finance
Do you struggle with finance? No need to torture yourself if finance is not your cup of tea. You can order your finance paper from our academic writing service and get 100% original work from competent finance experts.
Computer science
Computer science is a tough subject. Fortunately, our computer science experts are up to the match. No need to stress and have sleepless nights. Our academic writers will tackle all your computer science assignments and deliver them on time. Let us handle all your python, java, ruby, JavaScript, php , C+ assignments!
Psychology
While psychology may be an interesting subject, you may lack sufficient time to handle your assignments. Don't despair; by using our academic writing service, you can be assured of perfect grades. Moreover, your grades will be consistent.
Engineering
Engineering is quite a demanding subject. Students face a lot of pressure and barely have enough time to do what they love to do. Our academic writing service got you covered! Our engineering specialists follow the paper instructions and ensure timely delivery of the paper.
Nursing
In the nursing course, you may have difficulties with literature reviews, annotated bibliographies, critical essays, and other assignments. Our nursing assignment writers will offer you professional nursing paper help at low prices.
Sociology
Truth be told, sociology papers can be quite exhausting. Our academic writing service relieves you of fatigue, pressure, and stress. You can relax and have peace of mind as our academic writers handle your sociology assignment.
Business
We take pride in having some of the best business writers in the industry. Our business writers have a lot of experience in the field. They are reliable, and you can be assured of a high-grade paper. They are able to handle business papers of any subject, length, deadline, and difficulty!
Statistics
We boast of having some of the most experienced statistics experts in the industry. Our statistics experts have diverse skills, expertise, and knowledge to handle any kind of assignment. They have access to all kinds of software to get your assignment done.
Law
Writing a law essay may prove to be an insurmountable obstacle, especially when you need to know the peculiarities of the legislative framework. Take advantage of our top-notch law specialists and get superb grades and 100% satisfaction.
What discipline/subjects do you deal in?
We have highlighted some of the most popular subjects we handle above. Those are just a tip of the iceberg. We deal in all academic disciplines since our writers are as diverse. They have been drawn from across all disciplines, and orders are assigned to those writers believed to be the best in the field. In a nutshell, there is no task we cannot handle; all you need to do is place your order with us. As long as your instructions are clear, just trust we shall deliver irrespective of the discipline.
Are your writers competent enough to handle my paper?
Our essay writers are graduates with bachelor's, masters, Ph.D., and doctorate degrees in various subjects. The minimum requirement to be an essay writer with our essay writing service is to have a college degree. All our academic writers have a minimum of two years of academic writing. We have a stringent recruitment process to ensure that we get only the most competent essay writers in the industry. We also ensure that the writers are handsomely compensated for their value. The majority of our writers are native English speakers. As such, the fluency of language and grammar is impeccable.
What if I don't like the paper?
There is a very low likelihood that you won't like the paper.
Reasons being:
When assigning your order, we match the paper's discipline with the writer's field/specialization. Since all our writers are graduates, we match the paper's subject with the field the writer studied. For instance, if it's a nursing paper, only a nursing graduate and writer will handle it. Furthermore, all our writers have academic writing experience and top-notch research skills.
We have a quality assurance that reviews the paper before it gets to you. As such, we ensure that you get a paper that meets the required standard and will most definitely make the grade.
In the event that you don't like your paper:
The writer will revise the paper up to your pleasing. You have unlimited revisions. You simply need to highlight what specifically you don't like about the paper, and the writer will make the amendments. The paper will be revised until you are satisfied. Revisions are free of charge
We will have a different writer write the paper from scratch.
Last resort, if the above does not work, we will refund your money.
Will the professor find out I didn't write the paper myself?
Not at all. All papers are written from scratch. There is no way your tutor or instructor will realize that you did not write the paper yourself. In fact, we recommend using our assignment help services for consistent results.
What if the paper is plagiarized?
We check all papers for plagiarism before we submit them. We use powerful plagiarism checking software such as SafeAssign, LopesWrite, and Turnitin. We also upload the plagiarism report so that you can review it. We understand that plagiarism is academic suicide. We would not take the risk of submitting plagiarized work and jeopardize your academic journey. Furthermore, we do not sell or use prewritten papers, and each paper is written from scratch.
When will I get my paper?
You determine when you get the paper by setting the deadline when placing the order. All papers are delivered within the deadline. We are well aware that we operate in a time-sensitive industry. As such, we have laid out strategies to ensure that the client receives the paper on time and they never miss the deadline. We understand that papers that are submitted late have some points deducted. We do not want you to miss any points due to late submission. We work on beating deadlines by huge margins in order to ensure that you have ample time to review the paper before you submit it.
Will anyone find out that I used your services?
We have a privacy and confidentiality policy that guides our work. We NEVER share any customer information with third parties. Noone will ever know that you used our assignment help services. It's only between you and us. We are bound by our policies to protect the customer's identity and information. All your information, such as your names, phone number, email, order information, and so on, are protected. We have robust security systems that ensure that your data is protected. Hacking our systems is close to impossible, and it has never happened.
How our Assignment  Help Service Works
You fill all the paper instructions in the order form. Make sure you include all the helpful materials so that our academic writers can deliver the perfect paper. It will also help to eliminate unnecessary revisions.
2.      Pay for the order
Proceed to pay for the paper so that it can be assigned to one of our expert academic writers. The paper subject is matched with the writer's area of specialization.
3.      Track the progress
You communicate with the writer and know about the progress of the paper. The client can ask the writer for drafts of the paper. The client can upload extra material and include additional instructions from the lecturer. Receive a paper.
4.      Download the paper
The paper is sent to your email and uploaded to your personal account. You also get a plagiarism report attached to your paper.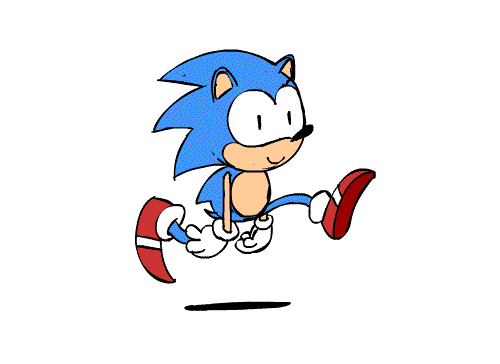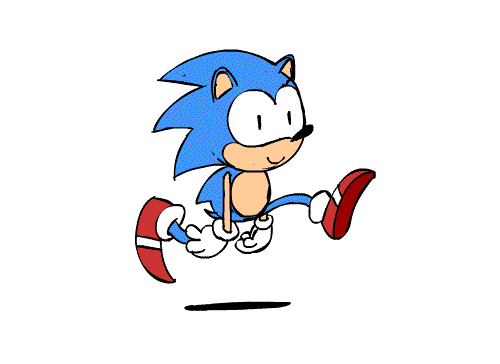 PLACE THIS ORDER OR A SIMILAR ORDER WITH US TODAY AND GET A PERFECT SCORE!!!
---