business plan for an imaginary software company, Techno soft which aims to enter South Asian market as a part of its international business expansion strategy. The paper is divided into different sections. The first section presents an ample introduction to the company; its location, products, mission, vision, and strategy, the source of competitive advantage, and the nature of business opportunity which it wishes to avail in the new market. The second section presents environmental and industry analysis of the firm using different tools; like PEST Analysis, Five Forces of Competition, CAGE Model, and future outlook. The third section is dedicated for the marketing plan of the company which describes the company's target market and marketing mix strategies.
The fourth section presents an organizational plan which includes organizational team composition, organizational chart, McKinsey 7-S Assessment for the company, and concise description of what is the company's business level strategy and how it fits with its corporate level strategy. The next section explains the operational plan for Techno soft by highlighting its supply chain, main partners and suppliers, strategies to optimize operational effectiveness, and the operational plan from a value chain perspective. The Section 6 presents a complete financial plan for the company which includes projected financial statement, calculations for costs of goods sold and financial break-even point, the key financial ratios, and the importance of financial information to measure the company's success in the market.
The seventh section of this business plan is dedicated to discuss the critical risk analysis and to develop a projected milestones schedule for this business expansion project. The final section explains the strategic leadership and entrepreneurship for the company by highlighting the sphere of influence of the leader, his own bias, anticipated hurdles, leadership styles, etc.
Section 1: Company Overview
i. Introduction: Technosoft Corporation:
Technosoft Corporation is an American multinational software company specialized in designing and developing operating systems for personal computers, laptops, smart notebooks, etc. Technosoft also offers a wide range of technology-related products and services; including office suits, desktop and server programs, internet search engines, enterprise resource planning software, technical solutions and maintenance, etc. The company has strong business presence in the American, Asian, European, and Pacific region. As a part of its international expansion strategy, Technosoft aims to enter the South Asian market with its operating system as the introductory offer in the potential markets like China, Hong Kong, and India.
ii. The Mission, Vision, and Strategy:
The mission of Technosoft is to provide the most innovative and technologically advanced operating systems that can fulfill the official and personal requirements of its target consumers in the most efficient and cost-effective way. Its vision is to become the most favorite operating system developer in the world by creating and fulfilling the demand of highly advanced software solution through its operating system. The strategy behind developing an advanced system and entering into all potential markets of the world is to establish a strong brand image in the mind of consumers so that Technosoft becomes their first choice whenever they think of an operating system or any type of software solutions (Lancaster & Withey, 2007). The company's strategy is to achieve the market leadership position in its operating system category by beating the competition through research and innovation.
iii. The Sources of Competitive Advantage:
The biggest source of competitive advantage for the company is its marvelous growth over the years and the delivery of highly advanced operating systems and software products to a large number of customers in four regions of the world. Moreover, the company's designing and development capabilities, financial strength, and extensive research and innovative procedures are also the major of competitive advantage.
iv. Nature of the Business Opportunity:
Technosoft has successful developed its strong brand image in the American, Asian, European, and pacific regions. Now it aims to expand its operations in the Asian region by targeting the most potential countries in the South Asian region. The biggest business opportunity for Technosoft in these countries is the large size of target market and the level of competition which is less severe as compared to other three regions (Kurtz, MacKenzie, & Snow, 2010).
Section 2: Environment Analysis and Industry Analysis
2.1: Analysis of the General Business Environment using PEST Analysis
The general business environment of Technosoft consists of political and legal, social and demographical, economic, and technological forces. These forces can be analyzed using PEST analysis.
i. Political, Legal, and Governmental Forces:
Technosoft has business operations in different regions all over the world. During the implementation of its business expansion strategy into South Asian market, it will face different legal structures, regulations, governmental behaviors, and political situations in different countries. In order to operate in a legal way, it will have to adhere to these laws, regulations, and policies which the governments of South Asian countries have imposed on software businesses (Kurtz & Boone, 2011). Technosoft will have to keep its business strategies completely aligned with the governmental frameworks in order to get sound governance and regulatory support.
ii. Social and Demographical Forces:
Social and demographical forces impact the consumer choices or buying decisions in an industry (Kurtz, MacKenzie, & Snow, 2010). Technosoft will have to operate in a highly concentrated market where consumers have wide range of alternative choices in every product category. They evaluate their required products on different purchase decision parameters; like quality, reliability, features, price, manufacturer and the country of origin, etc. Therefore, Technosoft will have to keep in mind all these parameters while designing, developing, and promoting its products to different target consumers in the South Asian market.
iii. Economic Forces:
Economic environment is one of the leading forces in the South Asian software industry due to the involvement of high financial risks, heavy R&D costs, and highly intense competition. The industry participants compete with their rivals on the basis of price and quality of their products. Therefore, if the economic conditions in some country will turn favorable for the software businesses, Technosoft will observe a positive impact on its operations and performance. On the other hand, if the economy of some country will get conquered by high inflation, poor industrial growth and diminishing market attractiveness, the company will have to move forward in a more careful way and operate under poor cost-controls and low profit margins (Lamb, Hair, & McDaniel, 2012).
iv. Technological Forces:
Technological forces directly impact the competitiveness and sustainability of software companies. Due to the rapid advancements in the field of Information Technology and Computer Sciences all over the world, the business environment in the South Asian software industry has become more challenging and complex for its participants. In order to operate in the most competitive and profitable way, Technosoft will have to expend heavily on Research and Development activities which can lead it towards innovation and operational efficiency.
2.2: Analysis of the Industry using the Five Forces Model of Competition
The Five Forces Model of Competition presented by Michael Porter can be used to analyze the competitive environment in the South Asian software industry. These forces include rivalry among existing competitors, threat from new entrants in the industry, threat from the substitute products, the bargaining power of customers, and the bargaining power of suppliers (Kotler & Armstrong, 2008).
i. Rivalry among the existing Competitors:
Technosoft aims to expand its business operations in South Asian market. Therefore, it will face a stiff competition from the existing top rivals which have strong presence in the software industry of South Asian countries; especially in India and China which are technologically advanced and developed economies. The top software giants in this market are Microsoft, Dell, Hewlett-Packard, IBM, Apple, Adobe Systems, Google, Sony, Acer, etc. These corporations are the top leaders in the global software industry and possess resources, development capabilities, and core competencies through which they can easily compete with Technosoft. In its operation system category, Technosoft will face a direct competition from Microsoft, Apple, and Google.
ii. Threat from New Entrants:
The threat from new entrants in the software industry is comparatively low due to the high barriers to entry for small scale firms. The major barriers include innovative procedures, high initial investment, heavy R&D expenditures, brand recognition, etc. If Technosoft enters the South Asian market, it will itself act as a new entrant, but will be able to establish its presence due to its already developed brand image in the international market (McDonald, 2011).
iii. Threat from the Substitute Products:
Technosoft will not have to face high threats from substitute products. Reason being, its operating system will directly compete with the Windows, Linux, Mac OS, etc. which have successfully dominated the market and left no room for substitute software. Technosoft, being an equally competitive corporation to these top rivals will easily penetrate in the new market and compete with all the software development corporations that can offer substitute products.
iv. The Bargaining Power of Customers:
Customers enjoy strong bargaining power when they have to choose technology related products. It is because there is a large number of tech-products manufacturers and software developers that offer similar products to the same target markets. There are minor differences in prices, quality, and features of these products. Therefore, consumers can choose those products that best match their current needs. In the new market, Technosoft will need to strive hard for building a strong customer base by producing and promoting innovative technology solutions.
v. The Bargaining Power of Suppliers:
The bargaining power of suppliers is strong against new and small scale software manufacturers while very low against top market leaders. Reason being, large scale manufacturers take advantage of their financial strength and make long-term collaborations with the raw material suppliers in a view to get regular and non-stop supply. On the other hand, small manufacturers can neither make strategic collaborations nor make bulk purchases for getting discount on raw material. As a result, the bargaining power of suppliers increases against these small manufacturers.
Section 3: Marketing Plan
3.1: Potential Target Market
Technosoft specializes in operating system designing and development. Therefore, it will enter into the new market with this product and target all individual and corporate consumers. The target market can be segmented on the basis of age groups, individual requirements, and purchasing power parity. The operating system developed by Technosoft will be targeted towards students and professional people who have personal computers, notebooks, and laptops. Therefore, Technosoft will target consumers between 18 to 55 years of age from both the genders. There will be no geographical segmentation for this market as the company will target all the potential locations in one country at the same time (Mu-hlbacher, Dahringer, & Leihs, 2006).
3.2: 4 Ps of Marketing (the Marketing Mix)
The marketing mix consists of four different types of strategies which help the company in presenting its products to its potential target market in the most effective way. These are: product strategies, pricing strategies, promotional strategies, and place or distribution strategies.
i. Product Strategies:
Technosoft will design and develop its operating system by keeping in view the features and advantages of its competitor operating systems, e.g. those developed by Microsoft, Apple, Google, etc. The most important product strategy for Technosoft is to bring something unique and highly innovative in its operating system which is not yet developed or introduced by any of its competitors. Secondly, it will have to ensure that its operating system is equally steadfast and reliable for the target consumers in order to build brand equity in the new target market.
ii. Pricing Strategies:
The pricing strategies will also be made in the light of competitor analysis and demographical patterns in the target market. In order to establish its presence in the shortest possible span of time, Technosoft will not only have to develop a high quality operating system, but also charge a competitive price which can give it attractive returns as well as attract a large number of potential customers. The competitive pricing strategy will help it in beating the competition from top industry rivals.
iii. Promotional Strategies:
Technosoft will promote its operating system on all the major marketing mediums; like electronic media, print media, and internet platform using social media networking sites, search engines, and advertising websites. The most effective promotional medium for this operating system is the company's own websites and the major search engines. It can attract potential consumers by using advertisements and promotional campaigns which communicate the features and advantages of this operating system for the individual and corporate consumers (Canzer, 2006).
iv. Place Strategies:
Technosoft will make its operating system available in all the potential markets in the every target country. The operating system DVDs, complete installation suits, and user guides will be available at stores which sell technology related products and services. The company will also provide an option to the individual and corporate consumers to order the operating system at its own website and make payment through online banking channels. In the initial phase of its business expansion into South Asian markets, Technosoft will only promote its products in big cities and towns. With the passage of time, it will continue to target new markets in small cities.
3.3: CAGE Distance Framework
Technosoft will also have to understand and address the cultural, administrative, geographical, and economic differences between its existing and the newly targeted markets while crafting its business, corporate, and marketing strategies. First of all, it will find huge differences in the social, cultural, and demographical patterns in the South Asian markets; like cultural values, languages, ethnic and social networks, etc. Secondly, there will be different administrative and legal frameworks for business organizations in the new markets. Technosoft will have to follow these frameworks in order to avoid critical issues and negative consequences on its profitability and sustainability (Lancaster & Withey, 2007). The geographic dimensions like time zones, climates, physical distance, etc. will not have any significant impact on the company. On the other hand, economic distances like income levels, poverty level, unemployment, access of the general public to technology markets, and overall economic conditions of the target countries will directly impact its operational and financial performance at large (Paley, 2006).
3.4: Trends and Future Outlook
The Information Technology industry in the South Asian region has been showing an increasing trend for the last few years due to rapid advancements in technological products and services and the entry of large scale software giants in its fastest growing markets like China, Hong Kong, and India. Technosoft can penetrate into this market with its operating system and continue to deliver innovative features in this product and introduce other products with the passage of time (the New York Times, 2011). The company will have to keep an eye on the changing technological trends and consumer requirements in order to move forward in the industry in the most competitive way (Sanders, 2007). It can ensure a sustainable future in the South Asian market if it continues to develop innovative products and compete with its industry rivals with the help of its core competencies and competitive advantages.
Section 4: Organizational Plan
4.1: The Management Team
The Technosoft team in the new region will consists of Board of Directors and the top management that will collectively supervise and direct the whole organizational setup. The team will be headed by the President or CEO of the company in the South Asian region. He will be reported by a team of eight divisional heads; including EVP Operations, EVP Sales and Marketing, EVP Branding, EVP Supply Chain, EVP Financial Officer, EVP HR, Chief Operations Officer, and the Chairman of the company. These team members will be specialized and experienced in their respective fields. In the supervision of these team members, Technosoft will observe a tremendous growth in its South Asian operations.
Director Social Media
Director Diversity Management
Director Supply Chain
Director
Sales
and Marketing
Director Finance
Director HR
Director Operations
Director Brand Management
Director Legal Affairs
Director Design and Development
EVP Supply Chain
EVP, Chief HR Officer
EVP Sales and Marketing
Chairman
Chief Operating Officer
Chief Financial Officer
EVP Branding
EVP Operations
President and CEO4.2: Organizational Chart
4.3: The McKinsey 7S Framework for Technosoft
i. Strategy:
The company's strategy is to establish its presence in the new market by offering innovative and advanced operating system to a large customer base. In addition to high level of profitability, the company also aims to develop a strong brand image in the minds of target consumers. Its strategy is completely aligned with the environmental, economic, demographical, other forces in the new market.
ii. Structure:
The company will develop a functional team in the new market. The whole organizational setup will be under the supreme supervision of the Board of Directors who will formulate policies and strategies for the organization's short-term and long-term future. The Top management will implement these strategies while the lower level managers and employees will be responsible to accomplish the assigned targets. There will be an effective communication system and coordination between all the departments of the organization so that each and every operational activity can be performed in the most effective and efficient way.
iii. Systems:
Technosoft will function using the most advanced enterprise resource planning systems like financial management system, strategic human resource management system, customer relationship management system, database management system, etc. These systems will enable its workforce to work more efficiently and help it in achieving cost leadership in the industry.
iv. Shared Values:
Technosoft also recognizes the importance of strong organizational culture for the success and prosperity of its business. Therefore, it will promote strong values and cooperation among its team members and low level workers so that they can work more productively at the workplace. It will institute conflict and diversity management programs in order to avoid issues which are normally observed by MNCs in their international operations (DuBrin, 2009).
v. Style:
The management team will use both transformational and transactional leadership styles to motivate, direct, and lead the organizational members towards one common direction. The managers will use different motivational techniques to keep the morale of their subordinates high and increase their commitment towards their job responsibilities.
vi. Staff:
The biggest difficulty which Technosoft will face in the new market is finding the right talent for the right job positions. The new business setup will require employees from all functional areas; including Sales, Marketing, engineering, it, Finance, HR, Audit, etc. Therefore, the company will require a considerable time to find these employees in order to commence its operations as early as possible.
vii. Skills:
The new staff will also need to be trained for their specific job positions. In order to perform their job responsibilities in an efficient way, they will have to learn the most advanced technical and job-related skills. Therefore, Technosoft will also have to allocate sufficient budget for training and development programs. The HR managers will assess the training needs of all organizational members by consulting their respective heads and immediate supervisors (Lussier & Achua, 2010).
4.4: Business Level and Corporate Level Strategies of Technosoft
Technosoft has gained competitive advantages in its existing markets by focusing on all the three generic business-level strategies, i.e. cost leadership, focus, and differentiation. Its products are highly differentiated from those of its competitors in the American, European, Pacific, and Asian regions. The company also ensures that its resources are utilized by its workforce in the most efficient way so that it can achieve cost leadership in its industry. However, its high level of research and development efforts and marketing campaigns put high financial burdens on its profit margins and overall financial performance — making it harder for Technosoft to achieve cost leadership. The third strategy, i.e. focus is implemented in both cost leadership and differentiation in order to provide strength to these two major strategies. The company uses focused cost control and focused differentiation for different product categories. For operating system, it gives major focus on differentiation in order to distinguish it from those developed by Microsoft, Apple, Google, and other software developers.
The company's business level strategies are completely aligned with its corporate level strategies which are growth (in both horizontal and vertical direction), stability, and retrenchment. The major corporate level strategy is the horizontal growth in new geographical markets. This business expansion strategy into South Asian software industry is also a part of company's growth strategy. Technosoft aims to penetrate in this industry by using differentiation and cost leadership as the strongest competitive tools against its top rivals.
Section 5: Operational Plan
5.1: Supply Chain Members and Business Partners
Technosoft will commence its business in the new market by promoting and selling operating system. Therefore, the primary supply chain will consists of those firms which are directly or indirectly related to the software designing, development, maintenance, and promotion. The most important supply chain member will be communication and network service providers that will connect Technosoft with the outside world. Secondly, the company will have to make strategic links with the software promotion firms, search engine corporations, and other it related companies that can assist it in developing and promoting its operating system in the new markets (Lancaster & Withey, 2007).
Technosoft can make links with the business partners and supply chain members from China and India which are two major it hubs in the South Asian market. The company will also have to develop a contingency plan regarding its supply chain efficiency. This contingency plan will help it in encountering the risk of supply shortage, technological failure, or breach of contract by its suppliers or business partners.
5.2: Strategies to Optimize Operational Effectiveness
Technosoft can improve its operational effectiveness in the new business setup by ensuring that its suppliers regularly provide the most efficient communication, networking, and power supplies in its offices, laboratories, and development centers. In order to get the maximum output from the least amount of inputs, the company will have to ensure that all its functional departments have sufficient access to organizational resources; including financial, physical, informational, and human capital.
5.3: Value Chain
The major activities which will help the company in creating value for its consumers include designing, development, and promotion of its operating system. The company will have to design and develop the operating system using a user-friendly interface, advanced features, and high level of compatibility with the personal computers, laptops, and notebooks. The promotional activities will also play a leading role in the value chain by creating awareness among the general consumers about this operating system. These primary activities will be supported by a number of secondary functions; including troubleshooting and maintenance, technical support, customer services, efficient delivery, and customer feedback after sale (Paley, 2006).
Section 6: Financial Plan
Note: Section 6.1 (Projected Income Statement) and 6.2 (Cost of Goods Sold) can be found in the attached Excel Spreadsheets
6.3: Financial Break-Even Point
As per the projected financial statement of the company for its initial 12 months of operations in the new market, it will achieve financial break-even point when its sales will exactly match its costs. The projections show that the company will incur heavy costs in the initial month due to heavy business development and technology acquisition costs. The financial break-even point can be calculated for the company as follows:
Breakeven Point in Units = Total Fixed Costs / (Price per Unit — Variable Costs per Unit)
= $70,000 / ($200 — $0.70)
= 351 Units
It means the company can reach its breakeven point when it will sell a minimum of 351 units of its operating system in the new market.
6.4: The Usage of Financial Information
The financial information will be helpful for the Finance department in allocating the organizational resources to different functional areas according to their needs. For example, by analyzing the fixed and variable costs during the initial period of investment in the new market, the company will be able to identify the areas which are taking the biggest part from the budget. Similarly, the sales performance over a specific period of time will be helpful in designing and crafting strategies for the company in the short run and long run. By analyzing the trend in sales and cost of sales, the company can figure out the need to adopt cost control strategy or differentiation strategy — the two major generic strategies in the business world. Similarly, if the company will observe a tremendous growth in the initial 12 months, it will adopt growth strategy and expand its operations in other potential markets. However, if the performance will get affected from poor economic or industrial conditions, it will adopt stability strategy (Bangs & Henricks, 2005). All these strategies will be adopted in the light of company's financial performance after its heavy initial investment.
6.5: Key Financial Ratios to measure the Performance of the Company
There are numerous ratios which can be used to measure the performance of an organization to determine its success and sustainability in its industry. However, there are certain ratios which are considered the most significant while doing financial analysis of software businesses. These ratios include; Return on Investment or Return on Assets (NPAT / Total Assets), Return on Equity (NPAT / Paid up Capital + Reserves), Debt Ratio (Total Liabilities / Total Assets), etc. In addition to these ratios, the performance of the company can be measured using all other ratios which measure the trend of sales, costs of goods sold, administrative and general expenses, and interest expenses over the period (Cadle, Paul, & Yeates, 2010).
Section 7: Critical Risks Assessment and Milestones Schedule
Being a technology oriented firm, Technosoft will have to face the biggest risk of technological failure in its own systems or at the industry level. It will expend a huge amount on designing, developing, and launching a home and professional operating system at the same time. Therefore, it will have to design a contingency plan for the risks and uncertainties which can affect its business operations. One of the major risks for Technosoft in the new market is the acceptability of its operating system by the potential consumers. The operating system segment in the it industry is largely dominated by Microsoft, Apple, and Google. Therefore, Technosoft will have to compete with these rivals in order to see an attractive sales performance. The risk lies in the trust of consumers that whether they will accept it in the presence of already well-recognized brands or not (Havaldar, 2010).
Another big risk for the company is the economic uncertainties in the new market. Most of the counties in the South Asian region are in their developing phase. Therefore, investors anticipate a good potential in these markets in the next decade. If Technosoft enters these industries, it will have to wait for the industries to grow in the next 5 to 10 years period. There are various types of risks which the company can face during this period; like natural calamities, economic downturn, political instability, etc. (Cadle, Paul, & Yeates, 2010).
Note: The Milestone Schedule can be found in Excel Spreadsheet 7.2
Section 8: Strategic Leadership and Entrepreneurship
The primary role as the project manager in this business expansion strategy would be to supervise each and every activity which the employees will perform for the accomplishment of this initial target. The leader will have to keep in view the strengths and weaknesses of the company and strategize to use these strengths to avail the most attractive opportunities from the market. Similarly, he will have to find the ways in which the company can overcome its weaknesses. The leader will not have any personal bias or interest in the company's performance.
He will face a number of issues in the course of his leadership in this project. The major hurdles include availability of financial capital, talent hunt to find the right employees for the right job positions at the right time, dealing with the industrial relations issues, assessing the training needs of each and every organizational member on individual basis, arranging different types of training programs according to these individual needs, managing cultural diversity and employee conflicts, motivation and encouragement issues, etc. The leader will have to encounter all these hurdles in order to achieve the organizational objectives in the most effective and efficient way (Jobber, 2009).
The leader will have to use both transformational and transactional leadership styles for his followers. Since transformational leadership style gives more fruitful results in a shorter period of time, the leader will prefer to motivate and lead his subordinates using this style. In this way, employees will not only work more productively, but will also develop their mind to bring innovation in the organizational systems and procedures. The leader can influence the beliefs and performance of organizational members if he will show charisma in his personality and leadership style. In this way, he will be able to generate more effective results for the company (Daft, 2011).
References
Bangs, DH, & Henricks, M. (2005). Business Plans Made Easy, 3rd Edition. Irvine, California: Entrepreneur Press.
Cadle, J., Paul, D., & Yeates, D. (2010). Business Analysis, 2nd Edition. Swindon: British Informatics Society
Canzer, B. (2006). E-business: strategic thinking and practice, 2nd Edition. Boston: Houghton Mifflin.
Daft, R.L. (2011). Understanding Management, 7th Edition. Mason, OH: South-Western.
DuBrin, a.J. (2009). Essentials of Management, 8th Edition. Mason, OH: Thomson Business & Economics.
Havaldar, K.K. (2010). Business Marketing: Text and Cases, 3rd Edition. New Delhi: Tata McGraw Hill Education Private Ltd.
Jobber, D. (2009). Principles and Practice of Marketing, 6th Edition. U.K: McGraw Hill
Kotler, P., & Armstrong, G. (2008). Principles of Marketing, 11th Edition. U.S.: Prentice Hall
Kurtz, D.L., & Boone, L.E. (2011). Contemporary Business, 13th Edition. Hoboken, N.J: Wiley.
Kurtz, D.L., MacKenzie, H.F., & Snow, K. (2010). Contemporary Marketing, 2nd Edition. Toronto: Nelson Education
Lancaster, G., & Withey, F. (2007). Marketing Fundamentals, 2nd Edition. U.K: Butterworth-Heinemann
Lamb, C., Hair, J., & McDaniel, C. (2012). Essentials of Marketing, 7th Edition. Ohio: South-Western Cengage Learning
Lussier, R.N. & Achua, C.F. (2010). Leadership: Theory, Application, Skill Development, 4th Edition. Australia: South-Western.
McDonald, M. (2011). Marketing plans: how to prepare them, how to use them, 7th edition. Chichester: Wiley, 2011.
Mu-hlbacher, H., Dahringer, L., & Leihs, H. (2006). International Marketing: a Global Perspective, 3rd Edition. London: Thomson Learning
Paley, N. (2006). The Manager's Guide to Competitive Marketing Strategies, 3rd Edition. London: Thorogood Corporation
Sanders, N.R. (2007). The Benefits of Using E-Business Technology: The Supplier Perspective, Journal of Business Logistics, 28 (2): 177-207.
The New York Times, (2011). Phones try to stand out in a crowd. Retrieved on May 10th, 2013, from
---
Are you busy and do not have time to handle your assignment? Are you scared that your paper will not make the grade? Do you have responsibilities that may hinder you from turning in your assignment on time? Are you tired and can barely handle your assignment? Are your grades inconsistent?
Whichever your reason is, it is valid! You can get professional academic help from our service at affordable rates. We have a team of professional academic writers who can handle all your assignments.
Plagiarism free papers
Timely delivery
Any deadline
Skilled, Experienced Native English Writers
Subject-relevant academic writer
Adherence to paper instructions
Ability to tackle bulk assignments
Reasonable prices
24/7 Customer Support
Get superb grades consistently
Online Academic Help With Different Subjects
Literature
Students barely have time to read. We got you! Have your literature essay or book review written without having the hassle of reading the book. You can get your literature paper custom-written for you by our literature specialists.
Finance
Do you struggle with finance? No need to torture yourself if finance is not your cup of tea. You can order your finance paper from our academic writing service and get 100% original work from competent finance experts.
Computer science
Computer science is a tough subject. Fortunately, our computer science experts are up to the match. No need to stress and have sleepless nights. Our academic writers will tackle all your computer science assignments and deliver them on time. Let us handle all your python, java, ruby, JavaScript, php , C+ assignments!
Psychology
While psychology may be an interesting subject, you may lack sufficient time to handle your assignments. Don't despair; by using our academic writing service, you can be assured of perfect grades. Moreover, your grades will be consistent.
Engineering
Engineering is quite a demanding subject. Students face a lot of pressure and barely have enough time to do what they love to do. Our academic writing service got you covered! Our engineering specialists follow the paper instructions and ensure timely delivery of the paper.
Nursing
In the nursing course, you may have difficulties with literature reviews, annotated bibliographies, critical essays, and other assignments. Our nursing assignment writers will offer you professional nursing paper help at low prices.
Sociology
Truth be told, sociology papers can be quite exhausting. Our academic writing service relieves you of fatigue, pressure, and stress. You can relax and have peace of mind as our academic writers handle your sociology assignment.
Business
We take pride in having some of the best business writers in the industry. Our business writers have a lot of experience in the field. They are reliable, and you can be assured of a high-grade paper. They are able to handle business papers of any subject, length, deadline, and difficulty!
Statistics
We boast of having some of the most experienced statistics experts in the industry. Our statistics experts have diverse skills, expertise, and knowledge to handle any kind of assignment. They have access to all kinds of software to get your assignment done.
Law
Writing a law essay may prove to be an insurmountable obstacle, especially when you need to know the peculiarities of the legislative framework. Take advantage of our top-notch law specialists and get superb grades and 100% satisfaction.
What discipline/subjects do you deal in?
We have highlighted some of the most popular subjects we handle above. Those are just a tip of the iceberg. We deal in all academic disciplines since our writers are as diverse. They have been drawn from across all disciplines, and orders are assigned to those writers believed to be the best in the field. In a nutshell, there is no task we cannot handle; all you need to do is place your order with us. As long as your instructions are clear, just trust we shall deliver irrespective of the discipline.
Are your writers competent enough to handle my paper?
Our essay writers are graduates with bachelor's, masters, Ph.D., and doctorate degrees in various subjects. The minimum requirement to be an essay writer with our essay writing service is to have a college degree. All our academic writers have a minimum of two years of academic writing. We have a stringent recruitment process to ensure that we get only the most competent essay writers in the industry. We also ensure that the writers are handsomely compensated for their value. The majority of our writers are native English speakers. As such, the fluency of language and grammar is impeccable.
What if I don't like the paper?
There is a very low likelihood that you won't like the paper.
Reasons being:
When assigning your order, we match the paper's discipline with the writer's field/specialization. Since all our writers are graduates, we match the paper's subject with the field the writer studied. For instance, if it's a nursing paper, only a nursing graduate and writer will handle it. Furthermore, all our writers have academic writing experience and top-notch research skills.
We have a quality assurance that reviews the paper before it gets to you. As such, we ensure that you get a paper that meets the required standard and will most definitely make the grade.
In the event that you don't like your paper:
The writer will revise the paper up to your pleasing. You have unlimited revisions. You simply need to highlight what specifically you don't like about the paper, and the writer will make the amendments. The paper will be revised until you are satisfied. Revisions are free of charge
We will have a different writer write the paper from scratch.
Last resort, if the above does not work, we will refund your money.
Will the professor find out I didn't write the paper myself?
Not at all. All papers are written from scratch. There is no way your tutor or instructor will realize that you did not write the paper yourself. In fact, we recommend using our assignment help services for consistent results.
What if the paper is plagiarized?
We check all papers for plagiarism before we submit them. We use powerful plagiarism checking software such as SafeAssign, LopesWrite, and Turnitin. We also upload the plagiarism report so that you can review it. We understand that plagiarism is academic suicide. We would not take the risk of submitting plagiarized work and jeopardize your academic journey. Furthermore, we do not sell or use prewritten papers, and each paper is written from scratch.
When will I get my paper?
You determine when you get the paper by setting the deadline when placing the order. All papers are delivered within the deadline. We are well aware that we operate in a time-sensitive industry. As such, we have laid out strategies to ensure that the client receives the paper on time and they never miss the deadline. We understand that papers that are submitted late have some points deducted. We do not want you to miss any points due to late submission. We work on beating deadlines by huge margins in order to ensure that you have ample time to review the paper before you submit it.
Will anyone find out that I used your services?
We have a privacy and confidentiality policy that guides our work. We NEVER share any customer information with third parties. Noone will ever know that you used our assignment help services. It's only between you and us. We are bound by our policies to protect the customer's identity and information. All your information, such as your names, phone number, email, order information, and so on, are protected. We have robust security systems that ensure that your data is protected. Hacking our systems is close to impossible, and it has never happened.
How our Assignment  Help Service Works
You fill all the paper instructions in the order form. Make sure you include all the helpful materials so that our academic writers can deliver the perfect paper. It will also help to eliminate unnecessary revisions.
2.      Pay for the order
Proceed to pay for the paper so that it can be assigned to one of our expert academic writers. The paper subject is matched with the writer's area of specialization.
3.      Track the progress
You communicate with the writer and know about the progress of the paper. The client can ask the writer for drafts of the paper. The client can upload extra material and include additional instructions from the lecturer. Receive a paper.
4.      Download the paper
The paper is sent to your email and uploaded to your personal account. You also get a plagiarism report attached to your paper.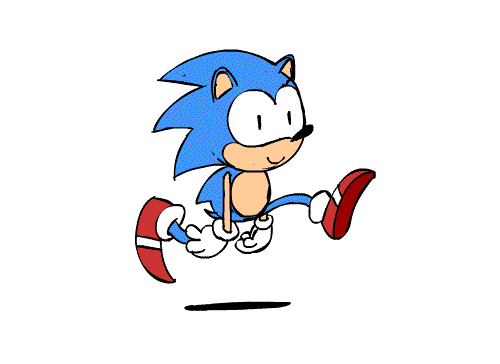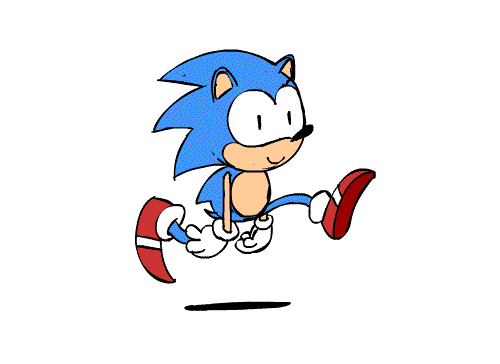 PLACE THIS ORDER OR A SIMILAR ORDER WITH US TODAY AND GET A PERFECT SCORE!!!
---