nurses play a very important role in the emotional, spiritual, and physical care of the patient with different illness. When it comes to nursing homes, nurses are responsible for the well-being of the individuals there. Even though majority of the persons there are not critically there, they still depend on nurses for their care both medically and emotionally.
Sanghine (2013) reported that two nursing home nurses managed to turn off the alarms of nineteen patients at night so they would not be disturbed during their sleep. They were caught when the care home manager checked up on them in the middle of the night. IT was reported that elderly patients in ages 75 to 100 were not able to call for help. Not only that, they also reported ill treatment to the persons only because they preferred their own comfort and sleep before their duty at the nursing home.
The primary job a nurse at the nursing home is to look after all the needs of the elderly patient show are there. Primarily, the nurses are suppose to make sure that these patients maintain their hygiene, have clean beds and getting the nutrition that they need. Furthermore, the nurses need to look over their vital signs and make sure that their medication is given on time. Furthermore, they are also assigned the duty of administering intravenous injections or drawing blood as per need is required.
Seeing the description above, it is quite clear that nurses are quite overworked regardless of which setting they are in. Their responsibilities are quite a lot than what they can undertake. Seeing this, it is not surprising to note the amount of errors that occur because of nursing fatigue. Hughes & Rogers (2008) noted that lack of sleep and fatigue leads to life threatening errors caused by nurses. This can mean either insufficient Monitoring or wrong administration of the patient. Many patients who are in critical care needs to be observed very carefully. Any alarm sign if missed can lead to trouble in the future and can worsen the prognosis of the patients.
It has been stated that it is very common for nurses to fall asleep when they working nights (Scott et.al, 2006) It has been reported by one fifth of the nurses that they have trouble staying awake during night. A survey revealed that the rate of falling asleep in the night shift is around 35.5% (Lee.1992) Altered sleep patterns have been directly linked to effects like reduced motivation, cognitive problems, and reduced job performance. Lack of sleep has also been linked to the development of depression and other psychosocial problems as well (Baldwin et.al, 1997)
Overall, it has been shown that nursing fatigue and errors is linked to a probability of error in 34 events every day in a teaching hospital where are 1000 nursing shifts every day. This is a huge amount considering that people opt for hospital care because it is less prone to error and it is timelier. When admitted in a hospital, people are likely to get medications through an intravenous or an intramuscular route. This makes their condition even more sensitive. Any slight error can lead to fatal consequences for both the patient and the hospital where the patient is admitted.
Literature Review
Article 1: Rella, S., Winwood, P., & Lushington, K. (2009). When does nursing burnout begin? An investigation of the fatigue experience of Australian nursing students. Journal Of Nursing Management, 17(7), 886 — 897.
Purpose
This article written by Rella et.al (2009) talks about the chronic maladaptive fatigue evolution of nursing students in Australia. The major aim of this article was to look into the first hand experience and remarks that nursing students provided after being exposed to the long working hours.
This article is cross sectional design study that looks into the signs and symptoms of serious maladaptive stress and fatigue in the students. It looks onto how these students combat increased stress during the years and the effect o this stress on them.
Summary
These nurses opted from a salaried structure to a university-based degree. This implies that they preferred working in a teaching hospital, as a teaching nurse rather than at a hospital where they are just paid for the job of nursing that they do. In this study, a large group of nursing students in Australia participated in an internet-based study across a span of three years. The results revealed that across the course of the course, poor recovery and levels of maladaptive fatigue clearly increased in their students.
This study went on to conclude that even during nursing training, many students undergo psychosocial stress. They need some form of psychosocial support groups so that they can make the most from these experiences. This study highlighted the importance of a nursing manger that is aware of the level of suffering and fatigue that these nursing students have to go through. This study showed that because of stress and fatigue, many students go on to quit the profession early. They feel that they will not be able to cope up with it and they quit the profession.
This article is relevant to the project because it provides first hand experience of stress and fatigue when it comes to the profession of nursing. The persons who are just beginning to study this profession are under so much stress, this just signal how much stress there would be in the actual occupation. This study shows that if students are not able to cope stress in the early years, they will show signs of stress and burn out alter on as well. This would ultimately cause nursing fatigue and lead to errors in the future. The articles mentions that stress management techniques and a direct communication link with the support groups are quite essential for these students. These results can therefore be applied in the project that will be discussed below.
Article 2: Chaudhury, H., Mahmood, A., & Valente, M. (2009). The effect of environmental design on reducing nursing errors and increasing efficiency in acute care settings a review and analysis of the literature. Environment And Behavior, 41(6), 755 — 786.
Purpose
This article written by Chaudhary et al. (2009) discusses the impact of physical environment on the output that is given by nurses. The major objective in this article states that certain conditions can aggravate staff stress, failure and burnout. All of this would ultimately lead to nursing fatigue and would increase the chances of error. The major purpose was therefore to design possible responses that would ultimately enhance the performance of the nurses through their sound physical health.
This article is systematic review in which different variables such as lighting, furniture, noise levels and design layout are explored to affect the health, energy levels, fatigability and performance of the nurses. The focus groups in these studies therefore address the effects of environment on tasks such as storage, delivery and medication ordering.
Summary
This article talks about two different consequences of nursing fatigue, which are active failures and latent condition. In the active failure is an active error such as the administration of wrong medication or a wrong dose. This has been attributive to the cognition of the human mind along with the thought process of the person. This has been linked to variables like increased noise and decreased light in the working conditions. Factors such as the training of the staff, communication and design of the patient room were ultimately linked to latent conditions, which includes the environment in which the nurses have to work, and the stress level that exists in their working environment. The buildup of staff stress or nursing burn out was also attributed to the attitudes and behavior of the physicians under who they are working.
This article is relevant to the project because it devises different reason for nursing fatigue. This study goes on to raise a new point that is directly linked to our topic. It can therefore provide us with various reasons that could be the culprit behind nursing fatigue. Even though our project is not concerned with nurses in the acute care setting, some variables can still be applied in the nursing homes as well.
Project
A need for this practicum project
Kohn et.al (2000) noted that every year 44,000 Americans die every year from preventable medical errors. The cost of these adverse events in only America has been estimated up to 37.6 billion dollars. The highest amongst all of these events are medication errors that involve dose errors, route errors, missed doses and duplicate errors (Bates et.al, 1995)
This clearly shows the problems that can occur if nursing fatigue is not controlled. As mentioned before, these errors are such that can be preventable. Even in the context of nursing homes, this problem is aggravating the condition. Already, theses elderly persons are suffering and any mistakes would further worsen their condition. Furthermore, the ratio to elderly persons to nurses in these nursing homes is not fair. Many nurses complain that they are over worked and hence their work needs to be shared.
Description of the project
The project that I chose was that I conducted surveys in the nursing home to inquire the viewpoint of the nurses. In doing so, I specially wanted the nurse to right down which time suited them best. Furthermore, I inquire about their demands of breaks and how they think their fatigue can be reduced. Lastly, I wanted to include the discussion of the variables that were mentioned before. The article that was discussed above was linked more to the hospital settings and the affect of the environment in acute care settings. There was minimal discussion on the effect of environment and other variables on nurses in nursing homes. Keeping this in mind, I want to focus on the variables like the living conditions of the nurses, their access to fackltiie4s and their access to the administration of the nursing homes. All of this would us insight to the living conditions of the nurses and how they can be improved in the future.
Collaboration with preceptor
My preceptor helped me make the survey and the questionnaire and the survey related to the project. We chose our sample population in a very intricate manner. My preceptor was with me all along during the survey and tried his best to explain the project to the nurses. His cooperation really helped as he guided me in all the steps necessary. He provided me with some of the variables that were especially linked to nursing homes such as the presence or absence of a care manager within the nursing home.
Steps taken to implement project
The results gathered from this project were to be discussed with the nursing home's administration. Some of the most common suggestions were noted down for further action. Many nurses did choose to stay anonymous when declaring which time suited those best. By doing this, we made sure to allot the nurse whichever time suit his or her. Because the population only included nurses from one hospital, it was possible to do this.
Outcome of the project
Here are some of the changes that will be implemented.
More than one nurse will be allotted to critical patients in the night timings so the responsibility is not just on one nurse.
The nurses gave their input on how their living conditions could be improved.
Coffee and tea breaks are formally added in different timings so that all the nurses everyone gets a break.
Course Objectives
The following course objectives were met by the project mentioned above.
Objective 1: Analyze leadership & management roles in social systems; (performance)
This project specially goes on to target the administration of the nursing homes as it works to improve the communication between the administration and the nurses. The management of the nursing homes is quite directly linked to the way the nurses perform in them. The more responsible are about their duties and their responsibilities, the better management of the nursing home would be.
As it would be known, this problem has been present since a long time. Picking it out and coming up with a solution is quite beneficial to the entire society. It would not only affect one nursing home but if this is successful, it can be applied throughout the community. Ultimately, this would lead to decrease in errors and enhanced care of the elderly population.
Objective 2: Evaluate the effectiveness of organizational structure; (performance & social responsibility)
This project is a major social responsibility considering the amount of elderly population that is being admitted into nursing homes. With the advent of various chronic illnesses, the concept of end of life care has been increasing which is leading to increase load in these homes. Seeing how the load is increasing, there are not any drastic changes being made to the workforce in these nursing homes. Ultimately, the workload on the nurses is increasing which is contributing to nursing fatigue. This vicious cycle needs to be looked into before it goes on to create problems for the people admitted in the nursing homes. No matter how hard these nurses try, their increased fatigue is likely to cause problems.
Objective 3: Evaluate own critical thinking skills utilized in nursing practice; (critical thinking, creativity and performance)
This project goes on to inquire and gain input from the nurses. Even though we will provide them with the heading of environmental variables, but there are many opened ended questions available. This means that they can give their input on this matter. Seeing how this survey and questionnaire will gain input from different nurses, it will give rise to creative answers and different options. Not only will this help the administration but it will also give them insight about the thinking process of these nurses. This will enhance the creativity of the hospital administration and ultimately lead to increased performance.
Conclusion
Nursing fatigue is a growing problem all over the world today. Seeing how this problem can lead to many preventable disasters, there is something that needs to be done by it. Regardless of what status, all health care professionals have a moral, ethical and even a legal responsibility to take care of their patients in the right way. These personnel are ebbing paid to do their duty in the right way and hence they should refrain from making mistakes.
The major argument over here is that nurses are humans just like all of us. They are likely to get tired and be over worked. Furthermore, every person has a mental and physical threshold of working as well. Many nurses are victim to lack of sleep and nutrition, which is lead to poor psychosocial health for the nurses. The nursing profession involves both skill and empathy therefore; they need to make sure that they excel in all of these aspects. To combat and resolve all of this, the problem of nursing fatigue needs to be looked into. This project will therefore look into this problem and devise various strategies to solve it so that the entire concept of nursing fatigue can be reduced.
References
Baldwin, P., Dodd, M., & Wrate, R. (1997). Young doctors' health — I. How do working conditions affect attitudes, health and performance?. Social Science & Medicine, 45(1), 35 — 40.
Bates, D., Boyle, D., V, er Vliet, M., Schneider, J., & Leape, L. (1995). Relationship between medication errors and adverse drug events. Journal Of General Internal Medicine, 10(4), 199 — 205.
Chaudhury, H., Mahmood, A., & Valente, M. (2009). The effect of environmental design on reducing nursing errors and increasing efficiency in acute care settings a review and analysis of the literature. Environment And Behavior, 41(6), 755 — 786.
Hughes, R., & Rogers, A. (2008). The effects of fatigue and sleepiness on nurse performance and patient safety. Agency For Healthcare Research And Quality (U.S.).
Kohn, L., Corrigan, J., & Donaldson, M. (2000). To err is human (1st ed.). Washington, D.C.: National Academy Press.
Lee, K. (1992). Self-reported sleep disturbances in employed women. Sleep: Journal Of Sleep Research & Sleep Medicine.
Rella, S., Winwood, P., & Lushington, K. (2009). When does nursing burnout begin? An investigation of the fatigue experience of Australian nursing students. Journal Of Nursing Management, 17(7), 886 — 897.
Sanghine, R. (2013). Nurses caught sleeping with alarms turned off at elderly care home – Telegraph.Telegraph.co.uk. Retrieved 27 May 2014, from http://www.telegraph.co.uk/news/uknews/crime/10128091/Nurses-caught-sleeping-with-alarms-turned-off-at-elderly-care-home.html
Scott, L., Rogers, A., & Hwang, W. (2006). The effects of critical care nurse work hours on vigilance and patient safety. J Crit Care Nurs, 15(4), 30 — 7.
---
Are you busy and do not have time to handle your assignment? Are you scared that your paper will not make the grade? Do you have responsibilities that may hinder you from turning in your assignment on time? Are you tired and can barely handle your assignment? Are your grades inconsistent?
Whichever your reason is, it is valid! You can get professional academic help from our service at affordable rates. We have a team of professional academic writers who can handle all your assignments.
Plagiarism free papers
Timely delivery
Any deadline
Skilled, Experienced Native English Writers
Subject-relevant academic writer
Adherence to paper instructions
Ability to tackle bulk assignments
Reasonable prices
24/7 Customer Support
Get superb grades consistently
Online Academic Help With Different Subjects
Literature
Students barely have time to read. We got you! Have your literature essay or book review written without having the hassle of reading the book. You can get your literature paper custom-written for you by our literature specialists.
Finance
Do you struggle with finance? No need to torture yourself if finance is not your cup of tea. You can order your finance paper from our academic writing service and get 100% original work from competent finance experts.
Computer science
Computer science is a tough subject. Fortunately, our computer science experts are up to the match. No need to stress and have sleepless nights. Our academic writers will tackle all your computer science assignments and deliver them on time. Let us handle all your python, java, ruby, JavaScript, php , C+ assignments!
Psychology
While psychology may be an interesting subject, you may lack sufficient time to handle your assignments. Don't despair; by using our academic writing service, you can be assured of perfect grades. Moreover, your grades will be consistent.
Engineering
Engineering is quite a demanding subject. Students face a lot of pressure and barely have enough time to do what they love to do. Our academic writing service got you covered! Our engineering specialists follow the paper instructions and ensure timely delivery of the paper.
Nursing
In the nursing course, you may have difficulties with literature reviews, annotated bibliographies, critical essays, and other assignments. Our nursing assignment writers will offer you professional nursing paper help at low prices.
Sociology
Truth be told, sociology papers can be quite exhausting. Our academic writing service relieves you of fatigue, pressure, and stress. You can relax and have peace of mind as our academic writers handle your sociology assignment.
Business
We take pride in having some of the best business writers in the industry. Our business writers have a lot of experience in the field. They are reliable, and you can be assured of a high-grade paper. They are able to handle business papers of any subject, length, deadline, and difficulty!
Statistics
We boast of having some of the most experienced statistics experts in the industry. Our statistics experts have diverse skills, expertise, and knowledge to handle any kind of assignment. They have access to all kinds of software to get your assignment done.
Law
Writing a law essay may prove to be an insurmountable obstacle, especially when you need to know the peculiarities of the legislative framework. Take advantage of our top-notch law specialists and get superb grades and 100% satisfaction.
What discipline/subjects do you deal in?
We have highlighted some of the most popular subjects we handle above. Those are just a tip of the iceberg. We deal in all academic disciplines since our writers are as diverse. They have been drawn from across all disciplines, and orders are assigned to those writers believed to be the best in the field. In a nutshell, there is no task we cannot handle; all you need to do is place your order with us. As long as your instructions are clear, just trust we shall deliver irrespective of the discipline.
Are your writers competent enough to handle my paper?
Our essay writers are graduates with bachelor's, masters, Ph.D., and doctorate degrees in various subjects. The minimum requirement to be an essay writer with our essay writing service is to have a college degree. All our academic writers have a minimum of two years of academic writing. We have a stringent recruitment process to ensure that we get only the most competent essay writers in the industry. We also ensure that the writers are handsomely compensated for their value. The majority of our writers are native English speakers. As such, the fluency of language and grammar is impeccable.
What if I don't like the paper?
There is a very low likelihood that you won't like the paper.
Reasons being:
When assigning your order, we match the paper's discipline with the writer's field/specialization. Since all our writers are graduates, we match the paper's subject with the field the writer studied. For instance, if it's a nursing paper, only a nursing graduate and writer will handle it. Furthermore, all our writers have academic writing experience and top-notch research skills.
We have a quality assurance that reviews the paper before it gets to you. As such, we ensure that you get a paper that meets the required standard and will most definitely make the grade.
In the event that you don't like your paper:
The writer will revise the paper up to your pleasing. You have unlimited revisions. You simply need to highlight what specifically you don't like about the paper, and the writer will make the amendments. The paper will be revised until you are satisfied. Revisions are free of charge
We will have a different writer write the paper from scratch.
Last resort, if the above does not work, we will refund your money.
Will the professor find out I didn't write the paper myself?
Not at all. All papers are written from scratch. There is no way your tutor or instructor will realize that you did not write the paper yourself. In fact, we recommend using our assignment help services for consistent results.
What if the paper is plagiarized?
We check all papers for plagiarism before we submit them. We use powerful plagiarism checking software such as SafeAssign, LopesWrite, and Turnitin. We also upload the plagiarism report so that you can review it. We understand that plagiarism is academic suicide. We would not take the risk of submitting plagiarized work and jeopardize your academic journey. Furthermore, we do not sell or use prewritten papers, and each paper is written from scratch.
When will I get my paper?
You determine when you get the paper by setting the deadline when placing the order. All papers are delivered within the deadline. We are well aware that we operate in a time-sensitive industry. As such, we have laid out strategies to ensure that the client receives the paper on time and they never miss the deadline. We understand that papers that are submitted late have some points deducted. We do not want you to miss any points due to late submission. We work on beating deadlines by huge margins in order to ensure that you have ample time to review the paper before you submit it.
Will anyone find out that I used your services?
We have a privacy and confidentiality policy that guides our work. We NEVER share any customer information with third parties. Noone will ever know that you used our assignment help services. It's only between you and us. We are bound by our policies to protect the customer's identity and information. All your information, such as your names, phone number, email, order information, and so on, are protected. We have robust security systems that ensure that your data is protected. Hacking our systems is close to impossible, and it has never happened.
How our Assignment  Help Service Works
You fill all the paper instructions in the order form. Make sure you include all the helpful materials so that our academic writers can deliver the perfect paper. It will also help to eliminate unnecessary revisions.
2.      Pay for the order
Proceed to pay for the paper so that it can be assigned to one of our expert academic writers. The paper subject is matched with the writer's area of specialization.
3.      Track the progress
You communicate with the writer and know about the progress of the paper. The client can ask the writer for drafts of the paper. The client can upload extra material and include additional instructions from the lecturer. Receive a paper.
4.      Download the paper
The paper is sent to your email and uploaded to your personal account. You also get a plagiarism report attached to your paper.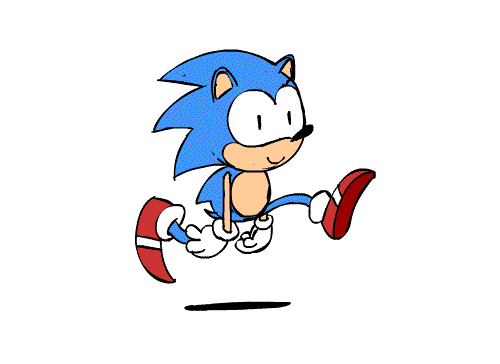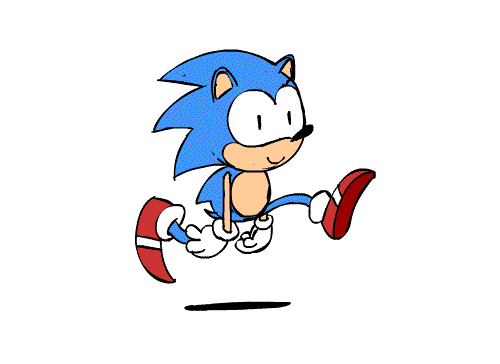 PLACE THIS ORDER OR A SIMILAR ORDER WITH US TODAY AND GET A PERFECT SCORE!!!
---