criminal justice system protects the public from criminals and criminal activity by investigating, catching, and thwarting crime. Although some countries have similar methods of punishing criminals and preventing crime, many countries have different methods and strategies. Norway has its own way of handling criminals and criminal investigations that often involves a decentralized police and investigative force. The United States operates via tiered system: federal, state, and local (Cole, Smith, & DeJong, 2013). England offers a tiered system as well, with most investigative efforts occurring in London. This essay will highlight the differences and similarities of the criminal justice system in England/Wales, the United States, and Norway.
Body
The United States has only been a country for a few centuries. It operates with peace and justice in mind. Operating under three branches of government, the judiciary branch allows for the government to arrest, prosecute, and imprison criminals and criminal suspects. Other government agencies, especially on the federal level, perform investigations to understand and assess situations/problems in the country (Hirschel, Wakefield, & Sasse, 2008. These problems could be regarding the law and fall under an umbrella of categories like the environment, health, and organized crime.
Norway has a similar aspect to its government regarding its judiciary section. However, because Norway is a small country, with a small, fairly homogenous population, the police force operates in a decentralized way (Walgrave, 2003). The same goes for its investigative efforts. This means government agencies are not split into local, state, or federal, but act free from geographical or district limitations.
England/Wales acts within the United Kingdom but has a tiered system for handling criminal cases. Regarding investigative efforts, England has a high number of private investigation agencies with government-run investigative efforts concentrated in London. England's police force and court system operate on a tiered level with various sub agencies working under a main agency (Barton & Johns, 2013). The next sections will describe in more detail, what similarities and differences England/Wales, the United States, and Norway have regarding their respective criminal justice systems.
Courts
The tiered system of the courts is seen in the United States, Norway, and England/Wales. The main differences however, is the focus on certain areas and the means of labeling specific government agencies/bodies. For example, both Norway and the United States have a Supreme Court. This is the highest tier in its court system. Here the justices decide what laws will be upheld by the country. However, unlike the United States, Norway has conciliation boards or an Interlocutory Appeals Committee that allows for examination of the information before it reaches the court. Furthermore, decisions made in the Norwegian Supreme Court are upheld with no chance for appeal or complaint. The only exception is the Court for Human Rights (Sriramesh & Vercic, 2009).
The United States Supreme Court rulings can be overturned by a future U.S. Supreme Court decision or a constitutional amendment. Although similar to the Supreme Court in Norway, no further appeals can occur should a case reach the American Supreme Court. Although England has no Supreme Court, there is a Supreme Court of the United Kingdom. This court represents the ultimate court for any civil and criminal matters in Wales, England, and Northern Ireland. This change was made on October 1, 2009 and replaced the judicial functions of the judicial House of Lords. "the Supreme Court has been established to achieve a complete separation between the United Kingdom's senior Judges and the Upper House of Parliament, emphasizing the independence of the Law Lords and increasing the transparency between Parliament and the courts" (Lee, 2011, p. 37).
Going back to the United States, the court systems operate under the judiciary branch with courts operating at the district, state, and federal level (Cole, Smith, & DeJong, 2013). Unlike Norway, which has its own section for conciliation, the Supreme Court can decide to take on a case or not, but not operating under a formal agency, separate from the Supreme Court. Both countries, operating independently, use its own judiciary branch to uphold its country's legislation, unlike England/Wales that operates under the United Kingdom umbrella. "The Judiciary is supposed to comprise a relatively independent branch of government. Its role is to implement legislation adopted by the Storting, but also to monitor the legislative and executive powers to ensure that they comply with the acts of legislation" (Sriramesh & Vercic, 2009, p. 99).
Policing/Law
One of three major components in the United States criminal justice system, law enforcement acts semi-independently from its two counterparts, courts, and corrections (Conser, Paynich, & Gingerich, 2013). Law enforcement agencies in the United States operate at the federal, state, and county level. There are sheriffs at the county level, and federal and state police respectively (Conser, Paynich, & Gingerich, 2013). England operates in a similar manner with the centralizing force being the United Kingdom. Additionally, the Crown dependencies and British Overseas Territories work with separate police forces that follow the British model (Jackson, Bradford, Stanko, & Hohl, 2012). This is a key difference is these territories do not answer to the British government, but their own.
Norway has a police force that carries out the country's law enforcement. They operate in a decentralized way. "Norway has a national police force under the Ministry of Justice. The organization of the Norwegian Police is largely based on the principle of a decentralized and integrated police, where all functions of the police are collected in one organization" (Sullivan, Rosen, Schulz, & Haberfeld, 2005, p. 1216). This can be attributed to Norway's size and population, along with its mainly homogenous citizens. Norway represents a big difference in law enforcement compared to the United States and England and Wales, especially regarding corrections.
Enforcement
Enforcement of laws in England and Wales is similar to the United States in that the general aim is to incarcerate rather than rehabilitate convicted criminals. Although both countries have attempted to take the route Norway has towards rehabilitation, the main problem with law enforcement and enforcement in England and Wales and the United States is the high rate of incarcerations and life sentences. The United States has seen a step increase in incarceration rates in the last few decades alone. "In the near future, demands for harsher punishment most likely will persist, especially for violent offenders. This will continue to push incarceration rates higher and higher, which will create long-term problems not only for corrections departments, but also law enforcement" (Conser, Paynich, & Gingerich, 2013, p. 419).
Norway enforces it laws accordingly, uses the police force and the court system. However, there is no life sentence in Norway. In fact, the maximum prison sentence remains at 21 years (Ugelvik & Dullum, 2012). This can be seen as lenient. However, Norway has a much lower crime rate than its American and British counterparts. Therefore, the differences in enforcement are clear due to the lack of need from reduce crime rates.
Corrections
The corrections aspect of the criminal justice systems for the United States, Norway, and England and Wales are what create the most differences. Where Norway aims for a restorative means of law enforcement, England and Wales and the United States go for punitive. This means Norway tries to rehabilitate criminals instead of imprisoning them for long periods of time. Although, in recent times and thanks to highly publicized crimes, the Norwegian criminal justice system has changed how they wish to rehabilitate their criminals. "Rehabilitation is still a central goal of the correctional system, though, but it is now inscribed in what we may in Foucauldian terms call an apparatus of governmentality, where prisoners are supposed to learn to govern themselves to become law-abiding citizens" (Ugelvik & Dullum, 2012, p. 209).
Criminals in England, similarly to the United States are punished and sent to jail more than any of its western European counterparts. England has the biggest prison population in western Europe as well as the most living life sentences.
The Council of Europe prison statistics confirm that England and Wales have the highest proportion of prisoners — 10.2% — serving life sentences in Europe. Other European countries do not use such indeterminate sentences in the same way. There were 7,439 life-sentenced prisoners in England and Wales on 1 September 2015 compared with 1,883 in Germany, 1,611 in Italy and 1,804 in Russia"(Travis, 2017).
Additionally, England and Wales operate under a varied police force. Meaning, criminal activities may be monitored and investigated more in certain areas. For example, London has a more dedicate police force than other parts of England. This can lead to a discrepancy in arrests, law enforcement, and so forth.
Investigative Agencies
Investigative Agencies in England and Wales are mostly private. However, there is an investigative agency for crime and criminal activity in London. It is called the Murder Investigation Team. The Ministry of Defense Police works for the United Kingdom to investigate and provide uniformed policing services to Ministry of Defense installations. Of the various collaborative units in England and Wales that investigate for the government, most concentrate their efforts on counter terrorism intelligence.
The United States is similar in their investigations, letting the police force perform criminal investigations. However, the United States government has various government agencies performing investigations from food and safety to the environment. The Federal Bureau of Investigation lends to federal level investigations into a myriad of areas including crime and civil issues. Because the United States is large and has a large population, their efforts towards investigative services serve at mainly the federal level.
Norway, unlike the other two countries, has a distinct and special agency that is part of the Norwegian Police Service. It is called The National Criminal Investigation Service or Kripos. It was established in 1954 and works as a national unit tackling serious and organized crime. They perform tactical and technical investigation. They also serve as the center for worldwide police cooperation including Europol and Interpol. At 500 employees, it represents only 4% of the police force in Norway.
Conclusion
In conclusion, the various laws of the United States, Norway, and England/Wales are upheld by a tiered court system and enforced by varying police agencies. While Norway operates a police force that is decentralized and able to work in all parts of Norway without geographical or district restrictions, the opposite is seen in the United States and to a lesser extent, England. The United States has police at the local (Sheriff), state, and federal level. England has a police force that also operate under district, regional restrictions with centralization occurring at the Supreme Court level. Although some may argue the United States decentralizes its criminal justice system, the structure within such a system is maintained in separate agencies with one central force (federal) overseeing and intervening accordingly. In relation to corrections and enforcement, Norway vies for a restorative approach to criminals with England and Wales, and the United States aiming for punitive measures. Incarceration rates are especially high in the United States.
Table
Country
Courts
Policing/Law
Enforcement
Corrections
Investigative Agencies
United States
The Supreme Court Justices control the Supreme Court, and judges below this tier head the appellate courts (U.S. Court of Appeals), followed by District Courts, and Bankruptcy Courts. The last tier is Article I Courts.
The main aspect of law enforcement is police, then courts, and corrections. There are federal, state, and county police, along with Sheriffs. Interestingly, the Puerto Rico police are also included.
Laws are enforced by the police on the local, state, and federal levels. Because policing is part of the criminal justice system with courts and corrections, the courts mainly oversee the enforcement of law followed by police action.
The U.S. has state Adult prison agencies, State Juvenile prison agencies, State Parole/Probation agencies, and Insular Areas Adult prison agencies. Those that violate federal law are placed in federal prison and local jails make up the rest of the corrections systems.
The main investigative agencies in the U.S. are Federal Investigative Agencies. These include the Bureau of Firearms and Explosives, Alcohol, and Tobacco. For criminal investigations, there is the department of Veterans Affairs. Then there is the Environmental Protection Agency, and the Federal Bureau of Investigation. There are several more, however, those are the main ones.
England/Wales
At the top is the Lord Chief Justice. Then, four heads of Divisions: Master of Rolls, President of the Queen's Bench, President of Family, and Chancellor of High Court. Master of Rolls heads the Court of Appeal. The others head the High Court's three divisions.
Law Enforcement in England is similar to the other countries in the U.K. There are Territorial police services, National law enforcement bodies, and then Miscellaneous police services.
The powers of officers are delegated by Territorial police constables. Accountability comes from her Majesty's Inspectorate of Constabulary and Her Majesty's Inspectorate of Constabulary for Scotland.
Most prisons located in England and Wales are run by Her Majesty's Prison Service. This agency exists as part of National Offender Management Service of Her Majesty's Government. The ranks have changed with the current 2013 ranks being Operational Support Grade, Prison Officer, Supervising Officer, and Custodial Manager, followed by Specialist Officer.
Most investigations in England are performed privately. However, for crime there is a Murder Investigation Team comprised of specialized homicide squads working in London, England. Most homicide investigation I London happens under the Specialist Crime and Operations Directorate's Homicide Command.
Norway
Norway's court system has a similar structure to the United States with the Supreme Court at the top. Below that is the interlocutory Appeals Committee, the Courts of Appeal, the District Courts, the Conciliation boards, and then the special courts. Interestingly, the King can pardon criminals.
The main form of law enforcement is the Norwegian Police Service or Norwegian civilian police agency. This agency is made up of seven specialty agencies, twenty-seven police districts, and a central National Police Directorate. Above this agency is the Ministry of Justice and Public Security
Police officers (except military police) are generalized and decentralized. Meaning, they have no sector or geographical limitations regarding their powers.
The government agency for corrections in Norway is the Norwegian Correctional Service. Governed by the Norwegian Ministry of Justice and Public Security, it governs the Eastern, Southern, Southwestern, Western, and Northern Regions.
Kripos or the National Criminal Investigation Service, is a special agency belonging to the Norwegian Police Service. Bryn within Oslo, serves as the base location.
References
Barton, A., & Johns, N. (2013). The policy-making process in the criminal justice system. London: Routledge.
Cole, G. F., Smith, C. E., & DeJong, C. (2013). The American system of criminal justice. Belmont, CA: Wadsworth.
Conser, J., Paynich, R., & Gingerich, T. (2013). Law enforcement in the United States. Burlington: Jones & Bartlett Learning.
Hirschel, J. D., Wakefield, W., & Sasse, S. (2008). Criminal justice in England and the United States. Sudbury, MA: Jones and Bartlett Publishers.
Jackson, J., Bradford, B., Stanko, B., & Hohl, K. (2012). Just Authority?: Trust in the Police in England and Wales. Routledge.
Lee, J. (2011). From House of Lords to Supreme Court: Judges, jurists and the process of judging. Oxford: Hart Pub.
Sriramesh, K., & Vercic, D. (2009). The Global Public Relations Handbook, Revised and Expanded Edition: Theory, Research, and Practice. Routledge.
Sullivan, L. E., Rosen, M. S., Schulz, D. M., & Haberfeld, M. R. (2005). Encyclopedia of law enforcement. Thousand Oaks: Sage Publications.
Travis, A. (2017, March 14). England and Wales have highest imprisonment rate in western Europe | Society | The Guardian. Retrieved from https://www.theguardian.com/society/2017/mar/14/england-and-wales-has-highest-imprisonment-rate-in-western-europe
Ugelvik, T., & Dullum, J. (2012). Penal exceptionalism?: Nordic prison policy and practice. Abingdon, Oxon: Routledge.
Walgrave, L. (2003). Repositioning restorative justice. Cullompton: Willan.
---
Are you busy and do not have time to handle your assignment? Are you scared that your paper will not make the grade? Do you have responsibilities that may hinder you from turning in your assignment on time? Are you tired and can barely handle your assignment? Are your grades inconsistent?
Whichever your reason is, it is valid! You can get professional academic help from our service at affordable rates. We have a team of professional academic writers who can handle all your assignments.
Plagiarism free papers
Timely delivery
Any deadline
Skilled, Experienced Native English Writers
Subject-relevant academic writer
Adherence to paper instructions
Ability to tackle bulk assignments
Reasonable prices
24/7 Customer Support
Get superb grades consistently
Online Academic Help With Different Subjects
Literature
Students barely have time to read. We got you! Have your literature essay or book review written without having the hassle of reading the book. You can get your literature paper custom-written for you by our literature specialists.
Finance
Do you struggle with finance? No need to torture yourself if finance is not your cup of tea. You can order your finance paper from our academic writing service and get 100% original work from competent finance experts.
Computer science
Computer science is a tough subject. Fortunately, our computer science experts are up to the match. No need to stress and have sleepless nights. Our academic writers will tackle all your computer science assignments and deliver them on time. Let us handle all your python, java, ruby, JavaScript, php , C+ assignments!
Psychology
While psychology may be an interesting subject, you may lack sufficient time to handle your assignments. Don't despair; by using our academic writing service, you can be assured of perfect grades. Moreover, your grades will be consistent.
Engineering
Engineering is quite a demanding subject. Students face a lot of pressure and barely have enough time to do what they love to do. Our academic writing service got you covered! Our engineering specialists follow the paper instructions and ensure timely delivery of the paper.
Nursing
In the nursing course, you may have difficulties with literature reviews, annotated bibliographies, critical essays, and other assignments. Our nursing assignment writers will offer you professional nursing paper help at low prices.
Sociology
Truth be told, sociology papers can be quite exhausting. Our academic writing service relieves you of fatigue, pressure, and stress. You can relax and have peace of mind as our academic writers handle your sociology assignment.
Business
We take pride in having some of the best business writers in the industry. Our business writers have a lot of experience in the field. They are reliable, and you can be assured of a high-grade paper. They are able to handle business papers of any subject, length, deadline, and difficulty!
Statistics
We boast of having some of the most experienced statistics experts in the industry. Our statistics experts have diverse skills, expertise, and knowledge to handle any kind of assignment. They have access to all kinds of software to get your assignment done.
Law
Writing a law essay may prove to be an insurmountable obstacle, especially when you need to know the peculiarities of the legislative framework. Take advantage of our top-notch law specialists and get superb grades and 100% satisfaction.
What discipline/subjects do you deal in?
We have highlighted some of the most popular subjects we handle above. Those are just a tip of the iceberg. We deal in all academic disciplines since our writers are as diverse. They have been drawn from across all disciplines, and orders are assigned to those writers believed to be the best in the field. In a nutshell, there is no task we cannot handle; all you need to do is place your order with us. As long as your instructions are clear, just trust we shall deliver irrespective of the discipline.
Are your writers competent enough to handle my paper?
Our essay writers are graduates with bachelor's, masters, Ph.D., and doctorate degrees in various subjects. The minimum requirement to be an essay writer with our essay writing service is to have a college degree. All our academic writers have a minimum of two years of academic writing. We have a stringent recruitment process to ensure that we get only the most competent essay writers in the industry. We also ensure that the writers are handsomely compensated for their value. The majority of our writers are native English speakers. As such, the fluency of language and grammar is impeccable.
What if I don't like the paper?
There is a very low likelihood that you won't like the paper.
Reasons being:
When assigning your order, we match the paper's discipline with the writer's field/specialization. Since all our writers are graduates, we match the paper's subject with the field the writer studied. For instance, if it's a nursing paper, only a nursing graduate and writer will handle it. Furthermore, all our writers have academic writing experience and top-notch research skills.
We have a quality assurance that reviews the paper before it gets to you. As such, we ensure that you get a paper that meets the required standard and will most definitely make the grade.
In the event that you don't like your paper:
The writer will revise the paper up to your pleasing. You have unlimited revisions. You simply need to highlight what specifically you don't like about the paper, and the writer will make the amendments. The paper will be revised until you are satisfied. Revisions are free of charge
We will have a different writer write the paper from scratch.
Last resort, if the above does not work, we will refund your money.
Will the professor find out I didn't write the paper myself?
Not at all. All papers are written from scratch. There is no way your tutor or instructor will realize that you did not write the paper yourself. In fact, we recommend using our assignment help services for consistent results.
What if the paper is plagiarized?
We check all papers for plagiarism before we submit them. We use powerful plagiarism checking software such as SafeAssign, LopesWrite, and Turnitin. We also upload the plagiarism report so that you can review it. We understand that plagiarism is academic suicide. We would not take the risk of submitting plagiarized work and jeopardize your academic journey. Furthermore, we do not sell or use prewritten papers, and each paper is written from scratch.
When will I get my paper?
You determine when you get the paper by setting the deadline when placing the order. All papers are delivered within the deadline. We are well aware that we operate in a time-sensitive industry. As such, we have laid out strategies to ensure that the client receives the paper on time and they never miss the deadline. We understand that papers that are submitted late have some points deducted. We do not want you to miss any points due to late submission. We work on beating deadlines by huge margins in order to ensure that you have ample time to review the paper before you submit it.
Will anyone find out that I used your services?
We have a privacy and confidentiality policy that guides our work. We NEVER share any customer information with third parties. Noone will ever know that you used our assignment help services. It's only between you and us. We are bound by our policies to protect the customer's identity and information. All your information, such as your names, phone number, email, order information, and so on, are protected. We have robust security systems that ensure that your data is protected. Hacking our systems is close to impossible, and it has never happened.
How our Assignment  Help Service Works
You fill all the paper instructions in the order form. Make sure you include all the helpful materials so that our academic writers can deliver the perfect paper. It will also help to eliminate unnecessary revisions.
2.      Pay for the order
Proceed to pay for the paper so that it can be assigned to one of our expert academic writers. The paper subject is matched with the writer's area of specialization.
3.      Track the progress
You communicate with the writer and know about the progress of the paper. The client can ask the writer for drafts of the paper. The client can upload extra material and include additional instructions from the lecturer. Receive a paper.
4.      Download the paper
The paper is sent to your email and uploaded to your personal account. You also get a plagiarism report attached to your paper.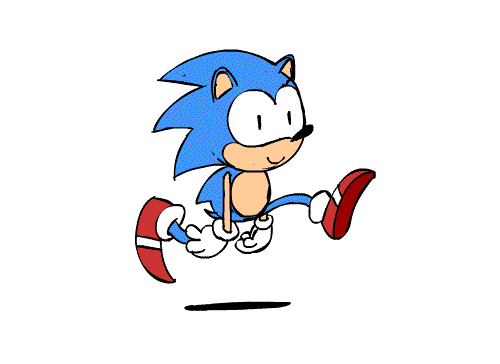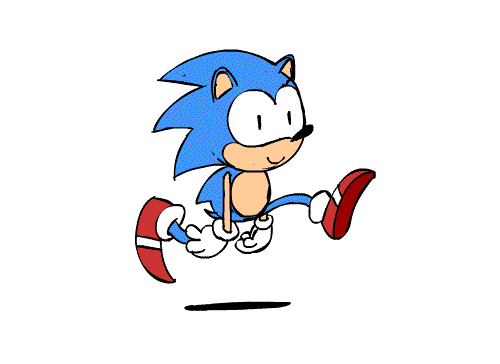 PLACE THIS ORDER OR A SIMILAR ORDER WITH US TODAY AND GET A PERFECT SCORE!!!
---