Non-Profit and for-Profit Ethical and Liability Issues
This paper examines the ethical and liability issues that non-profit corporations and for-profit businesses face, and compares them.
Non-Profit Corporations and For-Profit Business: A Comparison of the Ethical and Liability Issues that are Faced by Both There have been a lot of scandals lately regarding large for-profit businesses. These scandals stem from both ethical and legal issues. Many of these scandals have resulted in lawsuits and even criminal proceedings against those who have been involved with them. The true extent of corporate liability is just beginning to be seen in our society. We are watching the large corporations of this country ever more closely now, in order to make sure that they are acting in an ethical manner. The corporations, for their part, are being extra careful in their actions and words, fully aware of the liability that they are under should anything they say or do slip out of the socially acceptable line. With all of the focus on the ethics and liability of large corporations in our nation, the question naturally arises of how much of this, if any, applies to non-profit organizations. Do non-profits have the same ethical standards to adhere to as for-profit companies do? Do non-profits perhaps have a different set of ethical practices that they must follow than do for-profits? Do non-profits experience liability to the same extent as for-profit companies do? This paper compares ethical and liability issues of both non-profit and for-profit companies.
While it may seem as if non-profit organizations should not receive as much public scrutiny as for-profit companies — after all, non-profits are in the business of helping people, and not to make money, as for-profits are — the fact is that there is just as much potential for corruption in a non-profit corporation as there is in a for-profit one. This realization really hit the public hard in the aftermath of the September 11 terrorist attacks. Following these attacks, Congress began to give non-profit organizations the same deep scrutiny it always gave for-profits, in order that the trusting public and those in need would not be bilked by unscrupulous and phony charities.
Because of this newfound concern regarding the potential corruptibility of non-profits, many non-profits are adopting their own ethical standards, while some national associations that oversee several non-profits are coming up with standards of ethical practices for those non-profits in their care. Further, there are a good number of charity watchdog groups that now exist that have as their aim keeping charities honest in their dealings with the public. While we would all like to think that charities all have high ethical standards, as their purpose is philanthropic, it must be realized that charities are only as ethical as the people who run them. Many an unscrupulous person, or board of directors, have looked at the donations they were bringing in for the charity as their own personal money pool, or have used the donations for purposes the donors did not want or did not know about. The new standards for ethical practices that are being adopted by many charities and associations nationwide are meant to keep these things from happening.
Then there are the liability issues that many non-profits today are facing. In today's culture, no company, private or public, can afford to ignore liability issues. Present and former employees, donors, volunteers, board members, even recipients of funds from non-profit organizations can all be potential sources of lawsuits. Lawsuits can cost a non-profit hundreds of thousands of dollars, something which can destroy the entire organization, not to mention keep much needed money from people who are truly in need. That is the unfortunate result of our litigious society.
Lawsuits against non-profits can arise from a variety of incidents. Gender discrimination in the distribution of funds or in hiring can cause a lawsuit, as can race discrimination. Sexual harassment can cause a lawsuit. Even age and disability discrimination can bring up lawsuits against a non-profit. One of the causes of lawsuits against non-profits that is particular to the non-profit field is the retaliation lawsuit. Retaliation lawsuits involve claims of retaliation by the non-profit against the bringer of the lawsuit for things such as failure to promote, job reassignment, or discharge of services.
Lately, there have been a lot of donors to non-profits suing the non-profits over the use of funds. This has made it increasingly important for non-profit organizations to carefully document and disclose how they use their funds. There can be no hint of impropriety or secrecy in the dealings of the non-profit. A famous example of this happened with one of those children's charities that are often seen advertising on television for sponsors for poor children overseas. The donor gives a certain amount of money each month to supposedly support one particular child, and the non-profit send the donor pictures of the child and letters supposedly written by him or her. When it was discovered that a large majority of these charities did not give funds from one donor to one child, but rather pooled all the money from donors to fund programs to support a large number of children, a large number of lawsuits were brought by the donors, as they felt as if they had been deceived. Other lawsuits have been brought against non-profits due to their heavy use of donor funds on administrative costs, when donors have thought the money they donated was going directly to help people. Because of this, non-profit organizations are taking extra care in making sure they let the public know just how the money that is being donated is being used.
The internet is another potentially large area of liability for non-profit organizations. By putting up website about their organizations, non-profit groups are making themselves into publishers, with all of the same inherent liabilities that publishers face, such as defamation, copyright and trademark infringement, and invasion of privacy. Data theft by hackers and destruction of information by viruses can also open up non-profits that publish on the web to lawsuits. Even if a non-profit organization never does anything wrong, it still can find itself being sued over issues stemming from its use of the internet.
In order to protect itself from potential lawsuits, today's non-profit organization must carry adequate insurance coverage to make sure it won't be wiped out in the case of a lawsuit. Increasingly, non-profit organizations are having to carry higher and higher amounts of insurance to protect themselves from liability. Of course, this costs money, and some of their donated funds must go to cover the high cost of insurance premiums. The non-profit must then make sure that its use of donated funds for insurance premiums is carefully documented and made available to the public, in order to avoid the potential of a lawsuit. Liability issues for non-profits thus becomes a vicious circle.
Traditional for-profit businesses also have found themselves having to be very careful to present an ethical public image, especially in light of the Enron scandal and other recent corporate debacles. Trust in for-profit corporations is at an all time low because of these events. Since public image is tied intimately to profits, and for-profit corporations are obviously in business to make profits, it is important to these corporations to present themselves as ethical in their dealings with the public. If the public happens to think that a for-profit corporation is being dishonest with them, they are likely to take their business elsewhere, thus putting the corporation in the likely position of going out of business.
There are some basic principles that for-profit corporations need to adhere to nowadays in order to ensure continued customer support and satisfaction. These principles are:
To be completely truthful in all claims made about the products which they represent.
Honor all representations made to consumers by sales representatives or by advertising.
To take full responsibility for the quality of the product or service they sell.
To be truthful to each other within the company, as a breach of trust between employees may cause a chain reaction of distrust on up the corporate ladder.
Most business leaders today recognize the importance of ethics in business. Many corporate executives are sending people in their organizations to business ethics seminars, or giving such seminars in-house. There are even courses in the subject now being offered at many major universities and business schools. It is widely recognized that ethical behavior starts at the top of an organization and works its way down. The behavior of the top executives in a company will set the tone of the behavior of everyone else in the company. If the top executives act in an ethical way, then it is likely that the other employees of the business will be ethical in their activities. However, if the top executives are not ethical, the other employees will see this, and will feel as if this behavior is all right to adopt for themselves. In order to avoid an ethical disaster, then, a company needs to have ethical executives.
Many companies are now brining in consultants to help the company develop a company-wide code of ethics that has real meaning. In order for ethical standards to take hold in a company, they must be more than merely platitudes. They must be real enough for all employees to take to heart. Most companies, when they are developing ethical codes, first take into consideration any areas in which the company and its employees may be ethically vulnerable. These ethical codes also strive to create ways to accurately measure the degree of ethical behavior the company and its employees are using. Companies are also hiring full-time ethical compliance officers and starting ethics 1-800 hotlines to which ethical violations of the company or its employees can be reported. In the 21st century, ethics in for-profit companies is serious business.
For-profit businesses are increasingly open to a host of liability issues to which they were largely immune in the past. Many of these liability issues stem from product safety. Product safety is a huge thing nowadays. In the past, a child could play with a toy that was not entirely safe, such as a Slip and Slide or a Paddle Ball, one in which there was the potential for injury, and the company that created the toy would not have to worry about a lawsuit if the child got hurt while playing with it. Similarly, a person could drive a car with windshield wipers that did not work and the company would not need to worry about being sued if the driver of the car got into an accident in the rain. Today, however, the parents of a child will bring a lawsuit if a child gets so much as a scratch while playing with a toy, and car drivers will sue if their seats are not comfortable enough. Therefore, companies now have to test and re-test their products for safety in a variety of situations, some of them quite implausible. However, all of the money that companies spend to make sure their products are safe is nothing compared with the money those companies could lose if they were to be sued over an unsafe product.
Companies may also find themselves in the position of being sued if their products are not what the advertising says that they are. If a company claims that its product can do something, and it turns out that the product in fact can not do what it was claimed to be able to do, then that opens up the company to the possibility of a lawsuit, as well. Vitamins and other nutritional supplements are an example of an industry that is vulnerable to this type of lawsuit. Many of these products make claims as to their ability to improve or cure certain health ailments or conditions, and most of them fall far short of these claims. While the FDA now restricts most of the claims that a supplement can make on its labeling, some things are still allowed to get through that can potentially open up the company that produced them to a lawsuit. That is why it is so important that companies nowadays make sure that their product is just what it says it is and does what it says it does. Companies today are now taking extra precautions to ensure just that.
It is clear then that both non-profit corporations and for-profit companies both have ethical and liability issues that they are dealing with in this day and age. Both non-profits and for-profits have to make sure that they are being completely honest with the public, and are practicing full disclosure in order to avoid any hint of secrecy in their organizations. The ethical standards for both non-profits and for-profits, then, are much the same. The liability issues being faced by non-profits and for-profits, though, are a little different. While non-profits are more focused on preventing liability stemming from use of funds and disclosure of such use of funds, as well as discrimination in the distribution of such funds, for-profit companies are more concerned with lawsuits arising from the safety of their products and the truthfulness of the representation of their products. While the issues that liability for both types of organizations are a little bit different, they both stem from the greater issue of honesty. It seems, then, that the main concern of both non-profits and for-profits today is honesty. If both types of organizations remain honest in their dealings with the public, they can both better protect themselves from liability and scandal.
References
An impoverished, yet wealthy society." (May 2, 2003). Korea Herald
Seoul. Retrieved October 6, 2003, from ProQuest database. (Accession no.:331965911).
Anonymous. (Nov 1999). "Nonprofits' Insurance Alliance of California gets $5 million boost from Bill and Melinda Gates Fund Raising
Management." 30 (9), p. 12-13 (2 pp.). Garden City. Retrieved October
6, 2003, from ProQuest database. (Accession no.:48090856).
Anonymous. (Nov 2002). "Philadelphia Insurance Cos. announces new coverage for workplace violence."
American Agent & Broker 74 (11)
92 (1 pp.). St. Louis Retrieved October 6, 2003, from ProQuest database.
Accession no.:247920801).
Business Editors. (Dec 17, 2002). "CT Homeowners Can Protect Assets
Against Domestic Worker Lawsuits Business Wire." New York. Retrieved October 6, 2003, from ProQuest database. (Accession no.:268186141).
CHARITIES COULD USE YOUR REFUND." [FINAL Edition] (Jul 21, 2001).
Seattle Post – Intelligencer p. B3 Seattle, Wash. Retrieved September 29, 2003, from ProQuest database. (Accession no.:75837775).
CHARLES D. SNELLING Of The Morning Call. (Jan 26, 2002). "Speak up to get Pa. tort reform." [FIRST Edition] Morning Call p. A33 Allentown,
Pa. Retrieved September 29, 2003, from ProQuest database. (Accession no.:103204203).
Ellis & Rapacki LLP Distributes $19 Million In State's Largest Class-
Action Settlement to 350 Massachusetts Hunger and Nutrition
Organizations." (Nov 20, 2002). Pr Newswire, New York. Retrieved September 29, 2003, from ProQuest database. (Accession no.:241777521).
GatesMcDonald. (Sep 15, 2003). "Hoover's Company Capsules." (Ga-Gl)
104885 Austin. Retrieved September 29, 2003, from ProQuest database.
Accession no.:168261841).
Jeff Wolf. (Mar 23, 2000). "Internet pioneers to purchase PBA." [Final
Edition] Las Vegas Review – Journal p. 7C Las Vegas, Nev. Retrieved October 6, 2003, from ProQuest database. (Accession no.:51944366).
Jennings, Marianne. Business: Its Legal, Ethical, & Global Environment. Mason:
West Legal Studies, 2003.
Jennings and Smeltzer: "Why an International Code of Ethics Would be Good for Business."
John R. Owen III. (Apr 8, 2003). OPINION: "Non-Profit Organizations
Also in Need of Audit Committees." Knight Ridder Tribune Business News
Washington Retrieved October 6, 2003, from ProQuest database.
Accession no.:322452941).
Joseph J. Perschy. (Jun 16, 2003). Packages make sense for non-profits
National Underwriter (Property & Casualty/risk & Benefits Management
Ed.), 107 (24), p. 17 Erlanger Retrieved October 6, 2003, from ProQuest database. (Accession no.:355222151).
Joseph Taylor: Area entrepreneur buys software for non-profit organizations; New grant program allows charities to automate routine tasks, boost online fundraising and improve service to donors (Aug 9, 2002). M2
Presswire Coventry Retrieved October 6, 2003, from ProQuest database. (Accession no.:147637401).
Joseph Taylor: Non-profit organizations boost online fundraising – by phone (Aug 9, 2002). M2 Presswire Coventry Retrieved October 6, 2003, from ProQuest database. (Accession no.:147637411).
KAMAL JABBOUR CONTRIBUTING WRITER. (Feb 5, 2001). STAGGER
THROUGH LEGALESE:[Final Edition] The Post – Standard p. D2
Syracuse, N.Y. Retrieved October 6, 2003, from ProQuest database.
Accession no.:68243316).
KATHLEEN DOOLEY Staff writer. (Sep 15, 1999). Capital Risk enters into merger:[THREE STAR Edition] Times Union p. F3 Albany Retrieved October 6, 2003, from ProQuest database. (Accession no.:44990212).
Kiely, Eugene. (Aug 4, 1999). MALLS CAN REQUIRE LEAFLETING GROUPS
TO CARRY INSURANCE Record Bergen County, N.J. Retrieved October
6, 2003, from ProQuest database. (Accession no.: 00-66251).
LINDA A. JOHNSON. (Aug 30, 1999). Birth control changes still on the horizon High liability costs, limited federal funding have slowed research:[All Edition] Milwaukee Journal Sentinel p. 3 Milwaukee
Retrieved October 6, 2003, from ProQuest database. (Accession no.:44351957).
Larry France. (Jun 2000). Employment practices liability insurance
Rough Notes 143 (6), p. 50-63 (10 pp.). Indianapolis Retrieved September 29, 2003, from ProQuest database. (Accession no.:54930290).
Linda Espenshade. (Mar 4, 2003). Bear market has retirement homes squeezing budgets, seeking revenue Intelligencer Journal Lancaster, Pa.
Retrieved October 6, 2003, from ProQuest database. (Accession no.:299652281).
Nation's Largest Taxpayer Group Cautions Congress Against Government-
Backed Terrorism Insurance Schemes (Oct 24, 2001). U.s. Newswire
Washington Retrieved October 6, 2003, from ProQuest database.
Accession no.:85710412).
New Products: Liability Insurance Available for Non-Profits (Jun
2001). Small Business Banker 2 (6), p. 24 New York Retrieved October 6, 2003, from ProQuest database. (Accession no.:73510312).
STEVEN WALTERS. (Aug 9, 2001). Tax-exempt groups ask McCallum to veto provision:[Final Edition] Milwaukee Journal Sentinel p. 02B
Milwaukee, Wis. Retrieved October 6, 2003, from ProQuest database.
Accession no.:77244472).
Ted Pincus. (Dec 3, 2002). Many companies seeking a new kind of director Chicago Sun – Times p. 49 Chicago, Ill. Retrieved September 29, 2003, from ProQuest database. (Accession no.:269040871).
The Bagley Group: CEO puts 'Million-Dollar Idea' up for sale; Proceeds to benefit all 50 states (Sep 4, 2002). M2 Presswire Coventry
Retrieved September 29, 2003, from ProQuest database. (Accession no.:159250691).
Tina Carlson, Reporter. (Apr 2, 2001). More Third Parties Means More
Liabilities, Cautions Attorney Credit Union Journal 5 (14), p. 11
New York Retrieved September 29, 2003, from ProQuest database.
Accession no.:70437218).
WHEN MANAGED CARE FAILS TO CARE:[METRO Edition] (Jan 8, 2000).
Roanoke Times & World News p. A9 Roanoke Retrieved October 6, 2003, from ProQuest database. (Accession no.:47787202).
---
Are you busy and do not have time to handle your assignment? Are you scared that your paper will not make the grade? Do you have responsibilities that may hinder you from turning in your assignment on time? Are you tired and can barely handle your assignment? Are your grades inconsistent?
Whichever your reason is, it is valid! You can get professional academic help from our service at affordable rates. We have a team of professional academic writers who can handle all your assignments.
Plagiarism free papers
Timely delivery
Any deadline
Skilled, Experienced Native English Writers
Subject-relevant academic writer
Adherence to paper instructions
Ability to tackle bulk assignments
Reasonable prices
24/7 Customer Support
Get superb grades consistently
Online Academic Help With Different Subjects
Literature
Students barely have time to read. We got you! Have your literature essay or book review written without having the hassle of reading the book. You can get your literature paper custom-written for you by our literature specialists.
Finance
Do you struggle with finance? No need to torture yourself if finance is not your cup of tea. You can order your finance paper from our academic writing service and get 100% original work from competent finance experts.
Computer science
Computer science is a tough subject. Fortunately, our computer science experts are up to the match. No need to stress and have sleepless nights. Our academic writers will tackle all your computer science assignments and deliver them on time. Let us handle all your python, java, ruby, JavaScript, php , C+ assignments!
Psychology
While psychology may be an interesting subject, you may lack sufficient time to handle your assignments. Don't despair; by using our academic writing service, you can be assured of perfect grades. Moreover, your grades will be consistent.
Engineering
Engineering is quite a demanding subject. Students face a lot of pressure and barely have enough time to do what they love to do. Our academic writing service got you covered! Our engineering specialists follow the paper instructions and ensure timely delivery of the paper.
Nursing
In the nursing course, you may have difficulties with literature reviews, annotated bibliographies, critical essays, and other assignments. Our nursing assignment writers will offer you professional nursing paper help at low prices.
Sociology
Truth be told, sociology papers can be quite exhausting. Our academic writing service relieves you of fatigue, pressure, and stress. You can relax and have peace of mind as our academic writers handle your sociology assignment.
Business
We take pride in having some of the best business writers in the industry. Our business writers have a lot of experience in the field. They are reliable, and you can be assured of a high-grade paper. They are able to handle business papers of any subject, length, deadline, and difficulty!
Statistics
We boast of having some of the most experienced statistics experts in the industry. Our statistics experts have diverse skills, expertise, and knowledge to handle any kind of assignment. They have access to all kinds of software to get your assignment done.
Law
Writing a law essay may prove to be an insurmountable obstacle, especially when you need to know the peculiarities of the legislative framework. Take advantage of our top-notch law specialists and get superb grades and 100% satisfaction.
What discipline/subjects do you deal in?
We have highlighted some of the most popular subjects we handle above. Those are just a tip of the iceberg. We deal in all academic disciplines since our writers are as diverse. They have been drawn from across all disciplines, and orders are assigned to those writers believed to be the best in the field. In a nutshell, there is no task we cannot handle; all you need to do is place your order with us. As long as your instructions are clear, just trust we shall deliver irrespective of the discipline.
Are your writers competent enough to handle my paper?
Our essay writers are graduates with bachelor's, masters, Ph.D., and doctorate degrees in various subjects. The minimum requirement to be an essay writer with our essay writing service is to have a college degree. All our academic writers have a minimum of two years of academic writing. We have a stringent recruitment process to ensure that we get only the most competent essay writers in the industry. We also ensure that the writers are handsomely compensated for their value. The majority of our writers are native English speakers. As such, the fluency of language and grammar is impeccable.
What if I don't like the paper?
There is a very low likelihood that you won't like the paper.
Reasons being:
When assigning your order, we match the paper's discipline with the writer's field/specialization. Since all our writers are graduates, we match the paper's subject with the field the writer studied. For instance, if it's a nursing paper, only a nursing graduate and writer will handle it. Furthermore, all our writers have academic writing experience and top-notch research skills.
We have a quality assurance that reviews the paper before it gets to you. As such, we ensure that you get a paper that meets the required standard and will most definitely make the grade.
In the event that you don't like your paper:
The writer will revise the paper up to your pleasing. You have unlimited revisions. You simply need to highlight what specifically you don't like about the paper, and the writer will make the amendments. The paper will be revised until you are satisfied. Revisions are free of charge
We will have a different writer write the paper from scratch.
Last resort, if the above does not work, we will refund your money.
Will the professor find out I didn't write the paper myself?
Not at all. All papers are written from scratch. There is no way your tutor or instructor will realize that you did not write the paper yourself. In fact, we recommend using our assignment help services for consistent results.
What if the paper is plagiarized?
We check all papers for plagiarism before we submit them. We use powerful plagiarism checking software such as SafeAssign, LopesWrite, and Turnitin. We also upload the plagiarism report so that you can review it. We understand that plagiarism is academic suicide. We would not take the risk of submitting plagiarized work and jeopardize your academic journey. Furthermore, we do not sell or use prewritten papers, and each paper is written from scratch.
When will I get my paper?
You determine when you get the paper by setting the deadline when placing the order. All papers are delivered within the deadline. We are well aware that we operate in a time-sensitive industry. As such, we have laid out strategies to ensure that the client receives the paper on time and they never miss the deadline. We understand that papers that are submitted late have some points deducted. We do not want you to miss any points due to late submission. We work on beating deadlines by huge margins in order to ensure that you have ample time to review the paper before you submit it.
Will anyone find out that I used your services?
We have a privacy and confidentiality policy that guides our work. We NEVER share any customer information with third parties. Noone will ever know that you used our assignment help services. It's only between you and us. We are bound by our policies to protect the customer's identity and information. All your information, such as your names, phone number, email, order information, and so on, are protected. We have robust security systems that ensure that your data is protected. Hacking our systems is close to impossible, and it has never happened.
How our Assignment  Help Service Works
You fill all the paper instructions in the order form. Make sure you include all the helpful materials so that our academic writers can deliver the perfect paper. It will also help to eliminate unnecessary revisions.
2.      Pay for the order
Proceed to pay for the paper so that it can be assigned to one of our expert academic writers. The paper subject is matched with the writer's area of specialization.
3.      Track the progress
You communicate with the writer and know about the progress of the paper. The client can ask the writer for drafts of the paper. The client can upload extra material and include additional instructions from the lecturer. Receive a paper.
4.      Download the paper
The paper is sent to your email and uploaded to your personal account. You also get a plagiarism report attached to your paper.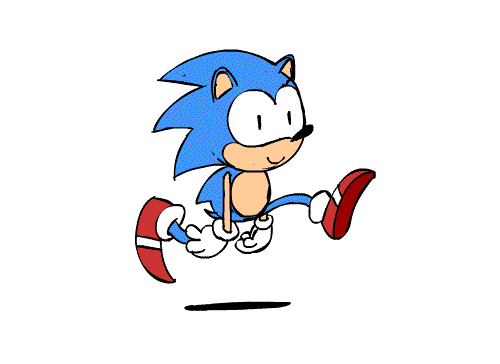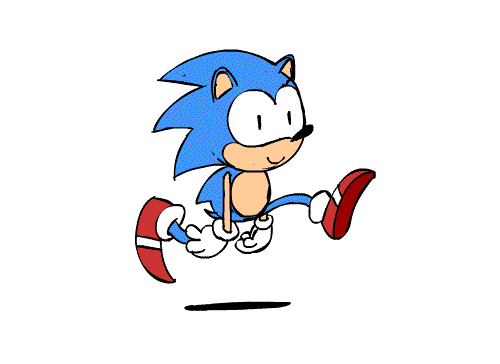 PLACE THIS ORDER OR A SIMILAR ORDER WITH US TODAY AND GET A PERFECT SCORE!!!
---