Oscar Niemeyers Impact on the Modernization of Brasilia
It is important to note, from the onset, that Oscar Niemeyers professional journey begun in Belo Horizonte – way before he was involved in the transformation and modernization of Brasilia. At this point, the role he played in the formative development of some centers in Belo Horizonte as a leisure and tourism hubs was laudable, especially with his involvement in the planning of a recreation as well as tourism complex, Pampulha. His readiness and willingness to work with other experts in diverse fields was evident from the beginning. In this particular undertaking, he invited Alfredo Ceschiatti and Roberto Burle, a prominent sculptor and landscape architect respectively. Through their collaboration, the complex which comprised of three buildings (a church, a dance pavilion, and a golf and yacht club) was completed in a relatively short period of time. It was a masterpiece. Towards this end, this effectively became an innovative and elaborate recreation and tourism center, and firmly set Niemeyer on the path to even greater roles in Brasilia. Niemeyer, in his own words, points out that these were his first completed projects and those that made a decisive mark on (his) professional orientation (Jackson 1995, 231).
Prior to the 20th century, Brasilias profile as far as architecture is concerned was relatively low (Philippou 2008, 312). The city slowly transformed into the countrys modernity symbol following innovative architectural modernization efforts overseen by, amongst others, Luis Costa and Oscar Niemeyer. Indeed, as Ouroussoff (2007) points out, in Brasilia is a city that rose out of a savanna in the span of four years. Niemeyer was a proponent of creativity and improvisation, which effectively explains the stylish nature of works. Niemeyers approach is considered to be modernist (Jackson 1995, 236). As a matter of fact, his unique forms, with their signature curvatures, were instrumental towards the forging of the countrys modern identity. Together with other architects of his time, his forms offered a refreshing break from the nations colonial past. The central region of Brasilia, with its undeveloped and vast tracts, offered a wonderful setting for the building of a modern city. The resulting city became a representation of the transformative power of architecture. In the vast undeveloped lands, Niemeyer saw a blank canvas, and on this canvas, he demonstrated his creative nature on a scale that could only be termed monumental. Although Brasilia is a creation of many bright minds, the citys sculptural identity arguably remains Niemeyers brainchild.
According to Underwood (1994, 15), Niemeyer was more of a sculptor than an architect. This is more so the case given the level and extent of his creativity. Niemeyer wanted his buildings to be not only unique, but also beautiful. As a matter of fact, the architectural orientation of the past, i.e. the colonial way of thinking and doing things that was dull and bland, did not find favor with Niemeyer. He started on a clean modernist slate. This, according to Grinceri (2016, 132), has been regarded by many as an attempt to protest a colonial mindset and curve a new architectural form for Brazil. It is important to note that at the time of the citys rapid construction, particularly in the late 1950s, Niemeyers abstract forms were largely transformative as far as the modern architecture in the developing world is concerned. Some of the buildings Niemeyer constructed were monumental, and remain so to this day. His architectural profile spans government buildings, the national museum, and other notable works (Philippou 2008, 317). In addition to the Presidential residence, Niemeyer also designed the National Congress of Brazil, the Vice-presidential residence, as well as the Brasilia Cathedral. Some of these works have been documented in this text (see images). The interior of the Brasilia Cathedral is especially stunning. Like most of his works, this particular piece has prominent sensual curves as he referred to some of the designs he implemented in his design and construction undertakings. A coral shape is formed by the cathedrals sweeping columns to bring about a structure referred to as a hyperboloid. It is important to note that a significant portion of the cathedral is located underground, with its crown-ish formation having an light opening at the top. The said opening lights up the main sanctuary in a unique and visually appealing way.
Another of Niemeyers interesting designs is the Liberty Pantheon. The unusual and out-of-the-norm look of the structure is indicative of Niemeyers bold and non-conformist approach. To a large extent, glass and concrete were his choice leanings and in the Liberty Pantheon, Niemeyer impressively made windows out of asymmetric stained glass. Yet another unusual creation of Niemeyer that made extensive use of concrete and glass and incorporated curves that give it an eerie appearance at night is the Brasilias Supreme Court. Its image has also been included in this text. The judicial work center is glass-encased in the particular piece, and is surrounded by a colonnade designed to give an amazing appearance to the entire structure (Philippou 2008, 321). It should be noted that the design of Brasilias Supreme Court largely mimics or echoes that of the countrys presidential palace. This is more so the case when it comes to the surrounding colonnade. Also designed with similar colonnade is the Palace of the Arches, or Itinerary Palace. In all, most of the buildings considered important in the city of Brasilia were designed by Niemeyer with some of the construction pieces he designed still looking or appearing futuristic.
It is important to note that in all of Niemeyers work as presented in this text, his style appears unique, in that in addition to his extensive use of curvature and incorporation of columns for support, significant emphasis was placed on open spaces. According to Bradbury and Powers (2009, 142), Niemeyers approach could be condensed in a paragraph, as captured in one of his memoirs, I am not attracted to straight angles or to the straight line, hard and inflexible, created by man. I am attracted to free-flowing, sensual curves. The curves that I find in the mountains of my country, in the sinuousness of its rivers, in the waves of the ocean, and on the body of the beloved woman. Curves make up the entire Universe, the curved Universe of Einstein
In the final analysis, it is important to note that apart from Brasilia, Niemeyers influence was felt in many other jurisdictions, including but not limited to Spain, the United States, and the U.K. Even in other jurisdictions, his style did not change. He remained true to his clarion call for flexibility, and sensual, free-flowing curves. In Spain, we have the Niemeyer Center (Aviles). In the U.S., he was part of a team that was instrumental in the United Nations headquarters design in New York. In the U.K., he designed the Serpentine gallery summer pavilion (London, Hyde Park).
Within Brazil, some of his other impressive pieces outside Brasilia include the Saint Francis of Assisi Church (Belo Horizonte), the Niteroi Contemporary Art Museum (Rio de Janeiro), and the Latin American Memorial (Sao Paulo). Even his most basic and less complex works presented a unique feel that was unlike anything most of his contemporaries had completed. A good example would be a footbridge in Rio de Janeiros Rocinha Township. An image of the footbridge is included in this text. In Brasilia, Niemeyers creative curves of concrete and glass stand tall, in true testimony to this modernists architectural prowess. It is, however, important to note that even with some considering his performance on Brasilias architectural front to be brilliant, there have been claims in some quarters that Niemeyers contribution to the citys modernization efforts created some serious issues on some fronts. It would be prudent to highlight some of these claims.
To begin with, it has been argued that in essence, various contradictions have over time been played out in Brazil, with regard to wealth and poverty and the gap between the rich and the poor. These contradictions were played out in with the architectural modernization of Brasilia. It is important to note that although the citys architectural modernization efforts were, in some quarters, touted as efforts to unite the various classes of people, the same worsened segregation whereby the central city was largely a hub for the rich. On the outskirts were sprawling suburbs occupied by the lower classes. As Underwood (1994, 161) points out, here was a sophisticated and immaculate central city, encircled by a rather disorganized as well as impecunious city. It almost appeared hypocritical and pretentious for those charged with the design and construction of the city to oversee two opposites sitting next to each other.
The failure by architectural modernism in Brasilia to level the playing field as far as class differences were concerned was seen as one of the factors that informed the architectural foundations lukewarm support for the same at the time (Underwood 1994, 174). This is more so the case given that unoccupied modern plazas started to be common and social alienation became even worse. The slums encircling the city were just a reminder of the worsening nature of social inequality (Underwood 1994, 174). Also, it is also important to note that the architectural modernization as championed by the likes of Niemeyer is seen as having sunk the country deeper into debt, effectively triggering hyperinflation and thereafter instability of a political nature (Bradbury and Powers 2009, 87). As it has been pointed out elsewhere in this text, prior to the fifties, Brasilias profile in architectural terms was largely unimpressive. It was the desire to found a new capital during the reign of President Kibitschek that set in motion a huge construction undertaking.
There are also concerns that Niemeyer permitted his socialist leanings to influence his work. According to Grinceri (2016, 188), architects have an ethical obligation to consider the social impact of their work. Social impact is a term that is inclusive of all the factors that affect a specific communitys social fabric. In a cosmopolitan community, therefore, it would be inappropriate for an architect to permit his personal leanings to influence his works. In the case of Niemeyer, the buildings he constructed were conceivably government owned, with citizens being obligated to pay rent. The designs he influenced for the city were also devoid of regions or areas for the wealthy or the high ranking in the society an indicator of his socialist inclinations (Underwood 1994, 212). For instance, for the buildings he designed for the government, there were no designated spaces meant for casual laborers and others meant for ministers. Later on in his life, Niemeyer was exiled for his support of the Brazilian Communist Party.
According to Bradbury and Powers (2009, 98), Niemeyer has also been criticized for his failure to preserve the nations rich culture, with some going as far as claiming that his works did not preserve Brazils soul. As a matter of fact, his approach to history was seen as being too dogmatic by those not in favor of modernism (Underwood 1994, 209). This effectively led to the marginalization of some his works later on. It should, however, be noted that in the 90s, the younger generation of Architects became more appreciative of his projects in what could be seen as the fading of the old architectural ideological differences. Also, there are those who at the time felt that his early pieces mildly promoted obscenities (Underwood 1994, 207). This is in reference to his early Brasilia sketches that routinely outlined or illustrated naked women of tender age sunbathing in the foreground, with his forms fading into the background. However, as Bradbury and Powers (2009, 142) point out, Niemeyer revered beauty and to him, beauty was ever present in nature. This is where he drew his inspiration from.
It is also important to note that there are some critics who termed some of the pieces Niemeyer oversaw in more recent times inferior. Some of the said critics, like Nicolai Ouroussoff, argued that due to Niemeyers advanced age, his later designs such as the Niteroi Contemporary Art Museum were not representative of Niemeyers formations in his prime. Writing for New York Times, Ouroussoff points out that the greatest threat to Mr. Niemeyer's remarkable legacy may not be the developer's bulldozer or insensitive city planners, but Mr. Niemeyer himself (Ouroussoff, 2007). To illustrate his assertion, Ouroussoff cites the Niteroi Contemporary Art Museum, in which case, in his own words, the concrete surfaces are crude and unfinished; the structure lacks the careful refinement that gave his early buildings a textured significance and signaled that the architect cared deeply about the people who would inhabit them. It should, however, be noted that despite criticism of this nature, it was one of his last creations, i.e. the Niteroi Contemporary Art Museum, the very same piece that Ouroussoff critiques that gifted Niemeyer the Pritzker Prize (1998).
There are also those like Goldhagen (2012) who are convinced that even in his prime, Niemeyer did not create anything spectacularly outstanding. While the author admits that Niemeyer was a master of aesthetics, he is convinced that Niemeyer did not relate the various elements of urban elements well enough with his creations. The author goes as far as refereeing to Niemeyers buildings as empty vessels. In her own words, Many of Niemeyers buildings are little more than fancy containers, containing nothing. There are many that would beg to differ with this point of view.
It should be noted that regardless of the criticism leveled against him or his creations, Niemeyer is truly a legend who deserves recognition for his futuristic thinking and creativity. Alive to the fact that not everybody would be appreciative of his work, Niemeyer once quipped, if you go to see Brasilia, the important thing is this: you may or may not like the buildings, but you could never say you had seen something similar before (Niemeyer 2000, 109). I couldnt agree more.
Today, Niemeyers creative spirit lives on, not just in the buildings and formations he designed but also in contemporary art and design where his experimentation with curves and unique forms, as well as infusion of sensuality and modernism, continue to influence modern architecture. As Bradbury and Powers (2009, 104) point out, modern architects could borrow an idea or two from Niemeyer. This, according to the author, is more so the case when it comes to making invention and innovation inexpensive. The materials that Niemeyer made use of were largely inexpensive i.e. reinforced concrete. For the developing world, this is something that could be replicated.
References
Bradbury, Dominic, and Richard Powers R 2009. The Iconic House: Architectural Masterworks Since 1900. New York, NY: Thames & Hudson.
Grinceri, D. 2016. Architecture as Cultural and Political Discourse: Case Studies of Conceptual Norms and Aesthetic Practices. New York, Routledge.
Goldhagen, S.W. 2012. The Beauty and Inhumanity of Oscar Niemeyers Architecture. https://newrepublic.com/article/111002/beauty-and-inhumanity-oscar-niemeyers-architecture
Jackson, E.A. 1995. The Modernization of Brazilian Urban Space as a Political Symbol of the Republic. The Journal of Decorative and Propaganda Arts 21, no. 8 (August): 218-237.
Mical, T., ed. 2005. Surrealism and Architecture. New York, NY: Psychology Press.
Ouroussoff, N. 2007. Even if His Own Work Isnt Broken, a Brazilian Architect Fixes It. https://www.nytimes.com/2007/12/26/arts/design/26niem.html
Philippou, S. 2008. Oscar Niemeyer: Curves of Irreverence. London: Yale University Press
Underwood, D. 1994. Oscar Niemeyer and the Architecture of Brazil. Rizzoli: New York.
---
Are you busy and do not have time to handle your assignment? Are you scared that your paper will not make the grade? Do you have responsibilities that may hinder you from turning in your assignment on time? Are you tired and can barely handle your assignment? Are your grades inconsistent?
Whichever your reason is, it is valid! You can get professional academic help from our service at affordable rates. We have a team of professional academic writers who can handle all your assignments.
Plagiarism free papers
Timely delivery
Any deadline
Skilled, Experienced Native English Writers
Subject-relevant academic writer
Adherence to paper instructions
Ability to tackle bulk assignments
Reasonable prices
24/7 Customer Support
Get superb grades consistently
Online Academic Help With Different Subjects
Literature
Students barely have time to read. We got you! Have your literature essay or book review written without having the hassle of reading the book. You can get your literature paper custom-written for you by our literature specialists.
Finance
Do you struggle with finance? No need to torture yourself if finance is not your cup of tea. You can order your finance paper from our academic writing service and get 100% original work from competent finance experts.
Computer science
Computer science is a tough subject. Fortunately, our computer science experts are up to the match. No need to stress and have sleepless nights. Our academic writers will tackle all your computer science assignments and deliver them on time. Let us handle all your python, java, ruby, JavaScript, php , C+ assignments!
Psychology
While psychology may be an interesting subject, you may lack sufficient time to handle your assignments. Don't despair; by using our academic writing service, you can be assured of perfect grades. Moreover, your grades will be consistent.
Engineering
Engineering is quite a demanding subject. Students face a lot of pressure and barely have enough time to do what they love to do. Our academic writing service got you covered! Our engineering specialists follow the paper instructions and ensure timely delivery of the paper.
Nursing
In the nursing course, you may have difficulties with literature reviews, annotated bibliographies, critical essays, and other assignments. Our nursing assignment writers will offer you professional nursing paper help at low prices.
Sociology
Truth be told, sociology papers can be quite exhausting. Our academic writing service relieves you of fatigue, pressure, and stress. You can relax and have peace of mind as our academic writers handle your sociology assignment.
Business
We take pride in having some of the best business writers in the industry. Our business writers have a lot of experience in the field. They are reliable, and you can be assured of a high-grade paper. They are able to handle business papers of any subject, length, deadline, and difficulty!
Statistics
We boast of having some of the most experienced statistics experts in the industry. Our statistics experts have diverse skills, expertise, and knowledge to handle any kind of assignment. They have access to all kinds of software to get your assignment done.
Law
Writing a law essay may prove to be an insurmountable obstacle, especially when you need to know the peculiarities of the legislative framework. Take advantage of our top-notch law specialists and get superb grades and 100% satisfaction.
What discipline/subjects do you deal in?
We have highlighted some of the most popular subjects we handle above. Those are just a tip of the iceberg. We deal in all academic disciplines since our writers are as diverse. They have been drawn from across all disciplines, and orders are assigned to those writers believed to be the best in the field. In a nutshell, there is no task we cannot handle; all you need to do is place your order with us. As long as your instructions are clear, just trust we shall deliver irrespective of the discipline.
Are your writers competent enough to handle my paper?
Our essay writers are graduates with bachelor's, masters, Ph.D., and doctorate degrees in various subjects. The minimum requirement to be an essay writer with our essay writing service is to have a college degree. All our academic writers have a minimum of two years of academic writing. We have a stringent recruitment process to ensure that we get only the most competent essay writers in the industry. We also ensure that the writers are handsomely compensated for their value. The majority of our writers are native English speakers. As such, the fluency of language and grammar is impeccable.
What if I don't like the paper?
There is a very low likelihood that you won't like the paper.
Reasons being:
When assigning your order, we match the paper's discipline with the writer's field/specialization. Since all our writers are graduates, we match the paper's subject with the field the writer studied. For instance, if it's a nursing paper, only a nursing graduate and writer will handle it. Furthermore, all our writers have academic writing experience and top-notch research skills.
We have a quality assurance that reviews the paper before it gets to you. As such, we ensure that you get a paper that meets the required standard and will most definitely make the grade.
In the event that you don't like your paper:
The writer will revise the paper up to your pleasing. You have unlimited revisions. You simply need to highlight what specifically you don't like about the paper, and the writer will make the amendments. The paper will be revised until you are satisfied. Revisions are free of charge
We will have a different writer write the paper from scratch.
Last resort, if the above does not work, we will refund your money.
Will the professor find out I didn't write the paper myself?
Not at all. All papers are written from scratch. There is no way your tutor or instructor will realize that you did not write the paper yourself. In fact, we recommend using our assignment help services for consistent results.
What if the paper is plagiarized?
We check all papers for plagiarism before we submit them. We use powerful plagiarism checking software such as SafeAssign, LopesWrite, and Turnitin. We also upload the plagiarism report so that you can review it. We understand that plagiarism is academic suicide. We would not take the risk of submitting plagiarized work and jeopardize your academic journey. Furthermore, we do not sell or use prewritten papers, and each paper is written from scratch.
When will I get my paper?
You determine when you get the paper by setting the deadline when placing the order. All papers are delivered within the deadline. We are well aware that we operate in a time-sensitive industry. As such, we have laid out strategies to ensure that the client receives the paper on time and they never miss the deadline. We understand that papers that are submitted late have some points deducted. We do not want you to miss any points due to late submission. We work on beating deadlines by huge margins in order to ensure that you have ample time to review the paper before you submit it.
Will anyone find out that I used your services?
We have a privacy and confidentiality policy that guides our work. We NEVER share any customer information with third parties. Noone will ever know that you used our assignment help services. It's only between you and us. We are bound by our policies to protect the customer's identity and information. All your information, such as your names, phone number, email, order information, and so on, are protected. We have robust security systems that ensure that your data is protected. Hacking our systems is close to impossible, and it has never happened.
How our Assignment  Help Service Works
You fill all the paper instructions in the order form. Make sure you include all the helpful materials so that our academic writers can deliver the perfect paper. It will also help to eliminate unnecessary revisions.
2.      Pay for the order
Proceed to pay for the paper so that it can be assigned to one of our expert academic writers. The paper subject is matched with the writer's area of specialization.
3.      Track the progress
You communicate with the writer and know about the progress of the paper. The client can ask the writer for drafts of the paper. The client can upload extra material and include additional instructions from the lecturer. Receive a paper.
4.      Download the paper
The paper is sent to your email and uploaded to your personal account. You also get a plagiarism report attached to your paper.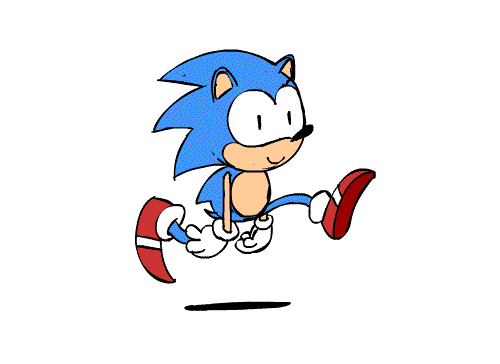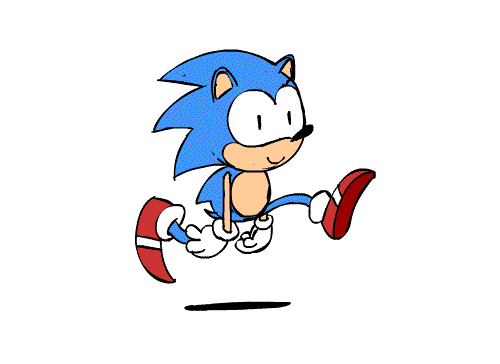 PLACE THIS ORDER OR A SIMILAR ORDER WITH US TODAY AND GET A PERFECT SCORE!!!
---