Hate Crimes
The definition of a hate crime, according to the United States Department of Justice (Office of Justice Programs), is a crime in which the offender is "motivated by specific characteristics of the victim, including the victim's race, ethnicity, religion, or sexual orientation" (OJP.usdoj.gov). The hate crime might be a crime against property, or a violent act against an individual, but in most cases the perpetrator shows evidence that "hate [against the race, ethnicity, religion or sexual orientation of a person] prompted" his or her actions (OJP.usdoj.gov).
Hate Crime Statistics
The Office of Justice Programs reports that only 44% of hate crimes in the U.S. are actually reported to the police, and more than 80% of hate crimes are associated with violent crimes (such as rape or sexual assault, robbery or assault). Between the years 2000 and 2003, an estimated 191,000 hate crime incidents were reported by victims of those crimes. About 3% of "all violent crimes" are perceived as hate crimes by the victims; and about 50% of hate crimes in 2009 were apparently due to hatred of a certain race. In 2009, there were 6,604 hate crimes reported in the U.S., and 1,700 were said to involve not violence but "intimidation" (OJP.usdoj.gov).
Motivation for Recent Hate Crimes' Legislation in the U.S.
The Office of Justice Programs Fact Sheet indicates that 45 states have statutes related to hate crimes; those 45 laws of course different in what groups are protected, what crimes are considered hate crimes, and what penalties are meted out for perpetrators (OJP, 2011). In some states there are "task forces" that work to coordinate and obtain data between government and citizen groups and community organizations. The Hate Crimes and Statistics Act of 1990 gave the Department of Justice the responsibility to "collect hate crime data"; moreover, creating a special crime category for hate-related crimes showed the U.S. government and law enforcement was serious about racially-related crimes.
The 1990 Act was in response to mostly racially-related crimes. More recently, the Congress passed the Matthew Shepard and James Byrd J. Hate Crimes Prevention Act; that was in response to the "brutal murders of Matthew Shepard and James A. Byrd" (OJP, 2011). Twenty-one-year-old Shepherd, a gay college student, was "kidnapped, robbed and pistol-whipped" and tied to a fence in Wyoming for 18 hours in sub-freezing weather (Brooke, 1998). He passed away five days after being rescued. The incident shocked the nation and President Bill Clinton along with Congress acted to write and pass legislation that addressed the issue of sexual orientation.
The New York Times' article (Brooke, p. 1) noted that in 1996, twenty-one men and women were killed in the U.S. due to the fact that they were gay or lesbian, according to the Southern Poverty Law Center. Brooke writes that according to the FBI, "sexual orientation was a factor in 11.6% of the 8,759 hate crimes in 1996. However, conservative Christian groups disapprove of federal hate crimes laws because they believe such laws "curtail freedom of speech" (Brooke, p. 3).
"Hate crimes laws have nothing to do with perpetrators of violent crime and everything to do with silencing political opposition," according to Steven A. Schwalm, who is an analyst with the Family Research Council, a conservative group in Washington, D.C. that says it is dedicated to "faith, family and freedom" (Brooke, p. 3). Because conservative Christians generally oppose gay marriage and gay rights in general, it is not surprising that the Family Research Council would oppose any legislation that appeared to favor or protect gays and lesbians.
Such a law — which of course has already passed — Schwalm said at the time the legislation was being considered would "criminalize pro-family beliefs [and] basically sends a message that you can't disagree with the political message of homosexual activists" (Brooke, p. 3). Some conservative Christians, like John Paulk, believe that instead of laws against hate crimes perpetrated against gays, that by using religion, gays can "overcome" their sexuality. "We have every right to speak out against an agenda that is contrary to Biblical norms," said Paulk.
As to the freedom of speech issue that Schwalm raised, Brian Levin, a professor in the criminal justice department at Stockton College in New Jersey, said that a review of the 40 states that at that time (1998) had enacted hate crime legislation showed none had "impinged on freedom of speech" (Brooke, p. 3). Levin also said that gay people suffer "higher rates of violent crime than the population at large [and that] roughly half of the people who attack homosexuals are male, age 22 or under" (Brooke, p. 3). With most crimes, "violence is a means to an end," Levin explains; but with hate crimes, "the violence becomes an unstoppable goal" (Brooke, p. 3).
The other hate crime that shocked the nation and was influential in getting Washington D.C. To update the hate crimes laws in federal legislation was the unconscionable killing of African-American James Byrd, Jr. In Jasper Texas. In 1998 Byrd was beaten and dragged to death "down a three-mile stretch of country road simply because he was black" (Associated Press, 2008). Three white men beat the 49-year-old Byrd, chained him by the ankles to the bumper of a Ford pickup truck, then drove the truck down Huff Creek Road" in the pre-dawn hours of June 7, 1998.
Sickeningly, Byrd's body parts were strewn and scattered in seventy-five places; "his head and right arm were discovered about a mile from his mangled torso," AP reports. The legacy of that heinous hate crime is still apparent in Jasper, according to the AP, because there are people who are "still afraid to visit Jasper." However, the perpetrators were brought to trial and convicted — and the two of them, John William King and Lawrence Russell Brewer are on death row (AP). After the tension lessoned a bit, the priest of St. Michael's Parish in Jasper said, "this was a mother who lost her son in the most cruel way, yet she showed and taught her family by her example that she is able to forgive" (AP).
The family of James Byrd have created the James Byrd Jr. Foundation for Racial Healing, which offers "workshops, awards scholarship to minorities" and helped to push politicians in Texas to pass the state's hate crime bill (AP). Sadly, a few years after Byrd's body parts were buried, his gravesite was "vandalized and defaced with slurs"; Byrd's sister, Betty Byrd Boatner, said, "We're getting there, but it just takes time" (AP, p. 2).
In October, 2009, in his first year in office, President Barack Obama signed expanded hate crime legislation into law at a "packed White House ceremony" which was an extension to existing hate crimes legislation. It was hailed as "the first major gay rights legislation"; during the George W. Bush Administration President Bush promised to veto the bill, based largely on objections from conservative Christians, a group that helped elect Bush. But Obama signed it and stated that the efforts of family members of Matthew Shepard and James Byrd should be given credit for their continuing pursuit of the legislation which will perhaps deter future hideously unjust criminal acts against people.
In arguing for the passage of the House of Representatives bill called the Local Law Enforcement Hate Crimes Prevention Act (H.R. 1343) in December, 2001, Wisconsin Congresswoman Tammy Baldwin pointed out one of the arguments against hate crimes legislation. "It has been argued that we cannot see into a criminal's heart or mind," Baldwin spoke before the assembled House Members (Congressional Record, 2001). It has been said "that we cannot determine their motive and intend, and therefore, cannot dole out appropriate justice. Yet, the most ancient concepts of justice still with us today consider the intent of those perpetrating a crime" (Congressional Record).
She went on, suggesting that understanding "intent of a man or woman who kills or maims because of their hatred of an entire group, class, or race of people" is pivotal in determining the cause, and should be taken into consideration (Congressional Record).
In that same issue of the Congressional Record (December 5, 2001), Congressman James McGovern from Massachusetts pointed out that since September 11 of that year, "hate crimes against Muslim and Arab-Americans and immigrants have increased all over the country." McGovern cited "More than 1,200 cases of hate-motivated attacks or assault against members of the Muslim and Arab communities have been documented." The Congressman went on to assert that "bias, bigotry, scapegoating, prejudice, discrimination, and hateful persecution have no place in American society." McGovern quoted Dr. Martin Luther King: "Injustice anywhere is a threat to justice everywhere" (Congressional Record).
McGovern asserted that hate-motivated crimes do not just have a negative effect on families and individuals; also, they "permanently scar entire communities" and hence, "only by recognizing and combating these crimes can we all begin to eradicate the bias and bigotry" in American society (Congressional Record).
History of Legislation — Literature on Hate Crime
According to the "Study of Literature and Legislation on Hate Crime in America," written for the National Institute of Justice in Washington, D.C. By Michael Shively (June, 2005), the first hate crime laws were enacted during the sixties, seventies, and eighties. The first states to pass hate crime legislation were Oregon and Washington in 1981. The first federal hate crime legislation, Shively explains, was debated in 1985, and the first federal statute related to hate crimes was the Hate Crimes Statistics Act, passed in 1990. Subsequent to that Act, other pieces of legislation have passed: the Hate Crime Sentencing Enhancement Act; the Violence Against Women Act of 1998; the Church Arson Prevention Act of 1994; and the Equal Rights and Equal Dignity for Americans Act of 2003 (Shively, 3).
[Presently, in the week of April 23-27, 2012, a debate in the U.S. Senate regarding the reauthorization of the Violence Against Women Act shows how politics, ideology, and bias within the United States Congress can interfere with hate crime laws. Since the Violence Against Women Act (VAWA) was passed in the 1990s, it has been reauthorized twice with little opposition. But in a presidential year — 2012 — no legislation slips through without a major collision of ideologies in the U.S. Congress. The Democrats and Republicans are locked in a bitter logjam of ideologies, divided and adversarial towards each other over nearly every issue that comes before the Congress. Bipartisanship is rarely witnessed in the Congress, even with an issue so vital as protecting women from hate crimes.
[For this reauthorization of the VAWA, legislators have added women who are undocumented immigrants, women from Indian tribes, and women in same-sex couple relationship, but Republicans oppose expanding the bill to add those women who specifically would be protected under the newly reauthorized VAWA. There is a good chance Republicans will use a filibuster to prevent the reauthorization from happening. An editorial in the St. Louis Post-Dispatch, also published in the Sacramento Bee suggests that the VAWA has "raised awareness substantially, removed legal obstacles to enforcing orders of protectionand barred accounts of victims' past experiences from being used against them in most legal proceedings involving sexual violence" (Sacramento Bee, April 25, 2012).
[U.S. Senator from Texas, John Cornyn, opposes the revised law. He asserts that the VAWA is being "politicized. It shouldn't be," he told MSNBC reporter Andrea Mitchell (Houston Chronicle, 2012). He stated that adding same sex couples and immigrants and Native Americans to the bill is basically the Democrats forcing a "wedge issue" on the Republicans; and if the reauthorization does not pass through, the Democrats during the presidential campaigning can accuse the Republicans of not supporting laws that protect women (Houston Chronicle).
[In the "comments" section after the story about Cornyn a post states that "Republicans will not vote for anything they think might remotely make President Obama look good"; another cryptically suggests that, "who cares if it's just some Native American women, illegals or lesbians that get beat up? They're not really people anyway, are they? What are they like maybe 3/5ths of a person?" The editorial in the St. Louis Post-Dispatch concludes that the National Coalition of Anti-Violence Programs — which reviews reports by lesbians and gay men from 2010 — reflects that there have been "double-digit increases in intimate partner violence, in the severity of violence and in the frequency with which they were turned away from violence shelters and denied orders of protection" (Sacramento Bee).
[Given that the addition of these categories of women to the VAWA should not be considered provocative given that they are all women and deserve protection, the editorial insists the "Senate Republicans should stop playing games and reauthorize the Violence Against Women Act" (Sacramento Bee)].
Meanwhile, in his voluminous report, Shively explains that there is "no national consensus" as to whether hate crimes should be considered a totally separate class of criminal activity, but there are keys that come up in each state during each time consideration is being given to hate crime legislation.
Those keys include: a) the necessity of "hate or bias motivation" when the specific offenses like vandalism or assault have already been on the books as criminal law; b) is there some kind of danger to bring more penalties on top of existing law and thus take away the focus of criminal law, putting it on the individual behavior? c) The possibility of determining the actual motive of the person's criminal act is often in doubt; d) whether, "in practice, hate crime laws result in crimes against certain groups of people" who are thus being punished "more severely than equivalent crimes committed against other groups"; e) does the fact that a jurisdiction has a hate crime statute actually deter "potential offenders"; and f) does having hate crime laws actually put a barrier in investors' ability to properly prosecute a crime? (Shively, 2005, p. i).
One can clearly see that the debate around whether or not to add hate crimes to the roster of laws a state already has is legitimate and worthy of great and thoughtful consideration. Generally states have a tendency to add "protected groups" to existing hate crime laws, and they have added "penalty enhancement" for crimes motivated by hate and bias along with being more thorough in gathering evidence and performing "statistical reporting" (Shively, ii).
As to why many victims don't report the crimes against them, Shively suggests that people don't really understand "what constitutes hate crime in their state," and they may not mention to law enforcement that they believe hate towards a race or sexual preference was the cause of the offence. Moreover, some victims are simply reluctant to interact with the police and along with that, there are law enforcement agencies and officers that "prefer not to acknowledge the role of hate in certain offenses" (Shively, iii).
Another problem with the differences in state and federal hate crime reporting is that the federal government requires reporting "of all crime, including hate crime," that happens at colleges and universities. That statute does offer flexibility for the college or university victim, to either report the crime to the U.S. Department of Education, or to the FBI's Uniform Crime Reports department (UCR). In 2002, there were just 400 of a total of nearly 7,000 colleges and universities that reported "crime data of any kind" but there were 6,000 of the 7,000 colleges and universities that did report crimes to the Department of Education (ED) (Shively, iv).
It is apparent that there are reporting inconsistencies and hence it is hard for federal officials to get a grip on the actual data regarding hate crimes on campuses. Some university police, whether they are sworn officers or not, are not certain as to what constitutes a hate crime, or whether they should refer crimes to the ED or the FBI. These reporting inconsistencies are not only found on campuses, but also generally speaking, at the time this research paper was published, there were cracks in the walls of research into hate crimes simply because of the various ways of reporting instances of hate crimes (Shively, iv).
Underutilized in the genre of tallying hate crimes is important data that is compiled by advocacy groups, Shively continues. Groups like the Anti-Defamation League (which records instances of hate crimes towards Jews), the Human Rights Campaign (advocacy for LGBT individuals), and the Southern Poverty Law Center (principally concerned with crimes against African-Americans), "continuously compile and periodically disseminate reports and anecdotal evidence of hate crime" (Shively, v).
Other issues with reference to the reporting and accounting of hate crimes include: a) there are "many hate crime prevention and response efforts" but clearly not all of them are coordinated and not all reports are funneled into federal databases, which would be ideal; b) there has not been a "rigorous evaluation" of hate crime preventions policies, nor of the impact of hate crime law reform; c) the style of studies and research on hate crimes is underdeveloped, Shively explains, and also basic research "on the etiology of bias" remains underdeveloped as well; d) there has been a dearth of theory research that can explain or predict when and where hate crimes are likely to occur; e) hate crime messages on the Internet (more recently with reference to social media) is a new and growing concern; f) there have been advances in the "mapping and geographic profiling software" that are promising; and g) however there remained, at the time of this publication, a "fragmentation of information across organizations" vis-a-vis hate crime data (Shively, v).
Shively (5) reports that given all the research available on hate crimes, there are several "major conclusions" to be drawn from the data: a) hate crimes "are more prevalent than is suggested by reported crime data"; b) "seldom" do victims automatically report a hate crime to law enforcement; there is a reticence to do that, the data shows; and c) in comparison with "analogous conventional offenses" hate crimes tend to have "more serious negative consequences for victims."
There is no shortage of theories as to why hate crimes are committed, Shively continues. From the perspectives of psychology (personality traits and theories typically lead to assumptions of "authoritarianism among aggressors"), sociology ("classical Durkheim theories" such as his anomie theory — crime occurs when there are no social norms or when social norms are in conflict — are used to explain crimes), and economics (there are always conflicts between haves and have-nots; "other" groups like recent immigrants are seen as competition for existing groups so there is a clash that can lead to hate crimes) (Shively, 5).
The History of Hate Crimes
The history of crimes based on hate of the ethnicity or religion or sexual preference — or color of the skin — of another person is too vague to even pursue, if one goes back to ancient history. One of the earliest examples of a hate crimes goes back to the Roman Empire; historical documents reflect the fact that Christianity was "largely tolerated by then Emperor Nero until the year 64 AD" (Crime Museum). In 64 AD an enormously destructive fire ruined a big part of Rome, and when the Emperor believed he was being blamed for the destruction, he "shifted the guilt to Christians and called for anyone who followed the religion to be punished" (Crime Museum). Hence, for years after, Christians were slaughtered because of their religion, so these need to be called hate crimes.
Author Barbara Perry digs back in history and reports that it is ironic in history that acts like "assault, theft, murder, and rape were crimes under common law," these same behaviors were not likely to be seen as "criminal when motivated by racism, ethnocentrism, or classism" (Perry, et al., 2009). In her research Perry found some generalizations with reference to historical incidents that are not unlike modern hate crimes.
For example: a) victims are likely to be ethnic or racial minorities; b) victims are often members of socioeconomic groups that are considered low income and disadvantages in political terms when compared to the majority; c) in instances where there was hate-related crimes against people those victims often were perfectly place for unequal or discriminatory treatment based on the "prevailing cultural values and traditions"; d) in many cases, the perpetrator believed that the victims in his crime "represent a serious threat to hisway of life (i.e. economic stability and/or physical safety" (Perry).
On page 25 of her book, Perry refers to a hate crime perpetrated against the Yuki Indians of Northern California in 1848. Atrocities were "routinely committed against Native Americans by white settlers, local authorities, and the U.S. Cavalry," Perry explains. The way in which Native Americans were criminally attacked included "kidnapping, theft, fraud, forced indentured servitude, sexual assault, starvation and murder" (Perry, 25). When it came to the Yuki Indians, their extermination was advocated by the then governor of California, Peter Burnett; when the white settlers learned that it was basically legal to commit a hate crime of this nature, they began systematically slaughtering the Indians. Over a 32-year period, the Yuki lost "90% of their population" (Perry, 25).
The Yuki wasn't the only tribe ticketed for extermination simply because of their ethnicity / race; on page 26 Perry reports that the Cheyenne Indians were also victims of similar hatred and violence. Perry references the 39th U.S. Congressional Record, 2nd session, Senate Report 156; the following is an eyewitness account of a bloody event that occurred on November 28, 1864:
"When the troops fired, the Indians ranI think there were six-hundred Indians
in allabout sixty [men] & #8230;I saw five squaws under a bank for shelterbut the soldiers shot them allthere seemed to be indiscriminate killingthere were thirty or forty squaws collected in a hole for protection; they sent out a little girl about six years old with a white flagshe had not proceeded but a few steps when she was shot and killedI saw one squaw cut open with an unborn childI saw the body of a leader with the privates cut off, and I heard a soldier say he was going to make a tobacco pouch out of them" (Petty, 26, quoting from the Congressional Record, p. 73).
On page 27, Perry reviews the New York City Draft Riots of 1863, which occurred because of anger against Blacks being freed by Abraham Lincoln. The Emancipation Proclamation was issues in September, 1862, and the Enrollment Act of Conscription was put into law in March, 1863, Perry explains. Proslavery individuals were angry because white males (particularly those in the lower socioeconomic classes) were being drafted to fight the Civil War "for black liberty" — and since Black men were free but not yet citizens they were exempt from the draft, Perry explains (27). The fact that Irish and German immigrants, who were citizens, had to go to war for Blacks "added to the already existing racial tensions" in New York City, Perry continues. Hence, the "Draft Riots" occurred in 1863, spread out over several days of "racial violence including the vicious murder of at least 11 blacks and the wanton destruction of property which symbolized Black progress" (Perry, 27).
Irish and German immigrants targeted Black men, and some Black men were beaten, some were "stabbed," others were "hanged and their bodies then burned"; and since the very poor white Irish immigrants were most threatened by the idea of having to compete for jobs with Blacks, who had just been freed, they were, Perry asserts, "the principal perpetrators of the carnage that took place" (27).
The Ku Klux Klan (KKK) visited racial hatred, violence and murder on Black Americans beginning in 1866 in Pulaski, Tennessee, Perry explains (29). There are three periods in American history when the KKK perpetrated their racist hate crimes against Blacks. The first period began in 1866, when the KKK is believed to have murdered "over 1,500 Blacks in Georgia alone" (Perry, 30).
The second period began in 1915, when the KKK was joined by the largest and most diverse membership; the "Klan" attracted people from a wide variety of educational and socioeconomic levels and their membership rose to an estimated 5 million at this time, Perry writes. And it wasn't just Blacks that were targeted; Jews, Roman Catholics and others were assaulted or killed by the KKK, Perry continues.
In 1954, the third period of KKK violence and racial hatred was launched,
More recently it is clear that Adolf Hitler carried out one of the most heinous hate crimes of all time by slaughtering upwards of six million Jews (and others deemed unfit to be with the white Aryan race, including mentally disabled people, homosexuals and gypsies). Lost in the horrifying facts of what Nazi Germany did to Jews is the fact that Joseph Stalin — in the 1930s and early 1940s — killed "many millions of innocent people" (Naimark, 2010, 2).
Indeed Stalin had millions of people shot, or starved them to death, or worked them to death in his genocidal purge of political enemies, among others. Naimark writes that in the early spring of 1940, Stalin ordered twenty-two thousand Polish army officers and government officials shot to death in what is called the "Katyn forest massacre." This catastrophic slaughter of humans is listed as genocide, and not a hate crime, albeit there were, Naimark explains, "ethnic and national identity" issues factored into why Stalin murdered so many.
The FBI was founded in 1908, and when the 1915 version of the KKK was operating there were not many federal laws that applied to the KKK's activities. "Cross burnings and lynchingswere local issues, the FBI reports in their Web page, "The FBI vs. The Klan" (FBI, 2010). Still, the FBI did gather intelligence on the KKK and made some arrests and took some action, which they point out in their descriptive narrative.
One incident of a potential hate crime the FBI relates occurred in Birmingham, Alabama, in 1918. An African-American man had moved north to avoid being drafted to serve in WWI. When he came back and tried to persuade his white teenage girlfriend to marry him, an FBI agent caught wind of a plan by the KKK to "lynch the man" (FBI). Instead of allowing this man to be killed in a hate crime, the FBI cleverly took matters into their own hands. They escorted the man to a military camp in the south where he was "quickly inducted."
Hate Crimes Against African-Americans During the Civil Rights Movement
Author Donald Altschiller has compiled an impressive yet dark chronology of the hate crimes perpetrated against African-Americans beginning in the 1950s when Jim Crow laws were still in effect throughout the south. Many of these egregious crimes were considered murder or terrorism at the time, given that "hate crimes" had not yet found its way into the literature. But it is worth reviewing a few of these in the process of identifying hate crimes within the context of a nation based on democracy and equality.
On May 7, 1955, Reverend George W. Lee — with the National Association for the Advancement of Colored People (NAACP) was shot and killed driving his car on a highway near Belzoni, Mississippi and on August 13, an advocate for Black voter registration, was shot and killed on the law of the county courthouse in Brookhaven, Mississippi (Altschiller, 2005, p. 53).
Emmett Till was kidnapped, shot and drowned in a river near Money, Mississippi on August 28, 1955. Till was fourteen years old and allegedly he was targeted and killed because he whistled at a white man's wife, Altschiller explains (54). A sixteen-year-old boy named John Reese, African-American, was killed and a pair of other Black youths were hurt in an attack in Mayflower, Texas on October 22, 1955. The apparent reason for the attack was to discourage the Black community from building a new school in Mayflower.
On January 30, 1956, a bomb exploded at the home of Reverend Martin Luther King, Jr., but fortunately no one was injured. On February 3, 1956, Black student Autherine Lucy attempted to attend the University of Alabama. That action resulted in a "riot from local Ku Klux Klan members and white students," Altschiller explains (54). Three days later, the KKK and white bigots rioted again in front of the university, and the administrators at the university chose to first suspend Lucy and later fully expelled Lucy. This was the only recourse they believed they could take. However, many years later, in 1988, the University of Alabama saw the light and decided to "revoke her expulsion and she re-enrolled," Altschiller continues (54). Hence, thirty-five years after trying to enroll at the university, and being thwarted and intimidated by the KKK and bigoted white students, Lucy received her M.A. degree in elementary education (Altschiller, 54).
On April 11, 1956, six members of the KKK assaulted superstar vocalist and recording artist Nat "King" Cole as he performed in Birmingham, Alabama, in the municipal auditorium, Altschiller explained (54). In January, 1957, African-American truck driver Willie Edwards was abducted by KKK members in Montgomery, Alabama, and was forced at gunpoint to jump off a bridge into a river. Officials declared his death was "accidental" but in 1976, a KKK member acknowledged that he was guilty of forcing Edwards to jump and three other KKK members are indicted in the hate crime. The charges were dropped however because the prosecution could not prove that Edwards died of drowning. Meantime in 1998 the case was re-opened by Montgomery district attorney Ellen Brooks, and this time the corner proves that indeed Edwards' death was caused by drowning (Altschiller, 55).
In August 1958, when the Civil Rights Movement was well underway, two previously all-white public schools in Deep Creek, North Carolina, were burned to the ground. Why? They were to be integrated so Black students could have the same educational opportunities as white students (Altschiller, 55). Violence wasn't perpetrated exclusively against Blacks during this period, and in fact there were hate crimes against whites that supported the rights of Black people. On July 7, 1958, the home of Reverend Warren Carr was damaged by a bomb. Carr was the white chairman of the Durham, North Carolina, Human Relations Committee that was involved in a campaign towards "improving racial relationships" (Altschiller, 55).
In April, 1959, a Black truck driver named Mack Parker, who had been arrested — suspected of rape — was taken from his jail cell by a mob of whites and lynched in Poplarville, Mississippi, Altschiller reports on page 55). The prosecutor on the case would not, however, accept evidence presented to him by the FBI that named several of the leaders of the lynching party. After Parker has been lynched, the Mississippi state trooper handed a gun to the husband of the rape victim "so he can shoot Parker," but the husband "refuses because his wife's description of the perpetrator is unclear" (Altschiller, 55).
In September, 1961, Roman Ducksworth, a Black member of the United States Army, is shot and killed by a white policeman in Taylorsville, Mississippi. The reason for the killing? Ducksworth refused to sit in the back of the bus (Altschiller, 56).
In one of the most infamous civil rights killings in 1963, Medgar Evers, who was a leader in the NAACP organization, was killed by a sniper in his own driveway on June 12. Direct evidence of the shooting is discovered by the FBI and the guilty shooter is identified as Byron De La Beckwith, a member of the KKK and the White Citizen's Council. Two trials later and Beckwith is still a free man because of hung juries. In 1967, Beckwith runs for governor of Mississippi, with the KKK's backing. But prosecutors try Beckwith for a third time and this time, in February, 1994, Beckwith is convicted for Medgar Evers' murder and is sent to the Central Mississippi Correctional Facility for life (Altschiller, 56).
Another case that received worldwide attention was the murder of three civil rights workers, Michael Schwerner, James Chaney, and Andrew Goodman. The three were arrested for speeding in Philadelphia, Mississippi, and after being booked they were then released "to a waiting group of Klan members," Altschiller explains on page 58 of his book. The KKK members proceeded to murder the three civil rights workers and buried them in an "earthen dam"; when their bodies are recovered the state of Mississippi "refuses to file murder charges" however the seven KKK members later were convicted of "federal civil rights violations" (Altschiller, 58).
There are more pages to this list of hate crimes perpetrated against African-Americans during the Civil Rights Movement, many of them unconscionably cruel and unspeakably brutal. There are also hate crimes in this period of American history against Jewish synagogues and against Jews active in the Civil Rights Movement.
In 1965, the Voting Rights Act was passed by Congress, but that didn't stop the harassment and violence against Blacks who tried in vain to use their ballot to affect change. On January 10, 1966, for example, Blacks were still made to pay a "poll tax" before they could vote. When civil rights activist Vernon Dahmer offered to pay those illegal poll taxes for potential voters, he was "fatally burned in a firebomb attack in his Hattiesburg, Mississippi, home," Altschiller explains on page 59. The man who ordered the firebombing is determined to be Imperial Wizard of the KKK, Sam Bowers, but after four trials, juries were deadlocked. But in 1998 a "multiracial jury convicted Bowers of murder and arson" (Altschiller, 59).
The FBI Solves Hate Crime Against Five Latino Males
In September, 2011, Frankie Maybee and Sean Popejoy (both 19) became the first defendants to be sentenced under federal hate crimes legislation since those responsible for the deaths of Matthew Shepard and James Byrd (referenced earlier in this paper) were sentenced.
The hate crimes were committed in the early morning hours of June 20, 2010, in Arkansas, the FBI reports. Both Maybee and Popejoy saw five Latino men pull into a gas station parking lot and launched hateful comments to the men. "Go back to Mexico," was part of the racial slurs against the five men. After Maybee and Popejoy hurled racist epitaphs against the Latinos, who did not know Maybee or Popejoy, the five men got back into their car and drove away. Maybee and Popejoy followed the car and when they caught up, "Popejoy leaned outside of the front passenger window and waved a tire wrench at the victims (FBI, 2011).
While Popejoy continued his racist rant, driver Maybee "rammed into the victims' car repeatedly, causing the victims' car to cross the opposite lane of traffic, go off the road, crash into a tree and ignite," the FBI reports. The Latinos were "badly injured and one of the victims sustained life-threatening injuries" (FBI). The facts of this hate crime "shock the conscience," said Thomas E. Perez, Assistant Attorney General for the Civil Rights Division of the Department of Justice.
Five men were "almost killed for no reason other than the fact that there are Hispanic. The shepard-Byrd hate Crimes Prevention Act allowed us to bring these men to justice in a way that we could not have done just a few years ago," Perez added. Maybee seems to have gotten a pretty lenient sentence; he was sentenced to 135 months in prison, followed by three years of supervised release and must pay a $10,000 fine for his hateful act. Popejoy, who turned states' evidence and testified against Maybee, got 48 months in prison, three years of supervised release, and is ordered to pay a $5,000 fine (FBI).
Conner Eldridge, the U.S. Attorney for the Western District of Arkansas, said that acts of violence that are directed at another person because he or she looks "different" are "horrific." It was "reprehensible" that the victims were selected because of their ethnicity, Eldridge continued.
Hate Crimes are On the Rise
A book by Howard Ehrilich, Hate Crimes and Ethnoviolence: The History, Current Affairs, and Future of Discrimination in America, was reviewed by Vinay Bahl, who explains in the peer-reviewed journal Sociological Viewpoints that since Obama — the first African-American president in U.S. history — has been in the White House there have been an average of "600 death threats every single day" (Bahl, 2010, p. 91). This "should not come as a surprise," Bahl explains, since "in the year 2009 there has been a 244% rise of hate groups and militias with racist ideology in the U.S.A." (Bahl, 91).
The author of the book that Bahl reviews, Ehrilich, asserts that "Ethnoviolence" is not the same as a hate crime. Ethnoviolence is defined as an act, "or attempted act, motivated by group prejudice with the intention to cause physical or psychological injury" (Bahl, 91). Ehrilich knows that the term hate crime was created for "legislative and political reasons" and yet not all criminal acts are violent and they are not necessarily discriminatory against groups, Bahl continues. Hence, the word Ethnoviolence means violence either by physical means or by psychological means.
In the last section of the book, Ehrilich offers ideas on how to battle back against "Ethnoviolence": a) understand its "multidimensional character and complex structure"; and b) "eliminate political ignorance that creates an 'illusion of knowing something (of society) but which in fact leads one away from knowing' about the issues of racism and sexism (Bahl, 91).
In conclusion, the history of hate crimes, including the most recent examples of hate crimes shown through this paper, indicates that there apparently will always be hatred based on ethnicity, race, sexual preference and gender. But since that is apparently true, it makes it all the more important that states and the federal government do all within their authority to prevent these hateful acts. But when hate crimes do occur, the full wrath of the law should be brought down on the perpetrators.
Works Cited
Altschiller, Donald. (2005). Hate Crimes: A Reference Handbook. Santa Barbara, CA:
ABC-CLIO.
Associated Press. (2008). Ten Years Later: Dragging Death Changes Town: Horrific Killing
of black man in Texas jolted nation. MSNBC.com. Retrieved April 23, 2012, from http://www.msnbc.msn.com.
Bahl, Vinay. (2010). Ehrilich, Howard J. (2009): Hate Crimes and Ethnoviolence: The History,
Current Affairs, and Future of Discrimination in America. Sociological Viewpoints, 26(2),
91-92.
Brooke, James. (1998). Gay Man Dies From Attack, Fanning Outrage and Debate. The New
York Times. Retrieved April 24, 2012, from http://www.nytimes.com.
CNN Politics. (2009). Obama signs hate crimes bill into law. Retrieved April 24, 2012, from http://articles.cnn.com.
Congressional Record — House of Representatives. (2001). The Local Law Enforcement Hate
Crimes Prevention Act. Retrieved from the Congressional Record, Government Printing
Office, Washington, D.C.
Crime Museum. (2005). Crime Library / History of Hate Crime. Retrieved April 23, 2012, from http://www.crimemuseum.org/library/hateCrime/historyOfHateCrime.html.
Federal Bureau of Investigation. (2010). The FBI vs. The Klan. Retrieved April 23, 2012,
from http://www.fbi.gov.
Federal Bureau of Investigation. (2011). Arkansas Men Sentenced for Federal Hate Crimes
Related to the Assault of Five Hispanic Men. U.S. Department of Justice. Retrieved April
25, 2012, from http://www.justice.gov.
Houston Chronicle. (2012). John Cornyn calls Violence Against Women Act debate a game of "political football." Retrieved April 25, 2012, from http://blog.chron.com.
Naimark, Norman M. (2010). Stalin's Genocides. Princeton, NJ: Princeton University Press.
Perry, Barbara. (2009). Hate Crimes. Chicago, IL: Greenwood Publishing Group.
Shively, Michael. (2005). Study of Literature and Legislation on Hate Crime in America.
National Institute of Justice. Retrieved April 24, 2012, from www.ncjrs.gov/pdffiles1/nij/grants/210300.pdf.
The Sacramento Bee. (2012). Playing political games with Violence Against Women Act.
McClatchy-Tribune News Service. Retrieved April 25, 2012, from http://www.sacbee.com.
---
Are you busy and do not have time to handle your assignment? Are you scared that your paper will not make the grade? Do you have responsibilities that may hinder you from turning in your assignment on time? Are you tired and can barely handle your assignment? Are your grades inconsistent?
Whichever your reason is, it is valid! You can get professional academic help from our service at affordable rates. We have a team of professional academic writers who can handle all your assignments.
Plagiarism free papers
Timely delivery
Any deadline
Skilled, Experienced Native English Writers
Subject-relevant academic writer
Adherence to paper instructions
Ability to tackle bulk assignments
Reasonable prices
24/7 Customer Support
Get superb grades consistently
Online Academic Help With Different Subjects
Literature
Students barely have time to read. We got you! Have your literature essay or book review written without having the hassle of reading the book. You can get your literature paper custom-written for you by our literature specialists.
Finance
Do you struggle with finance? No need to torture yourself if finance is not your cup of tea. You can order your finance paper from our academic writing service and get 100% original work from competent finance experts.
Computer science
Computer science is a tough subject. Fortunately, our computer science experts are up to the match. No need to stress and have sleepless nights. Our academic writers will tackle all your computer science assignments and deliver them on time. Let us handle all your python, java, ruby, JavaScript, php , C+ assignments!
Psychology
While psychology may be an interesting subject, you may lack sufficient time to handle your assignments. Don't despair; by using our academic writing service, you can be assured of perfect grades. Moreover, your grades will be consistent.
Engineering
Engineering is quite a demanding subject. Students face a lot of pressure and barely have enough time to do what they love to do. Our academic writing service got you covered! Our engineering specialists follow the paper instructions and ensure timely delivery of the paper.
Nursing
In the nursing course, you may have difficulties with literature reviews, annotated bibliographies, critical essays, and other assignments. Our nursing assignment writers will offer you professional nursing paper help at low prices.
Sociology
Truth be told, sociology papers can be quite exhausting. Our academic writing service relieves you of fatigue, pressure, and stress. You can relax and have peace of mind as our academic writers handle your sociology assignment.
Business
We take pride in having some of the best business writers in the industry. Our business writers have a lot of experience in the field. They are reliable, and you can be assured of a high-grade paper. They are able to handle business papers of any subject, length, deadline, and difficulty!
Statistics
We boast of having some of the most experienced statistics experts in the industry. Our statistics experts have diverse skills, expertise, and knowledge to handle any kind of assignment. They have access to all kinds of software to get your assignment done.
Law
Writing a law essay may prove to be an insurmountable obstacle, especially when you need to know the peculiarities of the legislative framework. Take advantage of our top-notch law specialists and get superb grades and 100% satisfaction.
What discipline/subjects do you deal in?
We have highlighted some of the most popular subjects we handle above. Those are just a tip of the iceberg. We deal in all academic disciplines since our writers are as diverse. They have been drawn from across all disciplines, and orders are assigned to those writers believed to be the best in the field. In a nutshell, there is no task we cannot handle; all you need to do is place your order with us. As long as your instructions are clear, just trust we shall deliver irrespective of the discipline.
Are your writers competent enough to handle my paper?
Our essay writers are graduates with bachelor's, masters, Ph.D., and doctorate degrees in various subjects. The minimum requirement to be an essay writer with our essay writing service is to have a college degree. All our academic writers have a minimum of two years of academic writing. We have a stringent recruitment process to ensure that we get only the most competent essay writers in the industry. We also ensure that the writers are handsomely compensated for their value. The majority of our writers are native English speakers. As such, the fluency of language and grammar is impeccable.
What if I don't like the paper?
There is a very low likelihood that you won't like the paper.
Reasons being:
When assigning your order, we match the paper's discipline with the writer's field/specialization. Since all our writers are graduates, we match the paper's subject with the field the writer studied. For instance, if it's a nursing paper, only a nursing graduate and writer will handle it. Furthermore, all our writers have academic writing experience and top-notch research skills.
We have a quality assurance that reviews the paper before it gets to you. As such, we ensure that you get a paper that meets the required standard and will most definitely make the grade.
In the event that you don't like your paper:
The writer will revise the paper up to your pleasing. You have unlimited revisions. You simply need to highlight what specifically you don't like about the paper, and the writer will make the amendments. The paper will be revised until you are satisfied. Revisions are free of charge
We will have a different writer write the paper from scratch.
Last resort, if the above does not work, we will refund your money.
Will the professor find out I didn't write the paper myself?
Not at all. All papers are written from scratch. There is no way your tutor or instructor will realize that you did not write the paper yourself. In fact, we recommend using our assignment help services for consistent results.
What if the paper is plagiarized?
We check all papers for plagiarism before we submit them. We use powerful plagiarism checking software such as SafeAssign, LopesWrite, and Turnitin. We also upload the plagiarism report so that you can review it. We understand that plagiarism is academic suicide. We would not take the risk of submitting plagiarized work and jeopardize your academic journey. Furthermore, we do not sell or use prewritten papers, and each paper is written from scratch.
When will I get my paper?
You determine when you get the paper by setting the deadline when placing the order. All papers are delivered within the deadline. We are well aware that we operate in a time-sensitive industry. As such, we have laid out strategies to ensure that the client receives the paper on time and they never miss the deadline. We understand that papers that are submitted late have some points deducted. We do not want you to miss any points due to late submission. We work on beating deadlines by huge margins in order to ensure that you have ample time to review the paper before you submit it.
Will anyone find out that I used your services?
We have a privacy and confidentiality policy that guides our work. We NEVER share any customer information with third parties. Noone will ever know that you used our assignment help services. It's only between you and us. We are bound by our policies to protect the customer's identity and information. All your information, such as your names, phone number, email, order information, and so on, are protected. We have robust security systems that ensure that your data is protected. Hacking our systems is close to impossible, and it has never happened.
How our Assignment  Help Service Works
You fill all the paper instructions in the order form. Make sure you include all the helpful materials so that our academic writers can deliver the perfect paper. It will also help to eliminate unnecessary revisions.
2.      Pay for the order
Proceed to pay for the paper so that it can be assigned to one of our expert academic writers. The paper subject is matched with the writer's area of specialization.
3.      Track the progress
You communicate with the writer and know about the progress of the paper. The client can ask the writer for drafts of the paper. The client can upload extra material and include additional instructions from the lecturer. Receive a paper.
4.      Download the paper
The paper is sent to your email and uploaded to your personal account. You also get a plagiarism report attached to your paper.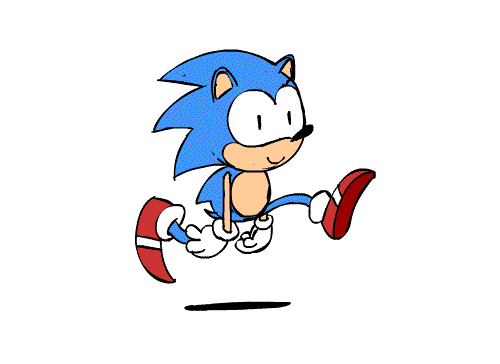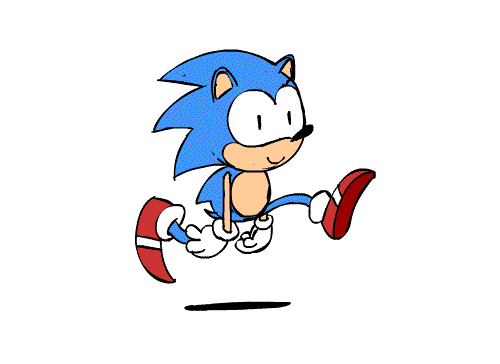 PLACE THIS ORDER OR A SIMILAR ORDER WITH US TODAY AND GET A PERFECT SCORE!!!
---