Marx and Rousseau on Property
Marx, Rousseau, and the Question of Property
Of all the liberal philosophers of the modern era, the one closest in his views on the question of property to Karl Marx was arguably Jean-Jacques Rousseau. Marx is often viewed as an aberration to the development of liberal thinking on economic relations, but there is a ground for arguing that Marx borrowed heavily from other liberal philosophers, especially Rousseau. This becomes clear when we look at how Marx and Rousseau dealt with the question of property. The views of Marx and Rousseau on property were by no means identical. There were certain similarities but also notable differences. Both viewed private property as the source of political, economic, and social corruption in the societies they lived. But the solutions they offered to remedy the ills of the society were quite different. Marx thought that private property should be abolished and communally owned but Rousseau defended limited and regulated possession of private property. Marx believed that the problem with property was the use of it by the bourgeoisie and therefore called for a revolutionary struggle against concentration of private property in the hands of the bourgeoisie. In contrast, Rousseau thought that property was inherently corrupting. The differences were also rooted in the fact that Marx still believed in the value of "progress," whereas Rousseau rejected it totally, calling instead for the establishment of a primitive economy.
It is widely known that Marx is indebted to Rousseau in forming his philosophical views (Rotenstreich). Because of his critique of political economy, however, many view Marx as an aberration from a long list of liberal philosophers the modern era has produced. As one scholar argues, Marx's critique of political economy was a synthesis of the works of "Rousseau, Locke, Aristotle, Hegel, Ricardo and Smith, Malthus and even ancient scholars such as Plato and Heraclites" (Engle 2). Of these liberal thinkers, the closest to Marx was Rousseau (Bozarth). First and foremost, Rousseau in the eighteenth century and Marx in the nineteenth century were deeply disturbed by economic and social inequality. They both rejected Locke's idea of freedom stipulated primarily in political liberty. Rousseau and Marx believed that political freedom without economic equality was a chimera, a smokescreen to cover the real problem of the society. But the main difference between Rousseau and Marx stems from the fact that Marx believed that the solution to the problem of political economy could be found with a better economic model. He therefore offered his own economic theory which he believed would eliminate inequality. In contrast, Rousseau was of the opinion that economic models not rooted in the morality of human nature would lead to tyranny. If Marx believed that "market economy is a fundamental stage of the evolution of human society," Rousseau believed that "the starting point of political economy is biased and it can only produce a discourse justifying tyrannical government" (Alvarez and Hurtado-Prieto 15).
There is a remarkable similarity in the way Marx and Rousseau trace the development of private property and inequality. They both argue that the roots of modern economic inequality lay in the emergence of private property. In a primitive society, property would be communally owned and humans believed everything on earth belonged to all. There could not be any conflict over property since no one owned it. Rousseau, for instance, asks: "what can be the chains of dependence among men who possess nothing?" (Rousseau, "Discourse on the Origins and Foundations of Inequality among Men," 430). The societies then began to develop associations and competition among them arose. It was the beginning of inequality and private property played the major role in it. Rousseau explains: "The first person who, having enclosed a plot of land, took it into his head to say this is mine and found people simple enough to believe him, was the true founder of evil society. What crimes, wars, murders, what miseries and horrors would the human race have been spared, had someone pulled up the stakes or filled in the ditch and cried out to his fellow men: 'Do not listen to this impostor. You are lost if you forget that the fruits of the earth belong to all and the earth to no one!'" (ibid 431). It is clear from Rousseau's words that, in addition to private property being the original cause of human misery, this unfortunate development could be avoided. So, the solution to economic inequality caused by private property for Rousseau is to return to the original state of human nature.
Competition over property generated scarcity of resources and led to inequalities in the modern era. The haves and have-nots became antagonists. The former wants to take advantage of their position to further enrich themselves and the latter resent the exploitative nature of economic relations. Marx and Rousseau agree on this point. Competition over scarce resources, as Rousseau explains, "gave new fetters to the weak and new forces to the rich, irretrievably destroyed natural liberty, established forever the law of property and of inequality, changed adroit usurpation in to an irrevocable right, and for the profit of a few ambitious men henceforth subjected the entire human race to labor, servitude and misery" (ibid 437). Marx argues that this competition led to the concentration of property in the hands of a few who eventually also usurped political power. The bourgeois, he argues, has "centralized means of production, and has concentrated property in a few hands. The necessary consequence of this was political centralization" (Marx, "Communist Manifesto," 834). Rousseau expressed similar thoughts in his discourse on the social contract (Rousseau, "On the Social Contract," 488).
In the writings of Marx and Rousseau, we can see abhorrence of wealth. They see that a market economy based on private property leads not just to inequality but to constantly growing inequality. In one of his earliest writings, Marx argued that the "laborer becomes poorer, the more wealth he produces, the more his production increased in power and volume. The laborer becomes a cheaper commodity, the more commodities he produces" (Chattopadhyay 56). Marx therefore sees evil in the accumulation of wealth by any individual. Likewise, Rousseau condemns wealth and luxury. He argues that political and economic equality requires "little or no luxury, for luxury either is the effect of wealth or it makes wealth necessary. It simultaneously corrupts both the rich and the poor, the one by possession, the other by covetousness" (Rousseau, "On the Social Contract, 496). Elsewhere, he writes that luxury, "however large of small it may be, and which, in order to feed the hordes of lackeys, and wretches it has produced, crushes and ruins the laborer and the citizen" (Rousseau, "Discourse on the Origins and Foundations of Inequality among Men," 454). Like Marx, Rousseau sees wealth and luxury as necessary components of unequal society.
In short, on the potential evils of private property and the consequences of economic relations based on property, Marx and Rousseau generally agree. But there is an irony in the fact that while Marx advocated the abolishment of private property altogether, Rousseau defended limited possession of it. For Marx, private property was ultimately linked to human freedom. Political and social inequalities were rooted in economic exploitation of the proletariat by the bourgeoisie. Private property was essential for maintaining a capitalist system. Maintaining the capitalist system, according to Marx, depended on owning private property and controlling the means of production. This form of inequality, Marx also argued, relegated human relations to an exchange of material products rather than relations based on human values. People under private property, he wrote, "carry on their work independently of each other . . . And do not come into social contact with each other until they exchange their products. . . ." Therefore, "the relations connecting the labor of one individual with that of the rest appear, not as direct social relations between individuals at work, but as what they really are, material relations between persons and social relations between things" (cited in Brenkert 125-126). Marx could not envision an economic model where there was any place for private property. He called for a revolutionary struggle to overthrow the ruling elite and abolish private property.
The question then is why Rousseau did not advocate the abolishment of private property. After all, Marx believed in the value of property and in material progress without class exploitation whereas, for Rousseau, property was, by default, theft and material progress was the evil that needed to be avoided. According to Yoav Peled, there was a reason for Rousseau's ambivalent stance on property. "In his critique of civil society . . . Rousseau identifies the division of labor, private property and exchange as the main sources of moral and political corruption in that society," Peled explains. "At the same time, he considers private property and exchange to be inevitable, if economic cooperation is to take place, and hence to be the cornerstones of society and prerequisites for civilized living. He is thus placed in the peculiar position of criticizing the economic system based on private property and exchange . . . while defending these institutions themselves" (1034-1035). Peled further argues that Rousseau was not able to solve this paradox and it was one of the reasons why he became increasingly pessimistic about modernity. But Rousseau's attempts to reconcile the contradiction in his approach are worth looking at in details.
Although Rousseau abhorred inequality that rose out of private property, he did not hold any illusions about modernity. He believed that private property became an essential component of the modern bourgeois society and economic relations in the modern era could not be free from errors and corruption. So, Rousseau thought that the best solution to modern inequality was to allow private property in limited amounts and regulate it through the state that represents the common will. In a perfect society imagined by Rousseau, the state would honor the right to possess private property but at the same time would retain the right to regulate and redistribute private property among its members' estates. Members of the society would not own more than they needed for subsistence and would qualify for their estates by actually working on them. Private property acquired through financial speculation or interest in this society would be rejected. Ultimately, private interests would be subordinated to the common will. Rousseau explains: "The right which an individual has to his own estate is always subordinated to the right which the community has over all; without this there would be neither stability in the social life, not real force in the exercise of Sovereignty" (cited in Peled 1038). So, instead of abolishing private property, Rousseau proposed that citizens are allowed to possess it but at the end subordinate their possessions to the general well-being of a larger society. "Since Rousseau himself was committed to private property," as Peled puts it, "and did not recommend the removal of that crucial 'natural resource' from the possession of his citizens, all he could recommend economically was a reduction, through radical self-sufficiency, of the potential for corruption inherent in the market economy" (1042).
Rousseau certainly could anticipate that objections could be made in response to his proposal. One could argue that Rousseau's model of an ideal society would hinder economic productivity and development. Rousseau responded to this by saying that economic productivity was not necessary. Without economic development, there would be no accumulation of wealth and investment, and consequently a simpler way of life would lead to basic economic equality. "It is better for the land to produce a little less and for the inhabitants to lead better-regulated life," he argued. "Everyone should make a living, and no one should grow rich; that is the fundamental principle of the prosperity of the nation; . . . since [under this system] superfluous produce is not an article of commerce, and is not retailed for money, it will be cultivated only to the extent that necessaries are needed" (cited in Peled 1039-1040). Rousseau insisted that the society could not control material and psychological forces generated by economic development. He rejected the notion that progress should be constantly pursued because, while satisfying old needs, progress would inevitably generate new needs, competition, and dependency.
Rousseau, however, could not sustain his own solution to the problem of inequality. He realized that the forces of economic development could not be stopped. Initially, he believed that his model could be applied to small societies but then understood that maintaining primitive economy was not possible anywhere. These thoughts made Rousseau pessimistic about the future of modernity. Peled explains: "Realizing that his 'principles of political right' could not be put to action in the real world, and that the small rustic community he idealized was a disappearing phenomenon, Rousseau despaired of his ability to help mankind avoid the pitfalls of modernity" (1044). So, he did not call for any radical struggle to address the problem of modernity. In contrast, Marx believed that the problem of inequality should be addressed through revolutionary struggle.
Both Rousseau and Marx agreed that modern economic system based on private property led to exploitation of the majority by the few, but they offered different solutions to address the problem. Marx saw the problems of the society primarily in economic terms whereas, for Rousseau, the primary yardstick for evaluating social forces was morality. Nevertheless, they both came to similar conclusions with regards to the role of property in the society. They differed in their solutions because Marx believed in revolutionary action. Rousseau wanted an orderly society that limits citizens' rights but provides stability and equality for all. Marx's radical solution to inequality was overthrowing the bourgeois elite and abolishing private property. Rousseau advocated limited but regulated possession of private property in a society based on primitive economic relations. He became pessimistic though and did not call for radical actions, whereas Marx shook the foundation of market economy in the 20th century.
Works Cited:
Alvarez, Andres and Jimena Hurtado-Prieto. "Jean-Jacques Rousseau and Karl Marx on the Critique of Economics. Some Insights from their Analysis of the Role of Money." Academic paper, Phare, Universite de Paris X — Nanterre. Available at http://rousseaustudies.free.fr/articleHURTADOALVAREZROUSSEAUMARX.pdf
Bozarth, David. "Rousseau Closer to Marx than to Locke." Academic paper, Sonoma State University (2004, June 15). Available at http://dbozarth.com/Poli_Sci_Notes/Rousseau_Closer_To_Marx_Than_To_Locke.htm
Brenkert, George, G. "Freedom and private Property in Marx." Philosophy & Public Affairs, 8.2 (1979): 122-147. Available at http://www.jstor.org/
Chattopadhyay, Paresh. "Marx's First Critique of Political Economy, 1844-1994." Economic and Political Weekly, 29.31 (1994, Jul. 30): 54-59. Available at http://www.jstor.org/
Engle, Eric Allen. "Social Contract and Capital: Rousseau, Marx, Revolution and the Dictatorship of the Proletariat" (2008, Sep. 15). Available at SSRN: http://ssrn.com/abstract=1268564 or http://dx.doi.org/10.2139/ssrn.1268564.
Marx, Karl. "The Communist Manifesto," in David Wootton, (ed.) Modern Political Thought: Readings from Machiavelli to Nietzsche. Indianapolis, in: Hackett Publications, 1996. Print.
Peled, Yoav. "Rousseau's Inhibited Radicalism: an Analysis of His Political Thought in Light of His Economic Ties." The American Political Science Review, 74.4 (1980): 1034-1045. Available at http://www.jstor.org/
Rotenstreich, Nathan. "Between Rousseau and Marx." Philosophy and Phenomenological Research, 9.4 (1949): 717-719. Available at http://www.jstor.org/
Rousseau, Jean-Jacques. "Discourse on the Origins and Foundations of Inequality among Men," in David Wootton, (ed.) Modern Political Thought: Readings from Machiavelli to Nietzsche. Indianapolis, in: Hackett Publications, 1996. Print.
Rousseau, Jean-Jacques. "On the Social Contract," in David Wootton, (ed.) Modern Political Thought: Readings from Machiavelli to Nietzsche. Indianapolis, in: Hackett Publications, 1996. Print.
---
Are you busy and do not have time to handle your assignment? Are you scared that your paper will not make the grade? Do you have responsibilities that may hinder you from turning in your assignment on time? Are you tired and can barely handle your assignment? Are your grades inconsistent?
Whichever your reason is, it is valid! You can get professional academic help from our service at affordable rates. We have a team of professional academic writers who can handle all your assignments.
Plagiarism free papers
Timely delivery
Any deadline
Skilled, Experienced Native English Writers
Subject-relevant academic writer
Adherence to paper instructions
Ability to tackle bulk assignments
Reasonable prices
24/7 Customer Support
Get superb grades consistently
Online Academic Help With Different Subjects
Literature
Students barely have time to read. We got you! Have your literature essay or book review written without having the hassle of reading the book. You can get your literature paper custom-written for you by our literature specialists.
Finance
Do you struggle with finance? No need to torture yourself if finance is not your cup of tea. You can order your finance paper from our academic writing service and get 100% original work from competent finance experts.
Computer science
Computer science is a tough subject. Fortunately, our computer science experts are up to the match. No need to stress and have sleepless nights. Our academic writers will tackle all your computer science assignments and deliver them on time. Let us handle all your python, java, ruby, JavaScript, php , C+ assignments!
Psychology
While psychology may be an interesting subject, you may lack sufficient time to handle your assignments. Don't despair; by using our academic writing service, you can be assured of perfect grades. Moreover, your grades will be consistent.
Engineering
Engineering is quite a demanding subject. Students face a lot of pressure and barely have enough time to do what they love to do. Our academic writing service got you covered! Our engineering specialists follow the paper instructions and ensure timely delivery of the paper.
Nursing
In the nursing course, you may have difficulties with literature reviews, annotated bibliographies, critical essays, and other assignments. Our nursing assignment writers will offer you professional nursing paper help at low prices.
Sociology
Truth be told, sociology papers can be quite exhausting. Our academic writing service relieves you of fatigue, pressure, and stress. You can relax and have peace of mind as our academic writers handle your sociology assignment.
Business
We take pride in having some of the best business writers in the industry. Our business writers have a lot of experience in the field. They are reliable, and you can be assured of a high-grade paper. They are able to handle business papers of any subject, length, deadline, and difficulty!
Statistics
We boast of having some of the most experienced statistics experts in the industry. Our statistics experts have diverse skills, expertise, and knowledge to handle any kind of assignment. They have access to all kinds of software to get your assignment done.
Law
Writing a law essay may prove to be an insurmountable obstacle, especially when you need to know the peculiarities of the legislative framework. Take advantage of our top-notch law specialists and get superb grades and 100% satisfaction.
What discipline/subjects do you deal in?
We have highlighted some of the most popular subjects we handle above. Those are just a tip of the iceberg. We deal in all academic disciplines since our writers are as diverse. They have been drawn from across all disciplines, and orders are assigned to those writers believed to be the best in the field. In a nutshell, there is no task we cannot handle; all you need to do is place your order with us. As long as your instructions are clear, just trust we shall deliver irrespective of the discipline.
Are your writers competent enough to handle my paper?
Our essay writers are graduates with bachelor's, masters, Ph.D., and doctorate degrees in various subjects. The minimum requirement to be an essay writer with our essay writing service is to have a college degree. All our academic writers have a minimum of two years of academic writing. We have a stringent recruitment process to ensure that we get only the most competent essay writers in the industry. We also ensure that the writers are handsomely compensated for their value. The majority of our writers are native English speakers. As such, the fluency of language and grammar is impeccable.
What if I don't like the paper?
There is a very low likelihood that you won't like the paper.
Reasons being:
When assigning your order, we match the paper's discipline with the writer's field/specialization. Since all our writers are graduates, we match the paper's subject with the field the writer studied. For instance, if it's a nursing paper, only a nursing graduate and writer will handle it. Furthermore, all our writers have academic writing experience and top-notch research skills.
We have a quality assurance that reviews the paper before it gets to you. As such, we ensure that you get a paper that meets the required standard and will most definitely make the grade.
In the event that you don't like your paper:
The writer will revise the paper up to your pleasing. You have unlimited revisions. You simply need to highlight what specifically you don't like about the paper, and the writer will make the amendments. The paper will be revised until you are satisfied. Revisions are free of charge
We will have a different writer write the paper from scratch.
Last resort, if the above does not work, we will refund your money.
Will the professor find out I didn't write the paper myself?
Not at all. All papers are written from scratch. There is no way your tutor or instructor will realize that you did not write the paper yourself. In fact, we recommend using our assignment help services for consistent results.
What if the paper is plagiarized?
We check all papers for plagiarism before we submit them. We use powerful plagiarism checking software such as SafeAssign, LopesWrite, and Turnitin. We also upload the plagiarism report so that you can review it. We understand that plagiarism is academic suicide. We would not take the risk of submitting plagiarized work and jeopardize your academic journey. Furthermore, we do not sell or use prewritten papers, and each paper is written from scratch.
When will I get my paper?
You determine when you get the paper by setting the deadline when placing the order. All papers are delivered within the deadline. We are well aware that we operate in a time-sensitive industry. As such, we have laid out strategies to ensure that the client receives the paper on time and they never miss the deadline. We understand that papers that are submitted late have some points deducted. We do not want you to miss any points due to late submission. We work on beating deadlines by huge margins in order to ensure that you have ample time to review the paper before you submit it.
Will anyone find out that I used your services?
We have a privacy and confidentiality policy that guides our work. We NEVER share any customer information with third parties. Noone will ever know that you used our assignment help services. It's only between you and us. We are bound by our policies to protect the customer's identity and information. All your information, such as your names, phone number, email, order information, and so on, are protected. We have robust security systems that ensure that your data is protected. Hacking our systems is close to impossible, and it has never happened.
How our Assignment  Help Service Works
You fill all the paper instructions in the order form. Make sure you include all the helpful materials so that our academic writers can deliver the perfect paper. It will also help to eliminate unnecessary revisions.
2.      Pay for the order
Proceed to pay for the paper so that it can be assigned to one of our expert academic writers. The paper subject is matched with the writer's area of specialization.
3.      Track the progress
You communicate with the writer and know about the progress of the paper. The client can ask the writer for drafts of the paper. The client can upload extra material and include additional instructions from the lecturer. Receive a paper.
4.      Download the paper
The paper is sent to your email and uploaded to your personal account. You also get a plagiarism report attached to your paper.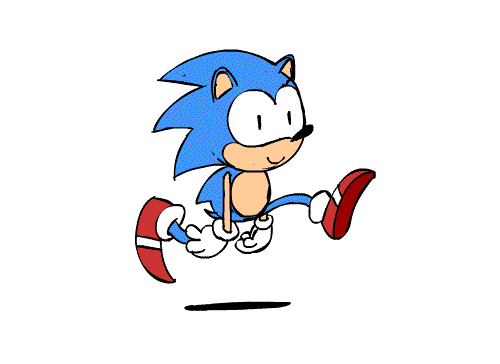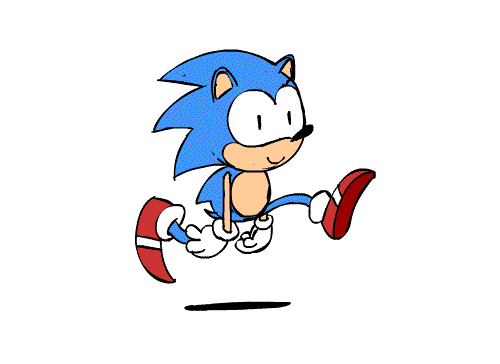 PLACE THIS ORDER OR A SIMILAR ORDER WITH US TODAY AND GET A PERFECT SCORE!!!
---