Marketing Communications Plan for 5 Star Adventure Tours
Executive Overview
The International Ecotourism Society (TIES) defines ecotourism as "Responsible travel to natural areas that conserves the environment and improves the welfare of local people" (2005, p.3). Ecotourism has become the fastest growing segment of the global tourism industry, the largest sector in the world economy. Because climate is one of the main drivers of international tourism, with the majority of tourists seeking to relax in the sun or snow, climate change is expected to have a significant impact on international tourism, and therefore on ecotourism.
This marketing communication plan details marketing plans for 5 Star Adventure Tours, www.5staradventure.com.au, consistently ranked among the top five tour operators in Australia, and an accredited Advanced Eco Tourism Operator. The marketing plan also discusses the size of the global tourist and ecotourist markets, which have been experiencing record growth during the last decade. Given the occurrence of global warming and climate change, 5 Star, which offers bushwalking and alpine high country tours in the Victoria region of Australia, is uncertain of the impact on its business.
While the growth rate of international tourism is projected to increase over the coming decades, it may slow down later in the century as demand for travel saturates. As tourism expands, emissions of carbon dioxide increase as well. With climate change, it is anticipated that preferred destinations would shift to higher latitudes and altitudes. In general, this shift favors 5 Star, given the likelihood of increased demand for their alpine high country tours. Tourists from temperate climates are projected to spend more holidays in their home countries, another shift which favors 5 Star operations. Because such tourists currently dominate the international tourism market, climate change would decrease worldwide tourism (Hamilton, Maddison and Tol, 2005).
Based on ecotourism market segments that the Australian Office of Tourism identified, 5 Star offers tour packages that focus on accommodating the ecotourist profile. 5 Star's marketing plan takes advantage of its major strength, its reputation. 5 Star marketing strategies focus on the marketing mix to achieve its sales and marketing objectives, growth in ecotourism revenues and market share. Given the optimistic outlook for the ecotourism industry, 5 Star expects to capitalize on its strengths to edge out competitors for a larger share of the regional ecotourist market.
Market Review
The following data provides information on the size of the global ecotourism market in general:
According to TIES, beginning in the 1990s, ecotourism has been growing at a rate of 20 — 34% per year.
In 2004, ecotourism/nature tourism was growing globally at a rate three times faster than the tourism industry as a whole.
Nature tourism is growing at 10 — 12 per cent in the international market.
Sustainable tourism could grow to 25% of the world's travel market within 6 years, making the value of the sector U.S.$473.6 billion per year.
According to the Victorian Competition and Efficiency Commission (VCEC), in 2007-2008 the tourism industry was estimated to account directly for 3.2%, or $8.6 billion, of the total value of goods and services produced in Victoria. Tourism also accounted for 105,000 jobs or 4% of total Victorian employment (VCEC, 2011).
Market Segment
5 Star Adventure Tours knows the importance of determining the right target audience. Their marketing efforts are shaped by studying the results of research of the ecotourism market. According to Fennell (2008), research by the Australian Office of National Tourism has identified the following three broad ecotourism market segments:
1. Impulse — This segment is characterized by nature-based day trips away from the main tourist destinations that are mainly booked locally by both domestic as well as international tourists. The activity level on these tours varies significantly.
2. Active — This segment is characterized by younger and middle-aged professionals who generally book in advance. There is a skew to domestic tourists, although there may well be potential for growth through international marketing, infrastructure, and product development.
3. Personalized — This segment is made up of essentially older or retired professionals who expect to be well looked after by the operator. This segment is skewed to international tourists who book overnight ecotours before arriving in Australia.
Profile of an Ecotourist
Based on data collected by a survey completed by HLA and ARA consulting firms of North American travel consumers, TIES constructed the following ecotourist market profile.
Age: Typically 35-54 years old, although age varied with activity along with other factors such as cost.
Gender: Surveys reported 50% female and 50% male, although clear differences by activity were found.
Education: Typically 82% were college graduates, with a shift in interest in ecotourism from those who have high levels of education to those with less education, which data indicates an expansion into mainstream markets.
Household composition: There were no major differences found between general tourists and experienced ecotourists.
Party composition: A majority (60%) of experienced ecotourism respondents stated they prefer to travel as a couple, with only 15% stating they preferred to travel with their families, and 13% preferring to travel alone.
Trip duration: The largest group of experienced ecotourists (50%) preferred trips lasting 8-14 days.
Expenditure: Experienced ecotourists were willing to spend more than general tourists, the largest group (26%) stating they were prepared to spend $1,001-$1,500 per trip.
Important elements of trip: The top thee responses of experienced ecotourists were: (1) wilderness setting, (2) wildlife viewing, (3) hiking/trekking.
Motivations for taking next trip: Experienced ecotourists top two responses were (1) enjoy scenery/nature, (2) new experiences/places.
Experienced ecotourists were defined as tourists that had been on at least one "ecotourism" oriented trip. Ecotourism was defined in this study as nature/adventure/culture oriented travel (Nabuur.com, n.d.).
Competitive Review
The World Trade organization predicts that 1.6 billion people will travel internationally by 2020. Given the significant growth potential for ecotourism, the industry will remain competitive. 5 Star Adventure Tours competes against not only direct competitors, that is, other operators offering ecotourism experiences, but also against Australian tour operators in general.
There are an estimated 600 ecotourism operators in Australia with approximately 85% of them employing fewer than 20 staff.
Product Overview
5 Star offers a variety of tour packages to appeal to a broad range of adventure travelers:
Bushwalking and camping: Exploring the alpine high country
4 WD alpine high country day tours including gourmet food and wine
Snow sports at resort destinations in North East Victoria
Luxury houseboat tours of the Murray River including gourmet meals and onboard masseuse (5Star Adventure Tours, 2011).
To date, global warming has not altered 5 Star's itineraries due to any unseasonal adverse weather, but they are actively planning ways to mitigate the effects of climate change on their operations.
SWOT Analysis
5 Star strengths that give it a competitive advantage include their accreditation as an Advanced Eco Tourism Operator, as well as its reputation as one of Victoria's top tourism operations, including winning the Alpine Shire 2007 Award in all categories. Weaknesses include vulnerability to increasing competition and reliance on domestic visitors, which account for 90% of all visitor nights in regional Victoria. With the projected increase in domestic visitors based on climate change, this current weakness actually evolves into a future competitive advantage. Opportunities include the continued growth in Victoria's market share in international tourists. Threats include economic conditions in other countries, weather and natural disasters, the strong Australian dollar, changing consumer preferences and increasing consumer choices for discretionary spending (VCEC, 2011). 5 Star does not perceive global warming and climate change to be a threat to its business in the near-term, but is concerned with such environmental issues as were identified at the Ecotourism Australia 11th National Conference in November 2003: climate change, habitat destruction, soil loss, species extinction, air, water and land pollution, and potable water availability (Worboys and DeLacy, 2003).
In addition to threats listed above, there are a number of environmental problems which could pose challenges for 5 Star in the coming years. Climate change, in particular global warming, has substantially developed because of the burning of fossil fuels and increasing concentrations of carbon dioxide, a greenhouse gas. Australia has experienced a mean temperature increase of approximately 0.7 degrees Celsius since the mid-1800s, much the same as has been observed globally. Judging by world standards, Australians contributed a high per capita level of greenhouse gas emissions, with increases by 16.9% between 1990 and 1998. Total energy use in Australia has doubled over the last 25 years (Worboys and DeLacy, 2003).
With respect to global warming, 1998 was Australia's warmest year on record, and the 1990s was its warmest decade. Globally, the effects of higher temperatures have resulted in a significant reduction in glacial mass. In Australia, snow cover in Kosciuszko National Park has reduced by 30% over a span of 45 years, with the least average snow cover recorded in the last 5 years. Higher than average sea temperatures have led to mass bleaching of coral reefs. Scientists warn that if temperatures climb 2-3 degrees Celsius above their average, corals may not recover from the effects of bleaching. It is estimated that the thermal limits currently seen on coral reefs will be exceeded annually by the years 2030 — 2050 even using the best case climate projections (Worboys and DeLacy, 2003).
For terrestrial areas, where 5 Star tours operate, the 2003 bushfires in the Australian Alps occurred in one of the most severe droughts in Australia's history, as described by the Commonwealth Bureau of Meteorology. Record high temperatures that occurred during the bushfires have been interpreted as an effect of global warming (Worboys and DeLacy, 2003). Other than taking into account additional safety planning in the event of bushfires, 5 Star anticipates no changes to its bush country tour packages.
Habitat destruction in Australia is accelerating, with the country having as much land cleared in the last 50 years as happened in the 150 years before 1945. In 1999, 400,000 hectares of land were cleared, registering the fifth worse clearing outcome for the planet that year. In 2000, some 500,000 hectares were cleared. The number of nationally endangered and vulnerable species increased between 1994 and 2001 when Australia had 1451 species and 27 communities that were listed as either endangered or vulnerable (Worboys and DeLacy, 2003). Given ecotourist preference for wildlife viewing as part of their trip activities, the impact of habitat destruction to 5 Star could potentially lead to fewer high quality or degraded tour destinations.
The availability of potable water is especially important in Australia. Intensive development of river systems in the Murray-Darling basin for irrigation and in the coastal river systems near major urban centers for potable and industrial water has resulted in water extractions exceeding sustainable yields (Worboys and DeLacy, 2003).
Goals and Objectives
Given growth projections for the tourism industry in general and for ecotourism in particular, 5 Star sales goals include expanding its ecotourism business and increasing its market share by 10% over the coming year. 5 Star marketing objectives for existing customers is to expand their adventure and luxury tours, upselling additional clients to optional packages add-ons, while adding new customers from the expanding market of overnight visitors to the Victoria region. Ecotourists represented nearly 30% of domestic travelers (TIES, 2000). Given that research indicates an increase in domestic tourism due to the effects of climate change (Hamilton et al., 2005), 5 Star believes their projected increase in revenues and market share to be realistic.
Strategies
5 Star plans to position its product based on offering exceptional levels of service, combined with packages offering unique travel destinations and activities. Given the global economy, 5 Star expects to maintain prices at 2010 levels. They believe their tour packages offer unusual value to their clientele who are looking for focused nature tourism holidays. 5 Star will maintain and expand its current distribution channels, including working with local and regional councils to promote ecotourism. 5 Star's promotion strategy includes the company website, social media marketing, customer newsletter, and direct mail brochures highlighting their unique ecotourism offerings.
Implementing and Evaluating the Marketing Plan
5 Star will use a mix of TV and radio spots, as well as local newspaper advertising after weighting their media to determine how best to reach their market for specific campaigns. The company plans to track the results of the marketing plan using media-specific tracking methods. This will allow them to determine which activities are generating sales and making money for 5 Star.
Conclusion
The effects of climate change will impact tour operators in varying degrees, including 5 Star. Lack of snow may limit their ability to offer winter experiences, while increased fire hazards may limit bush hiking and camping experiences. Impacts on wildlife, such as change in migration patterns or decrease in food supply, can limit wildlife viewing opportunities. 5 Star plans to offer additional interpretative activities to compensate for such challenges as altered wilderness setting and wildlife viewing. For operators with a diverse product line, like 5 Star, the ability to substitute activities when weather affects a tour provides them with flexibility to continue operating profitably in the face of climate change and global warming. 5 Star's diversity is their greatest asset to survive and even thrive in spite of the challenges that global warming brings to the ecotourism industry.
Works Cited
5 Star Adventure Tours. (2011). Home. [online] Available at: [Accessed 29 July 2011].
Fennell, D.A. (2008) Ecotourism. 3rd ed. New York: Routledge.
Hamilton, J.M., Maddison, D.J., & Tol, R.S.J. (2005). Effects of climate change on international tourism. Inter-Research. [online] Available at: http://www.fnu.zmaw.de/fileadmin/fnu-files/models-data/htm/climrestourism.pdf > [Accessed 1 August 2011].
Nabuur.com (n.d.). Ecotourist Market Profile. The Global Neighbor Network .[online] Available at: [Accessed 29 July 2011].
TIES. (2005). Global Ecotourism Fact Sheet. The International Ecotourism Society. [online] (Updated September 2006) Available at: < http://www.ecotourism.org/atf/cf/%7B82a87c8d-0b56-4149-8b0a-c4aaced1cd38%7D/TIES%20GLOBAL%20ECOTOURISM%20FACT%20SHEET.PDF> [Accessed 29 July 2011].
VCEC. (2011). The Victorian Tourism Industry. Victorian Competition and Efficiency Commission. [online] Available at: < http://www.vcec.vic.gov.au/CA256EAF001C7B21?open > [Accessed 29 July 2011].
Worboys, G. And DeLacy, T. (2003). Tourism and the environment: It's time! Ecotourism Australia 11th National Conference. Adelaide, South Australia. 11 November 2003.
---
Are you busy and do not have time to handle your assignment? Are you scared that your paper will not make the grade? Do you have responsibilities that may hinder you from turning in your assignment on time? Are you tired and can barely handle your assignment? Are your grades inconsistent?
Whichever your reason is, it is valid! You can get professional academic help from our service at affordable rates. We have a team of professional academic writers who can handle all your assignments.
Plagiarism free papers
Timely delivery
Any deadline
Skilled, Experienced Native English Writers
Subject-relevant academic writer
Adherence to paper instructions
Ability to tackle bulk assignments
Reasonable prices
24/7 Customer Support
Get superb grades consistently
Online Academic Help With Different Subjects
Literature
Students barely have time to read. We got you! Have your literature essay or book review written without having the hassle of reading the book. You can get your literature paper custom-written for you by our literature specialists.
Finance
Do you struggle with finance? No need to torture yourself if finance is not your cup of tea. You can order your finance paper from our academic writing service and get 100% original work from competent finance experts.
Computer science
Computer science is a tough subject. Fortunately, our computer science experts are up to the match. No need to stress and have sleepless nights. Our academic writers will tackle all your computer science assignments and deliver them on time. Let us handle all your python, java, ruby, JavaScript, php , C+ assignments!
Psychology
While psychology may be an interesting subject, you may lack sufficient time to handle your assignments. Don't despair; by using our academic writing service, you can be assured of perfect grades. Moreover, your grades will be consistent.
Engineering
Engineering is quite a demanding subject. Students face a lot of pressure and barely have enough time to do what they love to do. Our academic writing service got you covered! Our engineering specialists follow the paper instructions and ensure timely delivery of the paper.
Nursing
In the nursing course, you may have difficulties with literature reviews, annotated bibliographies, critical essays, and other assignments. Our nursing assignment writers will offer you professional nursing paper help at low prices.
Sociology
Truth be told, sociology papers can be quite exhausting. Our academic writing service relieves you of fatigue, pressure, and stress. You can relax and have peace of mind as our academic writers handle your sociology assignment.
Business
We take pride in having some of the best business writers in the industry. Our business writers have a lot of experience in the field. They are reliable, and you can be assured of a high-grade paper. They are able to handle business papers of any subject, length, deadline, and difficulty!
Statistics
We boast of having some of the most experienced statistics experts in the industry. Our statistics experts have diverse skills, expertise, and knowledge to handle any kind of assignment. They have access to all kinds of software to get your assignment done.
Law
Writing a law essay may prove to be an insurmountable obstacle, especially when you need to know the peculiarities of the legislative framework. Take advantage of our top-notch law specialists and get superb grades and 100% satisfaction.
What discipline/subjects do you deal in?
We have highlighted some of the most popular subjects we handle above. Those are just a tip of the iceberg. We deal in all academic disciplines since our writers are as diverse. They have been drawn from across all disciplines, and orders are assigned to those writers believed to be the best in the field. In a nutshell, there is no task we cannot handle; all you need to do is place your order with us. As long as your instructions are clear, just trust we shall deliver irrespective of the discipline.
Are your writers competent enough to handle my paper?
Our essay writers are graduates with bachelor's, masters, Ph.D., and doctorate degrees in various subjects. The minimum requirement to be an essay writer with our essay writing service is to have a college degree. All our academic writers have a minimum of two years of academic writing. We have a stringent recruitment process to ensure that we get only the most competent essay writers in the industry. We also ensure that the writers are handsomely compensated for their value. The majority of our writers are native English speakers. As such, the fluency of language and grammar is impeccable.
What if I don't like the paper?
There is a very low likelihood that you won't like the paper.
Reasons being:
When assigning your order, we match the paper's discipline with the writer's field/specialization. Since all our writers are graduates, we match the paper's subject with the field the writer studied. For instance, if it's a nursing paper, only a nursing graduate and writer will handle it. Furthermore, all our writers have academic writing experience and top-notch research skills.
We have a quality assurance that reviews the paper before it gets to you. As such, we ensure that you get a paper that meets the required standard and will most definitely make the grade.
In the event that you don't like your paper:
The writer will revise the paper up to your pleasing. You have unlimited revisions. You simply need to highlight what specifically you don't like about the paper, and the writer will make the amendments. The paper will be revised until you are satisfied. Revisions are free of charge
We will have a different writer write the paper from scratch.
Last resort, if the above does not work, we will refund your money.
Will the professor find out I didn't write the paper myself?
Not at all. All papers are written from scratch. There is no way your tutor or instructor will realize that you did not write the paper yourself. In fact, we recommend using our assignment help services for consistent results.
What if the paper is plagiarized?
We check all papers for plagiarism before we submit them. We use powerful plagiarism checking software such as SafeAssign, LopesWrite, and Turnitin. We also upload the plagiarism report so that you can review it. We understand that plagiarism is academic suicide. We would not take the risk of submitting plagiarized work and jeopardize your academic journey. Furthermore, we do not sell or use prewritten papers, and each paper is written from scratch.
When will I get my paper?
You determine when you get the paper by setting the deadline when placing the order. All papers are delivered within the deadline. We are well aware that we operate in a time-sensitive industry. As such, we have laid out strategies to ensure that the client receives the paper on time and they never miss the deadline. We understand that papers that are submitted late have some points deducted. We do not want you to miss any points due to late submission. We work on beating deadlines by huge margins in order to ensure that you have ample time to review the paper before you submit it.
Will anyone find out that I used your services?
We have a privacy and confidentiality policy that guides our work. We NEVER share any customer information with third parties. Noone will ever know that you used our assignment help services. It's only between you and us. We are bound by our policies to protect the customer's identity and information. All your information, such as your names, phone number, email, order information, and so on, are protected. We have robust security systems that ensure that your data is protected. Hacking our systems is close to impossible, and it has never happened.
How our Assignment  Help Service Works
You fill all the paper instructions in the order form. Make sure you include all the helpful materials so that our academic writers can deliver the perfect paper. It will also help to eliminate unnecessary revisions.
2.      Pay for the order
Proceed to pay for the paper so that it can be assigned to one of our expert academic writers. The paper subject is matched with the writer's area of specialization.
3.      Track the progress
You communicate with the writer and know about the progress of the paper. The client can ask the writer for drafts of the paper. The client can upload extra material and include additional instructions from the lecturer. Receive a paper.
4.      Download the paper
The paper is sent to your email and uploaded to your personal account. You also get a plagiarism report attached to your paper.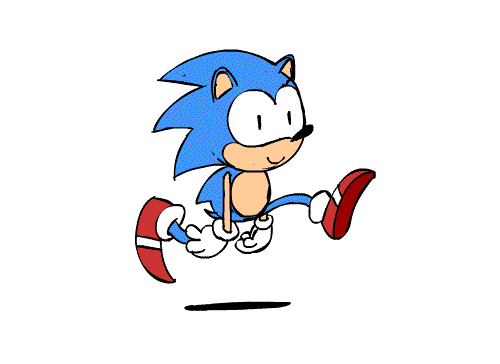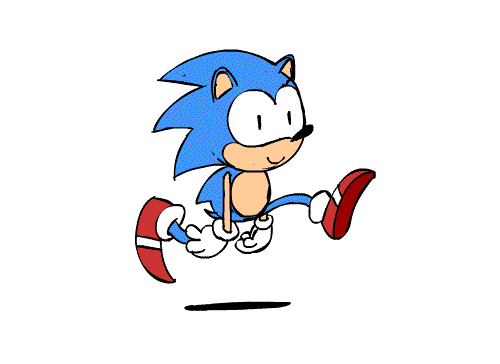 PLACE THIS ORDER OR A SIMILAR ORDER WITH US TODAY AND GET A PERFECT SCORE!!!
---