Management Analysis of JCPenney
One of America's iconic department store fixtures is J.C. Penney which has provided American consumers with a wide range of family clothing and other merchandise for more than a century. In recent years, though, JCPenney has been experiencing some difficult times as its core market continues to be eroded by competitors and an aging business model. This paper provides a review of the relevant literature to develop a description and history of the company, its recent financial performance and to identify some of the managerial decisions that were made in response to changes in its market or competitive environment by JCPenney in recent years. A summary of the research and important findings concerning these issues are presented in the conclusion.
Description and History of the Company
According to JCPenney's promotional literature, "More than a century ago, James Cash Penney founded his company on the principle of the Golden Rule: treat others the way you'd like to be treated — Fair and Square. His legacy continues to this day, as J.C. Penney Company, Inc. boldly transforms the retail experience across 1,100 stores and jcp.com to become America's favorite store" (About us, 2013, para. 1). In fact, JCPenney has been a long-time dedicated partner with American communities. In this regard, a former JCPenney Chairman, W.R. Howell (1999) emphasized that, "This philosophy was established with James Cash Penney's first store, aptly — and purposely — named The Golden Rule. The Penney Idea, established with the emporium named for its founder, was set in 1913" (p. 26). The "Golden Rule" historically followed by JCPenney is as follows:
To serve the public as nearly as we can to its complete satisfaction;
To expect for the services we render a fair remuneration, and not all the profit the traffic will bear;
To do all in our power to pack the customer's dollar full of value, quality and satisfaction;
To continue to train ourselves and our associates so that the service we give will be more and more intelligently performed;
To improve constantly the human factor in our business;
To reward men and women in our organization through participation in what the business produces; and,
To test our every policy method and act in this wise: 'Does it square with what is right and just?' (Howell, 1999, p. 26).
Today, through its subsidiary, J.C. Penney Corporation, Inc., J.C. Penney Company, Inc. (hereinafter alternatively "the company") sells a wide range of merchandise from a chain of department stores (Company profile, 2013). The company sells family apparel and footwear, accessories, beauty products, fine and fashion jewelry, and various home furnishings (Company profile, 2013). In addition, the company provides various services, such as styling salon, optical, portrait photography, and custom decorating (Company profile, 2013). As of February 2, 2013, it operated 1,104 department stores in 49 states and Puerto Rico employing about 116,000 full-time workers. The company also sells its products through its Internet Website, jcp.com. Founded in 1902, the company is headquartered in Plano, Texas (Company profile, 2013).
Financial Performance
The company has experienced some rocky periods in recent years, due in large part to its ongoing transformation to become "America's favorite store" by increasing its specialty store presence as well as other initiatives designed to overcome its sluggish financial performance. In fact, compared to the company's two major competitors, Kohl's and Macy's, JCPenney's financial performance is poor, and has even returned to its post-September 11, 2001 levels as shown in Figure 1 below.
Figure 1 J.C. Penney's historic stock performance vs. competitors: 1980 to date
Source: Yahoo! Finance (2013) at http://chart.finance.yahoo.com
Note:
M
Macy's
KSS
Kohl's
Sources of Risk or Uncertainty in JCPenney's Operations
The company's most recent annual report cautions that further losses may be experienced during the transformation initiative intended to propel JCPenney into the leading department store chain in the country. For instance, under "Total Net Sales," the company's annual report notes that, "In 2012, we completed the first year of our multi-year transformation strategy to become America's favorite store. We underwent tremendous change as we began shifting our business model from a promotional department store to a specialty department store" (Form 10-Q, 2012, p. 4). The first year of the company's transformation was described as "a difficult year" based on a decrease in comparable store sales of more than 25% in 2012; likewise, the company's online sales (which are included in the comparable store sales figures) also declined a staggering 33.0%, to $1,023 million (Form 10-Q, 2012). In addition, the company reports that, "Total net sales decreased 24.8% to $12,985 million compared with $17,260 million in 2011. The decrease in total net sales includes the impact of our exit from our catalog outlet businesses in October 2011" (Form 10-Q, 2012, p. 4).
Effect of Government Regulations on JCPenney's Domestic and International Operations
The company's operations are currently limited to the United States and Puerto Rico; however, the company's online operations have a global scope. Therefore, the company's operations in 49 states and Puerto Rico are subject to U.S. government regulations while its international operations by virtue of its online sales are subject to controlling legislation in the jurisdictions involved (Fletcher 2003).
Description of the Inputs that are Used in JCPenney's Production Function
The company's sourcing for merchandise sold in its retail stores and online sales declined a full 4.7% in 2012 from 2011, down from 36.0% to just 31.3% in 2012 (Form 10-Q, 2013).
Introduction of New Products in Existing Markets or Creation of New Markets over Time
The dismal performance of the company has been offset, at least somewhat, by the introduction of marketing campaigns and new product brands (Loeb, 2013). The company's most recent annual report notes that, "Private brands, including exclusive brands found only at JCPenney, comprised approximately 53% of total merchandise sales for 2012, compared to 55% in 2011 (Form 10-Q, 2012, p. 4). In addition, Loeb cites some positive signs in new market creation: "There are a few initiatives that could help sales from being even worse in 2013. The J.C.Penney credit card is now also a loyalty card, and that may entice some customers to shop. Strong jewelry promotions at key times (Valentine's Day, Easter, Mother's Day, etc.) may bring some response given jewelry has always been a good business for J.C. Penney" (para. 3). Likewise, Loeb reports that the company's management has committed to opening a number of new specialty shops early in 2013 and still more stores later in the year. According to Loeb, "Among the brands opening shops [are] Pantone Universe, Martha Stewart, Michael Graves, Bodum and others" (para. 3).
Have the Prices of JCPenney's Products Increased or Declined Over Time?
A sampling of the company's mall and off-mall stores for 2012 shows a decrease in sales compared to 2011 (Form 10-Q, 2012). The company's most recent annual report points out that lower prices have not driven increased sales as much as expected. According to the company's Form 10-Q, "Although we sold more items at our everyday prices at a higher average unit retail during 2012, the increase in clearance merchandise sold at a lower average unit retail and the increase in clearance merchandise sold as a percentage of total sales more than offset that benefit" (2012, p. 4).
Effect of Demand Elasticity for JCPenney's Products and Pricing Decisions
Typically, basic necessities such as family clothing show relative inelasticity of demand and these products do not sell significantly more or less with corresponding changes in prices (Elasticity of demand, 2012).
Profitability Analysis
The company's most recent annual report (March 20, 2013) indicated that JCPenney's is experiencing a challenging period in its corporate history. According to the 2013 annual report, "We underwent tremendous change as we began shifting our business model from a promotional department store to a specialty department store. 2012 was a difficult year and our sales and operating performance declined significantly" (Form 10-Q, 2013, p. 3): Other salient highlights from the annual report concerning the company's recent profitability included the following:
1. For 2012, sales were $12,985 million, a decrease of 24.8% as compared to 2011.
2. Excluding sales of $163 million for the 53rd week in 2012, total net sales decreased 25.7%.
3. Comparable store sales decreased 25.2% for 2012.
4. Net loss from continuing operations for 2012 was $985 million (or $4.49 per share), compared to a net loss from continuing operations of $152 million (or $0.70 per share), for 2011 as well as net income from continuing operations of $378 million (or $1.59 per share) for 2010.
5. For 2012, gross margin as a percentage of sales was 31.3% compared to 36.0% in 2011 (Form 10-Q, 2013, p. 3).
The diminished gross margin as a percentage of sales was attributed by the company to elevated clearance merchandise sales levels and other markdowns that were taken during 2012, an initiative that was intended to clear discontinued inventory in preparation for new product and brands being introduced as part of the company's transformation to become "America's favorite store" (Form 10-Q, 2013, p. 3). Moreover, the company has reported a significant decrease in sales well into 2013, and many analysts expect things to get worse for the company before they get any better — if they ever do (Loeb, 2013). According to Loeb, "In all my years, I have never seen a loss of momentum of these proportions. It is clear to me J.C.Penney lost its core customer during the transformation" (2013, para. 1). Even seemingly mundane things are being allowed to slip at many of the company's stores as a result of recent layoffs to save money, with dirty restrooms, broken elevators and shoddy management being reported (Loeb, 2013).
Notwithstanding the efforts by the company to turn this situation around, Loeb projects another 22% decline in the company's sales the first quarter of this fiscal year which ended in April. According to Loeb, "The company has a difficult comparison with last year when there were many clearance sale events as goods bought under the previous management were sold off. This year, however, there is less intensity of merchandise and fewer bargains" (2013, para. 2). With respect to the short-term outlook for the company, Loeb cautions that, "1Q will probably be the worst quarter of 2013. While the drop in sales may slow, I do not see a bottoming yet" (2013, para. 3).
Description of the Competitive Environment in which JCPenney's Operates
As indicated above, the company is losing ground to competitors such as Macy's and Kohl's, but it has managed to do some things right. For instance, to its credit, the company has managed to leverage its Web presence into an integrated marketing network where some of its competitors have failed. For instance, Turner (2004) suggests that other department store chains such as Kmart delivered a different brand image on their Web sites compared to their other marketing initiatives, a strategy that left consumers confused and uncertain about Kmart's products and services. According to Turner, "Companies that tried a different presence on and offline made a huge mistake. JCPenney's approach made more sense and Kmart could have and should have mimicked what JCPenney did, which was using its web site to be another customer touchpoint, but integrating it with the rest of its operations" (p. 136).
Indeed, with more than 1,100 department stores in 49 states and Puerto Rico, the near ubiquity of the company makes its Web site even more effective by allowing customers to shop online, make their purchases and then physically visit a store, where they are likely to engage in further shopping. As Turner points out, "The JCPenney Web site had the same merchandise, which could be shipped home or picked up at the store, giving customers another reason to come in and do some more shopping. Not only does an in-store pickup save shipping costs, he says, but you get them in the store again" (p. 136).
Despite the complete integration of the corporate Web site with its network of brick-and-mortar stores, the company is still in a downward spiral — and it recently cost JCPenney's new CEO, Ron Johnson, his job. According to Tuttle (2013), "In early 2012, Johnson announced a major overhaul of the way JC Penney does business, with a new 'fair and square' everyday low pricing scheme to replace the 'fake prices' used commonly in the past" (para. 2). Despite the apparent viability of this new corporate strategy, customers are not always looking for everyday low prices and want special deals and values. In this regard, Tuttle emphasizes that, "Shoppers aren't purely logical creatures. They're often drawn to stores not by the promise of fair pricing, but by the lure of hunting for deals via coupons and price markdowns" (2013, para. 2). This strategy was the straw that broke this CEO's back and his recent termination has not spelled the end of the company's competitive woes. On a positive final note, though, the company is a longtime sponsor of the National Girls and Women in Sports Day in the United States (Verner, 2009).
Conclusion
The research showed that JCPenney was founded in 1902 and is headquartered in Plano, Texas. The research also showed that as of the beginning of 2013, the company operated more than 1,100 department stores in 49 states and Puerto Rico and employs around 116,000 full-time workers. In addition, the company sells its products through its Internet Website, jcp.com. Despite more than a century of marketing experience in the United States market, the research was also consistent in showing that JCPenney has lost its way and continues to fumble for solutions to its myriad problems. In the final analysis, the attempted transformation of the company into "America's favorite store" may well end up transforming the company right out of business.
References
About us. (2013). JC Penney. Retrieved from http://www.jcpenney.net/About-Us.aspx.
Company profile. (2013). Yahoo! Finance. Retrieved from http://finance.yahoo.com/q/pr?s=
JCP+Profile.
Elasticity of demand. (2012). BusinessDictionary.com. Retrieved from http://www.
businessdictionary.com/definition/elasticity-of-demand.html.
Fletcher, I.F. (2003). Insolvency in private international Law: National and international approaches. Oxford: Oxford University Press.
Form 10-Q for J.C. Penney Co., Inc. (2013, March 20). Yahoo! Finance. Retrieved from http://biz.yahoo.com/e/130320/jcp10-k.html.
Howell, W.R. (1999). Penney's Golden Rule. The Exceptional Parent, 26(9), 26.
Loeb, W. (2013, February 28). J.C.Penney's comeback is a farce so far, and it could get worse.
Forbes. Retrieved from http://www.forbes.com/sites/walterloeb/2013/02/28/its-official-j-
c-penney-had-a-terrible-2012-more-bad-news-coming/.
Turner, M.L. (2003). Kmart's ten deadly sins: How incompetence tainted an American icon.
Hoboken, NJ: Wiley.
Tuttle, B. (2013, April 9). The 5 big mistakes that led to Ron Johnson's ouster at JC Penney.
Time Business. Retrieved from http://business.time.com/2013/04/09/the-5-big-mistakes-that-led-to-ron-johnsons-ouster-at-jc-penney/#ixzz2Tln4dJat.
Verner, M.E. (2009, September). Seeking women donors for National Girls and Women in Sports Day. JOPERD — The Journal of Physical Education, Recreation & Dance, 69(7),
---
Are you busy and do not have time to handle your assignment? Are you scared that your paper will not make the grade? Do you have responsibilities that may hinder you from turning in your assignment on time? Are you tired and can barely handle your assignment? Are your grades inconsistent?
Whichever your reason is, it is valid! You can get professional academic help from our service at affordable rates. We have a team of professional academic writers who can handle all your assignments.
Plagiarism free papers
Timely delivery
Any deadline
Skilled, Experienced Native English Writers
Subject-relevant academic writer
Adherence to paper instructions
Ability to tackle bulk assignments
Reasonable prices
24/7 Customer Support
Get superb grades consistently
Online Academic Help With Different Subjects
Literature
Students barely have time to read. We got you! Have your literature essay or book review written without having the hassle of reading the book. You can get your literature paper custom-written for you by our literature specialists.
Finance
Do you struggle with finance? No need to torture yourself if finance is not your cup of tea. You can order your finance paper from our academic writing service and get 100% original work from competent finance experts.
Computer science
Computer science is a tough subject. Fortunately, our computer science experts are up to the match. No need to stress and have sleepless nights. Our academic writers will tackle all your computer science assignments and deliver them on time. Let us handle all your python, java, ruby, JavaScript, php , C+ assignments!
Psychology
While psychology may be an interesting subject, you may lack sufficient time to handle your assignments. Don't despair; by using our academic writing service, you can be assured of perfect grades. Moreover, your grades will be consistent.
Engineering
Engineering is quite a demanding subject. Students face a lot of pressure and barely have enough time to do what they love to do. Our academic writing service got you covered! Our engineering specialists follow the paper instructions and ensure timely delivery of the paper.
Nursing
In the nursing course, you may have difficulties with literature reviews, annotated bibliographies, critical essays, and other assignments. Our nursing assignment writers will offer you professional nursing paper help at low prices.
Sociology
Truth be told, sociology papers can be quite exhausting. Our academic writing service relieves you of fatigue, pressure, and stress. You can relax and have peace of mind as our academic writers handle your sociology assignment.
Business
We take pride in having some of the best business writers in the industry. Our business writers have a lot of experience in the field. They are reliable, and you can be assured of a high-grade paper. They are able to handle business papers of any subject, length, deadline, and difficulty!
Statistics
We boast of having some of the most experienced statistics experts in the industry. Our statistics experts have diverse skills, expertise, and knowledge to handle any kind of assignment. They have access to all kinds of software to get your assignment done.
Law
Writing a law essay may prove to be an insurmountable obstacle, especially when you need to know the peculiarities of the legislative framework. Take advantage of our top-notch law specialists and get superb grades and 100% satisfaction.
What discipline/subjects do you deal in?
We have highlighted some of the most popular subjects we handle above. Those are just a tip of the iceberg. We deal in all academic disciplines since our writers are as diverse. They have been drawn from across all disciplines, and orders are assigned to those writers believed to be the best in the field. In a nutshell, there is no task we cannot handle; all you need to do is place your order with us. As long as your instructions are clear, just trust we shall deliver irrespective of the discipline.
Are your writers competent enough to handle my paper?
Our essay writers are graduates with bachelor's, masters, Ph.D., and doctorate degrees in various subjects. The minimum requirement to be an essay writer with our essay writing service is to have a college degree. All our academic writers have a minimum of two years of academic writing. We have a stringent recruitment process to ensure that we get only the most competent essay writers in the industry. We also ensure that the writers are handsomely compensated for their value. The majority of our writers are native English speakers. As such, the fluency of language and grammar is impeccable.
What if I don't like the paper?
There is a very low likelihood that you won't like the paper.
Reasons being:
When assigning your order, we match the paper's discipline with the writer's field/specialization. Since all our writers are graduates, we match the paper's subject with the field the writer studied. For instance, if it's a nursing paper, only a nursing graduate and writer will handle it. Furthermore, all our writers have academic writing experience and top-notch research skills.
We have a quality assurance that reviews the paper before it gets to you. As such, we ensure that you get a paper that meets the required standard and will most definitely make the grade.
In the event that you don't like your paper:
The writer will revise the paper up to your pleasing. You have unlimited revisions. You simply need to highlight what specifically you don't like about the paper, and the writer will make the amendments. The paper will be revised until you are satisfied. Revisions are free of charge
We will have a different writer write the paper from scratch.
Last resort, if the above does not work, we will refund your money.
Will the professor find out I didn't write the paper myself?
Not at all. All papers are written from scratch. There is no way your tutor or instructor will realize that you did not write the paper yourself. In fact, we recommend using our assignment help services for consistent results.
What if the paper is plagiarized?
We check all papers for plagiarism before we submit them. We use powerful plagiarism checking software such as SafeAssign, LopesWrite, and Turnitin. We also upload the plagiarism report so that you can review it. We understand that plagiarism is academic suicide. We would not take the risk of submitting plagiarized work and jeopardize your academic journey. Furthermore, we do not sell or use prewritten papers, and each paper is written from scratch.
When will I get my paper?
You determine when you get the paper by setting the deadline when placing the order. All papers are delivered within the deadline. We are well aware that we operate in a time-sensitive industry. As such, we have laid out strategies to ensure that the client receives the paper on time and they never miss the deadline. We understand that papers that are submitted late have some points deducted. We do not want you to miss any points due to late submission. We work on beating deadlines by huge margins in order to ensure that you have ample time to review the paper before you submit it.
Will anyone find out that I used your services?
We have a privacy and confidentiality policy that guides our work. We NEVER share any customer information with third parties. Noone will ever know that you used our assignment help services. It's only between you and us. We are bound by our policies to protect the customer's identity and information. All your information, such as your names, phone number, email, order information, and so on, are protected. We have robust security systems that ensure that your data is protected. Hacking our systems is close to impossible, and it has never happened.
How our Assignment  Help Service Works
You fill all the paper instructions in the order form. Make sure you include all the helpful materials so that our academic writers can deliver the perfect paper. It will also help to eliminate unnecessary revisions.
2.      Pay for the order
Proceed to pay for the paper so that it can be assigned to one of our expert academic writers. The paper subject is matched with the writer's area of specialization.
3.      Track the progress
You communicate with the writer and know about the progress of the paper. The client can ask the writer for drafts of the paper. The client can upload extra material and include additional instructions from the lecturer. Receive a paper.
4.      Download the paper
The paper is sent to your email and uploaded to your personal account. You also get a plagiarism report attached to your paper.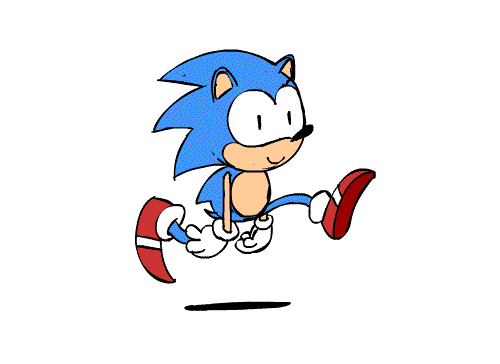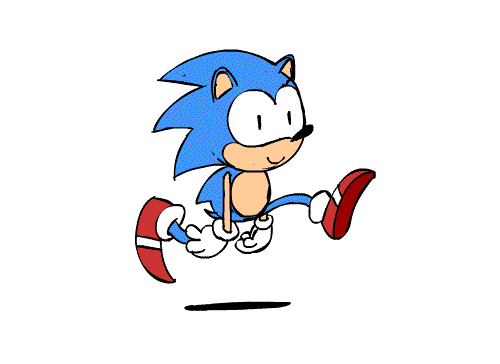 PLACE THIS ORDER OR A SIMILAR ORDER WITH US TODAY AND GET A PERFECT SCORE!!!
---