MSW student
Definition of Middle Adulthood
When people are in their middle adulthood that means they are in the middle part of their lives. These include the people from the ages of 40 to 64, however a lot of researchers also use an age much lower to that i.e. 30. Some other studies do not measure the middle adulthood from the age that they reach, but from the tasks and opportunities that they have achieved. Looking overall into the middle adulthood, the people in that age have settled down, have a family, are under responsibilities of their children, and other people in the community; their career as well is settled down and they are having a comfortable family life. After the definition of middle adulthood is made clear, the researchers state that it is important that the society creates some roles for these people that they have to fulfill in the society. Different religions and cultures define this phase of life in different scenarios. The Hindu culture does not define the middle adulthood as a separate phase of life as compared to the United States but as a phase of maturity that a person reaches. The roles of the people in the family changes when they come of a certain age. Similarly the females take the role of senior wives while the men take the role of the head and make different decisions on behalf of his family. Moreover, the middle adulthood In Japan is related with creativity and power. All their life the people grab opportunities and groom themselves with it, so when they come of age, they enjoy all the power, growth and activities.
As seen in different cultures the changing ideas about middle adulthood, it can be said that the concepts are truly restricted between cultures and not a universal thought. Different people have different expectations from that phase of life and they have different roles to play as seen in their own cultures (Hutchison, 2011).
Life-Span Theory and the Gain-Loss Balance
The lifespan theory states that development is a part of human life and is an ongoing process between the environment and the person. Different researchers state that the lifespan theory deals with the middle life of an adult and how he balances his losses and his gains. As discussed about the middle adulthood perspective which is solely cultural, the lifespan theory also talks about the same thing which is the idea of it being cultural and not universal. For example, a person Viktor who is a middle adult, associates himself with politics and power while his young age has been spent in adopting different opportunities, so he has lost his young time in all these opportunities. In a state of depression because of hiss losses, through professional counseling, Viktor is instead gaining in economical security, and doing good for his country which is the only thing that comforts him to not think over the losses. On the other hand, another person weighs her gains on the proof of her successful marriage, but she is more focused on her loses because her mother is ill or she might have gone through a bad experience early in life (Hutchison, 2011).
Jung's and Levinson's Theory of Finding Balance
The researchers Levinson and Jung believe that the phase of middle adulthood is when the people are looking to balance their lives and look for the things in their lives that they have lost in the journey of reaching the current phase. They state that in looking to fulfill their responsibilities, the person grab every opportunity to settle down, in the meanwhile losing all their creativity. They tend to become extroverts because they have to talk and meet with a lot of people who will help them to settle down and ease their ways in fulfilling their responsibilities. However all this makes the person lose the introvert time that every person needs in his life and the researchers suggest that it is in that phase of life that the middle adulthood finds time for themselves (Hutchison, 2011).
Objectives of the Life Span Psychology Theory
The life span theory has some objectives which includes: (1) to provide a proper account of the development sequence and structure during the span of life; (2) to recognize the inter-connections between the later and earlier development processes and events; (3) to outline the environmental, social, psychological and biological mechanisms and factors that are the base of development; (4) the explain the environmental and biological constraints and opportunities that make the develops the life span of the person (Baltes, Lindenberger, & Staudinger, n.d.).
Biological Changes and Physical And Mental Health in Middle Adulthood
Some changes have come to be seen in the people enjoying a healthy life aged between 40 to 65, but in the middle adulthood phase, the mental and physical decline begins to take place. Along with changes in the system of the body, biological changes also begin to take place. These changes occur when there is an interaction of biological changes with cultural, spiritual and psychological changes. The physical changes, however, start becoming visible when a person reaches the age of fifty. Such changes include the mobility and appearance changes. The timing of these changes might differ but every person at a particular age does go through these changes which include menopause for females and presbyopia for men (Hutchison, 2011).
The most prominent changes that a man in middle adulthood goes through is the physical appearance. Wrinkles begin to form and the firmness of the skin is lost. When the sunlight is shed on the person, his or her aging spots start to appear. The hair also loses their thickness and starts to change color for some people. The hair may also appear in different places of the body where it is not required and the eyesight might also lose its sharpness. Other than that, the people in middle adulthood also start gaining weight and losing height. When a person enters the age of 40, he or she loses half inch every ten years and gain weight. These changes in the physical appearance however can be covered for a short period of time by using different products. A lot of people also take help of plastic surgeries but they are harmful in the future age. Regular exercise however can keep the body fit and minimize the changes (Hutchison, 2011).
Other than the physical changes, the body also begins to lose mobility. The muscles begin to lose their mass and a lot of people in this age start to feel pain in their joints. The legs, back and the knees are the worst to suffer if the person does not continue to do regular exercise. The density of the body reaches its maximum limit when the person reaches the adulthood as a result of which the bones lose their elasticity. The loss of bone occurs quickly due to smoking, drinking and not exercising regularly, so aerobics are a great help to overcome this problem of age. Along with the physical changes, the sexual changes also take place which include menopause for women. The women in this category experience more change in their body than the males which is why they have been a great source of study for the researchers (Hutchison, 2011).
Intellectual Changes
This is one of the major categories where a person balances his losses and gains in a vigorous manner. He has to take a lot of medicines in order to keep himself mentally fit, despite the fact that the people in this age are at the height of their career and managing different work and family responsibilities. The researchers done in this area states that a person in the middle adulthood phase has a stable intellectual life as the evidences suggest. This stability however depends upon the factors of environmental and biological changes. Other researchers state that a person experience decline in his intellectuality during this period which includes the factors of high cholesterol, obesity, blood pressure etc. The factors that protect against these problems are the social factors which help in keeping the cognitive skills intact and engage the brain in different activities. The people in adulthood are at the peak of verbal memory, vocabulary, reasoning and orientation however the speed of thinking up things is declined. Based on the mental abilities, the men reach their peak earlier than women which is by the age of 50s and 60s respectively (Hutchison, 2011).
The researchers are still working on the loss and gain part of the middle adulthood, but so far their studies suggest that at this phase of life, the person finds it easy to take proper judgments regarding different life situations. The most common memory loss at this age is remembering names. The person at this phase of life states different names when calling a person before calling him or her with their right name. The scholars also state that the brain at this age does not delete the unnecessary information which often leads the person to day dream a lot. Proper solution for this problem has not been found out so far but educating yourself over different matters on a regular basis and exercising regularly helps a lot intellectually (Hutchison, 2011).
Personality Changes
Different theories suggest different opinions on the change of personality at this stage of life. Some scholars say that the personality is the most stable when a person reaches middle adulthood while some other scholars say that this is not possible. Some studies state that the factors in the personality are rooted from an early age and stay the same when the person is growing, however they might become more fixed in the person. Some recent researches state the five traits that a person has in him which include; Openness to different experiences, Agreeableness, Conscientiousness, Extroversion and Neuroticism. It is also proposed that when a person is exposed to different sets of environments in his life, the traits can be exposed which might also bring forward some new traits that a person has that might not have been prominent before. George Valliant, Erik Erikson and Carl Jung have proposed a different perspective in the personality changes and state that a person continues to change throughout his life. They also state that there is no fixture of any personality at a particular age of the person; however, a person only learns how to cope with different situations with experience (Hutchison, 2011).
Spirituality Changes
Spirituality is often mixed up with religion and a lot of work has been down to distinguish both these terms. The actual meaning of spirituality is a person looking to find meaning and morality in life; be it with another person or their priorities. As a person enters middle adulthood, meaning for different things become important for him for when he looks back in life, and think about the gains and losses, he might consider their importance in his life. Spirituality is often mixed with religion, and as the person ages, he gives a deep thought to what ideology he is following and how it has benefited him in life. He either changes his course in the middle of his life or gets more dedicated to his believes in morality. Abraham Moslows view of spirituality suggests that a person in the middle adulthood realizes the importance of life and gets more motivated by unity, truth and goodness. This makes them lose their egos and go beyond it to create a new identity for themselves or make their current identity more strong. The person in the middle adulthood is at the peak of their career and has to fulfill a lot of responsibilities and their spirituality also increases which makes them want to be more strong and perform actions with more dedication (Hutchison, Dimensions of Human Behavior: Person and Environment, 2008).
Part II
1.
How do you react to the gains and losses in your life?
2.
Does the thought of losing things in young age have an effect in your current middle adulthood age?
3.
How do the physical changes on your body affect you mentally and psychologically?
4.
Do you go through different processes of covering those changes?
5.
Do you value the gains of your life over your losses?
6.
Do you think that giving importance to the gains in your life over losses helps you to have a more stable middle adulthood?
7.
How spiritually strong have you gotten with age?
8.
Does spirituality makes a larger part in your life now than before?
9.
Do physical and intellectual changes make a difference for you in the current stage of your life?
10.
Do the biological, spiritual, physical and personality changes in the current phase of life clash with the stability of work and family life?
Part III
An interview was conducted with three different people ranging from the age of 40 to 60 years. The questions asked them were linked with how they balanced their losses and gains in their life and how they affect the different changes they have to go through in middle adulthood.
Part IV
Respondent 1: Bill Watchman
Age: 46
Race: White
Gender Identity: Male
Ethnicity: Caucasian
SES Level: University graduate in Business Management. Currently working as General Manager in Tools factory
Sexual Orientation: Mono-sexual
Marital Status: Married
Family Composition: wife, two sons, one daughter
Respondent 2: Julie Harold
Age: 52
Race: White
Gender Identity: Female
Ethnicity: Caucasian
SES Level: University graduate in Linguistics. Currently working as teacher in primary school
Sexual Orientation: Mono-sexual
Marital Status: Married
Family Composition: husband and two daughters
Respondent 3: Peter Moore
Age: 60
Race: White
Gender Identity: Male
Ethnicity: Caucasian
SES Level: College graduate. Retired army Major
Sexual Orientation: Mono-sexual
Marital Status: Widowed
Family Composition: Three sons, two daughters
Part V
Summary of the Interviews
Respondent 1: Bill Watchman
While interviewing Mr. Watchman, I could see that with a successful married life, he was more focused on the current stage of his life than mourn over what he lost in his previous phases of lives. A lot of the answers that he gave clearly showed that the he did not feel any kind of remorse over the things that he lost because he gained a lot more. He was at the peak of his career with a stable family life and his children gaining good education. Overall, the interview went quite well and the results came to show that the changes in life are and ongoing process and a person does not have to create hype about them and ruin the future.
Respondent 2: Julie Harold
Mrs. Harold currently teaches at primary school and is doing her best to create a good future for the kids that she teaches. The answers that she gave in the interview clearly showed that she was more focused on grooming her children and the children that she teaches at school. In one of her answer, she stated that people go through changes their entire life, but that does not mean that one stays in one situation for a long time, but instead learn from it and prepare for other opportunities that are going to come their way. Her stability in life despite the changes was more important for her than the losses in her life.
Respondent 3: Peter Moore
Peter Moore has gone through a lot of harsh experiences in life. Being deployed in the army, he had to fight the wars at an early age which gave him an opportunity to lead an active and alert life. He said in the interview that the physical changes in his life made it difficult for him to cope with them because he had led an active life. However, the time that he lost with his family due to the deployment still makes him think about the past and the time that he had lost with them. Currently, he wishes to dedicate his time to his children and grandchildren and make it up for the time lost with his wife and children.
The interview with these people made me understand one important thing that changes are a part of one's life and a person should not let himself stay in that time but instead prepare for other opportunities. The time lost will not come back so preparation for the future is more important and one should overcome the changes in his life by utilizing them with the situations he goes through.
Bibliography
Baltes, P., Lindenberger, U., & Staudinger, U. (n.d.). Life Span Theory in Developmental Psychology. 569-664. Retrieved from: http://library.mpib-berlin.mpg.de/ft/pb/PB_Life_2006.pdf
Hutchison, E. (2008). Dimensions of Human Behaviour: Person and Environment. New York: SAGE.
Hutchison, E. (2011). Dimensions of Human Behaviour: the changing life course. New Delhi: SAGE.
---
Are you busy and do not have time to handle your assignment? Are you scared that your paper will not make the grade? Do you have responsibilities that may hinder you from turning in your assignment on time? Are you tired and can barely handle your assignment? Are your grades inconsistent?
Whichever your reason is, it is valid! You can get professional academic help from our service at affordable rates. We have a team of professional academic writers who can handle all your assignments.
Plagiarism free papers
Timely delivery
Any deadline
Skilled, Experienced Native English Writers
Subject-relevant academic writer
Adherence to paper instructions
Ability to tackle bulk assignments
Reasonable prices
24/7 Customer Support
Get superb grades consistently
Online Academic Help With Different Subjects
Literature
Students barely have time to read. We got you! Have your literature essay or book review written without having the hassle of reading the book. You can get your literature paper custom-written for you by our literature specialists.
Finance
Do you struggle with finance? No need to torture yourself if finance is not your cup of tea. You can order your finance paper from our academic writing service and get 100% original work from competent finance experts.
Computer science
Computer science is a tough subject. Fortunately, our computer science experts are up to the match. No need to stress and have sleepless nights. Our academic writers will tackle all your computer science assignments and deliver them on time. Let us handle all your python, java, ruby, JavaScript, php , C+ assignments!
Psychology
While psychology may be an interesting subject, you may lack sufficient time to handle your assignments. Don't despair; by using our academic writing service, you can be assured of perfect grades. Moreover, your grades will be consistent.
Engineering
Engineering is quite a demanding subject. Students face a lot of pressure and barely have enough time to do what they love to do. Our academic writing service got you covered! Our engineering specialists follow the paper instructions and ensure timely delivery of the paper.
Nursing
In the nursing course, you may have difficulties with literature reviews, annotated bibliographies, critical essays, and other assignments. Our nursing assignment writers will offer you professional nursing paper help at low prices.
Sociology
Truth be told, sociology papers can be quite exhausting. Our academic writing service relieves you of fatigue, pressure, and stress. You can relax and have peace of mind as our academic writers handle your sociology assignment.
Business
We take pride in having some of the best business writers in the industry. Our business writers have a lot of experience in the field. They are reliable, and you can be assured of a high-grade paper. They are able to handle business papers of any subject, length, deadline, and difficulty!
Statistics
We boast of having some of the most experienced statistics experts in the industry. Our statistics experts have diverse skills, expertise, and knowledge to handle any kind of assignment. They have access to all kinds of software to get your assignment done.
Law
Writing a law essay may prove to be an insurmountable obstacle, especially when you need to know the peculiarities of the legislative framework. Take advantage of our top-notch law specialists and get superb grades and 100% satisfaction.
What discipline/subjects do you deal in?
We have highlighted some of the most popular subjects we handle above. Those are just a tip of the iceberg. We deal in all academic disciplines since our writers are as diverse. They have been drawn from across all disciplines, and orders are assigned to those writers believed to be the best in the field. In a nutshell, there is no task we cannot handle; all you need to do is place your order with us. As long as your instructions are clear, just trust we shall deliver irrespective of the discipline.
Are your writers competent enough to handle my paper?
Our essay writers are graduates with bachelor's, masters, Ph.D., and doctorate degrees in various subjects. The minimum requirement to be an essay writer with our essay writing service is to have a college degree. All our academic writers have a minimum of two years of academic writing. We have a stringent recruitment process to ensure that we get only the most competent essay writers in the industry. We also ensure that the writers are handsomely compensated for their value. The majority of our writers are native English speakers. As such, the fluency of language and grammar is impeccable.
What if I don't like the paper?
There is a very low likelihood that you won't like the paper.
Reasons being:
When assigning your order, we match the paper's discipline with the writer's field/specialization. Since all our writers are graduates, we match the paper's subject with the field the writer studied. For instance, if it's a nursing paper, only a nursing graduate and writer will handle it. Furthermore, all our writers have academic writing experience and top-notch research skills.
We have a quality assurance that reviews the paper before it gets to you. As such, we ensure that you get a paper that meets the required standard and will most definitely make the grade.
In the event that you don't like your paper:
The writer will revise the paper up to your pleasing. You have unlimited revisions. You simply need to highlight what specifically you don't like about the paper, and the writer will make the amendments. The paper will be revised until you are satisfied. Revisions are free of charge
We will have a different writer write the paper from scratch.
Last resort, if the above does not work, we will refund your money.
Will the professor find out I didn't write the paper myself?
Not at all. All papers are written from scratch. There is no way your tutor or instructor will realize that you did not write the paper yourself. In fact, we recommend using our assignment help services for consistent results.
What if the paper is plagiarized?
We check all papers for plagiarism before we submit them. We use powerful plagiarism checking software such as SafeAssign, LopesWrite, and Turnitin. We also upload the plagiarism report so that you can review it. We understand that plagiarism is academic suicide. We would not take the risk of submitting plagiarized work and jeopardize your academic journey. Furthermore, we do not sell or use prewritten papers, and each paper is written from scratch.
When will I get my paper?
You determine when you get the paper by setting the deadline when placing the order. All papers are delivered within the deadline. We are well aware that we operate in a time-sensitive industry. As such, we have laid out strategies to ensure that the client receives the paper on time and they never miss the deadline. We understand that papers that are submitted late have some points deducted. We do not want you to miss any points due to late submission. We work on beating deadlines by huge margins in order to ensure that you have ample time to review the paper before you submit it.
Will anyone find out that I used your services?
We have a privacy and confidentiality policy that guides our work. We NEVER share any customer information with third parties. Noone will ever know that you used our assignment help services. It's only between you and us. We are bound by our policies to protect the customer's identity and information. All your information, such as your names, phone number, email, order information, and so on, are protected. We have robust security systems that ensure that your data is protected. Hacking our systems is close to impossible, and it has never happened.
How our Assignment  Help Service Works
You fill all the paper instructions in the order form. Make sure you include all the helpful materials so that our academic writers can deliver the perfect paper. It will also help to eliminate unnecessary revisions.
2.      Pay for the order
Proceed to pay for the paper so that it can be assigned to one of our expert academic writers. The paper subject is matched with the writer's area of specialization.
3.      Track the progress
You communicate with the writer and know about the progress of the paper. The client can ask the writer for drafts of the paper. The client can upload extra material and include additional instructions from the lecturer. Receive a paper.
4.      Download the paper
The paper is sent to your email and uploaded to your personal account. You also get a plagiarism report attached to your paper.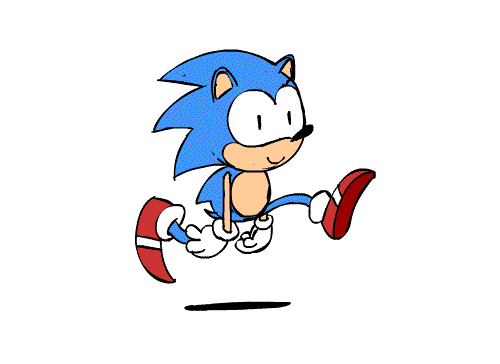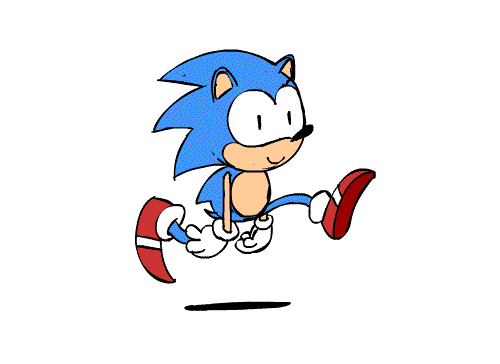 PLACE THIS ORDER OR A SIMILAR ORDER WITH US TODAY AND GET A PERFECT SCORE!!!
---