LGBTQ Adolescent Risk of Suicide Behaviors and Suicide
Abstract
Evidence supports that Lesbian, Gay, Bisexual, Transgender, Questioning (LGBTQ) adolescents are represented in higher percentage of the population who experience suicide behaviors and suicide. LGBTQ experience heighten stressors than their heterosexual counterparts due to their Sexual Orientation Gender Identity (SOGI). LGBTQ adolescents experience rejection from their parents, peers, and prejudices which often leads to placement in foster care, juvenile detention center or living on the streets (n.d.). This research paper will look at the prevalence of suicide behaviors and suicide among this population and address strategies to minimize the risk and promote healthy well-being. LGBTQ term is being utilize in this research paper to refer to this population: however, acknowledging that there are subgroups within who are represented by different terminology.
Lesbian, Gay, Bisexual, Transsexual (LGBTQ) adolescents experience many challenges in communities throughout this country. Research on adolescents over the past 20 years show that sexual orientation, who a person is emotionally connected or attracted develops early. The research also shows that both gay and straight children have their first crush to another person at around age 10. The average age that parents learned of their youths SOGI (Sexual Orientation Gender Identity) status is 13.4. (Family Acceptance Project). The coming out overlaps with the developmental facets of early adolescence face when is characterized by moodiness and exploration of identity. Adolescents are coming out in greater numbers than in past years: however, they still face stigma and prejudice, report higher levels of social stressors that result in higher rates of mood, anxiety, and substance abuse disorders. (Meyers 2008). Researchers have referred the idea of gay related stress or minority stress as stressors that are unique to LGBTQ. (Meyer 1195, 2003). Studies have found that these stresses can lead to psychological distress which is heightening due to lack of protective factors such as peer support, family support or concrete physical support. (Suicide Prevention Resource Center, 2008, DAugelli, 2002, Heck, Flentje, and Cochran, 2011). LGBTQ adolescents report history of placement in foster care, incarceration or homelessness because of discords related to their SOGI; these dynamics intensify the risk of mental health problems such as depression and suicidal behaviors.
The National Institute of Mental Health (NIH) denotes suicide as a major health concern, suicide is among the leading cause of death in the United States (n.d.). Suicide is the third leading cause of death for the age group of 15 to 24 years old (n.d.). The National Comorbidity Survey of people 15 through 54 years of age show a lifetime suicide attempt of 4.6 percent that is, nearly one in twenty people reported having attempted suicide at some point in their lives. (Kessler, Borges & Walters, 1999). The rates for suicide among subgroups of the population for example LGBTQ adolescents are higher than their heterosexual peers. LGBTQ adolescents experience more suicidal behavior than other adolescents, suicidal behavior is defined as suicidal ideation, suicide attempts, and completed suicides. High school students identifying as either LGBT or not sure of their sexual orientation were 3.4 times as likely to have attempted suicide within the last 12 months as their heterosexual peers (Canadian Psychiatric Association n.d.). D Russell and Joyner (2011) discovered that the risk of attempting suicide was twice as high among LGBTQ adolescents as among heterosexual adolescents. Suicidal ideationis defined as thoughts of suicide to a comprehensive plan to commit suicide. Although not all adolescents who experience suicidal ideation go on to attempt or die by suicide, the thoughts are disruptive to the youth and is a matter of grave concern (DRussell and Joyner 2011). Literature review and research (Suicide Prevention for LGBT Students) confirms that LGBTQ adolescents have much higher levels of suicidal ideation that their heterosexual peers as noted below:
Cochran and Mays (2000a) found, 41.2 percent of gay men ages 17 to 39 reported suicidal ideations, compared to only 17.2 percent of heterosexual men of similar ages.
Eisenberg and Resnick (2006) found, 47.3 percent of GB adolescent boys and 72.9 percent of LB adolescent girls reported suicidal ideation, compared with 34.7 percent of non-GB adolescent boys and 52 percent of .
Remafedi et al. (1998) found, 31.2 percent of GB male high school students and 36.4 percent of LB female students reported suicidal ideation; proportions for heterosexual students were 20.1 percent and 34.3 percent respectively.
There are limitations of the data among LGBTQ adolescents on suicidal ideation, suicide attempts and completed suicide. The results of surveys are often self-reported. The indiviudals are reluctant to admit suicidal thoughts, suicide plan, and suicide attempt or disclose sexual orientation or gender identity. The medical records or death certificates seldom indicate the persons SOGI, many people who attempt suicide do not seek medical treatment therefore the percentages maybe higher than their heterosexual counterparts (n.d.).
Risk factors as well as protective factors explain suicidal behavior. The risk factors that apply to adolescents overall apply to LGBTQ youth. Adolescent risk factors are they may experience abuse, maltreatment, relationship discord, family problems & substance use. The risk is elevated for LGBTQ adolescents due to the consequences of psychosocial stressors associated with their SOGI, such as victimization lack of support, isolation, family discord, homelessness, and psychiatric maladies. Heterosexual adolescents experience these stressors, they are more prevalent among LGBTQ adolescents. LGBTQ adolescents are at more risk for suicide attempts if they acknowledge their sexual orientation at an earlier age. Prejudice and discrimination is ingrained in the fabric of this countryas well as towards LGBTQ population and is supported by some religious, social, and government institutions. LGBTQ people encountered individuals who shared these beliefs which can led to further despair.
LGBTQ adolescents need more support given their exposure to adverse experiences. The stigma attached to sexual and/or gender identity often results in social, behavioral and health consequences which is manifested in high risks behaviors and escalated mental health distress. (Ryan and Futterman, 1998). The support can take different forms such as Support groups or peers they can identfiy with as they can reduce the stress, provide motivation and hope, offer security and acceptance. These intercations can give a sense of community as they share a commonality. GLSEN (2010) found, two-thirds of students identifying as LGBTQ disclosed feeling unsafe at school due to their sexual orientation, and over a third felt unsafe due to gender expression. In their survey, GLSEN (2010) reported, nearly nine out of 10 students identifying as LGBTQ have endured some sort of harassment at school. (n.d.) The harassment included, verbal and physical assaults due to their sexual orientation. Support groups in the school help students develop as sense of identity and corroborate that they are not alone.
LGBTQ young adults who are accepted by their parents or foster parents have better overall health, and mental health. (FAP) They have higher self-esteem, less likely to be depressed or have suicide ideations. (FAP) Family Acceptance Project is defines as community research, intervention, education, and policy initiative started in 2002. The FAP studies share, family acceptance and rejection affect the health, mental health and well-being of (LGBTQ). (FAP) The results are used to (1) increase family acceptance and support well-being (2) strengthening and nurture intact families (3) treatment modality that includes the family unit with focus on prevention and weell-being.
Youth Thrive Framework is a strength base framework that discuss how we can support youth to healthy development and well-being by reducing the impact of negative life experiences (n.d.). LGBTQ adolescents outcomes can improve by increasing protective and promotive factors and reducing risk factors as noted below. (Youth Thrive 2014) (n.d.)
INCREASE PRO TECTIVE AND
PRO MOTIVE FACTORS
Youth resilience
Social connections
Knowledge of adolescent development
Concrete support in times of need
Cognitive and social-emotional competence in youth
REDUCE RISK FACTORS
Stressors
Inadequate or negative relationships with family
members, adults outside youths family, and peers
Insufficient or inadequate opportunities for positive
growth and development
Unsafe, unstable, inequitable environments
DYNAMIC OUTCOMES:
HEALTHY DEVELOPMENT
AND WELL-BEING
Physically and emotionally healthy
Hopeful, optimistic, compassionate, and curious
Ability to form and sustain caring, committed
relationships
Success in school and workplace
Service to community or society
Department of Children & Families (DCF) has invested in improving outcomes for the adolescent population through the creation of the Office of Adolescent Services (OAS) who supports the Local Offices in servicing this population. On August 30, 2016, DCP&P implemented LGBTQI policy which embraces inclusion as it expanded the policy to apply to every child, youth, or family member who identifies as lesbian, gay, bisexual, transgender, questioning and intersex. CP&P VI
The Youth Thrive Framework and the Family Acceptance Project LGBTQI indicate that risk factors decrease when there is less rejection and more connections. Education is needed for DCP&P staff, community partners/providers and family members regarding the complexity SOGI. It is imperative that staff obtain the skills to have the dialogue with adolescents so, appropriate identification can occur, and planning based on their individual needs. We should not assume that everyone is heterosexual or that a pronoun is based on a persons physical appearance. Studies have shown that outcomes are better for adolescents who remain at home or with relatives so, more resources are needed to support the youth and caretaker as this will increase well-being. If a parent or caretaker is not available, foster other healthy connections. Most adolescents experience multiple changes in foster homes and school settings, therefore it is logical for CP&P to enhance our partnership with foster parents and school personnel to educate regarding the LGBTQI population through the lens of adolescent development and trauma. The PRIDE training which the training curriculum is for foster parents should be amended to include Cultural Competency training with focus of LGBTQI community, this will promote recruitment efforts for this population as well as acceptance. DCP&P Educational Stability Policy is a partnership with the school to minimize the changes in school setting based on youth change in residency. The school has made a commitment to provide transportation to the school so, the youth can remain in the school setting. The school personnel would benefit from Cultural Competency training with the focus on LGBTQI community as this education with nurture tolerance and support. Minimizing rejection and increasing supports for the LGBTQI community will led to better outcomes for this population which promotes positive well-being.
Key Terms (Definitions)
Bisexual define asa person who is attracted to and may form sexual and romantic relationships with either men or women.
Bullydefine asintentional, unprovoked attempts to cause physical or emotional harm to one or more targets which creates an imbalance of physical and/or psychological power between a target and perpetrator. (n.d.)
Gay define asa person who is emotionally, romantically, and sexually attracted to people of the same gender. Sometimes, it may be used to refer to men and boys whereas lesbian is used to refer exclusively to women and girls. It is preferred over the term homosexual which is often considered offensive.
Gender Expression define as the manner in which person represents or expresses their gender to others through gender markers including clothing, hairstyle, behavior, activities, interest, attitudes, voice inflection, mannerisms, etc. (See Gender Identity)(n.d.)
Gender Identity define as an individuals internal view of their gender; ones innermost sense of being a man or woman of having another gender, e.g., being gender fluid. This often influences name and pronoun preferences.
Intersex defines as aperson who is born with (or develops naturally, not as a result of medical treatment) a combination of chromosomes, gonads, hormones, internal reproductive organs, external genitalia, and secondary sex characteristics that include some characteristics that are typically considered male and some characteristics that are typically considered female. The term hermaphrodite is an outdated an offensive term for intersex individuals.
Lesbian define asa woman who is emotionally, romantically, and sexually attracted to other women.
LGBTQI define asan acronym commonly used to refer collectively to lesbian, gay, bisexual, transgender, questioning, and intersex individuals, issues, or communities.
Sexual Orientation definea persons emotional, romantic, and sexual attraction to persons of the same and/or different gender.
Transgender or Trans define asan umbrella term to include all persons whose gender identity or expression does not align with their sex assigned at birth in the way expected by their society. For purposes of protection from discrimination and harassment, transgender refers to both self-described transgender individuals and individuals(n.d.)[perceived as transgender or gender non-conforming without regard to whether they qualify for a diagnosis of Gender Dysphoria(n.d.).
Questioning define asa person who is exploring or questioning issues of sexual orientation or gender identity or expression in his/her/their life(Guest,
Safe Schools Policy for LGBTQ Students Society for Research in , n.d.).(n.d.)
Resources
Gay/Straight Alliances (GSA)-intervention in schools which is a student led club that provides support, education, and advocacy for students who identify as gay, lesbian, and bisexual, transgender or straight. The first GSA was formed by a student in 1988 who identified as heterosexual.
Researchers found that the existence of school supports groups for LGB students was related to greater safety in school and lower rates of victimization and suicidality. (MYRBS) They also discovered that nonacademic counseling, staff trainings, peer support groups and anti-bullying policies were also associated with lowered victimization and suicidality.
Project 10 School program started in 1984 which focuses on education, suicide prevention and support sexual minority youth. Their mission is to improve self-esteem and affirmation to those students who are experiencing challenges due to their sexuality identity and/or gender expression. The group members are majority male with all ethnicities reflected.
Gay and Lesbian Political Action and Support Group-Offers individuals in isolated areas to be politically active and establish support (n.d.). (n.d.)
NJ Lesbian and Gay Coalition-Resources for LGBT youth, including helpline numbers, housing information, legal resources, physical health agencies, and more 732-828-6772.
HiTops-Health services and group support resources for people age 13 to 26 (n.d.). They developed two support groups called (n.d.) First & Third and PFLAG for LGBTQ youth and their loved ones (n.d.).
Hentrick Martin Institute Counseling and crisis management, health and wellness programming, academic enrichment, job readiness, and arts and cultural programming(n.d.).
The Pride Center of New Jersey-Offers numerous social, supportive, educational, entertaining, and fun events and groups for the LGBTQI community(n.d.).
Garden State Equality-Dedicated to bringing same-sex marriage equality to New Jersey, It is the organizer of campaigns, primarily to get the legislature to pass a marriage equality bill and to accumulate enough votes in the legislature to override a gubernatorial veto(n.d.).
NJ Gay Life-List events throughout New Jersey to connect the LGBTQ community(n.d.). The Online directory of New Jersey businesses and a support group calendar organized by issues and geographic locations(n.d.).(n.d.)
Parents, Families, and Friends of Lesbians and Gays (PFLAG)-National nonprofit organization located in Washington, DC. The non-profit group provides support for health and well-being of lesbian, gay, bisexual and transgender persons, their families, and friends(Guest, Safe Schools Policy for LGBTQ Students Society for Research in , n.d.). Online information, events, programs, scholarships, and advocacy opportunities(n.d.).(n.d.)
The Gay, Lesbian & Straight Education Network (GLSEN)-Ensures school students are treated with respect without regard to sexual orientation or gender identity and/or expression. Strives to create school settings that value differences for a powerful and diverse community(n.d.).
Equality Federation-National alliance of state-based lesbian, gay, bisexual, and transgender advocacy organizations(n.d.).
Human Rights Campaign-Advocates for LGBT Americans, mobilizes grassroots action, and educates the public about LGBT issues(n.d.).
NALGAP: The Association of Lesbian, Gay, Bisexual, Transgender Addiction Professionals and Their to prevention and treatment of alcoholism, substance abuse, and other addictions in lesbian, gay, bisexual, transgender, queer communities (n.d.).
LGBTQI youth and families can also call 311 for further information. (n.d.)
References
Helping Families Support Their Lesbian Gay, Bisexual, and Transgender (LGBT) Children by Caitlin Ryan. PhD,D. A.C.S. W
Support Groups with Gay, Lesbian, Bisexual, and Transgender Youth in Schools Biolo, Marisa (2012)
Suicide Prevention for LGBT Students, Bradley Johnson, Symphony Oxendine, Deborah J. Taub, Robertson
Youth Thrive Youth Advancing Healthy Adolescent Development and Well-being Charlyn Harper Brown, PH. D, September 2014 Thrive Framework
Mental Health in Lesbian, Gay, Bisexual, and Transgender (LGBT) Youth, Stephen T. Russell and Jessica N. Fish (n.d.)
Mental Health of Transgender Children Who are Supported in Their Identities, Kristina R. Olson, PhD, Lily Durwood, BA, Madeleine De Meules, BA, Katie A. McLaughlin, PhD
Suicide Risk and Prevention for Lesbian, Gay, Bisexual and Transgender YouthSuicide Prevention (2008)
A preliminary examination of the Association between Adolescent Gender Nonconformity and Suicidal Thoughts and behaviors, Leigh A. Spivey, Mitchell J. Prinstein
Culturally Competency LGBTQI Understanding Diversity in Sexual Orientation, Gender Identity and Gender Expression NJDCFS
References
(n.d.). Retrieved December 17, 2018, from http://archive.org/stream/reportofspecials02mass/reportofspecials02mass_djvu.txt
(n.d.). Retrieved December 17, 2018, from http://www.state.nj.us/dcf/policy_manuals/CPP-VI-B-1-500_issuance.shtml
(n.d.). Retrieved from https://cssp.org/wp-content/uploads/2018/09/YouthThrive.pptx
(n.d.). Retrieved from http://www.state.nj.us/dcf/policy_manuals/CPP-VI-B-1-500_issuance.shtml
(n.d.). Retrieved December 17, 2018, from http://archive.org/stream/reportofspecials02mass/reportofspecials02mass_djvu.txt
(n.d.). Retrieved December 17, 2018, from http://www.state.nj.us/dcf/policy_manuals/CPP-VI-B-1-500_issuance.shtml
(n.d.). Retrieved from https://cssp.org/wp-content/uploads/2018/09/YouthThrive.pptx
(n.d.). Retrieved from http://www.state.nj.us/dcf/policy_manuals/CPP-VI-B-1-500_issuance.shtml
---
Are you busy and do not have time to handle your assignment? Are you scared that your paper will not make the grade? Do you have responsibilities that may hinder you from turning in your assignment on time? Are you tired and can barely handle your assignment? Are your grades inconsistent?
Whichever your reason is, it is valid! You can get professional academic help from our service at affordable rates. We have a team of professional academic writers who can handle all your assignments.
Plagiarism free papers
Timely delivery
Any deadline
Skilled, Experienced Native English Writers
Subject-relevant academic writer
Adherence to paper instructions
Ability to tackle bulk assignments
Reasonable prices
24/7 Customer Support
Get superb grades consistently
Online Academic Help With Different Subjects
Literature
Students barely have time to read. We got you! Have your literature essay or book review written without having the hassle of reading the book. You can get your literature paper custom-written for you by our literature specialists.
Finance
Do you struggle with finance? No need to torture yourself if finance is not your cup of tea. You can order your finance paper from our academic writing service and get 100% original work from competent finance experts.
Computer science
Computer science is a tough subject. Fortunately, our computer science experts are up to the match. No need to stress and have sleepless nights. Our academic writers will tackle all your computer science assignments and deliver them on time. Let us handle all your python, java, ruby, JavaScript, php , C+ assignments!
Psychology
While psychology may be an interesting subject, you may lack sufficient time to handle your assignments. Don't despair; by using our academic writing service, you can be assured of perfect grades. Moreover, your grades will be consistent.
Engineering
Engineering is quite a demanding subject. Students face a lot of pressure and barely have enough time to do what they love to do. Our academic writing service got you covered! Our engineering specialists follow the paper instructions and ensure timely delivery of the paper.
Nursing
In the nursing course, you may have difficulties with literature reviews, annotated bibliographies, critical essays, and other assignments. Our nursing assignment writers will offer you professional nursing paper help at low prices.
Sociology
Truth be told, sociology papers can be quite exhausting. Our academic writing service relieves you of fatigue, pressure, and stress. You can relax and have peace of mind as our academic writers handle your sociology assignment.
Business
We take pride in having some of the best business writers in the industry. Our business writers have a lot of experience in the field. They are reliable, and you can be assured of a high-grade paper. They are able to handle business papers of any subject, length, deadline, and difficulty!
Statistics
We boast of having some of the most experienced statistics experts in the industry. Our statistics experts have diverse skills, expertise, and knowledge to handle any kind of assignment. They have access to all kinds of software to get your assignment done.
Law
Writing a law essay may prove to be an insurmountable obstacle, especially when you need to know the peculiarities of the legislative framework. Take advantage of our top-notch law specialists and get superb grades and 100% satisfaction.
What discipline/subjects do you deal in?
We have highlighted some of the most popular subjects we handle above. Those are just a tip of the iceberg. We deal in all academic disciplines since our writers are as diverse. They have been drawn from across all disciplines, and orders are assigned to those writers believed to be the best in the field. In a nutshell, there is no task we cannot handle; all you need to do is place your order with us. As long as your instructions are clear, just trust we shall deliver irrespective of the discipline.
Are your writers competent enough to handle my paper?
Our essay writers are graduates with bachelor's, masters, Ph.D., and doctorate degrees in various subjects. The minimum requirement to be an essay writer with our essay writing service is to have a college degree. All our academic writers have a minimum of two years of academic writing. We have a stringent recruitment process to ensure that we get only the most competent essay writers in the industry. We also ensure that the writers are handsomely compensated for their value. The majority of our writers are native English speakers. As such, the fluency of language and grammar is impeccable.
What if I don't like the paper?
There is a very low likelihood that you won't like the paper.
Reasons being:
When assigning your order, we match the paper's discipline with the writer's field/specialization. Since all our writers are graduates, we match the paper's subject with the field the writer studied. For instance, if it's a nursing paper, only a nursing graduate and writer will handle it. Furthermore, all our writers have academic writing experience and top-notch research skills.
We have a quality assurance that reviews the paper before it gets to you. As such, we ensure that you get a paper that meets the required standard and will most definitely make the grade.
In the event that you don't like your paper:
The writer will revise the paper up to your pleasing. You have unlimited revisions. You simply need to highlight what specifically you don't like about the paper, and the writer will make the amendments. The paper will be revised until you are satisfied. Revisions are free of charge
We will have a different writer write the paper from scratch.
Last resort, if the above does not work, we will refund your money.
Will the professor find out I didn't write the paper myself?
Not at all. All papers are written from scratch. There is no way your tutor or instructor will realize that you did not write the paper yourself. In fact, we recommend using our assignment help services for consistent results.
What if the paper is plagiarized?
We check all papers for plagiarism before we submit them. We use powerful plagiarism checking software such as SafeAssign, LopesWrite, and Turnitin. We also upload the plagiarism report so that you can review it. We understand that plagiarism is academic suicide. We would not take the risk of submitting plagiarized work and jeopardize your academic journey. Furthermore, we do not sell or use prewritten papers, and each paper is written from scratch.
When will I get my paper?
You determine when you get the paper by setting the deadline when placing the order. All papers are delivered within the deadline. We are well aware that we operate in a time-sensitive industry. As such, we have laid out strategies to ensure that the client receives the paper on time and they never miss the deadline. We understand that papers that are submitted late have some points deducted. We do not want you to miss any points due to late submission. We work on beating deadlines by huge margins in order to ensure that you have ample time to review the paper before you submit it.
Will anyone find out that I used your services?
We have a privacy and confidentiality policy that guides our work. We NEVER share any customer information with third parties. Noone will ever know that you used our assignment help services. It's only between you and us. We are bound by our policies to protect the customer's identity and information. All your information, such as your names, phone number, email, order information, and so on, are protected. We have robust security systems that ensure that your data is protected. Hacking our systems is close to impossible, and it has never happened.
How our Assignment  Help Service Works
You fill all the paper instructions in the order form. Make sure you include all the helpful materials so that our academic writers can deliver the perfect paper. It will also help to eliminate unnecessary revisions.
2.      Pay for the order
Proceed to pay for the paper so that it can be assigned to one of our expert academic writers. The paper subject is matched with the writer's area of specialization.
3.      Track the progress
You communicate with the writer and know about the progress of the paper. The client can ask the writer for drafts of the paper. The client can upload extra material and include additional instructions from the lecturer. Receive a paper.
4.      Download the paper
The paper is sent to your email and uploaded to your personal account. You also get a plagiarism report attached to your paper.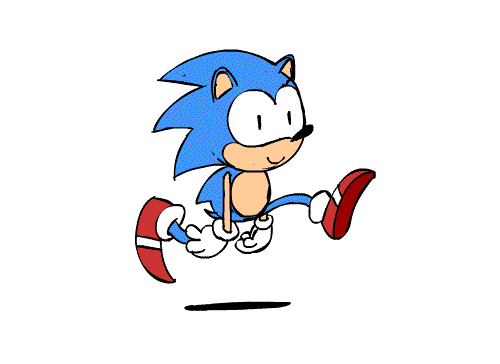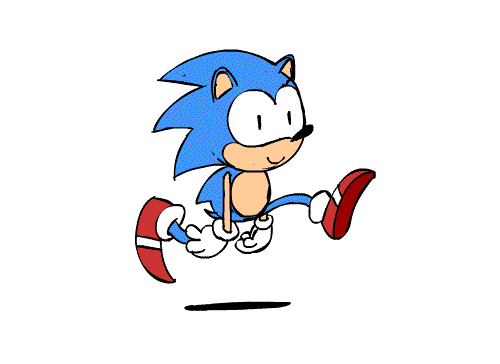 PLACE THIS ORDER OR A SIMILAR ORDER WITH US TODAY AND GET A PERFECT SCORE!!!
---