Immigration and Asylum Policy in the EU
The formation of the European Union was a feat, unprecedented in modern history. This agreement represented feat of political cooperation never before accomplished in the history of the world. Under this agreement, local governments were able to combine forces and operate on a Regional level. Prior to the formation of the EU, Europe consisted of many different countries and these countries were rich in tradition and individual culture. The formation of the EU caused many, often-conflicting cultures, to lay their differences aside and enter into a spirit of cooperation. There were many issues to be resolves, such as market equality. All countries in the EU were not on an equal economic scale. Some were large and powerful, industrialized and economically stable. Others were developing countries and in order to enter into the marketplace and compete on an equal scale, they had to be assisted by the more developed countries.
Migration and immigration was largely conducted on a friendly basis in the past. It was easy to travel about Europe, as a vacationer. The travel and tourism thrived. Europe was easy as a traveler, with a highly connected and efficient rail system and passports that were easy to obtain. Vacationing was encouraged and welcomed. However, immigration on a permanent basis, or employment across border was another issue altogether. Many governments had maintained a rather isolationist attitude in the past, preferring to keep their culture and identity as pure as possible.
Immigrants were seen as problems, burdens on the system that offered little by way of economic development. They were stereotyped as poorly educated or social problems, a burden on the host country. They were thought of as desperate refugees, with no where to go. Lately, Europe has been changing its ideal of the immigrant worker. The opening of the European market has resulted in unprecedented economic growth. Europe soon found itself in a unique economic situation. Their economy was growing at an enormous rate, but their population was not. In addition, they faced a growing senior population. The economy could not continue to grow with no workers, or persons to buy the products and goods.
This unusual economic situation caused the EU to re-examine their positions on immigration. They began to adopt, region-wide policies regarding immigration and the status of citizens who had been long-term occupants of the country in which they resided. They found that in many cases, these immigrants were not burdens on the system, but had become highly productive workers in their new country of residence. These immigrants offered one solution to the economic dilemma that threatened the growth of the new European economy.
It seemed like an easy solution, but that is not the end of the story. There are still many who view immigrants as productive members of the society. They argue that immigrants will have the effect of homogenizing European culture and many traditionalists, still wish to maintain their cultural identities. Those who support this side of the argument also point out the increase in crime that immigrants cause. They propose that the newly loosened immigration policies in the EU will cause many more problems than they resolve. They favor a tightening of immigration policies rather than a loosening. The following research will examine both sides of the immigration issue. It will support that thesis that immigration poses a solution to the threat on European economic growth and the immigration policies should be loosened to meet the growing needs of a new, more competitive economy.
Human Issues
One point of contrition among those policy makers is the difference between immigration policy and asylum policy. Since the events of September 11, 2001, this has become an increasing concern. (AELC, 2002). One of the fundamental questions of the issue is whether immigration and migration can truly be regulated across borders. If the past is any example, it is likely that the answer will be, "No." Concerns over national security have led to an increased effort at controlling borders all over the world. However, as has been demonstrated in the past, this does not resolve the issue and people still find ways to cross borders without being detected.
Most would agree that the issue of asylum is clear, when it involves a dangerous criminal, such as the terrorists, who have not only threatened the United States, but the world at large. Many would agree with the extradition of those involved for the safety of the world. However, what about in cases, where no safety issue is involved. What about cases where the person is being persecuted for their religious beliefs, or for speaking out against a corrupt government. Should these people be deported, or should they be given safe haven and allowed to legally migrate to the host country? This is a human rights issue, and one that is at the forefront of the current debate.
In the development of immigration and asylum policy, the EU must Blanca the rights of the member nations to control immigration into their own country, yet meet the growing needs of security. One of the failings of the current policy is its lack of acknowledgement of the basic human rights of immigrants, who are no accounted for in the legal records. The Academy of European Law Conference (AELC), at its 2002 conference consider this to be a primary concern for policy makers. It points out many examples where illegal immigrants into various countries have been denied basic human needs, such as food, housing, or fair application of the law, due to their illegal status. They point out that many of these people contribute to the local economy and that they are often exploited, due to their legal status. They have no rights, even though many of them are contributing members of their new society. Undocumented immigrants have been the victims of police abuse, racial and ethnic discrimination, and violations of women's and children's rights (AELC, 2002). It is clear the policy makers it the EU needs to address these issues in the formation of new policies that they are considering. At this time, policies regarding illegal immigrants are not uniform and there are many differences in the way individual countries handle the situation. The AELC contends that any human being, regardless, of legal immigration status is entitled to at least some basic human rights.
The AELC has documented some very gruesome violations of human rights in otherwise civilized countries in the EU. It has been found that detainees were denied adequate food, water, and medical care. Policy makers in the EU have virtually ignored these violations of human rights. The reasons for this lack of action and considerations can only be guessed. Perhaps the guilty countries do not with the others to scrutinize them so carefully, or perhaps the discussion of this issue would cause such division among member, that they simply avoided it in every case and that it might cause a stall in other decisions. At some point, this issue will have to be considered and resolved by policymakers. Standard policies will have to be adopted in the EU regarding these issues. It is true that some of these undocumented immigrants may have entered the country to commit crimes or other violent acts, but this does not warrant the blanket mistreatment of all.
The resolution of this issue will not be an easy one. Some feel that drastic measures are needed. Of instance, European Commissioner Anita Gradin argues that Europe will never be able to solve the problems of illegal immigration, drug trafficking across borders and international financial fraud unless the 15 EU member states agree to surrender national sovereignty over border control and immigration to regional governmental institutions. (Migration Policy, 1997). Others feel that the system that they currently have in place is adequate and that this will serve to make them ineffective. Britain is one example of this case (Migration Policy, 1997). In this case, both sides are correct and appear to be at a stand off. It is clear that the answers to these questions will not be easy to reach. Gradin uses the a developing underground slave trade in the EU as the primary support for her position. Girls are brought into the EU from Eastern and Central Europe. When they arrive, their papers are taken away and they are forced into prostitution (Migration Policy, 1997). Britain contends that it should be able to be excluded from the international policies, as it already has adequate border control measures in place.
The Council Resolution of 20 June, 1994 addressed several issues on the admission of third country nationals to the territory of an EU members state for employment purposes (Indian Embassy, 2000). The early 1990s saw a rise in unemployment and many policy makers felt that it was necessary to tighten immigration policies for employment purposes in order to assure that there was a plentiful supply of employment for local nationals. This resolution stated that member states should observe policies set out governing admission criteria, admission procedures, the period of admission, extensions of stay, business visitors, and countries with close links to member states. This Resolution was the first attempt at standardizing admission policies regarding the immigration policies of the EU as a whole.
Solutions contained in the Resolution of 1994
Under the 1994 resolution, requests for admission to their territories would only be granted where vacancies in employment cannot be filled from the local job pool. This may be in response to a temporary manpower shortage. In this case, the immigrant will be offered an temporary work permit, after which they will be required to return to their country of origin. The work permit will only be offered if the employee has the necessary qualifications to perform the job. Admissions will be determined on a seasonal work need basis. This resolution would seem to offer the best solution to the problem of the inability of the local market to fill jobs, as well as provide substantial economic opportunities for immigrant workers.
In some countries, the person entering the country would only need to state that they were entering for reasons of employment, but had to produce not proof as to such. There was no way of tracking them once they entered the country. Under the 1994 Resolution, the work permit would be applied for and initiated by the employer. This would certainly solve the problem of tracking immigrants and would help to curb the underground drug and prostitution trades that currently exist.
These two issues would make the 1994 resolution seem like the perfect compromise to the immigration problem and the problem of a dwindling job force in the EU. However, the resolution then went on to propose restrictions on the period of time for which an immigrant could work in the host country. A seasonal worker would have to be admitted for a period of six months and then would have to stay outside the borders for sic months before being re-admitted.
Persons being admitted for training or education purposes would be admitted for one year and this time could be extended until professional qualification was obtained. Under these provisions, persons already in the host country would not be able to extend their length of stay, only those newly entering. A person already in the country as a six-month seasonal worker could extend their stay for another six months, but only if they sought employment in a different job than the one they were currently performing.
The 1994 resolution started as a perfect solution to the problem of maintaining the workforce of the EU and recognizing the contributions of the migrant worker. The provision that provided that the employer applied for the worker to enter the country seemed like a plausible solution to the problem of illegal drug trafficking. Had the resolution stopped there and then let the individual countries adopt them as they suited their own needs, this resolution may have provided a solution to the current dilemma. However, it went farther, restricting the time of stay and setting strict admission criteria and lengths of stay. These may have been good guidelines, but as far as being a good cookie-cutter for all member nations, they were severely lacking. Their rigidity did not allow for them to be adapted to meet specific needs of employers and in the end could put employers in a bind. This could be especially detrimental in high-tech jobs that required a long time to master the job. Imagine if the employer had to continually re-train new employees to perform a difficult task. They would never get the benefits that an experienced employee has to offer.
The 1994 resolutions had good intentions, but they tried to be too specific and this made them not easily adaptable to the diverse needs of the employees who needed to hire migrant labor. They were geared towards seasonal production work, such as farm labor and ignored the needs of technology fields. Had they stopped with the resolutions that improved tracking and helped to meet the exact employment needs of the host country, they would have been an excellent solution to the problem, the rest could have been offered as guidelines. But they were offered instead, as hard and fast rules. This was the error that made the 1994 Resolution ineffective as the perfect solution to the immigration/workforce problem.
It is clear that the 1994 resolution was a step in the right direction, However, it is also clear that there was much more work to be done. The eventual goal was to develop uniform immigration policies that benefited all member countries. However there were many areas of contention to be worked out. Since the 1994 Resolution, there have been many additions that have made it closer to it final objective.
In July of 2001, Council Directive 2001/55/EC set minimum standards for giving protection in the case of a mass influx of displaced persons. In January of 2003, Council Directive 2003/9/EC laid down minimum standards for the reception of asylum seekers. EURODAC was implemented in December of 2000. This was an international fingerprint computer that linked police databases of member countries. In 2000, the European Refugee fund was established to help host countries bear the burden of the displaced persons. These measures will help to alleviate the human rights issues previously addressed by concerned focus groups.
As of 2001, there were several proposals being discussed regarding the mutual recognition of decisions regarding the expulsion of third country nationals. The details of these provisions are still under debate. There is also a proposal under debate for combating the trafficking of human beings and drug trafficking as well. There is a proposal under way for adopting co-operation regarding visas, asylum, immigration, and other policies regarding the movement of persons across European borders. These are just a few of the more important proposals being considered.
The 1994 Resolution was a beginning and paves the way for open discussion of some of its shortcomings. Currently each of these issues is being considered and appropriate amendments to the original resolution are being debated. Eventually, the goal is to adopt a Common Immigration system across all of the EU. This is an ambitious proposal, given the individual nature of the former European countries. However, the 1994 Resolution sparked discussion and as a result, the EU is inching loser to a common immigration system. There are still many issues to be resolved, but they are getting resolved slowly. All member nations are committed to the resolution of this common problem and are cooperating to achieve a goal that is for the good of every country involved.
Challenges
Throughout this entire process, Switzerland had maintained an isolated position that makes it difficult to make its concerns known on an International policy level (Fed Conch, 2003). The reason for Switzerland's isolation is that it had a unique situation regarding foreign nationals. During the 1990s it had a high number of foreign nationals in its borders. Many of the immigrants came from non-EU states. This flow of immigrants has not stopped. Switzerland fears that the removal of border restrictions will led to an increase in the numbers of these immigrants. Switzerland fears that it will become an external frontier and will bear the brunt of all non-EU member immigrants.
The other European member states saw this as a valid concern a and in 1997 adopted the Dublin Convention. It held that the individual state is responsible for asylum issue within its borders and also set procedures in place that help to curb further abuses of the asylum system. It practically overturned the previous asylum resolutions. This issue will require further discussion and it is highly unlikely that a uniform decision will be easy, as the needs of the member countries are vastly different.
Ireland has expressed similar concerns as Switzerland (MacCarthaigh, 2002). Many EU governments chose to restrict the movements of immigrants for seven years after the resolutions were adopted. This was to allow them to put proper controls and systems in place. Ireland chose to allow free movements across borders immediately. In this way Ireland will serve as a testing ground for the other countries. Irish officials do not feel that this will cause a distortion in the domestic labor force as other countries have suggested. Ireland feels that this move will serve to strengthen their country instead of weaken it as other. Many of the countries choosing to abstain for seven years have been the larger economic powers such as Germany, France, Britain, Italy, and Spain. They are taking a conservative approach to the open-door policies. Workers in Ireland fear that these policies will cause lower wages and fewer opportunities for themselves. Their government sees the move as an opportunity instead. Only time will tell, as Ireland becomes the first to experiment with these new policies.
In an Internet discussion of 199, it became obvious that some citizens are strongly in favor the adoption of the common immigration and free movement policies (Counter Summit, 1999). Citizens urged the Finnish government to ease restrictions on movements across its borders. They cited human rights issues and the victims of wars as their primary reasons for promoting this policy. The Finnish government states that security issues are the primary reason for keeping tight immigration policies in place. Supporters of the eased restrictions recognize the security issues, but also feel that the government is going beyond what is necessary.
The events of September 11, 2001 effectively put the plan for common immigration on a hold for a short time as the EU member nations took time to assess their own security needs and place them at the forefront (Statewatch, 2002). The balance between security and asylum issues became the central issue of further discussions. All issues, such as personal freedom and other considerations took a lower priority. The policymakers were forced to stop and place the se other issues on the top of the priority list. Suddenly, human rights issues and asylum took on a new meaning. This effectively halted all discussions of any other topic on the issue. The policy makers had been attempting to adopt a balanced policy towards coercion, expulsion and control of entry. The events of September 11, 2001 made them realize that a balanced policy towards entry would be a nearly impossible task if security were to be maintained. Global security issues began to override the issues of personal rights and freedoms. This will undoubtedly influence the direction of future policies in the EU.
Article 15(3) of the Charter of Fundamental Rights of the European Union states that "Nationals of third countries who are authorized to work in the territories of the Member States are entitled to working conditions equivalent to those of citizens of the Union" (Immigration Policy, 2000). This resolution shows a trend in favor of allowing for the loosening of restorations on persons working in another country for the long-term. It at least helps to resolve some of the human rights issues inherent in the treatment of immigrant workers, who are often at a disadvantage due to language of cultural restraints.
The resolution of 1994 was adopted when Europe was in a period of great unemployment and rapid population growth. Now this trend has reversed and demographic show a slow down of population growth. They point to an impending lack of workers, which in turn will lead to a slow down in production and will have the effect of shrinking the growing economy, to which Europe has grown accustomed. Immigration could offer the solution to this problem. However there are many issues to be resolved as far as security and social welfare issues.
The resolution of 1994 was a beginning in fulfilling the future need of Europe. However, the conditions have changed since its adoption. The terrorist attacks of September 11, 2001 stalled the attempts at reaching a reasonable compromise. The issues are changing faster than the solutions can be found. Strict controls on human trafficking and drugs are a major concern. The provisions under the Resolution of 1994 offer some solutions, which for some reason appear to have dropped from political discussions on the subject. If the request for a worker were initiated from the host country, this would help to curb the flow of persons entering the country for illegal purposes. However, this subject seems to be absent from recent discussions on the subject.
The needs of the individual member countries differ in many ways. Demographically and in terms of education worker populations vary greatly in member countries. These differences could work to the advantage of the system as well as to its detriment as well. Vacancies could be filled and while overages in other countries could be diverted to places that were in need. This system could be balanced and work to further the economy of all countries involved. The differences in policy between individual member states remains the biggest roadblock to the formation of a system such as this.
As uniform system of international employment is a good theory and as stated before has the potential to fill all of he needs of the member countries. However, if left to run itself before proper controls are in place for its proper execution, it could result in a sort of "California God Rush" effect where there is word that one place is looking for large numbers of workers. Everyone flocks to that place, only to find that all of the job there are taken and there is nothing but poverty. Then there is another anouncemetn that somewhere else is booming and they all flock there. The scene could repeat itself again and again, resulting in a large population of homeless wanderers and dreamers, flowing freely between country borders.
This scenario may be a bit exaggerated, but there is the potential for a similar situation emerging to some degree. The new "Common Immigration" policies can work to everyone's advantage, but there many details to be worked out first. Policy makers are moving in the right direction, but they are far from a system that would be successful in achieving the goals of the member countries and avoiding disastrous situations such as the ones described above. The difficulty in arriving at a policy that best serves the needs of the European community is that the policy must be rigid enough to be effective, yet flexible enough to allow for changes in situation that may arise. This has been the primary stumbling block in the adoption of previous policies. Immigration policies have the potential to create great prosperity or the potential of producing a vast welfare state (Rodrik, 2001).
In a discussion on immigration policy, Rodrik, (2001) expresses the need for a balanced trade policy. According to Roderick, policymakers spend a great deal of time balancing trade deficits. Yet they seldom take into consideration the balances of unemployment and workforce surplus and deficits. Roderick believes that immigration policies should be adapted that take this into account, only then can we achieve a balanced trade policy. Policy makers are not wrong in considering the other factor, such as Gross Domestic Product and the relative strength of currency. They have overlooked the ever important commodity, human labor. A restriction on the movement of the labor force has a an effect on the economy similar to that of a trade embargo or sanction against the country that is experiencing the deficit. Roderick (2001) supports the idea of reducing restriction on the movement of people between international borders.
It is clear that the arguments support the original thesis and that open immigration policies could solve the issues involved in the future of the EU economy. However, these the adoption of these policies cannot happen in a haphazard manner or there is the potential for great disaster. Policymakers must be careful in their decisions. However, one thing is certain, the face fo immigration and asylum policy in the EU will be an issue of contention for quite some time.
Works Cited
Counter Summit in Tampere (Finland) Against EU's Immigration Policy. Internet Discussion Board. Antti Rautiainen on Thu, 2 Sep 1999-20:49:12 +0200 (CEST).
A online] http://www.nettime.org/Lists-Archives/nettime-l-9909/msg00011.html. Accessed February, 2003.
European Council on Refugees and Exiles (ECRE). "EU asylum, migration and immigration legislation and policy under development." [online] http://www.ecre.org/eu_developments/eu_docs.shtml Accessed February, 2003.
EU Immigration Policy." March 1997. 4(3). [online]
http://migration.ucdavis.edu/mn/index.html Accessed February, 2003.
EU Immigration Policy. India-EU News Bulletin. Indian Embassy. Brussels, Belgium.
August 2000. [Online] http://www.europa.eu.int/scadpluleg/eu/lvb/133068.htm Accessed February, 2003.
The Human Rights Dimension of E.U. Immigration Policy: Lessons from Member
StatesHuman Rights Watch.." Statement on the Occasion of the Academy of European Law Conference (AELC): "State of Play on European Immigration and Asylum Policy: Patching Up Tampere" Trier, Germany April 25-26, 2002
The Federal Council, Switzerland (Fed Counc). Trends and possible future issues in federal policy. [Online] http://www.admin.ch/ch/e/cf/herausforderungen/3sozialesicherheitgesundheit/3migrationspolitik.html Accessed February, 2003.
Immigration policy A5-0305/2001European Parliament resolution on the Commission communication to the Council andthe European Parliament on a Community immigration policy (COM (2000) 757 – C5-0100/2001-2001/2047(COS)). [online] http://www.google.com/search?q=cache:WisQIRrim9AC:www.europarl.eu.int/meetdocs/delegations/EMED/20020611/008-en.pdf+Eu+Immigration+policy&hl=en&ie=UTF-8 Accessed February, 2003.
MacCarthaigh, Sean. Immigrants from new EU states set to flock to Ireland. Sunday Business Post. June 30, 2002. [online] http://www.thepost.ie/story.jsp?story=WCContent;id-50323February, 2003.
Rodtrik, Dani. Comments at the Conference on "Immigration Policy and the Welfare
State" Trieste, June 23rd, 2001. [online] http://216.239.33.100/search?q=cache:yEFad7UMfkIC:ksghome.harvard.edu/~.drodrik.academic.ksg/Comments%2520on%2520Immigration%2520Conference.doc+Eu+Immigration+policy&hl=en&ie=UTF-8 Accessed February, 2003.
Statewatch analysis no 14. Immigration and asylum in the EU after 11 September 2001. September, 2002. [online] http://www.statewatch.org/news/2002/sep/analy14.htm Accessed February,
---
Are you busy and do not have time to handle your assignment? Are you scared that your paper will not make the grade? Do you have responsibilities that may hinder you from turning in your assignment on time? Are you tired and can barely handle your assignment? Are your grades inconsistent?
Whichever your reason is, it is valid! You can get professional academic help from our service at affordable rates. We have a team of professional academic writers who can handle all your assignments.
Plagiarism free papers
Timely delivery
Any deadline
Skilled, Experienced Native English Writers
Subject-relevant academic writer
Adherence to paper instructions
Ability to tackle bulk assignments
Reasonable prices
24/7 Customer Support
Get superb grades consistently
Online Academic Help With Different Subjects
Literature
Students barely have time to read. We got you! Have your literature essay or book review written without having the hassle of reading the book. You can get your literature paper custom-written for you by our literature specialists.
Finance
Do you struggle with finance? No need to torture yourself if finance is not your cup of tea. You can order your finance paper from our academic writing service and get 100% original work from competent finance experts.
Computer science
Computer science is a tough subject. Fortunately, our computer science experts are up to the match. No need to stress and have sleepless nights. Our academic writers will tackle all your computer science assignments and deliver them on time. Let us handle all your python, java, ruby, JavaScript, php , C+ assignments!
Psychology
While psychology may be an interesting subject, you may lack sufficient time to handle your assignments. Don't despair; by using our academic writing service, you can be assured of perfect grades. Moreover, your grades will be consistent.
Engineering
Engineering is quite a demanding subject. Students face a lot of pressure and barely have enough time to do what they love to do. Our academic writing service got you covered! Our engineering specialists follow the paper instructions and ensure timely delivery of the paper.
Nursing
In the nursing course, you may have difficulties with literature reviews, annotated bibliographies, critical essays, and other assignments. Our nursing assignment writers will offer you professional nursing paper help at low prices.
Sociology
Truth be told, sociology papers can be quite exhausting. Our academic writing service relieves you of fatigue, pressure, and stress. You can relax and have peace of mind as our academic writers handle your sociology assignment.
Business
We take pride in having some of the best business writers in the industry. Our business writers have a lot of experience in the field. They are reliable, and you can be assured of a high-grade paper. They are able to handle business papers of any subject, length, deadline, and difficulty!
Statistics
We boast of having some of the most experienced statistics experts in the industry. Our statistics experts have diverse skills, expertise, and knowledge to handle any kind of assignment. They have access to all kinds of software to get your assignment done.
Law
Writing a law essay may prove to be an insurmountable obstacle, especially when you need to know the peculiarities of the legislative framework. Take advantage of our top-notch law specialists and get superb grades and 100% satisfaction.
What discipline/subjects do you deal in?
We have highlighted some of the most popular subjects we handle above. Those are just a tip of the iceberg. We deal in all academic disciplines since our writers are as diverse. They have been drawn from across all disciplines, and orders are assigned to those writers believed to be the best in the field. In a nutshell, there is no task we cannot handle; all you need to do is place your order with us. As long as your instructions are clear, just trust we shall deliver irrespective of the discipline.
Are your writers competent enough to handle my paper?
Our essay writers are graduates with bachelor's, masters, Ph.D., and doctorate degrees in various subjects. The minimum requirement to be an essay writer with our essay writing service is to have a college degree. All our academic writers have a minimum of two years of academic writing. We have a stringent recruitment process to ensure that we get only the most competent essay writers in the industry. We also ensure that the writers are handsomely compensated for their value. The majority of our writers are native English speakers. As such, the fluency of language and grammar is impeccable.
What if I don't like the paper?
There is a very low likelihood that you won't like the paper.
Reasons being:
When assigning your order, we match the paper's discipline with the writer's field/specialization. Since all our writers are graduates, we match the paper's subject with the field the writer studied. For instance, if it's a nursing paper, only a nursing graduate and writer will handle it. Furthermore, all our writers have academic writing experience and top-notch research skills.
We have a quality assurance that reviews the paper before it gets to you. As such, we ensure that you get a paper that meets the required standard and will most definitely make the grade.
In the event that you don't like your paper:
The writer will revise the paper up to your pleasing. You have unlimited revisions. You simply need to highlight what specifically you don't like about the paper, and the writer will make the amendments. The paper will be revised until you are satisfied. Revisions are free of charge
We will have a different writer write the paper from scratch.
Last resort, if the above does not work, we will refund your money.
Will the professor find out I didn't write the paper myself?
Not at all. All papers are written from scratch. There is no way your tutor or instructor will realize that you did not write the paper yourself. In fact, we recommend using our assignment help services for consistent results.
What if the paper is plagiarized?
We check all papers for plagiarism before we submit them. We use powerful plagiarism checking software such as SafeAssign, LopesWrite, and Turnitin. We also upload the plagiarism report so that you can review it. We understand that plagiarism is academic suicide. We would not take the risk of submitting plagiarized work and jeopardize your academic journey. Furthermore, we do not sell or use prewritten papers, and each paper is written from scratch.
When will I get my paper?
You determine when you get the paper by setting the deadline when placing the order. All papers are delivered within the deadline. We are well aware that we operate in a time-sensitive industry. As such, we have laid out strategies to ensure that the client receives the paper on time and they never miss the deadline. We understand that papers that are submitted late have some points deducted. We do not want you to miss any points due to late submission. We work on beating deadlines by huge margins in order to ensure that you have ample time to review the paper before you submit it.
Will anyone find out that I used your services?
We have a privacy and confidentiality policy that guides our work. We NEVER share any customer information with third parties. Noone will ever know that you used our assignment help services. It's only between you and us. We are bound by our policies to protect the customer's identity and information. All your information, such as your names, phone number, email, order information, and so on, are protected. We have robust security systems that ensure that your data is protected. Hacking our systems is close to impossible, and it has never happened.
How our Assignment  Help Service Works
You fill all the paper instructions in the order form. Make sure you include all the helpful materials so that our academic writers can deliver the perfect paper. It will also help to eliminate unnecessary revisions.
2.      Pay for the order
Proceed to pay for the paper so that it can be assigned to one of our expert academic writers. The paper subject is matched with the writer's area of specialization.
3.      Track the progress
You communicate with the writer and know about the progress of the paper. The client can ask the writer for drafts of the paper. The client can upload extra material and include additional instructions from the lecturer. Receive a paper.
4.      Download the paper
The paper is sent to your email and uploaded to your personal account. You also get a plagiarism report attached to your paper.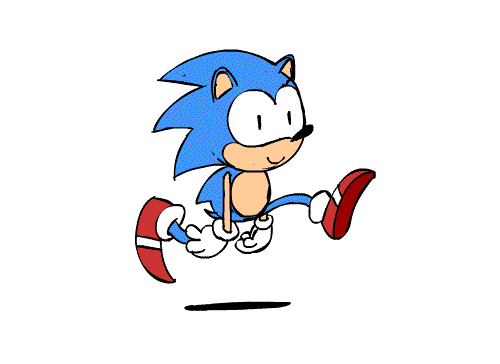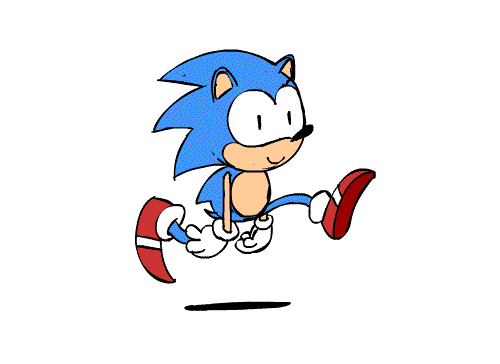 PLACE THIS ORDER OR A SIMILAR ORDER WITH US TODAY AND GET A PERFECT SCORE!!!
---