Harmonization of International Civil Procedure and International Commercial Arbitration
The objective of this study is to address the idea that when all the recently formulated harmonization instruments relating to transnational commercial litigation (including the Hague Convention on Choice of Court Agreements) have been incorporated into national law or international practice, the choice between arbitration and litigation will be put on a level playing field for international commercial contracting parties, with both methods of international dispute resolution bringing the required certainty and predictability. Towards this end, this study will answer specific questions related to international dispute resolution, international civil litigation, jurisdiction, procedure and recognition and enforcement, procedure and international commercial arbitration.
History of Arbitration of Disputes
Goode (2001) reports that the relationship that exists between courts and private tribunals "has not always been as benevolent as it is today."[footnoteRef:1] Historically the central courts are reported to have had a jealous guard over their domains and were even between courts struggling for jurisdiction. Arbitration was viewed disfavorably for a long time and was held as a settlement method in private disputes only. The United Nations Convention on the Enforcement of Foreign Arbitral Awards 1958 'The New York Convention' was held to "facilitate the international enforcement of arbitral awards."[footnoteRef:2] This convention has been greatly successful and 128 states are party to this convention. Two articles of importance are those of Article V and VII. Article V makes provision of recognition and enforcement of a foreign arbitral reward refusal when the party against whom it is invoked makes a request seeking proof of one of the following: (1) that the award has not yet become binding or has been set aside or suspended. Proof of these grounds provides the court in a convention state to refuse to recognize or enforce the decision however; refusal is reported as "discretionary"[footnoteRef:3] Goode states that under Article VII the provision of the Convention must be impact the "validity of multilateral or bilateral agreements" in relation to the arbitral award enforcement or recognition that the Contracting States entered into and must be deprive an interested party of the right to seek an arbitral award in the "manner and to the extent allowed by the law or the treaties of the country where such an award is sought to be relied on."[footnoteRef:4] One of the stated remarkable features of the territoriality party autonomy debate is reported as the fact that "protagonists on both sides invoke the New York Convention to support their position; the territorialists on the ground that the numerous provision of the Convention explicitly recognize the role of the lex loci arbitri; the ado vacates of the party autonomy and the statelessness of awards, on the ground that Article VII plainly establishes the right of the enforcement states to allow enforcement of a foreign award which complies with their domestic law, despite its annulment by the court of origin, where that annulments not a ground under the domestic law for refusal of recognition of the award." [footnoteRef:5] The New York Convention is reported to acknowledge the "important role of the lex loci arbitri the New York Convention holds that a stateless award would not be enforceable under the Convention."[footnoteRef:6] [1: Goode (2001) p.22] [2: Goode (2001) p.22] [3: Goode (2001) p.23] [4: Good (2001) p.23] [5: Goode (2001) p.23] [6: Goode (2001) p.23]
II. International Dispute Resolution
The work of Smith, Gambrell & Russell LLP (2012) reports in the work entitled "International Construction Arbitration: When Cultures Collide" that companies in order to stay competitive must do business in foreign countries or with firms having an international prescience. The convergence of cultures results in "new and often unprecedented complexities when disputes inevitably arise." [footnoteRef:7] Reported however, is that a forum is in existence enabling the resolution of disagreement, which is that of international arbitration which provides a method for resolving disputes that is binding and that is not aligned to any specific national laws or legal system. The International Chamber of Commerce (ICC) and the London Court of International Arbitration as cited in the work of Lagerberg, (2006) notes that the growth in international trade and the flow of capital to find investment in new markets result in organizational opportunity being created. International arbitration is reported as being "favored in resolving cross border disputes because it offers the distinct advantages which outweigh the disadvantages."[footnoteRef:8] When participants in a study were asked to list the three reasons that were of primary importance in the use of international arbitration the most acknowledged advantage of international arbitration is that of the flexibility of the procedure and the fact that are parties are active participants in the determination and shaping of the procedure. Enforceability of the awards in international arbitration was reported as the most important of all advantages by the greatest number of respondents in the study. Also rated high was privacy. International arbitration is stated to be a method of keeping business practices trade secrets, industrial processes, intellectual property, as well as potential negative proceedings that would negatively affect a company's brand, private and away from the eyes of the public. While not ensuring that everything is confidential the proceedings themselves are stated as being both "private and confidential." [footnoteRef:9] (PriceWaterHouseCoopers, 2006, p.6) [7: Smith, Gambrell & Russell LLP (2008) p.1] [8: PriceWaterHouseCoopers (2006) p.5] [9: PriceWaterHouseCoopers (2006) p.6]
III. Advantages and Disadvantages of Arbitration
The abilities of parties to select arbitrators that have the skills and expertise needed and who are aligned with the cultural and legal context. Other advantages identified include:
(1) cost,
(2) speed; and (3) the possibility of avoiding specific legal systems and national courts; and the neutrality of the arbitral venue.
Stated as disadvantages of international arbitration includes the fact that corporations "are not entirely satisfied with the process of international arbitration."[footnoteRef:10] Participants were asked to list the three most significant concerns associated with the use of international arbitration and the study shows that one primary disadvantage is that of costs including costs associated with lawyers, arbitrators, and the arbitration institution involved. It is reported that approximately 70 of 80 respondents cited costs as a primary concern and half of respondents costs as their primary concern. [10: PriceWaterHouseCoopers (2006) p.6]
Also expressed as a concern is the time that the process of arbitration takes form the time that it is filed until the time of the award which is stated to be such that it is claimed by the International Chamber of Commerce (ICC) and the American Arbitration Association/Center for Dispute Resolution that most cases result in an award being rendered within 18 months from the time the request for arbitration is filed. This process is however stated to be much quicker than the majority of transnational cases. Identified, as a concern was the factor of national court intervention since the laws of many countries allow international arbitration to be conducted "with limited, if any, intervention by a national court in the proceedings. Court intervention is effectively limited by arbitration statutes and when the jurisdiction allows court interference there is very little that the arbitration tribunal can do about this therefore the choice of the seat of the arbitration is an issue of primary importance. . The lack of a third party mechanism in the international arbitration process is stated to be a concern that is acknowledged widely.
IV. Convention on Choice of Court Agreements
The Convention on Choice of Court Agreements relates that the convention is applicable in international cases to exclusive choice of court agreements concluded in civil or commercial matters and a case is stated to be considered as an international case unless the parties are resident in the same Contracting State and the parties' relationship and other elements relevant in the dispute are connected only with that State. The scope of the Convention is stated in Article 1(1) to be applicable "in international case to exclusive choice of court agreements concluded in civil or commercial matters. The term 'international' is broadly defined for both jurisdiction and recognition and enforcement purposes."[footnoteRef:11] Excluded by Article 2(1) from the Convention agreements are those entered into between consumers or between a consumer and a business as well as agreements that are in regards to "individual or collective contracts of employment."[footnoteRef:12] (Garnett, 2009, p.4) The definition applied to consumer is "a natural person acting primarily for personal, family, or household purposes." (Garnett, 2009, p.4) Intellectual property is stated to be an area where those drafting the Convention expanded. Excluded from the Convention in this area is any action that has as its object: (1) (1) the validity of intellectual property rights other than copyright or related rights or (2) the infringement of such rights except where infringement proceedings are brought for breach of a contract between the parties relating to such rights." The validity of registrable rights is stated to only be addressed as preliminary question to resolution of a breach of contract suit and that does fall within the Convention's scope. Garnett reports that from the Australian view, the Convention is "narrow in scope given the wide range of excluded subject matter, although the provisions on intellectual property will increase the range of cases in that area"[footnoteRef:13] [11: Garnett (2009) p.3] [12: Garnett (2009) p.4] [13: Garnett (2009) p.5]
V. Civil Procedure
The principles of Transnational Civil Procedures are principles stated to be "equally applicable to international arbitration, except to the extent of being incompatible with arbitration proceedings. The court and judges are reported as being required to hold judicial independence to hand down a decision on the dispute in accordance to the facts and the law and to be free from improper internal and external influences.[footnoteRef:14] Judges should have "reasonable tenure in office. Nonprofessional members of the court should be designated by a procedure assuring their independence from the parties, the dispute, and other persons with an interest in the resolution. The court should be impartial and the individual holding decisional authority should not participate if there is "reasonable ground to doubt such person's impartiality. There should be a fair and effective procedure for addressing contentions of judicial bias." [footnoteRef:15]Uniform Law Review, 2004, p.760) It is related that the court and the judge are effectively barred from receiving communications concerning the case form a party in the absence of other parties except for communications relating to proceedings without notice and for procedural administration. When communication between the court and a party occurs in the absence of another party, that party should be promptly advised of the content of the communication." (Uniform Law Review, 2004, p.760) It is reported that jurisdiction over a party may be exercised as follows: [14: Uniform Law Review (2004) p.760] [15: Uniform Law Review (2004) p.761]
(1) By consent of the parties to have the case heard before the tribunal;
(2) when a significant connection exists between the state and the party of the transactions or occurrence that is being disputed. (Uniform Law Review, 2004, p.760)
VI. Jurisdiction
Jurisdiction may be exercised as well when there is no other forum available due to the presence of nationality of the defendant in the forum state or presence in the forum states of the defendant property.[footnoteRef:16] It is additionally stated that the court may "grant provisional measures with respect to a person or to property in the territory of the forum state, even if the court does not have jurisdiction over the controversy. Exercise of jurisdiction is to be declined when there is a previous agreement of the parties that some other tribunal has jurisdiction that is exclusive. In addition jurisdiction may be declined or the proceeding suspended when the "court is manifestly inappropriate relative to another more appropriate court that could exercise jurisdiction." [footnoteRef:17] If the dispute is previously pending in another court, the court should decline jurisdiction. [footnoteRef:18] Article 8 of the Hague Convention states in regards to 'recognition and enforcement' that a judgment handed down by a court of a Contracting State that is chosen as the forum of court agreement must be 'recognized and enforced' by other Contracting States and is only such that can be refused on grounds that the Hague Convention specifics. Furthermore, stated is that the case is not subject to review by the original court and that court is bound by the findings of fact of jurisdiction of the original court unless it was a default judgment. It is only possible to postpone or refuse the judgment where the case is under review in the state of origin or if the statute of limitations has not expired. It does state that a refusal does not bar an application for recognition of enforcement of the judgment following a decision on the case. These principles are applicable to a judgment handed down by a court of a Contracting State where the case has been transferred from the court chosen however, such recognition or enforcement may be refused where the party objected to the transfer in a timely manner in the State of origin.[footnoteRef:19] [16: Uniform Law Review (2004) p.761] [17: Uniform Law Review (2004) p.761] [18: Uniform Law Review (2004) p.761] [19: Uniform Law Review (2004) paraphrased]
VII. Cultural Differences and International Arbitration
Cultural difference in international arbitration is reported to be most visible in the areas stated as follows:
(1) Gathering of Evidence – In the beginning international arbitration did not accept discovery in the form used in the United States and the evidence gathering process was limited in adherence to the civil-law process. IN time this reluctance on the part of international arbitration in regards to gathering of facts has diminished and document discovery in a limited basis is the status quo.
(2) Witness Examination — this too has been historically an area of conflict between the civil law and criminal law general processes in regards to cross-examination. Civil lawyers are not comfortable if the approaches used are English or American in the procedure of arbitration and because of this the debate over this issue has been of a significant nature. Efforts at harmonization have resulted in a compromise that is equitable and in which limited cross-examination takes place with continental lawyers learning how to somewhat effectively use the cross-examination process.
(3) The Inquisitorial Tribunal Compared to the Adversarial System — the leading role is taken by the traditional and continental European tribunals in acquiring the facts and the law with the continental tribunal holding the responsibility for fact investigation and examination of witnesses. Still contentious in common law countries are litigation and arbitration with the truth gained by both sides presenting evidence and that evidence undergoing testing during cross-examination of witnesses. The role performed by the common-law tribunal or court is one that is characterized by the court refereeing, ruling on motions, evidence admittance, objections handling and instructing the jury while the court generally has a reliance on the lawyers for citing applicable law and fact presentation. Harmonization is gained through the tribunal being permitted to cross-exam and redirect examination before tribunal members who question the witness. In addition, tribunal members are allowed to conduct investigation on matters that neither the defendant nor the plaintiff's attorney have focused on as central to the case. The parties are able to present their case with no pressure from the panel. Even when the questions posed by the tribunal result in a need for rehabilitation of the witness re-cross examination is allowed for balancing the process for the attorney of common-law.
(4) Submissions in Written Form — A great deal of progress has been realized in comprehensive submissions in writing in international arbitration. Common-law attorneys are no doubt much more at ease with oral arguments that are of an extensive nature but they are reported as having adapted nicely to written submitted court documentation of fact including such as statements of witnesses, reports written by experts, and written briefs that are issue-directed. Still an area of conflict is the refusal of a party to produce supporting documents that are pertinent to the case and the arbitrators are required to behoove all parties to submit documents that are critical to an effective arbitration process. When the party does not produce the needed documents this is noted by the tribunal as an "adverse inference" which obviously affects the arbitration process outcome. [footnoteRef:20] [20: Smith, Grambrel & Russell LLP (2012) p.1]
(5) Expert Testimonies — The ongoing war between experts is not witnessed in civil law court generally and the continental European lawyers are more seasoned in the area of experts appointed by the tribunal. . The English system in this situation is more similar to civil law than the U.S. approach in which experts are generally chosen by the parties and the court has to discern between expert testimonies in the case. International arbitration procedures more resemble the European approach than that utilized in U.S. courts.
(6) Cost Assessment — Various approaches are existing in the area of costs . Differing approaches unhappily coexist in the area of costs as well. English law requires the losing party pay the costs in combination with any judgment ordered on the merits. When there is a dispute relating to costs a detailed assessment is conducted by the court. Continental Europe adheres to all costs being paid by the losing party with the trial judge handing down an estimation of the amount of the appropriate costs. In the United States attorney's fees are requested very often and very seldom granted.
VIII. International Arbitration Harmonization
The international arbitration harmonized practice in civil law jurisdictions permits recovery of costs under the laws and rules applicable with the losing party bearing the responsibility of the costs on behalf of the prevailing party. These costs are assessed and included in the final award.[footnoteRef:21] While there is a progression towards the harmonization of the varying approaches it is reported that practitioners "often remain strongly influenced by and devoted to the procedures of their own legal systems. There remains, therefore, a serious need for mutual understanding and common ground."[footnoteRef:22] [21: Smith, Gambrell & Russell LLP (2012) p.1] [22: Smith, Gambrell & Russell LLP (2012) p.1]
Shackelford (2006) reports in the work entitled "Party Autonomy and Regional Harmonization of Rules in International Commercial Arbitration" that the authority of arbitral tribunals arises "solely from agreements between the parties" since arbitration is only existent due to the parties consenting to the same. The New York Convention and UNICITRAL Model Law both are explicit in their requirement of the choice of procedural provisions of the parties being duly respected and "where this choice is not respected, an arbitral award can be denied enforcement in the courts."[footnoteRef:23] Therefore it is implied that the marginalization of the choice of the parties of arbitration rules not only violate general principles but may result in the award being unenforceable. It is possible that a dispute may arise "many years after the conclusion of an arbitration agreement, so both the parties and the institution itself benefit from the application of updated rules. Whereas parties to an agreement may find more modern rules beneficial, the predictable application of a set of updated rules is imperative for arbitration institutions." [footnoteRef:24] Shackelford notes that the principle that the institutional rules current at the time of arbitration remain applicable is "well entrenched in international arbitration."[footnoteRef:25] The International Chamber of Commerce Rules of Arbitration states as follows: [23: Shackelford (2006) p.900] [24: Shackelford (2006) p.905] [25: Shackelford (2006) p.905]
'Where the parties have agreed to submit to arbitration under the Rules, they shall be deemed thereby to have submitted ipso facto to the Rules in effect on the date of commencement of the arbitration proceedings unless they have agreed to submit to the Rules in effect on the date of their arbitration agreement.[footnoteRef:26] [26: Shackelford (2006) p.905]
Additionally reported is that even when the applicable arbitration rules fail to include a statement specifically that the applicable rules to a dispute are those current at the time of the arbitration "this principle is still followed. It is generally accepted that, even without a provision in the rules providing this standard, "When the parties refer in their agreement to arbitration rules of an institution and this institution has amended its rules at the time of commencement of the arbitration procedure, the rules in force at the time of commencement . . . will be applicable, unless the parties have agreed otherwise." This was the position of the ICC even before the amendments of 1998, which added the paragraph explicitly stating this principle.[footnoteRef:27] [27: Shackelford (2006) p.906]
IX. The Model Law
The work entitled "Commercial Arbitration and Other Alternative Dispute Resolution Methods: United Nations Commission on International Trade Law (UNCITRAL) Model Law on International Commercial Arbitration" reports that the UNCITRAL Model Law on International Commercial Arbitration was adopted by the United Nations Commission International Trade Law (UNCITRAL) on the 21st of June, 1985 and its resolution 40/72 on December 11th 1985 it recommended that "all States give due consideration to the Model Law on International Commercial Arbitration, in view of the desirability of uniformity of the law of arbitral procedures and the specific needs of international commercial arbitration practice."[footnoteRef:28] The Model law is reported to constitute a "sound and promising basis for the desired harmonization and improvement of national laws."[footnoteRef:29] The Model law is reported to cover all stages of the arbitral process from the arbitration agreement to the recognition and enforcement of the arbitral award and to reflect a "worldwide consensus on the principles and important issues of international arbitration practice."[footnoteRef:30] It is reported as acceptable to States of all regions as well as legal and economic systems of the world. This form of model law was chosen as conducive to harmonization and improvement due to its inherent flexibility given to States in the preparation of new arbitration laws. States are advised to follow the model as closely as possible because to do so "would be the best contribution to the desired harmonization and in the best interest of the users of international arbitration" identified as foreign parties and their lawyers.[footnoteRef:31] [28: SICE Foreign Trade Information Center (2012) p.1] [29: SICE Foreign Trade Information Center (2012) p.1] [30: SICE Foreign Trade Information Center (2012) p.1] [31: SICE Foreign Trade Information Center (2012) p.1]
The Model Law has as its design meeting the concerns of the current state of national laws relating to arbitration. The need for improvement and related harmonization is based on findings that domestic laws "are often inappropriate for international cases and that considerable disparity exist between them."[footnoteRef:32] A global survey of national laws on arbitration found that there were disparities in relation to individual provisions and solutions as well as in terms of development and refinement of these laws as some laws are outdated and such that equates the process of arbitration with litigation in court. Other laws are reported as "fragmentary in that they do not address all relevant issues."[footnoteRef:33] It is reported that the parties' expectations which are expressed in a "chosen set of arbitration rules or a 'one-off' arbitration agreement may be frustrated especially by a mandatory provision of the applicable law.[footnoteRef:34] Restrictions of national laws are in regards to the ability of the parties to submit future disputes to arbitration, the power to freely select the arbitrator and their interest in having the arbitral proceedings conducted in accordance to the agreed upon rules of procedure with limited court involvement. [footnoteRef:35] In addition, frustrations are reported to occur from "non-mandatory provisions which may impose undesired requirements on unwary parties who did not provide otherwise."[footnoteRef:36] The absence of non-mandatory provisions can also results in problems since answers to the various procedural issues are not provided.[footnoteRef:37] [32: SICE Foreign Trade Information Center (2012) p.1] [33: SICE Foreign Trade Information Center (2012) p.1] [34: SICE Foreign Trade Information Center (2012) p.1] [35: SICE Foreign Trade Information Center (2012) p.1] [36: SICE Foreign Trade Information Center (2012) p.1] [37: SICE Foreign Trade Information Center (2012) p.1]
The variation of national laws on arbitration are widely varied and this results in problems in addition to uncertainty about the local law. It is reported that the Model Law and its principles and individual solutions are geared towards the reduction or elimination of the previously stated difficulties and as such "presents a special regime geared to international commercial arbitration, without affecting any relevant treaty in force in the State adopted the Model Law. The Model Law is such that upholds harmonization in arbitration proceedings and one that limits the involvement of the court to only an appropriate level of involvement. Article 1 of the Model Law calls for "a wide interpretation so as to cover matters arising from all relationships of a commercial nature, whether contractual or not.[footnoteRef:38] Reported is another aspect of applicability or specifically the "territorial scope of application. According to article 1(2), the Model Law was enacted in a given State would apply only if the place of arbitration is in the territory of that State. However, there is an important and reasonable exception. Articles 8(1) and 9 which deal with recognition of arbitration agreements, including their compatibility with interim measures of protection, and articles 35 and 36 on recognition and enforcement of arbitral awards are given a global scope, i.e. they apply irrespective of whether the place of arbitration is in that State or in another State and, as regards articles 8 and 9, even if the place of arbitration is not yet determined."[footnoteRef:39] The strict territorial criterion, which governs the largest part of the Model Laws' provisions, is reported as having been adopted "for the sake of certainty" and in consideration of: [38: SICE Foreign Trade Information Center (2012) p.1] [39: SICE Foreign Trade Information Center (2012) p.1]
"The place of arbitration is used as the exclusive criterion by the great majority of national laws and, where national laws allow parties to choose the procedural law of a State other than that where the arbitration takes place, experience shows that parties in practice rarely make use of that facility. The Model Law, by its liberal contents, further reduces the need for such choice of a "foreign" law in lieu of the (Model) Law of the place of arbitration, not the least because it grants parties wide freedom in shaping the rules of the arbitral proceedings. This includes the possibility of incorporating into the arbitration agreement procedural provisions of a "foreign" law, provided there is no conflict with the few mandatory provisions of the Model Law. Furthermore, the strict territorial criterion is of considerable practical benefit in respect of articles 11, 13, 14, 16, 27 and 34, which entrust the courts of the respective State with functions of arbitration assistance and supervision."[footnoteRef:40] [40: SICE Foreign Trade Information Center (2012) p.1]
X. Court Involvement in Alternative Dispute Resolution Process
Court involvement under the Model Law includes in the following instances: "A first group comprises appointment, challenge and termination of the mandate of an arbitrator (articles 11, 13 and 14), jurisdiction of the arbitral tribunal (article 16) and setting aside of the arbitral award (article 34). These instances are listed in article 6 as functions which should be entrusted, for the sake of centralization, specialization and acceleration, to a specially designated court or, as regards articles 11, 13 and 14, possibly to another authority (e.g. arbitral institution, chamber of commerce). A second group comprises court assistance in taking evidence (article 27), recognition of the arbitration agreement, including its compatibility with court-ordered interim measures of protection (articles 8 and 9), and recognition and enforcement of arbitral awards (articles 35 and 36)."[footnoteRef:41] (SICE Foreign Trade Information Center, 2012, p.1) Other than in these two occurrences it is stated under the Model Law as follows "no court shall intervene, in matters governed by this Law." [footnoteRef:42] The arbitration agreement is addressed in Chapter II of the Model Law it is stated as follows: "Article 7(1) recognizes the validity and effect of a commitment by the parties to submit to arbitration an existing dispute ("compromis") or a future dispute ("clause compromissoire").[footnoteRef:43] The latter type of agreement is reported to not be currently "given full effect under certain national laws."[footnoteRef:44]
The last chapter of the Model law is focused on recognition and enforcement of awards and makes provisions that are significant in regards to policy and application of rules to arbitral awards through treating awards rendered in commercial arbitration "in a uniform manner irrespective of where they were made"[footnoteRef:45] The Model Law is reported to draw a new line between "international and non-international awards instead of the traditional line between foreign and domestic awards. This new line is based on substantive grounds rather than territorial borders, which are inappropriate in view of the limited importance of the place of arbitration in international cases. The place of arbitration is often chosen for reasons of convenience of the parties and the dispute may have little or no connection with the State where the arbitration takes place. Consequently, the recognition and enforcement of "international" awards, whether "foreign" or "domestic," should be governed by the same provisions. By modeling the recognition and enforcement rules on the relevant provisions of the 1958 New York Convention, the Model Law supplements, without conflicting with, the regime of recognition and enforcement created by that successful Convention." [footnoteRef:46] Any arbitral award under the Model Law is such that is recognized and enforced as binding "irrespective of the country in which it was made"[footnoteRef:47] It is reported that the Model Law "does not lay down procedural details of recognition and enforcement since there is no practical need for unifying them, and since they form an intrinsic part of the national procedural law and practice. "[footnoteRef:48] [41: SICE Foreign Trade Information Center (2012) p.1] [42: SICE Foreign Trade Information Center (2012) p.1] [43: SICE Foreign Trade Information Center (2012) p.1] [44: SICE Foreign Trade Information Center (2012) p.1] [45: SICE Foreign Trade Information Center (2012) p.1] [46: SICE Foreign Trade Information Center (2012) p.1] [47: SICE Foreign Trade Information Center (2012) p.1] [48: SICE Foreign Trade Information Center (2012) p.1]
XI. Delocalization
Arbitration is becoming more delocalized which means that "it is floating on the legal systems of different countries, not attaching itself to any, and serving primarily the interests of international trade."[footnoteRef:49] The primary characteristics of delocalization include those as follows: [49: Jani-ijevi? (2003) p.63]
(1) It is detached from the procedural rules of the place of arbitration,
(2) It is detached from the procedural rules of any specific national law,
(3) It is detached from the substantive law of the place of arbitration,
(4) It is detached from the national substantive law of any specific jurisdiction.[footnoteRef:50] (Janicijevic, 2003, p.64) [50: Janicjevic (2003) p.64]
The detachment is reliant on the following:
(1) written contractual terms;
(2) agreed arbitral rules;
(3) general principles of commercial obligations applicable to transactions; and (4) applicable procedural and substantive approaches common to legal systems in which the transaction is connected.
The second characteristic of delocalized arbitration is that the procedure "must not violate the fundamental norms of international arbitral procedure, acknowledged in every country where arbitration is practiced. These norms include the notion of natural justice (or due process) and "other minimum norms of transnational currency reflected in major international conventions."[footnoteRef:51] The delocalization theory is one that appears on its face as reasonable, appropriate and agreeable and one, which should be enforceable and should serve the cultural diversity in the various forms of courts across the globe. [51: Janicjevic (2003) p.64]
Summary and Conclusion
International arbitration is the preferred method for settlement of international disputes however, barring the effective use of international arbitration are the various peculiarities of the world's legal systems which have been frustrating this effort. Institution of the 'Model Law' or delocalization in arbitration offers the potential for more effective international arbitration and a higher level of success in the acknowledgement and enforcement of arbitration agreements.
Bibliography
ALI / UNIDROIT Principles of Transnational Civil Procedure. Unif. L. Rev. 2004-4
Commercial Arbitration and Other Alternative Dispute Resolution Methods (2006) United Nations Commission on International trade Law (UNCITRAL)
Garnett, Richard (2009) Legal Studies Research Paper. No. 503
Goode, Roy (2001 ) The Role of the Lex Loci Arbitri in International Commercial Arbitration. Arbitration International Vol. 17 No. 1, LCIA, 2001.
Hague Convention on Choice of Court Agreements (2005) 30 June.
International arbitration: Corporate attitudes and practices (2005) PriceWaterHouseCoopers. School of International Arbitration.
Janicijevic, Dejan (2005) Delocalization in International Commercial Arbitration. FACTA UNVERSITATIS. Law and Politics. Vol. 3 No. 1, 2005. Retrieved from: http://facta.junis.ni.ac.rs/lap/lap2005/lap2005-07.pdf
Model Law on International Commercial Arbitration (2012) Commercial Arbitration and Other Alternative Dispute Resolution Methods (2006) United Nations Commission on International trade Law (UNCITRAL) SICE Foreign Trade Information System. Retrieved from: http://www.sice.oas.org/dispute/comarb/uncitral/icomarbe3.asp
R Goode, H Kronke, E McKendrick (2007) Transnational Commercial Law. Text, Cases and Materials (OUP 2007) . Chapter 16 and Chapter. 17.
Shackelford, E. (nd) Party Autonomy and Regional Harmonization of Rules in International Commercial Arbitration. University of Pittsburgh Law Review. Vol. 67. Retrieved from: http://lawreview.law.pitt.edu/issues/67/67.4/Shackelford.pdf
Smith, Gambrell & Russell LLP (2012) International Construction Arbitration: When Cultures Collide. Retrieved from: http://www.sgrlaw.com/resources/trust_the_leaders/leaders_issues/ttl1/594/
The Hague Choice of Court Convention: Magnum Opus or Much Ado About Nothing? Journal of Private International Law. Vol. 5 No. 1.
---
Are you busy and do not have time to handle your assignment? Are you scared that your paper will not make the grade? Do you have responsibilities that may hinder you from turning in your assignment on time? Are you tired and can barely handle your assignment? Are your grades inconsistent?
Whichever your reason is, it is valid! You can get professional academic help from our service at affordable rates. We have a team of professional academic writers who can handle all your assignments.
Plagiarism free papers
Timely delivery
Any deadline
Skilled, Experienced Native English Writers
Subject-relevant academic writer
Adherence to paper instructions
Ability to tackle bulk assignments
Reasonable prices
24/7 Customer Support
Get superb grades consistently
Online Academic Help With Different Subjects
Literature
Students barely have time to read. We got you! Have your literature essay or book review written without having the hassle of reading the book. You can get your literature paper custom-written for you by our literature specialists.
Finance
Do you struggle with finance? No need to torture yourself if finance is not your cup of tea. You can order your finance paper from our academic writing service and get 100% original work from competent finance experts.
Computer science
Computer science is a tough subject. Fortunately, our computer science experts are up to the match. No need to stress and have sleepless nights. Our academic writers will tackle all your computer science assignments and deliver them on time. Let us handle all your python, java, ruby, JavaScript, php , C+ assignments!
Psychology
While psychology may be an interesting subject, you may lack sufficient time to handle your assignments. Don't despair; by using our academic writing service, you can be assured of perfect grades. Moreover, your grades will be consistent.
Engineering
Engineering is quite a demanding subject. Students face a lot of pressure and barely have enough time to do what they love to do. Our academic writing service got you covered! Our engineering specialists follow the paper instructions and ensure timely delivery of the paper.
Nursing
In the nursing course, you may have difficulties with literature reviews, annotated bibliographies, critical essays, and other assignments. Our nursing assignment writers will offer you professional nursing paper help at low prices.
Sociology
Truth be told, sociology papers can be quite exhausting. Our academic writing service relieves you of fatigue, pressure, and stress. You can relax and have peace of mind as our academic writers handle your sociology assignment.
Business
We take pride in having some of the best business writers in the industry. Our business writers have a lot of experience in the field. They are reliable, and you can be assured of a high-grade paper. They are able to handle business papers of any subject, length, deadline, and difficulty!
Statistics
We boast of having some of the most experienced statistics experts in the industry. Our statistics experts have diverse skills, expertise, and knowledge to handle any kind of assignment. They have access to all kinds of software to get your assignment done.
Law
Writing a law essay may prove to be an insurmountable obstacle, especially when you need to know the peculiarities of the legislative framework. Take advantage of our top-notch law specialists and get superb grades and 100% satisfaction.
What discipline/subjects do you deal in?
We have highlighted some of the most popular subjects we handle above. Those are just a tip of the iceberg. We deal in all academic disciplines since our writers are as diverse. They have been drawn from across all disciplines, and orders are assigned to those writers believed to be the best in the field. In a nutshell, there is no task we cannot handle; all you need to do is place your order with us. As long as your instructions are clear, just trust we shall deliver irrespective of the discipline.
Are your writers competent enough to handle my paper?
Our essay writers are graduates with bachelor's, masters, Ph.D., and doctorate degrees in various subjects. The minimum requirement to be an essay writer with our essay writing service is to have a college degree. All our academic writers have a minimum of two years of academic writing. We have a stringent recruitment process to ensure that we get only the most competent essay writers in the industry. We also ensure that the writers are handsomely compensated for their value. The majority of our writers are native English speakers. As such, the fluency of language and grammar is impeccable.
What if I don't like the paper?
There is a very low likelihood that you won't like the paper.
Reasons being:
When assigning your order, we match the paper's discipline with the writer's field/specialization. Since all our writers are graduates, we match the paper's subject with the field the writer studied. For instance, if it's a nursing paper, only a nursing graduate and writer will handle it. Furthermore, all our writers have academic writing experience and top-notch research skills.
We have a quality assurance that reviews the paper before it gets to you. As such, we ensure that you get a paper that meets the required standard and will most definitely make the grade.
In the event that you don't like your paper:
The writer will revise the paper up to your pleasing. You have unlimited revisions. You simply need to highlight what specifically you don't like about the paper, and the writer will make the amendments. The paper will be revised until you are satisfied. Revisions are free of charge
We will have a different writer write the paper from scratch.
Last resort, if the above does not work, we will refund your money.
Will the professor find out I didn't write the paper myself?
Not at all. All papers are written from scratch. There is no way your tutor or instructor will realize that you did not write the paper yourself. In fact, we recommend using our assignment help services for consistent results.
What if the paper is plagiarized?
We check all papers for plagiarism before we submit them. We use powerful plagiarism checking software such as SafeAssign, LopesWrite, and Turnitin. We also upload the plagiarism report so that you can review it. We understand that plagiarism is academic suicide. We would not take the risk of submitting plagiarized work and jeopardize your academic journey. Furthermore, we do not sell or use prewritten papers, and each paper is written from scratch.
When will I get my paper?
You determine when you get the paper by setting the deadline when placing the order. All papers are delivered within the deadline. We are well aware that we operate in a time-sensitive industry. As such, we have laid out strategies to ensure that the client receives the paper on time and they never miss the deadline. We understand that papers that are submitted late have some points deducted. We do not want you to miss any points due to late submission. We work on beating deadlines by huge margins in order to ensure that you have ample time to review the paper before you submit it.
Will anyone find out that I used your services?
We have a privacy and confidentiality policy that guides our work. We NEVER share any customer information with third parties. Noone will ever know that you used our assignment help services. It's only between you and us. We are bound by our policies to protect the customer's identity and information. All your information, such as your names, phone number, email, order information, and so on, are protected. We have robust security systems that ensure that your data is protected. Hacking our systems is close to impossible, and it has never happened.
How our Assignment  Help Service Works
You fill all the paper instructions in the order form. Make sure you include all the helpful materials so that our academic writers can deliver the perfect paper. It will also help to eliminate unnecessary revisions.
2.      Pay for the order
Proceed to pay for the paper so that it can be assigned to one of our expert academic writers. The paper subject is matched with the writer's area of specialization.
3.      Track the progress
You communicate with the writer and know about the progress of the paper. The client can ask the writer for drafts of the paper. The client can upload extra material and include additional instructions from the lecturer. Receive a paper.
4.      Download the paper
The paper is sent to your email and uploaded to your personal account. You also get a plagiarism report attached to your paper.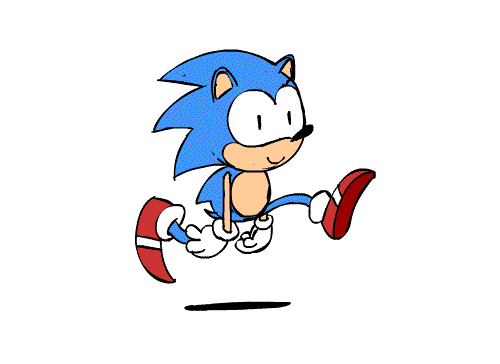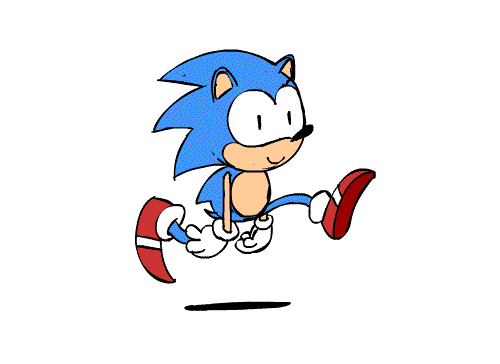 PLACE THIS ORDER OR A SIMILAR ORDER WITH US TODAY AND GET A PERFECT SCORE!!!
---