Organic Milk Green Marketing Observation and Portfolio Analysis
Consumers' interests in purchasing organic products should be carefully treated by producers, by retailers, and by marketers that develop strategies intended to increase consumption in these areas. Organic milk is an important market segment characterized by a sensitive product that requires producers to meet high standards regarding their production process. Green marketing strategies are intended to emphasize environment friendly practices, and not to deceive customers and mislead them into thinking such products address high eco-friendly standards when in fact they do not. This analysis focuses on organic milk and on whether or not it is efficiently green marketed by retailers.
Introduction
The analysis of market trends reveals customers' increased interest in purchasing and using organic products. The advantages of organics rely on their apparent influence on individuals' health, although a study developed by British scientists did not find significant improvement produced by organic food products in comparison with products for which pesticides were used. In addition to this, certain customers also think of environmental protection when selecting the products they purchase. Marketers have identified these trends and develop their marketing plans in accordance with the opportunities they present. Companies' marketing plans rely on products' environmental influence when developing the promotional strategy.
Organic Milk Green Marketing Analysis
One of the most sought-after organic products is organic milk. The thought of purchasing and consuming organic milk from farms of animals fed naturally, with no additional supplements and no chemicals to improve their performance appeal largely to a certain customer segment interested in eating organics. The fact that supplements used in order to enrich regular milk can determine a series of product modifications that are not entirely beneficial to consumers determine more and more people to address organic milk instead.
The difference between regular and organic milk is not limited to their composition and effects on our health. Because organic milk has no additional supplements to extend its preserving, it must be consumed more rapidly in comparison with regular milk. This means that producers must sell it faster. All these increase producers' efforts, which are reflected in organic milk's price.
Another issue of great importance regarding organic milk is its promotion. If the organic quality of milk is not emphasized, its market success is not as satisfactory as producers would like it to be. Therefore, it is important that all of the marketing mix elements are developed in an integrative manner in order to build a green strategy for the product. The problem in this case is that some producers use green marketing as a means to promote qualities and certifications that their organic milk does not really have, deceiving consumers.
Green marketing refers to companies' ability to sell products that focus on the environmental benefits they provide (Ottman, 2011). This type of marketing was determined by people's need to protect forests, the ozone layer, and the natural environment. An increasing number of customers tend to purchase eco-friendly products because of their benefits. Such products can be environmentally friendly in themselves, or they can be produced or packaged in environmentally friendly ways (Shanley, 2002). Green marketing has an additional type of customer satisfaction in comparison with normal marketing strategies: it allows customers to gain satisfaction through the benefits and quality of products, but it also satisfies their need to contribute to improving environmental issues (Smith, 1998). This is mostly the case of bio-degradable, recycled, and eco-friendly products.
In addition to this, companies must invest in corporate social responsibility activities, as this seems to be an important factor that sometimes influences people's purchasing decision. In situations where different companies provide similar products at similar prices, it is more likely that customers will choose the company with intense corporate social responsibility actions. In certain countries, governments develop strict rules and regulations that determine companies to implement eco-friendly systems and processes (Winston & Mintu-Wimsatt, 2013). Green marketing also influences companies' costs.
Regarding the green marketing mix, it ensures that the 4 Ps follow environmental protection guidelines. Green products determine energy saving, intended to reduce the required resources level and pollution (Johnson, 2012). Green price refers to the fact that many customers would be willing to pay extra for increased product value (Ottman, 1998). Green placement refers to reducing the carbon footprint by reducing transport emanations. Green promotion refers to the product and the environment.
Organic Milk by Whole Foods Market Analysis
In order to determine how some of the companies use green marketing in relationship with organic milk, this analysis will focus on Whole Foods Market, and organic foods retailer. The organic foods supermarket chain has also developed an international business. The green marketing of Whole Foods has significantly contributed to its success.
Company Mission
Companies that have successfully implemented green practices have managed to reach this objective because they made it their mission (Conrad & Horowitz, 2010). In other words, they included their commitment towards green practices in their company mission. The importance of this fact relies on allowing all stakeholders align themselves with Whole Foods' values. The company's mission makes employees aware of what the company establishes as objectives, and identifies the general strategies that can be used in reaching them (Whole Foods Market, 2014). The company's mission also makes it public to customers that it intends to reach green standards. The green mission of Whole Foods is to address environmental stewardship by reducing the impact on the environment and its resources, reusing materials is possible, and recycling.
Green Marketing Mix Analysis
Green Products
Whole Foods commercializes organic milk as 365 Organic Everyday Value Milk produced by the country's leading cooperative of organic farmers. Cows producing this organic milk are fed 100% certified organic feed, and receive no antibiotics or artificial growth hormones treatments. In addition to this, animals are pastured and allowed to express their natural behaviors in order not to develop stress.
Whole Foods' products such as organic milk are based on composting, which has reduced the company's landfill waste by 75% in certain regions. Most of company's stores are able to supplement its wind credit purchase with solar panels power (EPA, 2014). Each of these solar panels allows Whole Foods Produce and save more than 2.2 million kilowatt hours over 20 years, to benefit from more than 1,650 tons of CO2 emissions avoided, the equivalent of removing 440 cars from the roadways, and to reduce the impact on our country's power grids.
In addition to this, in 2002, the Whole Foods Berkeley store became the country's first major food retailer that used solar energy as its main power source. The store was followed by Brentwood, California that uses solar energy for 24% of its power source and its Edgewater, New Jersey, store that hosts an array of 14,000 square feet of solar panels.
In order to reduce paper waste, Whole Foods is implementing paperless ordering systems. The use of power monitors and other technology is intended to reduce energy consumption. The company also uses compostable supplies for its food and wine sampling. Whole Foods also pays great interest to using rechargeable batteries (ACC, 2012).
Green Placement
Transportation is another business area where Whole Foods excels at producing environmental benefits. The company is trying to reduce the carbon print by supporting carpooling and public transportation for team members. The company also saves packing peanuts and gives them to local shipping stores in order to help with their shipping process. In addition to this, Whole Foods tries to determine its suppliers to eliminate Styrofoam use in shipping. The strong relationship that Whole Foods has developed with its suppliers allows the company to have an important influence on them and their business. Therefore, the company uses its power of influence in order to determine other companies to address environmental friendly practices.
Green Pricing
The characteristics of organic milk make it more difficult to be brought from producers to customers, following a long line of distributors. Organic milk requires a more efficient inventory management, and increased efforts from producers and retailers. This leads to increased prices. Higher prices are one of the most frequently complained about organics' disadvantages by customers. Market studies have determined that about a third of the organic milk market is based on premium products (Head, 2012). Prices represent an important barrier for certain customer segments.
The technologies used by Whole Foods in order to develop environment friendly practices require significant investments. Therefore, it is only natural that the level of investments is reflected in its products' prices, such as organic milk. However, the price difference in comparison with regular milk is not as significant as in the case of other competitors. This is because While Foods is the leader in its market and benefits from a large number of national stores. This allows the company to generate impressive organic milk sales that allow Whole Foods to make the required investments while not increasing prices beyond an available level for most customers.
There are several factors that customers weigh in when making their purchasing decision. These factors are price, quality, convenience, and tome, or a combination of these. Studies in the field have revealed the fact that certain customer categories are willing to pay more for extra quality in the products they use. Whole Foods seems to understand this and establish a pricing strategy for its organic milk that satisfies customers' possibilities and the company's necessities.
Green Packaging
Organic milk's packaging is an important area where companies can increase their efforts in their attempt to develop environment friendly practices. In the case of Whole Foods, the company has banned plastic grocery bags. In addition o this, it encourages the use of reusable grocery bags by providing affordable bags and by paying at least a nickel-per-bag refund. Whole Foods is also implementing the use of reusable and compostable plates and bowls in our dining areas.
The frequent usage of recycled paper with high percentage of consumer waste is another area in which Whole Foods reveals its genuine interest in developing eco-friendly practices. Another important fact that must be discussed when analyzing companies' green marketing relies on their interest and ability in determining consumers to address environment friendly practices. If companies limit their interest to what they are doing and do not promote these practices to their customers, their effects are reduced.
This is not the case of Whole Foods. The company is interested in creating an environment friendly vision by involving its customers in this process. Therefore, Whole Foods provides receptacles for glass and plastic recycling in its dining areas. It also provides collection boxes in most of its stores for cell phones and ink jet cartridges. It is very important that companies educate their audience. This ensures that an increased number of people address environmental protection actions.
The company replaces plastic and paper prepared food containers and utensils with all-natural fiber packaging (Whole Foods, 2012). These are made of renewable resources such as begasse made from sugar cane pulp and wood fibers that are compostable and chlorine and dioxins free. This is an important eco-friendly activity.
Green Promotion
The organic milk commercialized by Whole Foods must be properly promoted in order to ensure that customers understand the products' benefits. Therefore, the organic milk's packaging, label, and advertisements reveal the fact that it is 100% certified. The online store of the company also provides such information.
However, should the company limit its green activity to itself, than little results would be achieved. Whole Foods uses promotional techniques in order to determine customers, suppliers, and business partners to address similar environmental friendly activities. The increasing number of customers that purchase Whole Foods organic milk reflects its power of influence in such cases. The company's print ads are made on recycled paper and use water based inks and solvent free printing processes.
Organics
The entire Whole Foods business model is built on organics. The organic agriculture that Whole Foods' products are determined by help ensure the health of consumers, farmers, and the environment. Organic farming allows the development of biodiversity, reducing the danger of large scale crop failure and plant disease. It focuses on natural prevention instead of pesticides. Organic farms do not use persistent pesticides, fungicides or herbicides. It also ensures the safety of food, the integrity of soil and crops by prohibiting the use of genetically modified organisms (GMOs). Water quality is also improved by eliminating harmful runoff from artificial fertilizers and other toxic chemicals.
Whole Foods Green Initiatives
Palm Oil
Whole Foods focuses on protecting rainforests, communities, and the global climate by supporting the development of sources of sustainable palm oil. Therefore, the company only uses independently verified and certified palm oil. In addition to this, Whole Foods requests its peers to do the same.
Biodiesel
The company's trucks mostly use biodiesel fuels, reducing CO2 emissions into the air. Its fleet also benefits from aerodynamic aprons to reduce wind resistance and fuel consumption. These trucks also use a fuel-saving system. This allows engines to be used more efficiently.
Whole Foods Portfolio Analysis
Irony aside, Whole Foods' organic milk can be considered a cash cow. This position is reached by an increasing organic milk market segment. Whole Foods benefits from this by gaining more profits from organic milk while it is not necessary to increase its investments in order to reach this objective.
Conclusions
Green marketing is an important practice with important benefits on companies, customers, and the environment. Whole Foods represents a difficult to reach standard for its competitors. The sustained efforts made by the organic foods stores chain reveals its genuine interest in environmental protection. Whole Foods cannot be accused of greenwashing regarding its organic milk, as it is continually intensifying its efforts in green packaging, reducing carbon print, and resource usage.
The company's green mission is reflected in its organic milk marketing strategy and in its production process. Whole Foods has managed to significantly reduce its energy consumption by implementing wind energy and solar panels technology. In addition to this, its fleet of trucks uses technologies intended to reduce biodiesel dependence.
The fact that the company's business is based on organic products such as organic milk represents the pillar of its success in addressing eco-friendly practices. By certifying its organic milk in accordance with highest standards, Whole Foods is able to provide high quality organics. Its leadership position on most organic foods market segments is ensured by the high quality of its products. However, this also determines the price disadvantage. The company's investments are reflected in its products' high prices. Although studies in the field state that certain customer categories are willing to pay more for extra quality, high prices are an impediment for many buyers.
Another important business aspect where Whole Foods reflects its commitment to environment friendly practices is represented by its influence on stakeholders. The company uses its strong position and relationship with suppliers in order to determine them to address eco-friendly practices. Whole Foods also educates its customers into protecting the environment by determining them to use paper bags, to recycle glass and plastics, and by offering them the opportunity to recycle cell phones and inkjet cartridges. The important celebrities that shop at Whole Foods also represent a factor of influence on their fans. In addition to this, Whole Foods also requires its competitors to implement the same environmental friendly practices. However, in this case, it can be considered that its competitors would do so in order to try to reach the standards imposed by Whole Foods. It is important that companies invest in environmental protection in order to increase their productivity.
Reference list:
1. Johnson, F. (2012). Green Marketing Concepts: How to Cash In with Ecological Niche Marketing. Retrieved May 9, 2014 from http://books.google.ro/books?id=8yJLxn2bLZkC&printsec=frontcover&dq=green+marketing&hl=ro&sa=X&ei=CD5tU-eZDqWkyAP8soDoAw&ved=0CCoQ6AEwAw#v=onepage&q=green%20marketing&f=false.
2. Ottman, J. (2011). The New Rules of Green Marketing: Strategies, Tools, and Inspiration for Sustainable Branding. Retrieved May 9, 2014 from http://books.google.ro/books?id=uIDO3Gr-4usC&printsec=frontcover&dq=green+marketing&hl=ro&sa=X&ei=Fz9tU_enPIenyAPtuIDgBA&ved=0CB8Q6AEwAA#v=onepage&q=green%20marketing&f=false.
3. Green Mission (2014). Whole Foods Markets. Retrieved May 9, 2014 from http://www.wholefoodsmarket.com/mission-values/environmental-stewardship/green-mission.
4. Whole Foods Market's Green Mission Report (2012). Whole Foods. Retrieved May 9, 2014 from http://www.wholefoodsmarket.com/sites/default/files/media/Global/Core%20Value/2012GreenMissionReport_0.pdf.
5. Green Power Partnership (2014). Environmental Protection Agency. Retrieved May 9, 2014 from http://www.epa.gov/cleanenergy/.
6. Shanley, P. (2002). Tapping the Green Market: Certification and Management of Non-Timber Forest Products. WWF. Retrieved May 9, 2014.
7. Winston, W. & Mintu-Wimsatt, A. (2013). Environmental Marketing: Strategies, practice, Theory, and Research. The Haworth Press. Retrieved May 9, 2014 from http://books.google.ro/books?id=vq1Qv8slRp4C&printsec=frontcover&dq=green+marketing&hl=ro&sa=X&ei=yGhtU7-9BMfLywOStoGQBQ&ved=0CD4Q6AEwCA#v=onepage&q=green%20marketing&f=false.
8. Conrad, J. & Horowitz, S. (2010). Guerilla Marketing Goes Green: Winning Strategies to Improve your Profits and Your Planet. Retrieved May 9, 2014 from http://books.google.ro/books?id=bzorYOiNPKsC&printsec=frontcover&dq=green+marketing&hl=ro&sa=X&ei=tWltU7PsFaKMyQO0vYDABQ&ved=0CEMQ6AEwCQ#v=onepage&q=green%20marketing&f=false.
9. Smith, T. (1998). The Myth of Green Marketing. University of Toronto Press. Retrieved May 9, 2014 from http://books.google.ro/books?id=1CQMwBDWNXsC&printsec=frontcover&dq=green+marketing&hl=ro&sa=X&ei=QmptU-PbEuOlyQPBkoCgBg&ved=0CCcQ6AEwAg#v=onepage&q=green%20marketing&f=false.
10. Ottman, J. (1998). Green Marketing: Opportunity for Innovation. NTC Business Books. Retrieved May 9, 2014.
11. Whole Foods Uses EasyPack to Recycle Fluorescent Bulbs and Batteries. Air Cycle Corporation. Retrieved May 9, 2014 from http://www.aircycle.com/articles/whole-foods-easypak-recycling/.
12. Head, L. (2012). Why Organic Needs a Re-Brand. Green Biz. Retrieved May 18, 2014 from http://www.greenbiz.com/blog/2012/08/03/why-organic-needs-re-brand.
---
Are you busy and do not have time to handle your assignment? Are you scared that your paper will not make the grade? Do you have responsibilities that may hinder you from turning in your assignment on time? Are you tired and can barely handle your assignment? Are your grades inconsistent?
Whichever your reason is, it is valid! You can get professional academic help from our service at affordable rates. We have a team of professional academic writers who can handle all your assignments.
Plagiarism free papers
Timely delivery
Any deadline
Skilled, Experienced Native English Writers
Subject-relevant academic writer
Adherence to paper instructions
Ability to tackle bulk assignments
Reasonable prices
24/7 Customer Support
Get superb grades consistently
Online Academic Help With Different Subjects
Literature
Students barely have time to read. We got you! Have your literature essay or book review written without having the hassle of reading the book. You can get your literature paper custom-written for you by our literature specialists.
Finance
Do you struggle with finance? No need to torture yourself if finance is not your cup of tea. You can order your finance paper from our academic writing service and get 100% original work from competent finance experts.
Computer science
Computer science is a tough subject. Fortunately, our computer science experts are up to the match. No need to stress and have sleepless nights. Our academic writers will tackle all your computer science assignments and deliver them on time. Let us handle all your python, java, ruby, JavaScript, php , C+ assignments!
Psychology
While psychology may be an interesting subject, you may lack sufficient time to handle your assignments. Don't despair; by using our academic writing service, you can be assured of perfect grades. Moreover, your grades will be consistent.
Engineering
Engineering is quite a demanding subject. Students face a lot of pressure and barely have enough time to do what they love to do. Our academic writing service got you covered! Our engineering specialists follow the paper instructions and ensure timely delivery of the paper.
Nursing
In the nursing course, you may have difficulties with literature reviews, annotated bibliographies, critical essays, and other assignments. Our nursing assignment writers will offer you professional nursing paper help at low prices.
Sociology
Truth be told, sociology papers can be quite exhausting. Our academic writing service relieves you of fatigue, pressure, and stress. You can relax and have peace of mind as our academic writers handle your sociology assignment.
Business
We take pride in having some of the best business writers in the industry. Our business writers have a lot of experience in the field. They are reliable, and you can be assured of a high-grade paper. They are able to handle business papers of any subject, length, deadline, and difficulty!
Statistics
We boast of having some of the most experienced statistics experts in the industry. Our statistics experts have diverse skills, expertise, and knowledge to handle any kind of assignment. They have access to all kinds of software to get your assignment done.
Law
Writing a law essay may prove to be an insurmountable obstacle, especially when you need to know the peculiarities of the legislative framework. Take advantage of our top-notch law specialists and get superb grades and 100% satisfaction.
What discipline/subjects do you deal in?
We have highlighted some of the most popular subjects we handle above. Those are just a tip of the iceberg. We deal in all academic disciplines since our writers are as diverse. They have been drawn from across all disciplines, and orders are assigned to those writers believed to be the best in the field. In a nutshell, there is no task we cannot handle; all you need to do is place your order with us. As long as your instructions are clear, just trust we shall deliver irrespective of the discipline.
Are your writers competent enough to handle my paper?
Our essay writers are graduates with bachelor's, masters, Ph.D., and doctorate degrees in various subjects. The minimum requirement to be an essay writer with our essay writing service is to have a college degree. All our academic writers have a minimum of two years of academic writing. We have a stringent recruitment process to ensure that we get only the most competent essay writers in the industry. We also ensure that the writers are handsomely compensated for their value. The majority of our writers are native English speakers. As such, the fluency of language and grammar is impeccable.
What if I don't like the paper?
There is a very low likelihood that you won't like the paper.
Reasons being:
When assigning your order, we match the paper's discipline with the writer's field/specialization. Since all our writers are graduates, we match the paper's subject with the field the writer studied. For instance, if it's a nursing paper, only a nursing graduate and writer will handle it. Furthermore, all our writers have academic writing experience and top-notch research skills.
We have a quality assurance that reviews the paper before it gets to you. As such, we ensure that you get a paper that meets the required standard and will most definitely make the grade.
In the event that you don't like your paper:
The writer will revise the paper up to your pleasing. You have unlimited revisions. You simply need to highlight what specifically you don't like about the paper, and the writer will make the amendments. The paper will be revised until you are satisfied. Revisions are free of charge
We will have a different writer write the paper from scratch.
Last resort, if the above does not work, we will refund your money.
Will the professor find out I didn't write the paper myself?
Not at all. All papers are written from scratch. There is no way your tutor or instructor will realize that you did not write the paper yourself. In fact, we recommend using our assignment help services for consistent results.
What if the paper is plagiarized?
We check all papers for plagiarism before we submit them. We use powerful plagiarism checking software such as SafeAssign, LopesWrite, and Turnitin. We also upload the plagiarism report so that you can review it. We understand that plagiarism is academic suicide. We would not take the risk of submitting plagiarized work and jeopardize your academic journey. Furthermore, we do not sell or use prewritten papers, and each paper is written from scratch.
When will I get my paper?
You determine when you get the paper by setting the deadline when placing the order. All papers are delivered within the deadline. We are well aware that we operate in a time-sensitive industry. As such, we have laid out strategies to ensure that the client receives the paper on time and they never miss the deadline. We understand that papers that are submitted late have some points deducted. We do not want you to miss any points due to late submission. We work on beating deadlines by huge margins in order to ensure that you have ample time to review the paper before you submit it.
Will anyone find out that I used your services?
We have a privacy and confidentiality policy that guides our work. We NEVER share any customer information with third parties. Noone will ever know that you used our assignment help services. It's only between you and us. We are bound by our policies to protect the customer's identity and information. All your information, such as your names, phone number, email, order information, and so on, are protected. We have robust security systems that ensure that your data is protected. Hacking our systems is close to impossible, and it has never happened.
How our Assignment  Help Service Works
You fill all the paper instructions in the order form. Make sure you include all the helpful materials so that our academic writers can deliver the perfect paper. It will also help to eliminate unnecessary revisions.
2.      Pay for the order
Proceed to pay for the paper so that it can be assigned to one of our expert academic writers. The paper subject is matched with the writer's area of specialization.
3.      Track the progress
You communicate with the writer and know about the progress of the paper. The client can ask the writer for drafts of the paper. The client can upload extra material and include additional instructions from the lecturer. Receive a paper.
4.      Download the paper
The paper is sent to your email and uploaded to your personal account. You also get a plagiarism report attached to your paper.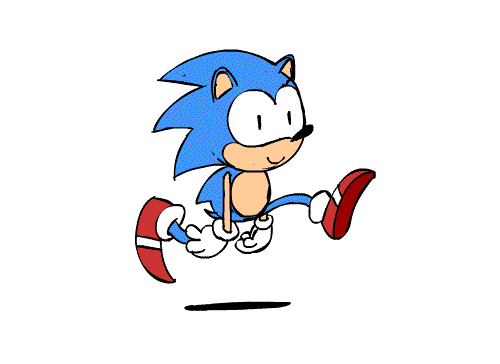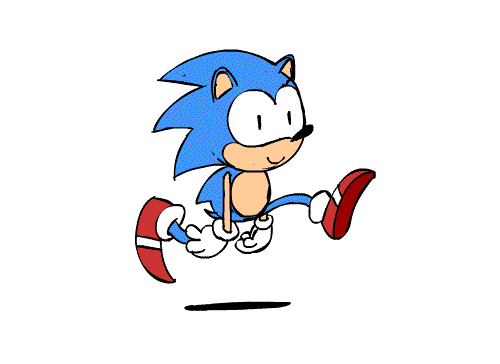 PLACE THIS ORDER OR A SIMILAR ORDER WITH US TODAY AND GET A PERFECT SCORE!!!
---