Fortune Affect Grand Master Flash's Political Message?
Music is one of the most powerful forms of communication. It utilizes different types of information networks to cut across linguistic and social boundaries. In several occasions music has the potential to relate to politics and power. From the songs of sorrow sung by slaves in the south, to the revolutionary nature of jazz, blues, and rhythym and blues (R&B) during the activist days of the Civil Rights Movements, music has been an important part of many social and political changes. In the recent past the power of music has definitely been amplified by increasingly globalized communications such as social media. Nowadays more rapidly than ever, music links and influences people from all over the world (Malone and Martinez).
Hip-hop is considered by some to be one of the most important genres of music. It originated in the Bronx, New York in the early seventies and has grown rapidly beyond the confines of music to become a cultural movement. It is based on poetry, dance moves, visual art, and the cultural and political heritage of African-American, Latino, Caribbean and African communities in the U.S. It started as an independent expression of music and culture with no commercial interests. No one ever imagined that hip-hop would make money; it was more about having fun (Independent Lens).
Compared to all other modern music genres, hip-hop has profited from the use of cultural artifacts to become the most significant artistic force in the whole world. From its humble beginnings expressing urban struggles in the Bronx, hip hop has grown to become a global phenomenon. However, despite its global reach, hip-hop remains what some refer to as the organic stabilizer – meaning that despite its global reach it remains a grassroots occurrence. Hip-hop features a natural space that allows for expression of social and political matters at a community level. In contrast, its global reach offers fascinating possibilities that go beyond geographical and cultural barriers (Malone and Martinez).
Frequently the word "rap" has been used as a synonym for hip-hop. However rap more fittingly describes hip-hop tracks or albums that are released, played, and sold on websites and commercial radio stations by huge record labels. Many artistes do however agree that the word "rap" appropriately describes the action of speaking of hip-hop lyrics. It could have several sub-genres for instance alternative, mainstream, or underground; while hip-hop is an appropriate descriptor for the actual music genre under which rap falls (Independent Lens).
A defining moment in the origin of hip-hop occurred in 1973 when Kool Herc, a disc jockey (DJ) from Jamaica, brought a new sound to a house party in the Bronx. He mixed the prose delivered in the background of reggae tracks with the modern American music of that time. The audience responded positively when he spoke over the heavy beats of popular soul, funk, and R&B tracks. This act made the songs longer and maintained the high energy throughout the party. A DJ friend of Herc's, Grandmaster Flash, quickly adopted this technique and made it bigger by making the combinations of the lyrics and beats audible and a bit more playful, courtesy of a highly entertaining and more performance-centered approach (Independent Lens).
This paper shall examine the influence of the Hip-hop artiste Grandmaster Flash (GMF) on hip-hop, the phases of his growth in the genre, the impact his music had on people, his style of music, the political undertones in his lyrics and different aspects of hip-hop. A conclusion is given at the end.
2. Stages of Hip Hop development and Grandmaster Flash's Musical Climb
The growth of hip hop over the last four decades in the United States involves three unique phases.
2.1 Cultural awareness
The inherent power of this genre of music is based on the skills and capabilities to express culture, daily struggles, and experiences thus bringing about new and interesting forms of music. Hip-hop originated during the post-civil rights era in the New York ghettos as political and economic transformations brought racial and social tensions to the forefront. In terms of its origins, the genre was just an artistic and cultural expression of life in the ghetto in both positive and negative aspects. The strong summer heat drew people out of their houses and closer to one another. Poor social amenities and limited economic opportunities forced individuals to rely on the support of the community in addition to their own creativity.
Hip-hop has been influenced since its inception by American jazz, R&B, soul and funk artistes; writers such as Iceberg Slim; and community heroes like Muhammad Ali. The R&B artiste Gil Scott-Heron was one of the most important early influences of the music genre. The African-American church, unlikely a source as it seems, had one of the deepest influences on hip-hop. This is because African-American clergymen employed a mix of parables and experiences in an interactive way ensuring that the congregation was engaged throughout the sermon. One of their main instruments for this purpose is call and response, whereby the preacher shouts out a phrase and the adherents respond, creating a link between the two (Codrington).
Therefore hip-hop developed in the grassroots level through people and groups who were influenced by the same environment, utilizing nothing more than the few resources that they had at their disposal. Via the five elements of hip-hop which include DJ'in', MC'in', graffiti, breakin', and knowledge, young men found ways to critique their environment, brighten up dull neighborhoods, praise community heroes and to empower and build their own communities (Malone and Martinez).
The kind of music played by the likes of Grandmaster Flash and Bambaataa were major segments of the poetic and musical heritage that combined into hip hop. The rich culture of African-Americans and other immigrant cultures, the combination of oratorical devices and storytelling in these communities and the fluidity with which DJs combined different genres to start a fresh form of expression for the youth of New York City in the seventies merged to form hip hop as we know it today. The wide variety of influences and occurrences have given hip hop a diversity that is not often recognized by its critics but well-known and appreciated by its fans (Codrington).
2.2 Political Development
In the recent past hip hop has transformed from lyrics that featured political undertones to those that nowadays tackle political issues overtly. The political messages conveyed seek to have an impact on the electoral outcomes in the United States via conventions, registration drives and encouraging a high voter turnout. To some extent some leaders in the hip-hop world have in the past nominated and backed candidates to elected positions. As community-based hip-hop groups concentrated on matters affecting their societies throughout the United States during the early 1990s, the economic power that the genre had acquired over the last twenty years unavoidably allowed for political platforms that cut across both national and local communities (Malone and Martinez).
In the United States (U.S.) matters such as police brutality against African-Americans, gang violence, economic disparities, and the perception of never-ending racism has led to rappers such as Public Enemy, Kendrick Lamar, The Game, and Paris talking about them in their music. In the last few years "gangsta rap" groups are breaking new grounds in the airwaves, this empowering and politically conscious music is thriving not only ideologically but also commercially. According to Charise Cheney this is the golden era of rap nationalism. Other critiques have asserted that in the late eighties it was hip hop artists and groups such as Black Panther instead of the black churches and civil rights movements that had a direct and deeper relation with the disenfranchised black youths (Malone and Martinez).
This political nature of hip-hop has gone beyond expressing the struggles of the black youths in songs, to a vehicle used by hip-hop artiste to rally the youths into civic activism. This campaigns like the 2000 presidential campaign effort led by Rap mogul Russell Simmons, Al Sharpton, Martin Luther King III and 'Rock the Vote', used hip-hop to register thousands of youths. This 'get out the vote' effort whose slogan was "Register. Vote. Represent," shows the power of Hip-hop as a culture (Kitwana).
2.3 Movement Culture
Around 1985, hip-hop had already expanded beyond its main consumers, the Black and Latino communities. Rap artists such as LL Cool J. And Run DMC helped turn hip-hop into a mainstream genre enjoyed even by white American audiences. White rap groups such as the Beastie boys, based in New York, signaled that hip hop could also be experienced and promoted by those not within the black communities in which it was started (Malone and Martinez).
One of the other communities that have had a significant influence on hip hop is the Puerto Rican community in New York. They have been major players in propagating the different elements of hip hop including DJ'in', MC'in', graffiti and breakin' right from its inception. Moreover, many Puerto Ricans consider hip hop as part of their culture; renowned journalist Edward Sunez Rodriguez goes even further and asserts that the value of hip hop in their culture is as important as salsa and colonialism (Rivera).Russell Simons, although he is the most high profile, is not the only one Puerto Rican artist. Previous campaigns by Rock the vote had attempted to register black and Latino youths (Kitwana).
3. Grand Master Flash's music and its effect on people
According to Matthias Mauch, the dominance of the hip hop genre has been the most significant occurrence to transform the musical composition of the American charts in the last 5 decades. The team even goes further to assert that the impact made by Beatles' is overhyped, while Grand Master flash's influence is most probably underrated (Jacobs). There are many who would disagree completely, however; musical taste is always a personal matter — although when it becomes a part of the social milieu then its impact is far greater.
In 1981 a little known artist named Grandmaster flash released a self-titled recording known as "The Adventures of Grandmaster Flash on the Wheels of Steel" which introduced audiences to a fresh form of mixing techniques that included samples from the Queen, Blondies, and Chic. Grandmaster Flash, who was now performing with other artists in the Furious Five group, released another song titled "Message" in 1982 which set the precedence for the bragging and boasting, and social critique that is nowadays part and parcel of hip hop (Bey). Grand Master Flash featuring the Furious Five, released their debut song "Freedom" in the 1980's under the Sugar Hill Records label. The song reached the top 20 R&B charts and sold over 50,000 copies. The follow up song titled "Birthday Party" was also a hit.
The group went ahead and made many other chart topping solos and albums. They have greatly influenced other hip hop acts such as Run DMC, Eminem, Busta Rhymes, Wu tang clan, Salt-n-Pepa, Beastie Boys, Tupac Shakur, KRS-One, and many others. Hip hop artist Ice Cube also influenced by the group released the remix of his song "Check Yo Self" featuring Das EFX that sampled Grandmaster Flash and the Furious Five's "The Message" (Allmusic.com).
Grandmaster Flash and the Furious Five were inducted into the Rock & Roll Hall of Fame in 2007. The group was also honored for its achievement at the 2005 VH1 Hip Hop Honors. The Smithsonian institute in Washington, D.C. has in its Museum of Natural History the records and turntables that were owned and used by DJ Grandmaster Flash while initially plying his trade.
4. "White Lines" and "The Message"
The record titled "the Message" revolutionized the rap music industry. It proved that artists could sing or rap about other matters instead of party songs and still sell their music. The record featured rapper Melle Mel and Duke Bootee. So called rap music pundits raved on and on criticizing the song and there were rumors that several members of the group initially did not want to record it. Nevertheless the music broke sales records and set precedence in the hip hop world, enabling other performers such as Public Enemy and Boogie Down Productions to incorporate political and social critique in their music. Similar to "the message," the group released another song titled "White Lines (Don't Do It)" which was an anti-drug record. The title "white lines" apparently seemed to convey the opposite message prior to the words "don't do it" being added to it (JohnG)
5. GMF's political stages of development
Many critics credit Grandmaster Flash as one of the most influential performers in rap music; they feel that he came up with several elements of the genre. He single-handedly came up with techniques and performance devices that are now critical parts of hip-hop DJ-ing. Grandmaster Flash together with the Furious five were originally recognized for their fast paced high-energy records including "Freedom" and "Birthday Party," which entailed oratorical skills and smooth production (Tate).
Songs such as "The Message" which were released later on set precedence for social and political commentary (Political rap), making the group, pioneers of this sub-genre of rap. This influenced the likes of Chuck D. And KRS-One to come up with thought-provoking socially conscious rap on the level of Bob Marley and Bob Dylan. The group also recorded "White Lines (Don't Do It)" to tackle drug abuse (1983) (Tate).
The underlying theme of the songs they produced from this time on was social and political. "The Message" was revolutionary. The song had a narrative on gang violence, police brutality, drugs, prison, and prostitution in South Bronx. It was the first mainstream hi-hop group with the biggest MC talking about critical issues that meant a lot (Kaufman). The track has been praised as hip hop's first ever overt political expression, with the lead rapper from Furious Five, Melle Mel, voicing the daily experiences in the Bronx. Thus the group was seen as pioneers of political rap and conscious hip hop (Richardson).
6. The classic dimensions of Hip Hop
According to DJ Afrika Bambaataa the 5 key elements of the hip-hop movement are DJ'in', MC'in', graffiti, breakin' and knowledge. Other elements include hip-hop fashion (swag), slang and beatboxing (Center for Mental Health in Schools at UCLA). These socially intertwined activities combined, forming what many would one of the most admired and copied cultures in a generation (Independent Lens).
6.1 Graffiti
The very first types of graffiti were quick spray-painted on wall featuring individual's nickname or gang. It then transformed into large detailed calligraphy including even color effects. Graffiti is now an appreciated form of modern visual art that has found its way to exhibitions and displays in major art institutions. It also remains an expression of the urban youth culture in cities (Independent Lens).
6.2 DJ-ing
This is one of the crucial means of creating hip-hop music. The abbreviation DJ is short for disc jockey – an individual who plays recorded music often using turntables. Grandmaster Flash made smoother production by perfecting Kool Herc's method of mixing records. He came up with the quick mix theory, which is all about marking records and hearing the mix of the two record you are about to play using headsets before the audience gets to hear it enabling smooth transition between records (Bakala-ska).
The act of scratchin' and cuttin' and moving the vinyl records so that it produces specific sounds is known as DJing. The term also refers to the act of selecting songs to form a convincing thematic sequence. DJing was invented by Grandmaster Flash and Grand Wizard Theodore who were both from the Bronx (Independent Lens).
6.3 MC-ing
The initials originate from term "the Master of Ceremonies." It originates from the Jamaican musical device of "toasting." Its contemporary influences include James Brown, Gil Scott-Heron, and it encompasses prison jargon passed down through the decades and made famous by activist H. Rap Brown (Independent Lens)
6.4 B-boys and B-girls of break-dancing
During the early years of hip hop dancing was at the core of the Hip-hop movement (Price 2006). It involved regular and rhythmic movements that were directed towards the floor. Breaking (break-dancing) is pure hip-hop and nothing else (Gorney).
An athletic form of dance that encompasses backspins, headspins and gymnastic maneuvers is known as breakdancing. A group of youngsters known as Break boys or BBoys popularized the dance. During the same period the Black and Latino communities in the state of California were popularizing another form of dance known as pop-locking. It involved moon-walking, strutting and robotic imitations. Break-dancing quickly became a countrywide phenomenon after it was featured on Soul Train a musical television show (Independent Lens).
Conclusion
Rap is considered by most fans as a part of the hip hop movement, which is a wider phenomenon including DJ'in', MC'in', graffiti, breakin' and knowledge. Rap music can be described as the acoustic aspect of hip-hop, breakin' and graffiti representing "kinetic" and "visual" aspects respectively (Rivera).
Hip-hop is one of the few elements that has successfully help united black kids irrespective of geographic region. It is responsible for shaping the vocabulary of most black kids around the country (Kitwana).
Grandmaster Flash was undoubtedly among the most influential creators of hip hop and he came up with several important elements of the genre. Grandmaster Flash and the Furious five were together as a group crucial in the development of rap music (Tate). Hip hop music will forever be influenced by the elements introduced by Grandmaster Flash and his group especially with regard to social commentary and political critique.
We conclude that fame and fortune did not alter Grandmaster flash's message. In fact if anything, it only served to provide a wider audience for him. This conclusion is drawn from the various stages of development undergone by GMF and his music at each stage. In the initial stages of development, GMF was more focused on party and entertainments songs such as "birthday party." But as he developed his music, he developed also, this is evident from the type of songs he started producing e.g. "The message," "White lines."
Although some will attribute this change to fame and fortune, this is not true. This switch is a result of development and the requirement to offer something different and meaningful to his large audience. Grandmaster Flash was able to achieve this; that is why he is forever remembered as one of the greatest pioneers of Hip-hop music.
Bibliography
Allmusic.com. Grandmaster Flash & the Furious Five. n.d. 8 May 2015. Web
Bakala-ska, prace. Hip hop in American Culture. Thesis. Palackeho, 2012. Web
Bey, Alexander. "Hip-Hop's Musical Evolution of Rap." n.d. http://www.oneonta.edu. 8 May 2015.Web
Center for Mental Health in Schools at UCLA. About Hip Hop Youth Subculture. Los Angeles: Center for Mental Health in Schools at UCLA, n.d. Web
Codrington, Raymond. In the Beginning: Hip Hop's Early Influences. 4 August 2006. 8 May 2015. Web
Gorney, Cole. Christopher. "Hip Hop Dance: Performance, Style, and Competition." Master's Thesis. 2009.
Independent Lens. "Hip-Hop: Beyong Beats & Rhyme ." 2007. Web
Jacobs, Tom. Researchers prove that Grandmaster Flash was more influential than the Beatles. 7 may 2015. 8 May 2015. Web
John G. Grandmaster Flash and The Furious Five. 7 January 2010. 8 May 2015. Web
Kaufman, GIl. Grandmaster Flash's 'The Message' Tops Rolling Stone Influential Hip-Hop Songs List. 12 May 2012. 8 May 2015. Web
Kitwana, Bakari. The Hip Hop Generation – Young Blacks and the Crisis in American Culture. New York: Perseus Books Group, 2002. Print.
Malone, Christopher and .Jr. George Martinez. "The Organic Globalizer: The Political Development of Hip-Hop and the Prospects for Global Transformation." New Political Science (2010): 531 — 545. Web
National Museum of American History. Hip-Hop Won't Stop: The Beat, The Rhymes, The Life. 10 July 2010. 8 May 2015. Web
Richardson, K. Grandmaster Flash / Grandmaster Flash & The Furious Five The Message Sugar Hill; 1982. 14 July 2005. 8 May 2015. Web
Rivera, Z. Raquel. New York Ricans from the Hip Hop Zone. New York: Palgrave Macmillian, 2003. Web
Tate, Greg. Grandmaster Flash and the Furious Five . n.d. 8 April 2015. Web
---
Are you busy and do not have time to handle your assignment? Are you scared that your paper will not make the grade? Do you have responsibilities that may hinder you from turning in your assignment on time? Are you tired and can barely handle your assignment? Are your grades inconsistent?
Whichever your reason is, it is valid! You can get professional academic help from our service at affordable rates. We have a team of professional academic writers who can handle all your assignments.
Plagiarism free papers
Timely delivery
Any deadline
Skilled, Experienced Native English Writers
Subject-relevant academic writer
Adherence to paper instructions
Ability to tackle bulk assignments
Reasonable prices
24/7 Customer Support
Get superb grades consistently
Online Academic Help With Different Subjects
Literature
Students barely have time to read. We got you! Have your literature essay or book review written without having the hassle of reading the book. You can get your literature paper custom-written for you by our literature specialists.
Finance
Do you struggle with finance? No need to torture yourself if finance is not your cup of tea. You can order your finance paper from our academic writing service and get 100% original work from competent finance experts.
Computer science
Computer science is a tough subject. Fortunately, our computer science experts are up to the match. No need to stress and have sleepless nights. Our academic writers will tackle all your computer science assignments and deliver them on time. Let us handle all your python, java, ruby, JavaScript, php , C+ assignments!
Psychology
While psychology may be an interesting subject, you may lack sufficient time to handle your assignments. Don't despair; by using our academic writing service, you can be assured of perfect grades. Moreover, your grades will be consistent.
Engineering
Engineering is quite a demanding subject. Students face a lot of pressure and barely have enough time to do what they love to do. Our academic writing service got you covered! Our engineering specialists follow the paper instructions and ensure timely delivery of the paper.
Nursing
In the nursing course, you may have difficulties with literature reviews, annotated bibliographies, critical essays, and other assignments. Our nursing assignment writers will offer you professional nursing paper help at low prices.
Sociology
Truth be told, sociology papers can be quite exhausting. Our academic writing service relieves you of fatigue, pressure, and stress. You can relax and have peace of mind as our academic writers handle your sociology assignment.
Business
We take pride in having some of the best business writers in the industry. Our business writers have a lot of experience in the field. They are reliable, and you can be assured of a high-grade paper. They are able to handle business papers of any subject, length, deadline, and difficulty!
Statistics
We boast of having some of the most experienced statistics experts in the industry. Our statistics experts have diverse skills, expertise, and knowledge to handle any kind of assignment. They have access to all kinds of software to get your assignment done.
Law
Writing a law essay may prove to be an insurmountable obstacle, especially when you need to know the peculiarities of the legislative framework. Take advantage of our top-notch law specialists and get superb grades and 100% satisfaction.
What discipline/subjects do you deal in?
We have highlighted some of the most popular subjects we handle above. Those are just a tip of the iceberg. We deal in all academic disciplines since our writers are as diverse. They have been drawn from across all disciplines, and orders are assigned to those writers believed to be the best in the field. In a nutshell, there is no task we cannot handle; all you need to do is place your order with us. As long as your instructions are clear, just trust we shall deliver irrespective of the discipline.
Are your writers competent enough to handle my paper?
Our essay writers are graduates with bachelor's, masters, Ph.D., and doctorate degrees in various subjects. The minimum requirement to be an essay writer with our essay writing service is to have a college degree. All our academic writers have a minimum of two years of academic writing. We have a stringent recruitment process to ensure that we get only the most competent essay writers in the industry. We also ensure that the writers are handsomely compensated for their value. The majority of our writers are native English speakers. As such, the fluency of language and grammar is impeccable.
What if I don't like the paper?
There is a very low likelihood that you won't like the paper.
Reasons being:
When assigning your order, we match the paper's discipline with the writer's field/specialization. Since all our writers are graduates, we match the paper's subject with the field the writer studied. For instance, if it's a nursing paper, only a nursing graduate and writer will handle it. Furthermore, all our writers have academic writing experience and top-notch research skills.
We have a quality assurance that reviews the paper before it gets to you. As such, we ensure that you get a paper that meets the required standard and will most definitely make the grade.
In the event that you don't like your paper:
The writer will revise the paper up to your pleasing. You have unlimited revisions. You simply need to highlight what specifically you don't like about the paper, and the writer will make the amendments. The paper will be revised until you are satisfied. Revisions are free of charge
We will have a different writer write the paper from scratch.
Last resort, if the above does not work, we will refund your money.
Will the professor find out I didn't write the paper myself?
Not at all. All papers are written from scratch. There is no way your tutor or instructor will realize that you did not write the paper yourself. In fact, we recommend using our assignment help services for consistent results.
What if the paper is plagiarized?
We check all papers for plagiarism before we submit them. We use powerful plagiarism checking software such as SafeAssign, LopesWrite, and Turnitin. We also upload the plagiarism report so that you can review it. We understand that plagiarism is academic suicide. We would not take the risk of submitting plagiarized work and jeopardize your academic journey. Furthermore, we do not sell or use prewritten papers, and each paper is written from scratch.
When will I get my paper?
You determine when you get the paper by setting the deadline when placing the order. All papers are delivered within the deadline. We are well aware that we operate in a time-sensitive industry. As such, we have laid out strategies to ensure that the client receives the paper on time and they never miss the deadline. We understand that papers that are submitted late have some points deducted. We do not want you to miss any points due to late submission. We work on beating deadlines by huge margins in order to ensure that you have ample time to review the paper before you submit it.
Will anyone find out that I used your services?
We have a privacy and confidentiality policy that guides our work. We NEVER share any customer information with third parties. Noone will ever know that you used our assignment help services. It's only between you and us. We are bound by our policies to protect the customer's identity and information. All your information, such as your names, phone number, email, order information, and so on, are protected. We have robust security systems that ensure that your data is protected. Hacking our systems is close to impossible, and it has never happened.
How our Assignment  Help Service Works
You fill all the paper instructions in the order form. Make sure you include all the helpful materials so that our academic writers can deliver the perfect paper. It will also help to eliminate unnecessary revisions.
2.      Pay for the order
Proceed to pay for the paper so that it can be assigned to one of our expert academic writers. The paper subject is matched with the writer's area of specialization.
3.      Track the progress
You communicate with the writer and know about the progress of the paper. The client can ask the writer for drafts of the paper. The client can upload extra material and include additional instructions from the lecturer. Receive a paper.
4.      Download the paper
The paper is sent to your email and uploaded to your personal account. You also get a plagiarism report attached to your paper.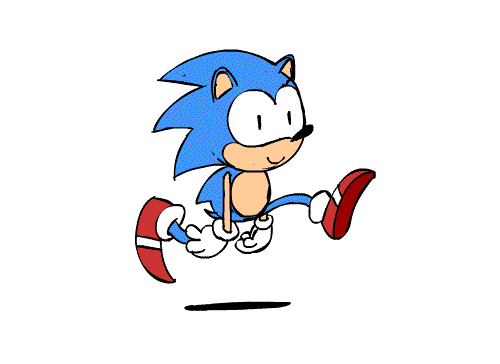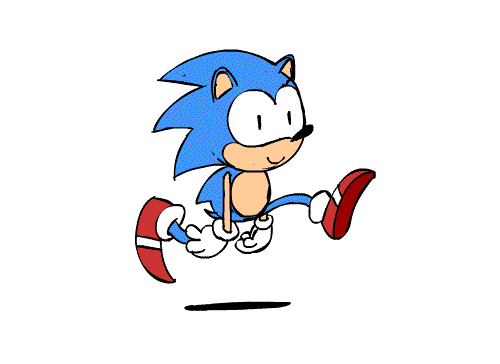 PLACE THIS ORDER OR A SIMILAR ORDER WITH US TODAY AND GET A PERFECT SCORE!!!
---