Forensic Mental Health Legislation and Policies
As a probation and parole officer in Australia, one of the major issues that need to be addressed through best practice is dealing with mentally ill offenders. This is an emerging issue to be dealt with in order to provide suitable programs and support to lessen recidivism. The significance of addressing this issue is evident in the substantial attention given to offenders with mental illness in the recent past largely because of their prevalence and poor outcomes. Most of this attention has been centered on whether offenders with mental illness pose more risk of dangerousness and how to effectively evaluate and manage that risk. While the increased focus has contributed to the creation of various interventions, these services have poorly matched the policy objective of lessening recidivism (Skeem, Manchak & Peterson, 2011, p.110). In light of the increasing prevalence and poor outcomes of offenders with mental illness, establishing best practice would help provide suitable programs and support to lessen recidivism.
Summary and Overview of the Problem
According to Wang et al. (2005), offenders with mental health issues who are on probation and parole continue to struggle with several issues on their own and slip through the cracks (p.603). This shows that there are issues that are not being addressed that may in turn contribute to the risk of recidivism for these individuals. One of the major indicators of the seeming ineffectiveness of mental health legislation is the high proportion of indigenous offenders with mental health problems. Mentally ill offenders tend to receive inadequate treatment or inappropriate medication dosages because incarceration facilities are generally ill-equipped to deal with mental illness
The current mental health legislation is not adequately supportive to mentally ill offenders who are on probation and parole services. The current experience of many mentally ill offenders in indigenous communities demonstrates that courts are increasingly reluctant to agree to their release or return to the community because of lack of necessary formal support (Hunter, n.d.). Since Mental Health Services exist in larger cities or regional areas, such offenders from indigenous communities are more likely to be released to these areas as long as they can cater for their accommodation. The current approach towards release on bail fails in recognizing the significance of family and community in the healing process of offenders with mental illness. Generally, indigenous people are increasingly likely to have strong focus on relationships with family members and the society. The failure to acknowledge these relations make it difficult to provide adequate help to mentally ill offenders, especially in probation and parole programs.
While services for offenders with mental health concerns exist in indigenous communities, they are usually underfunded and operating at over capacity, which makes them inaccessible for all individuals who need them. Therefore, access to these Mental Health Services is limited and dependent on various factors including the timing of community visits by a practitioner and availability of appointment. Moreover, people who need closer attention do not usually receive it because of accessibility issues and the minimal number of beds in Mental Health Units.
There have been numerous attempts to address these issues through increased interest in whether mentally ill individuals pose an increased risk of dangerousness, and how to effectively evaluate and manage that risk (Gagliardi, 2004, p.133). However, there is minimal research and literature on the risk posed by mentally ill offenders released from prisons. Freckelton (2004) states that existing research associated with mental illness and the law has primarily focused on when mentally ill offenders are required to avail themselves of the defense of not guilty because of mental impairment or insanity (p.375). However, decisions on whether offenders found innocent by such pleas should be released back into the community entails complex analyses of the risk of recidivism. The risk is difficult to examine when dealing with cases involving offenders who have carried out serious violent acts while mentally ill.
The increased attention has contributed to the development of legislative initiatives and policy measures that focus on addressing the issue of mentally ill offenders. An example of legislation related to the issue is the 1997 Mental Impairment and Unfitness Act through which an individual may be declared legally accountable to supervision. This supervision may be custodial i.e. served in prison or a forensic hospital or non-custodial i.e. served in the community through probation and/or parole programs (Freckelton, 2005, p.377). Notably, the non-custodial supervision is granted once the court is satisfied that the mentally ill offender will not endanger the safety of community members upon release.
Secondly, the recent increased attention has resulted in the development of a number of interventions, especially for indigenous communities. Since these interventions are based on mental illness as the major source of problem, they focus on psychiatric services, which may poorly match the policy objective of lessening recidivism. Even though the main goal of legislative and policy initiatives is to eventually reduce recidivism, the developed interventions seem to be ineffective in accomplishing this goal.
Therefore, mental health legislation and policies as well as interventions have largely been ineffective in ensuring the provision of suitable programs and support to reduce recidivism, particularly during probation and parole. Policy measures, legislative initiatives, and interventions have been characterized by prevalence of mentally ill offenders and poor outcomes. The analysis is geared towards identifying areas of weakness in the criminal justice system, articulating policy, and providing recommendations for improved practice to address the issue. According to Skeem, Manchak & Peterson (2011), more efforts should be directed towards developing a specific evidence base and increasing the understanding of specific reasons for recidivism among mentally ill offenders who are released under correctional supervision (p.122). These efforts should focus on providing valuable insights for policy reforms that effectively address the problem and contribute to the effectiveness of probation and parole programs in reducing recidivism through providing necessary support services.
Critical Analysis of the Problem
One of the most important aspects of probation and parole programs and services in Australia is dealing with mentally ill offenders in order to provide suitable programs and support to lessen recidivism. Australia's criminal justice system has been characterized by prevalence of mentally ill offenders and poor outcomes. These kinds of offenders tend to have considerable criminal histories and are increasingly likely to have been imprisoned for a violent crime as compared to other inmates. Generally, mentally ill offenders in the country represent a unique population than other populations of offenders (Gagliardi, 2004, p.134).
The increase in the prevalence of mentally ill offenders and poor outcomes in Australia is coupled with a high proportion of indigenous offenders placed on probation and parole (Australian Institute of Health and Welfare, 2012). Indigenous communities live in the country live in rural environments and do not have similar lifestyles to communities living in larger cities and metropolitan areas. Indigenous communities have different values and beliefs, which sometime affect their willingness to accept local laws and legislative decisions.
Despite the need for the increased availability of essential diversion programs and support services, the current experience of many mentally ill offenders in indigenous communities incorporates increased reluctance to release on bail. Courts and Mental Health Services in these communities are reluctant to place grant such offenders probation and parole. This reluctance is partly attributed to the widespread lack of adequate formal support that is available to mentally ill offenders. In some cases, these offenders are paroled in Mental Health Services in larger cities or regional areas as long as they can suggest accommodation. Nonetheless, such measures may be ineffective because they do not recognize the significance of family and community in the recovery process given that indigenous people place a strong emphasis on these relations. The existing Mental Health Services in indigenous communities are faced with several problems that contribute to their inaccessibility to people who need them such as underfunding and operating beyond capacity (Hunter, n.d.).
The case study of Mental Health Services to mentally ill offenders in indigenous communities is a reflection of the challenges Australia's criminal justice system faces in attempts to deal with problems of mentally ill offenders in relation to probation and parole programs. The country's criminal justice system has adopted various initiatives to deal with the issue such as legislative or policy measures and development of different interventions. Some examples of legislative or policy initiatives include the enactment of the 1997 Mental Impairment and Unfitness Act and the Mental Health Act 2000. However, some of these regulations are based on unexamined assumptions such as recently enacted laws on detain or supervise sex offenders who are considered dangerous after expiry of their sentences (Doyle & Ogloff, 2009, p.179). The laws largely ignored a huge body of empirical knowledge on sexual offending issues and prediction of risk.
The 1997 Mental Impairment and Unfitness Act has been effective in helping courts to determine persons to place on supervision. However, the determination of whether the policy's goals are being accomplished in relatively difficult because a huge number of mentally ill offenders are being downgraded to extended status during custodial supervision orders. Moreover, offenders who have been released into the community's care have been granted such measures through revocation of supervision orders. In contrast, the Mental Health Act 2000 has helped in determining how an individual should be processed through the criminal justice system or mental health system instead of his/her mental health issues. However, this legislation has several challenges including the likelihood of mentally ill offenders to receive unsuitable sentences because of being processed by a mainstream non-specialized Court (Hunter, n.d.). The offenders are usually punished for offenses they were not criminally responsible or cannot remember involvement in it.
Problems in Australia's Criminal Justice System
In essence, it is quite clear that Australia's criminal justice system has inherent problems in dealing with issues related to mentally ill offenders. One of the major problems is likelihood of inappropriate sentences or unsuitable punishment for crimes. This problem is likely to arise from the legal requirement of the offenders to process a mainstream non-specialized Court. Secondly, offenders with mental illness have difficulties obtaining bail because of lack of mental health services that would support them upon release. This is particularly evident in some remote communities where there are no permanent mental health services. Moreover, the bail is sometimes denied due to lack of a report or information from a Mental Health team, psychiatrist, or psychologist.
Third, Australia's criminal justice system promotes differential treatment of mentally ill offenders in relation to probation and parole programs and services. While mental illness is not a risk factor for recidivism by itself, offenders with mental health concerns and problems are more likely to fare worse in risk assessments (Matejkowski et. al., 2011, p.528). Moreover, these offenders are less likely to be liable for probation or parole programs as compared to non-mentally ill offenders. This implies that the parole release process promotes differential treatment of mentally ill offenders. In addition to the presence of mental illness itself, there are other factors that enhance the risk of mentally ill inmates.
Fourth, there is disproportionate representation of offenders with mental health problems in the criminal justice system. Furthermore, these offenders are also disproportionately likely to fail under correctional supervision such as probation and parole. Generally, a huge portion of individuals in the correctional system are supervised in the community through probation and parole programs and services. As compared to their healthy counterparts, mentally ill offenders under probation and parole are increasingly likely to have their community term withdrawn or suspended. A survey of parolees with mental health problems showed that these parolees are twice as likely to be imprisoned within the first year after release as compared to those without such illnesses (Skeem, Manchak & Peterson, 2012, p.110). As many mentally ill offenders enter the criminal justice system on an annual basis, most of them sink deeply into the correctional system over time. The disproportionate representation continues to worsen the problem and may even overwhelm the justice system in the near future.
Risk of Recidivism
Given the inherent problems in Australia's criminal justice system, recidivism is relatively high in mentally ill offenders. According to Fellner (2006), there is an inherent tension between the security objective of correctional facilities and considerations of mental health issues (p.391). The high rate of recidivism among mentally ill offenders and compared to healthy criminals is attributed to the impact of untreated mental health issues on recidivism and types of offending. Untreated mental health illness contributes to domestic violence and deviant behavior (Skeem, Manchak & Peterson, 2012, p.111). When a mentally ill individual is involved in deviant behavior that could have been prevented or managed through treatment, the behavior is redefined in criminal terms to incorporate elements of social control like the police. The redefinition does not necessarily address the problem since the underlying mental health condition is still present and may contribute to further criminal behavior. Mentally ill offenders are likely to engage in deviant behavior because of drug usage, problems in managing interpersonal conflict, and lack of psychiatric treatment while on probation or parole. Matejkowski et al. (2011) state that there are eight risk factors that forecast criminal involvement for mentally ill offenders in probation and parole programs including antisocial attitudes, substance abuse, lack of attachment to marital or family support, and antisocial personality (p.529). The other risk factors are history of antisocial behavior, antisocial peers, lack of leisure or recreational activities, and antisocial peers.
Recommendations for Reform
The Australian criminal justice system requires reform initiatives that are geared towards addressing the inherent risk factors that contribute to the problem of recidivism among mentally ill offenders under probation and parole programs. The recommendations for reform include
Amending the existing legislation to deal with issues like inappropriate sentences or punishment of mentally ill offenders. The amendments should also focus on providing a platform through which these offenders in indigenous communities can access mental health services based on their values and beliefs. In essence, the legislative and policy initiatives should enhance availability and accessibility of mental health services to mentally ill offenders under correctional supervision.
Rehabilitation programs for mentally ill offenders should be based on theory rather than assumptions on what may be effective. This is based on demands by contemporary approaches in psychology and medicine that require psychological intervention to be evidence-based (Ogloff & Davis, 2004, p.230). The development of such programs requires continual empirical tests, validation, and improving theoretical foundations. In addition, the programs must be examined and improved based on the underlying theories and models.
Intensive research should be conducted to promote understanding of the specific risk factors for recidivism and how to address them. Most of the existing challenges in dealing with the problem is attributed to the existence of little research and literature despite increased interest in the past few years. The research would in turn act as the basis for development of policy and intervention measures. The research will also provide the basis for developing specific evidence base to help lessen the impact of mental illness on deviant or criminal behavior and recidivism.
The criminal justice system should ensure that probation and parole officers are adequately trained to handle issues related to mentally ill offenders. The training should be conducted in collaboration with mental health professionals and other relevant stakeholders. The training will enhance the effectiveness of these officers and the probation and parole programs in reducing recidivism of these offenders.
Mental health assessments should be compulsory in order to avoid inappropriate sentences and punishment. The assessments will act as the foundation for development and establishment of psychiatric treatment to prevent and manage the mental health conditions. The effective prevention and treatment of these conditions would help in reducing recidivism by addressing some major risk factors.
The proposed reform initiatives would be in addressing recidivism among mentally ill offenders through improving the effectiveness of probation and parole programs. People with mental illness tend to become involved in Australia's criminal justice system because of failures in the system and lack of adequate mental health services. If these individuals or offenders received necessary mental health services, their contact or involvement in the criminal justice system would be significantly reduced. The recommendations would help improve the system's effectiveness by addressing the risk factors and causes of the problem. The need for these reforms is fueled by the relative inability of increased attention in recent years to adequately lessen or prevent the problems.
References
Australian Institute of Health and Welfare. (2012). Mental Health Services in Australia.
Retrieved from Australian Government website: https://mhsa.aihw.gov.au/home/
Doyle, D., and Ogloff, J., (2009). Calling the Tune without the Music: A Psycho-legal Analysis
of Australia's Post-sentence Legislation. The Australian and New Zealand Journal of Criminology, 42(2), 179-203.
Fellner, J., (2006). A Corrections Quandary: Mental Illness and Prison Rules. Harvard Civil
Rights-Civil Liberties Law Review, 41, 391-412.
Freckelton, I., (2005). Applications for Release by Australians in Victoria Found Not Guilty of Offences of Violence by Reason of Mental Impairment. International Journal of Law and Psychiatry, 28, 375-404.
Gagliardi, G., Lovell, D., Peterson, P., and Jemelka, R., (2004). Forecasting Recidivism in Mentally Ill Offenders Released from Prison. Law and Human Behavior, 28(2), 133-155.
Hunter, E. (n.d.). Australian Senate Select Committee on Regional and Remote Indigenous
Communities — Mental Health. Aboriginal & Torres Strait Islander Legal Service (Qld) Ltd.
Matejkowski, J., Draine, F., Solomon, P., and Salzer, M., (2011) Mental Illness, Criminal Risk
Factors and Parole Release Decisions. Behavioral Sciences and the Law, 29, 528-553.
Ogloff, J., and Davis, M., (2004). Advances in Offender Assessment and Rehabilitation:
Contributions of the risk — needs — responsivity Approach. Psychology, Crime & Law, 10(3), 229-242.
Skeem, J., Manchak, S., and Peterson, J., (2011). Correctional Policy for Offenders with Mental
Illness: Creating a New Paradigm for Recidivism Reduction. Law and Human Behaviour, 35, 110-126.
Wang, P.S., Berglund, P., Olfson, M., Pincus, H.A., Wells, K.B., & Kessler, R.C. (2005). Failure
and Delay in Initial Treatment Contact after First Onset of Mental Disorders in the National Comorbidity Survey Replication. Archives of General Psychiatry, 62(6), 603-613.
---
Are you busy and do not have time to handle your assignment? Are you scared that your paper will not make the grade? Do you have responsibilities that may hinder you from turning in your assignment on time? Are you tired and can barely handle your assignment? Are your grades inconsistent?
Whichever your reason is, it is valid! You can get professional academic help from our service at affordable rates. We have a team of professional academic writers who can handle all your assignments.
Plagiarism free papers
Timely delivery
Any deadline
Skilled, Experienced Native English Writers
Subject-relevant academic writer
Adherence to paper instructions
Ability to tackle bulk assignments
Reasonable prices
24/7 Customer Support
Get superb grades consistently
Online Academic Help With Different Subjects
Literature
Students barely have time to read. We got you! Have your literature essay or book review written without having the hassle of reading the book. You can get your literature paper custom-written for you by our literature specialists.
Finance
Do you struggle with finance? No need to torture yourself if finance is not your cup of tea. You can order your finance paper from our academic writing service and get 100% original work from competent finance experts.
Computer science
Computer science is a tough subject. Fortunately, our computer science experts are up to the match. No need to stress and have sleepless nights. Our academic writers will tackle all your computer science assignments and deliver them on time. Let us handle all your python, java, ruby, JavaScript, php , C+ assignments!
Psychology
While psychology may be an interesting subject, you may lack sufficient time to handle your assignments. Don't despair; by using our academic writing service, you can be assured of perfect grades. Moreover, your grades will be consistent.
Engineering
Engineering is quite a demanding subject. Students face a lot of pressure and barely have enough time to do what they love to do. Our academic writing service got you covered! Our engineering specialists follow the paper instructions and ensure timely delivery of the paper.
Nursing
In the nursing course, you may have difficulties with literature reviews, annotated bibliographies, critical essays, and other assignments. Our nursing assignment writers will offer you professional nursing paper help at low prices.
Sociology
Truth be told, sociology papers can be quite exhausting. Our academic writing service relieves you of fatigue, pressure, and stress. You can relax and have peace of mind as our academic writers handle your sociology assignment.
Business
We take pride in having some of the best business writers in the industry. Our business writers have a lot of experience in the field. They are reliable, and you can be assured of a high-grade paper. They are able to handle business papers of any subject, length, deadline, and difficulty!
Statistics
We boast of having some of the most experienced statistics experts in the industry. Our statistics experts have diverse skills, expertise, and knowledge to handle any kind of assignment. They have access to all kinds of software to get your assignment done.
Law
Writing a law essay may prove to be an insurmountable obstacle, especially when you need to know the peculiarities of the legislative framework. Take advantage of our top-notch law specialists and get superb grades and 100% satisfaction.
What discipline/subjects do you deal in?
We have highlighted some of the most popular subjects we handle above. Those are just a tip of the iceberg. We deal in all academic disciplines since our writers are as diverse. They have been drawn from across all disciplines, and orders are assigned to those writers believed to be the best in the field. In a nutshell, there is no task we cannot handle; all you need to do is place your order with us. As long as your instructions are clear, just trust we shall deliver irrespective of the discipline.
Are your writers competent enough to handle my paper?
Our essay writers are graduates with bachelor's, masters, Ph.D., and doctorate degrees in various subjects. The minimum requirement to be an essay writer with our essay writing service is to have a college degree. All our academic writers have a minimum of two years of academic writing. We have a stringent recruitment process to ensure that we get only the most competent essay writers in the industry. We also ensure that the writers are handsomely compensated for their value. The majority of our writers are native English speakers. As such, the fluency of language and grammar is impeccable.
What if I don't like the paper?
There is a very low likelihood that you won't like the paper.
Reasons being:
When assigning your order, we match the paper's discipline with the writer's field/specialization. Since all our writers are graduates, we match the paper's subject with the field the writer studied. For instance, if it's a nursing paper, only a nursing graduate and writer will handle it. Furthermore, all our writers have academic writing experience and top-notch research skills.
We have a quality assurance that reviews the paper before it gets to you. As such, we ensure that you get a paper that meets the required standard and will most definitely make the grade.
In the event that you don't like your paper:
The writer will revise the paper up to your pleasing. You have unlimited revisions. You simply need to highlight what specifically you don't like about the paper, and the writer will make the amendments. The paper will be revised until you are satisfied. Revisions are free of charge
We will have a different writer write the paper from scratch.
Last resort, if the above does not work, we will refund your money.
Will the professor find out I didn't write the paper myself?
Not at all. All papers are written from scratch. There is no way your tutor or instructor will realize that you did not write the paper yourself. In fact, we recommend using our assignment help services for consistent results.
What if the paper is plagiarized?
We check all papers for plagiarism before we submit them. We use powerful plagiarism checking software such as SafeAssign, LopesWrite, and Turnitin. We also upload the plagiarism report so that you can review it. We understand that plagiarism is academic suicide. We would not take the risk of submitting plagiarized work and jeopardize your academic journey. Furthermore, we do not sell or use prewritten papers, and each paper is written from scratch.
When will I get my paper?
You determine when you get the paper by setting the deadline when placing the order. All papers are delivered within the deadline. We are well aware that we operate in a time-sensitive industry. As such, we have laid out strategies to ensure that the client receives the paper on time and they never miss the deadline. We understand that papers that are submitted late have some points deducted. We do not want you to miss any points due to late submission. We work on beating deadlines by huge margins in order to ensure that you have ample time to review the paper before you submit it.
Will anyone find out that I used your services?
We have a privacy and confidentiality policy that guides our work. We NEVER share any customer information with third parties. Noone will ever know that you used our assignment help services. It's only between you and us. We are bound by our policies to protect the customer's identity and information. All your information, such as your names, phone number, email, order information, and so on, are protected. We have robust security systems that ensure that your data is protected. Hacking our systems is close to impossible, and it has never happened.
How our Assignment  Help Service Works
You fill all the paper instructions in the order form. Make sure you include all the helpful materials so that our academic writers can deliver the perfect paper. It will also help to eliminate unnecessary revisions.
2.      Pay for the order
Proceed to pay for the paper so that it can be assigned to one of our expert academic writers. The paper subject is matched with the writer's area of specialization.
3.      Track the progress
You communicate with the writer and know about the progress of the paper. The client can ask the writer for drafts of the paper. The client can upload extra material and include additional instructions from the lecturer. Receive a paper.
4.      Download the paper
The paper is sent to your email and uploaded to your personal account. You also get a plagiarism report attached to your paper.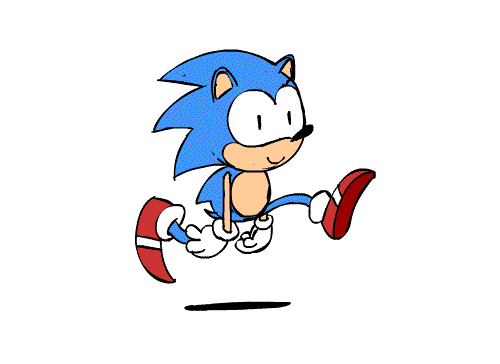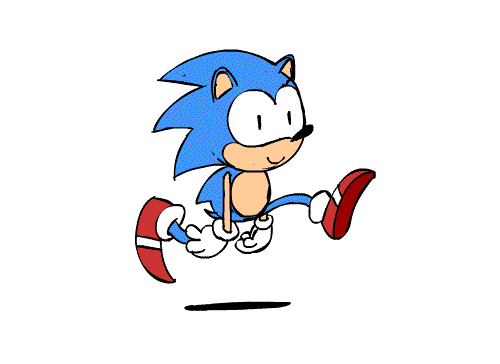 PLACE THIS ORDER OR A SIMILAR ORDER WITH US TODAY AND GET A PERFECT SCORE!!!
---