Fidelity Investments- Human Resources
Fidelity Investments
Fidelity Investments- T&D Program
HR Transformation strategy- Fidelity Investments
Key Issues identified in interview
Communication
Change management
Technology utilization
Business Case: Context of program application
Mission Metric
Financial Metric
Operational Metric
HR redesign
Accountability
Table 1- Implementation and Accountability of L&D program
Figure 2 Business Case Rationale for T&D program at Fidelity
Figure 3- HR Redesign Elements
This HR Learning and Development (L&D) program proposed for Fidelity Investments is aimed at addressing the key challenges faced by the firms in its human resource management. There are several instances when HR function has contributed to the bottom line of firm as well as pursued an egalitarian culture of society. Present program is spanned over 5 weeks and will be implemented in Americas & Canada region initially. With successful implementation of this L&D program in one region (Americas & Canada), further implementation will be recommended in regions of Europe, MENA, and Asia Pacific.
The desired outcomes of this program are defined as increasing cross-selling of mutual funds across newly defined regions of Fidelity Investments. The desired outcomes also include increasing revenue from global mutual funds service of the firm and to increase the holding tenure of each corporate mutual fund account managed by the company. These outcomes will be realized through L&D program aimed at increasing collaboration of associate team across regional countries and using information technology to increase core competency of the firm in each geographical region. Time line along with implementation mode of this program is presented in form of table. The short-term effectiveness of this program will be assessed by the HR manger of Fidelity Investments where compliance to the 'outcomes' defined in section two of the program will be evaluated by Vice President (VP) Branch Learning and Development, Mr. Robert Wilkinson. The program will allow the company to redesign the operational set up and will now be based upon regions rather than individual countries. This will be facilitated through the new communication and collaboration designed in the program.
HR Transformation strategy- Fidelity Investments
Introduction
A brief introduction to Fidelity Investments was provided in the first part of this capstone project. The firm belongs to financial services industry that has undergone several changes during the last few years, some related to operations and marketing whereas other related to strengthening of regulatory procedures by the government. In such circumstances, Fidelity Investments with an overall employee number of 41,000, and operations in insurance and investments services (Fidelity Investments, N.d.) faces tremendous challenge to not only come to the expectation of their vast client base but to lead growth in respective industry segments. With such backdrop and an interview transcript now available (after conducting the interview with Mr. Rovert Wilkinson), the researcher now aims to present an integrated HR transformation program for this firm.
Background: Key Issues identified in interview
The key issues that were identified as a result of an interview with Mr. Wilkinson are summed up below.
Communication
Communication was the first issue highlighted as a challenge that Fidelity Investments faces. To address this issue, the firm has adopted a traditional approach by conducting daily staff and executive meeting. This needs to be synchronized and automated.
Change management
Change management is another issue faced by Fidelity. The firm is rapidly growing and faces growth-fatigue in form of higher turnover and compromised morale of employees. To help give the company an all-inclusive and well-coordinated direction, there is a process of change management already underway in the firm.
Technology utilization
Imparting learning and development (L&D) to Fidelity associates is most essential function that requires using state-of — the art technologies such as webinars, integrated knowledge sharing platforms, and internal web portals of the company.
Business Case: Context of program application
This component of HR reorganization program answers 'why' is the program necessary? The interview findings as well as the recommendations developed in the previous paper identify three broad needs of Fidelity Investments. These are hierarchical in nature, for instance change management is an on-going function whereby it enables continuous L&D for new and existing associates. Secondly, effective communication is required by Fidelity as being a large horizontal organization, this communication need is horizontal and vertical as well as diagonal. Lastly, to facilitate continuous change management and L&D, effective communication can only be enhanced through new tool and techniques of information sharing and collaboration within the firm. Following figure graphically represents why a training and development (T&D) program aimed at increased internal collaboration of Fidelity makes the much needed business case.
Figure 2 Business Case Rationale for T&D program at Fidelity
Intangible Basis of T&D program
Tangible outcomes
Intangible & Tangible
Goals
This framework for implementing T&D program has been developed based on procedural steps defined by official American Society of Training & Development (ASTD) blog. The five-step process outlined by ASTD requires HR managers to assess the organizational need for training and development as well as learning & development in specific area of operations (this has been accomplished in first part of this project by studying in detail the company involved, industry, and strategic direction and initiatives of Fidelity Investments). Other four steps are making business case for T&D program, outcomes drafting, describing how HR intends to redesign the said field of program application, and accountability of program (Pace, 2010).
Outcomes of program
Renowned researchers have emphasized the HR executives to enable their respective organizations for attaining 'global agility and competitiveness' (Ulrich, 1997). This is only possible when competency of an organization is shared organization-wide. Since the emergence of debt crisis in Europe and financial crisis in the U.S., financial services providers face increased pressure to diversify their geographical presence across different regions. As a starting point the proposed T&D program is aimed at increasing inter-organizational collaboration. For this to happen, mission metrics and financial metrics are hereby developed. This program should enable teams of Fidelity associates to sell more of the same products across different regions. This will be enabled through leveraging sales and marketing tools, techniques, and methodologies adopted by top performing region of Fidelity divisions.
Mission Metric
10-12% First yearIncrease Cross-regional sales of Fidelity Mutual Funds
(Health, Consumer Cyclical, Natural Resources)
4-6% Year-on-Year (3 Yrs) Financial Metric
Increment in Total Revenue to be raised through collaborative selling
Operational Metric
36-48 Months Increasing holding tenure of each fund account irrespective of region where fund is sold
There are different perspectives and theories on human resource development. Some of these complement each other whereas others encourage totally opposite criteria for judging performance of business. Some theories of human resource development (HRD) have incorporated psychological perspective of organizational and human development whereas others have developed objective oriented 'performance scorecards'. Analyzing short-term firm specific financial results is based on measuring performance as a factor of training and expertise. An ideal training and development program seeks to serve the bottom-line goal of the company by unleashing human potential (Holton, 2001). For this to happen in our proposed training program, we have defined three main desirable outcomes that should be achieved by the implementation of said program. Although we have identified communication automation and up gradation of information sharing infrastructure within Fidelity, the main desired outcomes for arranging this training about communication collaboration is to increase performance of each regional team of associates employed at Fidelity Investments.
Presently, the U.S. Fidelity Investments sells most of the Fidelity mutual funds in North America only (Deloitte, 2013). This negatively reflects on the performance of Fidelity Investments USA when domestic market is passing through recessionary times. It is often the case that financial service providers have competitive products but are offered in recession-prone markets only. This shortcoming in itself decreases company revenues. To make Learning and development part of all the global teams working with Fidelity, cross selling (U.S. associates selling to European or Asian Clients and Vice Versa) will be allowed. This will allow each regional team to leverage knowledge base of other team and put more performance criteria on forefront. For this to happen, the initial mission metric developed as a desired outcome of this training program is to increase the cross-selling of Fidelity Mutual Funds in Health, Consumer Cyclical, Natural Resources (Fidelity, 2013) by 10-12% from year one of the implementation of program. This mission metric will require the firm to develop new collaboration and information as well as resource sharing mechanisms. It is here is collaboration phase that skills imparted during training will be utilized.
The financial outcome desired through increased (10-12%) cross selling of Fidelity Mutual funds will be increase the revenue subsequently, by 4-6% annually, YOY from first year of implementing training program. Operationally, the key metric drafted as desired outcome of this training program is to enable associated to hold each corporate mutual fund account managed by them for al-least 36-48 months.
HR redesign
Bontis and Fitz-Enz (2002) conducted a signature research on 25 financial services companies and interviewed 82 executives from these firms. The results of this study show that 'management leadership, business performance, and retention of key people' (P. 238) were the main concerns within the financial services industry. To attain such success in concerning factors, financial services industry has also evolved and now process redesign and business process reengineering is used as a means to enhance competitiveness and leverage key knowledge present within the firm.
Ahadi (2004) mentioned 'organizational enablers' in business process redesigning. These enablers were identified as being 'electronic data interchange (EDI) and internet technology'. Thus, to offset the biggest concerns of Fidelity Investments as financial services provider i.e. business performance and retention of key people, HR function of the firm will trigger BPR enablers, namely the use of EDI and internet technology.
The biggest challenge of HR executives is to match the human capital management (HCM) with strategic goals of their respective organizations. The strategic goals hereby are those identified as 'outcomes' in the previous section whereas increasing collaboration and communication within organizational teams will be used as HCM tool to achieve those strategic outcomes. The learning and development (L&D) trainings should positively reflect on the strategic goals and this reflection should be specific, measurable, attainable, relevant, and time bound (SMART).
Currently, Fidelity Investments uses separate web portals for associates' teams in different geographical regions country wise. The current HR redesign will introduce a centralized portal as 'Fidelity Global Associates' Within the global portal, access to associates for information sharing will not be based upon individual countries but on regional basis (Americas and Canada, Europe, Asia Pacific, Middle East and North Africa MENA).
Figure 3- HR Redesign Elements
From: Current HR design To: HR Redesign
Individual teams (Country wise) Cross functional teams (region wise)
Country specific operations Region specific operations
USA, Japan, Canada, Austria, Germany, Hong Kong Americas & Canada, Middle East & Taiwan, U.K North Africa (MENA), Europe, Asia
Pacific
Hierarchical communication Cross-functional collaboration
Vertical Vertical, Horizontal, Diagonal
Unitary selling of mutual funds Cross-selling
Associates not allowed selling in adjoining countries Associates encouraged to sell across
Regional country since performance is region wise
Horizontal Job Enlargement Vertical Job Enrichment
Layoff centric Retention centric
Vertical performance analysis 360o Performance appraisal
Accountability
Accountability of training and development programs is also necessary and this allows monitoring gaps in implementation. Accountability is only defined when activities across the organization under such training program are drafted and respective personnel are delegated the task of implementing each set activities. Following set of activities will be conducted and each set of activities has 'person responsible' being mentioned against it. The learning and development (L&D) program being proposed is a five weeks program that each of the associate level employee will have to go through. No more than 40 participants will be selected for each 5-weeks training session. Following is the matrix that describes implementation schedule and accountability of the program.
The program is designed to be completed in 5 weeks and will only be implemented in newly defined Americas & Canada region. United States of America and Canada are member countries of this region and the Fidelity associate teams will not compete with each other in this region. Rather these teams will jointly sell mutual funds in their region. The competition of this region will be with other regions in terms of sales and business profitability. Week 1 orientation session will provide the participants with exposure to innovation in business context. The participants are expected to grasp the importance of innovation in existing and new industries with focus on financial services. Week 2 will also carry on with the innovation aspect of businesses and HR manager of the firm will facilitate the session. A guest speaker that belongs from technology oriented services industry will be invited to share experiences and results of adopting innovative business processes in his/her respective field. Questions and answers session will also be conducted after this. The first two session in week 1 & 2 will only test the level 1 (reaction) and level 2 (learning) aspects of program participants. The evaluation of first two sessions in the initial two weeks will be based on simple reaction forms and questionnaires administered by the HR manager. This will provide the facilitator of program with a chance to assess the ongoing effectiveness of this program. Week 3 of the program will expose the participants to strategic case studies of businesses that have utilized business strategy as means to gain market position. Level 2 learning is expected outcome of this component whereas same questionnaire tool will be used to evaluate the effectiveness of this session. Week 4 will cover the leadership program that will enable the participants to assume greater responsibility in a given situation while leveraging the strengths of their team members. This session will be conducted by a T&D specialist and facilitated by the HR manager. Session 5 in week 5 is where the participants will be guided as to how they can use collaborative technology tools to assume leadership in their respective region. They will be guided as to how the knowledge sharing platforms will allow the cross-country teams to sell more mutual funds and penetrate the market more as compared to what they can achieve individually and while competing each other in same region. The global web portal of Fidelity Investments will be inaugurated by the CEO of the firm at the end of this session while this session will also mark the beginning of new web tool used by associate teams to collaborate with each other in selling mutual funds in the Americas and Canada region. The program effectiveness will be evaluated by Mr. Robert Wilkinson and assisted by the HR manager. Sales performance of associate teams will be analyzed after each quarter and results will be shared with CFO and CEO of the firm. This will allow the firm to have greater accountability of this program.
Table 1- Implementation and Accountability of L&D program
Region- Time period
Training component
Facilitator/Adjudicator
Evaluation
Evaluation Tool
Americas & Canada Week 1
Innovation Documentary watching
HR Manager
Level 1
(Reaction)
Reaction forms
Week 2
Innovation: Guest Speaker and Q&A session
HR Manager
Level 2
(Learning)
Questionnaires
Week 3
Strategy:
Case studies
Ad-hoc social learning conducted through Google blog
T&D Specialist
Level 2
(Learning)
Questionnaires
Week 4
Leadership
Outdoor leadership exercise
T&D Specialist
Level 3
(Behavior)
Performance evaluation form
Week 5
Contingency planning
Case for increased regional collaboration for knowledge resource sharing
Session 1-
Robert Wilkinson, VP of Personal Investment Learning and Development
Session 2-
CEO
Level 4
(Results)
Performance evaluation sheet
Conclusion
The L&D program being proposed in this paper will allow Fidelity Investments to enable their associate employees to achieve current and strategic business goals of the firm. Exposing the associates to concepts and trends of innovation, strategy, leadership, and contingency planning will allow them to develop a rationale for this intervention of L&D program. Further, after assessing reactions and results, as well as modification in their behavior through evaluation tools, the case for using global portal based on regional access and knowledge sharing through blogs and other interactive media will be made. This will help one regions adopt cultural change regarding their current business context. While the main challenges faced by Fidelity investments is related to change management, communication, and use of technology tools, the wider industry research carried out in this paper indicates that the financial services industry's most visible challenges are also the business performance and retention of skilled staff. It is observed that due to declining business performance (this is turn also due to several factors related to competency development and competitiveness of specific businesses), many financial services firms are forced to lay off key employees. The intervention L&D program will enhance the communication and team skills of Fidelity associates and further enable the staff to collaborate through technology platforms such as blogs and interactive social media. The program is designed to bring sustainable changes to businesses processes, thus introducing greater collaboration requirement by the associate teams across different countries in a region. The desirable outcomes are SMART and thus will allow the HR executives as well as Chief financial officer (CFO), CEO and board members of the firm to evaluate the effectiveness of the proposed L&D program.
References
Ahadi, H.R. (2004). An examination of the role of organizational enablers in business process reengineering and the impact of information technology. Information Resources Management Journal (IRMJ), 17(4), 1-19.
Bontis, N., & Fitz-Enz, J. (2002). Intellectual capital ROI: a causal map of human capital antecedents and consequents. Journal of Intellectual Capital, 3(3), 223-247.
Deloitte. (2013). 2013 Financial Services Industry Outlook. Retrieved from Deloitte: [http://public.deloitte.com/media/0146/us_fsi_OutlooksConsolidatedDocument_021813.pdf]
Fidelity Investments. (N.d.). Our Business. Retrieved from Fidelity Investments: [http://www.fidelity.com/inside-fidelity/about-fidelity/our-businesses]
Fidelity. (2013, June). Mutual Funds Results. Fidelity Investments. Retrieved from: [https://www.fidelity.com/fund-screener/evaluator.shtml#!&ntf=Y&msr=4%2C5]
Holton, E. (2001). Foundations of human resource development. Berrett-Koehler Store.
Pace, A. (2010). Making the Business Case for Training and Development: 5 Steps for Success. The official ASTD Blog. Retrieved from: [http://www1.astd.org/Blog/post/Making-the-Business-Case-for-Training-and-Development-5-Steps-for-Success.aspx]
Ulrich, D. (1997). Human resource champions (pp. 163-170). Boston, MA: Harvard Business School Press.
---
Are you busy and do not have time to handle your assignment? Are you scared that your paper will not make the grade? Do you have responsibilities that may hinder you from turning in your assignment on time? Are you tired and can barely handle your assignment? Are your grades inconsistent?
Whichever your reason is, it is valid! You can get professional academic help from our service at affordable rates. We have a team of professional academic writers who can handle all your assignments.
Plagiarism free papers
Timely delivery
Any deadline
Skilled, Experienced Native English Writers
Subject-relevant academic writer
Adherence to paper instructions
Ability to tackle bulk assignments
Reasonable prices
24/7 Customer Support
Get superb grades consistently
Online Academic Help With Different Subjects
Literature
Students barely have time to read. We got you! Have your literature essay or book review written without having the hassle of reading the book. You can get your literature paper custom-written for you by our literature specialists.
Finance
Do you struggle with finance? No need to torture yourself if finance is not your cup of tea. You can order your finance paper from our academic writing service and get 100% original work from competent finance experts.
Computer science
Computer science is a tough subject. Fortunately, our computer science experts are up to the match. No need to stress and have sleepless nights. Our academic writers will tackle all your computer science assignments and deliver them on time. Let us handle all your python, java, ruby, JavaScript, php , C+ assignments!
Psychology
While psychology may be an interesting subject, you may lack sufficient time to handle your assignments. Don't despair; by using our academic writing service, you can be assured of perfect grades. Moreover, your grades will be consistent.
Engineering
Engineering is quite a demanding subject. Students face a lot of pressure and barely have enough time to do what they love to do. Our academic writing service got you covered! Our engineering specialists follow the paper instructions and ensure timely delivery of the paper.
Nursing
In the nursing course, you may have difficulties with literature reviews, annotated bibliographies, critical essays, and other assignments. Our nursing assignment writers will offer you professional nursing paper help at low prices.
Sociology
Truth be told, sociology papers can be quite exhausting. Our academic writing service relieves you of fatigue, pressure, and stress. You can relax and have peace of mind as our academic writers handle your sociology assignment.
Business
We take pride in having some of the best business writers in the industry. Our business writers have a lot of experience in the field. They are reliable, and you can be assured of a high-grade paper. They are able to handle business papers of any subject, length, deadline, and difficulty!
Statistics
We boast of having some of the most experienced statistics experts in the industry. Our statistics experts have diverse skills, expertise, and knowledge to handle any kind of assignment. They have access to all kinds of software to get your assignment done.
Law
Writing a law essay may prove to be an insurmountable obstacle, especially when you need to know the peculiarities of the legislative framework. Take advantage of our top-notch law specialists and get superb grades and 100% satisfaction.
What discipline/subjects do you deal in?
We have highlighted some of the most popular subjects we handle above. Those are just a tip of the iceberg. We deal in all academic disciplines since our writers are as diverse. They have been drawn from across all disciplines, and orders are assigned to those writers believed to be the best in the field. In a nutshell, there is no task we cannot handle; all you need to do is place your order with us. As long as your instructions are clear, just trust we shall deliver irrespective of the discipline.
Are your writers competent enough to handle my paper?
Our essay writers are graduates with bachelor's, masters, Ph.D., and doctorate degrees in various subjects. The minimum requirement to be an essay writer with our essay writing service is to have a college degree. All our academic writers have a minimum of two years of academic writing. We have a stringent recruitment process to ensure that we get only the most competent essay writers in the industry. We also ensure that the writers are handsomely compensated for their value. The majority of our writers are native English speakers. As such, the fluency of language and grammar is impeccable.
What if I don't like the paper?
There is a very low likelihood that you won't like the paper.
Reasons being:
When assigning your order, we match the paper's discipline with the writer's field/specialization. Since all our writers are graduates, we match the paper's subject with the field the writer studied. For instance, if it's a nursing paper, only a nursing graduate and writer will handle it. Furthermore, all our writers have academic writing experience and top-notch research skills.
We have a quality assurance that reviews the paper before it gets to you. As such, we ensure that you get a paper that meets the required standard and will most definitely make the grade.
In the event that you don't like your paper:
The writer will revise the paper up to your pleasing. You have unlimited revisions. You simply need to highlight what specifically you don't like about the paper, and the writer will make the amendments. The paper will be revised until you are satisfied. Revisions are free of charge
We will have a different writer write the paper from scratch.
Last resort, if the above does not work, we will refund your money.
Will the professor find out I didn't write the paper myself?
Not at all. All papers are written from scratch. There is no way your tutor or instructor will realize that you did not write the paper yourself. In fact, we recommend using our assignment help services for consistent results.
What if the paper is plagiarized?
We check all papers for plagiarism before we submit them. We use powerful plagiarism checking software such as SafeAssign, LopesWrite, and Turnitin. We also upload the plagiarism report so that you can review it. We understand that plagiarism is academic suicide. We would not take the risk of submitting plagiarized work and jeopardize your academic journey. Furthermore, we do not sell or use prewritten papers, and each paper is written from scratch.
When will I get my paper?
You determine when you get the paper by setting the deadline when placing the order. All papers are delivered within the deadline. We are well aware that we operate in a time-sensitive industry. As such, we have laid out strategies to ensure that the client receives the paper on time and they never miss the deadline. We understand that papers that are submitted late have some points deducted. We do not want you to miss any points due to late submission. We work on beating deadlines by huge margins in order to ensure that you have ample time to review the paper before you submit it.
Will anyone find out that I used your services?
We have a privacy and confidentiality policy that guides our work. We NEVER share any customer information with third parties. Noone will ever know that you used our assignment help services. It's only between you and us. We are bound by our policies to protect the customer's identity and information. All your information, such as your names, phone number, email, order information, and so on, are protected. We have robust security systems that ensure that your data is protected. Hacking our systems is close to impossible, and it has never happened.
How our Assignment  Help Service Works
You fill all the paper instructions in the order form. Make sure you include all the helpful materials so that our academic writers can deliver the perfect paper. It will also help to eliminate unnecessary revisions.
2.      Pay for the order
Proceed to pay for the paper so that it can be assigned to one of our expert academic writers. The paper subject is matched with the writer's area of specialization.
3.      Track the progress
You communicate with the writer and know about the progress of the paper. The client can ask the writer for drafts of the paper. The client can upload extra material and include additional instructions from the lecturer. Receive a paper.
4.      Download the paper
The paper is sent to your email and uploaded to your personal account. You also get a plagiarism report attached to your paper.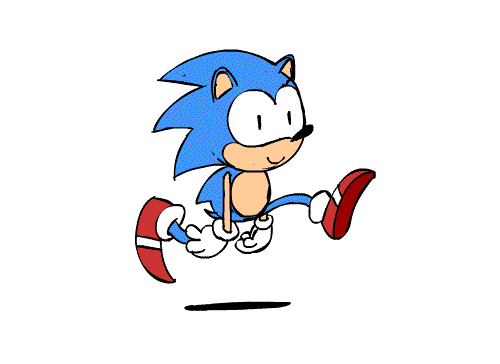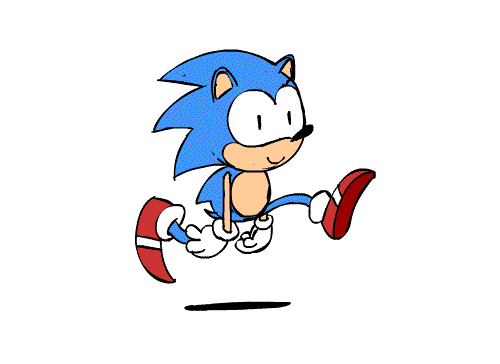 PLACE THIS ORDER OR A SIMILAR ORDER WITH US TODAY AND GET A PERFECT SCORE!!!
---