ethnography of fictional individual who wanted to enter the medical field. The paper starts off with a 2-page assessment of a pseudo-interview that will form the structure of the entire ethnography. The interview and the analysis followed all exhibit the different social, ethnic and cultural aspects of the fictional character.
Ethnography
The fictional character constructed for this paper is Sara Bench. Sara is a foreigner who moved in from a European country with her family when she was 15, right after her grandmother's demise. She is a very strong and intelligent individual, one who is determined and dedicated to becoming a nurse and chooses to open and run an adult facility in later years when given the opportunity. She is a happy-go-lucky girl but one who is willing to work hard and long hours when it comes to her work. In the interview below, we see the personal and social factors that instigated her to make the academic and professional choices that she made.
The interview
Medicine is perhaps the one aspect of the social welfare structure that has always attracted me. I have aspired to be a nurse, specializing in senior Alzheimer's disease and its treatment. I have made conscious choices throughout my academic life that will allow me to pursue my dream in the long-term while simultaneously supporting my family in running their restaurant business.
I started out my specialized medical studies by attending community college part-time and supporting my family's restaurant business by working full time. I finished my associate degree of science in the community college and started off work as a pharmacy technician at a drug store. I will use working as a pharmacy technician as the opportunity for me to put one step in the door that will help me in becoming a professional nurse in the long run. I chose to work at the pharmacy as it allowed me to expand my knowledge about the medications used for different treatments; I especially focused on the medications that were used for treating Alzheimer's disease in the elderly as that was my long-term goal.
My initial interest on providing nursing healthcare was stirred due to my interest in the field of medical sciences. However, the focus on providing nursing healthcare for Alzheimer's amongst the elderly developed after my grandmother had been diagnosed with the same disease and had to live with for a long time. In my research of elderly healthcare, I noticed that there were very strong theoretical frameworks available for high-quality treatment and there were not many facilities that were capable of providing these services in my home country and hence their practical application and monitoring was below par. I used to take care of my grandmother through her later years and could not help a great deal to ease her pain or suffering due to my limited database of knowledge and resources. My grandmother passed away as a victim to not only the disease but also as a victim to the non-delivery of the feasible deliveries that, if provided, could have assisted positively. This below par practical application became even more apparent when I moved to the United States and came across the top-notch healthcare facilities and nursing activities in numerous healthcare facilities for the elderly suffering from Alzheimer's.
My inability to help my grandmother due to the shortcomings in the facilities provided by my home country sparked a fire in me to enter the field and make sure that the facilities that do not have the same shortcomings provide the necessary services in order to ease the suffering of the elderly suffering from Alzheimer's disease in particular like they do in the United States. Hence, I want to be a part of the nursing facilities in the United States, learn what they do best and then apply that within the healthcare structure in my own country possibly. My belief is that if and when my grandmother would have been provided the right nursing services, then her overall suffering would have been far less and she could have passed away in a much healthier and happier state. Hence, my aim to become a nurse is to not only fulfil my own dream but also to take back some of the most useful practical structures applied in the United States healthcare industry to my home country and help in its appropriate application there.
I realize that the nursing industry in my home country does have quite a few barriers in execution due to the lack of support that they get from the top management on most occasions; however, I also believe that the nurses are de-motivated to provide the services appropriately due to their own disinterest. I hope to change that once I become part of the nursing sector in the United States so that I can not only bring a new and thorough structure of knowledge database for my colleagues back home which they will be able to refer to in order to clarify the appropriate use of medications in treating Alzheimer's in the elderly — my work at the drug store will help me make this database as accurate and appropriate as possible — but I will also try to communicate with the top administration so that they can develop a good monitoring, reporting and tracking system for the doctors and nurses, one that mirrors the structure in the United States, so that they do not encounter obstacles in the accurate recording of successful treatments or mistakes that were made in the treatment of Alzheimer's. This system, when used appropriately in my home country, will efficiently decrease the recurrence of human error in my opinion, and, will also simultaneously eradicate the blame game that plagues the healthcare industry in my home country currently especially in the face of inappropriate or wrong treatment of a disease.
In the following section, we move forward when Sara has opened the foster facility for adults and analyze how her social, personal and cultural influences have been carried forward into the structure of this facility.
Body
As stated on the website by the American Academy of Child and Adolescent Psychiatry, there are more than 500,000 children currently living in child foster care whereas not many know about the adult foster care structures available in the country (Foster Care, 2008).
The chosen ethnic individual chose to work in a hideaway and one of the very few known adult centers with an atmosphere that feels like her grandma's house. This place (fictional) is full of fun stories about cookie baking, fingernail painting, music playing and other activities that took place there and in which she participated with the elderly.
Given the particulars of the chosen adult care facility, it was the perfect observation site for our ethnographic study for two reasons: first, the visitors' schedule was very flexible so it was easy to meet them; and second, the facility was close to a number of schools and hence the aspect of young perception could also be interpreted here. Furthermore, the chosen individual went to one of these schools and that was what had drawn her to this facility as well. She started off by thinking that since the residents did not have many visitors, they would like her company and since she enjoyed doing fun activities and helping people, it became the perfect adult foster care facility for her (Perrons et al., 2006b).
Background
Finding an adult foster care facility in this community was pure luck. This community is considered the coziest neighborhood in the town. It is situated on the outskirts of Buffalo as a big cozy neighborhood with this adult foster care facility built by Sara Bench, founder and co-operator, right across her own house that she had bought some years ago.
We made Sara one of our subjects for the study because of her involvement with the adult foster care since 20 years. Her passion to care for adults arose when she was nursing for her elderly grandmother for eight years until her death. About five years ago, the house across the street of Sara's home went up for sale. Seeing her passion being fulfilled to help the adults, she bought the house and started the adult foster care facility.
Sara explained that she grew up in a very small town where the concept of adult foster care homes or geriatric homes was extremely rare especially those that housed ADD adults, i.e. The Attention Deficit Disorder patients or those suffering from Alzheimer's like her grandmother. The difference between the foster care facility owned by Sara and other foster cares is that residents are not separated from each other based on their physical disabilities. Adult foster care is a facility for adults or elderly who either cannot live alone or live with the own families because of neglect, abuse or exploitation, as stated by the Alabama Department of Human Resources. These adults are mostly elderly who even though can live a normal home environment but require supervision in their daily activities such as feeding, dressing or personal hygiene.
There are approximately 25 licenses adult foster care facilities in the community where Sara is now living as one does not any medical background to run or start a foster care. The facility owned by Sara is licensed only to have five patients per a care-giver. Sara personally does not prefer residents with physical disabilities such as any physical weakness, old age or heart condition, and conversely prefers those with psychological disabilities such as those with dementia or Alzheimer's. Both men and women are welcome at the facility but in contrast to women, men do not tend to last long in such environments or develop behavior problems.
Given the rate of taxes that this institution, being an adult foster care facility, has to pay, i.e. 40%, the residency price is about $5,600 per month. In comparison, when an elderly person resides in a nursing home, the cost for the country is almost $3,600 per person which is tax-free. If any one of the resident is on state health care, it is not good for Sara as the state only pays $4,000 per month which is under her caring cost (Grimshaw, 2001).
Sara, however, is determined to provide care facilities to the elderly people. It ensures that highest level of care is provided to them. It plans for better utilization of their time and offer them jobs of hair stylists, musicians and nursing assistants etc. Because of its unique services, the scope of influence of this facility in the culture is increased. It has become a flexible and easily accessible option for families to consider when they look for some place for their elder loved members (Perrons et al., 2006a).
The optimum care is described as an objective in the manual. The management aims at creating and maintaining calm and safe environment away from the busy life of city and town. In this way, they focus on physical as well as emotional fitness of the clients. Despite having the mission of individualized care, the ratio of client to staff is not high. The residential settings are maintained for comprehensive care of the clients (Kunze, 2002).
Arriving for the interview, Sara personally welcomed me. She said that whenever, a new client comes, she personally welcomes them. She is a bubbly lady, with brown hair and funky glasses. She appears to have a talkative nature. She leads the new clients towards the living room. It is situated near kitchen. In the left corridor, there are all bedrooms. The first impression that she aims to give is that about feeling at home. The most pleasant factor is absence of the smell which is usually part of such places. Jane (a fictional patient) was also present in living room on wheel chair when I arrived for the interview. Sara was painting her nails at the time.
Jane was at the age of 84 years and had been living at the facility for more than two years. She could not speak properly, so she used to communicate through groaning noises. She had white hair. She stared at everything subconsciously. There was another person who was deaf. Sara informed me about the disabilities that residents of the facility had, but did not specifically point out the individual with disability. It was to maintain privacy of the clients (Olsen and Walby, 2004). I compared Jane with the deaf person and came to know that Jane's issue was some mental disease which was harming the brain cells. This showed that the social stature of the facility was reflective of Sara's own social approach which was extremely welcoming, understanding and unbiased.
According to Sara, Jane is not able to express her feelings although she understands and examines things very well. Afterwards Sara took Jane's wheel chair to the corner and went to rinse the dishes. In the mean time, I saw a white and orange cat on the kitchen counter that was extremely busy in eating cat food. I also heard the jingle of another dog's collar. Then there was a dog too who jumped on the dining table unexpectedly. Later Sara hushed it down the table which made me giggle. The presence of all these pets gave a pleasant touch to that house and made it appear like a big happy family. There were two other ladies, named as Ruth and Patti. Both of them were sitting on the chairs and looked sleepy. Whereas, the flat screen television was showing the series of old westerns.
While I was there, I noticed Sara's kids were roaming in the house as if they used to come here very often. And the ladies were undisturbed by such haphazard. According to Sara, besides workers, there are many other people who keep on visiting the house regularly. These visitors include friends, family, hair stylist, musicians, and sometimes a cleaning lady. The daily activities are designed according to the residents' health and moods. I had in my mind that there were not many people who came to visit that house. But I was proven wrong (Anker, 2001). The environment of the house was not at all lonely. As the ladies went into their rooms, I also left.
I went back a couple of days later and walked straight inside without having any hesitation. Upon opening the door, I heard a deep melodious voice singing beautifully along the tines of a guitar.
I found out that Patti died one day after my last visit. Andrea was informed via a text by Juan, a foreign exchange student who was living with Sara. She died when she was asleep in a very peaceful way. She was perfectly fine the day before her death and also talked to me, thus it was extremely shocking for me to hear about her death the next day. She can never be forgotten for her hospitality and warm nature. She welcomed me tenderly and I was thankful to her.
Taking out time from my busy routine life and indulging into a new experience served as an eye opener. I entered a serene and simple environment free from all sorts of tensions and stress, unlike my daily hectic life. An adult foster care facility caters with an individualized setting and thus caters as an effective alternative against nursing homes. It is incomparable to the humane society as the residents are not bounded by anything. This facility completely contradicts my assumptions. The environment is very affectionate and loving and every individual's views are considered. Each of the ladies opined their own view on the facility and also described the value traits of his personality (Hakim, 2004).
Mary stated that the place provides an easy access to the drugstore and pills are available easily as well. One does not need to clean up and can easily sit down and read a book with deep concentration. Moreover, the helper is also present in the nearby surroundings.
Ruth believes that it's a valuable place for the people in case of situations when they get very ill. It makes one feel very cherished when someone cares warmly.
Undoubtedly, there is a vast difference in between the lifestyle of older generation and today's generation. However, both the groups do share some common interest and activities, such as travelling, dating, and prom. The life story of people when they get old cannot disappear.
References
Anker, R. (2001). Theories of occupational segregation by sex: An overview In: Martha Fetherolf Loutfi. (ed.) Women, Gender and Work, What is equality and how do we get there? ILO, Geneva.
Foster Care. (2008). Facts for Families. American Academy of Child and Adolescent Psychiatry, 13. Accessed March 10th, 2012 from: http://www.aacap.org/cs/root/facts_for_families/foster_care
Grimshaw, D. (2001). The Gender Pay Gap: a research review Equal opportunities Commission.
Hakim, C. (2004). Key issues in women's work: female diversity and the polarisation of women's employment Glasshouse.
Kunze, A. (2002). The Evolution of the Early Career Gender Wage Gap Centre for Economic Policy Research.
Olsen, W. And Walby, S. (2004). Modelling Gender Pay Gaps Equal Opportunities Commission.
Perrons, D. (ed.) et al. (2006a). Gender Division and Working Time in the New Economy: changing patterns of work, care and public policy in Europe and North America Edward Elgar.
Perrons, D. And Sigle-Rushton, W. (2006b). Employment transitions over the life cycle: a statistical analysis. Working-paper 46 Equal Opportunities Commission, Manchester, UK.
---
Are you busy and do not have time to handle your assignment? Are you scared that your paper will not make the grade? Do you have responsibilities that may hinder you from turning in your assignment on time? Are you tired and can barely handle your assignment? Are your grades inconsistent?
Whichever your reason is, it is valid! You can get professional academic help from our service at affordable rates. We have a team of professional academic writers who can handle all your assignments.
Plagiarism free papers
Timely delivery
Any deadline
Skilled, Experienced Native English Writers
Subject-relevant academic writer
Adherence to paper instructions
Ability to tackle bulk assignments
Reasonable prices
24/7 Customer Support
Get superb grades consistently
Online Academic Help With Different Subjects
Literature
Students barely have time to read. We got you! Have your literature essay or book review written without having the hassle of reading the book. You can get your literature paper custom-written for you by our literature specialists.
Finance
Do you struggle with finance? No need to torture yourself if finance is not your cup of tea. You can order your finance paper from our academic writing service and get 100% original work from competent finance experts.
Computer science
Computer science is a tough subject. Fortunately, our computer science experts are up to the match. No need to stress and have sleepless nights. Our academic writers will tackle all your computer science assignments and deliver them on time. Let us handle all your python, java, ruby, JavaScript, php , C+ assignments!
Psychology
While psychology may be an interesting subject, you may lack sufficient time to handle your assignments. Don't despair; by using our academic writing service, you can be assured of perfect grades. Moreover, your grades will be consistent.
Engineering
Engineering is quite a demanding subject. Students face a lot of pressure and barely have enough time to do what they love to do. Our academic writing service got you covered! Our engineering specialists follow the paper instructions and ensure timely delivery of the paper.
Nursing
In the nursing course, you may have difficulties with literature reviews, annotated bibliographies, critical essays, and other assignments. Our nursing assignment writers will offer you professional nursing paper help at low prices.
Sociology
Truth be told, sociology papers can be quite exhausting. Our academic writing service relieves you of fatigue, pressure, and stress. You can relax and have peace of mind as our academic writers handle your sociology assignment.
Business
We take pride in having some of the best business writers in the industry. Our business writers have a lot of experience in the field. They are reliable, and you can be assured of a high-grade paper. They are able to handle business papers of any subject, length, deadline, and difficulty!
Statistics
We boast of having some of the most experienced statistics experts in the industry. Our statistics experts have diverse skills, expertise, and knowledge to handle any kind of assignment. They have access to all kinds of software to get your assignment done.
Law
Writing a law essay may prove to be an insurmountable obstacle, especially when you need to know the peculiarities of the legislative framework. Take advantage of our top-notch law specialists and get superb grades and 100% satisfaction.
What discipline/subjects do you deal in?
We have highlighted some of the most popular subjects we handle above. Those are just a tip of the iceberg. We deal in all academic disciplines since our writers are as diverse. They have been drawn from across all disciplines, and orders are assigned to those writers believed to be the best in the field. In a nutshell, there is no task we cannot handle; all you need to do is place your order with us. As long as your instructions are clear, just trust we shall deliver irrespective of the discipline.
Are your writers competent enough to handle my paper?
Our essay writers are graduates with bachelor's, masters, Ph.D., and doctorate degrees in various subjects. The minimum requirement to be an essay writer with our essay writing service is to have a college degree. All our academic writers have a minimum of two years of academic writing. We have a stringent recruitment process to ensure that we get only the most competent essay writers in the industry. We also ensure that the writers are handsomely compensated for their value. The majority of our writers are native English speakers. As such, the fluency of language and grammar is impeccable.
What if I don't like the paper?
There is a very low likelihood that you won't like the paper.
Reasons being:
When assigning your order, we match the paper's discipline with the writer's field/specialization. Since all our writers are graduates, we match the paper's subject with the field the writer studied. For instance, if it's a nursing paper, only a nursing graduate and writer will handle it. Furthermore, all our writers have academic writing experience and top-notch research skills.
We have a quality assurance that reviews the paper before it gets to you. As such, we ensure that you get a paper that meets the required standard and will most definitely make the grade.
In the event that you don't like your paper:
The writer will revise the paper up to your pleasing. You have unlimited revisions. You simply need to highlight what specifically you don't like about the paper, and the writer will make the amendments. The paper will be revised until you are satisfied. Revisions are free of charge
We will have a different writer write the paper from scratch.
Last resort, if the above does not work, we will refund your money.
Will the professor find out I didn't write the paper myself?
Not at all. All papers are written from scratch. There is no way your tutor or instructor will realize that you did not write the paper yourself. In fact, we recommend using our assignment help services for consistent results.
What if the paper is plagiarized?
We check all papers for plagiarism before we submit them. We use powerful plagiarism checking software such as SafeAssign, LopesWrite, and Turnitin. We also upload the plagiarism report so that you can review it. We understand that plagiarism is academic suicide. We would not take the risk of submitting plagiarized work and jeopardize your academic journey. Furthermore, we do not sell or use prewritten papers, and each paper is written from scratch.
When will I get my paper?
You determine when you get the paper by setting the deadline when placing the order. All papers are delivered within the deadline. We are well aware that we operate in a time-sensitive industry. As such, we have laid out strategies to ensure that the client receives the paper on time and they never miss the deadline. We understand that papers that are submitted late have some points deducted. We do not want you to miss any points due to late submission. We work on beating deadlines by huge margins in order to ensure that you have ample time to review the paper before you submit it.
Will anyone find out that I used your services?
We have a privacy and confidentiality policy that guides our work. We NEVER share any customer information with third parties. Noone will ever know that you used our assignment help services. It's only between you and us. We are bound by our policies to protect the customer's identity and information. All your information, such as your names, phone number, email, order information, and so on, are protected. We have robust security systems that ensure that your data is protected. Hacking our systems is close to impossible, and it has never happened.
How our Assignment  Help Service Works
You fill all the paper instructions in the order form. Make sure you include all the helpful materials so that our academic writers can deliver the perfect paper. It will also help to eliminate unnecessary revisions.
2.      Pay for the order
Proceed to pay for the paper so that it can be assigned to one of our expert academic writers. The paper subject is matched with the writer's area of specialization.
3.      Track the progress
You communicate with the writer and know about the progress of the paper. The client can ask the writer for drafts of the paper. The client can upload extra material and include additional instructions from the lecturer. Receive a paper.
4.      Download the paper
The paper is sent to your email and uploaded to your personal account. You also get a plagiarism report attached to your paper.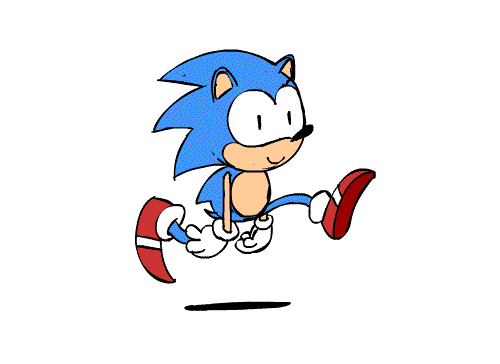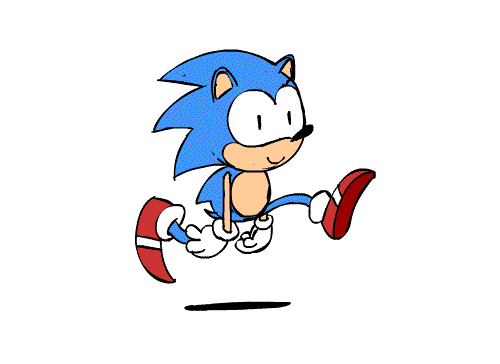 PLACE THIS ORDER OR A SIMILAR ORDER WITH US TODAY AND GET A PERFECT SCORE!!!
---