economic systems of South Korea and Japan
South Korea and Japan which are two emerging countries have had an extremely close economic relationship between them that dates back from the ancient times of the countries to the present. As a result of this, the countries have experienced similar patterns in their economic growth and development though there have been disparate differences that have been brought about by several factors Smith, 1997()
It is natural to do a comparison of two emerging countries in order to find out similarities and differences in their major characteristics that may have led to the growth of one country being mirrored in another Rosser & Rosser, 2004.
Both countries have emerged from a war period which devastated their economy greatly and ruined their infrastructure completely. However, they have both climbed out of these periods and managed to succeed in building global economies by taking advantage of foreign investment that helped them rebuild their country. South Korea and Japan also enjoy close economic and political relations with other countries such as the United States which places them in a strong position to sell their exports K. Oh & Hassig, 2010.
In the United States, both countries are among its Top 10 largest trading partners Iyoda, 2005()
Comparative capitalism has been shown to foster innovation, growth and efficiency in countries including South Korea and Japan which have experienced above average growth which has surpassed those that have been primarily socialist. These countries have also experienced a wave of privatization that has swept these countries with the intent of creating competition that has allowed them to compete in international markets C.H. Oh and Arrington (2007)
argues that the economies of South Korea and Japan are two sides of one coin meaning that they are the same in almost every way. Both countries experienced a period of economic crisis which they have both recovered from. Additionally, the economies of both countries are majorly export-oriented. This should not be construed to mean that the countries are export-dependent. However, exports contribute a major share of the countries' economies. Both countries also have been characterized largely by family-owned businesses which have strong political ties which have enabled the businesses to succeed Lie & Kim, 2008()
Despite the many similarities that exist between the South Korean and Japan economies, the two have inherent differences as a result of the countries taking different paths after the economic crisis that they faced. Currently South Korea has an economic debt of about 23% of its total gross domestic product (GDP) which is easily manageable. Furthermore, its most recent GDP growth stands at roughly 0.2% meaning that the country's debt is decreasing though at an extremely slow pace. Japan, on the other hand, has a public debt of slightly over 200% of its total gross domestic product. This debt figures are extremely devastating for a country which may be the reason why the country's GDP growth currently standards at about 5% meaning that the country's economic debt is still on the increase Sakuma & Louche, 2008()
Brief history of the two countries
History of South Korea
This history focuses majorly on the periods after the Second World War. Japanese forces occupied the Korean Peninsula for more than 35 years from 1910 till when the Second World War ended in 1945. The countries, however, had existing agreement which required Japanese forces in the North and South Korean Peninsula to surrender to the Soviets and the United States respectively. From 1950 to 1953, the Korean War ensued which was an attempt by North Korea which was turned into a communist state by the Soviets to convert the whole of Korea into a communist country through Maoist rule. China was one of the major countries that backed the Korean War. Although the war was officially never ended, in 1953, China and the United Nations agreed to leave Korea as two separate countries, North and South Korea as they are known as today Kim & Lie, 2007()
By the time when this agreement came into place, South Korea was largely underdeveloped and its agrarian economy depended largely on foreign investment and aid. The military was also the leadership of the country for over 25 years which made the country to be largely repressive most of the times and it was difficult to achieve flexible commitment to economic development KatzKatrin & Cha, 2012()
However, thanks to the "Miracle on the Han River" which was South Korea's postwar economic growth that was fueled by export, there was rapid industrialization, education boom, technological achievement, rapid urbanization, modernization, skyscraper boom and large rise in citizen's living standards. This transformed South Korea into a rich economy and made it a wealthy and developed country. During this period of the 'miracle', the country's economy grew by an average rate of 9% and the per capita income (PCI) increased by more than 100-fold Kalinowski & Cho, 2009()
South Korea, however, experienced slow growth in the late 20th Century that was partly as a result of the economic recession that was being experience in other parts of the world such as the United Kingdom and the United States. This led to the company experiencing an economic crisis. In 1997, the government had to take a $57 billion bailout from the International Monetary Fund (IMF) which was at the time the largest bailout that had even been given to a country in IMF history. The company also had to struggle with building its lesser businesses which were not part of the large family owned businesses Dent, 2003.
The government also made several attempt to liberalize its economy. As a result of consistent efforts to grow the economy, the country enjoyed a recovery and created a firm economic footing in the 21st Century Coe & Lee, 2006()
History of Japan
Japan experienced economic devastation after World War II as a result of the country's industries and infrastructure being destroyed. After the Second World War, the country was occupied by the U.S. For 7 years which was where the country majorly received funding and aid from the U.S. To cover reconstruction of the agricultural and industrial sectors through provision of farm inputs such as seeds and fertilizer and industrial products. The country, thus, immediately began efforts of systematic rebuilding to transform the country to an economic powerhouse as it was earlier. These efforts began in the mid-1960s Rosenbluth, 2011()
The country was also favored by the Post World War II World War Peace Clause that stated that Japan was not to maintain its own military forces. This meant that the U.S. had to provide Japan will all military protection that the country needed. Therefore the Japanese government saved its military expenditure which was the channeled to other sectors such as banking and investment leading to what is today known as the "postwar economic miracle," Park & Vogel, 2007()
Statistical comparison of the countries
The population of Japan stands at over twice that of South Korea with Japan having 128 million while South Korea has a population of 50 million placing the countries at 10th and 25th positions in the world respectively. Japan's population generates about 3 times the GDP generated by South Korea. South Korea's GDP is at 1.6 trillion U.S. dollars while that of Japan is 4.4 Trillion. However, when it comes to the per capita GDP, the countries only have slight difference though Japan is still superior to South Korea. Japan's GDP per capita is slightly over $34,700 while that of South Korea is slightly over $23,700.
In terms of economic growth, South Korea is experiencing higher growth than Japan. South Korea's GDP growth stands at 0.2% compared to Japan's GDP growth which currently stands at slightly lower than -5%. Inflation in South Korea is much higher than that of Japan which is much lower than that of the U.S. The U.S. has an inflation rate of 1.9% while that in Japan is 0.3%. South Korea's inflation rate stands at 4.2%. As earlier stated, Japan's current public debt is about 200% of its GDP while that of South Korea stands at 23% of the country's GDP Bae, 2010()
These statistics may lead one to the conclusion that the Japanese economy is in a much better state compared to that of South Korea. However, the fact of the matter is that Japan has more than twice the population of South Korea yet their GDP per capital is just slightly higher than that of South Korea. Additionally, the higher inflation rate in South Korea is expected since the country's economy is growing at a better rate than Japan. Additionally, 95% of Japan's public debt is internal meaning that the country has less pressure to pay back its debtors Low, 2006()
Growth of economic relations in a globalized environment
Since the start of the 21st century, South Korea has made a lot of progress towards globalizing its economy. South Korean companies have been encouraged towards accelerated global growth and expansion through increased export and overseas production activities. The government also fostered development by allowing South Korea to be a destination of several global manufacturers. The government also provided impulses for foreign and local investors through expansion of its network of free trade agreements. This brought change to the country and allowed the economy to grow.
Though South Korea can be seen to rely greatly on exports it makes to emerging countries, the country also reduced its reliance on exports to Japan. This can be seen in the decline of exports to Japan from 11% in the year 2000 to just about 6% in the year 2010. South Korea also decreased its reliance on imports from Japan though they still stood at roughly over 15% in the year 2010 which indicate that Japan still relies majorly on exports to South Korea Kushida & Oh, 2007()
The argument that can be made from these figures is that South Korea has managed to become an increasingly significant export market for Japanese products as is evidenced from the growth of exports from Japan to South Korea from roughly 6.5% in the year 2000 to 8.1% in the year 2010. Additionally, Japan has also experienced huge growth in production of export good for South Korea.
When the Japan export situation is contrasted with South Korea's export situation, it can be seen that South Korea's manufactured goods have not been targeted majorly for the Japanese markets. For the same period from 2000 to 2010, South Korea's exports to Japan dropped from 4.9% to 4.1%. Though one may argue that this reduction over a 10-year period is small, it is important to remember that the two economies have experience consistent growth meaning that the 0.8% decline is actually much bigger than it seems.
In the early years of the 21st Century, South Korea largely depended on Japan to finance its budget deficit by receiving trade deficits from them. This expanded during the late 20th century. Iyoda (2005)
argues that the trade deficit of South Korea with Japan is both an old and a new problem. It is an old problem since it has stalled efforts made by South Korea to reduce its deficit. It can also be seen as a new problem because it plays a role in the stalled negotiations between the two governments which were aimed at creating an economic partnership between the two countries.
South Korea currently has 5 Free Trade Agreements (FTAs) that are in effect. The largest FTA is the Korea-U.S. Free Trade Agreement or KORUSFTA that was signed into action in 2007. This agreement is thought to be the major reason for South Korea's economic growth as a result of elimination of 95% of trade tariffs between the two countries. This has created a large market for South Korea's growing smartphone and technology industries Govella & Vogel, 2008()
Compared to South Korea, Japan is seen to prefer Economic Partnership Agreements (EPAs) rather than Free Trade Agreements (FTAs) which are what South Korea is seen to use. Japan is also a member of many international trade organizations such as G-20, G-8, the World Trade Organization (WTO), Asia-Pacific Economic Cooperation (APEC) and the Organization for Economic Co-operation and Development (OECD) Iyoda, 2005.
Japan seems to prefer the EPA route better than the FTA route since EPAs incorporate secure and sustainable investments in the discussions as well as ways of ensuring protection of intellectual property rights rather than just developing trade deals Johnston & McAlevey, 1998()
Technology industries in Japan and South Korea
South Korea
The technology industries of Japan and South Korea are the major export industries in the two countries. South Korea exports electronics, telecommunications, automobiles, ships and steel products. South Korea is home to two of the world's largest technology companies, Samsung and LG. In 2012, South Korea exported 10.3 million smartphones which was more than double the close to 5 million smartphones that had been exported in the previous year KatzKatrin & Cha, 2012()
Samsung and LG are the first and third companies in terms of the largest smartphone vendors in the world. The two companies have experienced steady growth over the years as a result of high demand of their products. This demand is fueled by the innovative nature of the products as well as lower cost of production that allows the products to be produced en masse. Though the exact contribution of the smartphone industry to the exports of South Korea is not known, it is assumed that Smartphones contribute roughly 1-3% of the country's total exports Kushida & Oh, 2007()
South Korea also holds other exports. It currently ranks as the 5th in automobile production in the world. This is because of the production of Hyundai and Kia which recently merged to form the Hyundai Kia Automotive Group KatzKatrin & Cha, 2012.
The two companies have been experiencing steady growth of their products to the U.S. And European markets which has increased the contribution of cars to South Korea's exports Kushida & Oh, 2007()
South Korea is also ranked at the top shipbuilder in the world. As of 2008, the country had slightly over 50% of the global shipbuilding market share. Notable shipbuilders in South Korea include Samsung Heavy Industries, Hyundai Heavy Industries, STX Offshore & Shipbuilding and Daewoo Shipbuilding & Marine Engineering. These four companies are the world's largest shipbuilding companies. The South Korean government also owns a majority stake in STX Europe which is the largest shipbuilder in Europe KatzKatrin & Cha, 2012()
Japan
Japan is currently the 5th largest importer and exporter in the world. Japan has experienced similar growth to that which has been experienced in other Asian countries as a result of lower production cost of products and services in these countries. Exports have had a significant effect on the Japanese economy both in the present and in the past. The Japanese have always believed that exports are part of Japan's image as a 'processing nation'. Which means that Japan relies greatly on importing raw materials then after value is added to them the output is exported to other countries. Japan is placed as the top country in the top 15 trading nations in the world Rosenbluth, 2011()
Japan's exports include motor vehicles, processed foods, machines, electronics, transportation equipment and steel. Japan is currently the 3rd largest country in automobile production and is often ranked as the most innovative nation in the world. It exports roughly 45% of its total automobile output. Japanese global motor vehicle companies include Toyota which owns the Toyota, Lexus, Hino and Daihatsu brands, Honda, Nissan, Suzuki, Mazda, Mitsubishi, Subaru and Isuzu. Of these companies, six of them are in the top 10 largest vehicle manufacturers in the world. Denso which is the world's largest automotive components manufacturer also calls Japan home. There are also four major global motorcycle companies that are based in Japan. These are Suzuki, Honda, Yamaha, and Kawasaki Arase, 2010()
Japan also contributes majorly to the global consumer electronics industries with companies such as Sony, JVC, Kenwood, Casio, Hitachi, NEC, Fujitsu, Nintendo, Panasonic, Sharp, Seiko, Canon, Yamaha, Citizen, Mitsubishi Electric, and Toshiba. These companies have merged and formed trade partnerships that help them become stronger than their South Korean competitors who present the stiffest competition in the world. Japan has 7 out of the top 20 largest chip manufacturers in the world Rosenbluth, 2011()
Lessons that can be learnt
Though both countries have taken different paths towards recovery after the economic crises, they can both learn from each other. South Korea has been experiencing a fast-paced growth compared to Japan's continued economic recession. Japan can thus learn the importance of increasing its sales or consumption tax from the current 5% to a higher percentage, for example 10% which would mimic South Korea's current value added tax (VAT) rate. This recommendation is based on Japan having the lowest sales tax in the whole Organization for Economic Co-operation and Development (OECD) region.
South Korea can also learn from Japan since the country currently has higher income and corporate tax rates. Therefore the country can increase its current income and corporate tax rates in order to increase the government revenue. However, Japan should reduce its income and corporate tax rates since some individuals and companies pay up to 50% of their salary as income tax. KatzKatrin and Cha (2012)
state that raising income tax rates can never be a solution to a country's economic burden. If anything, lowering income and corporate tax rates will encourage economic growth as more individuals and businesses will experience stimulated growth.
South Korea can also learn from Japan's borrowing model. 95% of Japan's economic debt is owed to the country's citizens meaning that only 5% is owed to other countries and organizations. This creates minimal pressure for the country to pay off its debt and lower the budget deficit. As a result of this, Japan experiences better interest rates for its loans since the country has only borrowed 5% from external investors. Additionally, the country can continue borrowing from internal investors for longer periods and settle the smaller loans.
In this way, it can be argued that the country will benefit from better loan products from its internal investors which means that paying off the public debt will not be the government's first priority. The government will focus majorly on improving the economy and only pay off the debts as a secondary objective. This will stimulate further economic growth.
For each of the countries, if the government decides to shift its priority to reducing the national deficit, there are many ways in which the government may decide to increase taxes while maintaining steady economic growth. By increasing taxation in the country, the country's currency will become stronger and lead to more deflation in the country.
A good example is that once the country is able to use the current tax that it is generating more efficiently by eliminating all unnecessary government projects, this will stimulate economic growth since the government will have more money to spend on other more useful activities. This example comes from South Korea's economic recovery which was stimulated by cuts in government expenditure and lowering of subsidies provided to the government. This created the current fast-paced growth that is being experience by the country.
Japan's EPA focus is also an interesting lesson for South Korea. EPA's discuss other aspects of business and the country economy in general such as investment, growth, protection of intellectual rights and trade relations. These help to strengthen old trade alliances as well as to build new partnerships that are stronger. EPA's ensures the sustainability of the country's growth through trade options as well as investment options.
Conclusion
South Korea and Japan are two emerging countries with strong economies. They both have rosy futures and with strong democratic leadership it is expected that the countries will continue being highly ranked on the global scale. However, the countries come from different pasts which have both similarities and differences. The similarities include the economic crises that the countries faced though at different times as well as the battle to survive after the crises. The differences come from the different paths that each country took towards economic recovery. South Korea received a huge bailout from the International Monetary Fund (IMF) while Japan found ways to invest more in the country's recovery and growth. These two methods have resulted in different rates for growth in the countries. Both countries, however, rely greatly on exports and are among the largest exporters of products such as smartphones, automobiles, ships, and consumer electronics such as chips, computers, and televisions.
References
Arase, D. (2010). Japan in 2009: A Historic Election Year. Asian Survey, 50(1), 40-55. doi: 10.1525/as.2010.50.1.40
Bae, J.-Y. (2010). South Korean Strategic Thinking toward North Korea: The Evolution of the Engagement Policy and Its Impact upon U.S.-ROK Relations. Asian Survey, 50(2), 335-355. doi: 10.1525/as.2010.50.2.335
Coe, N.M., & Lee, Y.-S. (2006). The Strategic Localization of Transnational Retailers: The Case of Samsung-Tesco in South Korea. Economic Geography, 82(1), 61-88. doi: 10.2307/30033047
Dent, C.M. (2003). Transnational Capital, the State and Foreign Economic Policy: Singapore, South Korea and Taiwan. Review of International Political Economy, 10(2), 246-277. doi: 10.2307/4177460
Govella, K., & Vogel, S. (2008). Japan in 2007: A Divided Government. Asian Survey, 48(1), 97-106. doi: 10.1525/as.2008.48.1.97
Iyoda, M. (2005). The Determination of Investment in the Monetary Production Economy: A Theory and Its Empirical Application in the Post Keynesian Tradition. Journal of Post Keynesian Economics, 28(1), 115-133. doi: 10.2307/4538963
Johnston, S., & McAlevey, L. (1998). Stable Shareholdings and Japan's Bubble Economy: An Historical Overview. Strategic Management Journal, 19(11), 1101-1107. doi: 10.2307/3094056
Kalinowski, T., & Cho, H. (2009). The Political Economy of Financial Liberalization in South Korea: State, Big Business, and Foreign Investors. Asian Survey, 49(2), 221-242. doi: 10.1525/as.2009.49.2.221
KatzKatrin, & Cha, V. (2012). South Korea in 2011: Holding Ground as the Region's Linchpin. Asian Survey, 52(1), 52-64. doi: 10.1525/as.2012.52.1.52
Kim, A.E., & Lie, J. (2007). South Korea in 2006: Nuclear Standoff, Trade Talks, and Population Trends. Asian Survey, 47(1), 52-57. doi: 10.1525/as.2007.47.1.52
Kushida, K., & Oh, S.-Y. (2007). The Political Economies of Broadband Development in Korea and Japan. Asian Survey, 47(3), 481-504. doi: 10.1525/as.2007.47.3.481
Lie, J., & Kim, A.E. (2008). South Korea in 2007: Scandals and Summits. Asian Survey, 48(1), 116-123. doi: 10.1525/as.2008.48.1.116
Low, M.F. (2006). Accelerators and politics in postwar Japan. Historical Studies in the Physical and Biological Sciences, 36(2), 275-296. doi: 10.1525/hsps.2006.36.2.275
Oh, C.H., & Arrington, C. (2007). Democratization and Changing Anti-American Sentiments in South Korea. Asian Survey, 47(2), 327-350. doi: 10.1525/as.2007.47.2.327
Oh, K., & Hassig, R. (2010). North Korea in 2009: The Song Remains the Same. Asian Survey, 50(1), 89-96. doi: 10.1525/as.2010.50.1.89
Park, G., & Vogel, S. (2007). Japan in 2006: A Political Transition. Asian Survey, 47(1), 22-31. doi: 10.1525/as.2007.47.1.22
Rosenbluth, F.M. (2011). Japan in 2010. Asian Survey, 51(1), 41-53. doi: 10.1525/as.2011.51.1.41
Rosser, J.B., & Rosser, M.V. (2004). Comparative Economics in a Transforming World Economy. Cambridge, Massachusetts: MIT Press.
Sakuma, K., & Louche, C. (2008). Socially Responsible Investment in Japan: Its Mechanism and Drivers. Journal of Business Ethics, 82(2), 425-448. doi: 10.2307/25482300
Smith, D.A. (1997). Technology, Commodity Chains and Global Inequality: South Korea in the 1990s. Review of International Political Economy, 4(4), 734-762. doi: 10.2307/4177250
---
Are you busy and do not have time to handle your assignment? Are you scared that your paper will not make the grade? Do you have responsibilities that may hinder you from turning in your assignment on time? Are you tired and can barely handle your assignment? Are your grades inconsistent?
Whichever your reason is, it is valid! You can get professional academic help from our service at affordable rates. We have a team of professional academic writers who can handle all your assignments.
Plagiarism free papers
Timely delivery
Any deadline
Skilled, Experienced Native English Writers
Subject-relevant academic writer
Adherence to paper instructions
Ability to tackle bulk assignments
Reasonable prices
24/7 Customer Support
Get superb grades consistently
Online Academic Help With Different Subjects
Literature
Students barely have time to read. We got you! Have your literature essay or book review written without having the hassle of reading the book. You can get your literature paper custom-written for you by our literature specialists.
Finance
Do you struggle with finance? No need to torture yourself if finance is not your cup of tea. You can order your finance paper from our academic writing service and get 100% original work from competent finance experts.
Computer science
Computer science is a tough subject. Fortunately, our computer science experts are up to the match. No need to stress and have sleepless nights. Our academic writers will tackle all your computer science assignments and deliver them on time. Let us handle all your python, java, ruby, JavaScript, php , C+ assignments!
Psychology
While psychology may be an interesting subject, you may lack sufficient time to handle your assignments. Don't despair; by using our academic writing service, you can be assured of perfect grades. Moreover, your grades will be consistent.
Engineering
Engineering is quite a demanding subject. Students face a lot of pressure and barely have enough time to do what they love to do. Our academic writing service got you covered! Our engineering specialists follow the paper instructions and ensure timely delivery of the paper.
Nursing
In the nursing course, you may have difficulties with literature reviews, annotated bibliographies, critical essays, and other assignments. Our nursing assignment writers will offer you professional nursing paper help at low prices.
Sociology
Truth be told, sociology papers can be quite exhausting. Our academic writing service relieves you of fatigue, pressure, and stress. You can relax and have peace of mind as our academic writers handle your sociology assignment.
Business
We take pride in having some of the best business writers in the industry. Our business writers have a lot of experience in the field. They are reliable, and you can be assured of a high-grade paper. They are able to handle business papers of any subject, length, deadline, and difficulty!
Statistics
We boast of having some of the most experienced statistics experts in the industry. Our statistics experts have diverse skills, expertise, and knowledge to handle any kind of assignment. They have access to all kinds of software to get your assignment done.
Law
Writing a law essay may prove to be an insurmountable obstacle, especially when you need to know the peculiarities of the legislative framework. Take advantage of our top-notch law specialists and get superb grades and 100% satisfaction.
What discipline/subjects do you deal in?
We have highlighted some of the most popular subjects we handle above. Those are just a tip of the iceberg. We deal in all academic disciplines since our writers are as diverse. They have been drawn from across all disciplines, and orders are assigned to those writers believed to be the best in the field. In a nutshell, there is no task we cannot handle; all you need to do is place your order with us. As long as your instructions are clear, just trust we shall deliver irrespective of the discipline.
Are your writers competent enough to handle my paper?
Our essay writers are graduates with bachelor's, masters, Ph.D., and doctorate degrees in various subjects. The minimum requirement to be an essay writer with our essay writing service is to have a college degree. All our academic writers have a minimum of two years of academic writing. We have a stringent recruitment process to ensure that we get only the most competent essay writers in the industry. We also ensure that the writers are handsomely compensated for their value. The majority of our writers are native English speakers. As such, the fluency of language and grammar is impeccable.
What if I don't like the paper?
There is a very low likelihood that you won't like the paper.
Reasons being:
When assigning your order, we match the paper's discipline with the writer's field/specialization. Since all our writers are graduates, we match the paper's subject with the field the writer studied. For instance, if it's a nursing paper, only a nursing graduate and writer will handle it. Furthermore, all our writers have academic writing experience and top-notch research skills.
We have a quality assurance that reviews the paper before it gets to you. As such, we ensure that you get a paper that meets the required standard and will most definitely make the grade.
In the event that you don't like your paper:
The writer will revise the paper up to your pleasing. You have unlimited revisions. You simply need to highlight what specifically you don't like about the paper, and the writer will make the amendments. The paper will be revised until you are satisfied. Revisions are free of charge
We will have a different writer write the paper from scratch.
Last resort, if the above does not work, we will refund your money.
Will the professor find out I didn't write the paper myself?
Not at all. All papers are written from scratch. There is no way your tutor or instructor will realize that you did not write the paper yourself. In fact, we recommend using our assignment help services for consistent results.
What if the paper is plagiarized?
We check all papers for plagiarism before we submit them. We use powerful plagiarism checking software such as SafeAssign, LopesWrite, and Turnitin. We also upload the plagiarism report so that you can review it. We understand that plagiarism is academic suicide. We would not take the risk of submitting plagiarized work and jeopardize your academic journey. Furthermore, we do not sell or use prewritten papers, and each paper is written from scratch.
When will I get my paper?
You determine when you get the paper by setting the deadline when placing the order. All papers are delivered within the deadline. We are well aware that we operate in a time-sensitive industry. As such, we have laid out strategies to ensure that the client receives the paper on time and they never miss the deadline. We understand that papers that are submitted late have some points deducted. We do not want you to miss any points due to late submission. We work on beating deadlines by huge margins in order to ensure that you have ample time to review the paper before you submit it.
Will anyone find out that I used your services?
We have a privacy and confidentiality policy that guides our work. We NEVER share any customer information with third parties. Noone will ever know that you used our assignment help services. It's only between you and us. We are bound by our policies to protect the customer's identity and information. All your information, such as your names, phone number, email, order information, and so on, are protected. We have robust security systems that ensure that your data is protected. Hacking our systems is close to impossible, and it has never happened.
How our Assignment  Help Service Works
You fill all the paper instructions in the order form. Make sure you include all the helpful materials so that our academic writers can deliver the perfect paper. It will also help to eliminate unnecessary revisions.
2.      Pay for the order
Proceed to pay for the paper so that it can be assigned to one of our expert academic writers. The paper subject is matched with the writer's area of specialization.
3.      Track the progress
You communicate with the writer and know about the progress of the paper. The client can ask the writer for drafts of the paper. The client can upload extra material and include additional instructions from the lecturer. Receive a paper.
4.      Download the paper
The paper is sent to your email and uploaded to your personal account. You also get a plagiarism report attached to your paper.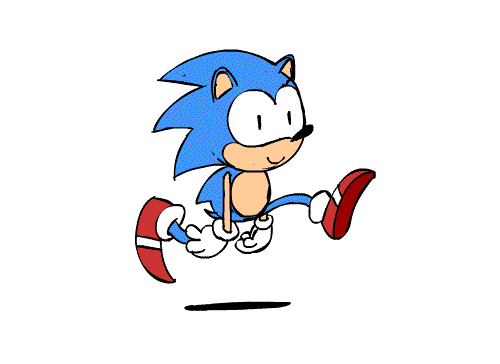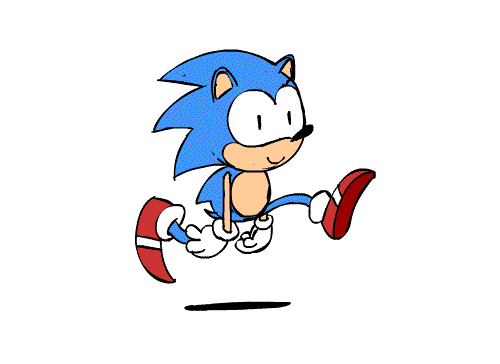 PLACE THIS ORDER OR A SIMILAR ORDER WITH US TODAY AND GET A PERFECT SCORE!!!
---