Racism / Prejudice
Anyone that is not aware of the recent protest demonstrations in cities across the United States — resulting from the killing of unarmed African-Americans by police in Ferguson Missouri and New York City — are simply not paying attention to the contemporary events. These killings — and the failure of grand juries in both cities to indict the blameworthy officers — have stirred the conscious of millions of Americans. Some say these unfortunate actions by police against minorities have caused a groundswell for a new civil rights movement. These events, and the astonishingly high percentage of African-Americans in U.S. prisons, are not related to the Jim Crow policies of the past, but they represent a disturbing updated kind of institutional racism that Michelle Alexander writes about in her book, The New Jim Crow: Mass Incarceration in the Age of Colorblindness. How far this society still has to come before social justice and fairness for all Americans can truly be achieved seems to be an open question, but it is one that is addressed in Alexander's book.
This paper presents a thesis that racist behaviors — institutionalized and personal — towards people of color (including Native Peoples) is a malignant cancer in our society; and acts of intolerance against gay people is an unconscionable scourge that blots out the fresh air of fairness. The themes based on conspiracy and intolerance — pervasive when held under the microscope of powerful literature albeit not always well understood by the general public — will be followed in this paper. The Michelle Alexander book, and the Tony Kushner book, Angels in America, are the essential references used in the presentation.
Incarcerating African-Americans in the War on Drugs
As Alexander writes in her Preface, "This book is not for everyone," it is only for those who "care deeply about racial justice" and for those who feel "trapped" in America's latest "caste system." What Alexander does not write is that her book is also for the alert student seeking knowledge about the society we live in. No one ever suggested that the U.S. was utopia or was trying to be the perfect society — but is America a fair society? Is it a society in which racial and social justice is pursued in a vigorous way? Are the precepts and fundamental tenets of the U.S. Constitution (in specifics, the Fourth Amendment) being followed and are elected officials approaching their work objectively in ways that reach out to every minority subculture and every socioeconomic neighborhood? Are the institutional checkpoints in place to assure that there is "liberty and justice for all"? The whole purpose of this book — and of Angels in America as well — suggests that the answers to those four questions is "no."
The truth is that most students and ordinary citizens go about their daily business are not likely to spend time doing research on the presence of conspiracies and of intolerance. This is the case simply because these struggles seem distant and unrelated to the average American whose skin color is white — and whose sexual makeup is straight.
For example when the rhetoric that accompanied the "War on Drugs" was communicated from the highest levels of government ordinary citizens for the most part believed that this war needed to be waged. After all, on the nightly televised news programs — while middle class viewers, home from work, settled into their comfortable couches and Lazy-Boy chairs — videos of black men busted for crack cocaine were all the evidence that those citizens needed in order to reinforce their belief that there needed to be a war on drugs. The truth is that years before the drug war was launched crack cocaine was "spreading rapidly in the poor black neighborhoods of Los Angeles and later emerged in cities across the country" (Alexander, 2010).
The successful media campaign by the Reagan Administration (to build public opinion and other forms of support for the legislation that would soon follow) was part of a conspiracy to put young black men into hideously overcrowded prisons. And that conspiracy was tucked neatly and logically under the "war on drugs" campaign.
"The timing of the crack crisis helped fuel conspiracy theories in poor black communities that the War on Drugs was part of a genocidal plan by the government to destroy black people in the United States" (Alexander, 5). Looking for links that can lead to the roots of a conspiracy are not hard to find: the illegal drugs (think cocaine, which can be converted into cheap "crack") that were coming from Central and South America were being produced by "guerilla armies" supported (funded) by the Central Intelligence Agency. So, was the CIA actively allowing these drugs to flow into the United States so that blacks (presumed to be the principal consumers and dealers) would then be swept up by the war on drugs and salted away in prisons?
The author presents the disturbing evidence that even the U.S. Supreme Court has gone along with the conspiracy to incarcerate tens of thousands of black men. Indeed, Justice Stevens noted in 1991 that the High Court had ruled on thirty cases involving the Fourth Amendment; of those thirty cases, twenty-eight involved law enforcement authorities using search and seizure strategies without a warrant. Moreover, in twenty-seven of the cases the High Court "upheld the constitutionality of the search or seizure," Stevens wrote as part of his dissent in California v. Acevedo (Alexander, 61). To wit, the Fourth Amendment was bastardized and beaten to a pulp by the conservatives in the High Court.
Stevens, a liberal, went on to point out: "No impartial observer could criticize this court for hindering the progress of the war on drugs. On the contrary, decisions like the one the Court makes today will support the conclusion that this Court has become a loyal foot soldier in the Executive's fight against crime" (Alexander, 61). But was it really a fight against crime or an excuse to round up thousands of young black men and put them in their place — which was of course the dingy violent hell-holes know as America's prisons (AKA, "correctional institutions")?
The attack on blacks (the "new" Jim Crow policies) could (and did) take place in America because government, law enforcement, the media, and the highest court in the land seem to believe and accept that black people are less than white people — down a few rungs on the ladder of worthiness — when it comes to intelligence, values, judgment and lifestyles. Keeping blacks in prison longer is a prime reason why prison populations have skyrocketed from about 350,000 twenty-five years ago to 2.3 million at the time Alexander published her book. Moreover, once labeled a felon that label ticks with you for the rest of your life.
Felon "is the badge of inferiority — the felony record — that relegates people for their entire lives, to second class status," and more than that. Coming out of a prison, for example, after a long sentence for dealing crack cocaine, a felon is "barred from public housing by law, discriminated against by private landlords, ineligible for food stamps, forced to 'check the box' indicating a felony conviction on employment applications for nearly every job" (Alexander, 92).
So, by seeing the terrible injustice for a felon who only used a small amount of drugs and was incarcerated for twenty years, a very sensitive and objective observer might shed real tears, tears of empathy and kindness for this individual. Those tears would slide down from the eyes of that loving, caring, very sensitive person because even after that felon has been released from the horrible prison; due to the black mark against him he basically remains imprisoned for the remainder of his life by the stigma of "felon." It's as though the conspiracy against men of color, especially young men who may be tempted to escape the racism by dipping into the world of drugs, is a life-long monkey on the backs of those unfortunate souls.
Gay men's commonality with the injustice black men endure
Gay men most certainly have something in common with felonious black men when it comes to sigma. Black men with the felon label certainly don't want those they meet and interact with to know they served time in correctional institutions. And when it comes to gays, as Roy suggests, "Homosexuals are men who know nobody and who nobody knows. We have zero clout" (1:45). Black felons have zero clout as well.
And when it comes to a lack of societal respect for gay men, as Roy explains (2:42): the world treats "faggots" like common household trash because "We don't [count]; faggots; we're just a bad dream the real world is having." There was a major difference between what has happened to black men and what happened to gay men in the AIDs crisis however. Blacks are blacks; few people think of them as anything but black and generally poor, prone to bad decisions and drug addictions.
But in as Kushner points out in his play, gay men are both white and black, they are Baptists, Jews and Mormons; they are conservative and liberal, femme and butch, not easily identified under any political or social category. And while the black men were hustled off to "correction institutions," the incarceration that gays suffered from was the prison of intolerance and the dark, dank isolation cell of AIDs. While black men busted for crack cocaine (and sent into prisons for longer than those arrested for possession of marijuana) are transformed from free men that made questionable decisions, to imprisoned captives of a conspiracy, gay men with AIDs are transformed into something dirty inside.
"I don't think there's any uninfected part of me," Prior explains in the play (1:34). "My heart is pumping polluted blood. I feel dirty." When Prior warns Joe not to reach out and touch him, Prior says that "your hand might fall off or something"; and when Joe actually touches Louis, he says, "I'm going to hell for doing this." On the subject of a gay man feeling dirty, Roy, who gives off self-confident assertions often, links his embrace of the Jewish faith to his homosexual reality. He says he offends the country club men, the whole "disbarment committee" including "Brahmin lawyers"; "to these men I'm what, Martin, some sort of filthy little Jewish troll?" (1:66-67).
A sidebar story to the intolerance that many people in straight society feel toward gay men is that a gay man is a "mother's boy" or "mama's boy" as it were. Some even believe a man becomes gay because (in a Freudian context) he was a mama's boy. This label, ludicrous as it is, nonetheless helps the homophobic person in some instances explain why some men are gay. When a person becomes confused about why people turn out the way they do, in this case gay, straight people who perhaps aren't necessarily blatantly homophobic, seem to need to come up with a reason to explain homosexuality.
And this little misunderstanding actually became part of Kushner's play in an appropriate and humorous passage. In the Perestroika (Part Two), after confessing to Prior (who is afflicted with AIDs) that her son Joe is homosexual the character named Hannah Pitt explains that she confided this fact to her Mormon bishop. "He said they think it's mothers who are too close to their sons that causes it," she told Prior.
Whatever "it" is that gayness arises from, there has been throughout history the gay person who senses his sexual desire for a same-sex relationship but stays in a closet. Joe fights back his homoerotic feelings though he knows "deep within" that there is a desire he cannot push away; "I have fought, with everything I have, to kill it" (1:40). But though he tries to eschew the reality of HIV (which he calls "public lice" and "too simple" to be killed), "It [HIV] knows itself. It's harder to kill something if it knows what it is" (2:28).
The battle that rages inside a man who is coming to terms opens up another aspect of intolerance in the play. Not intolerance that homophobic people feel towards gays, but the intolerance inside of a man who hasn't come to terms with his homosexuality. Joe is going through changes, and his conversion into acceptance of what he is has been a struggle. "I pray for God to crush me, break me up into little pieces and start all over again" (1:49). At first Joe, not unlike other gay men whose coming out has been a psychological nightmare, tries at first to jettison the past but fails in that attempt.
Coming out for the gay man and the black felon
Then Joe says "I have done things, I'm ashamed," and then, as if to amplify his confusion, Joe says he "has changed" but a bit later admits "I don't know how yet" whether he has really changed or not (2:142). Joe's level of tolerance for his transformation from straight to gay is very limited. Part of the intolerance theme used in this paper relates to the play by Kushner; and that inner intolerance becomes a personal demon that many gay men seem to need to go to war with. There is, in this paper, the "War on Drugs"; and there is also the war on one's conflicting sensual passions when it comes to accepting that he is gay. Neither of these wars is related to bullets or to nationalism, but for the black man the government's conspiratorial policy means incarceration for outrageously long periods of time; and for the gay man just coming out his war it is about being shackled with what many straight Americans consider a social proscription for otherness.
But meantime an alert reader of these two books wonders how difficult it is for a black man recently released from a bleak life in the black hole of a massive, over-crowded prison to "change" and now become a model citizen. In effect, being released from prison is very much like "coming out" in another sense. The black man hopes to stay out and avoid the recidivism trap, but the Bureau of Justice Statistics reports that "about 30% of release prisonerswere rearrested within six months of release" (Alexander, 93).
Conclusion
The gay man who comes out will likely never go back — or be "rearrested" into the straight life — but what about the woman whom he loved until his homosexuality became too apparent within him and he had to leave her? In the case of Joe's woman, Harper, she asks the Mormon mother how people change. The mother replies: "God splits the skin with a jagged thumbnail from throat to belly and then plunges a huge filthy hand in. He grabs hold of your bloody tubeshe pulls and pulls till all your innards are yanked and the pain! We can't even talk about that. And then he stuffs them back, dirty, tangled, and torn. It's up to you to do the stitching" (2:79). The stitching that a black man must do after being arrested with a gram of cocaine in 1984, during Reagan's administration, can't begin until he is released many years later. During all that time behind bars his innards are, like Harper's innards, dirty, tangled and torn.
Works Cited
Alexander, Michelle. The New Jim Crow: Mass Incarceration in the Age of Colorblindness.
New York, NY: The New Press. 2010.
Kushner, Tony. Angeles in America: A Gay Fantasia on National Themes. Part One & Part
Two. New York, NY: Theatre Communication Group, 1993.
---
Are you busy and do not have time to handle your assignment? Are you scared that your paper will not make the grade? Do you have responsibilities that may hinder you from turning in your assignment on time? Are you tired and can barely handle your assignment? Are your grades inconsistent?
Whichever your reason is, it is valid! You can get professional academic help from our service at affordable rates. We have a team of professional academic writers who can handle all your assignments.
Plagiarism free papers
Timely delivery
Any deadline
Skilled, Experienced Native English Writers
Subject-relevant academic writer
Adherence to paper instructions
Ability to tackle bulk assignments
Reasonable prices
24/7 Customer Support
Get superb grades consistently
Online Academic Help With Different Subjects
Literature
Students barely have time to read. We got you! Have your literature essay or book review written without having the hassle of reading the book. You can get your literature paper custom-written for you by our literature specialists.
Finance
Do you struggle with finance? No need to torture yourself if finance is not your cup of tea. You can order your finance paper from our academic writing service and get 100% original work from competent finance experts.
Computer science
Computer science is a tough subject. Fortunately, our computer science experts are up to the match. No need to stress and have sleepless nights. Our academic writers will tackle all your computer science assignments and deliver them on time. Let us handle all your python, java, ruby, JavaScript, php , C+ assignments!
Psychology
While psychology may be an interesting subject, you may lack sufficient time to handle your assignments. Don't despair; by using our academic writing service, you can be assured of perfect grades. Moreover, your grades will be consistent.
Engineering
Engineering is quite a demanding subject. Students face a lot of pressure and barely have enough time to do what they love to do. Our academic writing service got you covered! Our engineering specialists follow the paper instructions and ensure timely delivery of the paper.
Nursing
In the nursing course, you may have difficulties with literature reviews, annotated bibliographies, critical essays, and other assignments. Our nursing assignment writers will offer you professional nursing paper help at low prices.
Sociology
Truth be told, sociology papers can be quite exhausting. Our academic writing service relieves you of fatigue, pressure, and stress. You can relax and have peace of mind as our academic writers handle your sociology assignment.
Business
We take pride in having some of the best business writers in the industry. Our business writers have a lot of experience in the field. They are reliable, and you can be assured of a high-grade paper. They are able to handle business papers of any subject, length, deadline, and difficulty!
Statistics
We boast of having some of the most experienced statistics experts in the industry. Our statistics experts have diverse skills, expertise, and knowledge to handle any kind of assignment. They have access to all kinds of software to get your assignment done.
Law
Writing a law essay may prove to be an insurmountable obstacle, especially when you need to know the peculiarities of the legislative framework. Take advantage of our top-notch law specialists and get superb grades and 100% satisfaction.
What discipline/subjects do you deal in?
We have highlighted some of the most popular subjects we handle above. Those are just a tip of the iceberg. We deal in all academic disciplines since our writers are as diverse. They have been drawn from across all disciplines, and orders are assigned to those writers believed to be the best in the field. In a nutshell, there is no task we cannot handle; all you need to do is place your order with us. As long as your instructions are clear, just trust we shall deliver irrespective of the discipline.
Are your writers competent enough to handle my paper?
Our essay writers are graduates with bachelor's, masters, Ph.D., and doctorate degrees in various subjects. The minimum requirement to be an essay writer with our essay writing service is to have a college degree. All our academic writers have a minimum of two years of academic writing. We have a stringent recruitment process to ensure that we get only the most competent essay writers in the industry. We also ensure that the writers are handsomely compensated for their value. The majority of our writers are native English speakers. As such, the fluency of language and grammar is impeccable.
What if I don't like the paper?
There is a very low likelihood that you won't like the paper.
Reasons being:
When assigning your order, we match the paper's discipline with the writer's field/specialization. Since all our writers are graduates, we match the paper's subject with the field the writer studied. For instance, if it's a nursing paper, only a nursing graduate and writer will handle it. Furthermore, all our writers have academic writing experience and top-notch research skills.
We have a quality assurance that reviews the paper before it gets to you. As such, we ensure that you get a paper that meets the required standard and will most definitely make the grade.
In the event that you don't like your paper:
The writer will revise the paper up to your pleasing. You have unlimited revisions. You simply need to highlight what specifically you don't like about the paper, and the writer will make the amendments. The paper will be revised until you are satisfied. Revisions are free of charge
We will have a different writer write the paper from scratch.
Last resort, if the above does not work, we will refund your money.
Will the professor find out I didn't write the paper myself?
Not at all. All papers are written from scratch. There is no way your tutor or instructor will realize that you did not write the paper yourself. In fact, we recommend using our assignment help services for consistent results.
What if the paper is plagiarized?
We check all papers for plagiarism before we submit them. We use powerful plagiarism checking software such as SafeAssign, LopesWrite, and Turnitin. We also upload the plagiarism report so that you can review it. We understand that plagiarism is academic suicide. We would not take the risk of submitting plagiarized work and jeopardize your academic journey. Furthermore, we do not sell or use prewritten papers, and each paper is written from scratch.
When will I get my paper?
You determine when you get the paper by setting the deadline when placing the order. All papers are delivered within the deadline. We are well aware that we operate in a time-sensitive industry. As such, we have laid out strategies to ensure that the client receives the paper on time and they never miss the deadline. We understand that papers that are submitted late have some points deducted. We do not want you to miss any points due to late submission. We work on beating deadlines by huge margins in order to ensure that you have ample time to review the paper before you submit it.
Will anyone find out that I used your services?
We have a privacy and confidentiality policy that guides our work. We NEVER share any customer information with third parties. Noone will ever know that you used our assignment help services. It's only between you and us. We are bound by our policies to protect the customer's identity and information. All your information, such as your names, phone number, email, order information, and so on, are protected. We have robust security systems that ensure that your data is protected. Hacking our systems is close to impossible, and it has never happened.
How our Assignment  Help Service Works
You fill all the paper instructions in the order form. Make sure you include all the helpful materials so that our academic writers can deliver the perfect paper. It will also help to eliminate unnecessary revisions.
2.      Pay for the order
Proceed to pay for the paper so that it can be assigned to one of our expert academic writers. The paper subject is matched with the writer's area of specialization.
3.      Track the progress
You communicate with the writer and know about the progress of the paper. The client can ask the writer for drafts of the paper. The client can upload extra material and include additional instructions from the lecturer. Receive a paper.
4.      Download the paper
The paper is sent to your email and uploaded to your personal account. You also get a plagiarism report attached to your paper.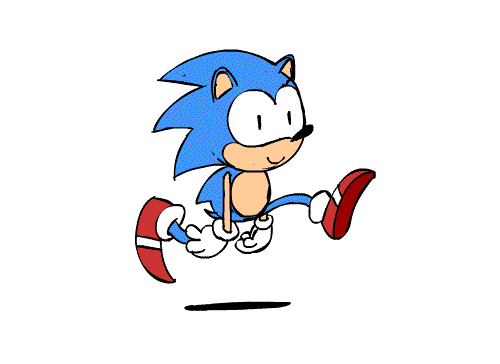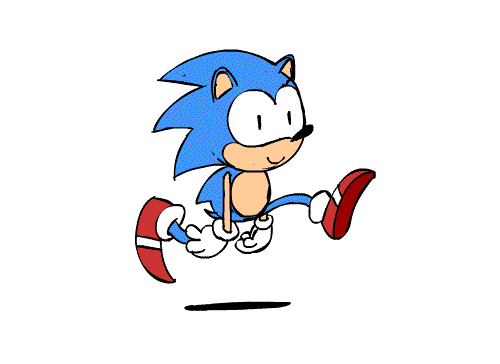 PLACE THIS ORDER OR A SIMILAR ORDER WITH US TODAY AND GET A PERFECT SCORE!!!
---