conflict coaching practices in the business world. It consists of a set of arguments that support conflict coaching theory and practices for the betterment of an organization, as well as a critical analysis which highlights some of its drawbacks and challenges for the managers.
This paper presents a comprehensive discussion and critical analysis of the conflict coaching theory in the context of business world. Conflicts and disputes are quite common among employees in the same departments and organizational levels. In order to resolve these conflicts and make their employees respect the values and point-of-views of their coworkers, managers need to play their leadership and conflict coaching role at the workplace. The literature is full of researches that explain the importance of conflict coaching for the efficient operations of the organization and the higher productivity of its employees. The theory of conflict coaching has been explained with a critical point-of-view by taking an example of employee conflict at workplace. A number of supporting arguments have been presented which recommend different conflict management techniques for the managers.
The literature review section gives a brief understanding of the concept in the light of some recent research studies and publications. The conflict coaching theory has also been criticized in the paper in its critical analysis section. A set of arguments have been presented to support whether conflict coaching should be used in a particular situation or not. Conflict coaching has some strengths and weaknesses in its application for the business organizations. The major strengths include employee conflict management and dispute resolution; improvement in their interpersonal and negotiation skills, enhanced ability of employees to handle similar conflicts in the future, and the manager's development in the areas of leadership and conflict coaching skills. Organizations may also face negative impacts of conflict coaching if the managers fail to resolve the issues between their subordinates. These negative impacts or weaknesses include high administrative and training costs, slow down of work during the conflict period, and less focus on organizational productivity during the whole conflict management coaching process. Organizations that wish to build strong organizational culture have to bear these costs and train their managers in the area of conflict management coaching.
Introduction: Conflict Coaching
Conflict coaching is a set of techniques to help people in resolving their personal and workplace conflicts in a very friendly and productive manner (Jones & Brinkert, 2008). For this purpose, the conflict coach acts as a manager or supervisor of the person or persons facing conflict (LeBlanc, Gilin, Calnan, & Solarz, 2012). He plays his coaching role as a neutral party in the whole conflict coaching process. In order to help his clients resolve their issues and conflicts with other parties, the conflict coach asks them to think politely about the ways in which their issues can be resolved and mutual trust can be rebuild. A conflict coach can provide his services for both the parties; but it is important to arrange separate meetings in order to know their opinion independently and get deep insights into the actual reasons of conflict (Cloke & Goldsmith, 2011).
Conflict Coaching for Business:
Conflict coaching techniques can be used in a number of situations; including conflicts between family members, friends, business partners, community members, and coworkers. However, the purpose of this essay is to explain and critically analyze conflict coaching theory in the context of business world, i.e. how conflict coaching helps in resolving issues and conflicts that arise between managers and their employees or among employees at the same level (LeBlanc, Gilin, Calnan, & Solarz, 2012). In either case, the purpose of conflict coaching is to prevent the issue from getting worse and resolve it before it turns into a hostile or controversial matter for the whole organization (Jones & Brinkert, 2008).
Generally companies ask their middle level managers to act as conflict coaches for their subordinates (Raines, 2013). However, third parties are also called when conflicts arise between employees and their immediate supervisors (Goldsmith, Lyons, & McArthur, 2012). In addition to resolving disputes and issues between employees, conflict coaching also helps organizational members in avoiding similar conflicts in the future by making them learn conflict management skills, build trust on coworkers, improve interpersonal communication patterns and negotiation skills, mitigate the adverse impacts of conflicts, and prepare for future dispute resolution (Cloke & Goldsmith, 2011).
Conflict Coaching Theory
Importance for Organizational Productivity:
Conflicts are widely observed in both personal and professional matters. An effective management and resolution of these conflicts in vital in order to live and work in a happy and contented setting. Conflicts and issues among employees have always been considered negative for the employees' performance and overall organizational productivity (Ellinger, Hamlin, Beattie, Wang, & McVicar, 2011). Therefore, managers always find ways to keep their employees away from such conflicts and issues which not only impact their own working routine, but also hamper the performance of the whole department. Workplace conflicts are also considered negative for an organization due to the heavy costs associated with their consequences. Conflict coaching helps these managers in resolving workplace conflicts and avoiding these heavy costs (Costello, Clarke, Gravely, D'Agostino-Rose, & Puopolo, 2011).
Conflict Coaching Services:
Modern research studies suggest that managers can turn conflicts and issues into trust and understandings between employees through effective conflict coaching services (Raines, 2013). Conflict coaching primarily aims to strengthen employee relationships and remove hatred and revulsion from their hearts (LeBlanc, Gilin, Calnan, & Solarz, 2012). Although conflict coaching focuses on resolving conflicts among employees in every possible way; companies apply its principles to better execute their human resource management practices and strengthen their organizational culture (Runde, Flanagan, & Center for Creative Leadership, 2010).
In order to perform the conflict coaching process in the most effective and efficient way, the efforts to resolve conflicts should be future-focused, i.e. The managers or conflict coaches should try to resolve the conflicts among employees in such a fashion that these employees never be at odds with each other in the future. They should be made to learn that they have to work like a single unit for the success and prosperity of their organization (Neault & Mondair, 2011).
Motivational Techniques:
The most motivational techniques used by conflict coaches to keep their subordinates or clients (the employees) away from conflicts with the conflicting parties include training on conflict resolution, corporate and ethical principles, and importance of organizational culture, and job rotation, enrichment, and enlargement. The application of each of these techniques depends upon the type of conflict which the organizational members face in a particular situation (Shatto, 2013).
Conflict Situation:
Tanking a particular situation of workplace conflict as an example for this essay; it is assumed that an employee feels uncomfortable with some of his coworkers due to various matters like non-supportive behavior, uneven burden of job responsibilities, lack of confidence or mutual understanding, experience at job, sexual harassment or gender discrimination, minority disrespect, etc. (Raines, 2013). This uncomfortable interaction can give rise to hatred in the mind of the employee who is at the junior level or being unevenly treated by his supervisors as compared to his coworker (Runde, Flanagan, & Center for Creative Leadership, 2010). In severe cases, these two employees engage in a hard conflict with each other. In this particular situation, the employees raise their voice in front of the higher management and start politics at the workplace by forming two opposing groups (Jones & Brinkert, 2008).
Selection of Conflict Management Technique:
In order to resolve the conflict between these two employees, the Management asks their immediate supervisor to take some corrective action and reach a definite point on which both these conflicting parties may agree. First of all, the manager tries to figure out the main causal factors which have raised this conflict among the two coworkers. Once the main causes of conflicts are identified, the next step is to resolve them using some appropriate conflict management or dispute resolution technique (Ellinger, Hamlin, Beattie, Wang, & McVicar, 2011). For instance, if the conflict is raised due to the uneven burden of job responsibilities on one of these employees, the manager can use some extrinsic motivational technique to encourage that employee to work harder and stay committed with his job (Cloke & Goldsmith, 2011).
In similar cases, employees feel low motivation because they feel that the other employee is being paid high, but has fewer job responsibilities than him. In order to resolve this issue, the manager uses monetary techniques to improve that employee's morale (Jones & Brinkert, 2008). In addition, he has the following three options to resolve this particular issue:
i. Job Rotation:
In this technique, the manager can transfer the employee to some other department at similar job position. This technique is helpful when the employee is no more interested in working with his current coworkers or supervisors (Goldsmith, Lyons, & McArthur, 2012). However, job rotation does not improve the current salary and compensation package of that employee — it is simply the transfer of employees at same level position in some related area of operations (Runde, Flanagan, & Center for Creative Leadership, 2010). Job rotation is often used as a conflict management coaching technique by the middle level managers to resolve disputes among their subordinates (Costello, Clarke, Gravely, D'Agostino-Rose, & Puopolo, 2011).
ii. Job Enrichment:
Unlike job rotation, job enrichment entails the assignment of greater job responsibilities to an employee in order to increase his morale and motivation towards his current job position (Raines, 2013). In job enrichment, the basic purpose of the manager is to give more powers, authority, and responsibilities to an employee. This technique is used when an employee is not satisfied with his current level of job position according to his qualification, skills, and experience. Such employee keep his morale low while working under another employee who is holding a higher level of job position despite having less experience or qualification. Job enrichment often improves the salary and compensation package of the employee which is a great source of extrinsic motivation (Ellinger, Hamlin, Beattie, Wang, & McVicar, 2011).
iii. Job Enlargement:
Job enlargement is quite similar to job enrichment except the promotion which an employee gets as a result of job enlargement. In addition to receiving greater job responsibilities, the employee is also promoted to a higher level job position with higher salary package and greater span of control (LeBlanc, Gilin, Calnan, & Solarz, 2012). Among all these three techniques, job enlargement has proved to be the most effective way of motivating an employee. However, in order to apply this technique for the purpose of dispute resolution or conflict management, it is vital that there is an opportunity available in the organization for the promotion of that employee (Runde, Flanagan, & Center for Creative Leadership, 2010).
Literature Review on Conflict Coaching Theory
One-on-One Conflict Management Coaching:
The theory on conflict coaching suggests that the best way to resolve disputes among coworkers is to use one-on-one conflict management coaching. In this way, the conflict coach arranges a separate meeting with the employee who is facing some issue with his coworker (Shatto, 2013). One-on-one conflict coaching allows the conflict management coach to get deep insights into the root causes of dispute. He listens to the opinion of the employee very deeply and tries to figure out the area where the dispute is the most intensive between the two parties (Stober & Grant, 2006). He asks the employee every relevant question to that dispute and keeps his focus on the finding the ways in which that dispute can be resolved in the most effective way. At the same time, the conflict coach ensures that the company does not bear any more loss due to this conflict (Costello, Clarke, Gravely, D'Agostino-Rose, & Puopolo, 2011).
In one-on-one conflict coaching, the conflict coach performs under the following principles:
i. Resolve interpersonal conflicts in a polite and friendly manner.
ii. Build mutual understanding and trust between the conflicting parties.
iii. Transform the unproductive conflicts to productive conversations.
iv. Improve the interpersonal attributes of the employees so that they avoid such conflicts at workplace or home in the future.
v. Actively engage people in negotiation and mediation process (Jones & Brinkert, 2008).
Conflict Coaching Workshop:
Conflict coaching workshops are conducted in both types of setting, i.e. one-on-one meeting as well as seminars or sessions on conflict management and dispute resolution. In both these settings, the primary purpose of conflict coaching workshops is to assist people in improving their interpersonal and negotiation skills so that they avoid conflicts and disputes in the future (LeBlanc, Gilin, Calnan, & Solarz, 2012). The participants of these workshops learn the principles and techniques of conflict management, different behaviors of people at workplace, ethical and moral values which are essential to be followed in daily life, the qualities and attributes of a good employee, time span of different conflict management techniques, and motivational factors that help managers in motivating their subordinates at the workplace (Goldsmith, Lyons, & McArthur, 2012).
Theoretical Arguments and Critical Analysis
The Role of Manager as a Conflict Coach:
As the supervisor of a work group or team within an organization, a manager has to play his leadership role in order to resolve the issues and conflicts which his team members face in the normal course of their duties. Therefore, the manager performs more like a conflict management coach in addition to the leader of his team or work group. The conflict coaching practices at the workplace enable the managers and their employees in looking at their interpersonal attributes more deeply and critically. In conflict coaching process, the manager also learns the behavior, attitude, values, and habits of his subordinates by working closely with them and building small teams in a very well-organized way (Goldsmith, Lyons, & McArthur, 2012).
Importance of Conflict Coaching Theories:
In order to master the conflict management coaching techniques, a manager has to review the theories, models, and applications of conflict coaching in real life. In this way, he learns what big multinational corporations do for the resolution of their employee disputes and strengthen their own industrial relations (Shatto, 2013). These theories and applications enhance the knowledge and exposure of the managers in different conflict coaching situations which help them in applying the same theories and models in solving their own workplace conflicts (LeBlanc, Gilin, Calnan, & Solarz, 2012).
Strengths:
The biggest strength of conflict coaching is the managers' ability to understand the feelings and attitude of their subordinates which largely helps them in resolving any disputes which arise among them from time to time. For example, if a manager is aware of the behavior, interpersonal attributes, and other qualities of his subordinates, he is better able to understand the reasons behind his anger or dispute with his coworkers. Secondly, conflict coaching enables the managers in strengthening their own conflict management skills which can be helpful for them in building strong relationships with their higher officials (Costello, Clarke, Gravely, D'Agostino-Rose, & Puopolo, 2011).
Weaknesses:
The arguments presented in support of conflict coaching practices are based on conflict coaching theories and models from the most recent research studies, books, and other publications. In addition to these advantages and strengths, the conflict coaching practices have a number of drawbacks which restrict organizations from using these practices to resolve conflicts among their employees (Shatto, 2013). The biggest drawback of doing conflict coaching through employee motivational techniques is the increased administrative costs of the organization. When a manager uses job enrichment or job enlargement strategy to motivate employees who are at conflict with each other, he has to increase their salary and compensation packages in addition to promoting them at a higher level of job position (Ellinger, Hamlin, Beattie, Wang, & McVicar, 2011).
Organizational Politics:
Conflict coaching also entails a big risk of organizational politics. When managers fail to resolve conflicts between their employees, the situation further gets worse. The employees form two opposing parties and ask their coworkers to support them in their point-of-views. Organizational politics is considered a bad sign for business corporations due to its negative impacts on the employees' efficiency and performance at work (Shatto, 2013). Some other drawbacks which organizations face due to poor conflict coaching techniques include dispersed focus of the employees and managers due to disputes and misunderstanding, inefficient working during the conflict period, deteriorating organizational culture, and higher employee turnover and absenteeism (Jones & Brinkert, 2008).
The Need for Future Research
Although the Literature is full of research studies that explain and criticize the conflict coaching practices in the modern business context; there is still a big room for future studies in the areas like Top Management's role in ensuring synergy at the organizational culture; strategies to build a strong organizational culture; the importance of conflict coaching workshops and seminars for the purpose of improving employees' interpersonal skills; the role of immediate supervisors in resolving conflicts in different types of situations, etc. (Shatto, 2013).
Conflict Coaching in a Culturally Diverse Working Environment:
One of the most important and emerging areas of business studies where extensive research can be done is the management conflicts among employees in a culturally diverse organizational culture. Cultural diversity has become one of the most critical issues in the modern business world — especially in the international business landscape. In a diverse working environment, employees interact and work together with people from different cultural backgrounds, races, ethnicity, nationalities, religious beliefs, communal or societal values (Stober & Grant, 2006). Therefore, the chances of conflicts, disagreements, and disputes are much greater than they are in the local work setting. In order to fill this gap in the available Literature on conflict management coaching, further research studies can be done in the area of resolving conflicts in a culturally diverse working environment (Neault & Mondair, 2011).
Conclusion
In order to avoid serious industrial relations issues at the workplace, business organizations now give great focus on resolving conflicts and disputes between their employees before they turn into critical situation (Stober & Grant, 2006). There are various conflict coaching techniques which managers and supervisors use to manage the conflicts and issues between their subordinates. The most commonly used techniques include; arranging training sessions and workshops on conflict management and dispute resolution, improving morale and interpersonal skills of the employees through different motivational and development techniques, and building strong organizational culture through mutual respect and understanding. Managers also use different human resource management strategies like job rotation, enlargement, and enrichment to resolve employees' issues if they arise due to their low morale and motivation towards their job responsibilities (Costello, Clarke, Gravely, D'Agostino-Rose, & Puopolo, 2011).
Conflict coaching techniques are chosen by managers according to the particular situations faced by their subordinates. In some cases, employees are able to resolve their issues with mutual negotiation. However, if conflict coaching is not properly done, the employees go for serious actions against their opponent parties; form political groups within the organization, and spoil the whole organizational culture. In order to avoid these serious circumstances, the managers need to play their leadership and conflict coaching role in a very careful and friendly manner (Ellinger, Hamlin, Beattie, Wang, & McVicar, 2011). They need to perform as a neutral party between the two groups and try to resolve their issues in a polite and sincere way. The research studies, books, and other publications on the conflict management coaching suggest that employee conflicts should be handled with great care by the managers in order to avoid any negative impacts on the organization's productivity and overall operational performance (Jones & Brinkert, 2008).
References
Cloke, K. & Goldsmith, J. (2011). Resolving Conflicts at Work: Ten Strategies for Everyone on the Job, 3rd Edition. San Francisco: Jossey-Bass.
Costello, J., Clarke, C., Gravely, G., D'Agostino-Rose, D., & Puopolo, R. (2011). Working Together to Build a Respectful Workplace: Transforming OR Culture, AORN Journal, 93 (1): 115-126.
Ellinger, A.D., Hamlin, R.G., Beattie, R.S., Wang, Y., & McVicar, O. (2011). Managerial Coaching as a Workplace Learning Strategy, Supporting Workplace Learning, Professional and Practice-based Learning, 5 (1): 71-87.
Goldsmith, M., Lyons, L., & McArthur, M. (2012). Coaching for Leadership: the Practice of Leadership Coaching from the World's Greatest Coaches, 3rd Edition. San Francisco, CA: Jossey-Bass.
Jones, T.S. & Brinkert, R. (2008). Conflict Coaching: Conflict Management Strategies and Skills for the Individual, 1st Edition. Los Angeles: Sage Publications.
LeBlanc, D.E., Gilin, D.A., Calnan, K., & Solarz, B. (2012). Perspective Taking, Empathy, and Relational Conflict at Work: An Investigation among Participants in a Workplace Conflict Resolution Program, International Association for Conflict Management, IACM 25th Annual Conference. Retrieved on March 5th, 2013, from
Neault, R.A. & Mondair, S. (2011). Supporting Workplace Diversity: Emerging Roles for Employment Counselors, Journal of Employment Counseling, 48 (2): 72-80.
Raines, S. (2013). Conflict Management for Managers: Resolving Workplace, Client, and Policy Disputes, 1st Edition. San Francisco: Jossey-Bass.
Runde, C.E., Flanagan, T.A., & Center for Creative Leadership, (2010). Developing your Conflict Competence: A Hands-on Guide for Leaders, Managers, Facilitators, and Teams, 3rd Edition. San Francisco: Jossey-Bass.
Shatto, A.B. (2013). Best Practice in Performance Coaching: A Handbook for Leaders, Coaches, HR Professionals and Organizations by Carol Wilson, Personnel Psychology, 66 (1): 297-301.
Stober, D.R. & Grant, A.M. (2006). Evidence-Based Coaching Handbook: Putting Best Practices to Work for Your Clients, 1st Edition. U.S.: John Wiley & Sons.
---
Are you busy and do not have time to handle your assignment? Are you scared that your paper will not make the grade? Do you have responsibilities that may hinder you from turning in your assignment on time? Are you tired and can barely handle your assignment? Are your grades inconsistent?
Whichever your reason is, it is valid! You can get professional academic help from our service at affordable rates. We have a team of professional academic writers who can handle all your assignments.
Plagiarism free papers
Timely delivery
Any deadline
Skilled, Experienced Native English Writers
Subject-relevant academic writer
Adherence to paper instructions
Ability to tackle bulk assignments
Reasonable prices
24/7 Customer Support
Get superb grades consistently
Online Academic Help With Different Subjects
Literature
Students barely have time to read. We got you! Have your literature essay or book review written without having the hassle of reading the book. You can get your literature paper custom-written for you by our literature specialists.
Finance
Do you struggle with finance? No need to torture yourself if finance is not your cup of tea. You can order your finance paper from our academic writing service and get 100% original work from competent finance experts.
Computer science
Computer science is a tough subject. Fortunately, our computer science experts are up to the match. No need to stress and have sleepless nights. Our academic writers will tackle all your computer science assignments and deliver them on time. Let us handle all your python, java, ruby, JavaScript, php , C+ assignments!
Psychology
While psychology may be an interesting subject, you may lack sufficient time to handle your assignments. Don't despair; by using our academic writing service, you can be assured of perfect grades. Moreover, your grades will be consistent.
Engineering
Engineering is quite a demanding subject. Students face a lot of pressure and barely have enough time to do what they love to do. Our academic writing service got you covered! Our engineering specialists follow the paper instructions and ensure timely delivery of the paper.
Nursing
In the nursing course, you may have difficulties with literature reviews, annotated bibliographies, critical essays, and other assignments. Our nursing assignment writers will offer you professional nursing paper help at low prices.
Sociology
Truth be told, sociology papers can be quite exhausting. Our academic writing service relieves you of fatigue, pressure, and stress. You can relax and have peace of mind as our academic writers handle your sociology assignment.
Business
We take pride in having some of the best business writers in the industry. Our business writers have a lot of experience in the field. They are reliable, and you can be assured of a high-grade paper. They are able to handle business papers of any subject, length, deadline, and difficulty!
Statistics
We boast of having some of the most experienced statistics experts in the industry. Our statistics experts have diverse skills, expertise, and knowledge to handle any kind of assignment. They have access to all kinds of software to get your assignment done.
Law
Writing a law essay may prove to be an insurmountable obstacle, especially when you need to know the peculiarities of the legislative framework. Take advantage of our top-notch law specialists and get superb grades and 100% satisfaction.
What discipline/subjects do you deal in?
We have highlighted some of the most popular subjects we handle above. Those are just a tip of the iceberg. We deal in all academic disciplines since our writers are as diverse. They have been drawn from across all disciplines, and orders are assigned to those writers believed to be the best in the field. In a nutshell, there is no task we cannot handle; all you need to do is place your order with us. As long as your instructions are clear, just trust we shall deliver irrespective of the discipline.
Are your writers competent enough to handle my paper?
Our essay writers are graduates with bachelor's, masters, Ph.D., and doctorate degrees in various subjects. The minimum requirement to be an essay writer with our essay writing service is to have a college degree. All our academic writers have a minimum of two years of academic writing. We have a stringent recruitment process to ensure that we get only the most competent essay writers in the industry. We also ensure that the writers are handsomely compensated for their value. The majority of our writers are native English speakers. As such, the fluency of language and grammar is impeccable.
What if I don't like the paper?
There is a very low likelihood that you won't like the paper.
Reasons being:
When assigning your order, we match the paper's discipline with the writer's field/specialization. Since all our writers are graduates, we match the paper's subject with the field the writer studied. For instance, if it's a nursing paper, only a nursing graduate and writer will handle it. Furthermore, all our writers have academic writing experience and top-notch research skills.
We have a quality assurance that reviews the paper before it gets to you. As such, we ensure that you get a paper that meets the required standard and will most definitely make the grade.
In the event that you don't like your paper:
The writer will revise the paper up to your pleasing. You have unlimited revisions. You simply need to highlight what specifically you don't like about the paper, and the writer will make the amendments. The paper will be revised until you are satisfied. Revisions are free of charge
We will have a different writer write the paper from scratch.
Last resort, if the above does not work, we will refund your money.
Will the professor find out I didn't write the paper myself?
Not at all. All papers are written from scratch. There is no way your tutor or instructor will realize that you did not write the paper yourself. In fact, we recommend using our assignment help services for consistent results.
What if the paper is plagiarized?
We check all papers for plagiarism before we submit them. We use powerful plagiarism checking software such as SafeAssign, LopesWrite, and Turnitin. We also upload the plagiarism report so that you can review it. We understand that plagiarism is academic suicide. We would not take the risk of submitting plagiarized work and jeopardize your academic journey. Furthermore, we do not sell or use prewritten papers, and each paper is written from scratch.
When will I get my paper?
You determine when you get the paper by setting the deadline when placing the order. All papers are delivered within the deadline. We are well aware that we operate in a time-sensitive industry. As such, we have laid out strategies to ensure that the client receives the paper on time and they never miss the deadline. We understand that papers that are submitted late have some points deducted. We do not want you to miss any points due to late submission. We work on beating deadlines by huge margins in order to ensure that you have ample time to review the paper before you submit it.
Will anyone find out that I used your services?
We have a privacy and confidentiality policy that guides our work. We NEVER share any customer information with third parties. Noone will ever know that you used our assignment help services. It's only between you and us. We are bound by our policies to protect the customer's identity and information. All your information, such as your names, phone number, email, order information, and so on, are protected. We have robust security systems that ensure that your data is protected. Hacking our systems is close to impossible, and it has never happened.
How our Assignment  Help Service Works
You fill all the paper instructions in the order form. Make sure you include all the helpful materials so that our academic writers can deliver the perfect paper. It will also help to eliminate unnecessary revisions.
2.      Pay for the order
Proceed to pay for the paper so that it can be assigned to one of our expert academic writers. The paper subject is matched with the writer's area of specialization.
3.      Track the progress
You communicate with the writer and know about the progress of the paper. The client can ask the writer for drafts of the paper. The client can upload extra material and include additional instructions from the lecturer. Receive a paper.
4.      Download the paper
The paper is sent to your email and uploaded to your personal account. You also get a plagiarism report attached to your paper.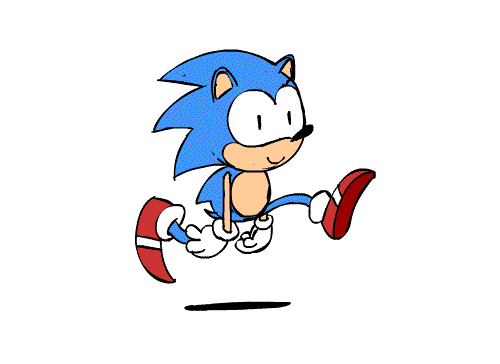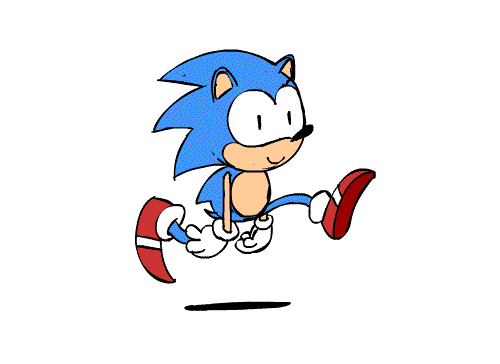 PLACE THIS ORDER OR A SIMILAR ORDER WITH US TODAY AND GET A PERFECT SCORE!!!
---