Cloud Computing as an Enterprise Application Service
Reordering the economics of software, cloud computing is alleviating many of the capital expenses (CAPEX), inflexibility of previous-generation software platforms, and inability of on-premise applications to be customized on an ongoing basis to evolving customer needs. These are the three top factors of many that are driving the adoption of cloud computing technologies in enterprises today. Implicit in the entire series of critical success factors that are forcing the migration of on-premise to cloud computing platforms is the greater agility and speed the latter platform offers. Line-of-business executives today are increasingly defining the priorities of IT departments, often also defining budgeting cycles as well. Their primary concern is ability able to quickly get up and running on a new enterprise application, integrating its workflows into existing legacy and 3rd party systems, databases and applications, while also getting the performance gains of the new software (Bentley, 2008). Due to these factors cloud computing is evolving rapidly, changing the economics of enterprise software especially. Large-scale systems are most often purchased using Capital Expense (CAPEX) budgeting processes that often take several months ot over a year to complete. Often CAPEX-based spending on enterprise software also requires the board of directors for a company to authorize spending large amounts on new systems. The greatest cost benefit of cloud computing applications is that they don't require this level of funding approvals, as cloud-based applications are often expensed. The operating expense (OPEX)-based approach to buying that cloud computing applications in general and Software-as-a-Service (SaaS) specifically create due to their scalability and use models are leading to line-of-business managers paying for them out of their operating budgets, no longer going to the Chief Information Officer (CIO) for approvals (Aljabre, 2012). This has also completely changed the balance of power in how software is purchased and used in enterprises today as well. Throughout this analysis, these dynamics will be analyzed in the context of the strategic importance and objectives of cloud computing, while also reviewing the operations management concepts of cloud-based applications as well. This analysis concludes with a series of recommendations for improving cloud computing operations as well.
Strategic Importance and Objectives of Cloud Computing
Unifying legacy, 3rd party and enterprise-wide systems while at the same time significantly improving time-to-market of new product development strategies are two of the many strategic priorities that drive enterprises to adopt cloud computing platforms. The economics of this platform however are pervasive across all enterprise systems, with the most immediate impact being seen online-of-business applications that can be easily replicated onto a cloud computing platform. Due to cloud computing's economics favoring OPEX-based purchasing models where enterprises only pay for the computing power, processing and storage time needed, Customer Relationship Management (CRM), accounting, finance, Human Resource Management (HRM) and most recently Enterprise Resource Planning (ERP) systems are being migrated from costly in-premise-based licensing models to cloud-based pricing models that are more oriented towards OPEX-based pricing models (Dihal, Bouwman, de Reuver, Warnier, Carlsson, 2013). The strategic performance objectives of cloud computing include providing enterprises with greater cost efficiencies with regard to their use of computing systems (as they only pay for as much as they use on a cloud computing model) in addition to accelerating how quickly an organization can integrate legacy systems and accomplish their long-term strategies over time. These strategies include more efficiently orchestrating new product introductions, which are by definition highly integrative and synchronized in nature. Another aspect of the strategic importance of cloud computing includes transitioning IT infrastructure-centric assets to a more solution-centric role in the organization (Bowers, 2011). The migration of IT infrastructure-centric computing to solution-centric is also serving to re-order all of enterprise computing, with cloud computing being the most disruptive of catalysts forcing the redefinition of the enterprise software market. Figure 1, Heat Map Analysis of Cloud Computing Services Provider Levels illustrates this market dynamics shift.
Figure 1 also illustrates the technology structure of cloud computing with Cloud Services Enablement being at the foundation. This is also referred to as Infrastructure-as-a-Service (IaaS) and is the foundation of cloud computing platforms. The Mgmt. And Security Services shown with System Infrastructure Services, App. Infrastructure Services are the Platform-as-a-Service (PaaS) layers of the cloud computing architecture. The Software-as-a-Service (SaaS) level of the model is Application Services and Business & Information Services. Taken together the IaaS, PaaS and SaaS stacks combined create the cloud computing stack (Dihal, Bouwman, de Reuver, Warnier, Carlsson, 2013). Cost efficiencies are created through the use of multitenancy models to manage applications across the entire cloud computing stack. Multitenancy is often considered the best practice in terms of attaining higher levels of profitability over time as a single instance of a given application can be used across multiple customer accounts (Corbett, 2009). While security considerations are significant, cloud computing platform providers including Amazon, Google, IBM, Microsoft and others continually invest in research & development to further strengthen their cloud platforms. All of these factors taken together lead to more secured, scalable, and cost-effective cloud computing platforms enterprises are increasingly relying on for manage their suites of applications.
Operations Management Concepts of Cloud Computing
Cloud computing's initial adoption was more oriented towards the development of applications that streamlined easily replaced workflows in enterprises. This included the more basic forms of CRM, sales management and partner relationship management. In many cases these workflows had been manually completed less than a decade before enterprise software was designed to automate them, so enterprises were accustomed to thinking of them as having the potential for cost reduction from automation. This mindset of moving from highly manual processes to automated workflows has continually progressed over the last five years, accelerating into the more complex areas of the enterprise (Dhar, 2012). Where five years ago and advanced and more complex workflow for CRM would have been quite challenging to implement, today more complex procurement workflows including source-to-pay, contract to resolution and order-to-cash are being implemented. The following recent survey illustrates the distribution of applications, infrastructure, business processes and analytics currently in use, planned for implementation, and the percentage of respondents who have no plans to implement cloud services in each specific category. Of specific interest is the area of Business Processes that has the called out percentages showing relative uses and plans for cloud computing. Over the last five years they have continued to become more complex and intricate, illustrating the increase functionality and nature of cloud computing's ability to scale into a viable enterprise platform.
Figure 2: Adoption of Cloud Computing By Application, Infrastructure, Business Processes and Analytics
Source: Gartner
The progression of cloud computing at the enterprise level has also led to greater acceptance and adoption of large-scale Enterprise Resource Planning (ERP) systems as well (Yoo, 2011). These systems are designed to ensure that the many inbound supply chain, pricing, services, logistics, production, distribution and selling systems all stays synchronized with each other. ERP systems are an outgrowth of the traditional material Requirements Planning (MRP) systems that were pervasively used for managing single-instance production environments. Now with much greater variation in production centers, sourcing contracts and the advent of two-tier ERP deployment strategies that are capitalize on cloud computing, adoption of cloud-based ERP system is continually increasing. This is especially the case for companies whose supply chains, production centers and markets are in diverse geographic regions. Olympus relies on a widely distributed operating model which is shown in Figure 3. This graphic illustrates how diverse their enterprise systems are, and how they are using NetSuite, a cloud-based ERP system to unify these diverse global systems together.
Figure 3: Olympus and their SaaS ERP Implementation — Unifying Many Cloud-based Global Subsidiaries on a Common Platform
Source: Analysis of filings and presentations by Olympus senior management on ERP initiatives: Olympus Investor Relations, 2012
Olympus chose to implement a SaaS-based ERP system as the operating costs were significantly lower compared to using a series of SAP-based on-premise ERP systems alone. The decision to standardized on NetSuite and eventually consolidate the SAP-based ERP systems saved Olympus millions of dollars a year in maintenance charges and led to greater production efficiencies as information was shared in real-time. One of the major benefits of relying on a cloud-based ERP system was also the ability to trim back the incremental dollars being spent on additional models as Olympus continued to expand over time. This helped to also streamline the reporting systems lag times, which on SAP ERP systems, was batch-mode and often took two to three weeks to get a full activity or costing report. Using a cloud-based reporting platform Olympus was able to create real-time reporting based on analytics applications that linked back to production centers in Asia and report sales results in the Untied States all within the same timer period with no information latency. The result was that Olympus was able to be much more competitive and over time deliver products on or before schedule to their many resellers and channel partners globally. They were also able to significantly improve overall new product introduction performance as well. All of these factors were achieved by streamlining integration to legacy systems, in addition to ensuring each aspect of new product development, supply chain planning and execution, distribution and sales were all unified with the new cloud-based ERP system (Yoo, 2011). Olympus was also able to customize their ERP systems much more efficiently than had been the case in the past, as on-premise ERP systems from SAP had to be reconfigured through a highly unique, hard-to-understand programming language called ABAP. SAP designers had specifically created ABAP as a transaction processing language, choosing to define their own to ensure commonality across all SAP ERP versions. The challenge for many enterprises is that ABAP doesn't easily integrate into legacy environments due to byte ordering, compression and unique syntax requirements. Cloud computing-based integration applications were able to replicate ABAP code and emulate the functions of an ABAP controller, creating a unified network. The agility and speed of cloud computing as a platform in general and specifically at the IaaS level in Figure 1 underscore this fact. What Olympus had been able to do was create an entirely new enterprise computing platform and in so doing, accelerate the most critical business processes their business relies on. Cloud computing technology used as the foundation of this shift from on-premise applications is one of the primary catalysts of their turn-around as a global competitor in camera, imaging and advanced optics markets.
Recommendations for Improving Cloud Computing Operations
Based on an analysis of cloud computing and its revolutionary impact on the economics of software in general and in the enterprise specifically, a paradox also emerges for many organizations. With so much latent demand to replace monolithic ERP systems that are on-premise and costing millions of dollars a year in maintenance, it is clear that many organizations are evaluating cloud computing-based platforms today (Dhar, 2012). The paradox is that the economies are so compelling yet the change management strategies and initiatives within businesses so slow to react (Lin, Chen, 2012). It isn't the technology that slows businesses down from adopting and using cloud computing, it is the high cost of changing how people work. It is also the very strong resistance to change so many have to modifying how work gets done in their daily work lives. This is the paradox of cloud computing productivity: how to get the economic gains of new technology while managing the human side well. Based on the research completed for this analysis, the paradox of these two factors leads to the following series of conclusions and recommendations.
First, like ERP, cloud computing faces a significant challenge from a change management standpoint. To overcome these challenges organizations need to follow the ERP New Implementation Critical Success Factors (CSF) shown in Table 1, ERP New Implementation Critical Success Factors. These are comparable to large-scale cloud deployments as well, as the most successful cloud implementations in the enterprise completely change business processes, making them more efficient and focused. The same holds true for ERP hence the use of these factors in the analysis. And clearly they apply directly to cloud-based ERP implementations as well.
Table 1: ERP New Implementation Critical
Success Factors
Sources: (Velcu, 2010) (Nah, Delgado, 2006)
For enterprises that are evaluating cloud computing-based architectures and applications today, the most critical decision is how to structure the decision framework. Too often enterprises look at new technology with strong assumptions about cost savings, which often don't fully materialize. For cloud computing-based architectures and applications to deliver the full value they are capable of, a framework needs to be created that weighs or factors the specific business strategy contributions of the cloud-based applications first. When the total value of the cloud-based architecture can be determined, then the decision to pilot the system needs to be made (Low, Chen, Wu, 2011).
Second, Top management support is essential for any cloud-based architecture or application to succeed. Not only can a member of top management clear organizational roadblocks out of the way, they often serve as a role model as well (Truong, 2010). This second aspect has to do with attitudes about the change and how the change management program will be defined. The third most critical success factor is the clear definition of goals and focus on a balanced project team. This is essential for unifying the first two critical success factors in addition to setting the foundation for defining a strong project management team. All of these critical success factors build on each other over time; they create a solid foundation of change management that increases the probability of success for an enterprise adopting cloud computing.
Third, user participation, education and training and Business process Re-engineering (BPR) requirements are also all critical to the success of any cloud computing program. Software and development troubleshooting is also a critical requirement which serve as the unifying aspect of all critical success factors. All of these elements taken together create a strong catalyst for change management, cutting through the paradox of new technologies to bring lasting business change into an enterprise.
References
Aljabre, A. 2012, "Cloud Computing for Increased Business Value," International Journal of Business and Social Science, vol. 3, no. 1, pp. n/a.
Armbrust, M., Fox, A., Griffith, R., Joseph, A.D., Katz, R., Konwinski, A., Lee, G., Patterson, D., Rabkin, A., Stoica, I. & Zaharia, M. 2010, "A View of Cloud Computing," Association for Computing Machinery.Communications of the ACM, vol. 53, no. 4, pp. 50.
Bentley, R. 2008, Call in the SaaS, Sutton, United Kingdom, Sutton.
Bowers, L. 2011, "Cloud Computing Efficiency," Applied Clinical Trials, vol. 20, no. 7, pp. 45-46,48-51.
Corbett, S. 2009, "SaaS answers technology SOS," Chartered Accountants Journal of New Zealand, vol. 88, no. 8, pp. 29.
Dhar, S. 2012, "From outsourcing to Cloud computing: evolution of IT services," Management Research Review, vol. 35, no. 8, pp. 664-675.
Dihal, S., Bouwman, H., de Reuver, M., Warnier, M. & Carlsson, C. 2013, "Mobile cloud computing: state of the art and outlook," Info: the Journal of Policy, Regulation and Strategy for Telecommunications, Information and Media, vol. 15, no. 1, pp. 4-16.
Lin, A. & Chen, N. 2012, "Cloud computing as an innovation: Perception, attitude, and adoption," International Journal of Information Management, vol. 32, no. 6, pp. 533.
Low, C., Chen, Y. & Wu, M. 2011, "Understanding the determinants of cloud computing adoption," Industrial Management + Data Systems, vol. 111, no. 7, pp. 1006-1023.
Nah, F.F. & Delgado, S. 2006, "Critical Success Factors for Enterprise Resource Planning Implementation and Upgrade," The Journal of Computer Information Systems, vol. 46, no. 5, pp. 99-113.
Sanborn, D. 2008, "Bandwidth in the Back Office," Lodging Hospitality, vol. 64, no. 5, pp. 60-60.
Truong, D. 2010, "How Cloud Computing Enhances Competitive Advantages: A Research Model for Small Businesses," The Business Review, Cambridge, vol. 15, no. 1, pp. 59-65.
Velcu, O. 2010, "Strategic alignment of ERP implementation stages: An empirical investigation," Information & Management, vol. 47, no. 3, pp. 158.
Wenrich, K.I. & Ahmad, N. 2009, "Lessons Learned During a Decade of ERP Experience: A Case Study," International Journal of Enterprise Information Systems, vol. 5, no. 1, pp. 55-73.
Yoo, C.S. 2011, "Cloud Computing: Architectural and Policy Implications," Review of Industrial Organization, vol. 38, no. 4, pp. 405-421.
---
Are you busy and do not have time to handle your assignment? Are you scared that your paper will not make the grade? Do you have responsibilities that may hinder you from turning in your assignment on time? Are you tired and can barely handle your assignment? Are your grades inconsistent?
Whichever your reason is, it is valid! You can get professional academic help from our service at affordable rates. We have a team of professional academic writers who can handle all your assignments.
Plagiarism free papers
Timely delivery
Any deadline
Skilled, Experienced Native English Writers
Subject-relevant academic writer
Adherence to paper instructions
Ability to tackle bulk assignments
Reasonable prices
24/7 Customer Support
Get superb grades consistently
Online Academic Help With Different Subjects
Literature
Students barely have time to read. We got you! Have your literature essay or book review written without having the hassle of reading the book. You can get your literature paper custom-written for you by our literature specialists.
Finance
Do you struggle with finance? No need to torture yourself if finance is not your cup of tea. You can order your finance paper from our academic writing service and get 100% original work from competent finance experts.
Computer science
Computer science is a tough subject. Fortunately, our computer science experts are up to the match. No need to stress and have sleepless nights. Our academic writers will tackle all your computer science assignments and deliver them on time. Let us handle all your python, java, ruby, JavaScript, php , C+ assignments!
Psychology
While psychology may be an interesting subject, you may lack sufficient time to handle your assignments. Don't despair; by using our academic writing service, you can be assured of perfect grades. Moreover, your grades will be consistent.
Engineering
Engineering is quite a demanding subject. Students face a lot of pressure and barely have enough time to do what they love to do. Our academic writing service got you covered! Our engineering specialists follow the paper instructions and ensure timely delivery of the paper.
Nursing
In the nursing course, you may have difficulties with literature reviews, annotated bibliographies, critical essays, and other assignments. Our nursing assignment writers will offer you professional nursing paper help at low prices.
Sociology
Truth be told, sociology papers can be quite exhausting. Our academic writing service relieves you of fatigue, pressure, and stress. You can relax and have peace of mind as our academic writers handle your sociology assignment.
Business
We take pride in having some of the best business writers in the industry. Our business writers have a lot of experience in the field. They are reliable, and you can be assured of a high-grade paper. They are able to handle business papers of any subject, length, deadline, and difficulty!
Statistics
We boast of having some of the most experienced statistics experts in the industry. Our statistics experts have diverse skills, expertise, and knowledge to handle any kind of assignment. They have access to all kinds of software to get your assignment done.
Law
Writing a law essay may prove to be an insurmountable obstacle, especially when you need to know the peculiarities of the legislative framework. Take advantage of our top-notch law specialists and get superb grades and 100% satisfaction.
What discipline/subjects do you deal in?
We have highlighted some of the most popular subjects we handle above. Those are just a tip of the iceberg. We deal in all academic disciplines since our writers are as diverse. They have been drawn from across all disciplines, and orders are assigned to those writers believed to be the best in the field. In a nutshell, there is no task we cannot handle; all you need to do is place your order with us. As long as your instructions are clear, just trust we shall deliver irrespective of the discipline.
Are your writers competent enough to handle my paper?
Our essay writers are graduates with bachelor's, masters, Ph.D., and doctorate degrees in various subjects. The minimum requirement to be an essay writer with our essay writing service is to have a college degree. All our academic writers have a minimum of two years of academic writing. We have a stringent recruitment process to ensure that we get only the most competent essay writers in the industry. We also ensure that the writers are handsomely compensated for their value. The majority of our writers are native English speakers. As such, the fluency of language and grammar is impeccable.
What if I don't like the paper?
There is a very low likelihood that you won't like the paper.
Reasons being:
When assigning your order, we match the paper's discipline with the writer's field/specialization. Since all our writers are graduates, we match the paper's subject with the field the writer studied. For instance, if it's a nursing paper, only a nursing graduate and writer will handle it. Furthermore, all our writers have academic writing experience and top-notch research skills.
We have a quality assurance that reviews the paper before it gets to you. As such, we ensure that you get a paper that meets the required standard and will most definitely make the grade.
In the event that you don't like your paper:
The writer will revise the paper up to your pleasing. You have unlimited revisions. You simply need to highlight what specifically you don't like about the paper, and the writer will make the amendments. The paper will be revised until you are satisfied. Revisions are free of charge
We will have a different writer write the paper from scratch.
Last resort, if the above does not work, we will refund your money.
Will the professor find out I didn't write the paper myself?
Not at all. All papers are written from scratch. There is no way your tutor or instructor will realize that you did not write the paper yourself. In fact, we recommend using our assignment help services for consistent results.
What if the paper is plagiarized?
We check all papers for plagiarism before we submit them. We use powerful plagiarism checking software such as SafeAssign, LopesWrite, and Turnitin. We also upload the plagiarism report so that you can review it. We understand that plagiarism is academic suicide. We would not take the risk of submitting plagiarized work and jeopardize your academic journey. Furthermore, we do not sell or use prewritten papers, and each paper is written from scratch.
When will I get my paper?
You determine when you get the paper by setting the deadline when placing the order. All papers are delivered within the deadline. We are well aware that we operate in a time-sensitive industry. As such, we have laid out strategies to ensure that the client receives the paper on time and they never miss the deadline. We understand that papers that are submitted late have some points deducted. We do not want you to miss any points due to late submission. We work on beating deadlines by huge margins in order to ensure that you have ample time to review the paper before you submit it.
Will anyone find out that I used your services?
We have a privacy and confidentiality policy that guides our work. We NEVER share any customer information with third parties. Noone will ever know that you used our assignment help services. It's only between you and us. We are bound by our policies to protect the customer's identity and information. All your information, such as your names, phone number, email, order information, and so on, are protected. We have robust security systems that ensure that your data is protected. Hacking our systems is close to impossible, and it has never happened.
How our Assignment  Help Service Works
You fill all the paper instructions in the order form. Make sure you include all the helpful materials so that our academic writers can deliver the perfect paper. It will also help to eliminate unnecessary revisions.
2.      Pay for the order
Proceed to pay for the paper so that it can be assigned to one of our expert academic writers. The paper subject is matched with the writer's area of specialization.
3.      Track the progress
You communicate with the writer and know about the progress of the paper. The client can ask the writer for drafts of the paper. The client can upload extra material and include additional instructions from the lecturer. Receive a paper.
4.      Download the paper
The paper is sent to your email and uploaded to your personal account. You also get a plagiarism report attached to your paper.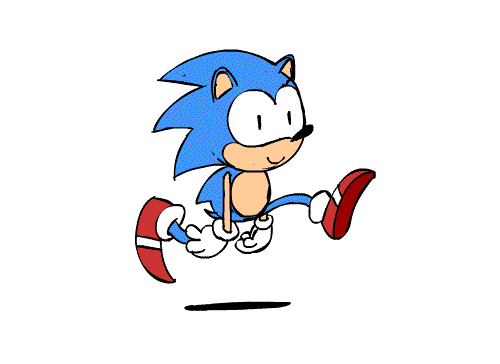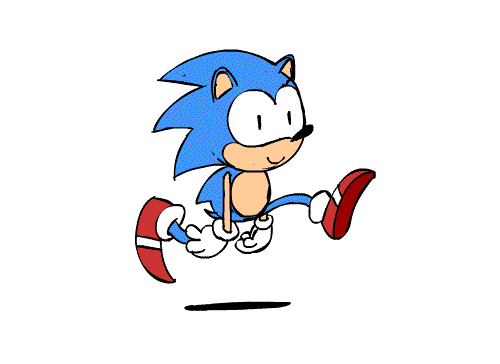 PLACE THIS ORDER OR A SIMILAR ORDER WITH US TODAY AND GET A PERFECT SCORE!!!
---