CEFC and the Future of Environmental Finance
The Clean Energy Finance Corporation (CEFC) represents the most aggressive environmental finance initiative sponsored by the Australian Government to date. The CEFC is an independent entity established as part of the Clean Energy Future Policy by the Australian government. As of March 2012, funding for the program totaled AUS $10 billion in government backed investments for the commercialization and deployment of clean energy technologies. This research will explore the CEFC and its role in the development and deployment of environmentally friendly energy sources and alternatives.
Governments around the world recognize the need for developing clean and renewable energy sources that reduce their environmental impact. The topic of global warning and climate change has increased the need for the development of less energy intensive and environmentally damaging energy sources. Although the role of human beings in these changes is a topic of debate, it is accepted that humans are doing more harm at least contributing to these climate changes (Department of Climate Change and Energy Efficiency, 2012). The need to invest in our future and ensure that ourselves and our children can live in a world that can support them is the key reason for interest in developing clean and renewable energy sources.
The need for the development of clean, alternative energy sources has been evident for many years. Research has focused on the development of renewable and clean energy sources. There are many technologies that are ready to deploy, but that face barriers to their deployment such as intensive capital investment, risk, and other practical concerns that have limited the adoption of renewable energy technology. The purpose of the CEFC is to reduce capital market barriers to the introduction of clean energy technology.
The CEFC targets three main areas. It targets the development and deployment of renewable energy and technologies that enable renewable energy sources to be utilized. It targets the development and deployment of low emission technologies and energy efficient products and services. The third area that the CEFC targets is the transformation of existing businesses to renewable and environmentally conscious energy alternatives (Institute for Industrial Productivity, 2012). The CEFC has chosen these three areas as their main target focus, as these are considered to be the main barriers to a renewable energy future. They have also been identified as the major hurdles to be overcome in the introduction of green technology for energy production. These three areas are considered the most critical barriers to the introduction of renewable energy sources.
The CEFC is more than just a funding stream that is dedicated only to the funding of Renewable Energy Products. The CEFC is not providing grants for Renewable Energy Products or research. This initiative by the Australian government is an investment upon which it intends to make a return in the future. The underlying theory is that the government will provide funding to private companies for the development and deployment of renewable energy sources. The Australian government intends to make a return on their investment through the collection of taxes and repayment of loans and the interest earned on them. The funding sources include private funding, which means that this program will also provide a boost to the Australian economy. As one can see, this program is expected to have many positive impacts on the Australian economy. The economy will boost the financial sector, create renewable energy jobs, and aid business growth in the renewable energy field.
The program will be operated by a partnership between experts in the banking, investment, and clean energy technology fields. The Australian government will oversee the program and will assure that the needs of all stakeholders are being addressed. Involving the government will assure that this new partnership achieves goals that will benefit Australian society as a whole. The role of the Australian government will be to implement rules and regulations to make certain that the program achieves its stated goals (Institute for Industrial Productivity, 2012.).
A New Financing Model
The CEFC represents a new financing model that is unlike traditional funding programs operated by the government. The traditional funding program has typically involved grants to support research and development of renewable energy sources. This was an appropriate source of financing for the early stages of renewable energy development. Companies that were into the business of developing renewable and clean energy technologies did not yet have marketable product and could not be expected to support themselves in the research and development stage.
this is not an unusual circumstance and affects the research and development of almost any product that one can name. Failures are as much a part of the research and development process as successes. It can be expected that when a new idea is proposed or the need for new products or service is identified many people will have ideas on how to solve the problem. Some of these ideas will not work, but in order to find those that do work the process of research and development must be funded. Grants are the most common form of research and development funding, particularly for projects that are expected to benefit the whole of society.
After the research and development stage, it becomes apparent which ideas were successes and which ones were failures. Those that have potential now need to move onto the next age in the process. They need to move from the research and development stage to a marketable product or service. Starting any new enterprise is risky. Even if the idea is excellent and needed, there is no guarantee that people will buy it. In the case of a normal product or service that does not benefit society as a whole, but rather that will benefit a single business entity, the burden of financing lies on those that wish to begin the new enterprise. If the business fails it has an impact on those individuals, but it does not have a noticeable impact on society as a whole.
The funding of renewable energy and clean energy technologies is different. Society needs for these entrepreneual endeavors to be a success. The government understands that beginning production of these new technologies and putting them into place is a capital intensive process. They also understand the riskiness involved. The purpose of the CEFC is to give these companies a greater chance for success than they would have on their own. The CEFC will evaluate the potential projects for funding to determine their likelihood of success. It will then help the companies to obtain financing from private and government sources. This helps to assure that money set aside for investment in renewable energy will be distributed to projects that have the greatest chance for success, thus resulting in an improved chance for recovery of the initial investment as well as interest earned for the banking industry. It will also help to assure that worthwhile projects have a greater chance of being funded then they may have on their own. The purpose of the CEFC is to marry the best projects with appropriate funding sources.
Government backing of investment in renewable energy will make banks more willing to take risks than they would if they did not have a chance to recover some of their investment in the future should the project fail. This new renewable energy funding source is not expected to "crowd out" private financing options. It is to work in conjunction with them, providing parties negotiating tools on both sides of the table. It is intended to act as a catalyst to private investment in a field where bankers may be wary of the risk involved.
In addition to the financing of major corporations and projects, the program is also providing assistance to households that wish to install and utilize renewable clean energy sources. The Household Assistance Package will begin in May of 2012, with an initial payment. This will be followed by tax cuts in July 2012 and then ongoing assistance through March of 2013. This program particularly targets low income Australian citizens and retirees on a fixed income (Department of Human Services 2012).
Design Features of the CEFC
The CFC will finance many types of projects. It will support large scale infrastructure projects for renewable energy including solar thermal, solar PV, geothermal, bioenergy, and wind. For these projects it will resolve many of the obstacles that have plagued prior infrastructure projects. These included difficulties to secure long-term debt, a lack of available local power, purchase agreements, challenges in the scale of the projects, large scale up front capital and bank debt that was too short. The CEFC will help to resolve these issues through its various financing mechanisms (Clean Energy Council 2012). .
The CEFC will also support small scale renewable energy projects such as community wind farms, landfill gas, and commercial solar PV projects. The CEFC well resolve many of the issues in securing commercial bank finance due to small project size, and relatively expensive energy forms. It will use bundling, and aggregation of multiple small projects to achieve some of these financing projects. You also utilize soft loans and growth capital as financing for these types of projects (Clean Energy Council 2012).
The CEFC will also fund commercial scale demonstration of technologies such as ocean wave in tribal Power Systems, as well a second generation biofuels and bioenergy. For many of these projects it will help to provide the large upfront capital needed, risk inherent in this type of technology, and the additional equity required to scale the project properly (Clean Energy Council, 2012).
The CEFC will finance a number of different projects in various asset classes. Various asset classes require different sets of benchmarks to measure the success of the investment strategy. However, the CEFC has published the following guidelines for its investments and projects:
The CEFC should generate a long-term return sufficient to enable it to be self-sustaining
A long-term investment perspective should be adopted
Investments and financing should provide funding where private capital was currently not available and avoid competing with private sector investors
The CEFC should act in partnership and co-investment with national and international capital providers
Investment risk across the portfolio should be managed by having investment limits over individual companies, technologies and asset classes
Investment should be managed against recognised benchmarks for asset classes and overall investment returns managed across the portfolio
Investments should not distort other complementary policies
Investments must achieve positive environmental or social impact through, for example, emissions reduction or new renewable energy capacity " (Clean Energy Council, 2012, p. iv).
These guidelines are general and encourage the development of specific benchmarks for various projects.. It is difficult to devise specific benchmarks for the CEFC because every project is different. These general guidelines allow the benchmarls to be established according to the project parameters. They serve as guidance, rather than specific benchmarks for the CEFC to follow.
Certain benchmarks have been defined by the government. They will serve as a filter for the projects that are selected. These benchmarks will not be as strict as they are in the private sector. Each type of asset class will be expected to provide a defined rate of return (Commonwealth of Australia, 2011). Some projects will be allowed to carry a higher risk than others. In some cases a lower rate of return will be accepted if the project is deemed to have sufficient social value (Commonwealth of Australia, 2011). A panel will decide the appropriate rate of return for specific projects and financing instruments. However, individual stakeholders will be allowed to apply their own rate of return and assessment instruments to the project as well (Commonwealth of Australia, 2011). The purpose of the CEFC is to serve as a filter to eliminate projects that will at least meet minimum requirements. However, the project may have to meet more stringent guidelines set by the stakeholder or individual lender.
Comparison to Similar Initiatives
The CEFC is not the first of this type of financing initiative. The UK Green Investment Bank launched a similar program and was the first of its kind. At present, a large scale international programs have not been developed, but several countries have recently instituted or began to develop programs such as the Green Investment Bank and the CEFC. As these programs develop, and become more numerous it is expected that international initiatives will follow.
The purpose of the Green Investment Bank is similar to that of the CEFC. They are committed to set the UK on a firm course to a growing and more environmentally friendly economy that promises long-term sustainable growth (Department for Business Innovation & Skills, 2012). One of the key similarities between the UK Green Investment Bank and the CEFC is the use of the commercial approach. Both of these programs intend to move clean energy beyond research and development to become capital enterprises. There are many similarities between the UK Green Vestment Bank and the CEFC, even though these programs have different benchmarks according to their needs and environment.
The financing of projects is the focus of the UK Green Vestment Bank and the CEFC. However, the broader focus is on impacts to the environment and investment in the future. The UK Green Investment Bank has broken the expected effects of various projects into several different categories according to their expected environmental impact. They consider the case for photovoltaics, solar energy, wind, offshore wind, and other potential categories of funding projects. The UK Green Investment Bank has determined that switching to renewable energy sources will result in long-term energy savings for many of the businesses that utilize green energy in the future. The purpose of the green investment bank is to help these businesses obtain the initial capital that they will need to realize long-term gains (BIS, 2011).
Both the CEFC and UK Green Investment Bank were designed for similar purposes and have similar mechanisms for achieving their goals. They expect similar outcomes in terms of long-term energy savings for the companies and organizations that utilize their programs. Both of them intend to serve as a catalyst for green energy investment. However, in terms of whether they are a success or failure, this is yet to be determined. The idea of green investment is relatively new and these programs have barely begun to function. It will be several years before it can be determined whether the CEFC or other similar programs can be deemed a success or failure.
The Effect of Externalities
Many stakeholders will experience externalities as a result of funding by the CEFC and private institutions. One of the positive externalities has been previously discussed in the long-term benefits of energy savings for companies that utilize green energy projects funded by the CEFC. A negative externality may be the effects of initial funding on the finances of the company. It is difficult to pinpoint specific externalities to the parties involved, as the situation, company, and financing mechanism chosen will have an affect on the externalities.
Externalities are often intangible and difficult to measure in specific financial terms. For instance, the external cost in manufacturing is pollution and greenhouse gases. A positive externality of projects funded by the CEFC may be reduction of pollution in greenhouse gases in the future. The projects such as solar and wind energy production will have externalities that can be expressed in financial terms such as lower energy costs in the long-term future.
Several externalities will have a direct effect on the CEFC and its financial gains or losses. These can represent barriers or advantages depending on the location and type of fuel source used. One of the key externalities that will affect energy production is variation in the energy supply. This is particularly true for wind turbine systems and solar systems that depend on availability of the natural resource. This natural resource can change unpredictably, requiring the need for backup power when the natural fuel source is not available (Commonwealth of Australia, 2011). Externality such as these will vary by location and one of airing effects on projects.
It is difficult to give specific examples in financial terms such as how they will affect the net present value or discounted cash flow, but they will have a direct impact on project funding. The impact of externalities on funding would be the same for any financial instrument utilized by the private sector banking industry. The effects of externalities would have to be considered on a case by case basis. Funding by the CEFC will be subject to the same barriers and affects of externalities as private sector financing instruments. Appendix I provides the various financing mechanisms inttended to be utilized by the CEFC, as well as the definition and roll of the CEFC in the financing instrument.
Loans as opposed to equity financing is expected to dominate the CEFC financing initiatives. It is expected that in the early-stage the CEFC, investments will be loans, as opposed to equity. This is largely because the companies chosen for investment will be in the final stage of research and development (Wagg 2012). The CEFC is investing in companies that do not yet have a commercial product to sell and therefore do not have equity available for financing. In the later stages of the program, companies that have viable products on the market may have equity built and will be able to financing expansion products with existing equity, but in the early stages of the program, loans will dominate CEFC financing due to a lack of existing equity from the companies that are being financed. Wherther debt or equity financing is more suitable for A specific project will depend more on the company asking for the financing than on the type of project or finance category.
There is been considerable concern over whether the CEFC initiative can work effectively with the existing Carbon Pollution Reduction Scheme (CPRS). The CPRS treats carbon emissions as quantifiable, The biggest polluters will have to pay for each ton of pollution they release into the atmosphere. This is expected to have two affects. The first is that the costs of businesses to cut their pollution, will suddenly seem more feasible than continuing to produce the pollution. This will serve as an incentive to participate in CEFC financed projects. These are two separate programs and will not be intertwined, except that the CPRS as will serve as an incentive for the worst polluters to become involved in renewable energy and pollution reduction strategies. In the past, switching to renewable energy sources and reducing pollution was a cost and there was an incentive to keep doing things the way they were doing them, rather than spend the capital needed to change. In the past pollution and renewable energy was a social issue, the CPRS as makes it a financial one, and one that favors positive change toward renewable energy and environmentally conscious actions.
Conclusion
The CEFC is one of the first among initiatives by countries to take renewable energy from the research and development stage into the free market. It provides mechanisms that were not available in the past for companies that wish to participate in the renewable energy and environmentally conscious economy. This strategy will spark growth in the green industry, thus having a positive impact on the overall economy. At this point in time, the effects and success of the CEFC are speculative. Financing will not begin until July 2013 and at present there are many opinions about the effects of the CEFC and its future success.
Critics accuse the CEFC of being a "slush" fund that in the end will build no additional renewable energy. There are some that claim it will be a waste of money. Many of these critics are accused of being misinformed about the CEFC and having erroneous knowledge from supporters of the CEFC (O'Connor 2012). One thing that many agree on is that at this point arguments but CEFC are largely academic.The CEFC takes a tailored funding approach, making it difficult to predict the exact results of the funding initiatives. Exact calculations and results will not be available until projects are actually being funded, which it this point is more than a year away. The CEFC takes its example from the UK Green Investment Bank. Both of these projects are paving the way for similar initiatives in other countries and the eventual development of international initiatives as well. The CEFC, whether it is the success or failure will have a major impact on environmental funding in the future.
APPENDIX I
Proposed key financing mechanisms and other measures
FINANCING MECHANISMS
DEFINITION AND ROLE FOR CEFC
Bridging finance
CEFC could provide interim project financing for project developers until permanent financing can be obtained.
Co-investment
CEFC could provide providing financing to a project along with a private sector investor The investment of equity into a project in conjunction with other investors
Corporate finance
Finance to support everyday operations of a project or company according to financial strength and stability. Generally the preferred approach for small projects (<$15 million).
Growth capital
Type of venture capital/private equity investment provided by CEFC to enable companies to expand or restructure.
Lender of last resort
Role in which CEFC would agree to extend the debt of a project/company that has been unable to secure this financing elsewhere.
Mezzanine capital
Subordinated debt (see below) or preferred equity investments where CEFC would be repaid or receive returns only after more senior lenders.
Private equity
Funding for projects with more mature technology
Project finance
Funds borrowed for a specific project or single-purpose companies. Debt is linked to the revenue over a period of time. Usually requires the creation of a Special Purpose Entity.
Re-financing
CEFC provides refinancing to reduce the risk incurred when a project or business needs to replace existing debt arrangements with new ones at the end of the current financing term.
Senior debt
CEFC could provide debt that takes priority over other types of more junior debt owed by the issuer when being repaid, therefore reducing risk for co-investors given its priority in the event of the issuer declaring bankruptcy.
Soft loans
CEFC could provide loans with low / no interest rates, deferral on loan reimbursement, or low transaction fees. This would provide capital at affordable terms for companies to help commission projects with long paybacks that wouldn't otherwise meet their Internal rate of return.
Subordinated debt
Debt which is repaid to the CEFC only after more senior forms of financing. In this case, CEFC would provide part of debt finance in conjunction with private lenders and the CEFC lending is subordinated to senior lenders.
Venture capital
Funding for early-stage, high risk and high potential companies.
OTHER MEASURES
Capital Guarantee
The CEFC would protect co-investors from some downside risk by guaranteeing the return of the principal after a specific term, in addition to any capital gains.
Government guarantees
Guarantees provided by the CEFC of partial or full debt obligations — i.e. The guaranteed return of principal plus specified return on capital to investors. Other guarantees to reduce risk could include guarantee of re-financing.
Source: Clean Energy Council. March 2012. Design Features of the Clean Energy Finance Corporation.Deloitte. p. 16 www.cleanenergycouncil.org.au/…CEFC…/…
References
Business Innovation & Skills. 2011. The economics of the Green Investment Bank: Costs and Benefits, rationale and value for money. [online] Available at: http://www.bis.gov.uk/assets/biscore/business-sectors/docs/e/12-554-economics-of-the-green-investment-bank.pdf [Accessed 10 June 2012].
Clean Energy Council. March 2012. Design Features of the Clean Energy Finance Corporation.Deloitte. [online] Available at: http://www.cleanenergycouncil.org.au/…CEFC…/… [Accessed 10 June 2012].
Commonwealth of Australia. 2011. Clean Energy Finance Corporation, Expert Review. [online] Available at: http://www.cefcexpertreview.gov.au/content/Content.aspx?doc=report/default.htm [Accessed 10 June 2012].
Department for Business Innovation and Skills. 2012. UK Green Investment Bank. [online] Available at: http://www.bis.gov.uk/greeninvestmentbank [Accessed 10 June 2012].
Department of Climate Change and Energy Efficiency. 2012. Climate Change. Australian government. [online] Available at: http://www.climatechange.gov.au/en/climate-change.aspx [Accessed 10 June 2012].
Department of Human Services. 2012, Household Assistance Package. [online] Available at: http://www.humanservices.gov.au/customer/subjects/clean-energy-future-utm_id=16 [Accessed 10 June 2012].
Edis, Tristan. 2012. CEFC Expert Review — Recommendations Released. Climate Spectator. April 17, 2012. [online] Available at: http://www.climatespectator.com.au/commentary/cefc-expert-review-recommendations-released [Accessed 10 June 2012].
Institute for Industrial Productivity. 2012. AU-3: clean energy finance corporation (CEFC) if funding. Industrial Efficiency Policy Database. [online] Available at: http://iepd.iipnetwork.org/policy/clean-energy-finance-corporation-cefc-funding [Accessed 10 June 2012].
O'Connor, Simon. 2012. The CEFC: a great way to spend $10 billion. Climate Spectator. April 20, 2012. [online] Available at: http://www.climatespectator.com.au/commentary/cefc-great-way-spend-10-billion [Accessed 10 June 2012].
Wagg, O. 2012. Loans to dominate Australia's $10.3bn clean energy financing. Recharge. April 17, 2012. [online] Available at: http://www.rechargenews.com/business_area/finance/article310989.ece [Accessed 10 June 2012].
---
Are you busy and do not have time to handle your assignment? Are you scared that your paper will not make the grade? Do you have responsibilities that may hinder you from turning in your assignment on time? Are you tired and can barely handle your assignment? Are your grades inconsistent?
Whichever your reason is, it is valid! You can get professional academic help from our service at affordable rates. We have a team of professional academic writers who can handle all your assignments.
Plagiarism free papers
Timely delivery
Any deadline
Skilled, Experienced Native English Writers
Subject-relevant academic writer
Adherence to paper instructions
Ability to tackle bulk assignments
Reasonable prices
24/7 Customer Support
Get superb grades consistently
Online Academic Help With Different Subjects
Literature
Students barely have time to read. We got you! Have your literature essay or book review written without having the hassle of reading the book. You can get your literature paper custom-written for you by our literature specialists.
Finance
Do you struggle with finance? No need to torture yourself if finance is not your cup of tea. You can order your finance paper from our academic writing service and get 100% original work from competent finance experts.
Computer science
Computer science is a tough subject. Fortunately, our computer science experts are up to the match. No need to stress and have sleepless nights. Our academic writers will tackle all your computer science assignments and deliver them on time. Let us handle all your python, java, ruby, JavaScript, php , C+ assignments!
Psychology
While psychology may be an interesting subject, you may lack sufficient time to handle your assignments. Don't despair; by using our academic writing service, you can be assured of perfect grades. Moreover, your grades will be consistent.
Engineering
Engineering is quite a demanding subject. Students face a lot of pressure and barely have enough time to do what they love to do. Our academic writing service got you covered! Our engineering specialists follow the paper instructions and ensure timely delivery of the paper.
Nursing
In the nursing course, you may have difficulties with literature reviews, annotated bibliographies, critical essays, and other assignments. Our nursing assignment writers will offer you professional nursing paper help at low prices.
Sociology
Truth be told, sociology papers can be quite exhausting. Our academic writing service relieves you of fatigue, pressure, and stress. You can relax and have peace of mind as our academic writers handle your sociology assignment.
Business
We take pride in having some of the best business writers in the industry. Our business writers have a lot of experience in the field. They are reliable, and you can be assured of a high-grade paper. They are able to handle business papers of any subject, length, deadline, and difficulty!
Statistics
We boast of having some of the most experienced statistics experts in the industry. Our statistics experts have diverse skills, expertise, and knowledge to handle any kind of assignment. They have access to all kinds of software to get your assignment done.
Law
Writing a law essay may prove to be an insurmountable obstacle, especially when you need to know the peculiarities of the legislative framework. Take advantage of our top-notch law specialists and get superb grades and 100% satisfaction.
What discipline/subjects do you deal in?
We have highlighted some of the most popular subjects we handle above. Those are just a tip of the iceberg. We deal in all academic disciplines since our writers are as diverse. They have been drawn from across all disciplines, and orders are assigned to those writers believed to be the best in the field. In a nutshell, there is no task we cannot handle; all you need to do is place your order with us. As long as your instructions are clear, just trust we shall deliver irrespective of the discipline.
Are your writers competent enough to handle my paper?
Our essay writers are graduates with bachelor's, masters, Ph.D., and doctorate degrees in various subjects. The minimum requirement to be an essay writer with our essay writing service is to have a college degree. All our academic writers have a minimum of two years of academic writing. We have a stringent recruitment process to ensure that we get only the most competent essay writers in the industry. We also ensure that the writers are handsomely compensated for their value. The majority of our writers are native English speakers. As such, the fluency of language and grammar is impeccable.
What if I don't like the paper?
There is a very low likelihood that you won't like the paper.
Reasons being:
When assigning your order, we match the paper's discipline with the writer's field/specialization. Since all our writers are graduates, we match the paper's subject with the field the writer studied. For instance, if it's a nursing paper, only a nursing graduate and writer will handle it. Furthermore, all our writers have academic writing experience and top-notch research skills.
We have a quality assurance that reviews the paper before it gets to you. As such, we ensure that you get a paper that meets the required standard and will most definitely make the grade.
In the event that you don't like your paper:
The writer will revise the paper up to your pleasing. You have unlimited revisions. You simply need to highlight what specifically you don't like about the paper, and the writer will make the amendments. The paper will be revised until you are satisfied. Revisions are free of charge
We will have a different writer write the paper from scratch.
Last resort, if the above does not work, we will refund your money.
Will the professor find out I didn't write the paper myself?
Not at all. All papers are written from scratch. There is no way your tutor or instructor will realize that you did not write the paper yourself. In fact, we recommend using our assignment help services for consistent results.
What if the paper is plagiarized?
We check all papers for plagiarism before we submit them. We use powerful plagiarism checking software such as SafeAssign, LopesWrite, and Turnitin. We also upload the plagiarism report so that you can review it. We understand that plagiarism is academic suicide. We would not take the risk of submitting plagiarized work and jeopardize your academic journey. Furthermore, we do not sell or use prewritten papers, and each paper is written from scratch.
When will I get my paper?
You determine when you get the paper by setting the deadline when placing the order. All papers are delivered within the deadline. We are well aware that we operate in a time-sensitive industry. As such, we have laid out strategies to ensure that the client receives the paper on time and they never miss the deadline. We understand that papers that are submitted late have some points deducted. We do not want you to miss any points due to late submission. We work on beating deadlines by huge margins in order to ensure that you have ample time to review the paper before you submit it.
Will anyone find out that I used your services?
We have a privacy and confidentiality policy that guides our work. We NEVER share any customer information with third parties. Noone will ever know that you used our assignment help services. It's only between you and us. We are bound by our policies to protect the customer's identity and information. All your information, such as your names, phone number, email, order information, and so on, are protected. We have robust security systems that ensure that your data is protected. Hacking our systems is close to impossible, and it has never happened.
How our Assignment  Help Service Works
You fill all the paper instructions in the order form. Make sure you include all the helpful materials so that our academic writers can deliver the perfect paper. It will also help to eliminate unnecessary revisions.
2.      Pay for the order
Proceed to pay for the paper so that it can be assigned to one of our expert academic writers. The paper subject is matched with the writer's area of specialization.
3.      Track the progress
You communicate with the writer and know about the progress of the paper. The client can ask the writer for drafts of the paper. The client can upload extra material and include additional instructions from the lecturer. Receive a paper.
4.      Download the paper
The paper is sent to your email and uploaded to your personal account. You also get a plagiarism report attached to your paper.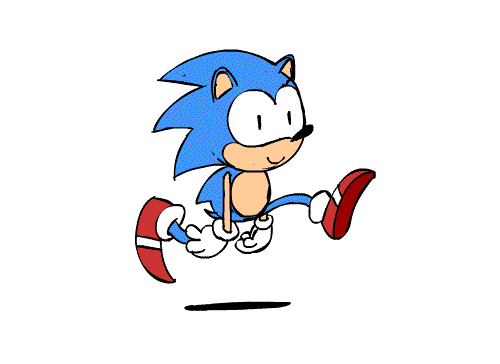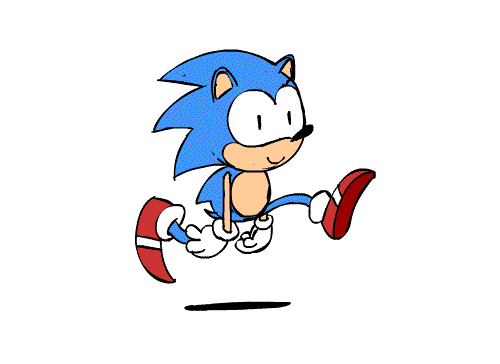 PLACE THIS ORDER OR A SIMILAR ORDER WITH US TODAY AND GET A PERFECT SCORE!!!
---