Business Plan Shells Fine Dining Restaurant in Melbourne, Australia
Product Profile
Marketing Plan
Legal Requirements
Human Resources Plan
Operational Plan
Financial Plan
Future Prospect
Business Plan Shells Fine Dining Restaurant in Melbourne, Australia
Business overview
Shells Fine Dining is an 80 seat fine-dining establishment with an attached 30-seat lounge. Shells Fine Dining focuses on fine dining in an elegant and relaxed style. The establishment offers a diverse selection of fine dining including seafood, steaks and catering services. Indoor and outdoor seating add to the beauty of the Riverfront, making Shells truly a place of visitor's and locals dreams.
Shells will be located in the booming Riverfront district central to Melbourne, as part of the City of Melbourne's 2007-2012 Tourism plan, which includes infusing new establishments with government support to create an engaging and inviting destination for tourists (Melbourne, 2007). Melbourne is considered one of the fastest growing destinations in all of Australia currently.
1.2 Mission statement
The Mission at Shells Fine Dining is to provide customers with not only the best surf and turf menu in all of Melbourne, but also to fulfill their dreams and desires while experiencing the cuisine and fine dining experience at Shells. Customer satisfaction is of utmost importance at Shells, where all customers will have the opportunity for equitable seating and service (Palo Alto, 2007). The employees will participate in a rewards and recognition program to help serve as an incentive to keep them working with Shells Fine Dining and reduce the turnover rate common to restaurants in most industries. The ambience and mission of Shells includes creating an "experience" rather than simply creating the notion Shells is "just a place to eat."
1.3 Service Vision
The service vision is to fulfill customer's dreams and desires. For this reason, customers will have the choice of sitting in one of many themed locations of the restaurant. They can sample the cuisine in a quiet, cozy corner, enjoy a social atmosphere in the lounge or enjoy food on the brilliant and well-lit balcony facing the waterfront. Customers are Shells #1 priority. All customers are invited to provide their feedback for an opportunity to win one free night's dinner at Shells during a subsequent visit.
1.4 Product differentiation
Melbourne's waterfront district is currently in need of a fine dining establishment with reasonably priced delicacies in an elegant, warm and friendly environment. The cozy dining area complemented by a lounge and external tavern or balcony for outdoor eating will help distinguish Shells from other fine dining and traditional dining establishments in the area. The surf and turf menu will offer a wide variety of seafood from the local area but also from regions around the world to truly inspire patrons to sample what distinguishes Shells Fine Dining from other restaurants in the business.
1.5 Target market
The target market includes the travel and tourism industry as the City is currently investing billions of dollars into organizations interested in creating sustainable businesses in this area to increase tourism and capital for the city, year-round. The market will include tourists planning to stay in Melbourne for four or more days, looking for a fine dining establishment offering local food and elegant dining without the stuffy and aristocratic environment ordinarily associated with fine dining restaurants.
1.6 Financial Management
The City of Melbourne is investing millions into sustainable businesses including Shells that will offer sustainable growth and development within the area selected. The first class resort will have a start-up expenditure of $370,000 of which the owners expect roughly 1/4 of the money needed to finance the business provided by the City of Melbourne's Tourism and Recreation plans for new businesses from 2007-2012. Shells expects to generate up to 1,000,000 in sales within 18 months of opening, with strong net profits by the beginning of year three. All investors providing additional income during maturity will receive a premium of all monies invested to 3% as a financial incentive to invest with Shells (Palo Alto, 2007).
1.7 Staff and operations
The staff at Shells will include locals with no less than three years experience in the fine dining industry. Shells will employ a team of two restaurant managers, one wait staff supervisor, 20 wait persons, 3 hosts assigned to each section (the main dining area, the lounge and the balcony). Kitchen and line staff will be hired on an as needed-basis, with the owner serving as head chef for the time being given his extensive knowledge of Melbourne's fine dining preferences, the local cuisine and experience working in the seafood industry. The management team, all wait staff, and financial management teams will include individuals with a combined 30 years experience working in the fine dining industry.
2. Product Profile
2.1 Product- Goods and Services
The menu at Shells is inspired by the River and Waterfront. The menu will feature a diverse selection of seafood and stake, a "surf and turf" menu to appeal to tourists interested in sampling local cuisine. The menu will alternate twice each year to remain fresh and new, with customers having the ability to mix and match main entrees, side dishes and desserts to create a unique and elegant experience. This will add to the ambience and feel of Shells as a place of our customer's dreams and desires.
2.2 Positioning
Shells Fine Dining will position itself as a leader in the fine dining industry, the only establishment to combine fine dining with the comfortable and cozy appeal of a casual yet elegant restaurant. Shells distinguishes itself by providing customers with a selection of foods from around the world, catering to the unique needs of customers by allowing customers to "mix and match" their entrees.
2.3 Price
The average meal at Shells Fine Dining, including appetizer, entree, dessert and "teaser" will be $20. Cocktails will average $4-8 dollars, and bottles of wine ranging from $15-$40 a bottle. Select glasses of one red and one white wine will be offered customers each night at a price of $6.00 each, or $11.50 for a 1/2 bottle of the select wine of the evening.
3. Marketing Plan
3.1 External business environment
Shells will be located along the waterfront, near Melbourne's downtown "riverscape," which in recent years has transformed into a place people describe as filled with "dreams and desires" (Dovey & Sandercock, 2002); Yencken, 1994; Zukin, 1996). The theme for the restaurant and hence branding for the fine dining establishment will focus on the objective of creating Shells as a place of dreams and desires therefore, where people come to enjoy fine dining at reasonable prices, imagining they live the lives of their dreams and desires. The City of Melbourne is currently concentrating on vast growth with Melbourne, one of Australia's fastest growing segments. As such, the City is working on "The City of Melbourne Tourism Plan 2007-2012" which will attempt to establish Melbourne as a tourist destination, bringing in more capital, increasing the profile of Melbourne and building the capacity of the industry (Melbourne, 2007). As part of this plan, the City plans to help local businesses like Shells engage the market and provide them with sustainable investments in the next few years.
3.2 Market Segmentation
Market segmentation will include: (1) Tourists (2) Families (3) Locals
3.3 Competitor Analysis
Because the city is currently developing the area, there are few fine dining restaurants in the immediate vicinity that might compete with Shells Fine Dining. There are however, a few restaurants in Melbourne with a well-known reputation for offering fine cuisine. These include: (1) Le Gourmet, a French fine dining establishment (2) Koh Samui, a Thai or Asian themed fine dining establishment (Melbourne's Find Dining Guide, 2006).Daniel's is another seafood themed fine-dining restaurant, but there is little evidence of top-ranked fine dining restaurants within Melbourne's waterfront district, especially within the new area being developed by the City.
3.4 Position in the Market
Shells Fine Dining would hold the number one position as the leading supplier of affordable, fine dining surf and turf along the tourism sector within the City of Melbourne.
3.5 SWOT Analysis
Strengths – There are no other restaurants currently in this sector offering fine dining in a surf and turf style as Shells plants to.
Weaknesses – Shells is a start-up establishment, and there is always the chance that sales forecasts will not be as high as expected during the first couple of years.
Opportunities – the City of Melbourne is infusing millions of dollars into the area and restaurant as part of its Tourism project, making this an ideal time to invest in a restaurant like Shells.
Threats – Other fine dining establishments may open along the waterfront area, also taking advantage of the Travel and Tourism project the City of Melbourne is investing in, so Shells will have to be sure to distinguish itself from the competition.
3.6 Sales Forecasts
Sales forecasts are strong as recent research suggests there is an interest among consumers in the public to have more access to amenities along the riverfront areas that embody "clean" and "attractive" as well as functional and diverse characteristics (Ley, 1996). Malone (1996) suggests where there is a city (Melbourne) and water, (Riverfront) there is capital and room for much in the way of growth and financials.
3.7 Promotional strategy
Shells will distinguish itself from competitors by providing consumers a fine dining experience without the costs normally associated with fine dining. Shells will provide customers an experience that fulfills their dreams and desires. Sections of the restaurant will cater to consumers interested in capturing certain themes or emotions during their fine dining experience.
Legal Requirements
4.1 Legal Structure
Shells Fine Dining is established as a partnership.
4.2 Licensing
Shells will acquire appropriate licensing including licensing as a commercial dining establishment and liquor licensing as requirement by the City of Melbourne.
4.3 Insurance
Shells will obtain all insurance as required by a fine dining established as per the City of Melbourne's legal requirements. This insurance will also cover natural disaster or loss of property due to unforeseen events or natural disasters.
4.4 Business Relationships
Shells Board of Directors will maintain relations with the City of Melbourne's commerce chamber and other restaurants in the area.
4.5 Fair trading
Shells operates under a premise of fair trade. All customers and business investors will be treated with the utmost respect and dignity.
4.6 Taxation
Shells Fine Dining will pay all taxes on profits received from the sale of goods and services and tax all services or products in accordance with the legislation established by the City of Melbourne.
4.7 Industrial Relations
The CEO is responsible for maintaining industrial relationships with suppliers and vendors both local and global including in the food industry and in the equipment and service industry.
4.8 Occupational Health & Safety
The Human Resources Department is responsible for training employees and providing policies and procedures in accordance with occupational health and safety laws as established by the City of Melbourne.
4.9 Record Keeping
The accounting department will keep accurate and up-to-date record of all financials. The HR department is responsible for record-keeping involving all staff members hired. The CEO is responsible for maintaining up-to-date records of all operational expenses, profits and budgets allocated to each department at Shells Fine Dining, and reporting its progress to its investors including the City of Melbourne.
5. Human Resources Plan
5.1 Job Analysis
Human Resources director is hired to evaluate all jobs needed to fulfill Shells Fine Dining's obligations to customers.
5.2 Legislation and Industrial Relations
The Human Resources department is responsible for working with Executive Management and the CEO to develop policies and procedures in accordance to local customers and legislation.
5.3 Organization Chart
For more information on the Organization chart, see Appendix I.
5.4 Recruitment and Selection
The HR department will be responsible for developing a comprehensive set of policies and procedures governing recruitment and selection. All staff serving customers and cooking food are required to have at least 5 years fine-dining experience. Management teams will have a minimum of ten years experience in the industry.
5.5 Induction and Training
Training and induction will consist of a one-day orientation followed by a shadowing program whereby new employees learn how to do their job by following an experienced member of the team. The initial training will involve management training of all new hires in their positions.
5.6 Performance Management
To ensure the highest quality, performance reviews are offered all employees and staff annually to evaluate performance.
6. Operational Plan
6.1 Opening Hours
Shells Fine Dining Will offer dinner services during weekdays from 4:00p.m. To 10:00 P.M., Lunch is served from 11:00a.m. To 2:00 P.M. during weekdays. On weekends, the restaurant will open at 10:00 A.M. For brunch, served to 2:30 P.M. The dinner hours on Saturday are from 4:00 P.M. To 11:00 P.M. And Sunday from 4:00 P.M. To 9:00 P.M., Shells will not be open on Mondays
6.2 Pricing and Cost Control
To help control costs Shells will not open on Mondays. This typically is the day of the week where restaurants receive the least in revenues. Extended hours and brunch services are offered on the weekends. Food mark-ups are a minimum 30% with liquor mark-ups to 60% to help offset the costs associated with running the establishment.
6.3 Policies and Procedures
All policies are procedures will be set forth by the Executive Management team, and will include disciplinary procedures, procedures for payment, compensation, service, hiring, firing and emergency response policies.
6.4 Technology
Shells Fine Dining will use JIT tracking to ensure they have just enough inventories to serve customers. The menu will rotate bi-annually to ensure customers are provided food that is in season to reduce the costs associated with delivery. A digitally-based cash and register system is utilized to track all sales receipts and tips paid to wait persons and other staff.
6.5 Control Systems policy of control is established by the Executive Manager for each department of Shells, including the wait team, the kitchen staff and financial managers. A budget will be set for each department outlying the expenditures and finances available to each manager for allocation to employees to cover the costs associated with operations monthly.
6.6 Food Hygiene
Shells Fine Dining will be subject to once monthly inspections at random to ensure the quality of food and proper food hygiene practices are being followed. All employees handling food will be trained twice annually on proper food hygiene techniques including washing of hands and understanding of how food-borne illnesses are avoided.
7. Financial Plan
7.1 Start- Up Costs
The start-up costs come to $300,000 mostly applied to buying equipment, furniture, obtaining liqueur and other licenses and operating cash needed for the first several months' business (Palo Alto, 2007). Based on industry standards, roughly $100,000 of this money will be allocated to equipment, food, liquor, lighting and outdoor and balcony supplies. Legal expenses will average $3,000. Another $100,000 is allocated to advertising, promotions, paint and interior decorating, cleaning, music, lighting, gas and phone deposits and software. Another 30,000 is allocated toward rent. The remaining monies will serve as a security or cash required for the preliminary 4-months operations for the establishment.
7.2 Sales Forecasts
Sales forecasts are projected at 1,000,000 at the 18-month mark. Shells Find Dining expects to net a profit of $60,000 by the end of year 3. At this time, the restaurant will have a reputation for providing the best possible service to customers along the Melbourne Waterfront district.
7.3 Break-Even Analysis
During January of the third year, Shells expects to break-even, with expenses and expenses canceling each other out.
7.4 Cash Flow Analysis
7.5 Balance sheet
Start-Up Expenses $270,000 Start-up Cash Required $30,000 First 6 months operations Total Assets $300,000 Cash Balance Starting $30,000 Liabilities Initial $0.00 Accounts Payable $0.00 Planned Investment $100,000 City of Melbourne Investor 1 $50,000 Business Partner Investor 2 $50,000 Founder Investor 3 $100,000 Owner/Angel Investor Loss at Start $(300,000)
8. Future Prospect
8.1 Outlook
The Outlook for Shells Fine Dining is exceptional, with sales expected to continue to rise beyond the 2012 mark when the City of Melbourne completes its investments in the Tourism and Recreation industry within this area.
8.2 Innovations
Shells plans to continue to become an innovator in local and native cuisine, offering the finest seafood, steaks and assorted products within the region. As the restaurant gains visibility and prospers, the owners will consider expanding to the menu to offer customers a more intimate dining experience. Customers will be provided opportunities to share their comments and insights, and suggest changes to the menu. Any changes adopted by the organization will award the subscriber a free meal.
8.3 Risk Analysis
The risk for investing in Shells Fine Dining is virtually zero, given the 150 million dollar investment the City of Melbourne is putting into sustainable businesses along the Waterfront in Melbourne. Shells Find Dining is the only restaurant of its kind planning to open during the next few years within the area. There will be other restaurants catering to the needs of tourists, however due to the affordability yet elegance of service provided by Shells, the management team expect the restaurant to run on autopilot within just five years business operations.
Bibliography
Dovey, K., Sandercock, L. (2002). Pleasure, politics, and the public interest: Melbourne's
Riverscape revitalization. Journal of the American Planning Association, 68(2): 151
Ley, D. (1996). The new middle class and the remaking of the central city. Cambridge:
Malone, P. (1996). City, capital and water. London: Routledge.
Melbourne, City. (2007). "Tourism plan 2007-2012." City of Melbourne, Accessed 1,
Aug 2007: http://www.melbourne.vic.gov.au/
Melbourne's Fine Dining Guide. Available: http://www.mdg.com.au/welcome.html
Palo Alto. (2007). Gabri's Lounge & Restaurant. Bplans.com. Accessed 1, Aug 2007:
http://www.bplans.com/sample_business_plans/
Yencken, D. (1994). Central Melbourne pedestrian surveys, 1991 and 1993. Melbourne:
Department of Planning and Development.
Zukin, S. (1996). The cultures of cities. New York: Blackwell.
Appendices
Organizational Flow Chart
Shells Business Plan
Owner Shells
Board of Directors & Investors
CEO
CIO
Head Chef
Accounting Staff
Line Cooks
Prep Staff
Manager
Lead Wait Staff
Wait Persons
Hosts
Quality Control Officer
---
Are you busy and do not have time to handle your assignment? Are you scared that your paper will not make the grade? Do you have responsibilities that may hinder you from turning in your assignment on time? Are you tired and can barely handle your assignment? Are your grades inconsistent?
Whichever your reason is, it is valid! You can get professional academic help from our service at affordable rates. We have a team of professional academic writers who can handle all your assignments.
Plagiarism free papers
Timely delivery
Any deadline
Skilled, Experienced Native English Writers
Subject-relevant academic writer
Adherence to paper instructions
Ability to tackle bulk assignments
Reasonable prices
24/7 Customer Support
Get superb grades consistently
Online Academic Help With Different Subjects
Literature
Students barely have time to read. We got you! Have your literature essay or book review written without having the hassle of reading the book. You can get your literature paper custom-written for you by our literature specialists.
Finance
Do you struggle with finance? No need to torture yourself if finance is not your cup of tea. You can order your finance paper from our academic writing service and get 100% original work from competent finance experts.
Computer science
Computer science is a tough subject. Fortunately, our computer science experts are up to the match. No need to stress and have sleepless nights. Our academic writers will tackle all your computer science assignments and deliver them on time. Let us handle all your python, java, ruby, JavaScript, php , C+ assignments!
Psychology
While psychology may be an interesting subject, you may lack sufficient time to handle your assignments. Don't despair; by using our academic writing service, you can be assured of perfect grades. Moreover, your grades will be consistent.
Engineering
Engineering is quite a demanding subject. Students face a lot of pressure and barely have enough time to do what they love to do. Our academic writing service got you covered! Our engineering specialists follow the paper instructions and ensure timely delivery of the paper.
Nursing
In the nursing course, you may have difficulties with literature reviews, annotated bibliographies, critical essays, and other assignments. Our nursing assignment writers will offer you professional nursing paper help at low prices.
Sociology
Truth be told, sociology papers can be quite exhausting. Our academic writing service relieves you of fatigue, pressure, and stress. You can relax and have peace of mind as our academic writers handle your sociology assignment.
Business
We take pride in having some of the best business writers in the industry. Our business writers have a lot of experience in the field. They are reliable, and you can be assured of a high-grade paper. They are able to handle business papers of any subject, length, deadline, and difficulty!
Statistics
We boast of having some of the most experienced statistics experts in the industry. Our statistics experts have diverse skills, expertise, and knowledge to handle any kind of assignment. They have access to all kinds of software to get your assignment done.
Law
Writing a law essay may prove to be an insurmountable obstacle, especially when you need to know the peculiarities of the legislative framework. Take advantage of our top-notch law specialists and get superb grades and 100% satisfaction.
What discipline/subjects do you deal in?
We have highlighted some of the most popular subjects we handle above. Those are just a tip of the iceberg. We deal in all academic disciplines since our writers are as diverse. They have been drawn from across all disciplines, and orders are assigned to those writers believed to be the best in the field. In a nutshell, there is no task we cannot handle; all you need to do is place your order with us. As long as your instructions are clear, just trust we shall deliver irrespective of the discipline.
Are your writers competent enough to handle my paper?
Our essay writers are graduates with bachelor's, masters, Ph.D., and doctorate degrees in various subjects. The minimum requirement to be an essay writer with our essay writing service is to have a college degree. All our academic writers have a minimum of two years of academic writing. We have a stringent recruitment process to ensure that we get only the most competent essay writers in the industry. We also ensure that the writers are handsomely compensated for their value. The majority of our writers are native English speakers. As such, the fluency of language and grammar is impeccable.
What if I don't like the paper?
There is a very low likelihood that you won't like the paper.
Reasons being:
When assigning your order, we match the paper's discipline with the writer's field/specialization. Since all our writers are graduates, we match the paper's subject with the field the writer studied. For instance, if it's a nursing paper, only a nursing graduate and writer will handle it. Furthermore, all our writers have academic writing experience and top-notch research skills.
We have a quality assurance that reviews the paper before it gets to you. As such, we ensure that you get a paper that meets the required standard and will most definitely make the grade.
In the event that you don't like your paper:
The writer will revise the paper up to your pleasing. You have unlimited revisions. You simply need to highlight what specifically you don't like about the paper, and the writer will make the amendments. The paper will be revised until you are satisfied. Revisions are free of charge
We will have a different writer write the paper from scratch.
Last resort, if the above does not work, we will refund your money.
Will the professor find out I didn't write the paper myself?
Not at all. All papers are written from scratch. There is no way your tutor or instructor will realize that you did not write the paper yourself. In fact, we recommend using our assignment help services for consistent results.
What if the paper is plagiarized?
We check all papers for plagiarism before we submit them. We use powerful plagiarism checking software such as SafeAssign, LopesWrite, and Turnitin. We also upload the plagiarism report so that you can review it. We understand that plagiarism is academic suicide. We would not take the risk of submitting plagiarized work and jeopardize your academic journey. Furthermore, we do not sell or use prewritten papers, and each paper is written from scratch.
When will I get my paper?
You determine when you get the paper by setting the deadline when placing the order. All papers are delivered within the deadline. We are well aware that we operate in a time-sensitive industry. As such, we have laid out strategies to ensure that the client receives the paper on time and they never miss the deadline. We understand that papers that are submitted late have some points deducted. We do not want you to miss any points due to late submission. We work on beating deadlines by huge margins in order to ensure that you have ample time to review the paper before you submit it.
Will anyone find out that I used your services?
We have a privacy and confidentiality policy that guides our work. We NEVER share any customer information with third parties. Noone will ever know that you used our assignment help services. It's only between you and us. We are bound by our policies to protect the customer's identity and information. All your information, such as your names, phone number, email, order information, and so on, are protected. We have robust security systems that ensure that your data is protected. Hacking our systems is close to impossible, and it has never happened.
How our Assignment  Help Service Works
You fill all the paper instructions in the order form. Make sure you include all the helpful materials so that our academic writers can deliver the perfect paper. It will also help to eliminate unnecessary revisions.
2.      Pay for the order
Proceed to pay for the paper so that it can be assigned to one of our expert academic writers. The paper subject is matched with the writer's area of specialization.
3.      Track the progress
You communicate with the writer and know about the progress of the paper. The client can ask the writer for drafts of the paper. The client can upload extra material and include additional instructions from the lecturer. Receive a paper.
4.      Download the paper
The paper is sent to your email and uploaded to your personal account. You also get a plagiarism report attached to your paper.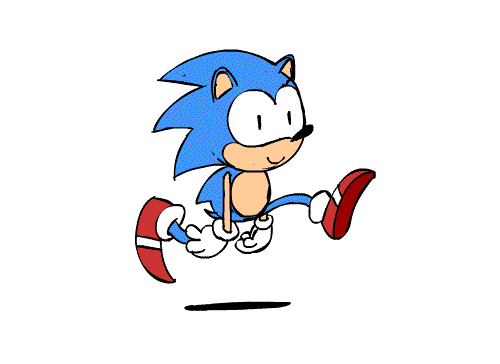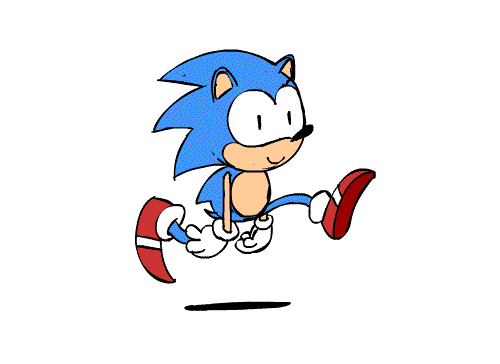 PLACE THIS ORDER OR A SIMILAR ORDER WITH US TODAY AND GET A PERFECT SCORE!!!
---