British Heritage Conservation Principle
An Analysis of the Birmingham Jewellery Quarter Conservation Efforts and What Can Be Done to Improve the Process
One of Birmingham's oldest manufacturing communities is its jewellers in the city's historic Jewellery Quarter. Today, efforts are underway to preserve the unique quality and character of the Birmingham Jewellery Quarter, but some observers suggest that these initiatives may do more harm than good by destroyed the region's unique qualities and flavor. To determine what can be done to improve the process across the board, this paper provides a review and discussion of the relevant issues, followed by a summary of the research and salient recommendations in the conclusion.
Review and Discussion
Background and Overview. Today, Birmingham is the second largest city of the United Kingdom and is a metropolitan borough in the West Midlands metropolitan county; the city is situated near the geographic centre of England, at the crossing points of the national railway and motorway systems. According to the encyclopedic entry for the municipality, "Birmingham is the largest city of the West Midlands conurbation — one of England's principal industrial and commercial areas — for which it acts as an administrative, recreational, and cultural centre. The city lies approximately 110 miles (177 km) northwest of London" (Birmingham, 2005 p. 2). The historic core of the City of Birmingham, together with Edgbaston and northern neighbourhoods (such as Sutton Coldfield, Erdington, and Sheldon), is situated in the historic county of Warwickshire (Birmingham, 2005).
The first market charter for Birmingham was granted in a hundred years after the Battle of Hastings, but it took until the 14th century before the city emerged as a settlement of import (Birmingham, 2005). The region is characterized by a paucity of river transportation, thereby cutting it off from important maritime contacts during the Middle Ages; this lack of transportation resources at the time constrained the region's development from a small manufacturing town to a large city until the late 18th century. At that time, Birmingham emerged as the leading nucleus of the Industrial Revolution in Britain. According to the historians, "Birmingham's population grew from 15,000 in the late 17th century to 70,000 a century later; its metal and gun-making trades expanded, fine jewelry was made alongside cheaper lines, and its brass buttons and trinkets served a world market" (Birmingham, 2005 p. 3).
Beginning in the early 19th century, things started turning Birmingham's way. For example, following the Reform Act of 1832, Birmingham was able to elect its own members to Parliament (however, the city was not incorporated until 1838); at that time, rail links were established to Liverpool and London and in 1873 the rich local industrialist Joseph Chamberlain was elected the city's mayor. During Chamberlain 3-year tenure, a number of important reforms were implemented, including broad-based slum and city-centre redevelopment initiatives (Birmingham, 2005).
Over the coming years, Birmingham would prove to be a pioneer among British communities in its urban planning efforts; for example, in 1911, Birmingham launched town-planning scheme, one-way-traffic experiments in 1933, and even municipal airports at early as 1939. While industrial activity and heavy bombing left the city drained by the end of World War II, Birmingham eventually began razing slums and bombed-out areas in the central districts and replaced them with tall blocks of apartments and office buildings; furthermore, a new inner ring road system, a rebuilt central train station, and new shopping and commercial complexes, and a network of canals in the northwestern and southern parts of the city, were all part of the city's postwar rebuilding in an effort to transform itself from a blighted district to a thriving community. Today, Birmingham continues to be the key centre of Britain's light and medium industry and is still sometimes described as "the city of 1,001 different trades" (Birmingham, 2005). Certainly, Birmingham's economic success over the years has been related to such diversity in its industrial base; however, in recent years, this diversity has been primarily concentrated on the metal and engineering trades and today, the largest single industry in terms of employment is the production of motor vehicles, while bicycles and motorcycles are also manufactured in the area, the bicycle trade has somewhat declined (Birmingham, 2005). In addition, the city remains a leading centres for the machine tool industry; during the 1970s and 1980s, though the city's service sector grew in size to effectively compete with the manufacturing sector (Birmingham, 2005).
The main focus of Birmingham continues to be Victoria Square, with the classical Town Hall (1834), the Renaissance-style Council House (1874-81), and the City of Birmingham Museum and Art Gallery, which is noted for its Pre-Raphaelite paintings and its English watercolours. St. Philip's Cathedral (1715), in its green churchyard, forms another focus, while the Georgian area around St. Paul's Church (1779) is a unique site as well. Other centres have formed around St. Chad's Cathedral (Roman Catholic) (designed by A.W.N. Pugin) (1841), and the beautiful Birmingham Post and Mail building (1964) (Birmingham, 2005).
Today, Birmingham is the cultural centre for a wide region of the country. For example, the Birmingham Repertory Theatre, opened in 1913, has acquired a national reputation; in addition, the Midlands Arts Centre for Young People, built in the 1960s, houses theatres, a concert hall, an art gallery, and workshops and studios. Likewise, the Birmingham and Midland Institute hosts educational and artistic facilities and the city's symphony orchestra plays throughout the Midlands; the city's Central Public Library is also one of the largest municipal libraries in the UK. The city also enjoys the presence of the University of Birmingham (1900) and Aston University (1966) as the primary institutions of higher education; private institutions include the Selly Oak group of colleges and King Edward's School (founded 1552). The metropolitan area of Birmingham's population is approximately 2,628,200 (Birmingham, 2005).
According to Plant (2003), the Midlands is a vast, flat stretch of urban sprawl with a high-rise heartbeat in a long skyline. It is home to millions of people, and millions more pass through it every day. "For all its size and centrality, though, few people outside Birmingham know the city well. With none of the glamour of the capital, or even the romance of the industrial north, it is often seen as no more than an interchange, a spaghetti junction of tangled highways, subways and flyovers, its character subsumed by its traffic flows" (Plant, 2003 p. 30). In reality, though, Birmingham has never been an easy city to define: even in its medieval past, it had none of the outstanding features of the other nascent cities of the day – no fine castle, no ancient seat of learning, no great sights. Its rivers were not big enough to navigate, leaving it as far away from the sea as it is possible, in England, to be (Plant, 2003). As a result, Plant says Birmingham had to "reinvent itself": "With no means of gaining access to the ports, and so the world, it built an extensive network of canals. By the late 18th century, its ability to improvise and innovate had turned the city into the 'great toyshop of Europe,' in the words of Edmund Burke" (Plant, 2003 p. 30).
By the turn of the 19th century, the city was producing small metal goods of every sort, including buckles and buttons, toothpicks, snuffboxes, sugar tongs, tweezers, corkscrews, bells, coins, hairgrips, inkstands, watch chains, paper clips: toys and tools for workers and machines (Plant, 2003 p. 30). The vast majority this type work, though, was highly specialised, and was frequently required to be accomplished by individuals or small associations of artisans who were too loosely organized to be called either companies or firms. At the time, the ideological differences between these groups caused many observers to suggest that the city's lack of economic coherence and the duplicated, fragmented, small-scale and short-term nature of its work would spell its doom; however, in the final analysis, it turned out that these same constraints were the key to the city's long-term success. According to Plant, "Many of its best inventions involved small but crucial modifications of existing techniques and materials: the steel pen nibs that revolutionised writing in the 19th century; the electroplating of fancy goods, which made it possible to spread precious metals thinly enough for all to afford" (Plant, 2003 p. 30).
Today, Birmingham remains a city in which goods, activities and people are continued to be reshuffled in new ways, but industrialization remains a key to its success; in fact, more new patents issue from the city than from the rest of the country combined (Plant, 2003). According to Plant:
This is a city of a thousand cultures, with a wealth of peoples, values, tastes and styles drawn from every corner of the world. The city handles its scale and diversity so well because it has never known life any other way. Even its most long-standing families haven't been rooted here for long: every newcomer is the latest in a line of immigrants reaching back to the city's earliest days, when it exploded into life with the industrial revolution, leaping from a village to a vast conurbation in a few generations. Then, it was especially attractive to the sorts of people who did not fit elsewhere: religious and political dissenters, or workers without guild membership. (p. 30).
In this regard, Birmingham's goal to become the European Capital of Culture 2008 is a clear reflection of its newfound status (Plant, 2003).
The Birmingham Jewellery Quarter. Beginning in the mid-19th century, a number of Jewish communities began to spring up in the coastal towns as a direct result of the expansion of the royal navy; at the time, "Jewish watchmakers, jewelers, silversmiths, engravers, pawnbrokers, and purveyors of optical goods served both the civilian and naval populations in the ports…. They also exchanged foreign money for crews returning from abroad and sold inexpensive watches, rings, and other trinkets to ship bound sailors not permitted to go ashore for fear they might desert" (Endelman, 2002 pp. 50-1). The Birmingham of the 1850s was not an easy place to make a living either.
According to Emsley (1996), during this period of English history, "The pickpocket and the thief can find no nesting-place amongst the statesmen of Cumberland and Westmoreland, or the miners of Durham and Cornwall. They fly to Birmingham, London, Manchester, Liverpool, Leeds. They congregate where there is plenty of plunder, and verge enough to hide in" (p. 93). Despite these hazards, though, increasing numbers of Jewish jewelers sought out the opportunities represented by growing market and resort towns such as Bristol and Birmingham, where Jewish traders worked as dealers in jewelry, silver, watches, and various secondhand goods (Endelman, 2002). "In Birmingham, in the late 1860s," this author reports," almost all the fathers of children enrolled in the communal free school were hawkers…. Jewish itinerant traders also tended to specialize in certain lines, especially inexpensive jewelry and watches" (p. 91).
Birmingham Jewellery Quarter Today. Clearly, business is good in Birmingham; the operations director at the Birmingham Jewellery Quarter Regeneration Partnership reported last year: "We're really pleased with the calibre of clients we're getting through. We now have a kiosk open on Saturdays for weekend visitors in Vyse Street" (Henrick, 2004 p. 49). The city's Web site points out that Vyse Street is the main thoroughfare of the Jewellery Quarter and was named after Sir Howard Vyse; the thoroughfare has since evolved from "what was a leafy residential suburban street looking out on a green and pleasant Hockley Heath in the mid-19th century to the bustling, marvellous shopping high street of today" (Birmingham's Historic Jewellery Quarter, 2005 p. 3). A contemporary view of Vyse Street is provided in Figure 1 below.
Figure 1. Contemporary View of Vyse Street, Birmingham's Jewellery Quarter.
Source: Birmingham's Historic Jewellery Quarter, 2005 p. 3
In addition, the Birmingham School of Jewellery continues to offer courses in various skills of the jewellery trade (Brady, 1999). Taken together, these resources and enormous talent have resulted in Birmingham emerging as a global jewellery center, with some of the best designers in the industry. "As far as jewellery goes," he said, "cities outside London have shown their cutting edge, both in terms of design and production. 'The School of Jewellery in Birmingham is world-famous and people know they can get the best quality stuff here – and this includes members of the royal family like Prince Charles'" (Brady, 2005 p. 3). Likewise, the high-profile Milan fashion week is one of four major global events, together with New York, Paris and London (Brady, 2005).
Today, leading designers commute between the fashion centers in an effort to attract the public's attention with their new lines and compete with each other for favourable reviews from the critics; the Birmingham designers are Cheryl Barnes, Abigail Fleissig, Gill GallowayWhitehead, Isabella Hart, Haifeng Jin, Anna Lewis, Mikaela Lyons, Betty Pepper, Anke Plath and Miranda Sharpe; Isabella Hart completed a design course at the School of Jewellery, and stated: "Birmingham has a great history of making jewellery and the fact that so many designers from the city are going shows there's a lot of talent here that deserves recognition" (emphasis added) (p. 3). The exhibition also celebrated 30 years since Milan and Birmingham became sister cities (Brady, 2005).
Current Conservation Initiatives. Today, Birmingham, like many urban areas, is attempting to complete plans to renovate and conserve its most valuable assets; in this case, the Jewellery Quarter's traditions, history, architecture and environmental attributes. For example, in his book, Tourists in Historic Towns: Urban Conservation and Heritage Management, Aylin Orba-li (2000) reports that, "As historic towns gain tourist potential, historic quality gains market value. A new urban society is emerging, seeking leisure, culture and a high-quality environment, and cities are moving from being industrial centres of production to becoming centres of consumption" (p. 38). Historic regions across the continent are now confronted with a limited number of economic opportunities, and cultural tourism is increasingly being regarded as a significant economic alternative; the associated commercial value is therefore transforming the past into a product of the present. In other words, "Today, historic towns and quarters are competing to attract tourism, and previously unknown locations are appearing on the heritage market; Eastern Europe has become accessible again, and former industrial cities look to discover historic areas with 'potential' within their urban fabric" (Orba-li, 2000 p. 38). This is precisely what the City of Birmingham has been endeavoring to do today.
According to the city's Web site, "Since the 1980's major restoration and conservation work has carried out making the area a prime attraction for visitors from all over the world. More recently, the Jewellery Quarter has become the focus for a £250 million investment project. The Prince's Foundation is to advise on the project. His Royal Highness, Prince Charles has commented, 'Here a precious and unique industrial craft neighbourhood is beginning once again to become a place where people want to live, work and enjoy themselves'" (Birmingham's Historic Jewellery Quarter, 2005 p. 1).
This initiative follows a trend that began during the post World War II-period when suburban development across the country exploded; in the process, downtown districts suffered and these traditional "central business districts" and downtown shopping districts were unable to compete with their less urban rivals because of perceived inconvenience and safety considerations (Gindroz, 2002). Today, such restorative development efforts have become the fastest-growing economic sectors, currently accounting for almost $2 trillion annually; however, these initiatives have not been without their problems, particularly when they involved historic districts such as the Birmingham Jewellery Quarter (Cunningham, 2003). According to Gindroz:
At first, downtowns tried to reinvent themselves following suburban forms, but by diluting their urbanity, they sealed their fate as business and retailing centers. But then, beginning in the early 1980s, these urban centers began to find new life as mixed-use districts that combine entertainment, cultural activities, shopping, business, governmental and civic uses, and downtown living. After a long period in which virtually no new downtown housing was built, a substantial market emerged for downtown apartments. By being in an urban setting in the middle of the action, either as lofts in rehabilitated historic buildings or as apartments in new buildings, the new wave of downtown residential has quickly expanded and become the essential ingredient in the revitalization of downtowns. As twenty-four hour, seven days a week neighborhoods, they have the image of security and stability that makes it comfortable for people from all over the region to come and participate in the urban life. (Gindroz, 2002 p. 1420)
Embracing the historic elements of a city's past and integrating them into its modern infrastructure has been an increasingly popular approach to turning this trend around; however, this approach has not been without its problems. For example, in his essay, "Historic Preservation and Planning," Robins (1995) points out that, "Many of the conflicts that arise between planning and preservation may be traced to an inherent condition of historic preservation, namely, that it is an evolving process" (p. 95). In some instances, Robins notes that urban planners begin their planning efforts around currently identified landmarks and historic districts, only to discover that later on that new landmarks and historic districts have been identified that interfere with their plans.
These problems are not unique to Birmingham of course, but the special qualities of the district make long-term planning absolutely essential to ensure that all of the stakeholders' interests are taken into account. The conservation of the Birmingham Jewellery Quarter, then, will require a detailed understanding of both the physical form of the community as well as its demographic composition in order to succeed (Gindroz, 2002). Fortunately, these steps have already been taken in the planning stages. According to the Birmingham Jewellery Quarter Conservation Area Appraisal, 2002: "In the Birmingham Jewellery Quarter, characterisation has been used to show how the particular architectural character of a wider urban area is directly related to the structure of ongoing businesses engaged in the jewellery trade" (in Hunt, 2003 p. 1).
The planners were able to take advantage of a detailed architectural survey that reviewed the development of the manufacture of jewellery in the Birmingham area all the way back to 1746; furthermore, the appraisal identified the subterranean archaeological potential relating to the pre-industrial history and early industrial development of the area (in Hunt 2003).
The appraisal also established a wide range of policies initiatives that were designed to:
1. Protect the existing historic environment of the area by incorporating policies on demolition, alterations, change of use, buildings at risk, external advertising, security, repair and maintenance, historical research and recording where consent is given for demolition or alteration; and, 2. Encourage new design and development in the area through the incorporation of policies designed to facilitate the recognition of the historic context of the area (e.g. street frontage building lines, historic street patterns, and scale, mass and height of buildings), and guiding uses (residential, mixed, temporary and live-work unit uses);
3. Develop other policies that address landscaping design, the conservation of the cemeteries in the Jewellery Quarter, improvement of the 'public realm', street furniture, links and views, grant aid, and role of the voluntary sector in fostering re-use of buildings; and, 4. Provide opportunities for beneficial development by identifying 17 key sites where there are opportunities for new development (Hunt, 2003 p. 2).
The conservationists recognize the need to solicit additional feedback from all of those who might be potentially affected by these initiatives; in this regard, the planners state that the management of Conservation Areas can be facilitated by undertaking "Conservation Area Appraisal" or "Character Assessments" that will:
1. Identify the special archaeological, historic, architectural and topographic characteristics and qualities of an area;
2. Help assess the capacity for development;
3. Highlight actions needed to protect or manage historic assets; guide principles for new development and design; and, 4. Help to generate awareness and encourage local property owners and businesses to recognise and cherish the special attributes of the area (Hunt, 2003 p. 3).
The process of drawing up appraisals is generally led by the conservation staff in the local planning authority in liaison with local people; once drafted, the resulting document is capable of being adopted as Supplementary Planning Guidance, thereby providing it with increased weight when planning decisions are made); however, Hunt points out that because resources are by definition scarce, the conservation efforts by local authorities has been sluggish and that the rate of adoption of Conservation Area Appraisals has been slow. For example, a recent study found that, on average, local authorities have provided statements for less than 33% of the Conservation Areas under their control (Hunt 2003, p. 4).
Despite the lengthy amount of time involved, there are other considerations involved as well. For example, Pollard (2004) maintains that notwithstanding the beneficial nature of many of these initiatives for some of the area's constituents, the overall repackaging of the Jewellery Quarter serves to point out some of the more contrasting, and contradictory, conceptions of economic development that are in direct competition for valuable space in the region. This author suggests that the greater stress being given to the aestheticisation of the Quarter may ultimately be counterproductive to the economic (and social) bases of the Quarter's jewellery manufacturing networks (Pollard, 2004).
Likewise, Plant (2003) concludes that these types of competitions have their downside; for example, some cities might find themselves seeking to secure the latest trends in city living, the latest images of what they should be, even at the risk of undervaluing their own special and unique qualities that made them attractive to tourists in the first place. In this regard, Plant suggests that, "Birmingham's cultures are resilient; this will always be its own kind of place. Should its bid for the title be successful, the city of a thousand trades will win itself a vast new audience, and Europe will gain a showcase for urban culture in its widest, fullest, richest sense. In any case, win or lose, Birmingham will always have a thousand things to do" (Plant, 2003 p. 30).
While this fact may be of some comfort to the two million-plus citizens of the greater Birmingham metropolitan area, the fact remains that the conservation process has not been as seamless or without controversy as some would suggest – a failure that is directly attributable to the policymakers involved. According to Grogan and Proscio (2000), "In time, places and local economies are adaptable, with the right governance and timely investment. A dead place is not a historic inevitability, it is someone's failure. A living place is someone's success. These are matters of choice and skill, not laws of physics" (p. 46). Clearly, then, Birmingham has much going for it in terms of resources and historical appeal, but identifying the appropriate balance between conservation and the need for modernity and renovation remains a fundamental challenge.
The research showed that city planners in Birmingham have much to consider as they attempt to transform the historic Jewellery Quarter into a modern district that is fully integrated into the city's infrastructure in a fashion that accommodates both the city's residents as well as encourages the tourism that will go hand-in-hand with a successful venture. Furthermore, there is much at stake if the steps identified above are not followed by the urban planners responsible for the Jewellery Quarter project. Based on their efforts to date, though, it would seem they have done their homework and the Conservation Area Appraisals have proven a useful – if slow – method of providing the feedback needed to make informed decisions. Perhaps the most important recommendation that could be made in this regard would be to provide incentives for local authorities to complete the arduous task of compiling the data required by these analyses and provide them with some on-site assistance from experts in the field. In the final analysis, then, if these steps are followed, it would appear that the £250 million investment on the Birmingham Jewellery Quarter project will be money well spent.
Bibliography
Birmingham. 2005. In Encyclopedia Britannica [premium service].
Birmingham's Historic Jewellery Quarter." 2005. The Quarter: Birmingham UK. [Online]. Available: http://www.the-quarter.com/index.htm.
Brady, E. 2005, February 21. "Designs on Jewellery Success." The Birmingham Post (England), 3.
1999a, September 5. "Money: Made in the Midlands." Sunday Mercury, 42.
1999b, September 5. "Jobs: Mark Takes a Shine to His Jewellery." Sunday Mercury, 77.
Cunningham, Storm. 2003, August. "Restorative Development: The New Growth Strategy for Communities of All Sizes." Public Management, 85(7), 4.
Emsley, Clive. 1996. Crime and Society in England, 1750-1900. London: Longman.
Endelman, Todd M. 2002. The Jews of Britain, 1656 to 2000. Berkeley, CA: University of California Press.
Gindroz, Ray. 2002. "City Life and New Urbanism." Fordham Urban Law Journal, 29(4), 1419.
Grogan, Paul S. And Tony Proscio. 2000. Comeback Cities: A Blueprint for Urban Neighborhood Revival.
Boulder, CO: Westview Press.
Henrick, C. 2004, August 5. Jobs: "Kevin's a Real Gem!" Birmingham Evening Mail, 49.
Hunt, Alex. 2003, July. Planning for Archaeology and the Historic Environment: Having Your Say. Factsheet 8: Historic Characterisation, Planning and Regeneration. UK: The Council for British Archaeology.
Orba-li, Aylin. 2000. Tourists in Historic Towns: Urban Conservation and Heritage Management. London: E & FN Spon.
Plant, Sadie. 2003, June 2. "The great toyshop of Europe." New Statesman, 132(4640), 30.
Pollard, Jane S. 2004, January. "From industrial district to 'urban village'? Manufacturing, money and consumption in Birmingham's jewellery quarter." Urban Studies, 41(1), 173- 94.
Robins, Anthony W. 1995. "Historic Preservation and Planning." Journal of the American Planning Association, 61(1), 95.
---
Are you busy and do not have time to handle your assignment? Are you scared that your paper will not make the grade? Do you have responsibilities that may hinder you from turning in your assignment on time? Are you tired and can barely handle your assignment? Are your grades inconsistent?
Whichever your reason is, it is valid! You can get professional academic help from our service at affordable rates. We have a team of professional academic writers who can handle all your assignments.
Plagiarism free papers
Timely delivery
Any deadline
Skilled, Experienced Native English Writers
Subject-relevant academic writer
Adherence to paper instructions
Ability to tackle bulk assignments
Reasonable prices
24/7 Customer Support
Get superb grades consistently
Online Academic Help With Different Subjects
Literature
Students barely have time to read. We got you! Have your literature essay or book review written without having the hassle of reading the book. You can get your literature paper custom-written for you by our literature specialists.
Finance
Do you struggle with finance? No need to torture yourself if finance is not your cup of tea. You can order your finance paper from our academic writing service and get 100% original work from competent finance experts.
Computer science
Computer science is a tough subject. Fortunately, our computer science experts are up to the match. No need to stress and have sleepless nights. Our academic writers will tackle all your computer science assignments and deliver them on time. Let us handle all your python, java, ruby, JavaScript, php , C+ assignments!
Psychology
While psychology may be an interesting subject, you may lack sufficient time to handle your assignments. Don't despair; by using our academic writing service, you can be assured of perfect grades. Moreover, your grades will be consistent.
Engineering
Engineering is quite a demanding subject. Students face a lot of pressure and barely have enough time to do what they love to do. Our academic writing service got you covered! Our engineering specialists follow the paper instructions and ensure timely delivery of the paper.
Nursing
In the nursing course, you may have difficulties with literature reviews, annotated bibliographies, critical essays, and other assignments. Our nursing assignment writers will offer you professional nursing paper help at low prices.
Sociology
Truth be told, sociology papers can be quite exhausting. Our academic writing service relieves you of fatigue, pressure, and stress. You can relax and have peace of mind as our academic writers handle your sociology assignment.
Business
We take pride in having some of the best business writers in the industry. Our business writers have a lot of experience in the field. They are reliable, and you can be assured of a high-grade paper. They are able to handle business papers of any subject, length, deadline, and difficulty!
Statistics
We boast of having some of the most experienced statistics experts in the industry. Our statistics experts have diverse skills, expertise, and knowledge to handle any kind of assignment. They have access to all kinds of software to get your assignment done.
Law
Writing a law essay may prove to be an insurmountable obstacle, especially when you need to know the peculiarities of the legislative framework. Take advantage of our top-notch law specialists and get superb grades and 100% satisfaction.
What discipline/subjects do you deal in?
We have highlighted some of the most popular subjects we handle above. Those are just a tip of the iceberg. We deal in all academic disciplines since our writers are as diverse. They have been drawn from across all disciplines, and orders are assigned to those writers believed to be the best in the field. In a nutshell, there is no task we cannot handle; all you need to do is place your order with us. As long as your instructions are clear, just trust we shall deliver irrespective of the discipline.
Are your writers competent enough to handle my paper?
Our essay writers are graduates with bachelor's, masters, Ph.D., and doctorate degrees in various subjects. The minimum requirement to be an essay writer with our essay writing service is to have a college degree. All our academic writers have a minimum of two years of academic writing. We have a stringent recruitment process to ensure that we get only the most competent essay writers in the industry. We also ensure that the writers are handsomely compensated for their value. The majority of our writers are native English speakers. As such, the fluency of language and grammar is impeccable.
What if I don't like the paper?
There is a very low likelihood that you won't like the paper.
Reasons being:
When assigning your order, we match the paper's discipline with the writer's field/specialization. Since all our writers are graduates, we match the paper's subject with the field the writer studied. For instance, if it's a nursing paper, only a nursing graduate and writer will handle it. Furthermore, all our writers have academic writing experience and top-notch research skills.
We have a quality assurance that reviews the paper before it gets to you. As such, we ensure that you get a paper that meets the required standard and will most definitely make the grade.
In the event that you don't like your paper:
The writer will revise the paper up to your pleasing. You have unlimited revisions. You simply need to highlight what specifically you don't like about the paper, and the writer will make the amendments. The paper will be revised until you are satisfied. Revisions are free of charge
We will have a different writer write the paper from scratch.
Last resort, if the above does not work, we will refund your money.
Will the professor find out I didn't write the paper myself?
Not at all. All papers are written from scratch. There is no way your tutor or instructor will realize that you did not write the paper yourself. In fact, we recommend using our assignment help services for consistent results.
What if the paper is plagiarized?
We check all papers for plagiarism before we submit them. We use powerful plagiarism checking software such as SafeAssign, LopesWrite, and Turnitin. We also upload the plagiarism report so that you can review it. We understand that plagiarism is academic suicide. We would not take the risk of submitting plagiarized work and jeopardize your academic journey. Furthermore, we do not sell or use prewritten papers, and each paper is written from scratch.
When will I get my paper?
You determine when you get the paper by setting the deadline when placing the order. All papers are delivered within the deadline. We are well aware that we operate in a time-sensitive industry. As such, we have laid out strategies to ensure that the client receives the paper on time and they never miss the deadline. We understand that papers that are submitted late have some points deducted. We do not want you to miss any points due to late submission. We work on beating deadlines by huge margins in order to ensure that you have ample time to review the paper before you submit it.
Will anyone find out that I used your services?
We have a privacy and confidentiality policy that guides our work. We NEVER share any customer information with third parties. Noone will ever know that you used our assignment help services. It's only between you and us. We are bound by our policies to protect the customer's identity and information. All your information, such as your names, phone number, email, order information, and so on, are protected. We have robust security systems that ensure that your data is protected. Hacking our systems is close to impossible, and it has never happened.
How our Assignment  Help Service Works
You fill all the paper instructions in the order form. Make sure you include all the helpful materials so that our academic writers can deliver the perfect paper. It will also help to eliminate unnecessary revisions.
2.      Pay for the order
Proceed to pay for the paper so that it can be assigned to one of our expert academic writers. The paper subject is matched with the writer's area of specialization.
3.      Track the progress
You communicate with the writer and know about the progress of the paper. The client can ask the writer for drafts of the paper. The client can upload extra material and include additional instructions from the lecturer. Receive a paper.
4.      Download the paper
The paper is sent to your email and uploaded to your personal account. You also get a plagiarism report attached to your paper.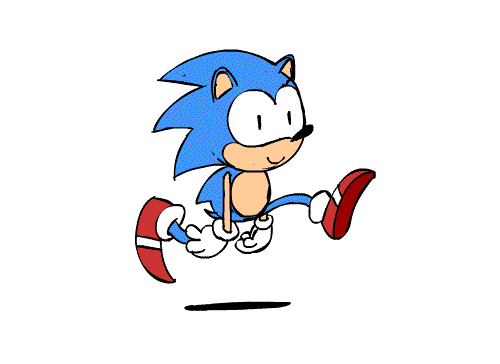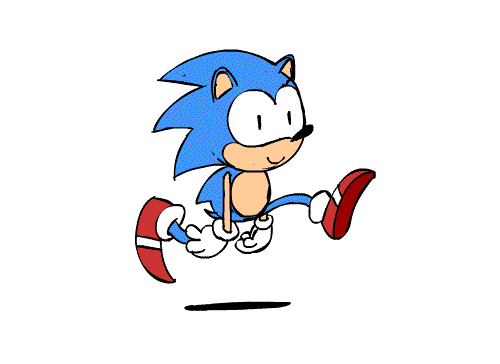 PLACE THIS ORDER OR A SIMILAR ORDER WITH US TODAY AND GET A PERFECT SCORE!!!
---