Hotel Benefits Programs
Benefits Programs & the Hotel Industry
Hilton Hotels (HHonors), Marriott (Honored Guest), Holiday Inn (Priority Club), Hyatt (Gold Passport), Sheraton (Club International), and numerous other hotel brands have over the past few years developed benefits (rewards) program. They launched these programs because these and other hotel chains felt the sting of waning customer loyalty; they are battling back with rewards, benefits, and other special marketing programs to regain some of that lost loyalty. Indeed, saying that brand loyalty (also identified as customer loyalty to brands) is in decline is at the very least "an understatement" according to Jean-Noel Kapferer. Writing in Ivey Business Journal Online Kapferer (Professor of Marketing at HEC Paris, Graduate School of Management) asserts that while brand loyalty is the "holy grail" of marketing (Kapferer 2005), locating and hanging on to that holy grail has become more difficult in recent years because consumers are more versatile and "less loyal" than they have ever been.
Many studies have shown, Kapferer continues, that satisfied customers, when considering the next purchase, do not automatically buy the same brand, or stay in the same hotel; instead, the customer tends to select from several brands within the same product category. Kapferer uses the analogy of the institution of marriage, which is supposed to be a long lasting relationship based on fidelity. And yet, in many cultures and countries, men and women divorce and remarry "many times" in their lives. Given this lack of fidelity and loyalty between men and women across widely diverse cultures, it is then "unreasonable" for brands to "demand exclusive long-term relationships" with customers, Kapferer explains. Moreover, it is "logically impossible" for a brand such as Hilton or Marriott to expect loyalty when it is "not reciprocal." This is the key point Kapferer offers in his research article; brands wine and dine their customers and expect "…total faithfulness" when in fact brands should just treat their customers as good friends and offer them the gratitude befitting good friends. This is where benefit trends come into the picture.
LITERATURE REVIEW:
Steven M. Shugan (Marketing Science). Before entering into a review and analysis of recent benefit trends – also called "rewards" and "loyalty marketing" programs and promotions, among other titles – it is worthwhile initially to look deeper into the philosophies and strategies behind brand loyalty and customer value. For example, how important are the concepts of "commitment" and "trust" when it comes to the hospitality industry pleasing and keeping their customers?
To wit, among frequently-cited papers in the field of economics and business over the past twelve or so years, the top cited piece, according to the journal Marketing Science, is the Robert M. Morgan / Shelby D. Hunt research titled "The Commitment-Trust Theory of Relationship Marketing." Published in the Journal of Marketing, the article presents the case that "commitment and trust are necessary requisites" for a business relationship that is productive (Shugan 2005), the editorial in Marketing Science explains. (More on Morgan / Hunt a bit later in this section.)
The organization that made the assertion that Morgan & Hunt had hit the nail on the head in terms of the sheer number of publications and journalists that had tapped into their research was the Institute for Scientific Information (ISI), which should remove any doubt that a marketing or advertising or advocacy group aligned with hotels put out a PR-type report on the topic.
Writing in Marketing Science, editorial scribe Steven M. Shugan suggests that customer loyalty is achieved through the understanding that customers are "assets" and that believing in that concept is "essential" to marketing success in the hospitality industry. Shugan quotes from (and agrees with) available marketing research: "…the life-time value of a well treated customer and his/her good opinion, far exceeds any single transactional benefit."
Shugan writes that the typical balance sheet of any firm might well embrace its customer base, buildings, cash, and other "tangible assets" – along with employee resources. And as to marketing activities, for the successful business (in this case, hotels) those activities should be well more expansive than just creating "short-term sales." Instead, marketing activities should work towards the creation of "enduring, if not permanent assets." Those assets (customers) become the Holy Grail that Shugan alluded to earlier, and they return far more value to the hotel than awareness advertising, that only offers temporary customer brand awareness, Shugan continues in his editorial in Marketing Science.
A true loyalty program trusts the customer rather than demanding the customer's trust, Shugan continues. Many existing loyalty programs are "shams" in Shugan's opinion, because they tend to produce liabilities instead of producing assets. The loyalty programs Shugan alludes to do in fact garner short-term cash flow, but they also produce "substantial future obligations" to the same customers. Instead of making a commitment to the customer (which demonstrates the hotel's trust of the customer), too many loyalty / benefit programs ask the customer to trust that, in turn for his or her expenditures out front, the hotel will follow through with future customer rewards. So, Shugan sees that particular strategy as not investing in the customer as an asset, but rather as a liability; i.e., the hotel owes the customer something in the future. And in the process, the hotel risks a "catastrophic backlash" when in the future the rewards promised tend to fall short of what the customer had expected.
The bottom line for Shugan: True loyalty / benefit programs trust the customer rather than insisting on the customers' trust of the hotel. A true loyalty program creates an asset by "making the customer more attached to the brand over time."
Robert M. Morgan & Shelby D. Hunt (Journal of Marketing): Although this article in the Journal of Marketing was published in 1994, it set the stage for and cleared the path for much of the benefit / loyalty trends in hotel services today, according to Shugan's narrative in the previous paragraphs. Morgan et al. writes that his approach is to examine the nature of the "relationship marketing" based on relationship "commitment and trust."
In their groundbreaking 1994 journal article, Morgan & Hunt break relationship marketing down to two distinguishing concepts; one is the "discrete transaction," and two is the "relational exchange." The discrete transaction normally features a big-splash-type launching (what Shugan alludes to as "awareness advertising"), a short duration, and a "sharp ending by performance." On the other hand, the relational exchange is an ongoing process, linked to the future, one that "…traces to previous agreements."
The Commitment-Trust theory asserts that commitment and trust are pivotal because those concepts encourage marketers to, a) cooperate with their "exchange partners" (customers) in order to preserve relationship investments; b) avoid "short-term alternatives" that may be attractive and instead stay with existing customers over the long haul; and c) be willing to launch "high-risk actions" based on the belief that their customers will not behave "opportunistically" and abandon the brand for a better deal from a competitor (p. 22). The Morgan & Hunt theory holds that that relationship commitment is a key component of relationship marketing; and relationship commitment, like a successful marriage between two loving partners, involves "mutual social trust" and leads to the achieving of "valuable outcomes" for both parties (p. 23). The trust component of Morgan & Hunt's theory suggests that while commitment to a brand involves some vulnerability on the part of the customer, when trust is achieved, the relationship between the customer and the brand moves into the genre of confidence. And if a customer has confidence in the integrity of the brand, he or she is then willing to step out into the vulnerable place known as commitment and trust the brand, which leads, Morgan & Hunt explain on page 24, "to higher levels of loyalty."
Christopher J. White & Steve Scandale (Journal of Hospitality and Tourism Management): Why do travelers choose one destination over another – and by inference, why do they choose one hotel over another? Certainly the brand loyalty / customer loyalty factor enters into the mix; but White & Scandale's research into the "cross-cultural" dynamics of decision-making suggests that consumer emotions "were the strongest predictor" of where a visitor would choose to visit and stay. The research White & Scandale engaged in focuses on the relationship between the "affective" and "cognitive" components (p. 169) related to decision-making. An "affective" reaction is the immediate impulse of the customer to make a decision about where to stay; a "cognitive" reaction is more thoughtful and "deliberate," the research indicates.
Meanwhile, White & Scandale's findings tend to collaborate the assertion of Kapferer in the Introduction to this paper (that loyalty is in decline); White & Scandale believe that the affective component may well be a "better predictor" of customer behavior than the cognitive component. And since the affective component is based more on emotions than the cognitive component, it behooves the hotel industry to make an appeal to the "affective" component within the traveler. When followed up with service, satisfaction, and benefits that produce trust and commitment over the long run, customer loyalty becomes a very real possibility.
Sunmee Choi & Anna S. Mattila (Cornell Hotel & Restaurant Administration Quarterly): The impact that a hotel can have on customers by sharing a frank and specific list of pricing practices ("revenue management" [RM]) is significant, according to a peer-reviewed journal article published in 2005. Choi & Mattila conducted a study of 120 travelers (all waiting for flights from Reagan National Airport in Washington, D.C.), providing them with three distinctly different scenarios regarding a hotel's rate-management policies. The result of the research determined that the scenario with the most detailed information on hotel pricing was preferred by far more customers than the other two. Looking deeper into these results, the authors report that while merely providing information on the varying rates offered by the hotel improved customer perceptions of the hotel, which alone did not "…improve customers' perceptions of fairness." What did improve perceptions of fairness in the minds of customers was when the hotel explained that rates varied according to day of the week, length of stay, and how far in advance the reservation was made.
When customers surveyed in the Choi & Mattila research project received no information on rate schedules, they believed the hotel process unfair. So, in effect, a hotel's candor through the release of RM policies is a kind of "benefit" in itself; this suggests that the hotel agent on the phone with the potential customer should offer, "fairly complete information." In conclusion, Choi and Mattila assert that offering detailed RM information relieves customers from being suspicious that "the hotel was gouging customers" or that the customer could have received a more attractive rate "by haggling."
Ran Kivetz (Marketing Science): Ran Kivetz opens his piece by announcing that his material is based on five studies involving "both real and hypothetical choices" for customers. The salient point of his article is a question: what influences people's trade-offs between receiving a certain reward (a deterministic reward) from a hotel, or tossing the dice for a more risky gamble when the reward involves placing the customer's name in a hopper from which a significant prize is offered as a lure (uncertain rewards). When it comes to customers and their decisions regarding frequency programs (FP), Kivetz writes that there is a "trade off" between the probability and the magnitude of rewards that the customer might earn for investing effort (i.e., time and money). When a customer puts out effort, an expectation for reward is created; the higher the requirements, the greater the expectation, Kivetz explains.
The dynamics involved in this trade off include the following three hypotheses: a) once a customer puts out effort, that effort "enhances" his or her preference for "sure-small rewards over large-uncertain rewards"; b) the preference for reward "certainty" is satisfied when the effort being asked of the customer is "intrinsically motivating"; and c) the more the level of effort is increased, the greater the chances for an "inverted-U effect" on the preference of "sure-small" over "large-uncertain" rewards.
Moreover, when the customer is asked to invest "a stream of future efforts," toward the ultimate reward, Kivetz goes on, expectations are raised relative to the "fair or appropriate size of the reward." And rewards that fail to meet those raised expectations will be seen as "unfair losses"; rewards, on the other hand, that meet "or exceed" expectations will be coded as "gains."
Kivetz reports on a survey of 186 respondents who were waiting in a major train station; the participants were randomly given the choice between being part of an FP that required a 10-night stay (which of course involved effort) and participating in an effortless free raffle. Of those train passenger participants who chose a reward, fifty-nine of the 69 respondents (74%) chose the "sure small" reward. Additional information obtained from the Kivetz article includes: a) when an effort activity is "inherently enjoyable" or motivating, there is a strong likelihood of lowered reward expectations; and b) participants who enjoyed a particular effort activity were "less likely to prefer the sure-small reward" as contrasted with individuals who didn't find the activity (effort) pleasurable.
This last finding was backed up through a survey of 232 east coast high school students who were offered a choice to participate in a survey that would place them randomly in either a math survey or a poetry survey; in each case, the students would be asked to put out effort, that is, to evaluate new learning materials once a week for four weeks in the category they were placed in. Following the conclusion of the survey, those who chose to be participants would then receive a reward of their choice: either a $20 bill (a "sure-small" reward) or a one-in-twenty-five chance at winning $600 in cash. For the students who enjoyed math and wound up in that group, they tended to take the risk of winning $600; and for those who did not like math (and this held true for the rules regarding the poetry group), they went for the sure-small reward of twenty dollars.
What can these data provide for hotel marketing professionals creating loyalty rewards programs? One possible helpful concept that emerges from Kivetz' work is that asking potential customers to put forth effort for rewards will more likely result in them reaching for the greater riskier rewards if they are motivated by the effort, or simply enjoy the effort. Hence, it is incumbent on the hotel to find out (through surveys) what their customers enjoy doing, and what they would rather not participate with.
Anna S. Mattila (Cornell Hotel & Restaurant Administration Quarterly): In this research piece by Mattila, the writer puts forward the notion that just offering rewards does not result in customer loyalty. Additionally, the hotel must foster in guests "some form of emotional bonding" with the hotel's brand. And while the topic of commitment has been alluded to previously in this paper, Mattila provides fresh examples of why "commitment" is the most important concept "in any relationship that involves loyalty" – and that emotional responses are also major factors as regards guest loyalty. Initially, on the topic of loyalty, Mattila points out that the typical American traveler has in his or her possession several Hotel chains' rewards program membership cards. Indeed, the most recent study by J.D. Power and Associates reports that only one-third of the 13,335 travelers that were surveyed showed "strong loyalty" to a particular hotel brand.
Adding to this problem is the fact that most frequent-guest programs "look alike," Mattila asserts, and that sameness greatly reduces the effectiveness of the programs. Mattila alludes to a recent survey by Colloquy (through focus groups) that showed guests could not tell the difference among several frequent-guest programs once the logos were taken off the promotional materials. One of the issues that goes into this sameness problem for hotels is that frequency benefit programs do not build loyalty if the customer places most of his or her emphasis on the gathering of "points" instead of on the superior offerings and services of the hotel.
Mattila concludes by restating that when a hotel guest becomes dependent on accumulating points (to get those coveted benefit rewards) and no longer relates to the quality of his or her stay (food, amenities, comfort), no loyalty is shown. To remedy this problem, hotels need to increase emotional bonding by "carefully analyzing the data provided by frequent-guest programs." That way, the hotel begins to more fully understand individual customers' preferences, and the hotel can then portray a message to the customer that they truly care.
Byung-Do Kim, Mengze Shi & Kannan Srinivasan (Management Science): In this research article, the authors study the use and "optimal design" of rewards programs in the context of "capacity management." Kim, et al., conclude that by providing incentives for firms to set higher current prices, reward programs can actually help hotels increase revenue. First of all, hotels have very strict capacity constraints, in that the price tag that goes along with making adjustments in those capacity constraints – like building new hotels for example – is very expensive. Hence, it behooves the hotel chain to make the best of its existing capacity constraints. For example, when a hotel has "excess capacity" and a low marginal cost, it makes sense to fill those rooms with reward-related guests, and with fewer available rooms, the price competition with other hotel chains is reduced.
Moreover, reward programs may well enhance market prices by compensating a hotel's loss in current sales "with a gain in future sales" – providing of course that the reward program truly advances the loyalty and commitment of present and future guests. This paper goes into serious mathematical (empirical) formulae to project its findings; a person familiar with algebra and trigonometry would feel right at home working through many pages of their 37-page paper (no page numbers are available since the piece was not in PDF format); for the layperson, however, the narrative portions of the research serve more appropriately in terms of understanding.
To wit, a hotel with excess capacity has a "strong incentive" to lower prices, in order to fill those rooms. Meanwhile, the hotel's competitors do not wish to be undersold, and hence, the competitor will follow suit and lower its room prices. The problem with this scenario is that price competitions "pervade" the hotel industry during times of lower demand for rooms. However, with reward programs, hotels are able to "commit to lower available capacities by giving out some of the capacities in the form of rewards." Therefore, reward programs, as has been presented earlier in this paper, attract and (if handled properly) retain customers; and beyond that, according to Kim et al., rewards programs give hotels more flexibility in terms of avoiding stiff competition. Moreover, if a hotel happens to be undersold by a competitor during the current period, that hotel will benefit from its competitor's capacity reduction down the road.
Brian Wansink (Journal of Advertising Research): The commonly held belief among marketing professionals is that it is about six times more costly to bring in a new customer, as it is to retain existing customers. In fact, Wansink writes in his research piece, when a company is able to beef up its customer retention by as little as 2%, the costs of advertising for new customers can drop by up to 10%. That having been said, Wansink appears to be critical of some companies that rush into loyalty programs. In some instances, Wansink writes, establishing a loyalty program "is a competitive reaction" and yet, once the program is fully established, "its intended purpose is sometimes forgotten."
Rather than emerging into a marketing tool that can serve important and effective functions, the rewards / loyalty program too often becomes an "ineffective, expensive administrative task," Wansink writes. The point of his article is to address key questions in the sense of improving the effectiveness of brand loyalty programs. In the process of writing his paper, Wansink conducted in-depth interviews with managers of forty-one brand loyalty programs; he wanted to know, among other things, how loyalty programs use customer information most effectively. The advantage a hotel (along with airlines and rental car agencies) has over other businesses is that the hotel gathers a "wealth of customer information" through the initial enrollment process, information that it vital in terms of creating marketing strategies in the future.
Further, any customer willing to fill out a lengthy form as part of the enrollment are generally far more involved in the service than a casual purchaser of another kind of product. So, the point is, hotels should make full use and take full advantage of this consumer data; a loyalty program, once it has attracted the customer, can then use focus groups and survey research to "frequently refine the benefits…to make them relevant and attractive to customers," and to retain those customers, writes Wansink. Beyond just retaining the customers, effective loyalty programs – if they provide real benefits and not just "heaps" of promotions piled one on top of another – can generate "incremental business" and also "maximize share of customer category purchases."
In Wansink's summary, he asserts that while many managers are inclined to believe that "high loyalty programs" are most effective by going after "heavy users," it might also be true that companies should go after "low reward programs targeted at light users." That strategy might hold a "great deal of promise," he concludes.
Rohit Verma & Gerhard Plaschka (Cornell Hotel and Restaurant Administration Quarterly): The Verma & Plaschka article reviews the pertinent questions any rewards / loyalty program manager should be asking; one ("ambiguity") what do customers really want? Two, ("risk") will the new offerings be successful as part of a structured program? And three ("conformity"), can we deliver what we promised? One way in which the authors of this article believe that loyalty programs can be made more effective is for the hotel to invest "heavily" in customer-relationship management (CRM) systems, using information technology. The CRM data that needs to be gathered is already readily available through customer-transaction data (such as hotel check-in records, guests' usage of the on-site hotel facilities; credit-card-use patterns and frequent-user and loyalty-card records), the article contends.
Those data are important in terms of creating effective loyalty programs, but more than that, customers should be given "carefully constructed choice experiments" to respond to. This will give the hotel valuable new database substance that can "realistically estimate" the potential success of product-service offerings and can also help develop "robust predictive models."
SUMMARY
Service companies like hotels spend "billions" each year on customer loyalty programs, according to an article by Iselin Skogland & Judy a. Siguaw (Cornell Hotel & Restaurant Administration Quarterly). While this enormous investment on the part of hotels is based on the effort to coax their guests to return, as has been pointed out numerous times in this paper satisfaction on the part of the customer has "only a limited relationship with either involvement or loyalty"; and, has also been covered business travelers are inclined to "switch from one hotel to another." The basic theme of this article is that hotels should reconsider the billions spent on loyalty programs, and redirect those dollars into "applications that involve the guest emotionally with the hotel."
John T. Bowen & Stowe Shoemaker have written an article in the Cornell Hotel & Restaurant Administration Quarterly that asserts that beyond all the benefits offered through various loyalty programs, "trust" is an "antecedent of loyalty" – which is a reflection of what Morgan & Hunt explained in their 1994 article. Yes, the article goes on, there are many benefit offerings that appeal to customers; those include the availability of upgrades, "flexible check in and check out," services customized based on earlier stays and "expedited registration for repeat guests." But the real "benefit" to customers, Bowen & Shoemaker assert, that will engender loyalty and trust, involves the following actions: making sure that guests are safe; demonstrating that the hotel understands the hotel business well; "being truthful with guests"; assuring that employees "follow through on guest requests" (no matter if they are trivial or not); and "maintaining the accuracy of any communication." A survey of 892 guests of luxury hotels by the authors revealed the respondents' views that, a) the hotels fell short on the benefit programs that "foster loyalty"; and b) hotel management fell short on the attributes that foster "trust."
Works Cited
Bowen, John T., & Shoemaker, Stowe. (2003). Loyalty: a strategic commitment: building a Group of loyal customers is money in the bank for a hotel, but loyalty requires a long-term
Relationship in which a hotel earns its guests' trust. Cornell Hotel & Restaurant
Administration Quarterly, 44.5-6, 31-54.
Kapferer, Jean-Noel. (2005). The roots of brand loyalty decline: an international comparison,
Ivey Business Journal Online, 1-6.
Kim, Byung-Do; Shi, Mengze; & Srinivasan, Kannan. (2004). Managing capacity through Reward programs, Management Science 50.4, 503-521.
Kivetz, Ran. (2003). The effects of effort and intrinsic motivation on risky choice, Marketing
Science, 22.4, 477-504.
Mattila, Anna S. (2006). How affective commitment boosts guest loyalty (and promotes frequent
Guest programs), Cornell Hotel & Restaurant Administration Quarterly, 47.2, 174-188.
Mattila, Anna S. (2005). Impact of information on customer fairness perceptions of hotel revenue
Management, Cornell Hotel & Restaurant Administration Quarterly, 46.4, 444-453.
Morgan, Robert M., & Hunt, Shelby D. (1994). The Commitment-Trust Theory of Relationship
Marketing, Journal of Marketing, 58.3, 20-38.
Shugan, Steven M. (2005). Brand Loyalty Programs: are they a sham? Marketing Science, 24.2,
Skogland, Iselin, & Siguaw, Judy a. (2004). Are your satisfied customers loyal? Cornell Hotel
Restaurant Administration Quarterly, 45.3, 221-236.
Verma, Rohit, & Plaschka, Gerhard. (2003). The Art and Science of Customer-choice Modeling:
Reflections, Advances, and Managerial Implications, Cornell Hotel and Restaurant
Administration Quarterly, 156-165.
Wansink, Brian. (2003). Developing a cost-effective brand loyalty program, Journal of Advertising Research, 43.3, 301-310.
White, Christopher J., & Scandale, Steve. (2005). The Role of Emotions in Destination
Visitation Intentions: A Cross-Cultural Perspective, Journal of Hospitality and Tourism
Management, 12.2, 168-178.
---
Are you busy and do not have time to handle your assignment? Are you scared that your paper will not make the grade? Do you have responsibilities that may hinder you from turning in your assignment on time? Are you tired and can barely handle your assignment? Are your grades inconsistent?
Whichever your reason is, it is valid! You can get professional academic help from our service at affordable rates. We have a team of professional academic writers who can handle all your assignments.
Plagiarism free papers
Timely delivery
Any deadline
Skilled, Experienced Native English Writers
Subject-relevant academic writer
Adherence to paper instructions
Ability to tackle bulk assignments
Reasonable prices
24/7 Customer Support
Get superb grades consistently
Online Academic Help With Different Subjects
Literature
Students barely have time to read. We got you! Have your literature essay or book review written without having the hassle of reading the book. You can get your literature paper custom-written for you by our literature specialists.
Finance
Do you struggle with finance? No need to torture yourself if finance is not your cup of tea. You can order your finance paper from our academic writing service and get 100% original work from competent finance experts.
Computer science
Computer science is a tough subject. Fortunately, our computer science experts are up to the match. No need to stress and have sleepless nights. Our academic writers will tackle all your computer science assignments and deliver them on time. Let us handle all your python, java, ruby, JavaScript, php , C+ assignments!
Psychology
While psychology may be an interesting subject, you may lack sufficient time to handle your assignments. Don't despair; by using our academic writing service, you can be assured of perfect grades. Moreover, your grades will be consistent.
Engineering
Engineering is quite a demanding subject. Students face a lot of pressure and barely have enough time to do what they love to do. Our academic writing service got you covered! Our engineering specialists follow the paper instructions and ensure timely delivery of the paper.
Nursing
In the nursing course, you may have difficulties with literature reviews, annotated bibliographies, critical essays, and other assignments. Our nursing assignment writers will offer you professional nursing paper help at low prices.
Sociology
Truth be told, sociology papers can be quite exhausting. Our academic writing service relieves you of fatigue, pressure, and stress. You can relax and have peace of mind as our academic writers handle your sociology assignment.
Business
We take pride in having some of the best business writers in the industry. Our business writers have a lot of experience in the field. They are reliable, and you can be assured of a high-grade paper. They are able to handle business papers of any subject, length, deadline, and difficulty!
Statistics
We boast of having some of the most experienced statistics experts in the industry. Our statistics experts have diverse skills, expertise, and knowledge to handle any kind of assignment. They have access to all kinds of software to get your assignment done.
Law
Writing a law essay may prove to be an insurmountable obstacle, especially when you need to know the peculiarities of the legislative framework. Take advantage of our top-notch law specialists and get superb grades and 100% satisfaction.
What discipline/subjects do you deal in?
We have highlighted some of the most popular subjects we handle above. Those are just a tip of the iceberg. We deal in all academic disciplines since our writers are as diverse. They have been drawn from across all disciplines, and orders are assigned to those writers believed to be the best in the field. In a nutshell, there is no task we cannot handle; all you need to do is place your order with us. As long as your instructions are clear, just trust we shall deliver irrespective of the discipline.
Are your writers competent enough to handle my paper?
Our essay writers are graduates with bachelor's, masters, Ph.D., and doctorate degrees in various subjects. The minimum requirement to be an essay writer with our essay writing service is to have a college degree. All our academic writers have a minimum of two years of academic writing. We have a stringent recruitment process to ensure that we get only the most competent essay writers in the industry. We also ensure that the writers are handsomely compensated for their value. The majority of our writers are native English speakers. As such, the fluency of language and grammar is impeccable.
What if I don't like the paper?
There is a very low likelihood that you won't like the paper.
Reasons being:
When assigning your order, we match the paper's discipline with the writer's field/specialization. Since all our writers are graduates, we match the paper's subject with the field the writer studied. For instance, if it's a nursing paper, only a nursing graduate and writer will handle it. Furthermore, all our writers have academic writing experience and top-notch research skills.
We have a quality assurance that reviews the paper before it gets to you. As such, we ensure that you get a paper that meets the required standard and will most definitely make the grade.
In the event that you don't like your paper:
The writer will revise the paper up to your pleasing. You have unlimited revisions. You simply need to highlight what specifically you don't like about the paper, and the writer will make the amendments. The paper will be revised until you are satisfied. Revisions are free of charge
We will have a different writer write the paper from scratch.
Last resort, if the above does not work, we will refund your money.
Will the professor find out I didn't write the paper myself?
Not at all. All papers are written from scratch. There is no way your tutor or instructor will realize that you did not write the paper yourself. In fact, we recommend using our assignment help services for consistent results.
What if the paper is plagiarized?
We check all papers for plagiarism before we submit them. We use powerful plagiarism checking software such as SafeAssign, LopesWrite, and Turnitin. We also upload the plagiarism report so that you can review it. We understand that plagiarism is academic suicide. We would not take the risk of submitting plagiarized work and jeopardize your academic journey. Furthermore, we do not sell or use prewritten papers, and each paper is written from scratch.
When will I get my paper?
You determine when you get the paper by setting the deadline when placing the order. All papers are delivered within the deadline. We are well aware that we operate in a time-sensitive industry. As such, we have laid out strategies to ensure that the client receives the paper on time and they never miss the deadline. We understand that papers that are submitted late have some points deducted. We do not want you to miss any points due to late submission. We work on beating deadlines by huge margins in order to ensure that you have ample time to review the paper before you submit it.
Will anyone find out that I used your services?
We have a privacy and confidentiality policy that guides our work. We NEVER share any customer information with third parties. Noone will ever know that you used our assignment help services. It's only between you and us. We are bound by our policies to protect the customer's identity and information. All your information, such as your names, phone number, email, order information, and so on, are protected. We have robust security systems that ensure that your data is protected. Hacking our systems is close to impossible, and it has never happened.
How our Assignment  Help Service Works
You fill all the paper instructions in the order form. Make sure you include all the helpful materials so that our academic writers can deliver the perfect paper. It will also help to eliminate unnecessary revisions.
2.      Pay for the order
Proceed to pay for the paper so that it can be assigned to one of our expert academic writers. The paper subject is matched with the writer's area of specialization.
3.      Track the progress
You communicate with the writer and know about the progress of the paper. The client can ask the writer for drafts of the paper. The client can upload extra material and include additional instructions from the lecturer. Receive a paper.
4.      Download the paper
The paper is sent to your email and uploaded to your personal account. You also get a plagiarism report attached to your paper.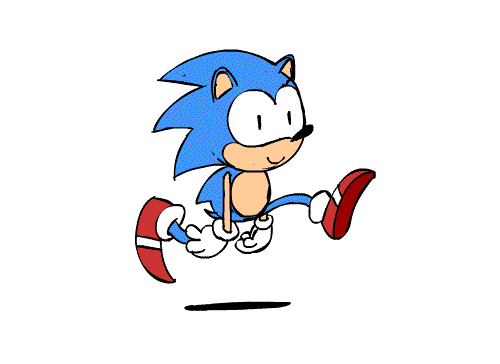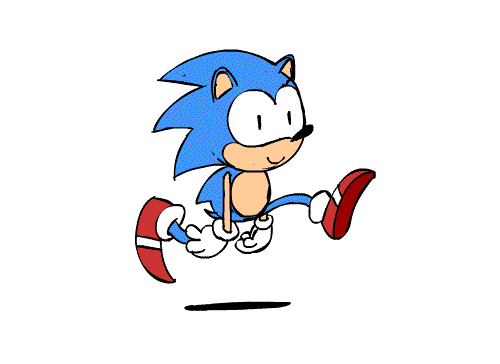 PLACE THIS ORDER OR A SIMILAR ORDER WITH US TODAY AND GET A PERFECT SCORE!!!
---