Balanced Scorecard Analysis: Starbucks
What is the balanced scorecard?
The balanced scorecard is a method of conveying value to an organization through the use of performance measurement tools. "The balanced scorecard has evolved from its early use as a simple performance measurement framework to a full strategic planning and management system. The 'new' balanced scorecard transforms an organization's strategic plan from an attractive but passive document into the 'marching orders' for the organization on a daily basis" ("Balanced scorecard basics," 2014). It can be quantified according to a 'four quadrant' perspective analysis whereby a business is analyzed holistically from a financial, customer, process, and learning and growth perspective. It was designed to circumvent the frequently 'backward-looking' perspective of many modern organizations and to create a more forward-thinking perspective. "Traditional financial reporting systems provide an indication of how a firm has performed in the past, but offer little information about how it might perform in the future. For example, a firm might reduce its level of customer service in order to boost current earnings, but then future earnings might be negatively impacted due to reduced customer satisfaction" ("The balanced scorecard," 2014). For an organization to thrive in the modern, global economy, it cannot be always fighting the last consumer war or resting on its laurels. It must engage in continual environmental scanning and always be on the lookout for new opportunities to improve itself, even if it is not actively struggling at present.
This paper will specifically apply balanced scorecard (BSC) analysis to the Starbucks organization. Starbucks has long been lauded at a forward-thinking organization in the way that it relates to its customers and views its profitability. It attempts to market itself as an ethical company, offering everything from Fair Trade coffee to consumers as well as full health benefits even to part-time employees. However, as tastes have changed and customers have more options for specialty coffee, revenues have declined at times. Although Starbucks is currently on a financial upswing, benefitting from expansion in China and India, it cannot assume that this will continue indefinitely. The BSC thus seems uniquely suited to the Starbucks perspective and Starbucks' current organizational needs.
The financial perspective
First and foremost, the financial perspective of the organization cannot be ignored. Even though the BSC is a somewhat cutting-edge, idiosyncratic view of firm profitability, an organization's financial bottom line is not beyond its framework of concerns. For a long time, after a period of unprecedented early prosperity, Starbucks' fortunes began to falter in 2005. Starbucks was able to correct this by retraining its baristas, closing unprofitable stores domestically and expanding abroad. It created a much-publicized stunt of closing all of its stores for a day of comprehensive barista retraining, announcing "the retraining is part of Starbucks' plan to revive its brand and sales growth, which by one measure sank to an all-time low last quarter" (Allison 2005). The financial perspective of the BSC encompasses but is not limited to "measures such as operating income, return on capital employed, and economic value added" ("The balanced scorecard," 2014).
Operating income is defined as "the amount of profit realized from a business's operations after taking out operating expenses – such as cost of goods sold (COGS) or wages – and depreciation" ("Operating income," 2014). Starbucks has shown impressive operating income growth recently. In 2013 the company reported record expansion in this targeted area: "consolidated operating income grew 26% to $544 million" and it intends to continue this expansion at this pace ("Financial," 2013). Starbucks growth in this area is particularly impressive given that it is a food-based business. Depreciation costs of food are always very high given that inventory is perishable and also because customer tastes can be extremely fickle and seasonal.
Another benchmark in this area is store sales growth in general. In-store sales are a critical component of Starbucks' business model, although it has been expanding into supermarket sales, particularly internationally with its beans and instant coffee Via. In 2013, "global comparable store sales grew 6%, driven by a 4% increase in trafficmarking the 13th consecutive quarter of global comp growth greater than 5%" ("Financial," 2013). Although Starbucks' business model may be shifting to emphasize different areas of its business, the ambiance of Starbucks' stores remain a critical part of its marketing and image as an enterprise. While they can take on a very diverse character, depending on where they are located in the world, the idea that Starbucks offers a home away from home to consumers is a cornerstone of its positive image.
A final financial benchmark is that of overall revenue growth, which has been thus far in the 10%-12% range in recent years ("Financial," 2013). Starbucks' expansion in the developing world has been a driving factor in this area. Avoiding market saturation, closing unprofitable stores while opening stores in desirable locations such as China and India, and continuing to make the company relevant even when faced with cutthroat competition and pressure to lower prices are all challenges to maintaining this operating growth.
With all of these influences, international expansion rather than domestic profitability alone must be the focus. Starbucks has acknowledged that closing unprofitable and redundant domestic sales while focusing on demand in Japan, China, India, and other developing markets has been critical to maintaining its profitability. However, each revenue model for each country must be slightly different. Starbucks has developed an effective strategy of pairing with local companies in regions in which it is expanding so it can gain a sense of local regulatory needs and local tastes. Part of this multicultural strategy, as well as offering green tea in China and Japan and more vegetarian, savory options in India is price-based. In India it has found that "smaller and cheaper beverages the fastest way to win local coffee drinkers from established rivals. The world's largest coffee chain will need options that are priced as much as 33% lower than its U.S. offerings to succeed in the Indian market" (Sharma 2012). In contrast, in China, where Starbucks markets itself as an aspirational brand for the emerging middle class, charging a high price for the product simply increases its attractiveness. "Thus, Starbucks has established itself as an aspiration brand and is able to charge premium prices" (Wang 2012). Focusing on international profits and assessing different price points is thus a critical component of increasing overall profitability.
Even the financial perspective is infused with cultural considerations such as the extent to which the market will bear specific prices. One component of the BSC is its acknowledgement that all the quadrants exist in dialogue: too often, only the financial perspective is emphasized or is viewed purely in isolation. "The point is that the current emphasis on financials leads to the 'unbalanced' situation with regard to other perspectives. There is perhaps a need to include additional financial-related data, such as risk assessment and cost-benefit data, in this category" ("Balanced scorecard basics," 2014).
The customer perspective
According to the balanced scorecard, "customer satisfaction, customer retention, and market share in target segments" are all critical components of this element of corporate success ("The balanced scorecard," 2014). For Starbucks, customer perspectives are particularly integral to its business model. Fundamentally, Starbucks is a service-driven organization. Customers pay for the experience of the stores — their smell, ambiance, quality, and convenience — and the experience of having their drinks made by baristas. This is very different from a conventional coffee sold by the canister such as Folger's or Maxwell House, which is more focused upon providing customer value by offering consumers low prices. Because service is a critical cornerstone of Starbucks, tracking customer satisfaction is essential.
Starbucks began by striving to offer the European cafe experience to America — then to the world. Today, despite its emphasis on free trade and ethical treatment of its workers, however, Starbucks has been criticized for putting neighborhood coffee shops out of business. As a result of the risk of alienating its core customers, Starbucks must be especially mindful of customer satisfaction and how it perceives the image of the company. Purely based upon price, customers will not choose the Starbucks organization because it is sold at a higher price point than competitors such as Dunkin' Donuts and McDonald's. In fact, many of its competitors have specifically marketed themselves as the anti-Starbucks because of their lower prices and lack of pretentious Italian vocabulary for sizes and names of drinks.
However, Starbucks has an extremely loyal following because its customers like its product and believe that they are supporting a good company. It also has a reputation of offering a consistently high-quality product, whether their coffee is bought in an airport waiting room, a strip mall, or a free-standing store. Starbucks is not pricey, ultra-gourmet coffee, but it stresses its uniqueness as a product via offering specialty seasonal drinks like its pumpkin latte and its white chocolate bark and suggests it is a 'cut above' Dunkin' Donuts.
Thus, customer satisfaction is a critical measure of Starbucks' success as an organization, particularly since satisfaction has been something of a rather fragile metric in recent years. Customer satisfaction numbers have been tumbling as of late despite efforts to retain baristas and to ensure that drinks are served fresh (both areas of customer complaint in the recent past). Prices have been going up and the perception of customer uniqueness is not as strong as it has been in the past. A recent survey of the major fast food coffee chains revealed that although McDonald's was dead last (Starbucks appears to have little worries from the hamburger giant), Dunkin Donuts has become a formidable rival. "The overall average for the sector was 80, and both Dunkin' and Starbucks hit that average. Dunkin' won out in cost — which was no real surprise — while Starbucks won the quality fight. The move to 80 was good news for Starbucks, which had fallen behind in 2012, when it dropped down to 76 — four points below the sector average" (Marder 2013). This is all the more concerning because Dunkin' Donuts has so many beverages that are copycats of Starbucks, one clever way that Dunkin' has challenged Starbucks dominance recently.
Customer satisfaction ratings can be obtained by soliciting direct feedback from customers, either from the organization's website, Facebook page, Twitter, or via qualitative research such as focus groups. An interrelated metric to customer satisfaction is that of customer retention. Once again, for a food-based company, this metric is particularly critical. Coffee is not a product like a refrigerator or a car that people buy only on occasion, every few years. High-volume consumers are very important and generating return traffic is essential. Not only must satisfaction numbers be increasing; people must also be voting with their feet.
Internationally, Starbucks strives to create a coffee 'habit' even in countries that do not traditionally have coffee-drinking cultures. The objective is not necessarily to convert all of tea-drinking Japan and China to coffee but rather to create a cafe-going culture even while fostering a rise in interest in-store based upon attractive coffee options that do suit local tastes. When Starbucks initially expanded to Japan, the first country it entered into the Far East, it was initially very popular; then revenues began to decline as people began to lose interest in the newness of Starbucks. Undaunted, Starbucks engaged in substantial re-tweaking of its positioning within the Japanese coffee market and thus was able to gain a more secure niche, based upon its knowledge. Starbucks knows that customer loyalty, not simple sales, is a critical component of market survival. Starbucks has also generated a customer rewards system internationally which incentivizes return traffic. "Membership rewards have been commonplace for sometime, but Starbucks has mastered the system. The company created a loyalty rewards system where its customers gain rewards on all their purchases within the family of Starbucks products. Members earn 'stars' on everything from coffee drinks to accessories, from grocery store purchases to purchases at Teavana" (Matherson 2012). Of course, these loyalty perks and cards are not exclusive to Starbucks but Starbucks is very careful to ensure that the benefits are indeed 'worth the customer's while' to return. These customer loyalty cards also offer an excellent way to measure customer retention and repeat traffic. Loyalty cards' data allow Starbucks to measure which beverages are of particular interest to the company's most loyal patrons. For example, in the past, Starbucks has found that there is particular interest in selling its specialty seasonal products and beverages. "Throughout the year Starbucks releases a number of seasonal favorites, which I'm sure many of us are very familiar with. The pumpkin spice latte, peppermint mocha and gingerbread latte have become the company's seasonal staples alongside accompanying food offerings" (Matherson 2012). Starbucks has found that loyal consumers will specifically go to Starbucks for these beverages and avoid Starbucks' competitors. These seasonal products provide a clear 'value added' to the customer that cannot be easily replicated.
A final metric of concern for Starbucks is the extent to which it is generating customer traffic and retention in critical markets. For all companies, staying relevant is a vital element of consideration in making market decisions. Generating traffic amongst young people is always of great concern, to ensure that the customer base does not age out of the product or become deceased. For a trendy food company like Starbucks, customers of specific demographic categories are of special interest. For example, because it is not a rock-bottom priced company, attracting customers of a certain level of affluence is desirable. Less price-sensitive customers are less likely to be daunted by an economic downturn such as a recession and are more willing to hold onto their Starbucks as an affordable luxury they cannot do without. Analyzing target markets for specific demographics also allows the company to more specifically create a profile for desirable customers. "By greatly expanding the size of its product portfolio, the company has become a market leader in coffee, juices, sandwiches, snacks and sodas, effectively making Starbucks an all-day option for its customers" (Matherson 2012).
On a more macro, international scale, attracting the emerging middle class of the developing world is critical to Starbucks' long-term survival as a nation. It cannot afford to concede China or Japan to rivals such as Dunkin' Donuts or Subway. China's emerging middle class is particularly attractive, given its intense focus on consumerism and its desire to mimic Western lifestyles. However, as much as Starbucks may market its American quality to China, it has also engaged in intense environmental scanning of the demographic to ensure that the product itself is pleasing to local tastes and, once again, that it is not merely relying upon a transient novelty factor to generate revenue. "Many [Chinese] go to Starbucks not just for a cup of Frappuccino, but also for the Starbucks Experience" that makes them feel cool and trendy" (Wang 2012).
Business process perspective
When evaluating the health of a company, it is not enough to simply consider the financial end result but also reflect upon the processes that go into producing that result. This "includes measures such as cost, throughput, and quality. These are for business processes such as procurement, production, and order fulfillment" ("The balanced scorecard," 2014). A company might be profitable initially because of high levels of demand or because it starts with a great deal of operating capital. But if it cannot keep operating costs low and continue to monitor quality, it will have little long-term life as a business. "Metrics based on this perspective allow the managers to know how well their business is running, and whether its products and services conform to customer requirements (the mission)" in the most financially effective way while still upholding product quality ("Balanced scorecard basics," 2014). In particular, Starbucks generates resentment if actual and perceptions of quality are in decline because of its relatively high price point. Regular inspections of stores internationally to ensure high levels of quality and retraining and reeducation of baristas have found to be critical components of maintaining that quality as well as ensuring that raw materials meet company standards (Allison 2005). Raising these standards and aiming for minimal deviations every time a customer walks into the store is linked to retaining customer loyalty and bolstering the image of the brand.
Starbucks has also shown a commitment to expediting the production process while preserving quality. As well as training staff, Starbucks has also been a first mover in generating online sales, thus expediting sales outside as well as in-house. It has also facilitated communication between employees and ensured that the company runs in a seamless fashion. "The store portal was implemented in 2003, and since then has progressed from a non-business- critical tool to the primary means for communications between the corporate office and its stores, replacing previous paper-based correspondence. As a result, the store portal visits per week have risen over 190% from 60,000 visits a week to approximately 175,000 visits per week" as well as facilitated stales of Starbucks products ("Starbucks case study," 2014). Continuing to enhance the user experience and generate website revenue as well as website traffic is a vital component of enhancing Starbucks' throughput as an organization.
In terms of procurement strategies, Starbucks has set ambitious goals for itself in partnering with local entities to generate greater revenue growth internationally. This is an effective way not only to keep operating costs low but also often-hidden costs in getting things done in terms of regulations. In the developing world in particular, corruption is often rife and partnering with a local entity when procuring needed items is vital to avoid becoming enmeshed in a costly web of bureaucracy. "China is not one homogeneous market. There are many Chinas. The culture from northern China is very different from that of the east. Consumer spending power inland is not on par with that in coastal cities. To address this complexity of the Chinese market, Starbucks partnered with three regional partners as part of its expansion plans" (Wang 2012).
Learning and growth perspective
It is perhaps in this area that Starbucks has most excelled as an organization, specifically in areas such as "employee satisfaction, employee retention, skill sets, etc." ("Balanced scorecard basics," 2014). Unlike other fast food organizations where employees merely need to 'push a button' to take an order, at Starbucks, employees are intimately involved in the production process. They receive thorough training in the production of coffee and are educated about the different qualities of different roasts and beverages. Internationally, having a strong education program has been very useful in orientating local workers to the Starbucks coffee culture. Thus, measuring employee skills is essential for Starbucks to retain its quality-based reputation. This is another area in which justifying the organization's higher price point relative to competitors as vital. Auditing employee skills and also assessing Starbucks' training program are interlinked, critical components of maintaining brand integrity. Starbucks has "designed an online education portal to train the Starbucks team members on how to install brewing equipment on a customer's premises. The portal also includes a Coffee 101 course on the history of Starbucks and the basics of coffee" ("Starbucks Corporation," 2014).
Measuring employee satisfaction is also essential, as determined both by quantitative questionnaires and qualitative focus groups: if employee satisfaction is not increasing in terms of these metrics, it will be difficult for Starbucks to get top talent and also to continue to market itself as an organization committed to attracting the best people in exchange for a relatively high wage and generous benefits for a fast food organization. As well as improving the quality of employees the organization attracts, this has also been a vital selling point for Starbucks coffee itself, given that it is perceived as a more ethical company than its rivals.
Finally, employee retention is also important. The fast food industry has historically had one of the highest rates of turnover of any industry, in part due to poor treatment of workers. For Starbucks, employees cannot be viewed as disposable commodities. It makes too much of an investment in their training to do so. Increasing and maintaining employee retention rates are interlinked with the overall product quality as a whole.
References
Allison, M. (2005). Starbucks stores to shut 3 hours on Feb. 26 for retraining baristas
The Seattle Times. Retrieved from:
http://seattletimes.com/html/businesstechnology/2004177542_baristas12.html
Balanced scorecard basics. (2014). Balanced Scorecard. Retrieved from:
http://balancedscorecard.org/Resources/About-the-Balanced-Scorecard
The balanced scorecard. (2014). Quick MBA. Retrieved from:
http://www.quickmba.com/accounting/mgmt/balanced-scorecard/
Financial release. (2013). Starbucks. Retrieved from:
http://investor.starbucks.com/phoenix.zhtml?c=99518&p=irol-newsArticle&ID=1811432&highlight=
Marder, A. (2013). Which coffee chain gets top marks in customer satisfaction? The Motley
Fool. Retrieved from: http://www.fool.com/investing/general/2013/06/20/which-coffee-chain-gets-top-marks-in-customer-sati.aspx
Matherson, N. (2012). Starbucks beats competition in generating customer loyalty.
BusinessWeek. Retrieved from:
http://www.businessweek.com/news/2012-10-18/starbucks-may-find-small-coffee-more-profitable-corporate-india
Operating income. (2014). Investopedia. Retrieved from:
http://www.investopedia.com/terms/o/operatingincome.asp
Sharma, M. (2012). Starbucks may find small coffee more profitable: Corporate India
Bloomberg. Retrieved from: http://www.businessweek.com/news/2012-10-18/starbucks-may-find-small-coffee-more-profitable-corporate-india
Starbucks case study. (2007). Brittenford. Retrieved from:
http://www.brittenford.com/documents/casestudies/Office%202007%20Solution%20Brief_Starbucks.pdf
Starbucks Corporation. (2014). Knowledge Anywhere. Retrieved from:
http://www.knowledgeanywhere.com/case-studies/starbucks-employee-knowledge-retention-program
Wang, H. (2012). Five things Starbucks did to get China right. Forbes. Retrieved from:
http://www.forbes.com/sites/helenwang/2012/08/10/five-things-starbucks-did-to-get-china-right/2/
---
Are you busy and do not have time to handle your assignment? Are you scared that your paper will not make the grade? Do you have responsibilities that may hinder you from turning in your assignment on time? Are you tired and can barely handle your assignment? Are your grades inconsistent?
Whichever your reason is, it is valid! You can get professional academic help from our service at affordable rates. We have a team of professional academic writers who can handle all your assignments.
Plagiarism free papers
Timely delivery
Any deadline
Skilled, Experienced Native English Writers
Subject-relevant academic writer
Adherence to paper instructions
Ability to tackle bulk assignments
Reasonable prices
24/7 Customer Support
Get superb grades consistently
Online Academic Help With Different Subjects
Literature
Students barely have time to read. We got you! Have your literature essay or book review written without having the hassle of reading the book. You can get your literature paper custom-written for you by our literature specialists.
Finance
Do you struggle with finance? No need to torture yourself if finance is not your cup of tea. You can order your finance paper from our academic writing service and get 100% original work from competent finance experts.
Computer science
Computer science is a tough subject. Fortunately, our computer science experts are up to the match. No need to stress and have sleepless nights. Our academic writers will tackle all your computer science assignments and deliver them on time. Let us handle all your python, java, ruby, JavaScript, php , C+ assignments!
Psychology
While psychology may be an interesting subject, you may lack sufficient time to handle your assignments. Don't despair; by using our academic writing service, you can be assured of perfect grades. Moreover, your grades will be consistent.
Engineering
Engineering is quite a demanding subject. Students face a lot of pressure and barely have enough time to do what they love to do. Our academic writing service got you covered! Our engineering specialists follow the paper instructions and ensure timely delivery of the paper.
Nursing
In the nursing course, you may have difficulties with literature reviews, annotated bibliographies, critical essays, and other assignments. Our nursing assignment writers will offer you professional nursing paper help at low prices.
Sociology
Truth be told, sociology papers can be quite exhausting. Our academic writing service relieves you of fatigue, pressure, and stress. You can relax and have peace of mind as our academic writers handle your sociology assignment.
Business
We take pride in having some of the best business writers in the industry. Our business writers have a lot of experience in the field. They are reliable, and you can be assured of a high-grade paper. They are able to handle business papers of any subject, length, deadline, and difficulty!
Statistics
We boast of having some of the most experienced statistics experts in the industry. Our statistics experts have diverse skills, expertise, and knowledge to handle any kind of assignment. They have access to all kinds of software to get your assignment done.
Law
Writing a law essay may prove to be an insurmountable obstacle, especially when you need to know the peculiarities of the legislative framework. Take advantage of our top-notch law specialists and get superb grades and 100% satisfaction.
What discipline/subjects do you deal in?
We have highlighted some of the most popular subjects we handle above. Those are just a tip of the iceberg. We deal in all academic disciplines since our writers are as diverse. They have been drawn from across all disciplines, and orders are assigned to those writers believed to be the best in the field. In a nutshell, there is no task we cannot handle; all you need to do is place your order with us. As long as your instructions are clear, just trust we shall deliver irrespective of the discipline.
Are your writers competent enough to handle my paper?
Our essay writers are graduates with bachelor's, masters, Ph.D., and doctorate degrees in various subjects. The minimum requirement to be an essay writer with our essay writing service is to have a college degree. All our academic writers have a minimum of two years of academic writing. We have a stringent recruitment process to ensure that we get only the most competent essay writers in the industry. We also ensure that the writers are handsomely compensated for their value. The majority of our writers are native English speakers. As such, the fluency of language and grammar is impeccable.
What if I don't like the paper?
There is a very low likelihood that you won't like the paper.
Reasons being:
When assigning your order, we match the paper's discipline with the writer's field/specialization. Since all our writers are graduates, we match the paper's subject with the field the writer studied. For instance, if it's a nursing paper, only a nursing graduate and writer will handle it. Furthermore, all our writers have academic writing experience and top-notch research skills.
We have a quality assurance that reviews the paper before it gets to you. As such, we ensure that you get a paper that meets the required standard and will most definitely make the grade.
In the event that you don't like your paper:
The writer will revise the paper up to your pleasing. You have unlimited revisions. You simply need to highlight what specifically you don't like about the paper, and the writer will make the amendments. The paper will be revised until you are satisfied. Revisions are free of charge
We will have a different writer write the paper from scratch.
Last resort, if the above does not work, we will refund your money.
Will the professor find out I didn't write the paper myself?
Not at all. All papers are written from scratch. There is no way your tutor or instructor will realize that you did not write the paper yourself. In fact, we recommend using our assignment help services for consistent results.
What if the paper is plagiarized?
We check all papers for plagiarism before we submit them. We use powerful plagiarism checking software such as SafeAssign, LopesWrite, and Turnitin. We also upload the plagiarism report so that you can review it. We understand that plagiarism is academic suicide. We would not take the risk of submitting plagiarized work and jeopardize your academic journey. Furthermore, we do not sell or use prewritten papers, and each paper is written from scratch.
When will I get my paper?
You determine when you get the paper by setting the deadline when placing the order. All papers are delivered within the deadline. We are well aware that we operate in a time-sensitive industry. As such, we have laid out strategies to ensure that the client receives the paper on time and they never miss the deadline. We understand that papers that are submitted late have some points deducted. We do not want you to miss any points due to late submission. We work on beating deadlines by huge margins in order to ensure that you have ample time to review the paper before you submit it.
Will anyone find out that I used your services?
We have a privacy and confidentiality policy that guides our work. We NEVER share any customer information with third parties. Noone will ever know that you used our assignment help services. It's only between you and us. We are bound by our policies to protect the customer's identity and information. All your information, such as your names, phone number, email, order information, and so on, are protected. We have robust security systems that ensure that your data is protected. Hacking our systems is close to impossible, and it has never happened.
How our Assignment  Help Service Works
You fill all the paper instructions in the order form. Make sure you include all the helpful materials so that our academic writers can deliver the perfect paper. It will also help to eliminate unnecessary revisions.
2.      Pay for the order
Proceed to pay for the paper so that it can be assigned to one of our expert academic writers. The paper subject is matched with the writer's area of specialization.
3.      Track the progress
You communicate with the writer and know about the progress of the paper. The client can ask the writer for drafts of the paper. The client can upload extra material and include additional instructions from the lecturer. Receive a paper.
4.      Download the paper
The paper is sent to your email and uploaded to your personal account. You also get a plagiarism report attached to your paper.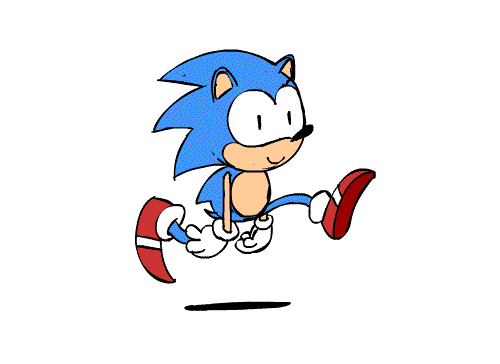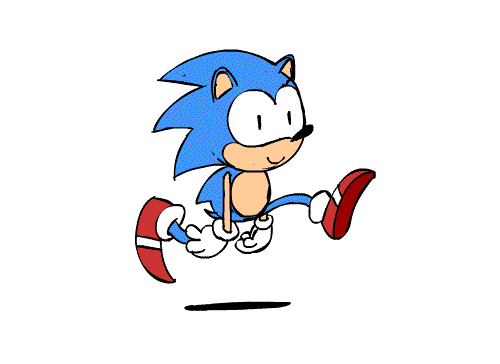 PLACE THIS ORDER OR A SIMILAR ORDER WITH US TODAY AND GET A PERFECT SCORE!!!
---