Academic Reference Services
Information Science
Information commons is a system of information similar to an online community or a physical library that exists to provide, conserve and produce information for current and future generations. Information commons provide an environment, which differs from traditional libraries, as they provide diversity in technology, services and content of their reference materials. Information commons have perverse network information than traditional academic libraries. The purpose of this research proposal is to determine the impact of learning and information commons on academic reference services, from the users' perspective. Information commons is steadily growing, especially in academic libraries due to technological changes in society.
Significance of the problem and identification
The idea of information commons has forced the traditional libraries to change the conceptualization of their libraries in terms of services, space and resources provided in the libraries. It also demands that libraries become more flexible, and students should be involved in the planning stages information commons meet their needs. The number of internet users and their expectations is on the rise and, therefore, demands that libraries are upgraded to meet their rising needs. Academic libraries have a challenge of remaining relevant in the emergent needs of students; hence they have to rethink on how they provide services, collections, and resources. The research proposal will discuss on the historical background of information commons, methods used for the research, recommendations and conclusions. It provides an overview of the reference interaction in digital environments, in face-to-face with traditional environments.
The diverse and continuous changing technology poses a danger to information common systems. People are diverse too, and adapting to the new changes, brought about by technology, can prove to be hard, strenuous, and time consuming. Librarians come up with new technical ways of advancing references from the library, with easy access to the references.
Feasibility
The ability of something to be put in use for a beneficial purpose is referred to as feasible. Changing technology proofs to be feasible. In that, the changing needs of the society in information common system is catered for by changing the system according to the new technical system. Transformation of society, societal transformation, is a key role in the advancing of learning through technology. New ideas, references systems, and experiments are incorporated to the learning systems via advanced technology. Academic libraries' main aim is to improve the society's way of learning with improved methods and postmodernism. The future viewpoint for references gives an anticipated void since libraries continue to be in the forefront to be early adopters and of innovation of emerging technology and social networking applications.
Historical background
The term information commons was developed in the 1980s to refer to technological information sharing, across cultural and physical boundaries. It was first used globally for communication of academic knowledge in internetworking. Introduction of World Wide Web (www) in the 1990s led to decline of usage of traditional libraries.16 million people used the internet services in 1965, and by 2011, 2 billion people were using the internet services. This shows that the number of internet users have raised from 1% to 30% by 2011. This has seen many academic libraries transform drastically to accommodate the changing demands, which also include 24 hours access to the internet in the 1990s up-to-date. It was established as a library model to be used in service delivery. This shows an enormous transformation which demands a drastic change in the traditional libraries in order to cope with the upcoming demands of the modern learner. Therefore, this has led to traditional libraries upgrading their services to keep up with students and also to remain relevant, hence emergence of information libraries. New technology and societal education, with an aim of society improvement, is a core theory to be focused o in the research.
Since the development of World Wide Web, libraries have attempted to improve creation, dissemination and access to information. These transitions have forced the libraries to implement services that will assist and facilitate faculty students with these changes. To support the changes of students study habits and information access, information commons was developed. The information commons concept was a solution to implementing resources and services in the new collaborative environment. As changes continued in the field of academy, commons expanded to implement more learning centered services and technologies (Whitchurch, M.J 2010).
There was common core standards (CCS) which the librarians were required to comply with, and by 2010, it was adopted by 37 states. These common core standards were developed in 2009 and were completed in 2010. These standards were meant to unify the expectations of the learning students in the United States and also globally. The standards help to prepare students to compete globally. These standards offer appendices, term glossaries, and comments about student writing. This has forced academic libraries to share their responsibility with students where the CCS develop skills and learn ways that advance the students understanding of their education.
Current research findings
Reference services in academic libraries have changed rapidly and profoundly since 1990. The rapid change is brought about by sophistication of library users in how they use retrieval information technology, and information sources and systems. The most significant change in reference services of the academic libraries is the expanded variety and, reach of services offered by the libraries. Users in the library building and remote users can access the virtual services at any time, be it during the day or night. The theme of this research is to understand the complex reference environment and to improving services to users.
The findings in this research show that some library users value interpersonal skills more than acquiring information. Some librarians value relationship qualities to ensure success in providing services. Library users highly value the significance of attitude and personal qualities of librarian who is giving the service. The ways reference services are provided to students help them to be independent and confident seekers of information. Interpersonal interaction between students and librarians is a complex process and the virtual reference services have added complexity to the situation.
Librarians, who have not advanced in technical service provision of references, may find the project incompatible and hence, do not undertake the project. A research broadens a librarian's knowledge of understanding of the subject matter. It also helps the librarian to understand the increasing societal needs, using the existing technology. It is the duty of librarians to ensure proper services to the academicians in the society. Customer's satisfaction should play a key role in ensuring the service provision of the librarians is quality. Constant review of services with society education fills the gap amid the technically literate and the illiterate.
From early 1980's, modern technology was incorporated especially when the total quality management theory was introduced to provide quality services. From then, services are customer based as opposed to product base. This ensures all provisions of customers are met. Gaps model is a theory explaining the nature of quality services that should be rendered to the customers. Parasuraman, Zeithaml, and Berry proposed the model in 1985 approaching the customer's satisfaction model. The model postulates four gaps that ought to be distinguished to efficiate comprehension of gaps between customer's expectations and the service perception of the customer. The first gap is to know what the customer wants, second is to select the right service designs and standards, third is to deliver standard services, and lastly is to match performance to promises (Rernenyi, D., 2004, pg. 262). Library researchers and scientist emphasizes more on the fourth gap, for effective service delivery. Customer's expectations are also used as a blueprint on what to offer them, although such expectations vary from time to time.
Frequency of use of current services
Daily (%)
Weekly (%)
Monthly (%)
Quarterly (%)
Very infrequently / not at all (%)
Undergraduates
OPAC
5.8
37.2
18.2
8.8
29.9
Databases
2.9
25.5
24.8
8.8
38.0
e-journals
0.0
11.7
12.4
8.8
67.2
e-mail reference
3.6
12.4
6.7
2.2
75.2
Other selected Internet sources
3.6
11.7
17.5
6.6
60.6
Online request forms
0.0
5.1
4.4
6.6
83.9
Postgraduates
OPAC
20.0
56.0
14.7
2.7
6.7
Databases
13.3
41.3
20.0
5.3
20.0
e-journals
5.3
18.7
22.7
16.0
37.3
e-mail reference
4.0
4.0
9.3
1.3
81.3
Other selected Internet sources
5.3
10.7
9.3
9.3
65.3
Online request forms
0.0
13.3
17.3
9.3
60.0
Academic staff
OPAC
15.8
73.7
0.0
5.3
5.3
Databases
15.8
47.4
5.3
10.5
21.1
e-journals
10.5
31.6
26.3
5.3
26.3
e-mail reference
5.3
5.3
0.0
0.0
89.5
Other selected Internet sources
0.0
21.1
0.0
0.0
78.9
Online request forms
0.0
10.5
10.5
10.5
68.4
Theory of research
Academic libraries have evolved, an attribution to the changing learning methods by learners and advancement in technology; leading to information of commons. Other research topics include traditional libraries, librarians view on the impacts brought about by learners and information of commons.
Methodology
Quantitative and qualitative methods are used to research all aspects of information commons and the impacts on the users. Liquid survey shows results from Universities learners and librarians and their preferred sources and instruments for referencing. LibQUAL survey conducted in the year 2007 showed University Libraries students prefer face-to-face interactions with the library staff, and the students would opt for a video chat on information references to instant messaging (IM). Popularity of a media to be used for referencing is used as a character to identify main platforms of obtaining information from the libraries. E-mails, video communication, and a few webcams are also preferably used by the University students for their referencing (Cohen, L.B., pg. 13). User surveys online, and paper- based are used in the survey.
This survey also used case studies, meta- analysis, e-mail, transcript analysis, focus group interviews, participant observers and chat are utilized in the interview.
Impact on academic libraries
Different colleges have been forced to provide a wide range of information, because they provide a foundation for the students' career and readiness. The libraries hence, provide a broad range of high-quality, informational texts which are increasingly challenging. Reading widely assumes a large collection of resources in every format, ranging from digital and print devices which should be available at the students elbow. Through extensive reading, students acquire habits of independent reading hence less librarian services are required. Librarians use their skills and act as brokers to provide learners with the information they need. In her book, Robin Kinder describe libraries as small companies that allows for access of fast collection of documents that are required by learners. Researches, investigative, and descriptive research are done online, with the aid of reference librarians. For such services to be provided, Kinder states that it is offered to anyone who is willing to pay. Reference librarians act as library brokers (Kinder, R., 1988, pg. 81).
The raising demands of a learner's educational libraries are forced to cope with the upcoming learning modes like distant learning. Libraries offer special services like the virtual reference services, and real chat services to ensure distance learning is easier. Libraries are also forced to follow policies put in place to ensure that specific needs of the distant learner are adequately provided. The libraries are forced to adjust in different areas ranging from; number of interactive tutorials provided distantly learners, role libraries play in distant learning orientation, policies online item in the library budget for distant learning or blog pages that libraries provide to the distant learners, level of access to library database provided to distance learners, state of relations between distant learning instructors and librarians, distance learner attitudes on the library, percentage of libraries that agree with other colleges to provide services to their students, library staff responsible for distance learning, staff size for distant learning staff, percentage of libraries with full time devotion for distance learning and percentage of libraries with liaison to distance learning programs (primary research group pg. 124).
The rising number of distance learning students, and free web -based resources has led to development of virtual learning services (digital reference services). Academic libraries are pioneers in adoption and development of the virtual references services. They have developed different learning methods in response to the user's preference, thus advancing technologically. They launched the e-mails in the 1980's, then the instant messaging and live chat in the mid- 1990's.In early 2000 they launched short messaging or instant messaging in response to the user preference.
Other factors which libraries are forced to put into consideration due to the learner's demands include; how to use courseware management system and electronic reserve policies for distance learners. The learners also need adequate information in order to access the library services without strain, hence this encourages cataloging productivity. Therefore, cataloguing is critical for the student because they get information on reference materials they require. Many libraries therefore, provide catalogue services to ensure that the learner can access services without involving the librarian. This has also ensured enhancement of online cataloguing, through cataloguing of data and other special collections. This has also led to transition to metadata standards and metadata training to keep up with the fluctuating demands by students and librarians.
Emerging trends and format of the referencing and information commons emerge with time to suit the needs of the people. Budget concern and the need to minimize cost on the services offered is a trend adopted from early 1990's. Information collected by librarians is issued to a customer at a willing cost, and has been lowered from time to time. Casserly's collection development chapter shows enormous impact on libraries, and focuses mainly on the collections, and how the libraries operate under tight budgets. Casserly outlines methodology and scope used by librarians in disseminating quality information, at loosened budgets. Proper attention and accountability is also emphasized on Casserly's development chapter, with an aim of improving services at affordable prices. Budget set by such librarians aims at providing equal service to all, and at the same time make profits.
Partnership and collaboration with different parties is an upcoming issue to the success of reference services at the exposure of learners. Researchers, practitioners, librarians, and academic faculties collaborate around various institutions. Collaborations aim at cutting down the input among the staff, and increase the purchasing power. More partnership implies reduced budget and demands among the staff, as put by Casserly's collection development chapter. Standardization of electronic services is also leading role in such partnerships (Elmborg, J.K. And Hook, S., 2005).
Individual chat and instant messaging has decline due to modern ways of enabling referencing via short message service (SMS) or text messaging among students. Distant education is offered by various universities, and the librarians of such universities are in a better position to pursue new avenues to extend and instruct referential services to remote patrons. These services are aimed to suit student who are not able to meet the University, and the librarians use Webinar or Web conferencing software. E-commerce is facilitated by the librarians in order to encourage guests to chat with the library staff without logging via IM. E-commerce encourages special collections reproduction to increase staffing and high volume of referencing materials required (Cohen, L.B., pg. 13).
Extension of library service points is an emerging trend in the academic referencing sector. Student recreation center and student unions are examples of extended library facilities, which offer peer-to-peer facilities and research through mobile library cart. Such programs are initiated to benefit university students, especially undergraduates, and student leaders are appointed to frontline the researches in the University. It encourages library interaction via student peer leaders. University librarians encourage laptop computers to campus events and mobile research help service facilities, to enhance researches that are conducted in the Universities. LibX toolbar is used by library patrons to encourage direct library catalog from the browser. LibX toolbar eases any research done by a learner, and enables easy referencing whenever the learner is in need of citations from the library (Cohen, L.B., pg. 14).
The impact of information commons to the academic libraries is very pervasive due to rapid change. In the information services, there has been an unpredictable proliferation of information and technology and also in the design of services. These new technologies have reshaped and stretched the classification of information. Therefore, these changes have influenced the pervasiveness of academic libraries.
Users of the libraries have shifted from baby boomers generation, to generation Y, the generation that is media-immersed. This information-seeking behavior is growing importance among the librarians. This has also led to a crisis between those offering library services and the Y generation. This is caused by lack of sufficient means to address the demands of the upcoming generation leading to a crisis. The crisis can only be addressed through emphasis on leadership education on the part of librarian leaders.
Information commons has also led to thorough assessment in the academic libraries, so as to put in place effective strategies. The strategic and planning activities in the academic libraries are meant to justify their spending and, to connect their missions directly to the students. Some methods use to determine whether their missions are directly connected to the students, is by performing the usability test to see if their services are used by the students. This test is useful in web-based environments, because increased virtual presence shows increase use of students (Elmborg, J.K. And Hook, S., 2005).
Information technology has continued to evolve, hence, systems have become more complex and changes too. The academic libraries have undergone swift, perverse, revolutionary changes which are unpredictable. Printed reference sources have also swiftly disappeared, although they have not totally disappeared. Research statistics show that the print collections have considerably shrunk. The change or shift is due to the demand of electronic reference services. There is an increase of reference service points due to a reference renaissance period, where there is a rising demand of service excellence. Implementation of information of commons may not be ideal for every institution. This is because different factors have to be considered, like financial, political and other factors.
Gaps and different perceptions between users and librarians
Gaps exist between users' and librarians', as the two parties have a different perception and expectations related to technological services offered for references. Librarians assume that library users' are aware of the technical services offered, an in case of any advancement the users' are assumed to be conversant with the digital advancement. There is an acute clash between the field of education and development than any other fields. The computer offers enormous strides in the learning of students. In practice, the implementation of widespread computerized learning posses a number of severe problems to the educators, librarians and policy makers.
Librarians issue different services from what the users actually need. Librarians offer services that they feel best, ending up offering what the users do not need. The gap is evident between the two parties, since the actual services required are not offered. The perception by librarians that they offer quality services and what is required to be offered creates a gap by not providing what the users want. Also, librarians prefer offering technical information in the form of database, while the users find the database quite hectic. Users prefer information in printed form.
Satisfaction of customers should play as a key role in every service providing institution. Librarians offer digital services with respect to what they perceive to satisfy users, but in the long run users proof to be unsatisfied. Services such as database and online filling of forms are examples of services that do not satisfy consumers. The gap between users' satisfaction and what librarians perceive satisfying is yet to be filled.
Expectation of the users' on the use of future digital services differs from those of the University librarians. While conducting academic research, users highly rate the importance and usefulness of referencing materials. Librarians rate lowly and prefer not wasting time in such services, CAS, and instead put more effort in patron empowerment and user education. Lack of proper understanding of users' questions creates a gap between the librarians and users. Solving the actual problem of the users may render difficult, if the librarians lack the understanding that is required, and the users' problems end up unsolved.
Recommendations
Academic referencing services should aim at providing services equally and to all users in every community. The research aims at making recommendations for the improvement of technical and digital services. Meaningful and effective methods should be sought to demonstrate the impact of library services this is because library services are tremendously important, while every library faces the challenge of reduces budgets which affect their services. The best way to demonstrate these impacts is through assessment and systematic evaluation of reference services. This will contribute positively in achieving the educational goals and ensure that service goals are met.
Awareness of digital services should be increased. Librarians should not assume that users are already with the system, which changes from time to time. Satisfaction of users very, and to those who are not satisfied are most likely to be unaware of the digital system used. Those satisfied use library services more as compared to those who dot frequently use. This breach ought to be curbed by ensuring proper awareness on digital systems, and ensuring that with new system it comes forth with its awareness. It is the duty of the service providers to determine on how to make users familiar with the academic reference services offered, and find better advertising methods.
Access to the academic reference services via digital systems should be evenly distributed through all communities and cater for the same services. Networking of the digital services by librarians should ensure users' satisfaction. Accountability, reliability, and accessibility should go hand in the provision of digital systems. Database from libraries should be provided direct using the libraries' electronic materials, and should be reached quickly with minimal links from any first page opened.
Users find database quite hectic and troublesome. Librarians can help users by identifying what the users actually want, and help them cite references of what they need relevant to their research. Surveys show that the users find difficulty in defining terms that are relevant to their research. This problem could be solved by tutorial sessions that will enable users to learn information searching skills. Online help, in the form of tutorials, should be created by service providers to ease up the task of the users in defining difficult terms. Also, the lectures should be encourage to provide tutorial services to their students who frequently use the library, and help them define terms that pose a problem to them.
Different approaches should be considered to ensure that gaps between librarians and the learners are bridged. The approaches should include expectations, perception and the preferences of librarians and the learners. This will ensure that funds are channeled to provide the required resources, because the preferences of the users are put into consideration. It is also better if the librarians understand the needs and requirements, in order to define the needs of students. This will therefore ensure that libraries continue to remain relevant to user-requirement satisfaction.
Adult education and non-traditional education setting has led to unprecedented diversity in the classroom in terms of preparedness. This has provided special challenges to the learners, information providers and the instructors. Due to this variation of services, libraries should take into account their nature, learning styles and needs. Libraries should put in place web-based resources like catalogues, electronic indexes and other tools that resemble (Greale, D.S 2000).
In the pre-planning phase of information of commons, different groups which include librarians, students, employees, faculty and administrators should be involved in the process to ensure a unanimous decision is made; this will also ensure that the decision is supported by all these groups.
Conclusion
Libraries today are faced with simultaneously an opportunity and a challenge; which is to re-think to support scholarly work and learning in the digital age. Information commons support learning modes which is affected by the technological shift ranging from; how information is generated, manipulated, promulgated, accessed and used. The core mission of information technology is to provide a collaborative environment that facilitates access to information resources and tools. This has led to transformation on how libraries envision their services and also how they view their role in higher education. Therefore, what becomes a reconfiguration in the academic library becomes a reconfiguration in the learning environment (Zebel, D. pg. 57, 2011).
Changing needs of learners has brought with it rapid change in the era of Library and referential service provisions. Academic referential service providers, including librarians, have undertaken small projects rather that larger projects. This is to ensure minimal time, minimal effort and financial resources than larger projects which require significant investments. Innovative and creative staff members play a vital role in encouraging modern use of technology to suit the customers, and provision of post-modernized services. Change in academic referencing benefits every individual no matter the place. Accessible of such referencing materials has become easier, and readily available with relevant citations.
As much as libraries are faced with opportunities and challenges, information common has aided in minimizing the dangers posed to libraries. Information common ensures that services are rendered to every individual who might have faced the tectonic shifts in how information is transmitted and generated in the society. It bridges the gap between traditional library services and ensures access and proper dissemination of information to such societies. Information common is a provision of a learning environment, and ensures no barriers to the learners in any manner whatsoever (Zabel, D., 2011, pg. 57).
Library services can be offered overseas using the purchase of online services. Partnership with various parties enables the academic referencing services to be offered at cheaper prices as compared to when the service providers are not in partnership. Accessibility and reliability of digital services should serve as the main purpose of librarians to every user worldwide. Adopting new services can prove to be hard financially. Therefore, librarians are the ones to determine the online services that should be provided to all users.
Providing referential services online has obstacles such as; what to appear online and what not to appear, keeping balanced-based resources between what is in written form and what is online, and enough qualified staff to conduct online services. Such obstacles are catered for by providing ensuring qualification of qualified staff, ensuring what is online is relevant and match books, and finally, posting of relevant and required information online.
Information common faces changes due to technology advancement. Such rapid changes affect the services offered by librarians, and it is the duty of librarians to make sure that the services provided are digitally updated. Service providers need to ensure that they meet users' needs and avoid satisfaction gaps that might arise.
References
Association, a.L. (2003). Perceptions and Exceptions of User Communities and Librarians in New Zealand Academic Library. Digital Library Services.
Birchall, D. (2007). SME Manager Development in Virtual Learning Communities. Human Resource Development International.
Cohen, L. (2007). Library 2.0 Initiatives in Academic Libraries. Moscow: ACLR.
Complete, B.S. (2002). The Deployment of e-Learning in UK and European Crporate Organizations . Eueopean Business Journal.
David, L. (2009). Vital Speeches of the Day. The Information Age.
Gilton, D. (2012). Life Long Learning in Public Libraries. Miami: Scare Crow Press.
Grealy, D. (2000). Technological Mediation; Refernce and the Non-Traditional Student. Reference Librarian.
Group, P.R. (2008). The Survey of Academic Library Use of Institutional Technology. London: Primary Research Group.
HARTLEY, W.L. (2009). Media Overload in Instructional Web Pages and the Impact of Learning. Educational Media International.
Hook, S.E. (2005). Centres for Learning. New York: ACRL.
Katz, W. (2011). Opportunities for Reference Services. Atlanta.
Kinder, R. (1988). Information Brokers on Reference Services. Chicago: Routledge.
Li, L. (2009). Emerging technologies for academic libraries in the digital age. London: Chandos.
Martin, P. (2002). Library Philosophy and Practice. Societal Transformation and Reference Services in the Academic Library.
Mason, L.B. (2010). Epistemic Metacognition. Metacognition and Learning.
Parasuraman, a.Z. (1985). A Ccnceptual Model of Service Quality and its Implication on Future Research. Journal of Marketing.
Perenyi, D. (2004). Proceedings of the 11th European Conference omn Information Technology. London: Academic Conference Limited.
Ruth, E.L. (2010). Peer Education in the Commons. Medical Reference Services Quarterly.
Steiner, H.H. (2009). Past, Present, and Future Possibilities for Commons in Academic Libraries. Refernce Librarian.
Whitchurch, M. (2010). Planning of Information and Communication. Journal of Library Administration.
Zebel, D. (2011). Reference Rebirth Breathing New Life Into Public Services Librarianship. Chicago: ABD-CLIO.
---
Are you busy and do not have time to handle your assignment? Are you scared that your paper will not make the grade? Do you have responsibilities that may hinder you from turning in your assignment on time? Are you tired and can barely handle your assignment? Are your grades inconsistent?
Whichever your reason is, it is valid! You can get professional academic help from our service at affordable rates. We have a team of professional academic writers who can handle all your assignments.
Plagiarism free papers
Timely delivery
Any deadline
Skilled, Experienced Native English Writers
Subject-relevant academic writer
Adherence to paper instructions
Ability to tackle bulk assignments
Reasonable prices
24/7 Customer Support
Get superb grades consistently
Online Academic Help With Different Subjects
Literature
Students barely have time to read. We got you! Have your literature essay or book review written without having the hassle of reading the book. You can get your literature paper custom-written for you by our literature specialists.
Finance
Do you struggle with finance? No need to torture yourself if finance is not your cup of tea. You can order your finance paper from our academic writing service and get 100% original work from competent finance experts.
Computer science
Computer science is a tough subject. Fortunately, our computer science experts are up to the match. No need to stress and have sleepless nights. Our academic writers will tackle all your computer science assignments and deliver them on time. Let us handle all your python, java, ruby, JavaScript, php , C+ assignments!
Psychology
While psychology may be an interesting subject, you may lack sufficient time to handle your assignments. Don't despair; by using our academic writing service, you can be assured of perfect grades. Moreover, your grades will be consistent.
Engineering
Engineering is quite a demanding subject. Students face a lot of pressure and barely have enough time to do what they love to do. Our academic writing service got you covered! Our engineering specialists follow the paper instructions and ensure timely delivery of the paper.
Nursing
In the nursing course, you may have difficulties with literature reviews, annotated bibliographies, critical essays, and other assignments. Our nursing assignment writers will offer you professional nursing paper help at low prices.
Sociology
Truth be told, sociology papers can be quite exhausting. Our academic writing service relieves you of fatigue, pressure, and stress. You can relax and have peace of mind as our academic writers handle your sociology assignment.
Business
We take pride in having some of the best business writers in the industry. Our business writers have a lot of experience in the field. They are reliable, and you can be assured of a high-grade paper. They are able to handle business papers of any subject, length, deadline, and difficulty!
Statistics
We boast of having some of the most experienced statistics experts in the industry. Our statistics experts have diverse skills, expertise, and knowledge to handle any kind of assignment. They have access to all kinds of software to get your assignment done.
Law
Writing a law essay may prove to be an insurmountable obstacle, especially when you need to know the peculiarities of the legislative framework. Take advantage of our top-notch law specialists and get superb grades and 100% satisfaction.
What discipline/subjects do you deal in?
We have highlighted some of the most popular subjects we handle above. Those are just a tip of the iceberg. We deal in all academic disciplines since our writers are as diverse. They have been drawn from across all disciplines, and orders are assigned to those writers believed to be the best in the field. In a nutshell, there is no task we cannot handle; all you need to do is place your order with us. As long as your instructions are clear, just trust we shall deliver irrespective of the discipline.
Are your writers competent enough to handle my paper?
Our essay writers are graduates with bachelor's, masters, Ph.D., and doctorate degrees in various subjects. The minimum requirement to be an essay writer with our essay writing service is to have a college degree. All our academic writers have a minimum of two years of academic writing. We have a stringent recruitment process to ensure that we get only the most competent essay writers in the industry. We also ensure that the writers are handsomely compensated for their value. The majority of our writers are native English speakers. As such, the fluency of language and grammar is impeccable.
What if I don't like the paper?
There is a very low likelihood that you won't like the paper.
Reasons being:
When assigning your order, we match the paper's discipline with the writer's field/specialization. Since all our writers are graduates, we match the paper's subject with the field the writer studied. For instance, if it's a nursing paper, only a nursing graduate and writer will handle it. Furthermore, all our writers have academic writing experience and top-notch research skills.
We have a quality assurance that reviews the paper before it gets to you. As such, we ensure that you get a paper that meets the required standard and will most definitely make the grade.
In the event that you don't like your paper:
The writer will revise the paper up to your pleasing. You have unlimited revisions. You simply need to highlight what specifically you don't like about the paper, and the writer will make the amendments. The paper will be revised until you are satisfied. Revisions are free of charge
We will have a different writer write the paper from scratch.
Last resort, if the above does not work, we will refund your money.
Will the professor find out I didn't write the paper myself?
Not at all. All papers are written from scratch. There is no way your tutor or instructor will realize that you did not write the paper yourself. In fact, we recommend using our assignment help services for consistent results.
What if the paper is plagiarized?
We check all papers for plagiarism before we submit them. We use powerful plagiarism checking software such as SafeAssign, LopesWrite, and Turnitin. We also upload the plagiarism report so that you can review it. We understand that plagiarism is academic suicide. We would not take the risk of submitting plagiarized work and jeopardize your academic journey. Furthermore, we do not sell or use prewritten papers, and each paper is written from scratch.
When will I get my paper?
You determine when you get the paper by setting the deadline when placing the order. All papers are delivered within the deadline. We are well aware that we operate in a time-sensitive industry. As such, we have laid out strategies to ensure that the client receives the paper on time and they never miss the deadline. We understand that papers that are submitted late have some points deducted. We do not want you to miss any points due to late submission. We work on beating deadlines by huge margins in order to ensure that you have ample time to review the paper before you submit it.
Will anyone find out that I used your services?
We have a privacy and confidentiality policy that guides our work. We NEVER share any customer information with third parties. Noone will ever know that you used our assignment help services. It's only between you and us. We are bound by our policies to protect the customer's identity and information. All your information, such as your names, phone number, email, order information, and so on, are protected. We have robust security systems that ensure that your data is protected. Hacking our systems is close to impossible, and it has never happened.
How our Assignment  Help Service Works
You fill all the paper instructions in the order form. Make sure you include all the helpful materials so that our academic writers can deliver the perfect paper. It will also help to eliminate unnecessary revisions.
2.      Pay for the order
Proceed to pay for the paper so that it can be assigned to one of our expert academic writers. The paper subject is matched with the writer's area of specialization.
3.      Track the progress
You communicate with the writer and know about the progress of the paper. The client can ask the writer for drafts of the paper. The client can upload extra material and include additional instructions from the lecturer. Receive a paper.
4.      Download the paper
The paper is sent to your email and uploaded to your personal account. You also get a plagiarism report attached to your paper.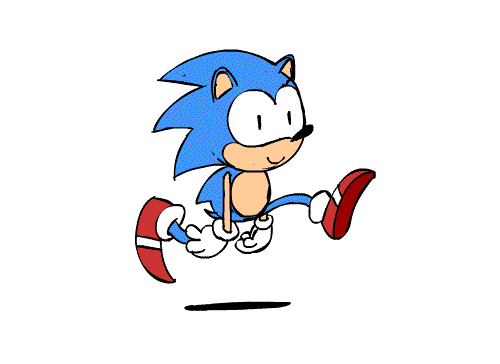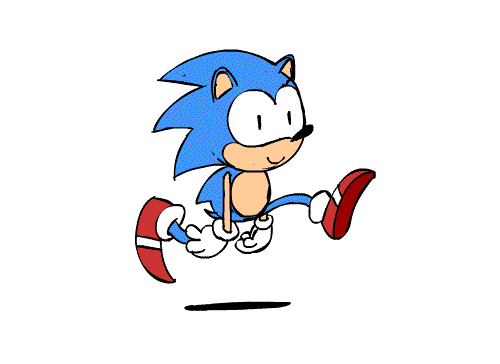 PLACE THIS ORDER OR A SIMILAR ORDER WITH US TODAY AND GET A PERFECT SCORE!!!
---