Economy of Latin America:
Short Overview
The economic situation of any specific geographic and geopolitical area is an integral part of the overall "picture" of the state of that area. Although much is said about the increasing "globalization" of the world economy — that, essentially, the individual market areas of specific countries and regions are moving toward a single, world economy, there remain significant economic trends and pressures within varied geo-political areas that are quite unique. Indeed, although a so called "new economy" may be emerging in which all nations may be directly interconnected, that does not mean that all will be equal. Instead, it seems that there will be some nations (at least for a time), squarely on the top of the hill, while those countries that are already on the bottom will stay there as a result of their "top down" dependence. The economic situation of Latin America in specific is one of these areas.
Latin America is a geographic area often described as including all of the countries south of the United States border. Of course, this geopolitical area is incredibly diverse culturally, linguistically, and politically. Yet, despite this diversity, the region holds significant interlocking similarities in its micro and macro economic landscapes. Of course, no discussion of the economic situation of Latin America can begin without referencing the tremendous influence the powerhouse economies of the United States and Europe has held over the region as a whole. Indeed, many would even assert that Latin America has not only been influenced by the economic policies and influences of the so called "first world" nations, but has been largely subordinated to the interests and wills of those countries. According to Skidmore and Smith, in their work, Modern Latin America:
Latin America has occupied an essentially subordinate or dependent position, pursuing economic paths that have been largely shaped by the industrial powers of Europe and the United States. These economic developments have brought about transitions in the social order and class structure, and these changes in turn have crucially affected political change. (42)
Although, on the surface, the influence of Europe and the United States on the Latin American Economy could be seen as a "good thing," perhaps (as some would like to believe) influencing the development of more "democratic" and progressive political systems, it can actually have a very opposite effect. Instead, the Latin American economy can be viewed as being dependent on the state and demands of the "First World" markets. This results in the notion that that Latin American economy is characterized by "the dependency theory" — an economic condition usually credited as emerging from the legacy of colonialism.
Although the problems of dependency may seem to be socially based (perhaps stemming from class and social stratification as a result of racial power imbalances emerging out of colonial influences), and resulting from the policy decisions of the early power brokers of the newly independent nations, they actually have a great influence on the economic development and current economies of the region. Indeed, as Latin America entered into its development period following the end of colonialism, an era in which it would focus on creating a balance of import and export activity, most of the benefit of the emerging economies of the various countries (which varied significantly depending on the country in question), would go to a relative few, resulting in future political destabilization — setting the stage for its future dependence on foreign nations.
Further, attempts by countries to exploit their natural resources often resulted in a need for outside (foreign, First World), investment, which naturally served to somewhat economically "colonize" those countries dependent upon the investors. For example, during the Industrial Revolution, British investment in Latin America as a whole grew from "85 million pounds sterling [1870] to 757 million pounds in 1913 – an increase of almost nine fold in four decades."
In addition, the two following World Wars would catalyze the economic development further — yet again, in a form marked by even greater dependency.
The reason that the notion of increasing dependency is so significant is that this extreme economic reliance on outside investment would set the tone for the coming volitility of economic reality within Latin America. This is because of the region's inherent position (set up by this dependence) as a producer of goods — and as such, an collective entity left to the blustery winds of external political and economic influence. As a result of this position, many of the individual countries within the region began to shift toward a new economic model — known as "primary product import substitution," characterized by internal, national industries.
Not only could the creation of real industry capable of producing finished products help to shield the individual nations from external "shocks," it could also result in greater self-sufficiency with regard to their needs for finished goods (and less dependenency on their importation at prices set by the dominant markets). Unfortunately, however, emerging trends of globalization began to emerge in spite of Latin American efforts toward self sufficiency. Indeed, as post war economies (especially in Asia), began to compete for market demand for finished goods, Latin America increasingly was unable to compete — thereby creating a vicious circle of decreased demand for Latin American goods, increased unemployment due to reduced production, higher political instability due to unemployment, and an increased dependence on outside investment and loans.
Again, according to Skidmore and Smith, "Over time, the world market prices of Latin America's principal exports underwent a steady decline in purchasing power." The trouble with this, of course, is that Latin America would be lured into the next phase of the "development" of their regional economy — beyond mere "dependence" to virtual indentured servitude in the form of massive debt and foreign corporate exploitation. Here began the dark side of globalism (also suffered by other world regions, and the reason so many oppose the trend), or the downside of "free trade," that was to emerge in force in the 1970's.
As many would argue, national debt is among the foremost crippling influences on the economies of Latin American nations. As a result of the increasing lack of balance in the global market, many Latin American nations took immense loans from the World Bank and IMF. In fact, the jump in debt in the region grew by horrific leaps and bounds, from $27 billion in 1970 to over $231 billion by 1980. This resulted in crippling payments (to the tune of $18 billion), and rising inflation. Desperate to regain some kind of footing, many countries accepted so called "structural adjustments," in exchange for debt relief from the IMF, which included measures that specifically impacted the "average citizen," or those least well off. Among those countries that did agree to these "adjustments," inflation did fall. However, the price paid by the poor was high.
Interestingly, Brazil was one country that did not agree to IMF reform, and, as a result, was to suffer incredible inflation (to the tune of 2490% annually as of 1993). Although political factors were high on the list of motives of those in opposition to the IMF reforms, when the new finance minister, Fernando Cardoso, took office in 1993, Brazil was staggering under the weight of $122 billion of foreign debt. Forced as a result of this reality to acquiesce to reforms of their own, Brazil implemented wide reaching reforms. However, although these reforms did serve to bring down inflation, Brazil's recovery was to be short lived, as it weathered the 1998 global economic crisis.
Another example of the horrible position of the average Latin American economy due to its seemingly unavoidable dependence, is in the Cuban sugar industry and the result of the end of its alliance with the Soviet Union in 1992. Here, one notest that not only did the economy of Cuba plummet as a result of the end of outside support from the Soviets (the essence of dependence), but also as a result of the outside negative influence of the U.S. embargo.
Of course, when most North Americans think of Latin America, one of the first countries that come to mind is the neighbor to the south, Mexico. Not only is the average citizen familiar with the Mexican culture, due to the large Mexican immigrant population, but many have first hand experiences with the country from travel to the country. As a result, although most understand the disparity between the U.S. And Mexican economies, few understand the degree to which Mexico suffers under the same dependency issues that most other Latin American nations suffer from.
Indeed, although Mexico borders the United States, arguably one of the strongest and wealthiest nations on the earth, it boasts one of the lowest standards of living among average Latin American citizens. Unfortunately, like Brazil and Cuba, this reality in Mexico can be directly attributed to the high dependence of the Mexican economy on outside nations.
Like other Latin American nations, Mexico was especially hard hit by influences arising from NAFTA in the middle of the 1990's, specifically as a result of jumpy outside investors pulling out of Mexican investments (to the tune of more than ten billion within one week alone).
In addition, the resulting emergency aid that emerged as a result (out of a fear of default on loans rather than any altruistic motive), only underscored its dependence on outside aid, investment, and influence.
Of course, no discussion of the damaging economic effect dependency has on the Latin American economy as a whole can be complete without touching specifically on the Argentinean Crisis. Indeed, many consider the recent extreme economic crisis in Argentina to be an embodiment of the problems associated with the entire region.
In Argentina, the economy suffered from a dramatic recession in the late 1990's to which various governmental leaders responded by implementing so called "austerity programs" in an attempt to gain control of the situation. However, these measures were so extreme and painful to the population (especially cuts in education, salaries, pensions and job programs), that a kind of unstable "revolving government" began to exist, where officials would gain office and resign, resulting in destabilization and general mistrust. As a result, in November, 2001, people began to withdraw large amounts from the country's banks, prompting the government to restrict withdrawal amounts — leading to widespread panic. In addition, unemployment began to rise dramatically, and pensions began to be converted into treasury bonds and government backed loans to pay debts (placing the pensions in extreme peril). By January, the country had declared a state of emergency, devalued its peso by a full one third. However, as many will attest, the real issue in the Argentinean crisis was the role of Argentina's dependence on the outside influence (and loan "bailouts) of the United States and the IMF.
According to a February 18, 2004 article in The Economist:
Argentina and the International Monetary Fund (IMF) go back a long way. In 1991, Argentina's foreign minister famously declared that he was seeking "carnal relations" with Washington. The White House never fully requited this desire. But the IMF has been in and out of bed with Argentina ever since, offering advice (between 1991 and 2002, it sent around 50 missions to the country) and money (at the beginning of this year, Argentina owed the IMF $16 billion).
Unfortunately, this relationship (one of classic dependence) would end in disaster, or, according to the article, "the messiest of breakups."
In December of 2001, the IMF stopped "pouring money into the defense of Argentina's indefensible currency peg (at parity with the dollar); Argentina defaulted, devalued the peso, and descended into economic and political turmoil."
However, this was not to be the end of the dependency relationship. In fact, in a move that many would compare to that of a common loan shark, last September, the IMF decided to loan $13.5 billion to Argentina (over three years), to "assist" the country in repaying past loans. However, like Brazil, Argentina would once again have to acquiesce to outside reform suggestions for their economy, as well as discuss repayment of the estimated $88 Billion debt it continues to owe. However, this (rather miniscule, relatively speaking) loan is contingent on these reforms, and is not offered in a lump sum. Instead, perhaps like any "unsavory character," Argentina is to receive the loan in three smaller pieces, dependent on how well it conforms to IMF expectations. Interestingly, Argentina does show at least a bit of spirit by threatening "not to repay $3 billion due to the Fund on March 9th unless the IMF guarantees to keep sending the cheques." — hardly what one would call a "healthy relationship." — as Alan Reynolds writes in his article, "Cry for Argentina:"
The serious issue is that IMF loans are tempting bait to politicians, but the strings attached to these loans end up wrapped around the borrowing country's throat. The IMF washes its hands of responsibility, like Pontius Pilate. But their wrecking ball hangs over the whole globe, and you never know where it may come crashing down next. Let's hope it isn't poor Afghanistan.
The terrible thing about all of these examples, from Brazil to Argentina, is that this trend of almost inescapable dependence is pervasive throughout the whole of the Latin American economy. It is not just one or two countries. In addition, the real tragedy is that the human cost of the economic ravages of dependence is real. Poverty grows among the majority, education suffers, unemployment shoots upward, inflation rises, governments destabilize — all resulting in real problems globally (illegal immigration, political unrest, loan default, exportation of jobs to desperate workers in these suffering countries).
Indeed, the great difficulty with a dependence-based economy is the extreme difficulty (many would say impossibility), of an emergence from the trend. Many would assert that once the pattern is established, it stays that way, regardless of effort to the contrary (look at Brazil, for example). This is simply because humans naturally resist suffering, and populations will push for governments that will release them from overwhelming hardship that independence after years of dependence will require. If the population can get a leader that will reduce suffering through loans (and the IMF and other investors are willing to extend them), then they will. Further, if, in the long-term, those who offer the loans require the same types of measures that the population was suffering from in the first place, then one will see a case like Argentina.
Under such circumstances, free trade, globalization and free trade associations will naturally take the brunt of the criticism of the world (that part of the world on the short end of the economic stick, that is). However, one has to wonder what the alterative is. Is there really any solution that can break the cycle of dependence of the Latin American economy? Many economists would say no. Perhaps, if the element of morality and the commonality of humanity were introduced, it may have an effect. However, there is still the fact that all nations in the global economy would have to agree on just what is the bottom line — unfortunately, as long as that line has a dollar sign attached, there isn't much hope at all.
Skidmore, Thomas E. And Peter H. Smith. 2001. Modern Latin America. New York:
My Brazil by Sergio Koreisha, 1997 http://darkwing.uoregon.edu/~sergiok/brasil.html
CIA World Fact Book: Brazil, 2000 http://www.odci.gov/cia/publications/factbook/br.html#econ
Skidmore, 2001: 4. (The end of the affair? Economist Feb 18, 2004)
Bibliography
CIA World Fact Book: Brazil, 2000 Retrieved from Web site on March 26, 2004 http://www.odci.gov/cia/publications/factbook/br.html#econ
Koreisha, Sergio. My Brazil. Homepage. 1997. Retrieved from Web site on March 26, 2004 http://darkwing.uoregon.edu/~sergiok/brasil.html
Reynolds, Alan. "
The end of the affair?" Economist Feb 18, 2004.
Skidmore, Thomas E. And Peter H. Smith. 2001. Modern Latin America. New York:
---
Are you busy and do not have time to handle your assignment? Are you scared that your paper will not make the grade? Do you have responsibilities that may hinder you from turning in your assignment on time? Are you tired and can barely handle your assignment? Are your grades inconsistent?
Whichever your reason is, it is valid! You can get professional academic help from our service at affordable rates. We have a team of professional academic writers who can handle all your assignments.
Plagiarism free papers
Timely delivery
Any deadline
Skilled, Experienced Native English Writers
Subject-relevant academic writer
Adherence to paper instructions
Ability to tackle bulk assignments
Reasonable prices
24/7 Customer Support
Get superb grades consistently
Online Academic Help With Different Subjects
Literature
Students barely have time to read. We got you! Have your literature essay or book review written without having the hassle of reading the book. You can get your literature paper custom-written for you by our literature specialists.
Finance
Do you struggle with finance? No need to torture yourself if finance is not your cup of tea. You can order your finance paper from our academic writing service and get 100% original work from competent finance experts.
Computer science
Computer science is a tough subject. Fortunately, our computer science experts are up to the match. No need to stress and have sleepless nights. Our academic writers will tackle all your computer science assignments and deliver them on time. Let us handle all your python, java, ruby, JavaScript, php , C+ assignments!
Psychology
While psychology may be an interesting subject, you may lack sufficient time to handle your assignments. Don't despair; by using our academic writing service, you can be assured of perfect grades. Moreover, your grades will be consistent.
Engineering
Engineering is quite a demanding subject. Students face a lot of pressure and barely have enough time to do what they love to do. Our academic writing service got you covered! Our engineering specialists follow the paper instructions and ensure timely delivery of the paper.
Nursing
In the nursing course, you may have difficulties with literature reviews, annotated bibliographies, critical essays, and other assignments. Our nursing assignment writers will offer you professional nursing paper help at low prices.
Sociology
Truth be told, sociology papers can be quite exhausting. Our academic writing service relieves you of fatigue, pressure, and stress. You can relax and have peace of mind as our academic writers handle your sociology assignment.
Business
We take pride in having some of the best business writers in the industry. Our business writers have a lot of experience in the field. They are reliable, and you can be assured of a high-grade paper. They are able to handle business papers of any subject, length, deadline, and difficulty!
Statistics
We boast of having some of the most experienced statistics experts in the industry. Our statistics experts have diverse skills, expertise, and knowledge to handle any kind of assignment. They have access to all kinds of software to get your assignment done.
Law
Writing a law essay may prove to be an insurmountable obstacle, especially when you need to know the peculiarities of the legislative framework. Take advantage of our top-notch law specialists and get superb grades and 100% satisfaction.
What discipline/subjects do you deal in?
We have highlighted some of the most popular subjects we handle above. Those are just a tip of the iceberg. We deal in all academic disciplines since our writers are as diverse. They have been drawn from across all disciplines, and orders are assigned to those writers believed to be the best in the field. In a nutshell, there is no task we cannot handle; all you need to do is place your order with us. As long as your instructions are clear, just trust we shall deliver irrespective of the discipline.
Are your writers competent enough to handle my paper?
Our essay writers are graduates with bachelor's, masters, Ph.D., and doctorate degrees in various subjects. The minimum requirement to be an essay writer with our essay writing service is to have a college degree. All our academic writers have a minimum of two years of academic writing. We have a stringent recruitment process to ensure that we get only the most competent essay writers in the industry. We also ensure that the writers are handsomely compensated for their value. The majority of our writers are native English speakers. As such, the fluency of language and grammar is impeccable.
What if I don't like the paper?
There is a very low likelihood that you won't like the paper.
Reasons being:
When assigning your order, we match the paper's discipline with the writer's field/specialization. Since all our writers are graduates, we match the paper's subject with the field the writer studied. For instance, if it's a nursing paper, only a nursing graduate and writer will handle it. Furthermore, all our writers have academic writing experience and top-notch research skills.
We have a quality assurance that reviews the paper before it gets to you. As such, we ensure that you get a paper that meets the required standard and will most definitely make the grade.
In the event that you don't like your paper:
The writer will revise the paper up to your pleasing. You have unlimited revisions. You simply need to highlight what specifically you don't like about the paper, and the writer will make the amendments. The paper will be revised until you are satisfied. Revisions are free of charge
We will have a different writer write the paper from scratch.
Last resort, if the above does not work, we will refund your money.
Will the professor find out I didn't write the paper myself?
Not at all. All papers are written from scratch. There is no way your tutor or instructor will realize that you did not write the paper yourself. In fact, we recommend using our assignment help services for consistent results.
What if the paper is plagiarized?
We check all papers for plagiarism before we submit them. We use powerful plagiarism checking software such as SafeAssign, LopesWrite, and Turnitin. We also upload the plagiarism report so that you can review it. We understand that plagiarism is academic suicide. We would not take the risk of submitting plagiarized work and jeopardize your academic journey. Furthermore, we do not sell or use prewritten papers, and each paper is written from scratch.
When will I get my paper?
You determine when you get the paper by setting the deadline when placing the order. All papers are delivered within the deadline. We are well aware that we operate in a time-sensitive industry. As such, we have laid out strategies to ensure that the client receives the paper on time and they never miss the deadline. We understand that papers that are submitted late have some points deducted. We do not want you to miss any points due to late submission. We work on beating deadlines by huge margins in order to ensure that you have ample time to review the paper before you submit it.
Will anyone find out that I used your services?
We have a privacy and confidentiality policy that guides our work. We NEVER share any customer information with third parties. Noone will ever know that you used our assignment help services. It's only between you and us. We are bound by our policies to protect the customer's identity and information. All your information, such as your names, phone number, email, order information, and so on, are protected. We have robust security systems that ensure that your data is protected. Hacking our systems is close to impossible, and it has never happened.
How our Assignment  Help Service Works
You fill all the paper instructions in the order form. Make sure you include all the helpful materials so that our academic writers can deliver the perfect paper. It will also help to eliminate unnecessary revisions.
2.      Pay for the order
Proceed to pay for the paper so that it can be assigned to one of our expert academic writers. The paper subject is matched with the writer's area of specialization.
3.      Track the progress
You communicate with the writer and know about the progress of the paper. The client can ask the writer for drafts of the paper. The client can upload extra material and include additional instructions from the lecturer. Receive a paper.
4.      Download the paper
The paper is sent to your email and uploaded to your personal account. You also get a plagiarism report attached to your paper.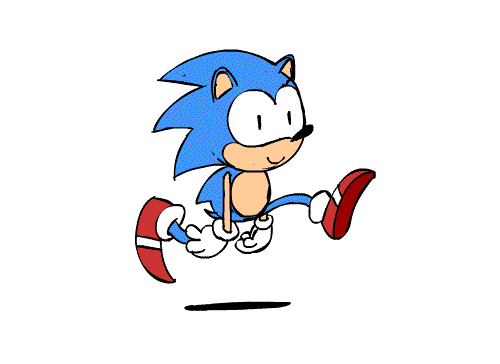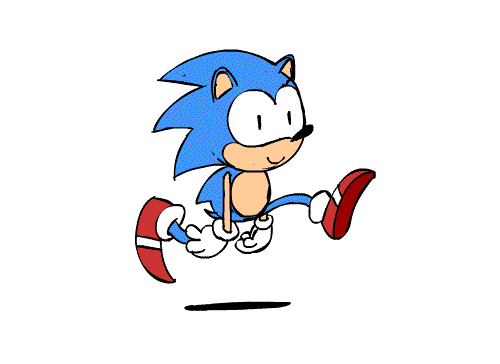 PLACE THIS ORDER OR A SIMILAR ORDER WITH US TODAY AND GET A PERFECT SCORE!!!
---