Ted Bundy: All-American Serial Killer
When women began disappearing in and around Seattle, Washington in 1974, nobody suspected Theodore Robert "Ted" Bundy would be behind their disappearances. Bundy was, after all, a student at the University of Washington, a political volunteer, and a suicide hotline operator. Again, no one would suspect him of being involved in the disappearances and murders of various women around Salt Lake City, Utah when he attended law school at the University of Utah, however, when he was arrested in August 1975, it was discovered that Bundy had been involved in the disappearances of at least 24 women in Washington, Oregon, Utah, Colorado. After he was extradited to Colorado, he escaped custody on two, occasions, on June 7, 1977 and December 30, 1977, which gave him the opportunity to make his way to Florida and kill at least six more women before he was finally apprehended and sentenced to death.
Victims, Crime Scenes, and Discoveries
One of the reasons that Bundy was initially so difficult to apprehend was his organization as a killer. In Serial Killers: The Method and Madness of Monsters, Peter Vronsky (2004) states, "Bundy was so organized that the police never located the crime scenes where his first seventeen victims were actually killed. Six of his [known] victims remain missing to this day" (p. 102). Furthermore, because of Bundy's extensive travelling throughout the United States, it is difficult to determine exactly how many crimes scenes there actually are.
Bundy's first victim was Karen Sparks. On January 4, 1974, Sparks was discovered in her bed with her face and hair matted with blood. On January 31, 1974, 22-year-old Lynda Healy disappeared from her basement apartment near the University of Washington (Vronsky, 2004, p. 122). On March 12, 1974, in Olympia, Washington, about an hour away from Seattle, Donna Gail Manson disappeared without a trace en route to a jazz concert. On April 17, 1974, Susan Rancourt also disappeared without a trace en route to meet with friends at the movies. While police found no trace of her movements prior to her disappearance, there were two witnesses that stated they saw a "young, handsome, neatly dressed man, with his left arm set in a cast and driving a bronze colored Volkswagen bug" (Vronsky, 2004, p. 123). On May 6, 1974, in Corvallis, Oregon, Kathy Parks disappeared without a trace on her way to meet friends for coffee (Vronsky, 2004, p.125). On June 1, 1974, Brenda Ball disappeared after being last seen trying to hitch a ride after the Flaming Tavern outside Seattle closed. On March 1, 1975, Ball's skull was found in the Taylor Mountains by forestry students. Upon a more extensive sweep of the area, law enforcement officials also found the remains of Rancourt, Parks, and Healy. On June 11, 1974, Bundy was back at the University of Washington attacking Georgeann Hawkins, who was last seen within 50 feet of her sorority house. Hawkins' body has never been found (Vronsky, 2004, p.126).
The first series of double murders committed by Bundy occurred on July 14, 1974 at Lake Sammamish State Park. The first victim was Jan Ott, who disappeared after talking to a then unknown handsome man who was wearing a cast (Vronsky, 2004, p.129). Two hours after Ott was last seen with Bundy, Denise Naslund disappeared after being approached by a man with a broken arm asking for help with his boat (Vronsky, 2004, p.130). Two months later, on September 7, 1974, Ott's and Naslund's remains were found in the Issaquah hills about a mile from the lake (Vronsky, 2004, p.132). It took days for forensic anthropologists to reassemble the remains during which they discovered bones from a third, unidentified body. On August 2, 1974, Carol Valenzuela disappeared without a trace, and although many had assumed she left town unannounced, her body was found in October in Olympia, Washington near the Oregon border. Her body had also been ravaged by animals and an unidentified set of remains was found next to her (Vronsky, 2004, p.132).
In August 1974, Bundy moved to Salt Lake City, Utah to attend law school and it would not take long before Bundy was back to his old habits. On October 2, 1974, Nancy Wilcox was last seen getting into a Volkswagen before disappearing without a trace (Vronsky, 2004, p.132). On October 18, 1974, Melissa Smith, the daughter of a local police chief, disappeared. Her body was found on October 28 and was the first intact enough to have an autopsy performed (Vronsky, 2004, p.133; Bell, n.d.). Less than two weeks later, on October 31, 1974, Laura Aime disappeared after leaving a party. Aime's body was found on November 27, 1974 — Thanksgiving Day — in American Fork Canyon (Utah County still looking for 2 women's killers, 1977).
Bundy would continue killing women until he was arrested for a final time in Florida, however, it was his next victim, Carol DaRonch, that would bring about Bundy's downfall in Utah. On November 8, 1974, Bundy attempted to abduct DaRonch, but she was able to fight him off when he tried to put handcuffs on her. Remaining undeterred and resolved to abduct a woman that day, he abducted Debra Kent from Viewmont High School. Kent disappeared after leaving the auditorium of a school play she was watching with her parents to go pick her brother up from a nearby skating rink. While Kent disappeared without a trace, police found a small handcuff key that would later prove to be a perfect match to the handcuff's used on DaRonch (Vronsky, 2004,p.133; Bell, n.d.).
After Kent's disappearance, Bundy temporarily moved on to attack women in Colorado. On January 12, 1975, in Snowmass at the Wildwood Inn, Caryn Campbell disappeared on her way to her room. Her body would be discovered a month later a few miles away (Vronsky, 2004, p.135; Bell, n.d.; Rule, 1989, p.126). On March 15, 1975 in Vail, Julie Cunningham disappeared on her way to meet a friend at a bar; her body was never found (Vronsky, 2004, p.136). On April 6, 1975, in Grand Junction, Denise Oliverson disappeared on her way to her parents' house. On April 15, 1975, Melanie Cooley disappeared without a trace in Nederland; her body was never recovered (Vronsky, 2004, p.136).
Bundy's next victim would be Lynette Culver who disappeared in May 1975 in Pocatello, Utah. Police did not know of Bundy's involvement in Culver's disappearance until Bundy made a last minute confession in which he also claimed that he dumped her body in the Snake River (Levenson, 1989). Another last minute confession was his involvement in the disappearance of Susan Curtis who disappeared without a trace from Provo, Utah, and whose body was never recovered on June 28, 1975 (Michaud & Aynesworth, 1999, p. 343). Bundy is also suspected to have been involved in the disappearances of Shelley Robertson in Golden, Colorado on July 1, 1975 and of Nancy Baird, who was last seen in Farmington, Utah, seven hours after Robertson disappeared (Vronsky, 2004, p.137).
Soon after these murders, Bundy would be arrested and incarcerated, however, after escaping from jail a second time, would move on to Florida and a final murder spree. On January 15, 1978, Bundy slipped into the Chi Omega sorority house "carrying a log and walked from room to room battering the heads of sleeping women" (Vronsky, 2004, p.139). These women were Lisa Levy and Margaret Bowman, who were killed, and Karen Chandler and Kathy Kleiner, both of whom survived the attack (Bell, n.d.). On the same night, and less than a mile away, Bundy brutally beat Cheryl Thomas. Bundy's final attack would take place on February 9, 1978 when Kimberly Leach disappeared from in front of her school. Her body would be discovered in April in an abandoned shed in Suwannee County. She had been strangled, and raped and sodomized (Vronsky, 2004, p.139; Bell, n.d.). He was finally arrested on February 15, 1978.
Evidence
Because of the massive geographical extent of Bundy's crimes, the evidence collected at various scenes was not cross-examined to the fullest extent. One of the limitations of evidence collection and cross-examination was the lack of technology present to allow law enforcement officials communicate their findings, compare notes, and run queries to narrow their suspect pool. Because of these limitations, when Bundy was arrested in Utah for the attempted kidnapping of DaRonch, among other things, they did not know about his involvement in the disappearances of women in Washington. Since the first discovery of Bundy's victims in and near Seattle, police had compiled a list of 3,000 names — Bundy's reported four times — which were fed into a computer for analysis. The names of Volkswagen owners in Washington was subsequently added as were the names of victims' friends, the names of people in their address books, the class lists of missing students, mental patients in state within the last 10 years, known sex offenders, names of hotel guests staying near Lake Sammamish, and the names of people renting horses to ride (Vronsky, 2004, p.134). Law enforcement officials then compiled and printed a list of names that appeared twice (600 results, including Bundy), four times (400 results, including Bundy), and five times (25 results, excluding Bundy).
While police were sorting through this information in Washington, he was being tracked down in Utah. On August 16, 1975 at 2:30 A.M., in Granger, Utah, Sgt. Bob Hayward pulled Bundy over for suspicious activity (Bell, n.d.). During a search of Bundy's car, police uncovered handcuffs, a ski mask, ice pick, bits of rope, and torn strips of sheets. Despite being taken into custody, being charged with evading police, and being fingerprinted, he was released because they did not have any evidence to hold him (Vronsky, 2004, p.137). It was only after Utah law enforcement agencies held their weekly meeting in which they compared notes on arrests and other criminal activities, that they realized that they had had Bundy in custody but let him go. Although Bundy was initially charged with possession of burglary tools, he was charged with aggravated kidnapping on October 2, 1975 when DaRonch, the director of the play at Viewmont High School that Bundy had initially approached, and a friend of Kent picked Bundy out of a seven man line-up that they launched an investigation into his criminal activities. During a search of Bundy's apartment, police discovered a brochure advertising the play at Viewmont High School and a guide to Colorado resorts with Wildwood Inn checked off (Keppel, 2005, p.71). While awaiting trial, Bundy remained free on bail and was not incarcerated until he was found guilty beyond reasonable doubt of aggravated kidnapping and sentenced on June 30, 1976 to 15 years in prison with the possibility of parole (Bell, n.d.).
While Bundy was incarcerated in Utah, law enforcement officials began looking for evidence that would connect him to Campbell's and Smith's disappearances. In Bundy's car, detectives discovered hairs that were later examined by the FBI and found to be "characteristically alike to Campbell's and Smith's" (Bell, n.d.; Boynton, 2007, p.32). Also, impressions taken from the crowbar found in Bundy's car matched the impressions in Campbell's skull. Other evidence found included gas receipts putting him in and around places where crimes took place, credit card slips, phone bills, hair samples, and witness statements (Vronsky, 2004, p.138). On October 22, 1976, Colorado police filed charges against Bundy for his involvement in Campbell's murder. He was then extradited to Colorado where he escaped before he could stand trial.
When Bundy was arrested in Florida after the Chi Omega attacks and Kimberly Leach's disappearance, police began to compile evidence to link him to Leach's disappearance. They not only found the white van stolen by Bundy to commit the crime, but also had three witnesses identifying him as the man driving the van, and "forensic tests conducted on the van yielded fibers of material that had come from Bundy's clothes" (Bell, n.d.). Tests also revealed that the blood collected from the van's carpet was a match to Leach's blood type, and that semen and Bundy's blood type were found on her underwear. Also, Bundy's shoeprints were found in the soil next to where Leach's body was found (Bell, n.d.). Credit card receipts also place Bundy in Lake City at the time of murder and a witness linked Bundy to the knife used to kill Leach (Boynton, 2007, p.39). Bundy was charged with Leach's murder on July 31, 1978.
The most damning evidence against Bundy would be collected at the Chi Omega house. Evidence collected included blood from the four victims, latent fingerprints that later proved to be unuseful, chewing gum found in one of the victims' hair that was accidentally destroyed at the crime lab, a section of flesh from Levy's buttocks with teeth marks, and pillows, blankets, nightgowns, and panties (Boynton, 2007, p.33). Also, "[at] the crime scene, an alert police officer had place a yellow ruler next to the bite marks [on Levy's buttocks] and photographed them. This would prove to be a crucial move because actual tissue sampleswere later destroyed during analysis" (Boynton, 2007, p.37). The most important evidence collected in the Chi Omega murders would prove to be the photograph of Levy's buttocks, which allowed prosecutors to use forensic dentistry to convict Bundy of Levy's and Bowman's murder.
Result of Analytical Tests
After he was arrested in Florida, Bundy refused to give imprints of his teeth, however, he was forced to do so when a search warrant ordered him to comply (Boynton, 2007, p.37). There are several difficulties that arise when performing forensic dental analysis such as "multiple bites" in the same position. These types of bites can make it difficult to identify specific bite marks. A second issue arises is the correct duplication of the biter's teeth. Dr. Michael Bowers (2011) states, "New research indicates the biomechanics of skin and biting pressure produces uncorrectable pattern distribution[which] leads to subjective and unreliable interpretations & #8230;during comparison with suspects." Bundy's teeth were so unique, that this type of analysis could be performed.
In order to compare the impressions of Bundy's teeth to the photograph of Levy's buttocks, two transparent overlays were superimposed on the original picture. The first overlay was a hand drawn "hollow volume" type that showed Bundy's lower front teeth and the second overlay was a felt pen "drawing of the edges of Bundy's teeth" (Bowers, 2011). A close analysis of these overlays, in relation to the picture, allows a person to see the "differing values of teeth are and definition between the two methods" (Bowers, 2011). During the Chi Omega trial, Dr. Richard Souviron of Coral Gables, Florida testified and explained how the impressions were matched. He pointed out alignment, size, sharpness, and chipping (Boynton, 2007, p.37). Dr. Souviron also explained how the double bite mark on Levy's buttocks was created. Dr. Souviron explained, "After biting once, the assailant had turned sideways and bit again wit the top teeth remaining in the same position, as the lower teeth left two rings" (Boynton, 2007, p.37). During cross-examination, Dr. Souviron went on to explain "how he had conducted several experiments at the morgue with the model of Bundy's teeth in order to ensure standardization of his results" (Boynton, 2007, p.37). Furthermore, Dr. Lowell Levine, the chief consultant on forensic dentistry for the New York City Medical Examiner's Office supported Dr. Souviron's testimony and added that Levy was not moving at the time the teeth marks were inflicted (Boynton, 2007, p.37). These prosecution witnesses determined that the bite marks were unique to Bundy; like fingerprints, teeth impressions are unique to humans.
Conclusion
Bundy was found guilty on July 24, 1979 of two counts of murder, three counts of attempted first degree murder, and two counts of burglary for having broken into the Chi Omega house and into Thomas's home. Bundy was sentenced to death for the two murders. Six months later, he was forced to stand trial for Kimberly Leach's murder. On February 10, 1980, he was sentenced to death for a third time. Right before he was executed, Bundy decided to confess to his crimes, providing shocking details into what he had done, and shedding light onto disappearances that law enforcement officials did not know Bundy had been involved in (Bell, n.d.). Bundy was finally executed, after exhausting all his appeals, on January 24, 1989.
References
Bell, R. (n.d.). Ted Bundy. Crime Library: Criminal Minds and Methods. Accessed 20 April
2013, from http://www.trutv.com/library/crime/serial_killers/notorious/bundy/index_1.html
Bowers, M. (2011, Oct. 23). Ted Bundy bitemarks and Richard Milone: How DNA, bitemark research and failed cases have changed bitemark analysis. Forensic Odontology — Bitemark Evidence. Accessed 20 April 2013, from http://bitemarks.org/2011/10/23/ted-bundy-bitemarks-and-richard-milone-how-dna-bitemark-research-and-failed-cases-have-changed-bitemark-analysis/
Boynton, G. (2007). Ted Bundy: the serial killer next door. Crimes and Trials of the Century.
Eds. Steven Chermak and Frankie Bailey. Westport, Connecticut: Greenwood Publishing Group, Inc.
Keppel, R. (2005). The Riverman: Ted Bundy and I Hunt for the Green River Killer. New York:
Pocket Books.
Levenson, B. (1989, Jan. 25). The execution of Ted Bundy: Interview identifies victim, 12, in Idaho. Orlando Sentinel. Accessed 20 April 2013, from http://articles.orlandosentinel.com/1989-01-25/news/8901250256_1_bundy-pocatello-girl
Michaud, S. And Aynesworth, H. (1999). The Only Living Witness: The True Story of Serial Sex
Killer Ted Bundy. Irving, Texas: Authorlink Press.
Rule, A. (1989). The Stranger Beside Me. New York: Signet.
Utah County still looking for 2 women's killers. (1977, Dec. 16). The Deseret News. Accessed 20 April 2013, from http://news.google.com/newspapers?nid=336&dat=19771216&id=Q1AOAAAAIBAJ&sjid=Z4ADAAAAIBAJ&pg=3420,365710
Vronsky, P. (2004). Serial Killers: The Method and the Madness of Monsters. New York:
Berkeley Books.
---
Are you busy and do not have time to handle your assignment? Are you scared that your paper will not make the grade? Do you have responsibilities that may hinder you from turning in your assignment on time? Are you tired and can barely handle your assignment? Are your grades inconsistent?
Whichever your reason is, it is valid! You can get professional academic help from our service at affordable rates. We have a team of professional academic writers who can handle all your assignments.
Plagiarism free papers
Timely delivery
Any deadline
Skilled, Experienced Native English Writers
Subject-relevant academic writer
Adherence to paper instructions
Ability to tackle bulk assignments
Reasonable prices
24/7 Customer Support
Get superb grades consistently
Online Academic Help With Different Subjects
Literature
Students barely have time to read. We got you! Have your literature essay or book review written without having the hassle of reading the book. You can get your literature paper custom-written for you by our literature specialists.
Finance
Do you struggle with finance? No need to torture yourself if finance is not your cup of tea. You can order your finance paper from our academic writing service and get 100% original work from competent finance experts.
Computer science
Computer science is a tough subject. Fortunately, our computer science experts are up to the match. No need to stress and have sleepless nights. Our academic writers will tackle all your computer science assignments and deliver them on time. Let us handle all your python, java, ruby, JavaScript, php , C+ assignments!
Psychology
While psychology may be an interesting subject, you may lack sufficient time to handle your assignments. Don't despair; by using our academic writing service, you can be assured of perfect grades. Moreover, your grades will be consistent.
Engineering
Engineering is quite a demanding subject. Students face a lot of pressure and barely have enough time to do what they love to do. Our academic writing service got you covered! Our engineering specialists follow the paper instructions and ensure timely delivery of the paper.
Nursing
In the nursing course, you may have difficulties with literature reviews, annotated bibliographies, critical essays, and other assignments. Our nursing assignment writers will offer you professional nursing paper help at low prices.
Sociology
Truth be told, sociology papers can be quite exhausting. Our academic writing service relieves you of fatigue, pressure, and stress. You can relax and have peace of mind as our academic writers handle your sociology assignment.
Business
We take pride in having some of the best business writers in the industry. Our business writers have a lot of experience in the field. They are reliable, and you can be assured of a high-grade paper. They are able to handle business papers of any subject, length, deadline, and difficulty!
Statistics
We boast of having some of the most experienced statistics experts in the industry. Our statistics experts have diverse skills, expertise, and knowledge to handle any kind of assignment. They have access to all kinds of software to get your assignment done.
Law
Writing a law essay may prove to be an insurmountable obstacle, especially when you need to know the peculiarities of the legislative framework. Take advantage of our top-notch law specialists and get superb grades and 100% satisfaction.
What discipline/subjects do you deal in?
We have highlighted some of the most popular subjects we handle above. Those are just a tip of the iceberg. We deal in all academic disciplines since our writers are as diverse. They have been drawn from across all disciplines, and orders are assigned to those writers believed to be the best in the field. In a nutshell, there is no task we cannot handle; all you need to do is place your order with us. As long as your instructions are clear, just trust we shall deliver irrespective of the discipline.
Are your writers competent enough to handle my paper?
Our essay writers are graduates with bachelor's, masters, Ph.D., and doctorate degrees in various subjects. The minimum requirement to be an essay writer with our essay writing service is to have a college degree. All our academic writers have a minimum of two years of academic writing. We have a stringent recruitment process to ensure that we get only the most competent essay writers in the industry. We also ensure that the writers are handsomely compensated for their value. The majority of our writers are native English speakers. As such, the fluency of language and grammar is impeccable.
What if I don't like the paper?
There is a very low likelihood that you won't like the paper.
Reasons being:
When assigning your order, we match the paper's discipline with the writer's field/specialization. Since all our writers are graduates, we match the paper's subject with the field the writer studied. For instance, if it's a nursing paper, only a nursing graduate and writer will handle it. Furthermore, all our writers have academic writing experience and top-notch research skills.
We have a quality assurance that reviews the paper before it gets to you. As such, we ensure that you get a paper that meets the required standard and will most definitely make the grade.
In the event that you don't like your paper:
The writer will revise the paper up to your pleasing. You have unlimited revisions. You simply need to highlight what specifically you don't like about the paper, and the writer will make the amendments. The paper will be revised until you are satisfied. Revisions are free of charge
We will have a different writer write the paper from scratch.
Last resort, if the above does not work, we will refund your money.
Will the professor find out I didn't write the paper myself?
Not at all. All papers are written from scratch. There is no way your tutor or instructor will realize that you did not write the paper yourself. In fact, we recommend using our assignment help services for consistent results.
What if the paper is plagiarized?
We check all papers for plagiarism before we submit them. We use powerful plagiarism checking software such as SafeAssign, LopesWrite, and Turnitin. We also upload the plagiarism report so that you can review it. We understand that plagiarism is academic suicide. We would not take the risk of submitting plagiarized work and jeopardize your academic journey. Furthermore, we do not sell or use prewritten papers, and each paper is written from scratch.
When will I get my paper?
You determine when you get the paper by setting the deadline when placing the order. All papers are delivered within the deadline. We are well aware that we operate in a time-sensitive industry. As such, we have laid out strategies to ensure that the client receives the paper on time and they never miss the deadline. We understand that papers that are submitted late have some points deducted. We do not want you to miss any points due to late submission. We work on beating deadlines by huge margins in order to ensure that you have ample time to review the paper before you submit it.
Will anyone find out that I used your services?
We have a privacy and confidentiality policy that guides our work. We NEVER share any customer information with third parties. Noone will ever know that you used our assignment help services. It's only between you and us. We are bound by our policies to protect the customer's identity and information. All your information, such as your names, phone number, email, order information, and so on, are protected. We have robust security systems that ensure that your data is protected. Hacking our systems is close to impossible, and it has never happened.
How our Assignment  Help Service Works
You fill all the paper instructions in the order form. Make sure you include all the helpful materials so that our academic writers can deliver the perfect paper. It will also help to eliminate unnecessary revisions.
2.      Pay for the order
Proceed to pay for the paper so that it can be assigned to one of our expert academic writers. The paper subject is matched with the writer's area of specialization.
3.      Track the progress
You communicate with the writer and know about the progress of the paper. The client can ask the writer for drafts of the paper. The client can upload extra material and include additional instructions from the lecturer. Receive a paper.
4.      Download the paper
The paper is sent to your email and uploaded to your personal account. You also get a plagiarism report attached to your paper.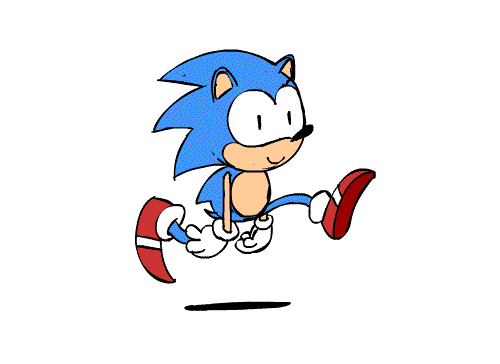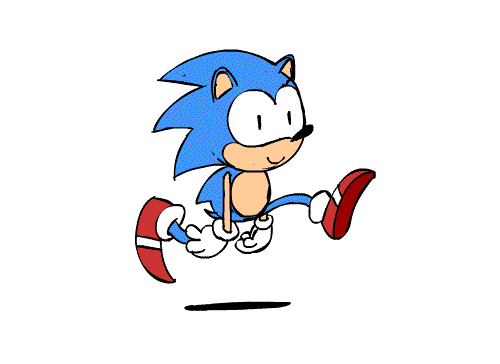 PLACE THIS ORDER OR A SIMILAR ORDER WITH US TODAY AND GET A PERFECT SCORE!!!
---