L.K. Abraham's book Mama Might Be Better off Dead: The Failure of Health Care in Urban America. The critique includes topics such as the book's purpose, the book's scrutiny of the different healthcare aspects with regards to America's poor, and reactions of readers to the work. The focus of the book is on healthcare as of and upto 1994, the publication date; it does not take into consideration and/or discuss the healthcare changes as of the Affordable Care Act, also known as 'Obamacare'.
Topic of Book
This book's main topic is the effectiveness of healthcare in the United States (U.S.) with regards to the poor as of 1994; it also addresses particular formalities of American healthcare. Many of these issues have been addressed with the recent Affordable Care Act.
Purpose of the Book
L.K. Abraham's Mama Might Be Better off Dead offers a profound, unsettling view of the human aspects of healthcare. A disturbing, yet illuminating read, the book provides readers with a glimpse into the life of four generations of an African-American poverty-ridden family, plagued with the dreadful illnesses that have become commonplace in the inner cities of America.
Primary Audience
This book basically addresses anyone who takes interest in the healthcare issues of low-income American families. It would also be of value for those seeking to compare and contrast healthcare for the indigent before and after implementation of the Affordable Care Act.
Brief Summary
The book's story happens in the locality of North Lawndale, in the shadow of the Chicago Loop. Despite being surrounded by several of the best medical facilities in the city, North Lawndale can be counted among the sickest and most under-served neighborhoods in America, in terms of medical access (Mama Might Be Better Off Dead: The Failure of Health Care in Urban America ). The Banks household, with its head of the family, Jackie Banks, struggles with numerous medical crises. Jackie has to watch over her diabetic grandmother, ailing father, her husband who is dealing with kidney dialysis, and three children. From dialysis unit and emergency room visits, to home-care trials, and striving for eligibility to Medicaid, Abraham records their access (or dearth of access, to put it more precisely) to medical attention.
Narrated sympathetically yet without a sentimental touch, the story of the Banks family exposes an inefficient system of healthcare, undermined further by the effects (both direct as well as indirect) of poverty. Poor people easily become sick Mama Might Be Better off Dead: The Failure of Health Care in Urban America). Also, sick people's families soon become even poorer. These themes are deftly woven together by Abraham to persuasively argue for reforms in health care, while at the same time unflinchingly displaying the complexities of making true reforms, which are both difficult and essential. The book has the potential to change the manner in which healthcare is understood in the U.S. It effectively presents a place to begin a debate on the current healthcare conditions for those readers seeking to find out about the current state of promises made by American healthcare authorities, and what is actually delivered.
MS Issues and Concepts
The book encompasses various concepts of healthcare as seen in Medicaid and Medicare. Wide arrays of issues are portrayed as being the outcome of poor medical attention, owing to low income (Writer Thoughts). Ideas addressed in the book include Medicaid eligibility, visits to dialysis units, emergency rooms and home-care struggles.
Contribution to Course/Contribution to Learning
The ability of students pursuing a degree in nursing to become educated on, as well as to impact the movement on American healthcare reforms inspired the staff of an online course on Health and Social Policy to formulate an assignment. This assignment combined comparative effective investigation with a Capitol Hill visit to meet representatives of the Congress (Manning and Grosso, 2011). Preparation for, and participation in such assignments can be challenging for doctoral students who are earning their degree online, and are already engaged in professional and family responsibilities. However, from the perspectives of both students and faculty, the lasting professional value developments are immeasurable.
Assignment readings of the course, PowerPoint presentations with audio components, discussion boards, and video clips facilitated students to acquire working knowledge concerning analysis and development of policies, history of American healthcare laws in relation to contemporary and advanced nursing practices, advocacy models, healthcare financing and delivery, and related social and ethical justice implications (Manning and Grosso, 2011). Course readings such as Abraham's critically acclaimed book Mama Might Be Better off Dead: The Failure of Health Care in Urban America offered students an insightful view into healthcare's human aspects.
Book Critique/Reaction
Two things have been discovered upon setting out to review former journalist of Chicago, Laurie Kaye Abraham's Mama Might Be Better off Dead: The Failure of Health Care in Urban America, which chronicles the battles of a destitute, urban family in obtaining healthcare. First, the author did a splendid job in summarizing what this unusual book was all about in her introduction; she also presented aspects of how her book was different compared to a conventional review (Mama Might Be Better off Dead). Second, even in the brief synopsis, Abraham, in explicit terms unmatched by rhetorical and statistical abstractions, succeeded in explaining why health insurance facilities for the poverty-ridden could not be akin to offering healthcare support. She also explained why all reforms to healthcare that continue to ignore the fundamental requirements of the country's poor will undoubtedly fail.
In her book, Abraham indicates that a long-ignored segment of America's population does not come under any healthcare plan as of the date it was written. (The massive changes to the healthcare in the United States as a consequence of what is called 'ObamaCare' are not addressed.) In part, problems for the indigent come about because several years of being neglected by the bureaucracy has made them weary and cynical of the struggle taken to obtain decent medical attention and partly because, in spite of their persistent attempts, they are too often denied medical care (Stabiner, 1993). Abraham resided for a year in North Lawndale, Illinois, a poverty-ridden black- community locality and alarming medical wasteland in Chicago, in which follow-up medical care could be considered a harsh joke, basic courtesy a costly luxury, and financial support a cruel maze encouraging divorce and unemployment. What is more appalling is that North Lawndale is just one among countless such neighborhoods that can be found all over America.
Abraham's 'Mama Might Be Better off Dead' recounts the life story of African-American Jackie Banks, as well as that of her poor family, and the attempts made by them to hold together the family's health. Her aged grandmother, by whom she was raised, has only just had one leg amputated as a complication of high and uncontrolled diabetes, which could have been treated better; her remaining foot has also begun to look bad. Banks' father, a visitor to the family only when he is in need of help, had experienced a stroke during his forties due to not heeding warnings regarding his excessive blood pressure (Stabiner, 1993). Jackie's husband, on the other hand, is down with a progressive kidney illness, which could possibly have been decelerated by early diagnosis; he has to arise many times in a week, before dawn, to visit a dialysis unit, as home dialysis is out of reach, given the meager family resources.
In the year that Abraham spent with the Bank family, she unraveled an extremely complex system, which a few patients basically give up on, becoming victims not just of the disease, but of state medical rules and regulations as well. The national welfare system is completely filled with Catch-22s- for instance, in case Jackie's grandmother states the income she earned, she would be liable to pay a larger amount for getting medical assistance; if their family income rises enough to shift from their miserable neighborhood to the marginally better locality as Jackie wishes, a large amount of money would have to be spent on medical bills. In a state of defeat before they begin to progress up the income and lifestyle ladder, the Banks family has no choice but to remain where they currently are. However, the infinitely sadder and more subtle issues they face are how they are given treatment after finding a doctor. Any individual who sits through a medical appointment, as an internist takes the entire medical history of the patient will cringe at the blunt indifference that Abraham's subjects are shown (Stabiner, 1993). Physicians do not ask them regarding past medical problems, nor do they follow through on future treatment. A few luminous heroes can certainly be seen- doctors who could make a comfortable living someplace else but observed the necessity of them being in Mount Sinai's emergency room; however, for each of these doctors, there are a trickle of marginal ones- that is, doctors having diplomas from obscure medical schools in foreign countries, who have discerned the way to make America's welfare system work for to their personal ends without making commitments to patients.
Prodigious research has been conducted by Abraham; her understanding of the dizzying ride of Bank's family is formidable. Her best strength, however, which is her attention and focus on detail, has been the one weakness of the book (Stabiner, 1993). Abraham has set a challenging task for herself- a process work, driven by a narration of her time with the Banks family, which also offers a summary of the healthcare policies of the nation- the shift from tale to analysis sometimes does not work. More frequently than required, she takes a step back to remind readers of the injustice of the American healthcare system, which is inadequate for poor people's needs, and that neglecting them perpetuates the health issues that they suffer.
Understandings of Key Topics:
Factors affecting mortality, morbidity, and demography of health; the influence of values, culture, and customs on health & health-seeking behavior; the relationships between health/health care and other social issues/problems; the dominant health services delivery issues in the U.S.; and the sociopolitical dimensions of health services delivery
What is the reason for poverty being linked to increased mortality and morbidity? Several commentators have acknowledged the dearth of underlying evidence linking health with poverty, however, this book highlights that poor people have poor diets, are disabled more by any given condition, work in more hazardous environments, and have lesser access to medical attention than wealthy individuals (Medical Care and the Health of the Poor). Though it is universally agreed that good or bad health isn't only a consequence of medical attention, authors explain several insufficiently circulated but effective treatments that could narrow down the health disparity between the poor and rich.
Several conclusions are drawn by authors regarding the condition of the country's healthcare system, and speculations are made concerning the future. Firstly, disparities between different socioeconomic classes with regards to health outcomes have increased to magnitudes that make it inevitable for a social response (Medical Care and the Health of the Poor). Secondly, based on what has occurred in other nations that have dealt with the disparities concerning health between the poor and rich, America may not develop an entirely equitable system. Several democratic nations tolerate inequities in delivery of healthcare, provided universal access is granted to services, and the base coverage level is accepted by a major part of the country's population. Several nations also grant additional benefits to their wealthier subjects. However, if the base coverage level is unacceptable to a large segment of population, and is foisted on the minority (for instance, Medicaid), then the advantages of base coverage tend to decrease over time, with democratic principles of justice being challenged (Medical Care and the Health of the Poor). Thirdly, a sturdy infrastructure for public health will be required to tackle nation-wide health problems, even if universal health-care access is implemented.
For individuals more persuaded by personal narrations than expert opinion, this book by Abraham offers a dramatic view of the failure of the American healthcare system to address the struggles of the country's poor. The journalist, Abraham spent 3 years following a black Chicago family, residing in the impoverished neighborhood of North Lawndale, and chronicled their health issues and struggles to acquire medical care. The book presents the obstacles faced by the Banks family to portray the problems innate in America's patchwork healthcare provision for the poverty-ridden (Medical Care and the Health of the Poor).
This book can be accessed by a vast audience and offers broad references to health policy as well as medical literature. Some examples reported by Abraham may even startle healthcare personnel, who primarily tend to poor people. In those days when the book's central figure, Jackie Banks, takes her grandma for a checkup and is informed that her grandmother's blood pressure level is good, she holds back the remaining anti-hypertensive medication that should be taken for the day, to save funds, thinking (wrongly) that medication should only be administered on those days when the blood pressure level of her grandma is bad. Since Jackie can't usually afford $75 for a van to take her disabled grandma to the doctor, she skips alternate checkups with each of the 2 specialists that her grandma needs to visit (Medical Care and the Health of the Poor).
Several examples are also quoted of the dreadful results of Medicare's reimbursement policy for acute medical conditions as compared with preventable or chronic conditions. Adult diapers are unaffordable for Jackie's incontinent grandmother; Medicare does not cover the expenses, although it would cover expenses of urinary catheters that can result in sepsis and bladder infection. The author doesn't ignore the necessity for individuals to personally take responsibility for their own health. She matter-of-factly describes the consumption of cocaine and alcohol by Jackie's husband, despite him being on kidney dialysis (Medical Care and the Health of the Poor). She makes no excuses for the failure of Jackie to obtaining a cost-free measles shot for her daughter when an outbreak of the disease occurs in Chicago. Still, she repeatedly illustrates how the greatest efforts for obtaining care can also be impeded by the system's inadequacy and irrationality. When such efforts are destabilized by use of drugs, as well as a lack of proper education, and other problems typical of poverty in urban areas, good health and well-being appear to be far beyond reach.
Conclusion
Abraham says that her tale of a struggling household directly speaks to the menaces faced by an increasing number of American middle-class families as the un-insurance wave swells. However, the point that most strongly comes through from Abraham's book is a reality that a majority of America's mainstream population is unlikely to personally experience (Rochefort, 1994). In light of the above statement, the biggest danger to a complete healthcare reform lies in the proposals which would utilize modest reforms in insurance to assuage the foremost fears of America's middle-class, while not actually dealing with the crucial matter of social fairness framed so eloquently by Abraham. It can readily be said that the inequities and injustices described in this book have been likely to have had a strong impact upon the recently implemented Affordable Care Act. It is hoped that at least some of the issues shown in Abraham's book have been addressed.
References
Abraham, LK. Mama Might Be Better Off Dead: the Failure of Health Care in Urban America. 1994. Chicago: University of Chicago Press.
Mama Might Be Better Off Dead: The Failure of Health Care in Urban America." (n.d.). Retrieved April 26, 2015, from http://www.press.uchicago.edu/ucp/books/book/chicago/M/bo3620077.html
'Mama Might Be Better Off Dead.' The human face of health care. (1993). Health PAC Bulletin, 23(4), 30-33. Retrieved April 26, 2015, from http://www.ncbi.nlm.nih.gov/pubmed/10133594
Manning & Grosso. (2011). Doctor of Nursing Practice Students Advocating For Health Care Access, Quality, and Reform: From the Virtual Classroom to Capitol Hill. (33). Retrieved April 27, 2015, from http://jdc.jefferson.edu/cgi/viewcontent.cgi?article=1032&context=nursfp
Medical Care and the Health of the Poor Mama Might Be Better Off Dead: The Failure of Health Care in Urban America. (1994). The New England Medical Journal. Retrieved April 26, 2015, from http://www.nejm.org/doi/full/10.1056/NEJM199403173301126
Rochefort, D. (1994). Beneath The Abstractions Of Our Health Care Debate. Health Affairs, 13(4). Retrieved April 26, 2015, from http://content.healthaffairs.org/content/13/4/225.full.pdf
Stabiner, K. (1993, October 5). Book Review: A Free Fall Through the Health-Care Gap: Mama Might Be Better Off Dead: The Failure of Health Care in Urban America by Laurie Kaye Abraham. Retrieved April 26, 2015, from http://articles.latimes.com/1993-10-05/news/vw-42324_1_health-care-program
---
Are you busy and do not have time to handle your assignment? Are you scared that your paper will not make the grade? Do you have responsibilities that may hinder you from turning in your assignment on time? Are you tired and can barely handle your assignment? Are your grades inconsistent?
Whichever your reason is, it is valid! You can get professional academic help from our service at affordable rates. We have a team of professional academic writers who can handle all your assignments.
Plagiarism free papers
Timely delivery
Any deadline
Skilled, Experienced Native English Writers
Subject-relevant academic writer
Adherence to paper instructions
Ability to tackle bulk assignments
Reasonable prices
24/7 Customer Support
Get superb grades consistently
Online Academic Help With Different Subjects
Literature
Students barely have time to read. We got you! Have your literature essay or book review written without having the hassle of reading the book. You can get your literature paper custom-written for you by our literature specialists.
Finance
Do you struggle with finance? No need to torture yourself if finance is not your cup of tea. You can order your finance paper from our academic writing service and get 100% original work from competent finance experts.
Computer science
Computer science is a tough subject. Fortunately, our computer science experts are up to the match. No need to stress and have sleepless nights. Our academic writers will tackle all your computer science assignments and deliver them on time. Let us handle all your python, java, ruby, JavaScript, php , C+ assignments!
Psychology
While psychology may be an interesting subject, you may lack sufficient time to handle your assignments. Don't despair; by using our academic writing service, you can be assured of perfect grades. Moreover, your grades will be consistent.
Engineering
Engineering is quite a demanding subject. Students face a lot of pressure and barely have enough time to do what they love to do. Our academic writing service got you covered! Our engineering specialists follow the paper instructions and ensure timely delivery of the paper.
Nursing
In the nursing course, you may have difficulties with literature reviews, annotated bibliographies, critical essays, and other assignments. Our nursing assignment writers will offer you professional nursing paper help at low prices.
Sociology
Truth be told, sociology papers can be quite exhausting. Our academic writing service relieves you of fatigue, pressure, and stress. You can relax and have peace of mind as our academic writers handle your sociology assignment.
Business
We take pride in having some of the best business writers in the industry. Our business writers have a lot of experience in the field. They are reliable, and you can be assured of a high-grade paper. They are able to handle business papers of any subject, length, deadline, and difficulty!
Statistics
We boast of having some of the most experienced statistics experts in the industry. Our statistics experts have diverse skills, expertise, and knowledge to handle any kind of assignment. They have access to all kinds of software to get your assignment done.
Law
Writing a law essay may prove to be an insurmountable obstacle, especially when you need to know the peculiarities of the legislative framework. Take advantage of our top-notch law specialists and get superb grades and 100% satisfaction.
What discipline/subjects do you deal in?
We have highlighted some of the most popular subjects we handle above. Those are just a tip of the iceberg. We deal in all academic disciplines since our writers are as diverse. They have been drawn from across all disciplines, and orders are assigned to those writers believed to be the best in the field. In a nutshell, there is no task we cannot handle; all you need to do is place your order with us. As long as your instructions are clear, just trust we shall deliver irrespective of the discipline.
Are your writers competent enough to handle my paper?
Our essay writers are graduates with bachelor's, masters, Ph.D., and doctorate degrees in various subjects. The minimum requirement to be an essay writer with our essay writing service is to have a college degree. All our academic writers have a minimum of two years of academic writing. We have a stringent recruitment process to ensure that we get only the most competent essay writers in the industry. We also ensure that the writers are handsomely compensated for their value. The majority of our writers are native English speakers. As such, the fluency of language and grammar is impeccable.
What if I don't like the paper?
There is a very low likelihood that you won't like the paper.
Reasons being:
When assigning your order, we match the paper's discipline with the writer's field/specialization. Since all our writers are graduates, we match the paper's subject with the field the writer studied. For instance, if it's a nursing paper, only a nursing graduate and writer will handle it. Furthermore, all our writers have academic writing experience and top-notch research skills.
We have a quality assurance that reviews the paper before it gets to you. As such, we ensure that you get a paper that meets the required standard and will most definitely make the grade.
In the event that you don't like your paper:
The writer will revise the paper up to your pleasing. You have unlimited revisions. You simply need to highlight what specifically you don't like about the paper, and the writer will make the amendments. The paper will be revised until you are satisfied. Revisions are free of charge
We will have a different writer write the paper from scratch.
Last resort, if the above does not work, we will refund your money.
Will the professor find out I didn't write the paper myself?
Not at all. All papers are written from scratch. There is no way your tutor or instructor will realize that you did not write the paper yourself. In fact, we recommend using our assignment help services for consistent results.
What if the paper is plagiarized?
We check all papers for plagiarism before we submit them. We use powerful plagiarism checking software such as SafeAssign, LopesWrite, and Turnitin. We also upload the plagiarism report so that you can review it. We understand that plagiarism is academic suicide. We would not take the risk of submitting plagiarized work and jeopardize your academic journey. Furthermore, we do not sell or use prewritten papers, and each paper is written from scratch.
When will I get my paper?
You determine when you get the paper by setting the deadline when placing the order. All papers are delivered within the deadline. We are well aware that we operate in a time-sensitive industry. As such, we have laid out strategies to ensure that the client receives the paper on time and they never miss the deadline. We understand that papers that are submitted late have some points deducted. We do not want you to miss any points due to late submission. We work on beating deadlines by huge margins in order to ensure that you have ample time to review the paper before you submit it.
Will anyone find out that I used your services?
We have a privacy and confidentiality policy that guides our work. We NEVER share any customer information with third parties. Noone will ever know that you used our assignment help services. It's only between you and us. We are bound by our policies to protect the customer's identity and information. All your information, such as your names, phone number, email, order information, and so on, are protected. We have robust security systems that ensure that your data is protected. Hacking our systems is close to impossible, and it has never happened.
How our Assignment  Help Service Works
You fill all the paper instructions in the order form. Make sure you include all the helpful materials so that our academic writers can deliver the perfect paper. It will also help to eliminate unnecessary revisions.
2.      Pay for the order
Proceed to pay for the paper so that it can be assigned to one of our expert academic writers. The paper subject is matched with the writer's area of specialization.
3.      Track the progress
You communicate with the writer and know about the progress of the paper. The client can ask the writer for drafts of the paper. The client can upload extra material and include additional instructions from the lecturer. Receive a paper.
4.      Download the paper
The paper is sent to your email and uploaded to your personal account. You also get a plagiarism report attached to your paper.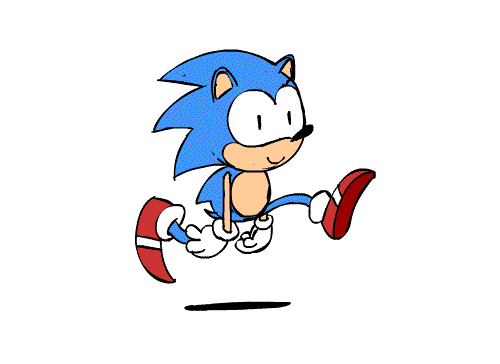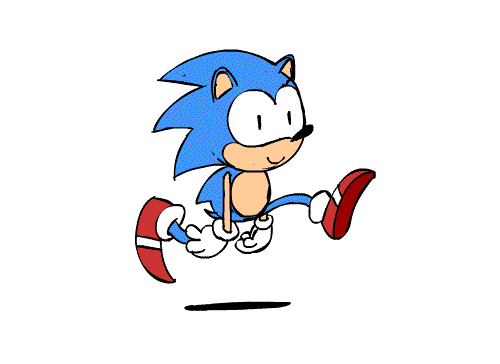 PLACE THIS ORDER OR A SIMILAR ORDER WITH US TODAY AND GET A PERFECT SCORE!!!
---